Podcast: Play in new window | Download
Subscribe: Apple Podcasts | RSS
This week's guest on The 21st Century Creative podcast is Todd Henry, a speaker, advisor to creative companies, and the author of a string of best-selling books for creatives, including The Accidental Creative, Die Empty and Louder than Words.
I joked with Todd that he is also the grandaddy of creative podcasters – he has been producing his show The Accidental Creative and sharing "weekly tips and ideas for staying prolific, brilliant, and healthy" since 2005. So if you're not listening to his show yet, I highly recommend you check it out.
Todd was originally a writer and creative director; these days he consults for creative businesses who want to unleash the full talent of their creative teams. And his latest book offers a lot of insight on this topic. It's called Herding Tigers – Be the Leader that Creative People Need.
In this conversation I ask Todd about the challenges faced by creatives who make the step up from team member to team leader. He talks about the big shifts in your role and your identity, and the balance of power with your former team members, and the big challenges you will face as a result.
Todd also shares lots of practical advice on the day-to-day business of creative leadership, including what to track to make sure creative projects stay on track, how to keep people fired up to create under pressure, and the surprising importance of stability for creative work.
If you are a creative director or leader of any kind, or you're about to make the transition into a creative leadership role, then this interview will be essential listening for you. And even if you aren't – yet – in a leadership role, I think you'll get a lot out of Todd's insights about what it takes to create outstanding work in a demanding environment.
And if you think your own boss could do with a little help in getting the most out of your and your co-workers, and you're feeling brave – and maybe even a little tigerish! – then perhaps you could share this interview with your boss!
About The 21st Century Creative podcast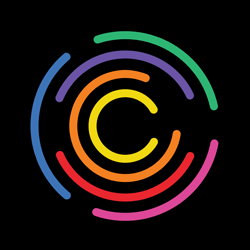 Each episode of The 21st Century Creative podcast features an interview with an outstanding creator in the arts or creative industries.
At the end of the interview, I ask my guest to set you a Creative Challenge that will help you put the ideas from the interview in to practice in your own work.
And in the first part of the show, I share insights and practical guidance based on my 21+ years experience of coaching creatives like you.
Make sure you receive every episode of The 21st Century Creative by subscribing to the show in iTunes.