Podcast: Play in new window | Download
Subscribe: Apple Podcasts | RSS
Today we kick off Season 4 of The 21st Century Creative, the podcast that helps you thrive as a creative professional amid the demands, distractions and opportunities of the 21st Century.
Our first guest is Brian Clark, a writer and entrepreneur best known as the founder of the hugely influential website Copyblogger.com, which has been described as 'the Bible of content marketing'.
Back in 2006, Brian was one of the first people to show how copywriting techniques could be used to attract attention online. He was also a pioneer of content marketing, showing creative people how they could use their skills at writing or making media to build an audience for their work and find customers for their businesses.
From Copyblogger Brian launched a string of successful businesses, selling e-learning, membership sites, software, WordPress themes, web hosting and conferences.
Brian's companies reached 8 figures revenue per year with no advertising and no venture capital funding – he maintained his independence by keeping his business small and selling direct to his audience.
He recently sold the StudioPress WordPress themes division of his company, and after taking his family on a round-the-world trip, is now renewing his focus on small projects with outsized income and impact. The '7 figure small' is one of the current themes of his podcast Unemployable.
As a champion of the small creative enterprise, and an authority on creative marketing, Brian is the perfect person to kick off Season 4 by mapping out strategies to help you thrive as an independent creative in the 21st century.
Brian is also a pivotal figure for The 21st Century Creative – because this podcast would very likely not exist in its current form if it weren't for him. You see, I learned how to design, launch and produce a media project like this direct from Brian.
Back in 2008, I partnered with Brian and Tony Clark (no relation) to launch the Lateral Action blog. Our mission was to help independent-minded creatives become more creative, productive and successful.
At that time, I had been blogging for less than two years, while Brian was already a very successful online entrepreneur. Listen to the podcast to hear the story of how I came to partner with Brian, and how what I learned from him helped me to create The 21st Century Creative.
In this interview Brian tell us the story of his early years and the hard lessons he learned before launching Copyblogger. He also explains the fundamentals of growing an audience and building a thriving business around your creative talent.
Brian and his students have done very well financially from applying these principles. But what shines through very strongly in this conversation is something more important than money – and that's the freedom to work and create and live on your own terms.
If that's the kind of freedom that matters to you, you'll find plenty to relate to in this conversation about how to approach your creative career if you're fundamentally – and proudly – unemployable.
Brian Clark interview transcript
MARK: Brian, how well did the career advice that you received in high school prepare you for the reality of how your career has unfolded?
BRIAN: You know I don't think I recall getting any career advice in high school. And that just may be age, but I recall that the world seemed to operate a very different way. My general understanding was that I should go to college and somehow all would be revealed in college, which was a very enlightening experience as far as being exposed to new ideas and whatnot. But as far as a career, hmm.
So then I went to law school because I didn't know still what I was supposed to do, but I knew that would make my mom proud and, there you go. It was all very murky. There was no real guidance and that may have been a little bit due to being the first one in my family to go to college and then, certainly on from there. But it was just work hard, do the right thing, very general.
So I think I lacked in guidance which left me to my own devices to explore and figure things out. And it was interesting that I did graduate from law school, I did start practicing law and that's really when I started figuring things out for myself. And that led to a very interesting 20-year entrepreneurial journey.
MARK: What was the point where you realized that you weren't cut out for the conventional path?
BRIAN: I had a very lucrative job with a big law firm and at the time, I just thought, 'I hate practicing law,' which was true, but I think a little bit later I started to realize that I just didn't like following someone else's directions, honestly. I had this very independent streak in me. And even though I was very, very clueless, I had never taken a business class, never read a marketing book, that's a bad position to be in, to have that kind of cocky independent streak, isn't it?
But I think a lot of people realize that what they're ultimately wanting is creative freedom, and that's how I think about it even in the context of starting businesses. I did aspire to be a writer; I looked at traditional publishing, and I looked at Los Angeles, entering the screenwriting trade. And again, it just seemed like you're at the whim of someone else, whether it be a publisher, or a producer, or what have you.
And then that's what led me to look at the internet because for better or worse, it seemed that I could carve out my own path there and that was my drive looking back and it is to this day, I just do not have an interest in really following someone else's script.
MARK: What was your first venture then when you stepped out of the straight and narrow of the lawyerly path?
BRIAN: It's interesting because at the time, this is the late '90s, so it's really before blogging, it's certainly before what we now call social media, by a lot. And what a lot of people were doing back then was publishing ezines, email newsletters. Ironically, those are going strong 20 years later, which is fascinating.
Back then, there weren't courses, and books, and conferences that take you by the hand and tell you how to do certain things, you just had to watch other people. You had to create relationships with those people and that was so much easier back then, it seems. You could reach out to someone and just about anyone's going to talk to you.
The first book I was ever featured in was Dan Pink's Free Agent Nation. And that happened just because I wrote Dan, this was his first book, he had just written an article in Fast Company and we just started talking to each other. Now, think about that 20 years later, Dan Pink, of course, is a huge prolific successful author. I went my own path, but it's just fascinating to me that I hope we never completely lose that aspect of, just being able to reach out to people and tell them you admire their work and a relationship comes out of that.
So I started this newsletter venture and I thought, if I wrote good stuff and built an audience, I would make tons of money in advertising and sponsorships. And I wrote pretty good stuff. And I did build audiences, that was the most important thing to come to that. I learned how to do that, but I had no idea how to make money with it and I didn't. So that was my one business out of 11 that failed.
MARK: That's not bad odds, is it?
BRIAN: Turned out okay. But at the time… I look back at it and I'm like, 'You really had no idea what you were doing at all.' But I did pick up the non-conventional or new skills that now as we do have a mainstreaming of social media and Instagram influencers and all this that is all built around attracting a following for better or worse, in some cases, I learned that in the late '90s. So that's to me, the secret, which is if you can bring value to others, whether it be in the most shallow sense on Instagram or in the most deep sense with poetry, for example, then you can figure out how to make a career out of that.
MARK: This is the big thing I learned from you, is if you have an audience, if you have a connection, if you have people that you can help, who know about who you are, then a lot of options open up for you. But let's not get ahead of ourselves here. So where did you go from there?
You learned how to build an audience, but you weren't making money. What happened next?
BRIAN: I had to make money to pay the bills. I didn't have a huge stockpile of savings after leaving the law firm. I had some, but, I think a light bulb went off that, you know…
So the first marketing book I ever read was in 1999 it was called Permission Marketing by Seth Godin. And that helped clarify a lot of what I was missing, This whole context of Seth's background in direct marketing, which I know is an ugly phrase to some, but not in the way he meant it. It just meant you have a direct relationship with your potential customer, or client, what have you, rather than going through some intermediary. So, he basically explained that the internet is a direct marketing environment, so, yes, you need to build an audience with email specifically and, again, still today, but you have to have something to sell them. That was the part I was missing. Advertising is hard and it just got harder, and harder, and harder over the decades since then.
So I was like, 'Okay, great. Got it. I know I can do this. I can attract people to me and if I have something relevant to sell them, then I can make money.' And the only thing I had to sell was legal services, in my mind at the time. I did have a law license. I had four years of legal experience. I was still a young attorney. But here's the thing about young attorneys, they have to do the work that's given to them by the partners because the partners have the clients. So if you become the person who gets the clients, then you're also cutting out that intermediary, right?
I said, 'I can do that.' So I started a legal email newsletter that talked about the intersection of law and this new environment called the internet. Now, there was no one really writing about this stuff from the legal perspective at that time, outside of maybe academic circles. And I did it in a very conversational, friendly way and the clients started coming and that was it. That was my first success.
And I often tell people I could have built a pretty powerful law firm off of that, but I knew better. I knew that even though I think my main issue was I don't like working for other people, I also didn't like practicing law. So that was one of my first lessons in, making yourself attractive to clients. Don't act like you want them that much because I didn't, you know? I only wanted a certain amount of clients to make enough money to pay the bills so that I could keep working on the other business that I hadn't figured out was going to fail yet.
So I just was very picky and I'm like, 'Okay, I'm going to work with you because you're going to put me on retainer and pay me every month to advise your business. Okay, great.' And that's where I ended up, creating this very stable income, but not too much. I avoided the siren call of taking on everything to make more money and that allowed me to keep working on the other thing. Eventually, the dot-com crash happened and that killed that business, which was a blessing. But that's when I started thinking about, okay, now what do you do that doesn't involve law?
MARK: And where did you land next?
BRIAN: So again, I love reflecting on this because it shows me, your own psychological foibles. But at the time, I had a chip on my shoulder. I had to prove that I could succeed in a business that didn't rely on my law license. And I ended up choosing real estate because of a lot of things, one was my legal background did kind of inform aspects of that. But it's very easy to get a real estate license. But it also kind of taught me how I could position myself in a unique way.
See, these are all concepts that we would later explore in great detail once we got to Copyblogger, but it was all new to me. It came from studying copywriting and marketing and starting to, at a very basic level, understanding that you have to be unique, you have to offer value that someone else isn't.
The other thing was, again, the young internet and looking at what other realtors were trying to do to market themselves online and I was like, 'This is going to be like shooting fish in a barrel. These people have no idea what they're doing.' And very few people did, to be honest. And, again, that was just kind of what I, fortunately, stumbled into at that time.
So the final reason I chose real estate, other than you can make a lot of money just by yourself, but/or with a very small business, which was kind of my criteria. There's something called IDX, which is a technology that allows the MLS, the home listings, basically to be published on websites. And this was a very new thing in 2001. Dallas, where I was living at the time, happened to be one of the earliest cities to do it. And I knew that buyers were looking online for houses. So all of a sudden, I'm like, I've got the content, if you will, that buyers are looking for, which is the home listings, even though they're not mine. And then I supplement that with educational content, why I'm a better choice than Joe Blow who got his real estate license and doesn't have a clue about actually representing people. So I did play the legal card without practicing law, right? But we play to our strengths.
And it was just a quick and lucrative success. And that's when I ran into a completely different issue, which is not everything's marketing. Marketing is important, bringing in the business is important, but then you have to manage the business. And I wasn't good at that at all because, again, I knew nothing about it.
So you could see this path I went on where I'm just running up against the wall of my own incompetence, step after step. And just, fortunately, each step beyond, I figured out. I didn't learn any hard lessons or I didn't ignore any hard lessons, let's put it that way. So I might've made every mistake along the way, but I always learned from them and that's why things got progressively better as time went on.
MARK: Yeah, I love that. I mean, one of my mottos is 'Question everything, but don't forget to listen to the answers.' And it looks like every step of the way, you got a different piece of the jigsaw from each business in turn. So, after the real estate, that was when Copyblogger launched, right?
BRIAN: Well, not directly. Around 2005. Again, so this is a successful business. I brought in a partner. We've got agents working for us. They're all, independent contractors in the states. I don't know how it is in the UK, but it was still a very small, lean business, but at the same time, it was quite the management chore for me. I was very bad at processes. I kept everything locked up inside my head, which all of this stuff, you're not supposed to do.
And then in the spring of 2005, I suffered a head injury from going snowboarding and I didn't realize how serious it was for a while, but I ended up having to have brain surgery. It was a big deal. I was very fortunate to come out of that. It could have gone much worse, right? I really realize now how lucky I am that I made a full recovery after that. It was a serious procedure. But to me, all it was, was like a moment of enlightenment. I mean, I can almost say that literally, because when I woke up, I had this, 'I am not this collection of thoughts and memories, experience.' I really felt it, that my self is an illusion.
But with that went every reason I told myself that I couldn't create the kind of business I had been wanting to for a year or so because of my obligations. I had a young daughter, I had a wife, my son was just born, and all of that just kind of poofed away. I don't know that it was confidence so much as it was just resolve that I was never going to do anything, whether it be law, real estate, whatever, just for money or just for security. And bless my wife. I mean, can you imagine?
So, basically, I effectively walked away from that real estate business. I tried to sell it to my partner and it failed within six months because, guess what? Everything was locked up inside my head. They didn't know how to do the part I was really good at, which was bringing in all that business and so they couldn't pay me anymore, so it just kind of went away.
So again, I found myself with my back against the wall but I was looking around at what was happening at that time with blogging and whatnot, and reflecting on it from my perspective of what I'd been doing for, I guess, the last eight years at that point. And I said, 'You know what? This is interesting stuff. There's fascinating stuff going on with people who are effectively writers, but they are using their writing skills to create entrepreneurial ventures, and that's me. That's what I want to do. I mean, that's what I have been doing, in some way, except not as in the purest form of what we would call an online business.' Again, at the time, that was a foreign concept. Now everyone's, like, 'Oh, I get it. We can make an app.' It's all digital business.
Back then, people thought I was crazy. This is a recurring theme, Mark, people thinking Brian is crazy! But just because I'm paying attention to the future and most people live in the present or largely the past, that's an observation I think we could all make when we have been involved in specifically the internet, kind of ahead of the rest of the world. You know what I'm saying?
MARK: Yeah, I do. I mean, funny enough, I started my first blog around about the same time you started Copyblogger, but, of course, I didn't have the eight years of experience that you had under your belt.
And I remember trying to explain it to, my ex-business partner. I said – because I'd read Seth Godin too – and he was saying, 'What are you doing? You're writing articles and giving them away for free! That's valuable intellectual property. Why are you giving it away? You should charge people for that.' And I said, 'Yeah, but, there's this guy called Seth Godin in America who says, 'If you do this, then there'll be the magic trail of breadcrumbs that will come back and your business will thrive.'' And poor old Roy, he was quite a bit older than me. He looked at me like I was completely insane.
BRIAN: Yeah. So, same thing with me. When attorneys found out I was giving away articles to bring in business, they thought I was crazy. I'm like, 'What are you afraid of? What are you giving away? You're licensed by the state to practice law. You're pretty safe.' You know what I'm saying?
MARK: They can't just read your blog and set up in competition.
BRIAN: Yeah. And the same thing with real estate. They're like, 'Oh well, I'm not going to just tell them, everything that they can do.' I'm like, 'If you're any good, they should hire you because you could tell them everything and they'll never be as good as you.' Right? That's not how our service economy works. People want someone else to do it for them. They just want to make the right choice, and that's what you're helping them do.
Anyway, yeah. That attitude was so prevalent. But fortunately, I was pretty good at just ignoring that and just saying, 'I'm sorry. You don't understand. You haven't thought about it enough, that's fine. I'm going to go ahead and keep doing what I'm doing.' Thankfully, I did.
So with Copyblogger, I was entering into this nascent commercial blogging space with a different approach because they were right there where I was in 1998, which is you create content, you sell ads, you get rich. No. I mean, some blogs, like if you were as big as TechCrunch, then you can make some money from ads. But it was never the most lucrative aspect of it.
So I came in with two basic premises that I wanted people to accept, that applying copywriting techniques, specifically direct response copywriting, to content can make it more interesting, engaging, and useful to people. That was one thing. And then the other thing was you should sell stuff, not advertising. Whether it's products, services, whatever, but not ads. In other words, don't sell out your audience, sell to your audience. And some bloggers at the time just thought that was basically Satan's spawn coming to life on Earth.
MARK: Yes. And some people were really put out by it, weren't they?
BRIAN: They were, and it was great because they didn't understand that their audience thought differently. So they would rip me a new one and link to me and their audience followed the link over and they became my audience because people were interested in what I was talking about. And all that sounds really quaint now, doesn't it?
MARK: Well, it does, but…
BRIAN: I mean, that's 2006 and you have to convince people that it's okay to engage in commerce effectively and now it's almost too out of control.
MARK: Well, that's what it was. And just to maybe give people a little context, this might sound a bit strange. When I was exploring the blogging space for the first time, there were the kind of the hobby bloggers, the people who'd just been doing it, just to share their ideas. There was a lot of marketing bloggers who were like trying to ape Seth Godin and be really insightful, and clever, and tell us about the next big thing in marketing and then there was the pro blogger type crowd, there were a load of blogs covered in AdSense while they were trying to get enough traffic and page views to sell from ads.
And then I come across Copyblogger. And I remember the day, your tagline was…I think it said 'How to sell with RSS and blogs' or something like that. And I'd never seen anything like that before. And that was the fastest thing I subscribed to because I thought, 'That's exactly what I want. I have something to sell. I have coaching and training.' And you were the only person that I could see that was joining up the dots. So, that was how I first came across you.
BRIAN: Yeah, it's interesting how well I did with the poet market, right? Between you and Robert Bruce two of my earliest really good… [Laughter]
MARK: I guess you've cornered the market with ambitious poets!
BRIAN: Yeah. But a lot of really creative people were not put off by that word 'sell' they were intrigued. And I found that fascinating because there was a lot of pushback, during the early years, just people who didn't think marketing belonged on the internet whatsoever. And I was kinda like, 'You're not being realistic now.' But yeah, that's where it started.
And two years later was when what we were talking about got the name Content Marketing and basically, Joe Pulizzi, who founded Content Marketing Institute, came from the corporate environment, branded content, all of that kind of stuff. Stuff I'd never heard of because, hello, I'd never worked in that environment. And he's like, 'What you're talking about really well is called content marketing. Can we agree on that?' And I was like, 'I hate that. That's a terrible phrase.' And he's like, 'Yeah, but, but you got to call it something.' So in 2008, that's when we started using the terminology of content marketing. And now it's a $50 billion industry. I mean, who knew? That's crazy.
MARK: Right. And everybody's talking about it. And for some people, they think it's great. Other people say, 'Oh, my stuff is not content.' Forget the terminology, what is it about content or media? How does it work in a marketing sense? And particularly, maybe if I'm a creator, if I'm an artist or a creative of some kind, I'm thinking, 'Well, what can I produce that's going to help me achieve my professional goals?'
BRIAN: Yeah, it's interesting. It's essentially a more valuable form of capturing and holding attention than what you would think of with a straight up marketing message, which is generally pretty straight to the point about what they're selling, right?
MARK: Yeah.
BRIAN: So the idea of content marketing is that people want valuable information and if you provide it and you, therefore, begin that relationship. The basic tenet of marketing, is you got to start with attention before you can get someone to really understand what the benefit is to them of doing business with you, okay?
So the attention came in the form, in my case, of educational content related to marketing, growing a business online, all of that kind of stuff. And we gave that away for free, but then we ended up getting into WordPress, software, themes, plug-ins, hosting, our own CMS. And next thing you know, giving away free information led to eight figures a year in revenue, which still some people you tell them that and they're like, 'That's not possible.' And I'm like, 'Sure it is.'
It's just very simple when you get down to it. You're attracting people that have an interest and a desire to become better at something, you make them better at that, and then you sell them the tools that they need to do that thing. When you think about it that way, it's very easy.
Let me tell this story because, given everything that's happened since then, it's fascinating to me, this example of content marketing. So just about everyone in the world is familiar with Marvel now. I think they have the biggest movie in the world of all time with End Game now and that was 22 movies starting with Iron Man in 2008.
A lot of people don't realize that in the late '90s, Marvel was bankrupt. And they did go bankrupt. They were reorganized and brought out of bankruptcy with a plan that they would focus on their merchandise sales, meaning toys, basically, Spiderman, X-Men, all of this kind of stuff. But they didn't have any money to market their stuff, so what they did was do deals with Sony and Fox to license their characters for films, Spiderman and then X-Men being the two prominent ones. And so, they were paid some money, obviously, to license their intellectual property, but nothing compared to what the studios made from the movies, the first three Spiderman movies, the first three X-Men movies. And they did that because those movies, that content, even though they weren't charging for it and making money themselves were giant commercials for what they were selling, which was the toys and the merchandise, right?
MARK: Yeah.
BRIAN: That's content marketing. That's a very strategic use of intellectual property to pull yourself out of a hole. And then they made enough money until they could make their own films and guess what their first film was? Iron Man in 2008. And the rest is history. They're acquired by Disney for $4 billion, and that was a bargain for Disney as we now know.
I love that story because to the people out there that you and I have both dealt with in the past that think you're a moron, I'm just like, 'No, it's actually very, very savvy.' It's almost advanced business strategy, right? But now it's become the norm. So we're almost in the opposite situation now where too many people, perhaps, may be creating content and it's not necessarily good enough so you start to change your perspective.
Like for example, I'm big in curation now because the problem in 2006 was there wasn't enough good content in the blogging world, it was too self-centered. Every blogger thought the world was interested in them. No, people are interested in themselves and they're only interested in you to the extent that you can help them. And that's true even with art. I know that comes across poorly, but unless your art speaks to me, it is of no benefit to me, right? It's the same thing. We're all serving other people, whether we call ourselves artists, or entrepreneurs, or some mix thereof, which I think is the ideal ratio.
MARK: Well, if I could share my perspective of what I took from what you were teaching. And maybe somebody's sitting there listening, 'I could never get to eight figures a year revenue or billions of dollars like Marvel,' but you really rescued me from trying to be interesting on my blog.
I read Seth Godin. I was looking around at all these marketing bloggers and other bloggers trying to be clever, and insightful, and whatever. And it wasn't really happening for me. And then I read Copyblogger and it was saying, 'But, be useful, be helpful.' And I thought, 'I know how to do that because I'm a coach, I'm a trainer.' And so, I started writing as though I were talking to my coaching client and was saying stuff around creative blocks or productivity, and how to get focused time for creative work in the middle of all their email, and digital distractions, and so on. And that was when my blog started to take off.
BRIAN: Imagine that!
MARK: Yeah. It's kind of obvious now in retrospect, but to me at that point, it wasn't. And I had something to sell, which was the coaching and training services. And once I started doing that, then the leads started coming in because my previous business had been me at a telephone ringing people up, which I didn't enjoy. And this reversed it. People started phoning me and emailing me once I'd put content out there that demonstrated I could help.
And I remember talking to one ad agency one day who rang me up and they said, 'We love this' because I'd written an e-book on time management for creative people that I'd given away. And I got a phone call from an ad agency saying, 'We'd love you to come in and run a workshop on it.' And I stupidly said to them, 'But all the information's in the e-book, why don't you just give them that?' And she said, 'Well, the thing is they don't have the time to read it because they're so disorganized.' And said, 'If you come in and explain it,' I mean, she was telling me how to sell to her. 'If you come in and explain it, we'll pay you to do that.' And I said, 'Okay.'
And so, that's how it can join up. It's certainly how it joined up for me.
BRIAN: That is great. Not only did she contact you, but she told you how to convince her.
I failed to mention that the original approach to everything, at the beginning with content and learning copywriting and learning how to do everything with words where people came to me, was simply because there was no way I'm going to cold call anyone. I don't like networking. I'm an introvert when it comes down to it. Now people sometimes find that surprising cause I can go stand and talk to a thousand people from the stage, but that just means you don't understand introversion because after that, I'm in the hotel room just decompressing.
MARK: Yeah.
BRIAN: It's not that you're shy, it's just that people tend to take energy from you instead of give it to you, which extroverts enjoy. That's why I designed everything that way from the beginning and that's just as true today as it was back then.
MARK: So, going right back to the beginning, the point where you, in a similar time that I was leaving college, we were in this world where there was a sensible safe option and we were the morons, we were the idiots who just couldn't deal with that and had to go and do it another way and found out through trial and error. But that world has really changed, hasn't it?
The safe secure job is certainly not as safe and secure, and the risky path, going out on your own, is for various reasons, becoming more popular. What's changed?
BRIAN: Well, it's interesting because there is no such thing as job security, there is no gold watch and a pension at the end of this. That all started to be talked about at that time, circling back to Dan Pink in Free agent Nation, he was way ahead of his time as far as when that would happen. He was literally 20 years too soon. But now we see it. It's all happening. Not only is freelancing incredibly common, it's desirable. It's a higher status role and for many people – that's why I have a podcast called Unemployable. It's not like you can't get a job, you just don't want one, right?
I think it began in the '90s there was the dot-com crash, then there was 2008 and the millennial generation, in particular, realizes you can't trust an employer with your security and livelihood. And that's why they became the first generation who job hopped without shame. It used to be a thing that you didn't want to move around a lot or potential employers would in the future, would think you were flaky.
MARK: Yeah. 'Why didn't you stick around longer? What went wrong?'
BRIAN: Exactly. And now it's like, why would I? I mean, that's, I think, the attitude from younger people. But the interesting thing about Millennials is despite the kind of a stereotype of the hoodied tech bro billionaire, those are very rare. Millennials aren't that entrepreneurial. Gen X is very entrepreneurial because, again, that nasty independent streak we had, how dare we think for ourselves.
But I think it's been coming for a long time. The attitude has flipped from being sitting there stammering why you changed jobs three times in four years to where everyone is kind of a free agent and you have to think that way and you need to think in terms of income, not jobs. So the whole concept of the side hustle and then entrepreneurism, and freelancing, and gigs, and all of this stuff just presents a mishmash of opportunities. It's almost weird to use the word career anymore, isn't it?
MARK: Yeah.
BRIAN: So I am, of course, a huge advocate for working for yourself in a very lucrative way, obviously. But I think my path was one of incremental improvement, incremental learning from mistakes, experience, and all that, the one difference I can say today is unlike '98, there's tons of information about, whether you want to go out on your own as an entrepreneur, as a freelancer. It's almost too much. So I think the ecosystem is there to support people.
But the thing I like about what you do is that I think the creative person is the only one who has a legit shot. Your average hustler type who just wants to make money, who doesn't care about their craft, or doesn't care what they're actually putting out in the world, I'm not saying those people can't succeed, but it's getting tougher unless you have a creative perspective that, like you learned, brings value.
And to say that you still weren't creative in your writing back then is wrong because that's not true. I mean, you have a certain flair and style that only a frustrated poet could bring. You know? I don't want you to sell yourself short because you had a certain sensibility that I think always worked to your advantage. And that's why I'm always telling people, 'Yes, you can build a very lucrative business out of just yourself or a very small team or, with the aid of freelancers and whatnot.' But at the heart of technology, and your outsourcing, and all of that cold hard stuff is a creative human being that has to shine through.
MARK: And, picking up on what you were saying about content marketing actually being a very sophisticated marketing strategy and business strategy, it's always struck me as paradoxical that the people who are best at doing this are the ones who generally think that they are not good at business, particularly with a tsunami of content these days.
If you're going to cut through, it's got to be something really good and really original, and that means being really creative.
BRIAN: Yeah. I think it's, to a certain degree, that outsider mentality and if you will, an artistic mentality that often makes a difference. And I'm reflecting on a lot of the people that came up at the same time I did. Some of them by posting on Copyblogger. I remember, believe it or not, the project, you and I and Tony did, Lateral Action, which is now your project solely, during that run, it was probably the happiest I was. I really enjoyed that project and the only reason Tony and I took off is because the other stuff we had created was growing. It was incredibly lucrative. It required serious management and then, you know what happened. Then we ended up merging the companies together and going on that, big eight-figure journey.
I won't say it was obligation, but it was just one of those, 'We really need to pay attention to this.' You know? But that sort of creative expression is what I do this for, not necessarily the money. You've got to make money. And there's nothing wrong with making lots of it in my mind. But that can't be the thing.
And too often in the startup world, where it's all about getting money, and cashing out, and this and that, no wonder the success rate is so dismal. There's no heart in that. There's no passion in that. And I'm not one of these chase your passion type guys; I'm saying you develop a passion for what you're doing when you realize that there's a particular audience, a particular group of people, a particular type of person that you've decided you're going to give your all to, and they're going to reward you by doing business with you.
MARK: So if I'm listening to this conversation and say I'm in a job and I'm really unhappy in my job and I want to strike out on my own, or maybe I've made the transition, I'm self-employed, but I'm struggling to make it work, what advice do you have for me?
What are the fundamentals of building a small but thriving creative business?
BRIAN: Well, the ultimate thing is, so going back to the beginning of Copyblogger, I had no product. I had no service. I only knew that I could share things with people that would help them. And that I would figure it out. And that's another aspect that people crinkle up their faces at you a little bit. But here's how it normally goes. You think of something you want to sell people and then you go look for people to buy it. Now, how do you know anyone wants that thing necessarily? Or if they want that thing, do they want it from you in your particular way? Well, you kinda don't. That's backwards and yet that's the way people think it's done.
So I, on the other hand, started with not even a market. It's really a tangible group of people that followed what I was doing and I paid attention to them. And through that process combined with what I was teaching them, it became fairly obvious that there were certain things that we could sell to them that they would buy from us because we had this relationship. They knew us, they liked us, they trusted us. And that's how it happens.
So the real key here is to find a group of people you want to serve and then really try to figure out what it is that you need to give them in terms of a product or a service or a piece of art or what have you.
MARK: Okay. So that's the person starting out. But let's think about another type of listener. Maybe somebody who is doing well as an independent artist, or creator, or freelancer of some kind and they're now getting advice that they need to scale up. They need to hire a team. They need to grow, maximize their revenue. Maybe step away from doing hands-on work in order to realize the full value of their business.
What would you say to somebody like that? Logically, that makes a lot of sense, when you just look at the spreadsheet and the numbers, but does that always make sense for the kind of business that we're talking about?
BRIAN: It depends. So, I talk about this concept of the 'seven figure small'. So that comes from the growing number of no-employee businesses that are making seven figures or more in annual revenue. It keeps growing. Why? Well, the same reason that you have companies with market caps like Google, Facebook, Amazon, and yet they're tiny compared to U.S. Steel, or Ford, or these kinda companies, AT&T, back in, back in the day.
So it's a congruent kind of phenomenon that technology is increasing productivity so that fewer people can do way more. Now, you add the internet to that where you can reach your particular brand of customer, or client, wherever they may be and you've got a recipe for a very, very small lucrative business.
So the idea behind that, though, is more of a mindset more than money and it's driven by freedom. If you design your business so that technology and contractors such as freelancers, consultants, vendors, etc. can accomplish what you're trying to do and thereby free you up to do other things. Let's put it that way. So you could choose at that point to maximize your lifestyle, spend time with family, do other creative endeavors that don't have to be commercial, which I think, a lot of great art is created without the thought of trying to sell it to someone, then great, you have that choice.
But freedom also means you have the choice to grow that as big as you envision it to be. And you don't have to know from day one, but you do have to structure the business in such a way that you are building for freedom, freedom of choice, whether it be to have a nice life, or to scale up and grow, or somewhere in between. Or something different at different times.
So let me put it this way. When I started Copyblogger, all I wanted to do was make enough money to support my family. I just wanted to be happy at work. And by doing so, I also realized I had to structure the business in a way where I would do what I'm good at and that's it. And that I needed other people to do the things that I couldn't do. And that kind of led to my run of partnerships that really I built a business off of.
And then once we got to creating the larger company, the one after we merged several companies together and got bigger, it was never my aspiration to grow a company that big, to have that many employees, but each year, I made the decision to take the next step forward. I had the freedom to do that and I'm glad I did it.
And now that we've sold off most of the assets of that company, now I want to stay small. I mean, again, that's what drives me, my ability to choose as much as possible with autonomy, and competency, and leading to mastery, the whole self-determinism thing. And now we're all kind of driven that way to a certain degree.
But I think there is an incredible force that says, 'You should do things this way.' And entrepreneurism, unfortunately, the narrative is, you take money, you get as big as possible. I mean, and that's the only thing that counts. And that's ridiculous. And I think more and more people are realizing, 'No, what I want is a business that allows me to make the choices I'm going to make.'
MARK: Yeah. This theme of freedom keeps coming through today, doesn't it? And I can totally relate to it, to myself because I mean, I'm certainly unemployable and for the same reason as you, that I'm no good at having somebody tell me what to do and I'm willing to pay the price of my stupid mistakes. I've made plenty of them, but I've kept fighting and working it out and it's the most important thing for me, is I get up in the morning, and I've got the freedom to say, 'I'm going to work on this because I think it's important and I think it's valuable and meaningful.'
Now, there's a lot of work involved and going out and finding other people that it's valuable and meaningful to, but it's just fundamental, I think, and there's lots of ways that you could grow a business I'm hearing, and have more zeroes at the end of your turnover and profit and whatever.
But if you don't have more freedom, then what's the point?
BRIAN: Yeah. And if you look, again, at the growing freelance economy, it's growing and getting bigger and most of those freelancers… I forget the percentages. There's a lot of great research on this, but a lot of those people make more money than they did when they had a job. And that's great, but almost universally, they'll say that's not why they do it. They do it for freedom. And freedom is our innate human characteristic. No one likes to be told what to do. You and I just did something about it, right? I do think there are people who enjoy the employee-employer relationship. It makes them feel better about what they're doing. In the future, those people will still probably end up being freelancers of some sort. They'll just kind of fit within these other organizations that allow that entrepreneur to realize their goals, their choices.
I don't think it's really ever about anything other than freedom. Even people who chase money think that it's going to give them freedom and happiness. And yet, if you do it the wrong way, you end up trapped. And I've almost gone there myself. There were a couple of times, a few years ago where we're talking to private equity people, of all things, and I came this close to signing a deal that would have ruined my life, but seemed like the thing to do at the time.
And I just am thankful that even though some people got mad at me about it, I'm like, 'Hey, I'm the one on the hook here. They don't want you, they want me to continue to run this company at their whim.' And, when someone dangles enough money in front of your face, you start thinking about it. But what's more important?
MARK: Brian, I'm just trying to imagine. It would have been hell for you, but I'm also thinking about your poor boss! What would it have been like for them?
BRIAN: Oh yeah, I would be no picnic to deal with probably! I actually am great at collaborating. I really am. But it's got to be on equal footing. You know what I'm saying? It can't be you're telling me… Especially if you're wrong, that's the problem.
And so often, people have more money than actual good judgment and then you're all of a sudden beholden to someone who just has a bad idea and you know it. Just like we couldn't necessarily convince the people who thought it was dumb to give away information for free. You can't convince them to some degree. They're so set in their world view. So that's where the freedom to just go ahead and do it your way anyway, because you don't need their approval.
But all of a sudden, you can put yourself in those positions with investors, by selling your company to another company and you're going to have to do a couple years working for them. I think that scenario is the least painful because it may be painful, but you have money in your pocket and you know you're going to leave. So you just have to, you just have to ride it out.
MARK: Mark the Xs on the calendar every day!
BRIAN: So now we kind of unwound that and I'm going back to mainly just me. There are certain projects like Further that I will always, at least I think so, always keep it to myself because it's a very personal thing to me and I'm not really worried if it makes money, although it can, you know. I can't help.
MARK: Further is your Generation X project, right?
BRIAN: Yeah. Well, it started out as just kind of a general personal growth newsletter thing where I would share what I was reading once I figured that I actually needed some help in the rest of my life. I was good at business and then I looked around and I'm like, 'Yeah, you're not doing too well at anything else! Like, your health and you got to improve your relationships and this is what's important.' So, that was really a very personal thing to me. And then I just kept doing it.
And then I was getting closer to 50 and I started realizing I was writing about midlife more, a particular type of person, right? This is very actually on point for what we're talking about. I was really writing for people my age and then I started thinking, I'm really writing for Generation X, my generation, our generation. And so, I just explicitly said, 'That's who I'm writing for.' And it's so funny because I had readers that were baby boomers who literally wrote me and gave me a hard time. They're like, 'What about us?' And I'm like, 'I'm sorry.' It's just really a weird thing.
And then on the other end, I'll see people talking about Further online and they'll say, 'I'm a millennial, but I still think this is great.' And I'm just like, 'Okay, that's good.' I mean, you got to think about it. This is a nonprofit in the literal sense in that it does not make money. It has no business model. It could, because I can't help but start anything that doesn't have a business model somewhere in there.
Anyway, that's a great example of choosing who you're going to serve. And it's really not just all about them, it's the intersection of you and them. And I hope our creative and artistic friends are listening to this, that you're not pandering, you're just choosing someone whose life you want to make better, whether it be through your art, your writing, whatever it is you do. That's the reality of it.
And I think a lot of artistic people, including me back when I was the young aspiring writer, just feels, you feel like, 'I create and the world worships me,' you know? I'm sorry. I guess that happens from time to time, but it's a lot more than it's God-given genius. You know what I'm saying? So a little strategic consideration for your work. I mean, it's your work. It's important. You have to treat it as such.
MARK: So this sounds like a good point for you to set the listener your Creative Challenge. This is the part of the show, if you're new to the podcast, where I ask my guest to set you, the listener, a challenge that is related to the theme of the interview and something that will stretch you creatively in an interesting new direction and which you can do or at least get started on within seven days of listening to this interview.
Brian, what's your Creative Challenge?
BRIAN: Well, okay, so from a marketing standpoint, you'll hear marketers talk about personas or I used the term avatar earlier. And that's just marketing speak for figuring out who you're talking to. And I think a lot of times, it's very arm's length. It's not that you'll necessarily hear some marketing director have a really empathetic and deep desire to connect with their target market. That's not how marketers, at least in the corporate world, think.
But in reality, it's really just who are the people I want to serve? I've always said that entrepreneurs can be highly compensated servants. Never think it's about you and you won't make the most fundamental mistake. And I believe that's true for all creative people. So forget personas and avatars and all that.
And we've been giving Godin a lot of credit here for 20 years ago. But even at the beginning of this year, he took what I already knew and put it in a way that I just love. And it's about who do you want to be responsible for? Whose life are you responsible for enhancing through your work? And when you think about it that way, that doesn't sound like some awful marketing thing, that sounds like, 'These are my patrons. These are the people who I bring value and joy to and they bring me money so I can live.' And this is what I've been doing all along. And again, the whole entrepreneur-servant thing has been my mentality forever. But I love the way he put that.
It's just so simple because it's not just about any audience. It's 'Who's a group of people that whether it be out of a sense of purpose, even obligation, I don't like obligation, but what's the intersection between who I am, my purpose in life, what I find meaning in, and a group of people out there who I can therefore communicate with, enter commerce with?' There's nothing wrong with that. That's how our world works. But it's a whole lot more satisfying when you feel like you get up every day with a purpose to take care of an audience, whether it be 1,000 people or 100,000. It doesn't matter the number, it depends on whether or not it's sustainable to you. And I think also in the long run, emotionally gratifying.
And that sounds maybe more artsy than some people would expect, but it's fundamentally true and it's no different from how great marketing works at the higher level. Apple did this brilliantly, forever until recently, and now they're not doing so well at it. But it is possible and that's why Apple is such the standout case study and the exception because they took very human characteristics related to design, and beauty, and autonomy, and sticking it to IBM. You know, just a rebelliousness. All these things felt like Steve Jobs was just talking to you directly, 'Hey, you're my type of person. Let me set you up with the tools you need.'
Think about that. That's what I'd like everyone to spend a week on and write it out like it's a character in a novel that you may be writing or a screenplay.
MARK: Oh, that sounds fun.
BRIAN: Oh, it's a great exercise because once you start yourself going, things will flow out of you. You may not use all of it, you may end up editing later, but who is the type of person that – they don't have to be like you. And in fact, I think that's a mistake. They don't have to be exactly like you because they're never going to be like you because you're either the expert, or the artist, or the creative person who is in a position to give them something they can't get elsewhere. So they're not you and they'll never be you, but they're the people that you feel like you want to serve.
MARK: Great. And if anybody's feeling brave, maybe you could post that as a comment on the show notes, Your novelistic description. The show notes will be available at 21stcenturycreative.fm/brian.
Brian, as always, it's been enlightening and mind-boggling to talk to you. We've been on quite the journey today.
For those of us who want to follow your continued adventures, where should they go?
BRIAN: Ah, okay. I would suppose from a self-employment standpoint, Unemployable is the best resource for that. That's Unemployable.com. It's basically a podcast and a newsletter that kind of focuses on this whole idea of constructing a business that gives you the freedom to go fast, slow, big, small, whatever, with the key being that it's up to you. And we talk a lot about how to enhance the creative human being at the center of the business with technology and other kinds of strategies that allow one person or a very small team to have kind of an outsized impact. So that is the spot for people who are interested in that.
And I think a lot of what we were talking about today further touches on the same themes specifically for people in their 40s, early 50s, Gen X who are, we're coming up on an age where people traditionally, were thinking about retirement and that's looking like…
MARK: Good luck with that!
BRIAN: A dicey proposition. Everything from, the effect of AI and automation on the workforce. If you don't get to work up to you're ready to retire. You usually don't have the funds to do it. Then there's the whole un-retirement movement where boomers are basically setting the stage for, retirement's not all it's cracked up to be. And that's true. We find our purpose through what we do. The Japanese term…I'll probably mispronounce it. Ikagi?
MARK: Ikagi. Yeah.
BRIAN: Yeah, yeah. That's reason to live. Literally trying to live.
MARK: Oh, no. Ikigai, is it? Yeah. I think, Ikigai, reason to live.
BRIAN: It's Ikigai. You're right. You did live in Japan for quite a while.
MARK: Well, I spent a bit of time in Japan. My wife is Japanese, so she knows.
BRIAN: Oh, okay. You didn't actually move there though…
MARK: She'll probably correct this when she listens. She'll say, 'It's not that at all.'
BRIAN: That's good. And tell her to correct me! That's all right. Anyway, but yeah, this is interesting because that is what's attributed to some of the longevity of certain areas of Japan and other areas of the world where people don't go to sit around or play golf or do nothing. Because a lot of times when people do that, especially if they happen to lose their spouse or partner, they end up dying shortly thereafter because there's no reason to keep going.
So the tagline of Further is 'keep going' and it means creatively, it means from a self-actualization standpoint. And it may be pragmatic because you need money and if you can't retire, then you better enjoy what you're doing because you think you're cranky when you're young about doing work you don't want to do, wait until you're 65!
MARK: Yeah, yeah. Okay, great. And, I would second this. So Unemployable is a great podcast. If you really like the small creative business theme that Brian's been riffing on today, that's essential listening. And if like me, you are a Generation X-er, I think you will find plenty to stimulate and encourage you at Further. So thank you Brian. As always, it's been a pleasure.
BRIAN: Thank you, Mark. This is great to catch up.
About The 21st Century Creative podcast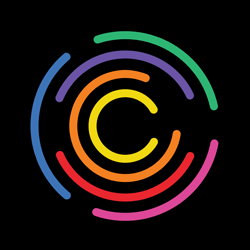 Each episode of The 21st Century Creative podcast features an interview with an outstanding creator in the arts or creative industries.
At the end of the interview, I ask my guest to set you a Creative Challenge that will help you put the ideas from the interview in to practice in your own work.
And in the first part of the show, I share insights and practical guidance based on my 21+ years experience of coaching creatives like you.
Make sure you receive every episode of The 21st Century Creative by subscribing to the show in iTunes.