Podcast: Play in new window | Download
Subscribe: Apple Podcasts | RSS
This week's guest on The 21st Century Creative podcast is a New York Times and USA Today bestselling thriller author, under the name JF Penn.
Meanwhile as Joanna Penn, she is an expert on writing, publishing and marketing books, giving advice to authors via her non-fiction books, her e-learning courses and her popular podcast The Creative Penn.
Altogether she has written 28 books and sold over half a million copies in 84 countries and 5 languages.
She has been nominated for the prestigious International Thriller Writers Awards, and this year she was awarded Publishing Commentator of the Year by Digital Book World.
Joanna was one of my guests in Season 1 of the 21st Century Creative, talking about The Successful Creative Mindset, which has been one of the most popular and enthusiastically received episodes of the show. So when she released a book called The Healthy Writer, I told her she really had to come back and complete the mind-body connection!
As soon as I read through the table of contents of The Healthy Writer, I started getting flashbacks to some of the health and fitness problems I'd encountered as a result of spending so much time sitting in front of a computer in pursuit of my creative ambitions.
As I said right at the start of Season 1, the 21st Century is the best of times, and the worst of times for creators – the technology that allows us to create amazing opportunities for ourselves can have a very big downside for our physical and mental health, if we're not careful.
It's typical of Joanna that she has not only made big changes to her own working habits in order to improve her health, but she then teamed up with a medical doctor, Dr Euan Lawson, and wrote a very practical and useful guide to taking care of yourself while you're getting your creative work done.
The book is called The Healthy Writer, but as we say in the interview, just about all of the problems and solutions in the book apply to other types of creative, not just writers.
So if you've ever suffered aches and pains from too much time at the computer or in the studio, and if you want to be healthy and happy as well as creatively successful, then listen to Joanna's advice on how to be a healthy creative.
Joanna Penn interview transcript
MARK: Joanna, the word 'healthy' and the word 'creative' probably are not words that we would naturally associate together. Why do you think that is?
JOANNA: Oh, that's such a deep question, Mark. And I think there's a few things. There are myths about creative people. We've heard of the poor author in the garret or the poor painter in the garret. So that kind of wealth poverty side also kind of spills into a health poverty, I think, in that people think, 'You've got to be hunched over your desk as a writer or spending hours and hours and long nights of the soul, torturing yourself.' The tortured artist, I think, is another myth that is unnecessary.
And it's things like really bad stuff like drug addiction, alcohol addiction. And almost the romantic myth of the artist who commits suicide, if we're going to talk about mental health. You're a poet. Sylvia Plath being one of the most famous ones.
You and I are both positive people. We live in this amazing creative world, the 21st Century Creative world where we can be a healthy creative and we can create stuff and we don't have to be tortured. We work hard. We go deep into ourselves, but that doesn't mean we need to have a wreck of a body and we can look after our mental health wherever we are on those spectrums.
MARK: Yeah, let's face it. There's enough suffering in doing the work itself without loading on additional stuff.
JOANNA: Not loading on more. I don't really like the word suffering. I think as we both know, Steven Pressfield and what he talks about in The War of Art and the fact that you're entitled to your labor, not the fruits of your labor as said by Krishna, I think, in the Bhagavad Gita or something like that.
MARK: Yeah.
JOANNA: We are entitled to our work. And our work, the creative work is a struggle but that struggle is a lifelong struggle to create the best work we want to create in the world which is kind of the point of life. That doesn't need to go hand-in-hand with completely wrecking our bodies so we die early.
MARK: That's optional, right?
JOANNA: Yeah, exactly.
MARK: Okay. So, one small issue. Your book is called The Healthy Writer, and as we did with your book on the successful writer mindset, I've asked you to come and talk about it with a wider focus than just writers. So we're talking today. We've subtly retitled your book, The Healthy Creative.
Am I right in saying that I think most of the conditions and issues faced in here are pretty common across different creative professions?
JOANNA: Yes, and to be honest, I think they're probably common across most people, whether you work in an office or… especially sedentary work. And even if you're a visual artist, a lot of that work is sedentary. Even a photographer who you might think is up and down and out wandering around. Photographers now spend so much time at computers. So I would say if anyone who spends time at computers is going to probably have a lot of these different things. But the modern world sets us up for many of these issues. So, yes, The Healthy Creative is completely awesome.
MARK: Great. And one thing I love about the book is the way you started. Obviously, we've talked about the myth of the unhealthy writer, the unhealthy creative. But I love the fact that you actually start with a book with seven reasons why writing, aka creating, is great for your health.
Maybe you could kick us off on a positive note by putting out one or two of those.
JOANNA: Of course. And I think this is so important because if you just read the list of things that can happen to your health, you wouldn't carry on, right? But I think we have to start with saying, everyone listening to this show, and you and I, 'We are going to create, regardless.' So even if it does destroy our bodies, we probably will carry on despite that.
So the positive side… obviously, the point of your life may be to create so that's really important. Creation is therapy in itself so we might talk about some of the mental health issues, but writing is also therapy. And I shared, when I got divorced, I wrote about six journals, I think, that year. Five or six journals. And in that year of writing, and whether it's painting, whatever you do, I healed myself from an experience that had left me broken. Everything I put onto the page, all my self-destructive feelings… and I did have self-harm feelings and all the things that I wanted to get out, I got it out in my writing.
Writing and creative work is therapy and can help you process the world. I love going to look at art galleries and you can see in paintings. Recently I went and saw Guernica in Spain. Just that painting itself can tell us so much about the world and can help us process situations.
So those are some of the things. Also, helping other people. I think we create to help ourselves, to figure out what we think about things, but also by putting our work out there we help other people or bring pleasure to people. So, looking outwards away from yourself can also make you more optimistic.
And then I should also say The Healthy Writer, The Healthy Creative, the book, is co-written by a medical doctor, Dr. Euan Lawson. The book is full of medical studies that actually back up the fact that writing is good for your health. If you want to sleep better, there are even things about healing that you can potentially heal faster if you write, if you create. So there are lots of reasons why writing is so fantastic. And of course, you're a coach, and writing helps people achieve their goals. I'm pretty sure you tell people to write down what they want to achieve.
MARK: Sure.
JOANNA: That is the type of thing that can help us achieve stuff. So there are so many positive aspects of creation.
MARK: So it's not all bad news.
JOANNA: Definitely not.
MARK: Okay. But we've looked at the myths. We've looked at the good news. I think maybe it's now time to roll up our sleeves and put on our surgical gloves and have a look at the other side of the coin.
I love the way you divided the book into two parts. The first part is the unhealthy writer, and the second part, obviously, is the healthy writer. And I must admit, actually reading through the list of contents for the unhealthy writer, I was having flashbacks. Back, neck and shoulder pain, RSI, repetitive strain injury, sedentary life and inactivity, sleep problems, insomnia, eye strain, headaches. I mean, there's an awful lot of this that I could relate to and I've almost forgotten about.
I know you did a survey before you wrote the book, where you were asking your audience about what are the most common health issues you're facing in relation to your profession. What are some of the most common things that came out of that?
JOANNA: Well, it was so interesting. Dr. Euan and I first did our own brainstorming session of all the things we thought would be an issue, and that was based on our own issues. Interestingly enough, medical doctors are people who suffer from all these things too because often they're sitting in a chair for hours and then writing stuff.
MARK: Right.
JOANNA: So we had a list and we had put them in our own order of what we thought it would be. And then I did a survey to my audience at thecreativepenn.com, and over 1,100 people replied. Now, I was pretty stunned by the response in general because that's a decent number.
And unsurprisingly, a lot of the things that Euan and I suffer from came up. Stress and anxiety. And what we did in the book is we actually put them into the order in which they came out. The most common are near the beginning.
It was really interesting around stress, anxiety and burnout because this is something that you almost don't expect from creatives. There's this role, I guess, of the creative hobby that if you write for your hobby or paint for your hobby, maybe that's a relaxing, therapeutic thing all the time but most people listening might be professional creatives or people who have made their creative work a much more central part of their life.
Stress and anxiety and burnout around maybe doing too much. Doing that type of thing. And we can get into some more details, but loneliness, I was quite shocked by how many people felt lonely. Depression. Headaches, eye pain, back pain, weight gain, anxiety. These are all very common things but what I think is amazing, and we talked about this when we did the mindset discussion, but so often we think we are alone in what we're going through. We think, 'Oh, this back pain. It's just part of the way it goes and no one else is suffering from exactly this.' Or on the other side, or everyone is, so it must be normal.
But what's so interesting is we do have so much in common and I found particularly around the mental health stuff, the more we talk about this, the more we kind of normalize the aspects of physical and mental health around the creative process, the more we can actually help each other because we realize it's a common experience.
MARK: Originally, I was a psychotherapist, and the way I got started off as a creative coach was I would get creatives in my consulting room with stress, anxiety, burnout, stage nerves, writer's block or just the sheer intensity of what creative people do.
And these days, Seth Godin talks about emotional labor, which I guess is a pretty good description of a lot of what we do as creatives. And it's maybe a bit of a surprise to discover that if that's what you're working with, then that's what you've got to learn to develop in yourself, is more emotional intelligence and resilience and so on.
JOANNA: I think also the physical side is really interesting and the process of writing this book was really interesting because I recognized that I spend so much time in my head, and I think this is probably true of most creative work. We're in our heads all the time. And we almost forget that there's a body attached.
So we treat our brains incredibly well in terms of we're always feeding our brains. Maybe we're reading a lot or we're watching films or we're looking at photographs or we're doing the various things that put stuff into our brains and then we're writing. We're creating. We're doing the things we do but we forget that there's like a body attached. And we ignore the pain in our back. We ignore the headaches. We just take more painkillers. I used to eat painkillers like candy. I used to take painkillers every day. And these weren't prescription painkillers, but as we know with many of the studies coming out of America particularly pain killers are something everybody does. And it shouldn't have to be that way.
So as we're going through this, there's a lot about being mindful not just about the work you're creating but also what's going on in your physical and mental life. And just coming back to the stress thing. So often we think, 'I need to achieve this by then, so all my time must be spent on that. If I have a spare hour, then that hour must be spent on actually creating the work as opposed to looking after my physical body.'
And so we prioritize the creation stuff and sometimes completely write off the other physical self. And so I think that would be one first thing and I was definitely guilty of it, is that thinking you're just a head wandering around the world whereas you actually have this body as well.
MARK: I used to be the world's worst at this. At university I got myself so stressed out that my eyesight basically shut down. Every time I went to try and read a book for my exams, I would just get the most horrific eye strain and headaches and so on. I sat down with a very wise doctor and he said, 'Look. Your body isn't designed to work all day, every day.' And he ordered me to take my evenings off, which to me felt just terrifying because I was missing out on all that 'study time.' But actually, it's one of the best bits of advice I ever had. And since then, pretty well just by default I take evenings and weekends off, and I've noticed a big benefit creatively either because I'm fresh. I'm not driving myself into an early grave. Or, I've just had some time off to have a life and take care of myself.
One of the ways I used to get stuck was to say, 'Well, I haven't got time to exercise.' But now I know that's not true. I can write maybe three or four hours a day and then that's it. I'm done for the day as a writer. And it's the same as a coach. I'll only do two coaching conversations a day and then that's it. I'm all coached out. And so there's always time for half an hour of exercise here or there.
And I think that's a big revelation for a lot of creatives I've worked with, that time spent taking care of yourself isn't necessarily time taken away from your creative work.
JOANNA: Yeah, and it's interesting because you said, 'By default I have my evenings and weekends off,' but it's not by default at all. It's called getting organized and reprioritizing. And so this is another big tip for people. Those people who are listening and saying, 'Well, I don't have time actually.' Maybe you have a day job which is making the money and then you have creative work that you want to achieve, and then of course there's real life, your family.
MARK: What's that?
JOANNA: Yeah, exactly. Real life. And then there's the self-care. And you mentioned exercise there. Actually, I'm going to come back to it. I wanted to just keep on the getting organized because this is the key. And I know you've talked about this. It's like a productivity thing but it's also a life management thing. It's actually to organize your calendar. So you can take that time off, so you can have space not just for exercise but for actually rest. This is one of the funniest things as well, is that I said to Dr. Euan, 'I just want to know what are the supplements, what are the nootropics that we can take so that we can hack this.' I want a book that has productivity hacking tips so we can go, 'Here you go. Now you can create all the time.'
And what was so hilarious is we actually had to rejig the healthy writer section, the part two because it really was about sleep and what you eat and how you move, and circling back on that exercise thing, I completely reframed exercise as movement. So this is another tip. Instead of thinking diet and exercise which are punishing words, think food and movement. And if you think movement instead of exercise, it becomes more about pleasure and enjoyment and actually stretching not because you have to because your timer went off but because your body feels better when you do this. We're going out for a walk because your body feels better and therefore your brain feels better. And actually understanding that the best brain hack there is and all this scientific evidence is to sleep more, to move more, to eat food that makes your body work well. Those things are the best hacks.
MARK: I'm just experimenting in my head. If I say to myself, 'I need to exercise,' it doesn't feel like something I want to do. But if I say, 'I need to move,' it feels like that's coming from inside and I want to go and do it.
JOANNA: Yeah, or I want to move. Not just that I need to move, I want to move.
MARK: Yeah.
JOANNA: Because movement actually makes me feel good. And this is the thing. Again, this might come back to the myth of the creative. We have quite a punishing myth too, don't we, this kind of, 'You must have discipline.' A lot of martial arts or even Steven Pressfield who… interestingly, I interviewed him recently about this and said, 'You have a real martial edge to your work. Do we all have to be at war? Does it have to be the War of Art? Can't it be enjoyment?'
Since I've been on this journey around body health and mental health, I've been doing yoga. And I've been doing yoga two years now and I've really changed my attitude around a lot of these things because of my experience. I can actually feel now when my body needs to move, and when I do move it feels good. So another thing to say to people. If you're listening and maybe you're angry right now at what we're talking about, because I was sure angry when I started researching all this. I was, 'I don't want to do this. This will impact what I'm doing.' But actually, when you start getting into this, this can just be such a positive life-affirming step really.
MARK: Yes. Maybe jumping ahead a little. One of the changes I made was around not sitting so much and I got a sit-stand desk. And I don't use any timers but what I do is I sit until I'm aware that I want to stand up, and I can actually feel my body is fidgeting and wanting to stand up. And I realized I've been ignoring that feeling for years and years and years because the head on the top of the shoulders wanted to do a bit more and a bit more and a bit more. And then conversely, I'll stand until I feel, 'Actually, I really feel I want to sit down now.'
And I think that's a really wise point you're making about if you can really tune into… actually, you are your body, and what do you want as your body? If you go with that, it's much easier and more pleasurable and more rewarding than saying, 'Well, this is what you've gotta do because otherwise we're not going to achieve our goals this week.' Or, your health goals on top of your writing or creating goals.
JOANNA: We didn't mention this before but this is not a weight loss book. This has nothing to do with weight loss. We do talk about the potential weight gain that goes into a full-time creative sedentary career but we're talking about, this is health and feeling better, and if your body feels better, your mind works better. So that's really important.
So let's talk about ergonomics because right now I'm also standing up. We're doing this interview in… I think both of us, whenever we speak on the phone…
MARK: I always stand up for podcasting.
JOANNA: Me too. And I have just a topper. A topper thing that goes on the top of my desk. I do have a sit-stand desk but the motor stopped working! So you can get these toppers. So if you're listening, you can put that on. I have a Swiss ball. When I sit, I use a Swiss ball which also means I can do back bends. And just circling back on yoga. One of the miracle things for back pain is the spinal twist which sounds like torture but actually it's very pleasurable. You can just look it up on the internet. I can do back bends over my Swiss ball.
But the other thing I've started doing because I write in cafes, is I now take a laptop stand. It's a folding one. It's called a Nexstand, N-E-X stand. It's amazing. It folds up really small and now I can have my ergonomic setup at a café as well, and I take the external keyboard.
So it was the last cut and it's not actually in the book because it's something I've only sorted out recently. I think this is kind of the big tip. It's like your physical health is like an onion and your mental health is a bit like an onion, is you go like, 'What's the first thing that's hurting?' For me, I ended up in a hospital with suspected spinal tumors. My back pain was so bad that they thought I was dying of it. And it's taken about six years now to get to where I am at this point, which is pretty much pain-free back. But all the things I've gone through have led me to this point. But you have to kind of peel things back.
And a lot of people laugh about ergonomics. They're like, 'Yeah, yeah. That's like one of those things you do if you're in a big corporate and it seems like a thing you do.' But if you're working from home, you do have to think about your ergonomics, the way your work space is set up in order to make sure you don't screw things up. So that neck pain you get from having your chin near your chest because you're looking down at a laptop screen, that can overstretch the muscles in the back of your neck and then you end up with a tension headache.
MARK: I've had that one.
JOANNA: It can go from from not moving enough and really bad lower back pain. Just thinking about all the different parts that make up your body and the repetitive movements we do in our daily life, those are the things we need to offset with some of these other tips and practices so that you don't have to think about it. You don't think about your back if it doesn't hurt, but the only way to not make it hurt is by looking after it.
MARK: And it's also quite fun to fight technology with technology, isn't it? You've got this stand, we've both got new desks. Speech recognition is one of the things I use. At one stage I had such bad RSI in both my hands and wrists and arms I couldn't type for six months. And when you're running an internet-based business it's kind of inconvenient. And really, it felt like getting my life back when I discovered Dragon Naturally Speaking. This was about 10 years ago. Since then I use it if I'm writing prose, then that's my… am I allowed to use the word default? That's my considered means of writing because it's so freeing to be able to walk up and down the room and just dictate.
There is the diet and movement and exercise advice but maybe there's some kind of technological gadget that could help you like, you know, the Nexstand or whatever it is.
JOANNA: Yeah. And I guess we should also circle back on the loneliness and isolation because there are technological ways you can fix this too but they generally involve using the internet to meet actual people.
So, for example, when I started writing I was implementing accounts payable into large corporates and I had this corporate job. I was a cubicle slave. I was working with technical people doing coding and things like that. And I didn't know anyone who was a creative. In fact, that's when I heard of you. I did one of your courses. Do you remember? Way before we ever met and became friends.
MARK: Yeah.
JOANNA: But it's so funny because I would find these people on the internet and be in awe of them, and then what happened over time is I started my own podcast and met people that way. I met people on Twitter. And from there, moving from a technological space… being an introvert, this was great. Using that to then meet people at conferences, conventions, on the podcast and then having coffee. Like physical, actual coffee with real people in real life.
And this is a huge deal and there's a lot of research into social isolation. I think we have a quote in here somewhere basically saying that loneliness can be as bad as something like smoking in terms of your life expectancy. I can't quote the exact survey but it is damaging. It's here. Here we go; this is from the book. It can be as bad as smoking a pack a day and it's considerably worse than not exercising or being overweight. This research on loneliness is it really is bad.
So if you're sitting there feeling that you're lonely, then you really do have to deal with that. You have to get out there and meet some people. And what's so brilliant about the internet is that you can use it to find your communities. And I totally get it if you're someone who's in a small place. Maybe not loads of money. You can't travel. But that's why you can meet people in these virtual spaces. There are things you can do to create together. I'm in the writing community. People kind of write in different time blocks together even though they're apart. There are Facebook groups. And then, of course, if you do have a bit more of a budget, you can go to events.
One thing I would say is, really good idea to go to the same event for multiple years. I go to Thriller Fest in New York and I go every second year because I'm in Britain and it's quite expensive. But over the years I've been going about six years now, people now know who I am. I don't have to force myself into the community. I already am in the community and you get to know people over time. So those are some tips around loneliness and isolation. But essentially you do have to make an effort to expand your social life in that way. I know it's difficult. What are your thoughts on that?
MARK: I think it's a really important thing and I was slightly surprised to see it in the book. You've got a whole section on community. But actually, it makes complete sense. And one thing it made me think about is choice of exercise. I started cycling when we moved out to Bristol, and that's great, but then after a while I was starting to lose my motivation a bit and I thought, 'What's going on here?' And I thought, 'Well, okay. You spend your time at your desk, writing books or having intense one on ones with clients and then you go out and do another long, lonely intense pursuit.'
Since realizing that I've got my eye on joining a local martial arts group because I used to do Aikido. And one of the great things about doing martial arts or some kind of team sports is you're there with other people. You're rolling around and mucking about and you encourage each other. And actually, you look forward to the social aspect as much as the physical aspect.
So I think if anybody's struggling for time and they're thinking, 'Well, exercise and community,' or whatever, go and do some kind of team sport or group activity.
JOANNA: That is a really good point, and I found that with yoga. I have found that you start to talk to people, before and after classes and we've met people and started to have coffee with people. And then we've even been on a retreat, five days of yoga and it all becomes quite buddy-buddy then. So I think that's great.
The other thing you said there which is brilliant, is you said mucking about. So you're mucking about with someone, which if people don't understand that British term, it means having fun. It means playing. Seriously, I'm 43 and I'm only just starting to learn about play.
MARK: Well, better late than never!
JOANNA: Exactly. But this idea of play, doing something for no reason at all other than that you enjoy it. It doesn't have to be towards your body of work, the thing you are creating in the world. And seriously, for over 40 years everything I did had to be for a reason. And that is why I never really understood or never embraced exercise or physical health as anything more than something that would get me towards my next goal. Being an alpha personality but still an introvert, everything was driving. People who had fun, I was like, 'Why aren't you doing something useful for the world?' Or, you know, 'Why aren't you creating more things?' And it's so interesting because part of my physical journey is really understanding this mucking about idea. Now you have kids, so you have to muck about with your kids. I'm happily child-free but I think whether you have kids or not, kind of this learning about play… or maybe not learning about it, like stop reading books about play. Just go and do some play.
And for me now, I've been doing handstands and headstands at yoga and I'm like, 'Wow. I'm doing a handstand. That's actually really fun.' And it's using my body in a way that I don't do normally and it's mucking about, basically. And it's so interesting to realize that we lose touch with so much of this. And as creatives, we often say, 'Oh, everybody's a creative but we get educated out of it.' I almost feel like that's the same with physical confidence, is as children we're just running around, mucking about. And then we go into these jobs and our bodies become very sedentary and we stop using our bodies and then we lose the fun of it. So it really is rediscovering fun and making this less serious. Does that make sense?
MARK: Yeah. I've got several clients who swear by dancing. They go to dance classes.
JOANNA: And dancing is fun.
MARK: Right. It doesn't have to be grinding it out, you know, on the mountain face or down the gym.
JOANNA: Yes, and I have dancing on my list as well. And I think this list idea again, if you're Type A, you make lists for everything. But this list of what activities, physical movement things have I enjoyed? For example, I've been canyoning. Do you know canyoning? It's where you sort of clamber down rocks and jump through caves.
MARK: Well, that sounds fun!
JOANNA: Oh, it's really super fun and I did it when I was in New Zealand, and it's like being an adventurer. And obviously you're wearing a wet suit and things and you get wet and you jump in things and you climb. And I'm like, 'I should do that again. I should put things back on my list that I enjoyed or that I feel physically alive as well as mentally alive.' So that would be another tip for people. You mentioned martial arts and you've enjoyed martial arts before, so it's not just exercise. It's because you know that you enjoy that. Your body enjoys it and your mind enjoys that.
MARK: Yeah. And it's like the way you talk about yoga. I can tell you really love doing it. Now, I've tried yoga on and off for years and sometimes I would do it every day for several months. But in the end, I just decided there's just something about it doesn't really gel for me, whereas what I've gotten into more recently is kettlebells and it just feels absolutely right. And I look forward to doing it.
So I think there's something here about trying a few different things and see what clicks for you, because when you really get that enthusiasm for something then you look for excuses to do it, not excuses not to do it.
JOANNA: I totally agree. I would also say that you need the right teacher. So I think yoga is actually quite similar to martial arts in this way. I tried yoga for probably 20 years, on and off. I was like, 'My back hurts. Everyone says yoga's good for your back. I've gotta go to yoga, or I've gotta do meditation. I've gotta sort it out.' And until we moved here and found a teacher who I really gelled with and actually she's in the book as one of my acknowledgements because it finally gelled with me when I had a teacher who understood my body.
And it's not like I'm massively obese or anything. I've got a few extra pounds, like most of us but I don't look like a yoga woman from Instagram. I'm not going to go straight into some perfect posture. But what I found was a teacher who was happy and enjoyed and never judged and was very just natural and good at the way bodies work. All kinds of bodies.
And I think this can be the problem that people have. They think, 'I can't do that because my body shape doesn't fit what is on Instagram.' Social media can be really damaging in this way, right?
MARK: Yeah.
JOANNA: I mean, really bad.
MARK: Maybe take a bit of time off from all of that.
JOANNA: Yes. Or start finding other people. There were lots of accounts also on Instagram that are people who look like real people, and that was what happened to me. It's like I found yoga for real people as opposed to yoga for women who look like yogis. It's really fascinating that we find these different things and then we start learning how we can deal with them.
The other thing about yoga… I'll just be completely honest. I spent the first month hating it. I was so angry. I was angry, angry. And my husband, Johnathan, he said to me, 'I think maybe you shouldn't do yoga because it just makes you angry and unhappy.' And it's so interesting because that first month or so… I think it might've even been three months. I was so angry with myself. I couldn't even bend over properly. I couldn't sit cross-legged. I couldn't do anything, and everything seemed to hurt.
But the point is that all of this stuff… like running. Dr. Euan is a runner and he has several chapters about running in The Healthy Writer, and I'm not a runner. I don't want to run right now, but it's so interesting the way we both talk about these different things. Some people discover running, whatever their body type, and absolutely love it.
So I guess like we're saying, what it's about, choosing things, trying them and then also maybe having a bit of patience in the same way that you or I would tell someone who gets on the internet and starts blogging and says, 'Nothing's happening,' or, 'I've started my business and nothing's happening.'
MARK: Right, yes.
JOANNA: Or someone who comes to martial arts on day one and expects to look like some Ronin from a movie. All of this is practice. And this is the other thing. Yoga and writing, or yoga and any kind of creative work, and martial arts, it all is practice. So nothing is wasted. When you're creating, it's part of the process, it's part of your practice, it's part of your life journey. So that would be another thing, is to consider it on like this parallel path, your physical practice that goes alongside your creative practice.
MARK: Yes. Maybe look back at some of the original manuscripts or canvases or images that you produced when you were first setting out and look at what you're doing now. And day by day, week by week incremental progress can take you a very long way.
JOANNA: Absolutely.
MARK: Okay Jo, and obviously even before you wrote the book, I can see that you've been reflecting and learning and making discoveries in your own life.
I'm curious; what was the biggest surprise that came out of what you learned from writing the book, doing the survey and working with Dr. Euan? What discoveries did you make while you wrote this?
JOANNA: Oh, goodness. I think this food and movement thing, for me, personally was the biggest shift in my life that I did go from a very punishing view or even thinking, 'I must exercise in order to offset my calories.' This is not just a female thing but definitely a lot of women have this. It's like, 'I must offset my life calories by exercising.' Which is just such a damaging thing.
MARK: Right.
JOANNA: And again, it's either punishment or it's to offset other things we put in our mouths. I definitely had a sort of moment around sugar, and I include in the book my letter to sugar, which is really realizing that as someone who considers herself to be an independent, strong woman that actually I'm an addict and the level that I had gone with sugar really was a sort of sanctuary for everything. And it wasn't just when I was depressed. I want sugar when I'm happy, as well as when I'm sad and when I'm angry; it's the thing. It's how I've defaulted.
Movement as pleasurable. I had lost all sense of moving my body as pleasurable, and pleasurable was eating some kind of sugar. And recognizing that I had this addiction to a substance, and whatever that is… and for some people the addiction… I think possibly is what we've talked about… other people can be addicted to working. Like workaholic.
MARK: Yeah. Tell me about it.
JOANNA: Exactly. I think this is the other thing. We all know this. There is an edge to everything. There is the positive and there is the negative. I did six months with no sugar and now I happily eat some sugar. But at least I'm aware of it. This is this awareness that we have. It's like, 'Yes, I would like a gin and tonic and I will enjoy this.' For me, personally there has been this massive turnaround in physical enjoyment that is not related to food. And maybe that sounds mad but I actually think people will probably get this, that this is a different way of living that balances out the physical movement with working.
So like you said about me and yoga, I got up this morning, I was at the café between 7:00 and 9:30. I wrote my 1,800 words on my next novel and then I went to a yoga class. And so, before 11 a.m. this morning I had created something new in the world and I had moved in a happy way that made me feel good. And that is how I'm now running my mornings. And I definitely just feel so much better for it in general.
Circling back to what we said at the beginning about the positives of writing or the positives of creativity. I needed to write this book for myself, and in the same way it's helping other people. But so often we have to go through this stuff. We have to examine this stuff for ourselves so that we can help other people.
MARK: It's maybe an unexpected theme of this interview for me, is hearing you talk about pleasure so much.
JOANNA: That's because you know me well, Mark!
MARK: But the original question, why do we not associate being healthy with being creative? Well, maybe we think creative is pleasurable but healthy doesn't really feel pleasurable, and yet the more you talk about it, the more you talk about the pleasure of movement, of creating, of socializing, of feeling better overall and a different relationship with food.
It sounds like there's a lot more pleasure coming into your life. It's not about taking it out.
JOANNA: Exactly. And also, like we said about tuning into things, so much of our creative work is about tuning into the world. So, if you're a photographer, you're looking around you, waiting for that shot or you're going to create that shot in some way. So you're looking, you're looking. And as writers, we have to notice detail. There are lots of things that we have to notice about the world around us but this physical journey is actually about noticing your body. And yeah, it is a real shift.
And remember this onion metaphor as well; it's the same in mental health, right? Being a psychotherapist you know this. You deal with one thing and you find something else. This is a work in progress for me as much as anything else. And like I said, the anger and the pain that I had at the beginning of yoga is completely different to how I'm feeling right now about it, and hopefully as time goes on things will continue being different. So I think it's a surprise for me too to discover this.
And I was also a bit angry about the discovery after writing this book that really there was no hack. We looked at the latest research into nootropics, we looked at the micro dosing that is going on in the Silicon Valley. You know, I was like, 'If we can just get some LSD, everything will be amazing.'
MARK: Sorry to disappoint you, folks!
JOANNA: Exactly. But there is some really interesting research and I do think the laws will be changing around cannabis, around some of the nootropics, some of the hallucinogens. There's some really interesting books out about that, but that obviously where we are right now in the world… this is not something that you can go around doing in a safe manner. And even if those things can become part of our lives, they are extra, whereas what we can do like right now… it doesn't cost any money to sort out your sleep. It really doesn't. You actually have to remove things from your bedroom, like your phone, like your TV. If you have a TV in your bedroom, take it out.
MARK: Surely nobody has a television in their bedroom, Joanna!
JOANNA: You'd be surprised! Really paying attention to how your body feels after you eat something. We're like, 'I've got a tummy ache.' Well, okay. So why do you have a tummy ache? Is it because you ate way too much or is it because you ate a certain thing that you ate might not agree with you so much?
And paying attention to stuff without judgment. This is the other thing that's changed for me. It's the not judging myself so much, not going, 'Oh, you're so bad. You had pizza and beer. That's really naughty. You must go to the gym and lift a lot of weights.' So if I have a pizza and beer, which is great and I can say that was a celebration and I enjoyed it, like enjoying the moment instead of feeling guilty. And then the next day going, 'Okay. So not that I have to punish myself and now go to the gym and lift loads of weights,' but I say, 'Okay. Today's a new day. I'm going to go walking. I'm going to go to yoga or go and lift weights because that's what I do to make my body feel good.'
So it's kind of separating the joy of movement and experiencing the world with all of our senses from that kind of punishment. So it's making it part of our creative and physical journey together.
MARK: Great. I understand for our Creative Challenge you have a little exercise that we can do to start doing that right this moment. Isn't that right, Jo?
JOANNA: Absolutely. We've talked a bit about it but in terms of the Challenge. People listening, scan your body right now. Whatever you're doing, if you're driving or walking, whatever you're doing, scan your body. Where do you feel pain or tightness or stiffness or something that is not pleasurable in some way? There will be something, I'm sure. And then what gives you the most trouble? Is it that lower back twinge?
And what one thing can you do in the next week to help whatever that is? Whether that is just moving more, maybe there's pain in your tummy. Maybe thinking about what you were eating. What can you do to start paying more attention to your body? So that is the Challenge.
MARK: Thank you, Jo. That's a great start. And I think this is one of the interviews that will repay repeated listening. I think there's quite a lot in here about motivation to be healthy, as well as being healthy. And also I would really encourage people to go and check out the book, The Healthy Writer by Joanna Penn and Dr. Euan Lawson. As we said, it applies to creatives of all shapes, colors and stripes, and it really is packed with a lot of interesting facts and advice and conditions that maybe like me you'd forgotten about that you suffer from. So Jo, apart from the book, where else should people go to get more of your wisdom?
JOANNA: Sure. TheCreativePenn.com. Penn with a double 'N'. You'll find everything there, blog, podcast, all my books. And I also have a podcast, The Creative Penn Podcast, so come along if you want to learn more about writing and publishing and book marketing. And I guess the successful author mindset.
MARK: Yes. I mean, they kind of go together, don't they? It's the mind and body.
JOANNA: Absolutely.
MARK: And also, maybe I'll link in the show notes, if anybody didn't hear Joanna's interview with me about The Successful Creative Mindset from Season 1, that one definitely you should have a listen to. It really went down very well with listeners and is a really nice complement to this one.
So Jo, thank you. As always, I've learned a lot from listening to you and I'm sure everyone else has too.
JOANNA: Thanks so much for having me, Mark.
About The 21st Century Creative podcast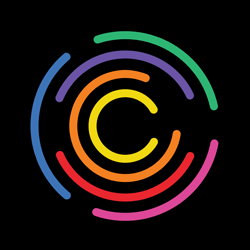 Each episode of The 21st Century Creative podcast features an interview with an outstanding creator in the arts or creative industries.
At the end of the interview, I ask my guest to set you a Creative Challenge that will help you put the ideas from the interview in to practice in your own work.
And in the first part of the show, I share insights and practical guidance based on my 21+ years experience of coaching creatives like you.
Make sure you receive every episode of The 21st Century Creative by subscribing to the show in iTunes.