Podcast: Play in new window | Download
Subscribe: Apple Podcasts | RSS
This week's guest on The 21st Century Creative Podcast is Nick Hand, founder of The Department of Small Works and The Letterpress Collective, where he does amazing work with antique letterpress printing technology.
He talks about the relationship between old and new technology, traditional crafts and the modern world, in an interview that draws on his own experience as well as the many makers and craftspeople he has interviewed for his books Conversations on the Coast, Conversations from Land's End to John O'Groats, and Conversations on the Hudson.
In the first part of the show I give an update on the book publishing side of my own business, including the paperback edition of my latest book, 21 Insights for 21st Century Creatives, which has been beautifully designed and typeset by Irene Hoffman.
I also recently took delivery of my author copies of the Russian edition of my book Motivation for Creative People. It's the second of my books to be translated into Russian and published by the Moscow publisher Mann, Ivanov & Ferber. So if you are a Russian speaker and would like a little extra motivation for your creative career, you can find the translated book here.
In the coaching segment, I share some thoughts on what the effect of the pandemic means for us specifically as creatives, and how we can make a creative response to the fact that the normal rules are suspended.
Nick Hand
Nick is the founder of The Department of Small Works, an amazing company here in Bristol where I live. Because Nick was just down the road I went to see him in person to record the interview in his workshop, and I was really glad I did.
As you'll hear in the interview, it's an Aladdin's cave of printing technology from yesteryear, with printing presses, typefaces and other gadgets dating back to the Victorian era. So it's a really atmospheric space, that I entered with something akin to reverence.
As we talk, you can hear clicking and tapping noises from time to time – that's Ellen Bills, the printer, assembling a block of text by hand, individual letter by individual letter.
The results are stunning – the workshop wall and Nick's website are covered in beautiful prints, posters, cards, books and booklets. And Nick has created an amazing business around this – printing to commission, creating his own products, and running workshops where you can go and learn to print on a letterpress machine yourself.
So once Coronavirus has receded and we're allowed to get back to workshops, I shall be attending as a student and printing one of my poems.
Another reason I wanted to talk to Nick, and why he's got such a deep knowledge of traditional crafts, is that he has published a trilogy of books featuring interviews with makers of all kinds who he met while cycling around the whole of Great Britain and Ireland, as well as along the Hudson River in New York State.
So I was very keen to talk to Nick about the state of traditional crafts and manufacturing in the modern world, about what we can learn from the past and also how we can combine it with new technologies and opportunities. I was rewarded with a captivating conversation, as Nick shared stories, learnings, as well as some amazing new words from the printer's lexicon.
Nick Hand interview transcript
MARK: Nick, we are sitting in the most extraordinary room. This is one of the days I wish I'd done this as a video podcast because we are surrounded, dear listener, imagine, if you will, a room full of antiquated printing presses, shelves of type… I think that's metal. Is that some of it? Is that wooden type, some of it?
NICK: It is wood type.
MARK: There are some big blocks of wood type over there. There are all kinds of amazing posters and texts that are the handiwork of said machines and equipment. There's a wonderful smell of… is it ink, that smell, or oil, or a mixture?
NICK: A mixture of those things. Yeah. Ink, cleaning.
MARK: It's really quite something.
Nick, what's it like to come into work surrounded by this every day?
NICK: It's pretty uplifting actually. You never get tired of it. And Ellen is in the room with us. Ellen is a young printer, and we work together in here. She's in here all the time, and I'm in here not as much as I'd like. But it's an amazing place. If you are a wizard, it would be all the materials to make things wizards make. Magic, you make magic from here.
MARK: I'm thinking it's a bit like the Willy Wonka factory for printers. I mean it's just extraordinary stuff in here.
NICK: Yes. Well, there is a very famous piece written by a woman called Beatrice Warde, who was a typesetter in the 1930s, I think. And it talks about a room like this being like a chapel and a holy place. And it is in a way. It does have that kind of magic.
MARK: It does. Yeah. Actually, that's a really nice description because I did feel a kind of a reverence coming in to this. And it's kind of preserved, but it's not in a museum sense.
This is all working kit, right?
NICK: Yes. The oldest bit of kit we have is an Albion press, which was made in 1832. And if you think about 1832, there were no cars on the road, there weren't even bicycles on the road. So that press was made that time ago, and that was just after Peterloo. And if you saw the film, Peterloo, it actually had one of these in it, an Albion press.
MARK: Really? So that's that one over there?
NICK: Exactly. Yes.
MARK: So, listeners, I will take a photo of that press and you will find it in the show notes with Nick's permission. It's wonderfully grounding as well. On the one hand, it's kind of the elevation and reverence like a chapel, but you really do feel kind of earthed in a place like this. You're walking around, you're picking up real things. I think there's an iPad over there, but there's not an awful lot of digital kit in evidence. It's very different.
And, again, is there something about that whole tactile experience you think that…?
NICK: Absolutely. Yeah. And the music we play in here is… we play vinyl records, and there's definitely a sort of tactile quality to everything that we make and the materials that we use to print with. For example, the wood type you mentioned earlier, some of the wood types are a hundred years old. And every time I handle a piece of wood type, I just think, "What words did this make the first time it was used a hundred years ago? What are the kind of things that…?"
And the other thing is that they have marks on them, a bit like us, they have the scars of age where something's gone slightly wrong with the print or someone's damaged it, or it's slightly worn. So just like us, they carry all their kind of scars, but then you learn to appreciate those as well. And it's amazing material to work with.
And I think, also, if you're dyslexic… Ellen and I are both slightly dyslexic… and I remember someone saying if you use a typewriter or you write by hand, you're going to write quite different things. I think with typesetting, the things that you create will be quite different because you handle every letter, you feel differently about the words that you're setting.
MARK: Nick, maybe cast your mind back to the beginning of your career when this place was just a twinkle in your eye.
How did you get your start as a maker?
NICK: I went to art college, very kind of traditional old-school art college in Stafford in the 1970s when I was 16, and I spent a year at that time in a room very similar to this. And I have a theory that we try and recreate somewhere that we had our best time in, and I certainly had the best time at art college. And so I think it must've just being in my head. And then, for the next 20 years I was a graphic designer, and I did paste up work. There were no computers. And then, suddenly computers turned up, like the first Apple Macs, whenever it was, late eighties, early nineties maybe.
MARK: Yeah.
NICK: Computers turned up whenever it was. When was it? 89?
MARK: Must've been late eighties, I think.
NICK: I can remember that we used to have to get loans to buy a computer for, like, £18,000 or something, and then we had to employ someone because nobody knew how to turn them on or key stuff in.
So the second half of my career as a graphic designer was with computers. And then towards the end of that time, maybe 10 or 15 years ago, I just started going home feeling a bit… not kind of feeling like I'd had a great day. And I realized it was because just being on a keyboard and the screen actually wasn't much fun. Doing paste up all night wasn't much fun but at the end of it, you felt like you had achieved something.
And so, anyway, I suppose the long shot was I had the kind of classic thing where I just felt like I needed to make a change somehow. I didn't know how or where. And one of the things I'd started doing was a lot of cycling, and I loved the feeling of being on a bicycle, like just the freedom and energy of being on a bicycle. And I was on holiday in Cornwall with Harriet, my wife, and I was a bit intrigued about living on an island and not knowing enough about that island.
So two things happened. One was I was intrigued by how, being on an island, I guess if you start at one point on the coast and you cycle clockwise, for example, along the coast, at some point you're going to come back to that point where you were. So I was thinking, "How long would that take? And what would the places be like?"
I became a bit obsessed by this idea of cycling around the coast. And so that's what I did. I took three and a half months, which is how long it takes to cycle. And in case you're wondering, it's about 4,600 miles if you start at one point. And you can take in several islands, islands like Arran and the Isle of Wight, they're both 61 miles if you cycle around those islands. So you can add in the islands, many islands, because the islands are fantastic. Who wouldn't wanna go on Skye, and Mull, and Arran, and the Orkneys? I realized all these places I hadn't seen, that I really wanted to see while I could still ride a bicycle. So I did that on a bike. It was actually 10 years ago.
And the other thing was I was a bit intrigued by spending time on your own, because I realized that every day, I've come in, we work with your friends or I want to say if you've got partner, you're with your partner, and I realized that I was a bit intrigued – what it would be like to spend that amount of time on my own? And I got a bit worried about it. So I thought, "I need a project. I need to meet people every day, and I'd like to build that into this trip." And at that time I was doing some work for a company called Howie's. I designed their catalog. They were a clothing company in West Wales.
MARK: Avid listeners may recall David Hieatt came on the show a couple of seasons ago and talked about founding Howie's. So, nice to make that connection.
NICK: Yeah. I knew David at that time, and I loved the language that David and his wife Clare, sort of, used within that company. And, also, I loved the fact that… well, it's a bit more common now, but at that time they spent a lot of their money and their energy and their time on things which weren't directly selling clothes, which felt a little bit interesting and unique. So they would meet not just things like skateboarders, or BMXers, but also people that made stuff.
I became really intrigued by the makers in particular. I thought I would seek out people that would make things on this journey, and talk to them, and record their voice, and look at what they do. I love workshops, like you were talking about our workshop. There's nothing better than being in a workshop or a studio of a maker because, again, we talked about it being a bit religious almost, but I think that's true. The energy and the spirit in those places, whether it's a leather worker in a shed or whether it's, I don't know, someone making jeans in a factory, it's an incredible experience, I think.
MARK: It's always a privilege to be invited in, isn't it?
NICK: It is. And actually it's really surprising because you kind of think those places, they're kind of private temples, or whatever, and it is. And it feels quite like an honor or a privilege. It feels like a privilege actually to be in those places.
MARK: What did you learn by going in them?
NICK: I set off in May 2009, and the first place I went to was Aardman because I live in Bristol and Aardman are in Bristol. And I went to see an animator. And Aardman is phenomenal because they have all… and the other thing I realized was that crafts are everywhere. Craft can be an actor, craft can be a singer, a writer, a musician, or an animator. So you discover these kind of secret, hidden crafts in a way, modern crafts.
MARK: For international listeners, Aardman is one of the pride and joys of Bristol. They make the Wallace and Gromit movies. I was really intrigued to see them in your book. I must've have done a double-take, then I thought, 'Well, actually, that is a craft, isn't it?'
NICK: Absolutely. On a recent journey, I went to Stafford and I met a director of a play. And plays are full of craft; craft in writing, craft in the costume-making, craft in the stage work. It's really interesting to seek out crafts, whether new crafts or old crafts. And I think that's really intriguing.
MARK: What does the word 'craft' mean to you?
NICK: Personally, my interest is in the people. I'm really interested in the people, and I love to hear the people. Letterpress, the room we're in now, a letterpress print shop, the old printers, the printers that come in here, I love to hear what they say. But I'm really intrigued by them and their voice, so I really like… a bit like what you're doing, actually, with your work, giving voice to people that don't always have a voice. So lot of people I met on that trip aren't alive anymore, not a lot, but a few.
Every now and then I'll get an email or a letter from a relative saying, 'You visited my aunt 10 years ago. Sadly, she died a couple of months ago and your recording was the only recording of her talking about her work.' And that's happened several times now. At the time I wasn't really aware of the kind of legacy of those recordings, but it'll be the same with your work 10 or 20 years' time. Maybe someone will talk about me and… who knows?
MARK: There is a real timeless quality. And so Nick's books, I heartily recommend. You've got beautiful photographs and interviews with the makers, and there's a real timeless quality to what they're sharing, and you really do feel awed in some cases. You've got a storyteller from Northern Ireland, and a stickmaker from… where was that guy?
NICK: Suffolk.
MARK: Suffolk. And you think, 'Gosh, this thing is still going on, but maybe they really are… hopefully, not the end of a tradition, but it's… ' I remember the stickmaker in particular saying that they couldn't get young people to join the Guild of Stickmakers, which is a wonderful thing to know that exists.
You really do get a sense that you're capturing something very precious that could be lost.
NICK: I think that's true. The stickmaker is a really good example because his name was Bill Bontoft. And I think he was 72 when I met him, maybe, and so he'll be 10 years older now. And a lovely character. Doesn't do email. So whenever I contact him through email, I have to do it through his nephew who works for some computer company, and a month goes by and eventually I'll get a response from Bill. But I came across him because I was just cycling through his village, and he lives in a little wooden bungalow with his wife.
I remember seeing his little old picket fence, which just had an A5 sign that said, 'Stickmaker'. And on a bicycle, you're going slowly enough to see that sign. And so I stopped and we chatted for a couple of hours. They sent me away with a little packed lunch that they made, and it was just an amazing, lovely experience.
Bill made sticks all his life. It was a very traditional thing where he collected willow, and then dry it for 18 months. He talked about the process. And like we were talking about, privilege, so just, it was an amazing, really lovely experience. I had to get to a camp site, so I was only with him a couple of hours, but it stays with you and I can remember quite a lot of detail from that conversation. And the other thing is he just kept some hilarious things, like he was saying, 'I'm 72 now, so I've probably only got another 20 years of stickmaking.'
MARK: That's the spirit!
NICK: Which kind of gives you hope, doesn't it?
MARK: Yeah. It does. Gosh, yes. Maybe we've got a little longer to go. It's a really interesting point about the bike because I'm an enthusiast for using the internet to find interesting, creative people all over the world.
But if somebody is not on the internet and their only kind of advert, if you like, is a signboard, it's literally the signboard at the bottom of their garden, then you're reaching people with that bike that the internet is not going to, is it?
NICK: Absolutely. And I think, a couple of things about the bicycle, one is the slowness, obviously, and we talk a lot about doing things slowly, now it's become a kind of thing, but also just the simplicity of it. If you set off for four months, everything you need is on that bicycle, your life becomes really simple. And, for some reason, our lives are just complicated.
Like I was saying, I've been away for a few days, and I've come back. There's maintenance and stuff to do. When you start off from a camp site and all you've got is your little recorder, your camera, a rough idea of where you want to end up at night, you might bump into someone or you might not. It's very simple. So all those layers of complication just fall away and you just have this little simple task. And it is an astonishing thing to suddenly have this life of simplicity.
MARK: So, not content with going all the way around Great Britain, you went around Ireland as well, didn't you?
NICK: Well, yeah. I did go around Ireland, and that was because I started saying, 'I've cycled around Britain,' and I remember someone emailed me and said, 'You can't say you've cycled around Britain because you haven't cycled around Ireland.' So I'm like, 'Oh, geez. I'm going to have to do that now,' which wasn't a hardship, but I can tell you, as well, it's 1,800 miles to cycle around the coast of Ireland. But Ireland is, again, a beautiful country full of amazing people. I don't believe anyone will go to Ireland and not come back thinking it's not just beautiful, but the people are pretty beautiful and welcoming, and it's an amazing country.
MARK: So you did that, and then you did the Hudson River as well?
NICK: Yeah. My wife was working in New York, and a publisher in New York had contacted me and said, 'Could we republish your book about cycling around Britain?' And I had this thought that, instead of them publishing that book, I could do a smaller version, but I was a bit intrigued by the Hudson. The Hudson is this astonishing river that goes from New York to Canada, and it's so wide for about 200 miles you can hardly see the other side. It's a huge river, and it was very polluted at one point.
Anyway, I thought, 'I could do that journey, and I could meet people, and what would that be like?' It was quite a short journey. It was only a few weeks, in fact. So I did that. Yeah. And it just felt like a nice thing to do, otherwise I'd just have been sitting in coffee shops and flicking through secondhand records.
MARK: And coming back to Bristol, here in The Department of Small Works, how did this place come about?
NICK: I think having just met maybe a few hundred makers of things, I started thinking about my time at art college, and that coincided with discovering the last letterpress printer closed their doors in Bristol. Bristol's a really big print center. And I was a bit concerned about what was happening to the machines and the type, and obviously seeing type sold letter-by-letter in car boot sales.
So I started asking around, and then I started talking to some of the old printers, and I came across the M Shed. The M Shed is the local museum for industry in Bristol. And a guy there, Andy King, is really great fella who curates… I think that's probably the wrong word, but he runs part of the museum. And he said, 'Well, we've got these old presses and type just sitting in storage. And if you find the space and you involve the public, we'd much rather those things be used than sitting and gathering dust.'
So that was the start of it, really. And then that coincided with coming across this cooperative building that we're in now, which just happens to be in the middle of Bristol, which is pretty unusual as well. So it's a kind of coming together. We were talking earlier about planning things and the energy to make things happen, but I truly believe there's an alternative which is just organic, accidental stumbling, which is what I've done here. This is a result of stumbling along, not quite with any purpose, which, I believe, is not a bad thing.
MARK: Well, you look at what's emerged, you're clearly onto something.
What are the main activities you do here?
NICK: We do several things. One thing we do is we run workshops. We invite people in. And they can be anyone, really, but quite often, as well, the people are poets, or musicians or can be graphic designers or people that work in advertising, or fashion, or whatever, and we'd show them how to… you might hear the little clicking of lead type that settle in setting type. We teach them how to set small type, lead type, which is generally below an inch, 72 point, and then wood type, above 72 point generally. And they can make posters, and they can make bookmarks or postcards.
MARK: Are these points the same things we see on the Word processor when we select Times Roman 12 point, or Arial, or whatever?
NICK: They are, yeah. So I think… was it Microsoft? Someone adopted the point system for computers, which helped us quite a bit because we don't have to explain.
MARK: Right. When people like me come in and go, oh, yeah, okay, I can relate to that.
NICK: Yeah. And, also, things like leading. On one side of this room, there are racks of… what would you call them? Long pieces of lead, which is leading, and so anyone that works with a computer, which is most of us, I guess, they're aware of 10 or 12-point Helvetica, or 10 or 12-point Arial. So the difference between 10 and 12 points is 2 points, which is invisible on a computer. But here it's a physical piece of lead. So that's racks of leading, which kind of sits invisibly inside your every computer.
MARK: And it's actual lead, is it?
NICK: It's actual lead. Yeah. Well, it's kind of a little mix of lead and antimony, I think. Is that antimony?
ELLEN: And tin. Yeah.
NICK: Little bit of tin. So it's a little bit of a mix of stuff. It's kind of pliable, and it's got a quite low melting point so you can make new type or new lead. And we collect it, and we spend hours and hours putting it into… because the measurements there are called picas, and picas are like multiples of points. So when you get to 12 points, it becomes 1 pica. So that's the measurement, and nobody knows in the outside world, just in our little secret world.
MARK: I've never heard of that. Yes. This is great. I, for one, am looking forward. I'm going to come and do a workshop and print some of my poems.
So people like me can just walk in and learn to type with the old presses?
NICK: Yes.
MARK: What else do you do here?
NICK: We do a lot of work with poets, musicians, artists, the sort of community of Bristol, and we produce posters for them, and we do record sleeves, and we make little books for people, booklets. The thing that's in front of us is a Christmas card for a creative company in Bristol. We do a lot of work with friends, like Heavenly, and Caught by the River in London, and we print posters for them. And we also print our own things which we try and sell on our website.
And there's this lovely phrase I really like, 'Own the means of production,' which is a Marxist phrase. You have to be really careful who's in the room when you talk about Marx I've discovered, when you say that.
MARK: Oh, he's good. He's welcome on my show.
NICK: But, yeah, I think he is for a lot of people. Every now and then you come across someone that goes, 'Hm, Marx…' And you go, 'Okay.' And so 'own the means of production' means that you own your printing press or you own your sewing machine, and you can make anything with that. And so things like this year, we realized we could make playing cards on the particular press. I worked out that on this press, which is a Heidelberg Windmill Platen press, we can punch the cards out, we can print the cards, we can make the box, we can punch the box out, we can print the leaflets that goes into it, we can make all the elements in a pack of playing cards, which I got really excited about.
And then we got together with our friend, Jeb Loy Nichols, who's a country soul singer who lives in Mid Wales, and he made 54 drawing of cuts of… not always obscure, but some are quite obscure country soul singers from three cities in America. And we printed a pack of playing cards, which I was very excited about, and to the point where if we haven't sold a single pack, I still would've been very happy about it, just through the joy of being able to do it.
MARK: I get a real sense here of just the wonderful enthusiasm you have for doing things. And then people walk in and they go… because I'm looking at this thinking, 'Well, okay, I want to do something with my poems.' So you talk about stumbling across stuff, that if you start doing a thing and then people show up, and then they go, 'Well, we could do that with it,' and it doesn't always happen. Sometimes you do stuff and it doesn't take off, but I think it's going to come from that place of curiosity and enthusiasm for doing it because you want to do it.
One of the themes of this podcast is 'Something old, something new,' and, clearly, you've got the old part covered here. You're really steeped in the tradition of the technology and the crafts, and also the generations of people who've been practicing the various crafts that you talk about.
How do you see the relationship between these old skills and the new technology, and maybe new changes in society that we have these days? What kind of relationship do you think you see there?
NICK: Two things come to mind. One is discovering a new relationship with the old, which makes it new because you're discovering it. So we get kids who are college coming in, so rediscovering it as a new thing in a way. The other thing, I guess, is other letterpress printers, friends of ours who work in a very different way. So we have friends who work with laser cutters and work with 3D modeling, printing, and their work is really interesting.
So there's this sort of new generation of printers. And we tend to work with older material here, so we're not a good example of that, but there's couple of things on the wall here from our friends who are producing new work in a really exciting way, and I think, also, because we work with the artists, so we work with some Bristol artists, and poets, musicians, artists, and I guess their work rubs off on us a little bit as well. I think we both say it as kind of influenced by who we're working with. So, inevitably, because this was a trade.
This room, it wasn't a craft. It was a trade. We sometimes get old printers coming in, and they don't understand why we spend so much time on quality. They just want to knock it out. They were paid by speed and how quickly they can produce things, which has changed totally now. We do things, we spend ages and ages, too long sometimes on just looking at the quality of the material and the end result.
I think actually in terms of, not technology necessarily, but I think finding something new in an old art form or whatever, or trade, or craft, if you want to call it, I think you're inevitably going to find that, but also using new materials, things like laser cutting and… there's a lot of really exciting… I guess, in some way, it's like music, again.
Obviously there's a lot more vinyl being produced now as well, but at the same time, I would imagine there's a lot of modern technology being used to make that vinyl, or make the sound, or the way it's recorded so something on vinyl over there isn't going to be recorded like Abbey Road or something. And it's the same with this, what we're doing. We're not trying to ally ourselves to Abbey Road.
MARK: But you're revisiting it maybe with a different twist on the way it was originally used.
NICK: I think so, definitely. Absolutely. And, also, just the things that we're producing, like we were saying about making stuff for ourselves. The old letterpress printers would never have made anything for themselves. Like modern litho printers now, or digital printers, they're not interested in making things themselves. They're just interested in making a living, I guess, and paying off the debts.
MARK: So, Nick, if somebody is listening to this and maybe with a sense that they've spent far too long staring at a screen, hunched over a desk…
NICK: Which I definitely have, by the way.
MARK: Yeah. And they're thinking, 'You know what? I would really like to explore something new, which is maybe something old at the same time?'
Where would you suggest they go to scratch that itch and get started maybe on a new path?
NICK: I'd suggest looking at places like the Heritage Crafts Association. They have a list of makers working…
MARK: That's the UK one?
NICK: Heritage Crafts. Yeah. And they incidentally have a Red List of which letterpress is one, of endangered crafts which I quite like. It's a new thing.
MARK: Wow.
NICK: The Red List. Have a look at it.
MARK: Endangered craft. Now I'm interested in this, because, again, we were talking earlier on, weren't we, that a lot of the time maybe these crafts have been in danger of disappearing, and we were quietly hopeful that maybe we've turned a corner and now we're starting to appreciate and preserve some of these.
What's the definition of an endangered craft, and how prevalent is that?
NICK: I guess it's like an endangered species. For example, there were a couple of examples I heard about. One was a wooden ladder maker who was the last wooden ladder maker in Britain, and then also someone that made clocks, a clockmaker, and I think that was the last clockmaker whose skills would've died with him.
So it's just like endangered species, is suddenly discovering the last of something, or very few of them. I don't know how many full-time letterpress printers there are, but there probably would have been 50,000, maybe several hundred thousand 60, 70 years ago, and I guess there's probably 30 now, 30 full-time letterpress printers? There's a lot of part-time, hobby printers, so probably several thousand in Britain, but probably full-time, there's probably 30, we think? I'm getting a nod from Ellen.
MARK: Great. I'm just admiring…
Ellen has got this piece of type that she's clutching in her hands that she's been assembling very patiently.
NICK: Yeah. She's just carried about eight lines of type she's been setting over. And, again, that's a classic thing where you think, 'Oh, that looks easy,' and then we get people in workshops who see Ellen or I pick up type, and they go, 'I can do that.' And it's called a 'printer's pie', when it ends up in the floor.
MARK: A printer's pie? My vocabulary is being expanded!
NICK: Oh, there's a massive vocabulary.
MARK: Nick, how optimistic do you feel about the situation in relation to craft and tradition? Do you think, 'We are turning this corner, and that we're learning to preserve and enjoy, or…?'
NICK: Well, I suppose I just see my little world really, which looks quite healthy. And I don't know. I've just been to a craft show in Cardiff, and you're in there with potters, and weavers, and jewelers. And we're in the building with a potter, and a jeweler, and not a weaver, but a tailor. We have one of the only tailors in Britain that is trained to make women's suits. So it all looks quite healthy.
And the other thing that's healthy is actually, Ellen is 29, and there's a lot of young people who are learning these crafts. So that all looks quite healthy, but I'm not convinced. I think the Red List is really interesting of the Heritage Crafts Association, and so, yeah, it feels healthy. And, we've got a wayzgoose which is a – 'wayzgoose' is another new word for you there.
MARK: A wayzgoose?
NICK: Wayzgoose, which is a kind of medieval word for gathering of printers, like a kind of printers' party.
MARK: Oh, my goodness me. I feel like Christmas has come early!
NICK: Yeah. To spell it for you, so it's W-A-Y-Z and then "goose".
MARK: A gathering of printers, a wayzgoose. That's wonderful.
NICK: That's a good crossword word there, or Scrabble.
MARK: Oh, gosh. Yes. Watch people's faces when you put that down!
NICK: So we have a wayzgoose in December, which is a gathering of printers, like a market, and we're looking forward to that.
MARK: Maybe the moral is it's there if you look for it, and it's there to join in if you want it.
NICK: Yeah. It is. I would encourage anyone to go to a pottery class, go to a workshop, go to learn how to sew, learn how to set type, learn how to throw because I think those things are always brilliant and always thoroughly engrossing and amazing experiences.
MARK: Okay. So, maybe to encourage people to start joining in right away, I think this would be a good time for your Creative Challenge, Nick. If anybody's listening who's new to the show, this is the point where I invite my guest to set you, dear listener, a Creative Challenge. So this is something you can do to stretch yourself creatively, and maybe, as a person, discover something new within seven days, or at least get started on within seven days of listening to this conversation.
Nick, what's your creative challenge?
NICK: We talked about it a bit earlier, and the thing that we thought that maybe would be a nice thing to do is kind of achievable by anyone with a kitchen table, is to just cut a simple lino. Lino, you can buy from, well, any art shop, really, any local art shop that sells little bits of lino, and maybe a little set of tools, might be five or six pounds. Cut a lino. What's interesting about lino is that it's relief printing. So everything we do is relief printing, which is back-to-front. So whatever you cut on a lino, when you print it, it will be the other way around.
MARK: Oh, yes. So don't do all the lettering this way around?
NICK: No. And there have been some amazing lino artists. Paul Peter Piech is one that I'd recommend you look at his work because it was quite political. Believe it or not, he lived in Port Talbot.
MARK: Oh, really? Just down the road from Wales.
NICK: Yeah. Great home of creative people, as Wales is in general.
MARK: Okay. I'll put a link to him in the show notes.
NICK: Paul Peter Piech. He married a Welsh woman and lived in Wales for 30, 40 years, but he would cut lettering, which is why I mentioned. He would cut… and it's quite difficult. Actually, that's a good thing to put into your challenge. Cut a little bit of lettering, because you have to work out how to do it backwards, which is easy if you're dyslexic, because we're very good at that generally.
MARK: Oh, okay.
NICK: So cut a small lino. It doesn't have to be very big. You can get very small soft lino. You can get the stuff that's, I think, about 8 centimeters square, which is a bit smaller than a coaster or beer mat, and cut something. And you can ink it. You would have get some relief ink, bit more cost, sorry about that. Are your listeners…?
MARK: That's okay. We can invest.
NICK: Okay. A little bit of relief ink, and a small roller. Put the ink on… you can print pretty much on anything. You can print on cloth, you can print on paper, card. And then just use the back of a wooden spoon to make the impression. You don't need a fancy 1832 Albion press.
MARK: That's a luxury!
NICK: Yeah.
MARK: Great. That sounds lovely. And if you do take up the challenge and you would like to share the results, maybe you could leave a comment on the website at 21stcenturycreative.fm, you'll find all the show notes for every episode there, or maybe a hashtag on Twitter, #21stcenturycreative, or Facebook, Instagram, wherever.
NICK: A health and safety note. Actually, always cut away from your non-cutting hand. So don't ever cut towards your hand.
MARK: Okay. Very important tip, especially for clumsy people like me.
NICK: Keep the plasters nearby just in case!
MARK: Yes. Absolutely. Okay. Nick, thank you so much. This has been a wonderful journey through the history and landscape of craft and traditional arts.
Where should people go to find you and The Department of Small Works online, and indeed in Bristol?
NICK: We're bang in the middle of Bristol. We're about 10 minutes' walk from Temple Meads Station, and the website, the departmentofsmallworks.co.uk. And The Department of Small Works came about because I once did an exhibition in a public toilet and I thought if I ever had a company, I would call it The Department of Small Works. And so that's what happened. That's how it came about, a little aside.
MARK: Okay. So you've got two… and is there a second, Letterpress?
NICK: The other one is theletterpresscollective.org, which is just specifically letterpress, and The Department's a little bit wider because it includes the books about the bike journeys and things.
MARK: Great. Okay. So I do encourage you to visit. I'll put the links in the show notes as usual. There's some really amazing-looking workshops that I'm going to participate in soon, and there's also some really gorgeous things in the shop. So do go and check that out. There's some really quite unusual examples of the printers art. Once again, Nick, thank you so much for your time.
NICK: Thank you, Mark. It was fun. Thank you.
About The 21st Century Creative podcast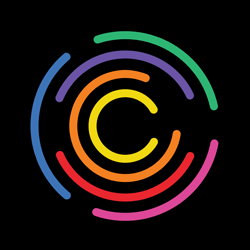 Each episode of The 21st Century Creative podcast features an interview with an outstanding creator in the arts or creative industries.
At the end of the interview, I ask my guest to set you a Creative Challenge that will help you put the ideas from the interview in to practice in your own work.
And in the first part of the show, I share insights and practical guidance based on my 21+ years experience of coaching creatives like you.
If you'd like my help applying the ideas from the show to your own situation you are welcome to join us in the 21st Century Member's Group.
This will give you access to Goal-setting, Accountability and Q&A videos, as well as other exclusive insights and glimpses behind the scenes of the show. Due to the pandemic, membership is currently on a pay-what-you-want basis.
Your membership fee will also support the podcast and help to make it sustainable.
Make sure you receive every episode of The 21st Century Creative by subscribing to the show in iTunes.