Podcast: Play in new window | Download
Subscribe: Apple Podcasts | RSS
Today is the launch of my podcast The 21st Century Creative. It's designed to help you thrive as a creative professional amid the demands, distractions and opportunities of the brave new world of the 21st century.
We're living at a time of unprecedented opportunity for enterprising, outward-looking creators. And you've probably noticed we don't have our challenges to seek either – creatively, personally, professionally, politically and environmentally.
So I thought it was time for a show that addresses these issues, from your perspective as a creative professional. I'll be taking the lead and sharing my thoughts on them in a series of short talks in the first part of each episode. In today's episode I introduce the show, explain what it's all about and how it will work (the format is a little different to most podcasts).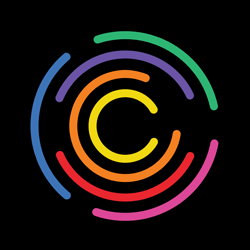 And I have a stellar line-up of guests who have given me in-depth, insightful and inspiring interviews – including writers, designers, entrepreneurs, and experts in leadership, productivity, and personal development.
I'm producing the show in seasons of 10 episodes – today is Episode 1 of Season 1 of The 21st Century Creative.
I'd like to say a special thank you to two amazing creatives who have been a huge help in producing the show:
Irene Hoffman, who designs all my books, has created a beautiful and distinctive visual identity for the show.
And Javier Weyler, musician, composer and producer, has composed original music and soundscapes that give the show a unique atmosphere. He and his team are also responsible for producing the show, and making my job a whole lot easier.
Scott Belsky – author, entrepreneur, investor and connector
I'm delighted that my first guest is Scott Belsky, author of Making Ideas Happen, and founder of Behance and 99U, which have been instrumental in providing a focus, platform and opportunities for the creative community in the 21st century.
In today's show Scott discusses the foundation and purpose of Behance and 99U, the importance of community for creatives, and the role we can play as creators in challenging political and economic times.
You can follow Scott's work at ScottBelsky.com, on Twitter @ScottBelsky and on Medium at Positive Slope.
And at the end of his interview, Scott sets you the first of a series of Creative Challenges that will be a regular feature of the show…
Take Scott Belsky's Creative Challenge (and you could win his book)
Every week, at the end of the show, I ask my guest to set you a Creative Challenge – something practical you can do that will help you put the ideas from the show into action.
Here's how you can take part – and maybe win yourself a copy of Scott's book Making Ideas Happen:
1. Listen to the interview part of the show, either in the player above, or on iTunes or your favourite podcast platform.
2. In Scott's words, this week's challenge is: "Think of one way you commit to pushing yourself into an uncomfortable place this year."
So that could be a trip you take to a new and challenging place, or something you do, such as learning a new skill or creating something you've never attempted before, or interacting with people from a very different culture or background to you. Make it something that will make you uncomfortable AND stretch you in a meaningful direction.
3. Once you've completed the challenge, leave a comment below this post telling us what commitment you're going to make for the year ahead.
You have until midnight United States Pacific time on Friday 2nd June 2017 to complete the challenge and leave your comment.
4. Once the challenge has finished, I will pick 3 winners at random from the comments, who will receive the prize Scott has kindly donated of his book Making Ideas Happen. I want to stress I'll pick the winners at random, I won't be judging the comments as the challenge is not a competition.
5. Over the weekend I will send a bonus recording with my feedback on your comments and what we can all learn from the challenge. I'll be looking through the comments for common patterns, whether that's ways a lot of you get stuck, or great solutions you're finding to the challenge. I'll also be sharing reflections and advice from my own experience as a writer and a coach.
6. Important – the feedback recording will NOT be released on iTunes or anywhere else the show is syndicated. It will only be available via the 21st Century Creative mailing list – click here to join the list (and get a free Creative Career course).
---
One last thing…
It would be a huge help to me if you would take a moment to subscribe to The 21st Century Creative in iTunes – that's because the more people who subscribe, the more visible the show will be in the iTunes store, and the more creators I can help with it.
This is particularly important in the first few weeks of a podcast – so if you enjoy the show, and you'd like to support it, taking a moment to click here and subscribe in iTunes will give the podcast the best chance of success.
Thank you, enjoy the show, and stay tuned for Episode 2 at the beginning of June!
Mark McGuinness is a poet, a coach for creative professionals, and the host of The 21st Century Creative Podcast.