Podcast: Play in new window | Download
Subscribe: Apple Podcasts | RSS
This week's guest on The 21st Century Creative is Erik Bork – a screenwriter, producer, script consultant and coach who has won two Emmy and two Golden Globe awards for his work on the HBO series Band of Brothers and From the Earth to the Moon.
For each series he wrote multiple episodes and was on the creative producing team, alongside executive producer Tom Hanks and for Band of Brothers, also with Steven Spielberg.
He has sold original screenplays and written TV pilots for NBC and Fox, and written screenplays on assignment for Universal Pictures, HBO, TNT and Playtone.
Erik also teaches for the UCLA Extension Writers' Program from the University of California, Los Angeles, and National University's MFA in Professional Screenwriting, and he has been named one of the top 10 most influential screenwriting bloggers' for his blog at FlyingWrestler.com
The good news for writers is that Erik recently published a book where he shares what he has learned about what separates a successful story from the countless millions that never get past the slush pile.
The book is called The Idea: the Seven Elements of a Viable Story for Screen, Stage or Fiction, and I invited Erik onto the show after several of my coaching clients told me how helpful they were finding it in developing their latest screenplays for movies or TV series.
The Idea is based on a simple and bold premise: that the actual screenplay or novel draft or play script a writer produces is only a small part of what will make it saleable or successful. Because if the writer doesn't start with a rock-solid idea for a story, then he or she is building a house on sand.
So Erik recommends spending a lot of time and brainpower up front, refining the basic concept of your story, before you plunge in to write the first draft.
It's a difficult and uncomfortable process, but The Idea makes the task much easier by laying out seven essential elements of a great story, and showing you how to make sure your story works on the multiple layers that are required to really connect with a large audience.
The Idea is a short book but it's one that changed the way I look at TV and movie projects, and is fast becoming one of the books I buy most often for clients. Plus Band of Brothers is one of my all-time favourite TV dramas, so I'm thrilled that Erik accepted my invitation to come onto the podcast and share his insights with you.
In this conversation you'll hear how Erik managed to break into the fiercely competitive Hollywood screenwriting industry, becoming a co-writer and producer with Tom Hanks. He also talks about the process of developing his own writing skills to be able to perform at that level when the opportunity came along.
And throughout, Erik shares great practical advice to help you make your own stories more powerful and engaging, and ultimately more successful.
If you're a screenwriter, novelist, playwright or any other kind of professional storyteller, this interview is essential listening.
Even if you're not in that category, you're probably aware of the importance of storytelling to engage audiences and further your career as a creative professional, so you'll likely find it useful as well as entertaining.
As you'd expect, Erik is a great storyteller himself, so this is a really enjoyable listen and an inspiring example of what it takes to succeed in one of the most competitive and compelling of the creative industries.
The Idea is available from Amazon, and you can read Erik's blog and learn about his coaching and consulting services at his website FlyingWrestler.com.
The portrait photograph of Erik Bork is by Lisa Gerber
Erik Bork interview transcript
MARK: Erik, when you started out as a writer, what drew you to the idea of writing for the screen?
ERIK: I wasn't sure I wanted to write for the screen necessarily in the beginning, but I think the one movie that I saw that really sparked something in me was this movie The World According to Garp when I was actually in high school, when I saw that movie in the theater. And of course, it's a movie, if you know it, about a writer, a fiction writer. Something about that movie really spoke to me and made me feel like, 'I want to write something like this. I want to be a writer.'
But it took a while for me to fully embrace it, till I was definitely going to be a screenwriter. I went to college, initially studying interdisciplinary, liberal arts. And then I flirted with being a music major and an English major. But there was a really great film professor at the college that I was going to and I took his introductory class. And it really hooked me. So I knew I wanted to write. And eventually, I realized I really want to write stories.
And I think screenwriting was because it's a collaborative art form. Of course, the reality as a screenwriter is you end up working alone a lot, especially if you're a film writer versus TV. Even in TV, you're coming up with ideas for series and pilots, you're just on your own in your little room. But eventually, if your stuff is getting made, it's this really exciting collaborative art form. And that's what appealed to me in addition to just the idea of 'I want to creatively express and tell stories that move and entertain people like some of my own favorites.'
MARK: And, that little phrase you used is quite significant. You said, 'If your stuff is getting made.' Because it's a very competitive industry, isn't it? How did you get your break?
ERIK: I grew up in Ohio in the Midwest, far from the creative industry, film industry, and eventually I realized after I graduated film school with a bachelor's degree in Motion Picture Production, one of the most useful degrees one can have! [Laughter] I decided I really want to be a screenwriter, maybe eventually a writer/director but a writer and do it in a mainstream business. I flirted with the idea of, 'Do I stay in Ohio and make independent films?' Which a lot of the people, from my program do. But I ultimately decided, no, I'm going to move to Hollywood and I'm going to work as an assistant in the industry, a secretarial assistant.
And so I researched that a little bit and I found out that you can start as a temp, where you just fill in for somebody, who's away sick for a day or on maternity leave, or whatever. And so when I got to LA I registered with these temp agencies and with some of the studios that had their own in-house temp pools through their human resources department. And I quickly started getting assigned to these temp assignments at 20th Century Fox Studios. And, eventually, long story short, that led to me working for Tom Hanks' production company as a temp. After I'd been doing it for a couple of years, I'd worked on a series during those two years. It was still part of being a temp but it was a writer's assistant job for the show Picket Fences, the David E. Kelly drama, which felt like a huge break when I got that. But then after that season ended, I was back in the temp pool at Fox and eventually got assigned to Tom's production company.
Tom had just moved his company on to the Fox lot, having been at the Disney Studios prior to that. And it was really just him and his longtime personal assistant. And I was just the temp who was the guy that knew Fox and helped them get their office set up. And then they just kept renewing me as an ongoing temp and eventually that turned into a permanent kind of second assistant to Tom Hanks basically, position and that was when he was winning his back-to-back Oscars for Philadelphia and Forrest Gump. It was a really cool time to be working for him as he became kind of the biggest movie star in the world. And actually, it was my job to take the Oscar statuette to the Academy building the next day and get his nameplate put on.
So in my beat-up Toyota Celica I had Tom Hanks' Oscar on the passenger seat! It's kind of crazy. So a very memorable part of that job. I was working for somebody who was really at the highest level in the business, but I was still an assistant and I was writing on the side. I was always writing on the side, I'd always carve out an hour a day or something, whether it was early in the morning or at night, or sometimes in my day job, that job, I would have free time during the day because he went off to shoot Forrest Gump for five months and I was the only one in the office. And there wasn't really that much to do. So I was writing at work some days.
Eventually I segued from writing original screenplays that no one was interested in that would take me maybe a year to write one, to writing sitcom, half-hour spec scripts of existing shows, which in those days that was the best way to break into TV writing. You wrote existing shows, a sample episode to show you could do it. Nowadays, it's more about writing original pilots. Although there is still some room for writing those spec episodes. And I took a class at UCLA Extension, their writers' program, in sitcom writing. I just thought, 'Hey, it'd be fun to try my hand at this,' instead of these features that took forever. It seemed like an easier thing to write a half hour spec episode of a show that someone else had already created. A lot of the difficult part of it had already been done.
So I wrote a Frasier spec script, it was my first one that I started in that class. And I ended up showing it to a friend of mine who had worked with me on Picket Fences as a fellow assistant-level employee who had recently signed with an agent as a writer, a junior beginning agent, which I had known. And she liked the script, was willing to show it to the agent. The agent liked it, wanted to see what else I had that was original. So I showed her my latest screenplay that no one had been interested in and she liked it enough to want to sign me. So I was working for Tom as my day job. But she signed me and immediately gave me a bunch of notes on the script she'd signed me on, the Frasier script for me to rewrite it. So I rewrote it. And eventually, she liked it enough to say, 'Okay, now write your next one.'
And so over the course of maybe a year or so I wrote a Mad About You and a Friends script as well. And she functioned, this agent, kind of like a manager would today, very hands-on, would read the outline, read every draft, give lots of notes. Agents don't typically do that but she was a very new agent at a small agency and didn't have a lot going on, really. So that was very helpful to me, and eventually, I had these three scripts and she was sending them out. And not a whole lot was happening. But I was starting to feel like I'm moving in the direction of, I could eventually get a staff writer entry-level job working on some sitcom. It'll probably be some brand new show that I haven't heard of. I might not like it very much, it may get canceled in its first few episodes, as they often do. But that's kind of my plan of what I hope will happen.
But life had other plans, in the sense that Tom's assistant, learning about all this stuff that I was doing said, 'Oh, maybe Tom should read one of your sitcom scripts.' I don't know why she offered that but it wasn't something I was going to ask Tom, to help me in my writing aspirations. I knew that wasn't the thing to do in that position. So eventually, he read one or two of those scripts and pronounced me a talented writer and in his own kind of jokey, mocky, funny, warm way, and eventually offered me what became my big unexpected break, which was: what if he promoted me to a new position at his company and if I helped him figure out this mini-series, From the Earth to the Moon, that he had just sold the idea to HBO?
In the wake of Apollo 13 success, Tom wanted to do this mini-series where he dramatized all 12…well, not all 12. But 12 episodes covering all the other Apollo missions and that whole space program. And he had gotten the rights to this book that had just come out. There was a new book about the Apollo program. And he asked me if I would have kind of help outline the series, work with him to figure out the series. He'd sold the idea but we had to do the hard work then creating sort of a Bible that you could then give to writers who might come write scripts on the show. Scripts of the mini-series. And I would also help find those writers. There were a couple other producers attached who were working on finding writers. So I accepted, graciously, that offer!
MARK: You didn't think too long!
ERIK: Yeah. I remember him saying something like, 'And by the way if you don't want to do this, that's totally cool too.' Yeah. 'No, I think I'll stay in my current job or just leave.' So that was my initial big break.
And then we started working on that and eventually created this long outline and started finding writers and eventually one of these other producers suggested maybe I should write one of the scripts. So, again, I wasn't going to suggest it myself but if someone else was going to say it, great! So I ended up then choosing one of the scripts to write myself. And it took a long time for that script to become one that people thought was any good. But once it did, I was then asked to rewrite some of the other scripts that maybe had issues.
And, I was kind of then Tom's inside person who had been with him from the beginning and really knew his taste, whereas these other writers were hired in freelance who might not have that advantage. So eventually, I was writing, rewriting other episodes doing, last-minute writing before shooting on something that I didn't get writing credit on. Others, I got shared credit on. The one that I initiated, I got sole credit. And I ended up playing a role as a producer on it with the title co-producer, ultimately that I really just got to be there in the room, in the room where it happens, so to speak, for every single thing that happened. It was casting, hiring directors, on the set, in the editing room, etc. And then by the end, when it won the Emmy and all the other big awards that year for best mini-series, I got to share in that because I was one of like 10 people with a producer credit.
MARK: Well, that's quite the story. And you can look it out on the outside and say, 'Wow, that's the dream gig.' But to get the dream gig, you really did your homework. You were working on your own writing, you worked out where you needed to be, where the action was, and you weren't too proud to go in on the ground floor and make yourself helpful and be on hand when somebody asked the question, 'What do you have?'
ERIK: Yeah. I wasn't too proud because I knew I was nothing. I had nothing. I was a kid from Ohio. I was lucky to have a secretarial job at 20th Century Fox of all places. It was like a dream come true. So each step along the way, it wasn't so much humbling myself as, as it was, here's the next step forward that I could take.
MARK: But I do want to highlight it, because sometimes I talk to writers, and they think, 'Well, I've written all this stuff, why am I not getting anywhere?' And they're not putting themselves out there. They're not being in the arena where the opportunities happen. I love the fact that you approached it on both fronts.
ERIK: Yeah, it really does help. I mean, people ask, 'Do you have to live in LA to be a screenwriter?' And the answer is not technically, especially if you're writing features as opposed to TV, but it helps. And it especially helps if you can have a day job in the industry, which, most people do that when they're still in their twenties, fresh out of college like I was. It's kind of hard to make a midlife change and go do that. But, a lot of people that end up breaking through as writers did have that kind of job, especially in TV, a lot of people become writer's assistants on a show and eventually get a chance to write an episode of that show. It's like the most natural segue. There's no other way that where you're already on the inside, kind of on the brink of it, than that.
MARK: Okay, so you worked on From the Earth to the Moon, which was a terrific series and a great success. And then, if anything, you topped it with Band of Brothers, which really is one of the landmark TV dramas and it was a huge success. It obviously had Hanks involved. I was looking at your co-producer credits include Steven Spielberg as well! I mean, what's it like to work on one of these big productions where there's an awful lot at stake? And everyone knows this could and should be a big success. What kind of pressure do you experience that? Or what kind of atmosphere is there day-to-day?
ERIK: I honestly didn't ever experience the pressure of, 'This has to be a big success.' I mean, there was pressure of like, 'What's my role in this?' And if I'm writing a script, I want the script to be good. But the overall pressure of the mini-series being a success, I mean, I was fortunate, I guess, to just be able to work on making it as good as it can be and not feeling like, I am the one who's signing my name to this and is going to be judged or, it's all on my shoulders. Because when Tom Hanks and Steven Spielberg are the executive producers, it's really their project and you're working for them, you're helping them do it.
And, they're such mammoth names that HBO very much trusts them and leaves them alone and lets them do what they want to do. So I'm really working for them as opposed working for HBO or feeling like, I'm having to make this on my own. I'm part of a really big team. But so I wouldn't say it really kind of had that pressure cooker feel necessarily. I suppose at times it did.
But we had months and months and months to be writing before we started shooting, not to say there wasn't a lot of rewriting and stuff happening while we were shooting because there was, but it wasn't like when you're on a network series where you're having to churn out episode after episode and you're writing and shooting and editing all at once, and the ratings are coming in and you could get canceled at any moment. That actually is more of a pressure cooker in a way. With HBO it's like, you're not going on the air until everything is complete and it's all done.
And once you go on the air ratings aren't really the main concern. It's reviews and awards and both mini-series did really well in those two aspects. So that was cool. And it was kind of a reuniting of some of the same key people that have worked on From the Earth to the Moon in terms of producers, directors, and writers as well as a bunch of new people.
And Steven Spielberg being the main new person, Tom and he had done Saving Private Ryan and Tom had now done this one mini-series and I guess they got to talking about, 'Let's do a another HBO historical mini-series together this time.' And they picked a Stephen Ambrose book, Band of Brothers, to adapt. And then there were a team of us writers. And I, again, got to be a writer/producer. But, we shot it in England. It was really fun to be able to spend many months living in London and shooting there. So it was definitely step up in the sense that, From the Earth to the Moon was shot in Orlando, Florida. Nothing against Orlando, Florida but London was kind of more fun.
MARK: Okay. I guess from this side of the pond, Orlando seems relatively exotic!
ERIK: Perhaps.
MARK: And maybe getting a bit closer to the theme of your book, which is called The Idea: The Seven Elements of a Viable Story for Screen, Stage, or Fiction, what do you think it was about Band of Brothers that made it such a big hit? Obviously, it had a lot of backing behind it, but it really it won all the awards, broke all the records. What was it, do you think, about that particular central concept at the heart of that series?
ERIK: Well, I think the theme, right there in the title it was about brotherhood. And so it wasn't a war project that was just about, let's save Private Ryan and bring him home, or, let's, defeat Hitler on D-Day. In my mind, there are two kinds of war movies. There's the mission-oriented movie like Saving Private Ryan and then there's the kind of, hell of being in war, sort of movie like a Platoon or something, right? You're either rooting for the mission or you're focused on war is hell and dehumanizing and this individual who's stuck in this war situation, we feel for and relate to. So Band of Brothers did both and it did it with this focus on here's these group of guys that you're supposed to care about and care about their relationship with each other.
And we're tracking them through the entire experience of the war, which I don't know that anyone had quite done that before. So there were missions each episode, some of them triumphant, some of them not. And the missions were exciting to watch. But it was also getting invested in this group of people and their bond with each other, knowing that over time, some of them are going to die or be horribly wounded and are going to leave and new ones are going to come.
And so I think it's that combined with HBO spent a whole lot of money to make it look and feel really authentic. And the people who pulled that off, production designers, cinematographers, etc., did a really amazing job with making the audience feel like they're experiencing war.
And I think both of those things, Saving Private Ryan was a direct, inspiration and model for because it was also trying to be about a group of guys you cared about who had a mission. It also depicted war, World War II, in a new way that people felt was incredibly authentic and placed you there in a way that nothing else had done before. And so the lessons from that, Steven Spielberg used directly, put those into the mini-series in terms of him kind of coaching the directors and all of us and so we definitely were on the shoulders of that movie, I think.
MARK: Okay, let's start to think about your book, The Idea, because there's a load of books written about the whole process of screenwriting. But I think you've done something really new here, which is, before you get too far into the nuts and bolts of the script and the story arc and the character development and plot and so on, what is the basic concept at the heart of your story? How did you get the idea for The Idea?
ERIK: I've been coaching writers for the last 10 years on their stories and screenplays and series ideas and teaching screenwriting a bit, as well as continuing on my own projects and experiencing all the hills and valleys of a screenwriting career. And what I've realized over time is that the biggest mistake writers make and I very much include myself, is that we tend to want to jump into the writing process too quickly before we have an idea that's really, truly, 'viable'. And we don't realize, of course, that it's not truly viable because we probably don't get feedback on the idea the way we would on the finished script.
But I think that tends to be a mistake because when I read a client script, because usually people come to me with a finished script and just want me to give feedback on it, as opposed to an idea. And they want me to help them as they develop it, although I do that more these days. But historically, it's been, 'Here's my finished script, what do you think?' And I would say that 90% of the notes I have, the notes that are the most critical, the most important, the most needing to be dealt with, are notes on the basic concept for the story. On those first decisions that they made, and almost forgot about and took for granted as they then spent months, or even years working on structure and outlining and writing script drafts.
Now, of course, there's a level of professional execution in terms of scene writing and structuring that has to be there. And most of these writers don't have that, either, because it's definitely a long road to get to the point where you can write at that level. But I would say what I've noticed is that most screen writing books and classes and most writers are focusing on story structure and scene writing and not so much, is the idea worth writing? What is the basic idea?
But it's really an idea business and I learned on the business side even when I was developing TV ideas as my only thing, I was pitching ideas to my agents and hoping they would like one, and then I would go pitch it out into the world and hope to sell it. And sometimes sell, and sometimes not, and write the pilot. And all that whole TV development world, I really learned that the fundamental idea that you could pitch in a two or three sentences even in TV, matters hugely to the project's chance of success. And it's really not easy to come up with an idea that ticks off all the boxes that would make someone like my agents at CAA, or a producer, or a network executive say, 'That's something we want to do. That's a potential hit show.'
And sometimes it's an idea that's not that different from things that have come before. And it just has like one key fresh element or twist to it. Or sometimes it's something that feels just like strikingly original. But it's definitely, the whole idea of a logline, it's not just, 'Oh, I need to be able to give the two or three sentence version of my project so that people have something to refer to it as.' It's actually that two-to-three-sentence version will reveal if it's a viable idea to begin with or not.
So working on lots of different ideas that can be expressed pretty briefly like that. And understanding what those ideas need to have to be sellable is something that I've become rather obsessed with both in my own work and in working with other writers. So I didn't see other books out there that did this. And I felt like it was the one thing I was obsessed with, which is, let's slow down and make sure the idea works before we start structuring it and writing it.
So the whole book, and it's inspired by blog posts I had done over the years where I would touch on some of these things, is really about, okay, if we take that philosophy and that approach, the book's not focusing on story structure or scene writing really hardly at all, what are the elements of a viable idea? How do you figure out if you have them? And how do you incorporate all of them?
So that's what the book became, this acronym for what those seven elements are using the word PROBLEM as the acronym, because every story's about a problem or every series is really about a problem that feels like it can never be solved until maybe the very end.
MARK: And again, I really want to dig into the elements of the problem first, but just to back up slightly, you've got this really provocative rule in the book, which I love called the 60/30/10 rule. Can you explain what that is and why it matters?
ERIK: Yeah, that's in terms of the percentages. They add up to 100%. So in terms of the three things, the three elements of a project or the three levels of writing, there's the basic idea, then there's the story structure, and then there's ultimately the scene writing, the words on the page that we all see.
In terms of how important they are, my rough guesstimate is that 60% of what makes something ultimately 'sellable' enough, or perceived as good by the greater world is in the basic underlying idea that you could express in a page, or less, or even a logline, 30% is in the structural choices, and 10% is in the actual scene writing.
Now, again, those structural choices and the scene writing, if they're not professional level, can totally, screw you. But in terms of the importance, the hard work, the time spent, not necessarily the time spent, but the ultimate value to the project, it's like getting the idea right matters more than half and everything else is, less than half.
MARK: I love what you said just now, it's important to slow down at the beginning because I think so many of us, whatever we're writing, we're so eager to get words on paper, and feel we're being productive, and feel we're getting somewhere, and we're getting our daily word count, a lot of writers use. But what you're saying is really at the beginning, maybe, that fewer words is better and more thinking is better. But that I guess that feels uncomfortable?
ERIK: Well I think it does because yeah, we're all that way and I'm still that way. I struggle with doing this myself on my own projects because you do want to get to the writing. And often the writing, especially, when you're writing actual scenes is more fun and playful than the idea generation process, which feels very amorphous and very like, oh, like, you're just moving these building blocks around and it can be hard to make that feel fun and creative. The one caveat, I will say, because I'm imagining some of your listeners now may be balking at some of this, is this book is really aimed at commercial fiction or screenwriting.
I'm not sure it applies so much to literary fiction or anything that you might see as artistic, experimental, more niche audience. This is more if you're trying to sell your work, reach a large audience, make a living at it kind of thing. And I'm not saying that's the better approach, by the way, for a creative person either. I'm just saying that that's what I'm trying to do and the people that come to me are mostly trying to do that. And my dealings with the industry, the mainstream industry, and even I think to some extent independent films for them to break out and be successes, these kind of principles apply to that.
MARK: When you say viable, you mean in terms of mainstream mass appeal?
ERIK: Yes. And mass appeal doesn't necessarily mean it's an Avengers movie, but it just means it could reach millions of people successfully. Because mainstream could be a movie that costs $2 million to make, and then makes $10 or $20 million. That's still probably to make $10 or $20 million at the Box Office, probably, there's some exceptions out there, but even those kind of movies, I think these kind of principles apply to those.
With fiction, if you're, one of the greats whose prose has a use of language, and explores thought and character in a way that's just revelatory and brilliant, this kind of stuff may not matter as much because you're not necessarily trying to write a 'good story,' in the same way. I suppose, like, if you're writing the corrections, or something. I mean, there's still story there but it's maybe not as focused on these principles. But if you're writing, young adult fiction or you're trying to write the next, the next Twilight, or crime fiction, or anything that's going to be a best seller, for the most part, I think, these principles apply to fiction as well.
MARK: Yeah. And I think even if you are writing something that's fairly niche or art house or literary, or however you like to describe it, I don't think it does too much harm to know the elements that would make it more successful or popular if you wanted it to be. I think we can all learn from looking at, well, what are the kinds of things that are likely to grab people's attention, and you don't necessarily have to go with everything.
ERIK: Well, I'm certainly not going to disagree with you on that point! And I will also say for me it's grabbing attention and it's I think the most important part for me is emotional investment. To me, and again, I come from screenwriting, and it's all about that. Getting the audience emotionally invested in what the character or characters are going through, what their difficulty is, what they're trying to achieve, that's really to me what the screenwriter's job is. And emotional investment includes entertaining them and causing them to get to an emotional state that they want to be in.
So that's one side of it. But if they just find it interesting on an intellectual level, it generally doesn't work. Not that that's what you were saying, but it just made me think of this point. To me, it's all about why should I care? When I read a script, or watch a movie or a series, why should I care? Why do I want to keep watching or reading this? And I think that's the main thing writers struggle with is, how do you get millions of strangers to care about your character and the situation they're in and your story and, believe in it and feel like it's happening to them and that they're part of it?
The successful ones find a way to do that. And it's not as easy to do that as it might look. And a lot of what I've explored and racked my own brain with as a writer is, well, how do you make them care? What are the reasons why I care here and I don't care here? How do I codify that as principles? And that's what the book tries to do.
MARK: So maybe this is a good point for us to look at these seven elements of the problem structure. Could you just run through these quickly for us?
ERIK: Yeah, so the acronym is PROBLEM. My concept here is that your idea for a story or for a series, or a book, or movie, ideally you would do well in these seven areas, that your story idea that you could pitch to somebody, even in a logline, a few sentences, the quick pitch would clearly reveal itself to be… Well, there's a problem at the center of the story, right? Every story, including a series, there's a problematic situation at its heart. So that problem needs to be these seven things.
First, it needs to be Punishing, that's the P, which means the characters, the main character typically, or characters that you're following are kind of beaten up and kind of in hell, under siege, that it presses them to their limits. It's incredibly difficult to solve whatever it is, and it usually gets more difficult and more complicated as the story plays on.
The R is for Relatable, which means the audience needs to emotionally identify with your main character, or characters in a very strong way, feeling like they almost become them and are experiencing the story events themselves. And traditionally, that might mean that the characters are likable in some way. And/or they're facing problems that make us care about them even if they're not necessarily inherently likable. But the problems grab us so much that we're like, 'How are they going to solve these problems. I hope they can solve these problems.'
The O is for Original, meaning that it has to be fresh and unique to you in some way, or unique to the world of story. But you don't have to completely reinvent the wheel either. Sometimes you can go too far, trying to be original and not observe these other six elements enough. So original means it's a fresh twist on something familiar on a familiar genre or type of story tends to be a better way to go than to say, 'I have to come up with something that's completely brand new in every possible way.' Which is kind of impossible to do, especially while still being punishing, relatable, and all these other things.
The B word is Believable. And this might seem obvious, but so many scripts and episodes of TV I could watch tonight fall apart if I don't believe it all as real. You may have some fantastical premise at the heart of your story that you have to get the audience to buy into. And usually, you should do that at the very beginning and make it really clear what that is. And then from that point on, you want to see human beings behaving in ways that feel believable, that feel real given the situation.
And what sets writers really apart, where you have people in the industry saying, 'Wow, they have such a unique voice, such a great voice.' Some of that's about originality, but I think a lot of that is when a writer is capable of writing something, characters, a setting, a situation, a world, in a way that feels so authentic and so real, that you really feel like you're living in that world. And that you feel like this writer must be from that world. That level of authenticity, or 'realness' or 'believability' is really golden and not easy to achieve, especially while you're trying to do all these other things which might seem like they go against that sort of realness factor, because you're also trying to be, entertaining and punishing, and original and all that.
So the L word in problem is Life-altering, which is about stakes, meaning it's got to be really, really important for the story problems to be solved. The audience has to care, because it feels like, for life to be livable, these things have to be solved. It's unacceptable if they're not solved. They force the characters to focus on the problem right now and everything else goes out the window. It's so important that it gets solved on a primal level as the Save the Cat! books talk about. You want it to feel primal. Especially, I'm thinking about, screenplays now. You want it to feel like for all to be right with the world, this problem must be solved.
So it can't be medium to low stakes. It can't just be, well, this character is going to lose their job. Well, they could find another job. There's certain kinds of things that, there's a list of stakes in that chapter that are acceptable, that are big enough. Life and death, obviously, being the biggest. But, stories have worked with non-life and death stakes, many times as well. But still, it has to feel like it's almost like life is at stake for it to feel big enough, even if it's not literally life at stake.
And there's a lot of ideas fall down, because what are the stakes? Does this really feel important enough? Does this really feel big enough to make the audience go, 'Oh my God. I care so much.'
The E is Entertaining, which means let's not forget that it's the entertainment business. If you're in the film and TV world then you're really being paid to entertain people. They're picking up your book or watching your movie or series, usually, because they are promised a certain type of entertainment experience. They're going to be whisked away into a romance, they're going to be laughing their asses off in a comedy, they're going to be super excited by the action spectacle, whatever.
There's a list of types of entertainment that is it in that chapter as well. You're trying to make them experience a set of emotions that they're coming to your product to experience. Remember, they're going to watch your thing or read your thing knowing what genre it is usually. And deciding I want to watch this romantic comedy, I want to watch this psychological thriller, I want to read this crime procedural or whatever it is.
So all of those different types of stories or genres have built-in entertainment elements to them. They have methods in which they kind of grab people emotionally and keep them emotionally invested and bring them to emotional states as they're consuming the material that they want to be in, fascinated, amused, whatever.
The last one is M, is Meaningful which has to do with theme and what your story is really about beneath the surface plot. What makes it stick to your ribs, so to speak? What makes it relevant and resonant to people's lives in general? Yes, it's about a specific situation for specific characters but it's exploring larger issues, situations, elements of the human experience that hopefully, a large number of people can feel like it's impactful and memorable. And it kind of like shifts them in some way, or it sticks with them. And feels like it adds something to their life, explores something that's meaningful to them. It's not just a throwaway entertainment experience.
Although if you're entertaining enough like, Transformers or something you may not need to be so meaningful. You might still make a lot of money at the box office, so to speak. But when you're a writer trying to break in, being able to write something that feels truly meaningful is often that extra thing on top of these others that makes you really get noticed.
MARK: The bar is quite high, isn't it, Erik?
ERIK: I know! It seems overwhelming that you think that it's hard to do all that. It is. It's hard. I struggle with it myself every day as a writer. And, not that I'm like using my own book and poring over all these things, because I've internalized it, but it's not easy to achieve all that.
And that's, I think, why not many people who want to do this on a percentage basis actually break through and do it successfully. And even those who do, they might have one or two or three successful projects and then a whole bunch of ones that aren't. And I would argue that the ones that aren't usually have fallen down in one or more of these categories on an idea level even though they, maybe, didn't realize it. But when I look at it, in retrospect, I'd say, 'Well, this just wasn't that entertaining,' Or 'This just wasn't that believable. And that's why it didn't work.'
MARK: So would you say if any one of these is missing then you're going to have serious problems?
ERIK: Yeah. I hate to be too absolutist and rigid about it. But I do think if any one of them is seriously missing, because these are fundamental elemental things, if you're completely not entertaining you're going to have a very small audience. Although if you do all these other things well like, Manchester by the Sea, or something, maybe that's not entertaining. But it was so good in all the other ways that it at least won an Oscar or two, and was a critical favorite. And maybe it broke even, made some money at the box office because it won Oscars and stuff. So I think it's possible sometimes to have one of these be less central if all the others are really, working like gangbusters.
MARK: But ideally, if you can get the full set. One thing I've discovered with clients since I discovered the book, I've been sending it to them and saying, 'Okay, we're going to go through the book. And we're going to do a kind of a checklist for it.' Because at the end of every chapter you've got a terrific checklist for how you know that it's believable enough, or original, or punishing enough. And we go through the concept for the script, or the novel, or whatever it is they're working on.
And what we usually discover is that it's not that the whole thing falls down, fortunately. But that they discovered that they're really good at say, three or four of these elements but there's another two or three that they're not so good and they've overlooked. In the pursuit of making the character, I don't know, original and believable, it's not that life-altering, or it's not that entertaining. And it's really opened up some great conversations about how you can just take each of these elements up to 11, so to speak, in Spinal Tap language.
ERIK: I love that. That's so great to hear. It warms my heart. And it's nice to hear that when you're working with people. And I have my own clients, same thing. That it's like, 'No, a lot of this works but here's a couple areas that we could pay attention to, to elevate it.'
MARK: Yeah. I'm always looking for books for clients, but this is one of the books that I get the most enthusiastic, 'Oh, this gives me somewhere I can go with this.' I've not had anybody say, 'Oh, gosh, that really crushed me. I realized it wasn't any good.' It was like, 'Oh, no, here's where I'm falling short. And here's where I could go next to fix that.'
ERIK: Well, I love that because that was probably my biggest worry with a book was that it would feel soul-crushing. And as a writer, I know what it's like to feel soul crushed on an almost daily basis because it is a tall order. And I made the last chapter be about, what do you do with this and some ideas about how to work with the idea and the sort of problem acronym that I hoped would help to give people a sense of, it's not all so hopeless and impossible. While at the same time you recognize it is a high bar. And that's why it's hard to succeed at this.
MARK: Great. So this is a book that for me it's just transformed the way I look at films and TV. I'm watching stuff week in week out and it's showing me new ways of looking at it. And, I think, if you're in the business of writing stories to entertain, and hopefully to make money and to get stuff sold, this is a book… it's fairly short, you could read it over a weekend. But it really will make such a difference to the way you look at each project going forward. It gets my wholehearted recommendation. And it's got one of the highest 'underlining density,' of books that I've read in the last 12 months or so.
So okay. Let's maybe finish up with your Challenge to the listener, Erik. This is the point of the show where I like to ask my guests to set the listener a challenge to put some of the ideas into practice this week, to do it or to get started in the next seven days. What challenge do you have, Erik?
ERIK: Well, here's what I would suggest, I know that your listeners are a wide range of creative people, they're not all screenwriters, they're not all writers necessarily. Although, hopefully, these principles are interesting even to those who aren't exactly.
What I would say is, on this whole theme of you don't have to completely reinvent the wheel when you're coming up with an idea for something, what I want to ask everyone is to consider this, take five projects you really love in whatever medium is that you're working. And this is about coming up with ideas, sort of a brainstorming tool for ideas of things you might write, five different projects in that medium that you love.
With each one of them, come up with your own idea for something unique and new that you might consider pursuing, that only changes one key element of that thing. In other words, you're taking something and you're copying it but you're changing one key element. And this may seem like it would lead to something really unoriginal and clearly derivative. But actually, if you were to pursue one of those projects you would find that over time it would end up changing more and more to where by the end no one would ever recognize it as having been this other thing with just one changed element.
I remember reading Paul McCartney once said a way to begin songwriting is to think of a song you like. Like, 'Please, Mr. Postman'. And you come up with some slightly altered thing like, 'I'm sorry, Mr. Milkman.' And then you start pursuing like what that song would be. And by the time you finish the song, those words aren't even in it anymore. But it was like your launching point to something else.
So in the book, I quote this producer, manager, Victoria Wisdom, who I once saw give a talk where she said, 'You know a lot of movies build off other movies,' like the James Bond movies had this kind of super spy. Then you had the super-spy who didn't remember he was a spy, which is The Bourne Identity, then you had two super spies who were married, and that was Mr. and Mrs. Smith. And then you had two super spies who were the kids of married spies which was Spy Kids.
And I thought that was really intriguing. That it was like you take this viable type of story that fits a genre and has been successful and you say, 'What's a way to do it that hasn't been done before? What's one element I could change that would kind of shift everything but isn't me coming up with something totally original with nothing to start from?' Which is hard and intimidating to do.
MARK: I love this, Erik. And it's actually making me think. Quite often this is how I get going with a poem. I'm reading a poem by a poet I really admire and at a certain point, I think well, okay, what would my version of that be? If I had to rewrite that poem or if I had to take that form and put a different subject in, which is usually the way I do it, what could I do with that? And very often that leads me into something I would never have thought of in any other way. But it's much easier than just starting, the terrifying blank sheet of paper.
So this is great, folks. And if you're feeling brave, and you want to share the results of your experiment then do drop by the blog and leave a comment. So if you go to 21stcenturycreative.fm/erik, and that's, Erik, E-R-I-K, then you can leave a comment after the interview, and it'd be really great to hear what you do with that.
Erik, thank you so much for this. This has been a really fascinating journey into story. If people want to continue the journey then obviously they need to go out and get The Idea: The Seven Elements of a Viable Story for Screen, Stage, or Fiction at the usual bookshops. Where else can people go to learn more from you, Erik?
ERIK: Well, first of all, I would say regarding bookshops, try Amazon first. It's not necessarily going to be on shelves in bookstores, although you can order it into any bookstore you want. But Amazon is the primary place to get it in both Kindle eBook and paperback form. And all the different countries Amazon's all carry it, not just in the US store. That's number one.
And the second thing is I have a website which is called FlyingWrestler.com, is the name of my blog, Flying Wrestler. And that's where you'll read, newer blog posts as well as things about the book, and things that inspire the book, and see all of my coaching and consulting services and rates and how to book that. And that's generally where you can contact me. My email address is available there as well. So, FlyingWrestler.com
MARK: That's great, Erik. And also, picking up on what you were saying about finished script versus idea, when is the best time for somebody to come to you? Should they come right at the beginning of the project or when?
ERIK: I think the ideal is to come when you just have ideas. And you want feedback on maybe even multiple ideas. But it can be at any point in the process. And a lot of times when writers come to me midway through the process, what I'm still doing in the beginning is evaluating the idea. And my notes on the idea end up creating some changes in their approach, which means restarting in certain ways.
So the earlier the better, but still I would say a sizable percentage of my clients come with a finished script. And then I'll read the script and give feedback. And then it's like, okay, now what? These are major notes often. And as they go to do the rewrite then we start that kind of idea coaching process with the rewrite, let's figure out the rewrite. We've gotten all these notes, what's the next version of this going to be? Or possibly another project they decide they want to work on next.
So people might feel like they want feedback on more than just a logline, which is understandable. So sometimes it's a synopsis, sometimes it's like a four-page, like, Save the Cat! beat sheet plus some script pages. I have a lot of different ways that I work with people. But, of course, my main premise though is if you can get feedback early on in the process it can save you a lot of time and heartache.
MARK: Great. So if they want to start that conversation with you then FlyingWrestler.com is the place to go?
ERIK: That's correct. Yes.
MARK: Right, okay. And obviously, we'll have all these links in the show notes as usual. So Erik, thank you so much for your generosity and your wisdom. I found it very entertaining apart from anything else, as well as meaningful. So it's been a real pleasure having you on the show.
ERIK: Thank you so much for having me. I enjoyed it as well, Mark.
About The 21st Century Creative podcast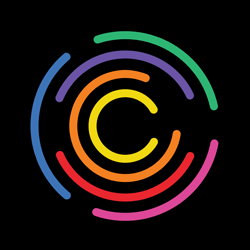 Each episode of The 21st Century Creative podcast features an interview with an outstanding creator in the arts or creative industries.
At the end of the interview, I ask my guest to set you a Creative Challenge that will help you put the ideas from the interview in to practice in your own work.
And in the first part of the show, I share insights and practical guidance based on my 21+ years experience of coaching creatives like you.
Make sure you receive every episode of The 21st Century Creative by subscribing to the show in iTunes.