Podcast: Play in new window | Download
Subscribe: Apple Podcasts | RSS
Welcome to Episode 4 of the CREATIVE DISRUPTION season of The 21st Century Creative, where we are hearing stories of creatives around the world who came up with a creative response to the challenges of the pandemic.
Today we meet Amrita Kumar, the co-founder and CEO of Candid Marketing, an innovative marketing agency in India. Amrita had to confront a brutal situation, when she and her team were forbidden from carrying out their core business activities and she had to decide whether she could hold onto the team she had spent so much time building.
But in the midst of the crisis, she remembered the seeds of an idea that she had been wanting to launch for years, and decided that now was the time to go for it.
Listen to today's interview for an extraordinary story of leadership under pressure, and of the birth of Amrita's innovative new business, Mojo Box.
In the intro to the show, I reflect on passing the milestone recently of 25 years as a coach for creative professionals, what I have learned, and why coaching still feels fresh and exciting, even after all these years.
In the coaching segment, I argue that we should think of productivity in terms of projects, not tasks.
Amrita Kumar
In October 2019 Amrita Kumar was celebrating becoming CEO of Candid Marketing, an innovative experiential marketing agency with offices in Bombay (aka Mumbai) and Delhi, in India.
It was the culmination of 21 years of work on the company she had co-founded with her partner Atul Nath. A moment to savour her success and look to the future. She was full of plans for 2020 and unaware of the impending pandemic, that would threaten the very existence of the business she had worked so hard to establish.
Over the course of 21+ years Amrita and Atul grew Candid into one of India's most awarded Experiential Marketing agencies, named as the No. 1 Brand Activation Agency in the country by The Economic Times, with a team of over 120 staff and a client list including Bacardi, Cadbury, Disney, Coca-Cola, Vodafone, Dyson and Uber.
Candid's strength is meeting consumers face-to-face, getting products into their hands and eliciting honest feedback. And of course, this is precisely the reason why the agency was vulnerable to the pandemic.
Because when Covid struck and India went into strict lockdown, Amrita and her team were forbidden from carrying out their core business activity – going out onto the streets to meet consumers in person.
In this interview Amrita tells me how she worked hard to establish Candid, and then had to rethink everything in the face of pandemic.
As a leader, she had to make some hard, and eventually excruciating choices, particularly around whether and how long she could afford to keep hold of her team.
But in the midst of the turmoil she came up with a creative solution to her problems, by launching an innovative new service that grew into a whole new business: Mojo Box.
Mojo Box is an online platform that helps consumers discover and experience new products before buying. They sign up via the website mojobox.online and for a small convenience fee they are sent Mojo Boxes, containing a range of new products to try.
The value of the products is far greater than the convenience fee, and Amrita's members told her that the arrival of a new box was a moment of fun and discovery in the long lockdown days.
Amrita used Mojo Box to help her big brand clients reach new customers in spite of the restrictions – and in the process, she grew her membership numbers to 270,000 and kept her own business afloat during the pandemic. Now, she's looking to the future with renewed optimism.
Interestingly, Amrita tells me in the interview that Mojo Box grew from the seeds of an idea she had had for years, but it took the pandemic disruption before conditions were right to test it for real.
This interview with Amrita is a great story of courage, leadership and innovation in the face of disaster. And also of the value of leaning into the future, and being ahead of the curve in your industry – because you never know when that innovative and risky-looking idea could turn out to be your safety net.
You can learn more about Candid Marketing at the website Candidmarketing.com and Instagram, and sign up for Mojobox (if you are in India!) at Mojobox.online and also follow Mojobox on Instagram.
Amrita Kumar interview transcript
MARK: Amrita, how did you get started on your creative path?
AMRITA: Actually, this whole journey of experiential marketing, creative experiential marketing and what it basically means is interactive, one on one, creative way of engaging brands with consumers genuinely happened by accident. I did my Master's in Leeds. I actually then took on a job in London for a bit. And then there was a work permit fiasco. And because the company I was working for lost its funding and my work permit was attached to that company so I had to come back to India.
So when I came back to India, I started working for a dotcom. That was the whole dotcom bubble and there was a whole lot of funding going on and I started working for a gifting and E-greeting dotcom which was, I think, funded by the Rupert Murdoch company and all of that jazz. I basically had a very bad time. And I was extremely disillusioned with the whole working environment in India.
I was wondering what to do, should I look at ways to maybe leave Bombay again? And somebody I knew at that time told me to meet Atul, my business partner now, saying that, 'He's doing something different and why don't you meet him?' When I met him, I realized that he was doing something different. So when he started Candid, and he's the one who actually started Candid in 2000, I joined two years after they started. When he started Candid in 2000, it was a very simple thing for him. He basically wanted to engage brands with consumers, but his one line thing was 'anything which is not mass media', as simple as that.
MARK: Oh, really?
AMRITA: Anything which is not mass media. So it could be literally a one on one sampling, standing on the road. So that was literally the one line brief of how we started Candid. I joined him two years later. And that's how Candid happened to me. Over I think, what, it's 2022, so that's 20 years of Candid. And it's been interesting because he and me are very complementary in nature.
Slowly I took over the creative and the client side of the business and he took over the financial and the whole running of the company, and then after I think '19 I took over as the CEO of Candid from him because he was busy starting something else which, unfortunately also stopped due to Covid. But, as I said, I literally stumbled upon Candid because of meeting Atul. And then it was a matter of finding one's legs in the kind of work and then making it your own because 20 years ago, nobody knew experiential marketing in India. We were literally the first in many, many things in India.
MARK: Right. I'm curious about what was the thinking behind 'anything but mass media' because these days that would seem a lot more obvious than it must have done then, right?
AMRITA: Exactly. I think the thinking behind that and I know because I joined the journey too was that the big agencies had advertising covered. You had the Ogilvies and Leo Burnett and also they had advertising covered and we felt, and that's one of the reasons I connected with Candid is because I obviously did my thesis on this also, is that there is this whole need between advertising and the consumer. So, internally we used to say 'air cover and field soldiers'. You need the air cover from advertising but you need the foot soldiers to go in toward enemy territory too.
So, that was the whole thinking that at the end of the day, mass media does not give you this tangible feel of the product and now it's very easy for me to say, 'Oh, it was all about discovery,' but we never even thought about it as product discovery those days. It was just the need of putting the brand, putting the product in a consumer's hand and they're touching and feeling it and say, 'Okay, this looks interesting. I want to try it.'
As I said, we did a lot of firsts. We did these mobile, massive trucks which we would convert them into these floats and we would have live demos and live stations. It's crazy because now when I say these things to even people who work with me, they just look at me and say, 'Oh, okay, either a big deal or, really, maybe she's just lying about it because it sounds way ahead of its time.' But we've done all of it. So it's fun. It's fun. I sometimes just go through old pictures and I wonder like, 'Oh, my God.'
MARK: You really get up close and personal with a consumer?
AMRITA: Yes, yes.
MARK: I want to go back and pick up on something you said about as you grew into the role, you made it more your own, you made Candid your own. Can you talk about that process a bit?
AMRITA: I do believe that the client relationships, the kind of work you do reflects on the kind of person you are creatively. Obviously, since I started slowly spearheading and Atul was obviously a great mentor and he has taught me everything he knows and that's why we work together for 20-plus years, what ended up happening is that the projects were an echo of me creatively.
So whether it is making a giant installation or creating something technologically, it's everything which interests me or my creativity was reflected on the client projects, unlike maybe, I don't know, if Atul was to be the head of creative for Candid, maybe his style of creative and content would be different. And obviously the relationships and the brands also reflect that. The kind of brands I would identify with, or the kind of clients I would be excited to work with at the end of the day are the ones you end up really making relationships with and hence doing good work for. I believe that's true for every agency. At the end of the day, the brands, clients and the work reflects you personally. It's very difficult to come up with something creatively, which is not something you are excited about.
MARK: Absolutely. I think this is so important. The way I always look at it is I want to find a client who inspires me, because I know that brings out the best in me. I always say this isn't a luxury because I know what fires me up to deliver the best that I can do as a service provider.
I think any creative needs to know what is it that brings out the best in you.
AMRITA: You've hit on something, which is very important to the way we do business and I think it drives us every day today also, is around I think seven, eight years ago, we had this disastrous project; there was no creativity in it. It was just execution and we had a nightmare. I remember I was meeting my dad after a year and I was on comms calls at 2:00 in the morning, 3:00 in the morning solving fires, and I told him, we had a chat the next day, and we were like, 'This is not the kind of work we want to do. I think we just need to get off the treadmill.' We felt like we were on this treadmill and because we had expenses, we had a big team, you have to take on projects. Suddenly, the team and the clients were deciding the work we do and not the joy we were feeling. And we literally took a decision to stop doing projects where there's no creativity, there's no content, there's no technology, and it cut down our business.
When we took this decision, we actually created a manifesto, which now sounds a little naive but we created a manifesto for ourselves, which is the kind of work we want to do and we said we are all about discovery. And that's the day we said okay. I think after that, a couple of months, four or five months down, we lost a lot of business because, one, we refused, and second is obviously the clients, when you turn around and say, 'Okay, we'll do this project but we don't do this project of yours,' and they were like, 'No, then don't do any project of ours because we want somebody who does everything.' And we lost a lot of business. I'm blessed that we could take that decision. I think it was like, 'Let's do work we want to do at the end of the day.' It was tough. It's very easy to now say and it all sounds very good but it was tough.
MARK: Right. Yeah. Now you're looking back on the success story. But of course, I always think 'no' is a scary word to say but it can also be a very creative word because when you close the door to the stuff that you don't want to do and you know in your heart isn't you, that opens the door to do the thing that really is. But when you're looking at the bottom line and you see the impact, particularly at the beginning, it can be tough.
I'd like to fast forward to late 2019, right at the beginning of 2020, just before the pandemic arrived on our screens. Tell me where Candid was at that stage and the kind of work that you were doing.
AMRITA: October 2019, I think is when Atul announced me taking over Candid completely. We had two offices, Bombay and Delhi. We had relationship clients like Bacardi, Cadbury, Disney, the who's who in the Indian market, and around I think 120 people as a team. We were an agency with 120-plus people. It was good. The whole point was me taking over Candid and making it the agency, the creative content and activation agency. And that was the plan. That was the intent before Covid hit us.
MARK: You said that was the plan, that was the story, that was the movie you were living in at that stage.
AMRITA: Yeah. For me, it was a career high. This is an agency I spent 20 years… well, at that time, 18 years or 19 years of my life and I was just announced, Atul is stepping back and I'm taking over and I was taking over nationally. I started meeting clients and telling them that, 'Okay, this is it. I'm it now. No more Atul in the scene.'
In fact, we started year planning for the next year. So a lot of our clients, unlike Indian clients, who is 1st April, new financial year, but the international clients are first, obviously, 1st Jan to 31st December, so in September, October, November, you start planning projects for the next year. So a lot of the planning work for next year had started already and that's what I was busy in before Covid came in. We were setting revenue targets and talking about expanding the team and all of that.
MARK: Thinking about what you've just told us about where you came from, this was success, right? This was what you had worked for and invested and built up. And then what happened?
AMRITA: And then Covid happened, and I think it hit us first, slightly. A few projects got cancelled and then a few more projects got cancelled. And, obviously, with the activation business, you build what you execute. The creator and the content, which is a small part of the whole billing, there is a lot of actual physical production. The manpower who stands in the aisles in the stores, the trays they carry, the games you fabricate to engage about brands. So, obviously, the billing hit us very badly by Jan and that's when we realized, 'Okay, this is serious.'
And also what happened is a lot of things we had pre-booked and pre-billed suddenly turned to zero. So revenue-wise, it hit us in February. In March, we stood up and took notice and said, 'This is not going anywhere,' and we had to have a very, very tough call with everybody, where we told everybody that we had to go to 50% salary until further notice. And we were hoping against hope that this thing will blow up by July, August. Obviously, we were wrong. We were so wrong.
MARK: And just so that we understand the context that you were operating in, was it because it was so much dependent on face-to-face and interaction with consumers and that that was all restricted?
AMRITA: Yeah. I'm sure everybody knows about the lockdown in India.
MARK: Tell us a bit because I know we've got listeners all over the world and everyone has got a different experience of lockdown, but maybe just paint the picture for us a little so we understand what you were dealing with.
AMRITA: I think the lockdown in India was announced in March, and I think 20, 21st. But it was literally announced with no notice, no preparation. I think it was mid-March, I'm not sure, I think 20, 21st it was just announced. The prime minister came on TV and said there's going to be a lockdown. In our business where when you do activations, everything is face to face interaction whether it is store sampling, whether it's mall engagement, whether it is events, consumer events, everything is face to face. So suddenly, business went zero because you couldn't execute anything. You couldn't do anything at all. Nothing. My team was sitting at home and nothing was done. So all projects were put on pause and hold and eventually cancelled.
Also, the thing is that even after the first lockdown was then relaxed, the numbers were still so high that even when clients would refer us, I couldn't risk sending the team out there and getting infected. So the fact is that you just couldn't execute. And even if you did execute and I would risk the team, there are no consumers out there. Everybody was home. So just the physical interface was just not possible. And we just went from 100 to 0.
MARK: I guess it must have really come home to you what it means to be the leader. You've been crowned CEO in October, and then suddenly you're dealing with this. What was it like to be in the hot seat?
AMRITA: Oh, I have white hairs for the last two years! It's been an extremely draining, turmoil-filled journey in the last two years because like I just shared from the first conversation of the 50% salaries, to eventually telling people that we have to let them go. We've gone from 120-plus to now 10 people. And getting messages in the middle of the night for money and vendors needing to be paid, it's been tough. It's been really tough. The fact is that we carried as many people as we could and for the longest time. We did as little as possible every month because we had only that much money in the bank at the end of the day and vendors had to be paid. So, I think every day Atul and me just literally lived day to day.
The worst thing about this whole thing and being the leaders, it's there's no end date. It's not like I knew that it would finish so and so date, and hence, I have this much money in the bank and so I could plan for this. And clients won't pay outstandings. It was just the ugliest side of business one can never hope to imagine to run. And when you take over an agency, you wish that you don't do all of this. But just my life, the last two years has been the messy side of running the agency than the interesting side.
MARK: Where did you find your strength to step up as a leader and do what needed to be done?
AMRITA: I'm guessing, internally, my business partner, Atul, my friends and family. But I think just the fact that we've been a very close knit team and it's almost been a family. I think the principle we led with from day one is we'll try and do right by everybody. Even if we let go of someone, we let go of them… there is no way of letting go of someone, I have realized that. They will never understand obviously, and I don't expect them to, the journey which we are going through, but I think the guiding principle was just trying to be good by everyone as much as possible.
It's been tough. I don't think I've handled it very well, I must say. There have been days of tears, anger, frustration, fighting. It's been crazy.
MARK: Going back to the first part of 2020, at what point did you start to think, 'Well, hang on a minute, we actually need to do something quite different here. We can't just wait for everything to come back?'
AMRITA: What happened is after the initial shock and around April, May, I started reading a lot about the changed consumer behaviours internationally. We've always, as a team, Atul and I, we've always discussed about scaling up sampling to the nonphysical world. Many, many years ago when we used to discuss it, there were always a lot of hurdles to it, and one of the primary hurdles being digital comfort, transactions online.
Obviously with Covid, consumer behaviour changed. Indians got more comfortable transacting online. Indians got more comfortable putting more information, personal details online. Internet payments, digital payments exploded obviously because of Covid. Suddenly, I literally went back to all our old discussions and started thinking about it and the thought process was let me start something, let me just jump, I'll aim later. Let me see if there's any seed… literally because I didn't realize what we were creating.
When we started in June, it was literally a project. It wasn't supposed to be another company. It wasn't supposed to be another product. It was just another project to pay the bills. How do we go out there and tell brands we work with that, 'We know that consumer discovery has got limited. We know you still need to get consumers to find out about you. You need to discover consumers. Consumers need to discover about you. Aisles are obviously not an option. Malls are not an option. So here is something we are trying. Do you want to give it a go?' And that's exactly how we started in June.
MARK: This is really interesting to me. Because one of the things I heard, I think it was last year on James Altucher's podcast, I think it was an economist who was saying that… I can't remember his name, but he said that the pandemic isn't going to change any trends, but it will accelerate a lot of them.
So in your case, what I'm hearing is you had this idea for a new way of engaging consumers and getting products into their hands. But you were ahead of the curve from where consumers were and maybe where your clients were in India at that time. And then the pandemic moved that curve forward.
AMRITA: Yes. Because one of the biggest issues in our earlier business in activation was the cost per contact. If you stand in a store, you are governed by the amount of people who walk into the store. If you stand in a mall, you're governed by the number of footfalls in the mall. And, obviously, when you create a physical structure, you create a pop up store or you create trays to sample food, all of that comes at a cost.
So, overall activation or experiential marketing is costly as compared to digital ads or billboard advertising. And that is one of the biggest reasons brands wouldn't spend too much of money also in it because cost per contact was never easily calculated because it's difficult to calculate the secondary exposure and also it's expensive. So that is the reason why we've been trying to think about digital sampling. And like you said, it just accelerated with the Covid conditions.
MARK: What about clients? Did you find them more open to experimenting and trying new things?
AMRITA: We were blessed to have some relationship clients. The low-hanging fruits were approached first, some arms of friends were twisted. And we put together the first edition, as we call, of Mojo Box to try it out. We did, I think it was 10,000 editions in just Bombay to try it out and we did it. We started in June and we finished the box very quickly after that. And we were like, 'Okay, this has merit.'
MARK: Tell us more about the box. What is it and how does it work and what are the benefits?
AMRITA: How Mojo Box works is it's an online discovery platform, and a consumer needs to go and register on it and give us certain details… the more you interact, the more details we would like of you, which helps us then understand what kind of products which interests you. Are you somebody who's a wellness enthusiast? Are you a mother with new-born kids? Are you a foodie? Would you like to try food samples?
How we work is there are two parts to us. One is we create curated boxes with samples, which could be this is a genre or a target audience. We've done I think now 16 editions in total. There's a wellness box, there's a men's personal care, there's a women's personal care. And if you want this box of samples to try, and we use this line, 'Try before you buy,' because of the value of samples, we try and keep it like almost ₹600, ₹700 and we tell the consumer to pay us like ₹120, ₹130 for courier and handling and logistics. So it's almost like a value of 6X or 7X.
As an aside, we charge to filter the quality of the consumer because we also realized from our first edition that if you just give it for free, you don't get the right kind of target audience you want. So charging a nominal amount makes sure that the consumer has skin in the game and it is somebody who's serious about sampling. So when the consumer pays, the box is dispatched. We then collect feedback from the consumer, we collect pre-sampling feedback, and we collect post-sampling feedback. And this is all done online. And we've got very, very healthy rates. We get feedback percentages, anywhere from 30% to 42% on each edition.
MARK: That's great.
AMRITA: Yeah, which I've been told from brands is a very good percentage because when they do other initiatives, they get 15%, 18%. We do incentivize feedback with something called Mojo Cash, which you can then use. It's like loyalty points which you can use to buy further boxes. So feedback is collected. And once you receive the box of samples you get, you fill out the feedback on whether you like the samples, whether you want to buy them, and we share all of this with the brands.
We do not share first party data. We've been very clear from day one, we don't share first party data with brands. Meaning your contact details, name, phone number, email ID. So you're not going to get harassed by brands just because you've been sampled by them. I think that's very important. We don't intend to also do this anytime in the future. The reason I'm stressing on this is because at least people in India know how it is to get just bombarded with messages. You've given your number in some website and it's sold to 20 other people. So we don't share first party data at all. And that's one of the reasons a lot of brands have also chosen not to work with us, which we are fine with. We do share the feedback, we do share the consumer stimuli.
Over and above this, we also work with the term 'micro influencer'. What a micro influencer means is they are not these big influencers, they are not celebrities, they are not movie stars. Micro influencers are normal people who we look at are influential in their circle or their social circle or their area, like if they are a food blogger. We've just got two criteria. We look for anybody who's got 5,000 following or an engagement percentage of 10% in Instagram. Engagement means how they interact with their audience in their posts, which is easily calculated.
It's like a mother who blogs about her children. We believe that they make more of a difference than a celebrity whom you end up paying a lot of money and then you don't believe because they may or may not be using that product. We've got over three and a half thousand people, these micro influencers who've registered with Mojo Box too and we use them to amplify the messaging or talk about those samples and the different products one can discover through various editions. So that's also there for every edition. Brands get a huge benefit of just a lot of interesting content being made on social media because of the sampling exercise.
And like I was talking to you about when we used to do activation cost per contact and calculating exposures was a very difficult thing in the offline business. The other thing was that when you sample a bar of chocolate on a store aisle, no one's going to post a picture about it on social media saying, 'I got this chocolate on the store aisle.' But if you get a Mojo Box, people make reels and posts and tag brands, and there's a whole lot of social amplification of the whole sampling process. Again, it's very easy for me to say, 'Oh, this was the plan,' but I must tell you, it was an interesting discovery we stumbled upon and then built up on it.
MARK: I always think that designing a business model is really about designing a system that creates value for everybody. So you've got the brands, you've got the consumers, you've got the micro influencers, and obviously there's Candid. There's a lot of moving parts in this. The image that's coming to mind is assembling a watch, the old fashioned way, with all the different gears and whatever because you want to get it all moving in time together.
I'm curious, what results have you got for the different groups? How are consumers responding? How about clients and also the impact it's had for Candid?
AMRITA: I think we started in June last year. So it's been a little more than a year and few months. June, we started in Bombay. We rolled out to the rest of the cities in October last year. So let's say 14 months of complete national presence. We've got 240,000 people who've registered with us.
MARK: Two hundred and forty thousand?!
AMRITA: Yes. And those 240,000 people have given another 200,000 data of members in their households because at the end of the day, the box is for the whole house, not just for you. And you could be living with your partner, you could be living with your parents, which a lot of people do in India. So we overall we have 450,000 consumer points to sample too.
In terms of brands, as I mentioned, I think we've done 16 editions so far, which is around 220,000 Mojo Boxes. And we've got over 80 brands who worked with us in the last 14 months. So those are the numbers. And out of the consumers who've registered with us, around 57% are women. So it's not skewed to a gender, which I love because that was the other notion I had, 'Will women only be going for samples and men won't be interested?' It's really heartening to see. I would say it's almost equal because it fluctuates.
MARK: I noticed your Instagram you have some boxes specifically for men.
AMRITA: Yes, we do. It's interesting. Our engagement in our community is really high. And it's interesting how people have started telling us that you must have these kind of boxes, you must have that kind of box. We were planning to do a mother's box anytime soon because when we launched it in September, it went by really slowly, in the sense that we didn't have much takers to finish that edition quickly and it took us almost two months to finish that edition. And we were like, 'Okay, maybe new mothers don't want to experiment as much as other people want to experiment.' And last month, month and a half, we've actually been getting comments on our posts saying, 'Why don't you have brands for new mothers to try out?' We are actually trying to get one together for the end of Jan.
So it's been very interesting. We've got boxes for men right now. We've got a My Wellness Box, which is obviously new year, everybody is into this whole wellness and health thing so we've got one for that. And we've got one for the household right now. We had a party box in December.
MARK: Of course!
AMRITA: With cocktail mixers and lemonade and all of that.
MARK: And now it's time for the post-party box…
AMRITA: Yeah.
MARK: I think this is really great because as you've touched on, a lot of the time, a lot of people see marketing as a nuisance, as an intrusion, as a bombardment. But you've actually got your consumers coming to you and saying, 'Can you send us more? And can we have this thing and that thing?'
It's great that you've flipped around that perception of marketing to get that level of engagement.
AMRITA: Yeah. We've got literally two different kinds of people. There are three kinds of people. One who have tried us and never have come back to us obviously, because at the end of the day, we are not an essential service. Discovery is not a primary need for someone ordering lunch on Uber Eats. So we've got that. And we realized that was a challenge. We have pushed the bar on newer, newer brands. So we keep our additions exciting. That worked because we've got a very healthy percentage of people who've come back and bought more than three, four, five Mojo Boxes.
Second is, I think, at the end of the day, the whole collation bit and the whole curation and collation bit I think is exciting for a consumer because when you get that box, it's almost like getting a gift for oneself and you're sitting at home, Covid, you're working from home, everybody's a little brain fried as they say in India. It's a nice reprieve when you get a box full of samples and it's lots of things to go through and then you feel empowered by giving feedback to the brands.
We also then send an SMS to the consumer with a code they can use to buy it so that they save money instead of paying full price. At the end of the day, I think it definitely is an interesting way to experience different brands.
MARK: How is it changing Candid? You've got this whole new arm to your business now. What difference is that making?
AMRITA: A lot. Ninety five percent of my time goes on to one thing.
MARK: Really?
AMRITA: Yeah. So in a way, see, because with Candid even now, we had done some projects in October, November, December, and projects started getting cancelled again. We had two very large activation plans for January, which got cancelled because of now the Omicron surge. I don't see that changing. What's to say the next variant doesn't come with the letter N, obviously. So it's not going to change and I'll be foolish to think it will. So the whole team, there are four or five key members in the team who've actually just literally upskilled and have just started doing only Mojo Box work because I don't see activation coming full swing anytime soon.
MARK: How does the future look then for you in Candid? Obviously, it's cost you a lot and we can't minimize that or bring back those people. But in the sense that it's allowed you to move forward with an idea that you had on the back burner for a while and that's now paying dividends, how does the future look for you?
AMRITA: I think the future looks interesting. It's not a cop out because for us we are planning on how to scale up Mojo Box more and more. We've have a lot of plans for Mojo Box. We're launching some new features in the next one week or so, where one can make their own Mojo Boxes instead of it being a pre-curated Mojo Box. And there are many other things. So we've got a couple of launches of different features lined up in the next three, four months.
I think the future is going to be about Mojo Box for us because I don't think people will just come back and sample how they did. I think that has left the Pandora's box and the beast I think will be difficult to put it back in. Maybe there'll be a new hybrid behaviour. Eventually, whenever it is and Covid becomes like the common cold or a flu, I don't think people will just go back to what it was two years ago. I think that there will be a hybrid version, which will be created. I think Mojo Box then definitely has a place in that world. And that's what we are excited about in creating.
MARK: I've said right from the beginning of this thing, my wish is that we all come out of this with more choices than we went in. To hear you saying you're excited about what you're creating now is fantastic considering everything that you and the team have gone through. So for somebody listening to this, we can't consign Covid to history yet. We're all still dealing with some version of the challenges you've described and the changed landscape you've described.
What would you say are some of the biggest learnings that have come out of all of this for you that maybe other people could take to heart in their own work and their own business?
AMRITA: I would say number one is it's okay to go slow. As a person, I get extremely impatient and frustrated. Just the fact that this is stretched for two years is a huge source of frustration for me. And even creating Mojo Box, or going live with Mojo Box, going live with a feature, or it's not working, or an edition not going fast, I think going slow is okay is the first thing I would say because it's been a huge learning for me.
Because in the Candid part of my life, everything was fast, fast, fast. You get the project fast, deliver fast, execute fast, give it to the client. The client wants to revert fast, the client wants to pitch fast. Everything was in literally a fast forward cycle. I think the last two years has taught me going slow is okay. In fact, it's absolutely okay and allow yourself to go slow. I think that is the first thing, whether it's personal or whether it's work.
The second is I read this somewhere and I just don't remember where I read it but I so love it, if you're not embarrassed with the first image or first version of your product or business, you've launched too slow. I don't remember where I read it but I love it. Because if you had seen the Mojo Box website or the pages or the clunky way we would take information in June, it's an embarrassment. But I'm glad we did it. Because I'm glad we just pushed the car out of the garage, as they say, because I don't think we would have reached where we are if I would have over-thought everything at that moment. I think it was very important for it to just get it out of the house at that time. So, as I said, I just wish where I read the sentence, but it is so true. It is so true. That it doesn't matter that it's clunky, it doesn't matter it's ugly. If you've got a thought process, just go for it and just get it out there.
Surprisingly, the brands have been the most understanding. Clients have been the most understanding in our whole evolution. Because everybody is learning. I hate using that word, unprecedented, so I will not, but nobody has experienced this thing. Everybody is learning, everybody is going through their way. Brands have had factories shut because of Covid outbreaks and stuff. Nobody has gone through all of this. It's amazing how much empathy has gone all around. I've literally had a client call me and say that, 'As an entrepreneur, I can just imagine the stress you're through. So if you just want to call and cry I'm there.'
MARK: Wow, what a great client!
AMRITA: I have never had a client say that to me when I was running Candid. So it's amazing.
MARK: That's lovely. Go slow but maybe not too slow, because you've got to get it out there.
AMRITA: Not too slow. Yeah.
MARK: Right. Okay. Great. All right. I think this would be a really nice point for you to set your Creative Challenge to our listener. For anybody who's new to the show, at the end of every interview I ask my guest to set you, dear listener, a challenge. And this is something that will stretch you creatively and maybe personally and in other ways. It's something that you can do or at least get started on within one week of listening to today's interviews.
Amrita, what's your Creative Challenge?
AMRITA: When we are doing something or we are creating something we get caught up in our world. I think it's interesting to do a stimuli check every once in a while. Whether you're a creator, or a content person, or a creative person or a marketing person, I think it'd be interesting to go out and talk to 10, 15 consumers, buyers, theatre, art gallery owners, whoever it is, and get stimuli from them and then change something or create something to address what they tell you.
I think stimuli checks, we keep talking and marketing specially, it's great to talk to consumers but we don't do it enough. We just don't do it enough. We schedule it to these really big sessions once in a while so it would be nice to just go out there and talk to people.
MARK: I think that's a great challenge. And I think it applies to the fine artists among us as well as the commercially-focused entrepreneurs and marketers. Because even just a conversation with somebody who read your book or came to your gallery or listened to your music or obviously, if you're a musician, you're used to getting more live feedback, but it can make such a difference and you really hear and see the difference it made to somebody. So I think that's a lovely thing to do.
Amrita, thank you so much for sharing your very hard won wisdom. It's been an inspiration to me listening and I love some of… you know, I'm going to think about that going slow and feeling embarrassed. That's something I will certainly take with me.
Where can people go to find Mojo Box online? Who is able to get it? Is it just for people in India? You don't deliver to Bristol yet?
AMRITA: No, we don't deliver to Bristol yet but I may just send you one! We only deliver to India and we're on Instagram @iwantamojobox. It's as simple as that.
MARK: @iwantamojobox on Instagram. Okay. I'll make sure we link to that from the show notes. And Candid Marketing?
AMRITA: Again on Instagram, @candidmktg.
MARK: Right. And then the website?
AMRITA: candidmarketing.com
MARK: candidmarketing.com. Great.
AMRITA: And mojobox.online
MARK: Brilliant. Thank you so much, Amrita, and all the best with Mojo Box for the future.
AMRITA: Thank you.
About The 21st Century Creative podcast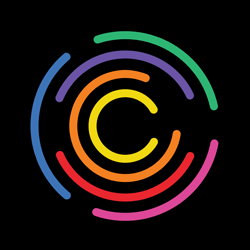 Each episode of The 21st Century Creative podcast features an interview with an outstanding creator in the arts or creative industries.
At the end of the interview, I ask my guest to set you a Creative Challenge that will help you put the ideas from the interview in to practice in your own work.
And in the first part of the show, I share insights and practical guidance based on my experience of coaching creatives like you since 1996.
If you'd like my help applying the ideas from the show to your own situation you are welcome to join us in the 21st Century Member's Group.
This will give you access to Goal-setting, Accountability and Q&A videos, as well as other exclusive insights and glimpses behind the scenes of the show. Due to the pandemic, membership is currently on a pay-what-you-want basis.
Your membership fee will also support the podcast and help to make it sustainable.
Make sure you receive every episode of The 21st Century Creative by subscribing: