Podcast: Play in new window | Download
Subscribe: Apple Podcasts | RSS
This week's guest on The 21st Century Creative is Ilise Benun, known as the Marketing Mentor.
Ilise has spent over 30 years helping 'the creatively self employed' to succeed in business, and has written seven books and produced over 300 episodes of her Marketing Mentor podcast.
Ilise is an in-demand conference speaker and is the co-founder and host of the Creative Business/Design Entrepreneurship program of HOW Design Live, which is one of the largest annual conferences for creatives anywhere in the world.
And as a consultant and coach she has helped countless creatives get better at the business side of their work, and to achieve professional success that matches their creative talent.
I first met Ilise when I was a speaker at HOW Design Live back in 2012. After that, she engaged me to speak at HOW in Chicago a few years later. We've been in touch ever since, and she has interviewed me for her Marketing Mentor podcast, which is a really great show for creatives.
Ilise is someone who is not only very smart and savvy about business, but who also really gets the creative mindset and has a lot of empathy for the things that creatives typically find harder than other people when it comes to running a business.
And crucially, she is very good at pointing creatives to the unique and special advantages they have when it comes to 21st century marketing. One of these is her concept of bat-signal content marketing, which she expands on in this interview.
If you are creatively self-employed in any way, and you would like to be more creative and effective at marketing, then you'll find plenty of practical wisdom in this conversation.
I also recommend you listen if you kind of know you really should be doing more marketing, but you're reluctant to do it, or not confident that you'd be good at it. Ilise will show you that it's a lot more enjoyable and creative than you might imagine…
In the interview Ilise mentions her Marketing Planner and Quick Tips, and you can learn more about her consulting work on her website.
Ilise Benun interview transcript
MARK: Ilise, how did you get started on your creative journey?
ILISE: The short story I'll give you is that I was fired from my second job out of college after studying Spanish and French in college and not knowing what to do with it. And I had two basic jobs that just came through people I knew. One was in the fashion industry, the other was in the travel industry. I got myself fired from that second one, although I didn't know that's what I was doing. I just didn't know how to quit at the time. And I was so angry that I decided I was never working for anyone again.
So this is 1988, I was 27 years old. And I just looked around at all of my friends in New York who were actors and musicians and dancers and painters. And it looked to me like they were really disorganized and I was a little bit more organized. And this was in the time of paper, no computers. And I just thought, 'I can help these people get organized.'
And so little by little, I just would sit with people, photographers, one comes to mind, and we would just sit and go through all those piles of papers. And at the bottom of everybody's pile, there was always something that had to do with self-promotion that they weren't doing. It was uncanny.
And so I thought, 'This is the real problem.' The clutter is the obstacle to the real problem, which has something to do with self-promotion. And I felt, because I come from a family of creatives, my mother was a fashion designer and always disorganized and it was in my blood to help people tame those artistic challenges. And so, that's what I did.
And over the years, it has evolved into me helping creative people. I do consider myself creative, but I'm not an artist and I get along really well and I relate really well to creative people and they seem to respond to the way I talk about things.
MARK: How did it go down when you were talking to artists and creatives, saying, 'Hey, I can help you be more organized.' Did you get any pushback on that?
ILISE: No. They would be like, 'Please tell me how, how much does it cost? What do I have to do?' In fact, in preparation for an event that I'm speaking at in a couple of weeks, they asked for the intros to go back and send them something from the very first job you had, or very first project. So I went searching and I found a one-paragraph excerpt from 'New York Magazine' that came out three months after I started my business. I just happened to have met someone who was writing an article for New York, and they included me in an issue about how to get people to do the things you don't want to do for yourself. And it said that I was a person who helped artists and other creative people get organized and promote their services. And that exploded my business. It was amazing, and timing is everything when it comes to marketing. That's one of the main messages that I'm trying to communicate.
And so I just got really lucky and it got people calling me for years, 10 years, because disorganized people put things at the bottom of piles and then they put this magazine at the bottom of the pile and then would uncover it 10 years later and say, 'Oh, are you still doing this?' I'm like, 'Yeah, sure, I can help you.'
MARK: Brilliant. So the disorganization worked for you for a long time! [Laughter]
ILISE: It did.
MARK: Where did you go from there? You were in people's offices and studios going through the piles of paper. How did the business evolve?
ILISE: Basically, I was doing it with and for people at the beginning. So literally, one of my very first clients was an actor who needed help putting his resume and headshot together and mailing it out to the agents and casting director. So I did that. I got my feet wet doing it for people, all different kinds of people, and then agencies until a point, probably, 15 years later where I felt like, 'Okay, I know enough now, I can start telling people what to do, advising people rather than doing it for them.'
And so, it really was me practicing what I preach, doing all sorts of mailings, and reaching out to people, and learning how to do networking, and then starting to speak, and then writing books, and it builds on itself if you commit to it and if you grow with it. But, part of the problem with a lot of creative people is that they hope they can stop the self-promotion at some point and then they do when they get busy. But if you don't keep it up it doesn't keep growing and that's what causes the feast or famine syndrome, truthfully.
MARK: I know this is one big theme of your work, Ilise, is that marketing isn't something that you just do to get out of a hole when it's famine time and then you go away and forget about it. You want to make it part of your ongoing work, right?
ILISE: It has to be a habit. It has to be part of your process. And the idea, in my mind, is that you don't compartmentalize yourself and the things that you do. One of the ways I talk about this is there's no such thing as a business person, and truthfully, perhaps, no such thing as an artist. There are business things you do and artist things you do, and if you can flow freely, fluidly, back and forth between those things and still be the same person and bring your creativity to the business side of whatever it is you're making a living at or doing professionally, then that is the ideal.
That is what I try to teach, is how to find the right way to do it for yourself that feels real, that feels authentic, and that feels like you're just generously sharing what you have to offer so that the people who don't know they need it can find you.
MARK: And how do I do that if I've always seen myself as an artist, as a creative, and business has seemed like the enemy, the big, bad wolf? How do I embrace that in an authentic way and make it work for me?
ILISE: I think the first thing is that you have to set that aside. You have to be willing to say, 'Maybe I'm wrong about that. Maybe I've been misguided about that. Someone else told it to me, but it may not be the reality.' And then be open to a different way of looking at it and all of the different possible ways of doing it.
So we were talking earlier about podcasting. Podcasting is a beautiful marketing tool that anyone could do. It's really easy and it's an excellent networking tool, but don't say the word 'networking' to artists because they'll run in the other direction. But truthfully, just talking to people, making friends, asking questions, learning, those are marketing tactics. And I lately have been saying that generosity and curiosity are underused marketing tools. And if you see them as marketing tools, you might see marketing differently.
MARK: I'm curious about generosity and curiosity. Say more about that. Tell me how that relates to marketing.
ILISE: First of all, you can't think you know everything or anything, truthfully, about the people that you're trying to reach. You need to learn. You need to learn what they're interested in, you need to learn what they're curious about. You need to learn in the commercial world, what their pain points are that you can cure, or the problems are that you can solve because that becomes the meat of your own content and the meat of your own marketing.
I like to say, become a business detective and go with questions to your market. Don't go with answers, go with questions, and go with an expression of your understanding through that research, through that learning of what they're struggling with and then use your marketing and your conversations to let them know that you get it, you know them, you understand them, and you have helped people just like them.
So it starts with curiosity and asking smart questions, the questions that make them realize you know more than they do about what they need to do or change, or fix, or expand, or anything. Does that make sense?
MARK: Yes. Can you give us an example of a creative who you think is doing this really, really well?
ILISE: Let's see. I have a client in mind. It's a designer who is focusing on manufacturing companies, especially American manufacturing companies who have been around for a long time and seem to have some problems with their brand because they've been around for so long and perhaps they haven't updated their brand in a long time.
So he's creating content articles and white papers on these topics, but instead of him just saying, 'Here's what I know about it,' he is reaching out to his prospects, people he would like to work with, who he thinks need his help and he's not saying, 'Do you need my help?' He's saying, 'May I ask you questions about how you think about your brand and the evolution of your brand,' and getting them on the phone, essentially, in an interview that he will then use and transcribe and quote from in the article that he's writing. And then that article will be disseminated to other people just like that prospect so that even if that prospect doesn't become a client, he's learned enough about the actual need of the actual market to make it clear that he understands and can help.
MARK: What format of the interview is distributed in?
ILISE: This is going to be an article or a blog post that he will then offer up to a trade association of manufacturing companies.
MARK: So it can be quite simple. You don't need to build a huge YouTube channel, or podcast, or blog in order to get going at this, can you?
ILISE: Absolutely not. You just have to write one good piece of content, maybe two or three, and then find the right places to offer it up and have it be disseminated again in front of the right people. I think about this as very targeted outreach and content marketing, very strategic.
MARK: So there's a few things I want to unpack here then. So number one, this sounds like your client has got a very niche or I guess you might say 'niche,' on your side of the Atlantic, market. He's really clear about who he's serving. Is that right?
ILISE: Yes, although with some hesitation, because most creative people do not want to focus. That's the first and biggest obstacle, is a lack of focus. So with my help, he has agreed to say, 'Okay, I'm going to begin by focusing on manufacturers.' And little by little, we determine, is this a viable market? It's not like a light switch that you flip on or off, it's a gradual process of learning, again, through curiosity, whether or not these are the people who, number one, know they need the services and value them enough to pay for them.
MARK: And then the niche and focus, how do you advise people to go about this process? Because I noticed you said very carefully, 'Getting the content in front of the right people.' How do you know who the right people are and how do you make sure that the content reaches them?
ILISE: So the right people are the people who you have access to and can get easy access to. They're the people who you have samples, and examples, and case studies, and experiences to show and say, 'Yes, I do know other people like you and I've helped other people like you.'
So it could be as simple as looking at your roster of existing clients and choosing between them. Because if you have a wide variety of clients, then each one might represent a possible, viable, lucrative market if you focused on it and went deeper. But most people don't do that, actually. They just take what comes along and they like the variety, but it never gives them enough depth, or competence, or confidence actually, that results from the competence to go in and say, 'I really know this market.'
It's different for each person, obviously, and it's a gradual choosing process and research process to determine, which is the one that will give me easiest access and the most lucrative and/or satisfying types of projects or work?
MARK: I know a lot of your work, Ilise, is with creative service professionals, people like designers, copywriters, people who are providing a service to a market. Would you say a lot of these principles are applicable to artists and product creators as well?
ILISE: Absolutely. Again, part of the misguided mindset, I think, is to think that your work is of value to everyone and anyone. And that may be the case, but I would bet that each person, each artist, has a group of people who is most responsive, most interested for whatever reason in your work. And if that's the case, you need to identify who those people are. Maybe it's women of a certain age, maybe it's men, maybe it's a certain other type of demographic or people who are interested in nature, for example.
Whatever the demographic is, no matter what the service or the product is that you're offering, you do need to identify who is most interested or most responsive to it and then the same marketing strategies can apply.
MARK: Am I right in thinking you're looking for the sweet spot between the ones who appreciate the work the most and the people you appreciate the most? For me, for instance, I used to work with all kinds of people as a psychotherapist and I've done various types of coaching, but I realized the clients who got most excited about the work I did were the creatives, but I also realized that they were the ones I enjoyed working with the most too.
ILISE: Yes.
MARK: So do your own preferences and enthusiasms come into this?
ILISE: They do, but I think they should be the second criteria and I like to say, let the market speak to you and listen to the market because if you go out with your own agenda, 'Here's what I want to do, here's what I want to do it for,' and that market doesn't seem to respond as well as you want them to, then it can be extremely frustrating.
I often try to advise people to put what they want in the back seat, let's say, and go out there and listen. This is, again, where curiosity comes into play. Listen to what the market needs, listen to what people are complaining about. And then based on that, where is the overlap with what you know how to do, or what you enjoy doing, or who you enjoy working with.
MARK: I think that's a very interesting point because I didn't set out, for instance, to say that I wanted to coach creatives. I noticed I was coaching them and they were responding and I realized, 'Oh, I really enjoy this.' I would never have thought of that as a career when I was leaving college and thinking, 'What am I going to do with my life?' Maybe a bit like you, you looked around and you saw people who needed help and really appreciated it, and you found you enjoyed it.
ILISE: Exactly. I just drove my business, if you will, toward the people, more and more toward the people who seem to be responding and the markets that were the most open and seemed to need it the most, and at the beginning, that was the graphic design market.
I developed a relationship, actually, with 'HOW Magazine,' which is how we met. And the HOW Design conference, and I mean that started in… I think it was like the early '90s and continues to this day. That has been the platform, that has been the reason my business has grown, is because I found an outlet to my market through that… Again, at the time, it was a magazine, now it's much more. But you need to find that outlet toward your people because otherwise you're going to be floundering about.
MARK: So by 'outlet,' you mean platform, channel?
ILISE: These days, those words mean so many different things. But it's all of the above. Sometimes it's a trade association where the list of members is your prospect list and the events that they put on are the places where you can do your strategic networking and meet the people in person, which is the way you have the most impactful effect on them. And so, it could be that or it could be a website, or it could be something online, or all of the above. It really just depends on the market.
MARK: Right. I hear this, I'm sure you hear this when people come to you and say, 'I really want to grow my Facebook or my Instagram following, or Twitter,' or whatever it may be. But they haven't really thought about who they're trying to reach and where they like to get their information from.
ILISE: I think about that as doing marketing backwards. When you start with the tools, when you start with the social media platform and then try to apply yourself or your business to it, and the frontwards way of marketing is starting with the market. 'Who am I trying to reach?' 'Oh, I'm trying to reach creatives.' 'Okay. Where do they go? Are they on Instagram more than they're on Twitter, or Facebook, or LinkedIn?'
I've been talking a lot about LinkedIn lately because it's like a Google for business and it's a database of professionals, but some of the people that I work with can't find their market on LinkedIn because they're not there. So you shouldn't use it. Even though I'm talking a lot about it, it really depends on where your market is. I had an example yesterday with one woman who was talking about her market being municipalities and people who run cities. So, those people, it makes sense to me, are not on LinkedIn, so that's not the outlet for her.
MARK: And so there's the outlet, the channel, or the space where you can reach and communicate with people. Another word you've been using a lot today is 'content.' Could you expand a bit on what you mean by content and how that relates to marketing?
ILISE: Yes. Content, I think of as information that is relevant to your market, to the people you're trying to reach, to the people that you help, and it's not about you, it's about them and what they need and only about you in so far as how you help them.
So by content, I mean the material on your website, for example, which you might think is a paradox, 'What do you mean my website is not about me?' Yes and no. What I call a marketing-smart website is a website that is first about your market and then and only then, about you in the context of how you help your market. So, it would be different for a fine artist or a poet, but still, if you can speak as much as possible to what people appreciate about the work and emphasize the things they would be the most interested in.
I'll give you an example that comes to mind. I know that people who follow any type of creative love to know what's happening behind the scenes. What is the before and after of the work? What is the process like? It almost feels to me like a vicarious wanting to be an artist yourself, but you know you're not, so, 'Let me learn about how this artist does his or her work.' So, a marketing smart website for that kind of artist would reveal the details about what's happening behind the scenes because that's what the customers or clients are most interested in.
MARK: That's a really nice example. In fact, we have a whole TV show over here, in the UK called What Do Artists Do All Day? And it just takes famous artists and it answers that question. And I think a lot of artists don't realize they live the most fascinating lives in terms of the nuts and bolts of what goes on in their studio and the equipment that they use, and the processes, and the techniques, and the history of all of that, which is very easy. You can get used to it and you don't notice it.
And you maybe you're surrounded by people where that is normal, but to your potential fan or your customer, that's the magic. That's the artist world. So, just sharing a bit about how you make the stuff that you make and what the ingredients that go into that and how your day goes, it's a huge source of inspiration for content if you're not sure what to write about or what to talk about.
ILISE: Or what to show, yes. And just to reinforce what you're saying, the idea, the big idea is that most of us don't know what we know. We take it for granted. It comes naturally to us. And even when we see, 'Oh, yeah, I guess I could share about that. Why would anyone want to know about that?' That's the attitude that often comes up first. But if you could see it from the customer's point of view, you would understand, 'Oh, yeah, this is not their life. And they may have a little wish to be an artist.' I really think many people do. Or a writer, especially everybody wants to be a writer.
And so, to see into or behind the scenes of what an artist is doing, that is very appealing to them. So, you have to step out of yourself and see yourself from someone else's point of view, especially the people you're trying to sell to, no matter what you're trying to sell.
MARK: So supposing I'm listening to this and it's hitting home a bit, I'm thinking, 'Okay, Ilise, you're right. I really do need to start making a habit of putting my work out there, putting myself out there, but it all seems so intimidating and overwhelming. There's so many people with big audiences out there already. There's all different options for platforms and outlets I could choose. Where do you suggest I start? If I wanted to, say, get going on this this week?'
ILISE: I agree that there are way too many ways to do this and too many platforms and too many tools, and that's part of the problem. And so what I've tried to do is narrow it down to three. And I'll tell you what the three are and then come back and answer your question about what someone can do right away.
So the three are strategic networking, so choosing where to go in person, ideally or online, if you can't find anywhere in person to meet the people who would be the most interested in what you have to offer. The second one is called targeted outreach, where you do hyper-customized, super personalized, one-on-one outreach in all different media. It could be on social media, it could be an email, it could be on the phone, it could be through the snail mail, the old-fashioned snail mail. Someone yesterday asked me, 'Is it bad to send something through the mail?' I'm like, 'No, nobody's doing it anymore. Please do it.'
MARK: It's the one inbox that's empty!
ILISE: Exactly. But it has to be totally customized for the person so that they know they're the only one getting it, it's not going to 1,000 or even 10 other people. That's what makes them pay attention to it. So that is labor-intensive and you have to do your homework.
And then the third tool is content marketing, what I call Bat Signal Pain Point Content Marketing. So when those three things work together and you connect the dots of them, that's when it has an effect. You can't just do one and not the other ones because it's too random. And there are just so many different ways you have to connect with people and I've found that these are the three that work together.
So, if you were to think about how you might begin using these three, I would start with the market. You always start with, who do I need to find? Not what do I need to do, but who do I need to find? And so, maybe it's just a survey of all the different people that you've either worked with, or sold to, and choose the one, two, or at the most, three that you would like to clone. How can you find more of the people like that one, or two, or three because it was the most lucrative, or because it was the most satisfying creatively, or because it was the most fun, or whatever you care about, how do you find more of those people? That's the place to start. Who are those people?
MARK: Okay, Ilise. I'm a poet. I can't let a little metaphor like Bat Signal go under the radar. What do you mean by Bat Signal Content?
ILISE: That metaphor refers to the idea that you will be communicating a message that will be like a Bat Signal to those people that you are looking for. So let me try to give you some examples. You brought up mine at the beginning. And this is what I used to say at the very beginning when someone would ask me what I do, my, 'Elevator Pitch,' right? How I answer the question, what do I do is, or was, 'I help creative professionals who hate self-promotion.' That's the Bat Signal. I don't tell you anything about what I do, or how I do it, or anything. I just say, 'I help creative professionals who hate self-promotion.' If you hate self-promotion, then that's going to be the Bat Signal and you're going to be like, 'Oh, she knows me. She gets it. She can help me.'
MARK: Yeah. I think there's probably quite a lot of people listening to this who could feel a little twinge when you say, 'I hate self-promotion.'
ILISE: Right? That's a Bat Signal. So, what is that Bat Signal for you and these people who I just said you're going to choose because one message does not apply to everyone, so you have to know exactly who you're trying to reach. And I don't expect anyone to know today or tomorrow who they're trying to reach. This is a gradual learning process.
Again, this is where curiosity comes in, but little by little, you start to listen differently and hear who is responding to you and what exactly are they responding to, and can you use that language more? For example, testimonials. People who give you compliments about your work, what is it that they love? What is it that they compliment on? What is it that moves them? That's the language you should be essentially regurgitating to the market. That's your Bat Signal, what other people are saying that they appreciate.
MARK: Okay. I have this lovely image in my mind right now. It's a jungle and it's twilight, and there's all kinds of noise in this jungle. There's frogs croaking and insects doing their thing, and bigger animals ambling and hopping about. It's an absolute cacophony of noise, and there's also, I don't know, pheromones and scent, and all kinds of communications going on.
But if you're a bat, you're only tuned into the bat frequency, that's all you're really going to hear. It doesn't matter what the lions are saying to each other, or the tree frogs, or whatever. And maybe the internet is a bit like that, that it can look intimidating and noisy, but you only need to come through to a tiny, tiny proportion of the people who are out there in order to have a thriving business.
ILISE: That's right. You don't need multitudes, you only need a very small group of people. And I think that's a really important point, so thank you for bringing it up because I think that people imagine, 'Because there's so many people out there, I need a mailing list of 5,000.' No. Choose the top 10, or 20, or 25 people that you really want to connect with and then make that your market.
And the other thing I would say, not only are you only speaking to a very small subset of that multitude, but also timing. I think I mentioned this earlier, timing is one of the most important things when it comes to marketing. And so, the likelihood that when you happen to connect with someone, that they will be ready and willing to pay for whatever it is that you're selling is very unlikely.
So that's why repetition is so important and that's why keeping in touch with people and keeping your visibility high so that they become familiar with you, begin to trust you, know exactly how to find you, know that you're not going anywhere. The fact that you stay in touch over time, and I'm talking about things like even social media, or an email newsletter, or some way of staying in touch, let's people know that you're there, you're reliable, you're not going anywhere, and they can find you when they're in their moment of need, whether it's a need for a poem, or a painting, or a copywriter.
MARK: And I think this is one of the big things about what you were saying earlier on about the importance of making it a habit. Because on any given week, it's really hard to say, 'If I send this newsletter out or if I publish this blog post, or podcast, or video, or if I put these images up on Instagram, would it really make any difference to my business? And I'm busy, and I'm stressed, and I've got X, Y, and Z to do.'
But if you're putting stuff out and by content, obviously, you're not just talking about sales message, but stuff that is useful, that is valuable, that's inspiring, or educational in some way, people get used to that kind of drumbeat of content from you. You're going to be front of mind. I've lost count of the number of times people have emailed me and said, 'Oh, I think I need some help with X, and you're the first person who came to mind,' because it used to be the blog, now it's the podcast. It just keeps you in people's minds as someone who knows about this stuff and can help.
ILISE: Yes, you become the go-to in their mind because of the repetition. I love the image of the drumbeat of your marketing.
MARK: I'm still in the jungle!
ILISE: Yes, exactly. And the antithesis of that, the resistance that you also articulated, which I just want to reinforce again, is this idea of, 'Oh, I'm too busy. Is it really going to make a difference in my business if I just put this one image on Instagram?' That's the wrong attitude because that's the attitude that says, 'What am I going to get from this?' It's the immediate gratification – very American, by the way, but global, getting more global – with this idea that I have to get something from every single effort.
But no, it's totally cumulative and it takes years, truthfully, that's how long it takes. I like to tell people that it took me 15 years to find my niche and I don't think it will take everyone 15 years because I didn't know I was looking for it at the time. But I really think that you have to be patient, and you have to be persistent, and you cannot give in to being discouraged, or frustrated, or any of those things. They will just pull you down the rabbit hole, and it's very hard to get out.
MARK: And as you described that scenario, putting the effort in every day and not expecting the reward, and it's never a sure thing and you don't get the feedback in the moment, it reminded me of the process of writing a book. And I'm sure whatever your own creative field, that there's got to be an equivalent for you, whether it's practicing your instrument, or rehearsing dance steps until your arms and legs ache, or whatever it is. Whenever we create something there's a lot of time that goes into it. There isn't that immediate reward, where we have to sustain ourselves by our sense of, well, I'm doing this because I'm committing to this as a practice.
ILISE: And maybe that's another way of thinking about what I said earlier, which is bringing your creativity to the business side of your profession. And so, that level of an understanding of what it takes to get good at, to master the art, essentially, you have to do the same thing for the business side. Yes.
MARK: And going back to the bats, let's assume we're down with the idea. Yes, if I can create that Bat Signal Content that's going to cut through the noise, that's going to resonate for my customer, my potential listener, or reader, or client. How do I create it and how do I know that it's got that Bat Signal quality?
ILISE: You won't know at the beginning and you will only know if your ears are open and you are listening carefully to how people are responding, and again, using curiosity to ask them what exactly they are responding to. Again, bringing the creativity to the business, you have to experiment and test all different angles, and ideas, and approaches until you find, and you will sense which ones are working. You can tell if you listen.
MARK: Bats have big ears, don't they?
ILISE: They do.
MARK: So, I guess that tells us something. You've got to be on high receive, it's not just about sending the signal out.
ILISE: And I would say this is really, to me, the fundamental issue, an obstacle with creative people when it comes to building a business or a profession, which is you are very focused on yourself, and what you're thinking about, and what you're creating, and marketing is the total opposite. It is all about the world out there and the people, literally the people who will be interested in what you have to offer.
Marketing is all about making that connection with those people and understanding what they're looking for and seeing that they're not just like you, they're actually very different, and that's probably why they're interested in you, and then using your content to connect with those people.
MARK: An example I sometimes use is nobody looked at Picasso's paintings the way he did, and his buyers certainly didn't look at them that way. When they look at it, they see something different to what he did. And what he was very good at was understanding that and putting it in front of them in a way that they would get it and want it.
ILISE: Yes. I think everyone does this, is looking at the 'competition,' and seeing only the positive. It looks like they're getting all the work. It looks like they're getting all the commissions. And you never see the reality. And it's really easy to imagine that everyone else is doing better than you are or doesn't have to work as hard as you do, or it doesn't take as much effort.
But I think you have to set that all aside because we don't know what's really happening for other people and we just have to figure out what will work for each of us. And it's different for everyone. There's no formula. That's another problem, although perhaps creative people are more amenable to the idea that there is no formula, so you do have to make it up if you can be creative.
And again, it takes a ton of creativity to run a successful business. That, to me, is where my creative strengths are. As I said earlier, I don't see myself as a creative. I write, but I don't think of myself as a writer, but I do bring creativity, and it's what infuses my business and keeps it going, and keeps it evolving. I'm always trying to think of like, 'What's the next thing I can do? What's the new thing that people seem to need?' And so, my attention is always geared outward toward what I can give the market.
MARK: I think this is another big benefit of making your creativity, applying your creativity to the business side of things because then you enjoy it. Technically, this podcast is my marketing, but even if I didn't need to send anything out, I'd love doing it. I get to have interesting people like you on the show and ask you questions, and then I can share it with other people and they enjoy that. I've effectively got my own radio show, and I know you have your own show, and it's like a creative project in its own right.
ILISE: Don't tell anyone Mark. But this is a combination of strategic networking and targeted outreach.
MARK: Oh, it's okay, Ilise. There's no one listening. [Laughter]
ILISE: A podcast is you choose who you want to talk to and you invite them on the show and you use your creativity to come up with questions that you want the answers to, genuinely want the answers to. And then in the conversation, you are strategically networking with that person. And who knows what will come out of it?
MARK: It's an amazing adventure. If anybody's thinking about podcasting, if you enjoy interviewing people, I'm making new friends, new connections every season. And I think I said on the show at some point I realized the best thing about it is I don't know where it's going to lead me, but I know if I have enough interesting conversations with interesting and inspiring people, then interesting stuff is going to happen, and that really makes me curious to get up in the morning and do more of it.
ILISE: And that's the other aspect of creativity that I think any artist has in their art, is this aspect of the unknown. You don't know where it's going. But for some reason, in the business part, people seem to desperately want to know where it's going or what's going to come out of it. And to me, you just don't know and you have to follow it and trust it.
MARK: Yeah. I love Seth Godin's phrase, 'This might not work.' And it's the thing that people don't want to hear in business because there's money, and reputation and stuff at stake. But it's the same as creating a piece of art. If we were guaranteed that we're going to make a masterpiece, we would all be in the studio first thing in the morning, but we're not because there's no guarantee. It's the same with business and it's not always fun in a purely pleasurable way.
ILISE: No. And I think it's not about having fun. I think if people expect to have fun, you're going to be disappointed because there are a lot of uncomfortable things that you might have to do, but you will learn and you will grow, and to me, that's the most valuable thing.
MARK: Great. So, time to follow through with that. I think this is a good point, Ilise, for you to set the listener your Creative Challenge.
So this is the part of the show where I invite my guests to set you, dear listener, a challenge that you can go away and either complete or start within seven days of listening to this recording, something related to the theme of the interview that will help to stretch you creatively and professionally. Ilise, what is your challenge?
ILISE: My challenge is to commit to spending 30 minutes a day, every day to work on the business side of your profession and your art and to do it in a creative way.
I have a hashtag that I've been nurturing a little bit, which is #MeFirst. And the idea is that you're putting yourself first – not your clients first, not anything else first. You're putting yourself first even though that also includes, as I said before, reaching out to the market, being open to the market, but you are making time to do that. There are certain things that take more than 30 minutes a day, but this is just the beginning of a process to make it a habit.
MARK: Excellent. Well, I look forward to hearing how you get on with that one. Ilise, thank you so much. As always, you've been authentically practicing your own principles of generosity in sharing your knowledge and experience. And one place people should definitely go is your Marketing Mentor podcast, which is where you share a lot of your ideas around this and you've kindly hosted me on occasion on the show.
Where else can people go to get more of your wisdom, and if they want to contact you for help in person, where should they go?
ILISE: The hub of my work is marketing-mentor.com. And you can sign up for my quick tips, which is the way I stay in touch with people every other week or so. And I also offer a free 30-minute mentoring session if you want to get a taste of what it's like to work with me. And also, I sell some online products, one of which we've been talking a little bit about without naming, which is the simplest marketing planner, which shows you how to use those three main tools that I mentioned. So, all that you can find at marketing-mentor.com.
MARK: Great. And obviously, we'll make sure that the links are in the show notes for this episode.
ILISE: Beautiful.
MARK: So, thank you, Ilise. As always, it's been a pleasure to talk to you, and I'm delighted I could share you with the listeners on The 21st Century Creative.
ILISE: Thank you so much, Mark, for the invitation.
About The 21st Century Creative podcast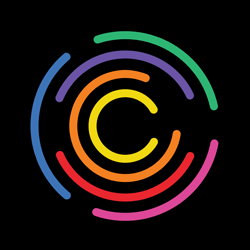 Each episode of The 21st Century Creative podcast features an interview with an outstanding creator in the arts or creative industries.
At the end of the interview, I ask my guest to set you a Creative Challenge that will help you put the ideas from the interview in to practice in your own work.
And in the first part of the show, I share insights and practical guidance based on my 21+ years experience of coaching creatives like you.
Make sure you receive every episode of The 21st Century Creative by subscribing to the show in iTunes.