Podcast: Play in new window | Download
Subscribe: Apple Podcasts | RSS
This week's guest on The 21st Century Creative podcast is Robert Vlach, a business consultant who specializes in supporting independent professionals and business owners, and the author of a new book, The Freelance Way.
Early in his career, he encountered the highs and lows of the freelance life, and as you'll hear in the interview, when he figured out some solutions for himself, he made it his mission to help other freelancers with the same challenges.
In 2005 he founded Na Volné Noze, one of the largest national freelance communities in Europe and later, in 2012, Europe's first think-tank for freelancers which meets regularly in Prague and other cities.
He has been holding freelancing courses for more than a decade, and has consulted on over 300 business cases with individuals, startups, and companies.
He has now distilled what he has learned from all this into a book called The Freelance Way, a very thorough and practical guide to freelancing, starting with the basics for beginners, and going on to cover advanced career strategies and tools for veterans.
Topics covered include productivity, teamwork, smart pricing, business negotiations, personal finance, and marketing.
Robert lives with his family in the Czech Republic and Spain. He wrote the first edition of his book in Czech, and it became a national best-seller.
When it came to publishing the English edition, rather than settling for a straight translation, Robert took the opportunity to revise it and incorporate contributions by world-class experts David Allen, Adam Grant, Austin Kleon, and David H. Hansson. The new edition also includes real-life experiences and stories from hundreds of professionals in different fields and countries, which makes the book highly relevant to freelancers worldwide.
Robert and I have been in touch via email for many years, and when he showed me the book, I knew it was something I wanted to feature on the podcast. He's someone with a lot of experience about what it takes to succeed in the sometimes very tough life of a freelancer.
His expertise covers many different sectors of freelancing, so he can see the specialist world of creative freelancing in context, and he has some interesting things to say about the specific challenges and opportunities out there for creative freelancers.
So if you work for yourself as a creative, you should find this a very useful as well as thought-provoking conversation about The Freelance Way.
Robert Vlach interview transcript
MARK: Robert you've written a great book on freelancing, and I love the fact that it starts with a story about when you were young, and you swore that you would never be an entrepreneur.
ROBERT: Well that story, I think, made me a freelancer actually. When I was a teenager, like, 1991, my parents started their own company, it was a bakery, and they had lots of employees, and they were going all into their business, and I saw how hard it is actually to run a business. They were working weekends, they were working nights, coming home late, and basically, we didn't see them. We didn't see them much at home with my brother for 10 years.
So my idea was that doing business is actually very hard and that you have to sacrifice a lot, and it just didn't make any sense to me. As a kid, I had lots of creative ambitions, and it just didn't make sense to sacrifice that much only to earn a living, right? At that time I was studying at business school, which was also related to companies mostly, and so it only confirmed my bias. And I didn't know at that time that freelancing is something completely different, that there is a way to do business on the individual level without a need for large capital, without going all in, without the risks that they have to take.
MARK: So what was it that changed your mind?
ROBERT: Well, actually, it was a lucky chance. When I was 20, something around 20, I went to Spain. I loved traveling at the time, and I was just looking for seasonal labor and to go on with my travels. But actually I found a job and it was actually a freelance job.
I became a web developer for a local company in Catalonia, Spain. I was a contractor for a single client, and I absolutely loved the job because it was the internet industry in its early stages before the dotcom bubble. And so I was the only person in the company who actually understood the technology and the strategy behind it, like how to develop a service. And so I had immense freedom to work on this project. I was working seven days a week. My boss even urged me to take a break or whatever. I didn't care because I found something that was incredibly interesting, and I was really, really young. So, I had like lots of energy, and I was working nonstop.
So, of course, I burned out after two or three years, and that was another major turning point in my career because I was really, totally fed up with computers. I was sitting by the computer for two or three years and it was enough. So, I had some money, and I decided I want to do something with my hands. And I was always traveling across Europe from Czech Republic to Spain, and I was often going through France, through winery areas, winemaking areas. I had this idea that it would be nice to do something with wine. So I wrote to several wineries, and one winery close to Vienna wrote me back that they would actually need some help outdoors on the field and they took me in for a minimal wage. So I was working one year outdoors, just making wine, taking care of everything that was needed. So I had one year basically to think what I want to do.
And then there I stumbled upon the idea that actually, what I didn't like about the work was that I was working for a single client. It was almost like being an employee. It was really routine work in the end. And I realized that actually, I liked working with web technologies, but I would prefer to have more freedom. So, that's where I stopped being like a hopeless amateur and started to think about professionalizing, about working for multiple clients. So, basically, at that moment, I raised my autonomy and became a real freelancer, so to say.
MARK: I get the sense, Robert, that you are an all-or-nothing kind of guy. So, you went from saying, 'I'm never going to do this,' to being totally all-in, and then burning yourself out, and then doing a very creative thing, which was stepping away and getting into a completely different environment. Is this something in your character that, when you commit, you really play full out?
ROBERT: Yeah, I do. That's right. But there's one catch, basically. I'm not really a person who likes to take risks. So actually, this was a necessity. I was really tired and I was looking for some way out. And the good thing was when I was a contractor in Spain, I actually didn't realize, and this quite common for so many freelancers, that I'm actually starting to do a business. Because I have a client. And I wasn't aware of it, and only later I realized that to go fully freelance, it means becoming more a business person.
And then I was really scared because I'm a conservative person in a way, I'm not really embracing risks, and in that moment it was really hard. Although I'm from an entrepreneurial family, I knew from my parents that actually doing business involves taking some risk and doing some really hard work. So, I knew all that before going freelance. And so, I definitely didn't sleep for several nights before committing myself to become an independent professional. But then when I make a decision like doing this or starting a new project, writing a book, I go all in. That's right.
MARK: And I'm picking up two words that keep jumping out. One which is really loud and clear is 'freedom.' I mean, it strikes me, the word 'free' is nested there inside freelancing. You've used it several times and talked about the autonomy, the opportunity to work on what you think is important in your own time, even if it's seven days a week.
But then the other pole I guess in a freelancer's life is risk and there's the stress of that risk, and I guess a lot of freelancers live between these two poles. They're attracted to the freedom, but obviously, they're not so attracted to the risk! Is this a common pattern you see in your work with freelancers?
ROBERT: Absolutely. You're right. First of all, for me, it's always difficult to speak about freelancers and freelancing in general because it's such a broad phenomenon. We should definitely say here that there is no general definition of a freelancer worldwide. There are various definitions across the world. For example, the American one is really broad. It basically counts in as a freelancer everyone who has some income from a free market. So, it can be a temp, like working through an agency for $10, $15 per hour, and it can be a field celebrity or real celebrity, like we can definitely speak of Bruce Springsteen as an independent professional. Or some famous writer.
So, there is this huge market of freelancing, and so it's hard to actually make any general statements. But there is a strong division, I would say, between full-time freelancers and part-time freelancers. These two groups, like from the surveys that we made, have quite different motivations. With part-time freelancers who freelance as a side jobs or who are just moonlighters, there's basically a strong incentive to earn some extra money. So, there is a pretty strong financial motivation and that's fine.
But the full-time freelances, if you ask them in surveys or in interviews, there is always very strong tendency towards values like independence, time flexibility, mobility, and working from anywhere, doing what they enjoyed, being their own boss or working for their own benefit, which is very important for creative professionals. Because you create something, and then you can benefit from it for years if it's a great system or word or book, whatever. So, these two groups have pretty different motivations, and you are absolutely right that there are also drawbacks to freelancing.
So because I'm basically business consultant working with independent professionals and business owners, I always see both parts. I see the good part that is always presented publicly, but also the dark side that includes uncertainty from income swings and financial uncertainty in general, loss of work-life boundaries, irreplaceability, some stress related to work.
But I would always say that freelancer basically is a business person. So, a freelancer is not a victim. You can do a lot to enhance your chances and to suppress the drawbacks of freelancing. So, basically, when you do nothing about preventing your risks, it can be a really bad trip, I would say, something that would be a nightmare of a business. But if you work consistently to realize what the main risk areas are, and trying to suppress them in half a year, in one year, in two years, you would be in a completely different situation. So, you would basically raise your immunity towards stress and uncertainties.
MARK: And you've worked with quite a wide spectrum of different types of freelance. Would you see there's any big patterns or differences between creative freelancers and other types of freelancer?
ROBERT: Definitely. Let me start from a broader perspective. First of all, there is a mother of all mistakes in freelancing, and that is basically applying know-how or advice that is meant for companies or startups while being freelance. Freelancing is so distinct because it's so much connected to a single person that applying even great and good advice from the world of companies or startups leads to many errors.
So first of all, any freelancer has to work with the know-how that is meant for freelancing, for individuals who are working on their good name and who are selling their expertise on the free market. That's, I would say the most important thing when thinking about freelancing as a business.
And then in general freelancing, you have some very interesting niches, like for example being a professional sportsman. That's a great example. For example, Roger Federer is definitely an independent professional. He's a great sportsman. He has his team. He's probably got an agent for dealing with the media, but it's him, it's his own story. And all these people they are helping him to have a long career, to be in great shape, to have a great image, to support the causes he wants to support. But definitely, he needs completely different know-how than a general freelancer does because, for example, with a professional sportsman, they have shorter careers shorter active careers. So, they have to go all-in in a decade or in 15 years. That's their time spend. They have to get maximum out of it.
And definitely, creative professionals are another niche that is so special. So basically for creative professionals, it's important to have a broad knowledge of freelancing in general, like general know-how, like business negotiations, time management, pricing, for example, but then also to study know-how that is related only to their niche and they are to use sources like Lateral Action or your podcast. Well, I follow your work for 10 years, and I still believe that this is one of the best resources in the world for creative professionals. So, you definitely know what I'm talking about.
MARK: Well, thank you, Robert. It's an honor to have such a long-term reader and listener on the show, and likewise. You and I have been following each other's work for a while, so it's great that we can be doing this conversation.
I'm also obviously very pleased to hear that we creatives are indeed as special as we thought we were! Okay Robert, maybe we could come back to your journey, again. So you went from completely full on web development, then you went to the winery for a year. How did you end up doing what you're currently doing?
ROBERT: When I became a freelancer, a full-time freelancer, I started to connect with others, with my friends, and actually found out that they lack ability to present themselves online. So, I started several small websites presenting their work. It was just like non-profit, free work for friends, and actually, it was a great success because they started to have some gigs from this. And so, they were sending other people to me and I wasn't really ready for that. I was turning these people down for two years.
And then I went to Mexico for a really long journey. I spent there three months and I was spending all day on buses, and I was thinking that I should probably start a platform for my friends and other freelancers in Czech Republic. And that's exactly what I did in 2005. We started really small, publishing a blog, having a directory of Czech freelancers, organizing trainings, and it was really small stuff because at the time in 2005, freelancing, in general, in Europe wasn't the primary career option. If you were a really experienced, educated professional, you wouldn't go freelance, you would go running your own company or being employed. That was the general spirit of the time.
So I started something small and it was for friends, for people I knew, and we were just sharing the know-how we had about freelancing, and we were always looking to the States, to the United Kingdom, elsewhere in Europe, just to share the best practices. And this is definitely something we do all the time, even now. And then in 2008, after the financial crisis and the economic crisis that followed, it all changed, basically, because companies were suddenly laying off people who were experienced and who were before sure they would always have job, and suddenly there were these experienced professionals paying a mortgage, and risking that they wouldn't be able to do so.
So these people started to shift their careers towards being part-time independent, like doing consulting or doing some freelance projects. So they started to hedge against being laid off or being not needed in their companies. And gradually, this became a Europe-wide or worldwide phenomenon that freelancing became more and more appreciated, like a full-blooded alternative to being employed in some company. So that changed completely what we did with this community in the Czech Republic because the number of people who were suddenly interested in going freelance and changing their careers was mind-boggling.
So at the moment, we are helping 150,000 Czech freelancers and independent professionals, as well as people who aspire to become freelancers in the future by spreading news, best business practices, and freelance know-how. So this is the long story made short.
MARK: I can't pronounce the name of your community. For any Czech speakers listening, could you give us the name of the community, please?
ROBERT: It's called Na volné noze and it just means 'freelance'.
MARK: Okay great. And we'll make sure we have a link in the show notes, obviously.
ROBERT: Thank you.
MARK: So this has been a huge shift, hasn't it? Because when we started out in our careers it wasn't the spirit of the times to be out as an independent free spirit, but I guess we ended up doing it because we had strong internal reasons that we value the freedom so much. But these days I think the environment is much more open and supportive, and there are people like you out ready to help. That kind of help was much thinner on the ground years ago. Do you think this is looking like a pretty solid trend for the future?
ROBERT: Well, nobody knows exactly, but I think the future might surprise us actually. I would say there are two major trends in freelancing at the moment. First is that freelancing is becoming more global. People are able to work for clients anywhere in the world. So basically, you may have people in India or Brazil or Africa working for global clients. If they have some expertise and if they can speak or communicate in English or some other global language, they can pretty easily work for clients from anywhere. So, on one hand, I see freelancing as a great help for people in developing or poor countries, how to improve their wellbeing and how to get out of not poverty, but to not having enough, for example, income to sustain their family.
And the second trend is that basically the younger generation of millennials is having a different preference towards work. So these young people, they usually prefer being more flexible in what they do. They prefer working flexible hours, to choose projects they would like be working on, to work from wherever they are. And progressive companies in the world, they already started to offer more flexible jobs. So basically, what we see at the moment is that people who, in the past, would prefer be more flexible and more free and who would choose freelancing in the past, are suddenly offered pretty solid, stable paid jobs within regular companies. And so, these worlds are, again merging or getting closer.
So I would expect that in the future not so many people would freelance out of necessity because they would have the option of being flexible in employment. And I think that's great, basically.
MARK: That's a very interesting convergence of two trends. So okay Robert, maybe we can start to look at the book, The Freelance Way. There was one phrase that really jumped out at me early in the book, which is, 'You are your capital.' Could you expand on that, please?
ROBERT: That's one of the main differences between a standard company-oriented or startup-oriented business and individual business as a freelance or independent professional. We were always taught in school that being a freelance or being independent, self-employed, you don't need capital for that. You don't need buildings, you don't need a lot of money.
But actually as freelancers we need capital, but in a different form. Our capital is our knowledge, our skills – well, we ourselves. It's also our reputation because if you go freelancing with some history, like professional history, that's the reputation, as a capital, that you may use and enhance or lose completely. There may be certifications, there will be your education. So everything that is related to you and to your experience is actually the capital that you are putting in, and you are earning money on it while being a freelancer.
We may also say that if you don't have enough personal capital, if you have two general skills or skills that don't have a value on the market, that it would be really hard for you as a freelancer to earn a good living. We are basically talking about personal capital being all that. You yourself looking outside on the free market to the world and being able to pick up the opportunities where you can employ these skills, this capital to earn some living. That's what I meant by that phrase.
MARK: Yes. And, again, I really liked this because it brings together the internal and the external. Again, similar to freedom. For me, and I know a lot of other freelancers I talk to, learning is a really powerful motivation.
ROBERT: Absolutely.
MARK: I always want to learn something. You discover something new. And what you're saying is by doing that, I'm actually adding to my own personal creative capital, if you like, because it makes me a more skilled person, maybe a more knowledgeable person, maybe even a richer person in terms of life experience and so on.
So this is another thing that I really like about the book. The way you can point out the hard business value of something that maybe somebody listening to this might take it for granted. Well, I've always learned. I've always created. I've always liked to grow and develop. But for you, that's a real asset for the business, right?
ROBERT: Yeah, exactly. And just this short story; we were doing once a survey among our members, and there was a question how important is to educate themselves or to grow in knowledge? And 100%, basically, said that it's very important for them.
MARK: Wow, 100%!
ROBERT: Yeah, 100%. These people, they totally realize that being able to acquire new valuable skills is definitely, tightly related to their success in their careers.
And one more note on this, I always say there are basically three levels in freelancers, and this is also something that we should stress out, definitely. The first level is your expertise, so I don't know, being a ghostwriter, or a writer. And that's something I don't have anything to say about, you have your mentors for that, you have your education for that, and this is what the client is paying you for. This is what the clients are interested in. They're interested in yourself and in your valuable expertise or something you can do.
Then there is a second level, pretty small in most countries. These are like administrative obligations. This is something that your governments want, something like filling your taxes, whatever. I mean people are usually scared about this level, but when they start doing business, they actually realize that it can be pretty easily outsourced and it's not that difficult. Well, when compared to companies where it's much more difficult to run the whole administrative area.
And then there is this third area, which is the business, which is actually including what you want. And this is something my book is about, things in the 'business alphabet' that you have to handle if you want to grow as a business person. Because what I see so often with freelancers is that you have these people who have great expertise. They're total experts and mavens in what they do. They are really skilled, but they are really poor in doing business.
So it's important for freelancers to realize that these are basically two totally independent areas and that you can be great in what you do, but if you fail in business negotiations, and pricing, and being reliable, and self-managing yourself, it will beat you with a stick on a free market.
MARK: Yeah. I'm just getting flashbacks to a few situations where I was involved in hiring somebody who was a really great expert in what they've been doing, but the reliability was just not there.
ROBERT: It's so common.
MARK: Totally torpedoed the projects. But anyway, mentioning no names!
So if I'm listening to this and I'm thinking, 'Okay, I can recognize myself. I pride myself on my expertise, but I know I could be a lot better at the business side of things.' What are some of the biggest things that I need to focus on?
ROBERT: One of the major sore points is definitely finance. When you go freelance, you may have big ideals about freedom, about being independent, but if it wouldn't work out financially, you would basically need to pack your bag and go back being employed or asking somebody for help. Basically, financial self-management is very important, and it's a totally underestimated area with freelancers.
For example in a survey, freelancing in America, 2017, that was done by Freelancers Union and Upwork, they were asking freelancers if they understand their finances, and only 41% – 2 out of 5 freelancers – said they do, which is totally shocking. I mean, come on! How can you be a business person and not understand your finances? So basically, this is definitely an area that people really need to work on, and the good news is that it's actually not that hard. It's basically something that people overlook, or they do it intuitively and, well, they just don't focus.
In that area, I would just recommend doing some gradual improvements, like gradually raising the awareness and the control you have over your finances. It can be something really easy in the beginning. It can be, for example, like recording your monthly revenues, doing it for a year or two, and just seeing the trend. If you have the feeling that this month is really low on income, you might just look into your records and find out that, I don't know, every May is actually lower, that you could have known it. That you could have prepared in advance.
So, this is a basic level. Then you have a more advanced level like doing some financial overview, and actually putting aside some solid reserve because the reserve is a good cushion for most risks that you may encounter. Then you can go gradually to an even higher level and actually starting to analyze your cash flow. It's not that hard. Basically, on an individual level, it usually means installing some app for recording your spending and then you see in categories where you are overspending. Because what people do usually when they spend, they just don't record anything, and when suddenly they ask the crucial question like, 'Where is all this money I'm earning going?' And they realize that they don't have the answer.
And you can go on. The next stage probably would be a financial plan, like planning your finances and spending for the future. It would give you a really good overview of how will your finances look in one or two years. That's pretty easy to do if you have the records. And then the final stage probably would be some investment. So you wouldn't probably think as a beginning freelancer how can you save for being old, being retired? But, definitely, there will come a time when you're more advanced, where you would start thinking about how to not spend your money, how not to spend the money you spent and invest them so that you keep them and even grow them, possibly.
So in general, financial self-management is definitely one area to look in. I would recommend it to every freelancer who is a full-time freelancer.
MARK: I like the way you talk about financial self-management rather than just financial management because it makes it a bit more personal, doesn't it? And it kind of brings it home – ultimately we are responsible.
ROBERT: Yeah, exactly.
MARK: It's our behavior that either gets us into trouble or gets us into a good place.
ROBERT: Yeah. Actually, this is a good example how freelancing differs from, I don't know, having a company because, usually, these people are self-employed and they have to manage their personal finance and their business finance together. It's pretty simple. When you have large costs in doing business, you definitely spend less at home, and when you have large costs at home, you probably wouldn't spend that much on your business. So, for freelancers in general, these are like closed areas, they are merged. And also, you often use things that you purchase for your business, like a car or home office. You use them for your private life as well. So, it would be really hard to distinguish what part of your home office is for the business and for life.
So yeah, absolutely I agree that self-employed business persons, they have to admit much larger responsibility for their status, and if you fail in this, you are basically risking a lot because you are liable for everything you do as a freelancer. So when you are an employee, and you are not happy with your situation, you may just change the employer. This is not an option for most freelancers!
MARK: Yeah. Yes. We're stuck with ourselves, aren't we?
Going back to our imaginary listener, maybe not so imaginary, who's listening and thinking, 'Okay. Great. I'm going to get on top of the financial self-management for my business.' What else should I be paying attention to on the business level?
ROBERT: Well definitely we have to stay with finance because I think they're one of the major other areas that are underestimated is pricing.
People who freelance, they usually don't have good pricing skills and especially they don't have a good knowledge of how the pricing for freelancers should be done because that's another huge difference from pricing in companies because if you have a company with employees and you have a growing demand, basically, what you would try to do is to expand your production. So, you would probably keep the price at the same level, just hire the next person, next employee, next helper, and you would expand. So even perhaps the best companies, they would even try to expand while also pushing the price down because they would be defusing the fixed costs. But if you are a freelancer, you can't do that.
When you start freelance, usually you have nothing to do. You don't have clients, so your schedule is filling up pretty slowly, and then you suddenly reach a point where your schedule is full. And the initial reaction by freelancers, I would say 90%, is that these people realize, 'Okay, I'm really lame at managing my time.' So they try to be more productive and doing more work in less time. That would enable them to take in the demand that is coming. But the second or third time you would reach the full capacity as a freelancer. Raising the productivity to infinity is not an option. So, basically, every other trial to enhance your productivity is bringing you less and less increase.
And there you have three major options. Either you will ask more colleagues to do some work for you and create a team and you will expand your productive capacity, and that's where a freelancer goes towards founding an agency or company. So, putting your brand on that. That's one direction, it's totally legit.
And the other option is to raise prices. When you have even larger demand, you raise the price, and there you are suppressing demand from people who won't work really cheap. You probably don't want to work with these people anymore or not that much. And the other thing that happens is that by raising the price, you are raising expectations from your clients. I definitely would expect much more professional work from a web developer that asks, I don't know, €100 per hour than from a student who works for €20. My expectations would be much higher, and if there would be some errors or mistakes, I would be definitely asking for them to be corrected. So I probably wouldn't mind with the students.
So if we as freelancers raise our prices, we are making it harder for ourselves because the expectations are going high, and so we have to be more professional. We have to be more educated. We have to be better experts.
The pricing strategy is crucial for a freelancer's growth. This is something that makes you a better expert, that you are earning more and definitely you want to keep that status. So it's actually pretty great motivation for you to not oscillate in quality. You wouldn't like to go on a lower plane where you will make errors, like being unreliable, and so you're making it harder for yourself in growing.
And just to be complex enough, I would say that there is also a third option, which I don't recommend, and this is turning down work. This is something really shortsighted. You may have growing demand and decide at some point that you would just turn down good work, and this is something that may turn against you in the future because if you turned down bad work, that's fine. We all do it. We do it politely. We just recommend someone who's cheaper or whatever, who has some capacity to do so. But when you turn [down] good work that is coming to you on recommendation, you are actually corrupting the good name that forms around you because people would say, 'Hey, that one is great, but choose someone else because he never has time,' which is a problem when you already have time.
Well, this rule that you shouldn't, as a basic rule, turn down good work as a freelancer has some exceptions, obviously. If you are a world-class writer or a field celebrity, you probably would have to do that. But I'm talking about the general rules of pricing. The best way for a freelancer to work with prices is to be ready and be flexible to raise your prices gradually as you grow as a freelancer.
And I may also turn this around and say, for example, if in 2015 you have a price of, I don't know, like €40 per hour, and I see the same person having the same price in five years, how do I understand it? I understand it that this person, this particular freelancer basically wasn't growing at all for these years that he or she didn't move anywhere. Price says a lot about us as freelancers.
MARK: Thank you, Robert. I think you've articulated this really well. There's this dilemma or maybe trilemma, which is that as demand goes, you've got different options. And I'm thinking about this from the perspective of a creative freelancer particularly because, as we know, we have our special motivations.
So I'm getting increasing demand. On the one level, I could hire other people to do it, but then that takes away one of my big motivations for doing this in the first place, which is that I'm a creative, I'm a designer, I'm a writer, an actor or whatever. I want to do the work myself, and I don't want to turn good work away, which is option three. So, what you're saying is if I increase my prices, then that helps to sift the applications because the better clients are the ones who are prepared to pay more for quality?
ROBERT: Yeah.
MARK: You don't mind losing the people who just want the cheapest option. And it's a really interesting point that you make about, then the expectations raise. But you see, if I'm a creative, then there should be a sweet spot, shouldn't there? Because my personal motivation is always to get better, is to be the best I possibly can at something. So this is another case I think where you've got these internal and external motivations. Yeah, you put your prices up, and then expectations go up. But you know what? If you really do value your skills, and your expertise, and your ambition as a creative, then this is, I think, a lovely challenge to rise to, to think, 'How can I deliver more value? How can I do a better job?' And I think, ideally, what you're looking at is a future where you have fewer clients who'd pay you better fees, and you do better work, and they appreciate the better quality, right?
ROBERT: Exactly. And there is so much more behind what you say because you, creative professionals, are special because you work with these internal talents, your Muses, for example, and you have to be sometimes pretty selective in what kind of work do you want to work with or work on.
So I would amend what I said previously. When we as freelancers, are selecting the clients we want to work with, we have so many tools, how to do it, how to select the proper ones, how to select the best ones.
For example, with general freelancers it's pretty common with the senior ones that they have something like an 'ethical codex.' So, for example, I have a friend who has an ethical codex right next to his price list on his website, and he says there, 'I'm not working for people who produce unhealthy food, who produce arms or guns. I don't work for this or that.' So you have several other tools, how to narrow your clientele, and it's fine. It's not only about the price, but the price is, of course, usually the major driver because people and clients, they are usually looking at it as one of the first things.
And as for the second part of your comments, there's definitely a sweet spot, a balance point between the demands and between your price and between your capacity to work. And one of the most complex problems in freelancing is that this sweet spot is constantly moving. So what you need to do is to have a system for personal productivity and pricing – and perhaps even your marketing because by marketing yourself, you are raising the demand – balanced somehow, and you have to be ready on the pricing level, really be flexible on the price, which is a problem for so many freelancers. They are basically setting some price for years to come. And this is wrong.
We are working on a dynamic market that is constantly changing, you are growing as a professional. You are becoming more productive, becoming more in-demand because your good name is growing by doing the good work. And all these factors have to come down to your pricing in the end. I would never recommend a freelancer to have the same price for four years, for two years, for three years. What I would recommend is being more flexible. It means changing your hourly rate, I don't know, several times a year just according to the factors as you perceive them, and also trying to learn different pricing methods because, usually, freelancers, they use one or two pricing methods, for example, hourly rate or day rate, but they don't venture into learning new ones. And these new methods, for example, having your day rate or having a success fee or satisfaction fee or variant pricing, these may enable you to price assignments that are somehow special, and that wouldn't just make sense if you would set price on them using your standard pricing method.
MARK: Yeah. And I bet if you're listening to this and you're intrigued by this, there's a really great section in Robert's book where he really goes into a really quite mind-boggling list of different pricing models. It's very comprehensive, but also very clear as well. So there's plenty more in the book about pricing that's worth delving into. And also the book as a whole, you really do cover all the different aspects of freelancing, Robert. It's a really nicely balanced book.
ROBERT: Thank you, Mark.
MARK: We could be here all day delving into the various sections, but one thing I'd like to talk about before we finish up is the process of creating the book itself. Because you originally wrote it in Czech, and it was a national bestseller there, and you kindly sent me a copy when it came out, and it looks lovely but obviously, I couldn't read it. For the benefit of me and the rest of the English-speaking world, you've not only translated, but you've reinvented the book, haven't you?
Can you talk a little bit about the process of producing the English edition when you already had a really solid, successful best seller? Why not just translate that and send it to a translator and go and make yourself a cup of tea?
ROBERT: That was a really life-changing journey for me because I wrote the original book and it was actually really long. It was 760 pages. It was the first thorough book on freelancing in the Czech language. I really felt the urgency and the responsibility to introduce the phenomenon to Czech readers on the complex scale.
Because the book was selling really great, to our amazement, because we didn't expect a book that expensive and that huge to be selling really well. So when it happened we were thinking that it will be great to translate it because, generally, freelance business know-how is applicable worldwide. It's not a special Czech or European or American one. It's basically something that goes throughout history. And it always stays the same. That's another curious thing about freelancing, that by being a freelancer, you don't follow a company tradition, but you are following a tradition of craftsmanship that goes back to antiquity. Being a successful freelancer has similar prerequisites today as it had in ancient Rome, for example.
So I knew that the know-how is general and I was always drawing from American surveys and European ones, and other authors, so I was pretty sure that the book can be translated. But then we just realized that it would be just too big for the international market, that it would be rather difficult to present the book from an unknown author from Europe to somewhere in America. So I had these deep conversations with people who were working with me on the book because I wasn't sure if it can be abridged, if it can be edited down, I don't know, to 500 pages. And there were two great moments.
First of all, I was writing about it with Steven Pressfield, and I just mentioned that I'm going to edit the book down to, I don't know, 300 pages less and that I'm not sure if I'm able to do it. And he wrote me back in his virtue-full manner. I love how he writes. When he wrote Gates of Fire it was like, I don't know, 700 pages long and his agent told him that to sell the book to a publisher, that it has to be 300 pages long. And so, I just realized, 'Come on, if it's possible to abridge such a great novel, into abridged form and still keep it that great, because it's one of my most favorite books of all time, so I'm definitely going to make it with my own book.'
And that gave me the courage to go on with the process. It was definitely hard because we had to find a translator from Czech to English and it had to be a native speaker. That kind of professional that is really hard to find, but we succeeded. And then I had this one that was translated by Eric Piper, and when he finished the book, I was like, well, my voice in some parts would be different.
I definitely wanted to work more on this manuscript. And I started another long journey with my editor, Scott Hudson, who is American living in Prague, and we were just working like another half a year on the manuscript just to make it into my tone of voice again. When I needed to change something, we had long discussions on how to change the translation. And we did it several times over, but, in the end, I think that the English edition, which was then proofread by another professional, Katie Perkins, a great proofreader, is basically an edition that would be generally applicable for freelancers worldwide, and that we want to use as a basis for another foreign translation. So it would be used for a German translation, a French one or anywhere in the world.
If anyone is listening who is interested in freelancing and would like to have this book translated into their native language, they can send me an email, and we will send them a print sample, no problem. It took us one year and a half to go from a really big volume in Czech to 450 pages in English. There's not a single word I would change anymore in that book. I'm totally happy with it.
And thanks to these people that were working on it and thanks to peer reviewers from all around the world because I just wanted to be 100% sure that if there would be an American reading it or a British reader reading it, that the know-how in the book would be applicable. We approached several freelancers from different parts of the world, from different cultures, and they sent me their inputs, comments. I even edited some of their stories into the manuscript. It was a two ways communication. I really enjoy when people do a critique of my work. I'm always looking forward to that, and I was trying to find some grain of story in it and to add it to the manuscript. I think it's one of the best ways to improve a non-fiction book that you have these random comments. But these people, they definitely have something to say. They want to share something, and it's my responsibility as the author to find a proper place in the book to put it in. So, that was the process.
MARK: Well, thank you, Robert. That's a great story and I think it's a really good lesson for us all to bear in mind that once we do all the work of writing, say, the 700-page book or whatever the equivalent is for us, it's very easy to get quite attached to that format of the work and think, 'Well, this is it. This is set in stone.' But Steve Pressfield reminded us…
ROBERT: Yeah. He is great.
MARK: … it's not necessarily… and you may have to go and reinvent it. There's plenty of times Mimi, my poetry teacher, said to me, 'No, this poem is completely the wrong shape and size. You either need to cut it right down, or you need to extrapolate it into something much longer.' I'm also thinking you can actually buy two, in the Arden Shakespeare, you can get two different editions of Hamlet because Shakespeare was constantly rewriting, and adapting, and extending or cutting, maybe if they were going to do a performance at the palace, they might cut certain scenes or add some in. There may be some topical stuff happening. If he wasn't too proud to get the scissors out and to reshape his masterwork, then neither should we be. And I can't judge it against the Czech original, but certainly, the English edition reads really well, Robert.
ROBERT: Thank you very much.
MARK: So, congrats on doing a great job on that. Okay, final duty for you today, Robert. This is the point of the show where I invite my guest to set a Creative Challenge to you, dear listener. And the point of the Challenge is something that will be related to the theme of today's interview and that you can do or you can at least get started on within seven days of listening to this conversation. Robert, what's your Creative Challenge?
ROBERT: Thank you Mark. I was thinking a lot about it, and I went through all the practices I have in the book just to select the few ones. And I think this one is special because it relates to creative professionals. First of all, let me give some brief introduction. One of the most important topics in my book is a good name; that a good name is something that brings you constant job opportunities, constant opportunities in general. And this good name is an established association of quality between you as a person, as a professional, and your expertise.
MARK: And just to be clear here, you know, when you say 'a good name,' you don't just mean a clever brand name. You mean a good reputation in the industry, right?
ROBERT: Good reputation. Exactly. Actually, a good reputation and a personal brand is something completely different, and people tend to put it in one basket. So, a good name is only a reputation. It's something other people think and tell about you, and it grows over time by people talking about you when you are not present. When people go to the pub, they go to a restaurant, they mostly talk only about other people.
A good name is something that forms by people telling stories and their experience with you to others. And for it to be told, they need to understand what is your expertise, your expertise has to be understandable in a certain way. It can evolve definitely but it has to be understandable as a story because people would like to tell a story of how you started small and went big.
My challenge is that you can list everything you've been doing professionally over the last 5 to 10 years and then just try to tell it as a coherent story to see whether it all fits into a single narrative. Because I believe that you in the first place as listener have to be able to tell that story for yourself and to others, because you would be telling one way or another all the time. And if people wouldn't be able to understand it, to grasp the whole structure, it's not very probable that they would be telling the story the way you would like it.
I think it's great actually to take a look at your career and to identify what were the important points and then tell it as a whole. And it will help you, definitely, to explain your work better because you may find out that the first version of the stories were not really understandable for someone. So, you may want to improve it, and you may ask for feedback like sending it to a partner, to your colleagues and ask them for their opinion. That's my challenge.
MARK: That's a great challenge, Robert. And I really agree with you about the value of this. One of the things I do with clients quite often is I challenge them to write the 'About' page of their website, which is where they tell a story about who they are professionally, because it's amazing how many people are not clear about what that story is and who they are. And the thing is, once you've written it down in that format, then you know that story. You know who you are and you can talk about yourself much more fluently and confidently in lots of different situations.
So I think this is a great challenge, Robert. If you do this and you are feeling brave, and you would like to share it with us, then go to the comments at the end of today's interview on the website. So, if you go to 21stcenturycreative.fm/robert, or if you put it on your website, leave a link to the site or just paste your story right there in the comments, we would really love to read your stories and hear how you got on with the challenge.
Robert, thank you so much. I knew from your book how much you know, and it's been a real pleasure to spend time with you and hear you articulate it so clearly for us. Obviously, people should go and get hold of the book, The Freelance Way.
ROBERT: Yeah, TheFreeLanceway.eu if they want to buy the ebook. And we will be trying to get the printed version to global markets as soon as possible, but it will be several weeks, a month later, I suppose. But the ebook is definitely available.
And Mark, I just want to add that I totally enjoyed this interview and I really appreciate and follow and recommend your work everywhere because you're just a great person to help creative professionals, and you have this wonderful publishing history and I also recommend your books, obviously. Thank you very much. It was a pleasure.
MARK: Thank you, Robert. Thank you. It's a delight to be able to return the favor here. And also, where should people go to find you if they're maybe interested in some – do you offer consulting help?
ROBERT: I do. They may find my website at vla.ch. So, that's my surname with the dot in the middle before the ch.
MARK: Oh, I see, right. Very clever. And the freelance community, again, could you say the name?
ROBERT: Yeah. It's navolnenoze.cz. But it's Czech. So, if you are a Czech or living in Prague, an expat, you are definitely welcome to join one of our events or even the freelance think tank we run.
MARK: Brilliant. Thank you so much, Robert. Really appreciate it.
ROBERT: Thank you.
About The 21st Century Creative podcast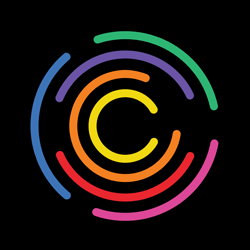 Each episode of The 21st Century Creative podcast features an interview with an outstanding creator in the arts or creative industries.
At the end of the interview, I ask my guest to set you a Creative Challenge that will help you put the ideas from the interview in to practice in your own work.
And in the first part of the show, I share insights and practical guidance based on my 21+ years experience of coaching creatives like you.
Make sure you receive every episode of The 21st Century Creative by subscribing to the show in iTunes.