Podcast: Play in new window | Download
Subscribe: Apple Podcasts | RSS
Welcome to Episode 9 of the Creative Disruption season of The 21st Century Creative, where we are hearing stories of creatives around the world who came up with a creative response to the challenges of the pandemic.
This week we are off to Tokyo, to meet Ichi Hatano, a wonderful artist whose work has deep roots in the traditional arts of Japan.
When his busy tattoo studio was closed by Covid restrictions, he turned to digital art and exhibited his work at CrypTOKYO, Japan's very first NFT art show, which attracted national press and television coverage.
In this interview Ichi tells me about his journey as an artist and the new creative and commercial opportunities he is discovering in the world of digital art.
In the first part of the show, I look back at the interviews in the CREATIVE DISRUPTION season and identify a key factor that made creative reinvention easier for some creators than others – and what you and I can learn from their example.
Ichi Hatano
Ichi Hatano has worked as a tattoo artist since 1998 and also produces Suiboku-ga, a type of traditional ink wash painting.
In late 2019 just before the pandemic hit, Ichi was employing 3 more tattooists plus a full time studio manager, and they were fully booked 6 days a week, with the majority of their business coming from overseas tourists, who wanted a very special souvenir of their trip to Japan.
Then along came the pandemic, and the restrictions meant that not only was his tattoo studio closed for many months, but foreign tourists were barred from entering the country.
So Ichi's business shrank from 6 days a week to only 1 or 2 clients a month. Which meant he had a lot of time on his hands, and he came up with 3 very different creative projects in response to his changed circumstances.
The first one was a beautiful book of his Suibokuga paintings, called Ichi Hatano's Dragons, which he crowdfunded on Kickstarter.
The second project is an ongoing DIY renovation project at a traditional house in the Japanese countryside, which he plans to turn into a gallery.
And the third was his entry into the world of Crypto Art and NFTs.
Ichi took part in CrypTOKYO, Japan's very first in-person NFT art show, exhibiting and selling his digital artwork alongside notable Japanese artists and international icons including Beeple, and Maxim from The Prodigy.
It's a fascinating conversation where a centuries-old artistic tradition meets the latest trends in the 21st century creative economy.
You can learn more about Ichi's art – including his digital art and his book at his website, IchiHatano.com and his Instagram @ichi_hatano
Ichi Hatano interview transcript
MARK: Ichi, how did you become an artist?
ICHI: I didn't have any official art training. I left school at 15 because it was difficult being a group environment. I like studying by myself. I was drawing a lot, and studying art by myself.
MARK: Huh.
ICHI: Yeah.
MARK: What artist inspired you the most?
ICHI: I like Ukiyo-e artists from the late Edo period, which is the 19th century. Ukiyo-e are Japanese woodblock prints. My favorite artists are Keisai Eisen, Katsushika Hokusai, Utagawa Kuniyoshi, this kind of era artist.
MARK: I think a lot of listeners will know Hokusai's 'Wave off Kanagawa'.
ICHI: Yeah. Exactly.
MARK: That's maybe a really, really famous image. But there's an awful lot of other Ukiyo-e images and artists.
Why did you become a tattoo artist?
ICHI: It's hard to say why you like something. If you like it, you like it!
MARK: That's true.
ICHI: I got my first tattoo at 20 years old.
MARK: Oh, really?
ICHI: That's when I decided I wanted to become a tattoo artist. I specialize in Japanese traditional design. Those types of designs are different from Ukiyo-e.
MARK: This is really classic Japanese art as a tattoo?
ICHI: Mm-hmm.
MARK: Is it true that tattoos are a bit controversial in Japan, that maybe some places…like if you go to an onsen bath maybe, they don't like you to have a tattoo?
ICHI: Yes, it's true. Tattoos are taboo in Japan! However, I think it's getting better bit by bit. That will bring a change in attitude in the future.
MARK: Great. Well, hopefully that will be good for your business and your art if people change that attitude.
ICHI: Yeah.
MARK: If we think about late 2019, before COVID appeared, what did your work and your business look like at that time?
ICHI: Before COVID, my tattoo studio was very busy. I was working six days a week, always fully booked.
MARK: Wow.
ICHI: And the studio had three more artists and a full-time manager. And over 90% of my clients were from oversea visiting Japan.
MARK: Oh, so a lot of people were tourists?
ICHI: Yes.
MARK: Who wanted a classic Japanese tattoo?
ICHI: Exactly.
MARK: When they came to Tokyo? Okay. And they don't worry about the taboo?
ICHI: Yeah.
MARK: How did COVID affect your work and your business as a tattooist?
ICHI: When COVID started, Japan closed the border. We had a state of emergency. At the slowest time, I only had one or two clients a month. I always like trying new things, so using free time, I did big three projects.
First, I published a book. For the first few months of COVID, I painted one hundred traditional Japanese dragons using sumi ink on washi paper. I made a book called Ichi Hatano's Dragons. I had wanted to publish a book for a long time, and I was interested in crowdfunding, so I used Kickstarter. It was sold out immediately. It was great success. I would like to do another one in the future.
MARK: Is the book available now? Can our listeners go and buy a copy of the book?
ICHI: It's actually sold out.
MARK: Oh, really? Gosh. It'll be a collector's item.
ICHI: Yeah. Kind of, yes.
MARK: Okay. Well, maybe we can link to the book so people can see, because you've got some very beautiful dragon images which, as you say, it's a very traditional image in Japan. And washi paper?
ICHI: Yes, washi paper.
MARK: That's very special, isn't it?
ICHI: Yes. Very soft like, sometimes Western people say it's rice paper or something.
MARK: Yes. Is that not true?
ICHI: It's not from the rice, actually, that I use.
MARK: It's a myth?
ICHI: Yeah. It's a different plant. But, very soft paper.
MARK: And this is a very traditional kind of art, with the sumi ink and the washi paper, isn't it?
ICHI: Yes.
MARK: Okay. that was your first project in COVID. Did you say there were three?
ICHI: Yes.
MARK: Let's hear number two.
ICHI: For the second project, me and my partner, Laura, bought an abandoned house in the countryside, and since then we have been doing DIY renovation, at the same time, shooting a video which we put on YouTube. It's a traditional Japanese house next to Japan's second-largest lake, surrounded by lotus fields, rice fields.
MARK: That sounds amazing.
ICHI: It's beautiful environment.
MARK: Where is it in Japan?
ICHI: In Ibaraki Prefecture.
MARK: Ibaraki?
ICHI: Yes. It's a little bit north of Tokyo. We've got three buildings on the property. I plan to open an art gallery, a coffee shop and guesthouse in one of them.
MARK: Wonderful.
ICHI: It's only one and a half hours' drive from Tokyo, but the land cost is about 200 times cheaper than Setagaya in Tokyo where we live.
MARK: The property market in Japan is quite different in the countryside to the city.
ICHI: Yes.
MARK: They want to encourage people to move to the countryside or to use the buildings. Is that right?
ICHI: Yeah. I could do creative things while keeping social distancing.
MARK: Yes. It's easier to have social distance in the countryside than Tokyo.
ICHI: Yeah. This is the second project.
MARK: And is there a video on YouTube that I can link to?
ICHI: Yes.
MARK: Great. I will make sure we put that in the show notes and we will link to it on YouTube.
ICHI: Oh, thank you so much.
MARK: I'm very curious to see. Maybe I could come and see your gallery when it's finished.
ICHI: Yes. Please come.
MARK: Great. Okay. When it's open maybe in a future season, I will let the listeners know.
ICHI: Thank you so much.
MARK: And we will send some visitors to your gallery and your coffee shop.
ICHI: Yes.
MARK: Okay. You did the book, that was project number one. The house is project number two.
What was project number three?
ICHI: The third project was starting NFT art, which I know you want to talk about more.
MARK: Yes. I have friends and clients who are making NFT art. I have some friends who are very enthusiastic.
I don't know so much about it myself, so maybe you could tell me, where did you get the idea of creating NFT artwork?
ICHI: I've been doing digital artwork for a long time using the iPad. One of my tattoo clients, Sascha Bailey, has an NFT platform called BAE, which is Blockchain Art Exchange. He introduced me to the idea.
MARK: And what did you think?
ICHI: To be honest, at the beginning, I didn't understand what is this.
MARK: It's not easy to understand, is it?
ICHI: Yes. And then, actually, Sascha is still young. At the beginning, I don't know what it is.
MARK: If anybody's listening to this and they're new to NFTs, it's a little bit like, the way I think about it is that an NFT is like having an actual object.
Normally, if you have a digital object on the internet, you can copy it, you can get thousands of copies of the same thing. But with an NFT, there's just one object. It's like having an actual painting or a drawing. Is that right?
ICHI: Mm-hmm.
MARK: And it's recorded on the blockchain, right? Everything can be certified that this is your artwork, for instance, or your digital file, whatever that contains?
ICHI: Yes.
MARK: How did you get started with the NFTs? I believe you took part in an exhibition at CrypTOKYO.
ICHI: CrypTokyo was the first physical NFT art show in Japan. It was organized and sponsored by GrowYourBase. It was in UltraSuperNew Gallery in Harajuku. There was lots of press, and it was on TV in Japan, too. It was a great experience, and my work was sold out.
MARK: Really?
ICHI: Yeah.
MARK: That must have been very satisfying.
ICHI: Yeah. It was great.
MARK: What kind of opportunities do NFTs offer to artists?
ICHI: It's a new art market, so it's an opportunity for more people to see your artwork, I think.
MARK:x In terms of the financial reward, if you have one digital artwork, then that becomes more valuable, right? It's a bit like selling a painting because there's just one copy of it.
ICHI: Mm-hmm.
MARK: A lot of artists say that the internet has made it harder in some ways to earn a living, but do you think there's an opportunity with NFTs and the blockchain that more of the value can go to the artist?
ICHI: From the artist side, doing the process is the same, and then put it on the blockchain, so put the NFT, then that puts a value on it.
MARK: Yes.
ICHI: Value of the art. I think even like a not digital, or like physical things, the things puts a value on it for the collector who wants to get it.
MARK: Yeah.
ICHI: If it's not only one, so the value is going down. The things, NFTs put a value on the digital artwork because digital artwork is easy to copy.
MARK: And so it solves that problem in a way, or potentially? That's what we hope, is that if a collector thinks, 'I can only buy one image. And if I buy this image, or if I have this NFT, no one else has it, then it's valuable for people to spend money,' the same way they would buy an oil painting or a washi painting.
ICHI: Yes.
MARK: And then, so, hopefully, this is an opportunity for artists to earn more from their work. We don't know how it will work. When the internet first came along we thought it would make life easier, and in some ways it did, in some ways it made more problems. Who knows which way the NFTs will go?
ICHI: Yeah. It's new things.
MARK: It must have been very exciting to be part of the very first show in Tokyo. First one in Japan, wasn't it?
ICHI: Yes. First physical NFT art show in Japan, yeah.
MARK: Okay. NFTs are also controversial for some people, aren't they?
ICHI: Mm-hmm.
MARK: One big concern is obviously around the environmental impact of the technology behind them. What about in Japan? How do people perceive NFTs?
ICHI: I'm not an expert, but I think Japan was slow to join the NFT market. Japan is normally cautious about most of the new things. But when NFT came, it seems like people are positive. About the environmental side… I hope that technology will challenge itself and improve through trial and error.
MARK: Yeah. I think that's a very nice way of putting it, that technology will challenge itself, because on the one hand, there's a lot of technology going towards the creation of the NFTs, and hopefully the opportunities that will create.
But as we know, there's big environmental questions, and I think that is a challenge, as you say. It's a challenge for the technologists to solve it. If you can solve one problem, maybe you can solve this problem.
ICHI: Yeah. My point is trial and error is very important, I think. Just cautious is not going to happen anything.
MARK: I think that's a very good point. You've got to try. And I think that applies to art, too, maybe, in my experience with poetry, trial and error quite often is how you make discoveries.
ICHI: Yeah.
MARK: What have you learned from the process of going from tattoos and washi paper to making NFT artwork?
ICHI: Making art, the process is kind of same for me. For example, tattoo for skin, painting on washi paper, using iPad, it's kind of same process for me. But I learned about NFT and crypto blockchain. I like getting knowledge, especially about new things.
MARK: This interests me about you because you have a very traditional art. It goes all the way back to Ukiyo-e, Edo period, classic Japanese artists, but you're also interested in the future, in technology.
Is this something personal to you or do you think it is a very Japanese characteristic of the culture?
ICHI: Probably. I don't know. I know only my things.
MARK: But you like the balance of the two, the old and the new?
ICHI: Yes. It's have to adjusting the era or environment today, otherwise some of the traditional art will just disappear. For example, Ukiyo-e in a later period, lots of painter, or also investor maybe, I don't know how to… and then there's a carving people, craftsman, too, and then print tattoo, there's three sections.
MARK: That's right, it was the artist, and then the carver carved the wood for the woodblock?
ICHI: Yes.
MARK: And then the printer would put ink on it and do the actual printing. I guess, in those days it's a bit like digital art, because you could have one image and you'd have lots of copies, right?
ICHI: Yes. the print skill is a… not skill, technology. Is going to improve.
MARK: Yeah.
ICHI: But also, if the Ukiyo-e is not popular, then no one pays the money. Also, the craftsman is gone, the market just shrinks, so it just stops. That's one of the traditional art problems, I guess.
MARK: Yeah.
ICHI: But if there's a new art market, it's the chance to keep the traditional art for the future.
MARK: It keeps the tradition going?
ICHI: Yeah. Even like a little bit changing.
MARK: Yes. When you describe that it makes me think…well, we think 'Ukiyo-e, 19th century, very old-fashioned, very traditional', but, I guess, for them it would have been new technology. It was a new market, a new economy.
ICHI: Yeah.
MARK: And that's really what you're doing with NFTs today. It's exploring the new technology and the new market.
ICHI: Yeah.
MARK: The tradition needs to change to keep going.
ICHI: I mean, not all of it but…
MARK: But, you're exploring this. This could be a path to the future, or who knows, maybe it doesn't work out so well. We all thought social media would be wonderful, and it's not so wonderful now! But if you're not exploring, if you're not experimenting, then you never find out. If you're just cautious, then you don't discover.
ICHI: Yeah, I think so.
MARK: Okay. That's the artistic side.
How has your business benefited from having NFT works?
ICHI: More people can see my work, and new experiences, like coming on this podcast, are the benefits I feel.
MARK: It's more visible than art on paper or somebody's body, in some contexts?
ICHI: Yes, I think so.
MARK: Is there anything else that you would like to share? Because one of the things we're talking about this season is how artists and creatives changed direction because of the pandemic.
Is there anything you would like to share about changing your direction in the pandemic?
ICHI: As I said, challenging is very important. Life is short. I feel like I've been starting to think more about how to spend my limited time. I wanted do more big projects, but if each one takes a few years, I can't do a lot! I have to think more carefully.
MARK: That's a really good point. I was 50 years old last year and I started to think like this, I don't have so much time…
ICHI: Especially big projects. [Laughter]
MARK: Right, exactly. How long have I got to do these things? I can appreciate that. And I think it's a really good point that COVID really did make us think about, well, what are we doing with our time? How much have we got left? And what do you want to create? It's wonderful that you came out with three new big projects. You've got the book, you've got the house, which will be a gallery, you've got the NFT direction.
The tattoo business, is that picking up yet? I know there's only a very small number of tourists in Japan right now.
ICHI: Yeah. I mean, just for me, quite enough busy.
MARK: Oh, good.
ICHI: Yeah.
MARK: Good. I'm glad that's the case.
ICHI: Yeah. Thank you so much.
MARK: Ichi, I think this would be a great time for us to set the listener your Creative Challenge. If you are listening to this and this is the first time you have heard The 21st Century Creative, at the end of every interview, I ask my guest to set you, dear listener, a creative challenge. This is something that you can do that will stretch you creatively, and maybe as a person, and it will be on theme for the interview, and it's something that you can do or get started doing within seven days of listening to this conversation.
Ichi, what's your creative challenge?
ICHI: I would like the listener to think about their own creative work and traditional history of their art or craft.
My challenge is, have a look at the traditional form of your artwork, maybe a certain type of art, or music, or writing, whatever it is, then ask yourself, what is happening with this tradition right now? Is anyone doing something new with it? And then research that, see what you can find.
Then ask yourself, 'What could I do that would be a new version of this old iteration?' And maybe you could experiment with a new type of work just to see what happens.
MARK: Beautiful. I love that. Okay. This is very similar to what you do. You want the listener to think about the tradition in their work, maybe do a little bit of research and look into the history of the kind of work you do, where that came from, and then see, okay, now who is extending it? Who's doing something new today? And maybe ask, 'Well, what could I do? How could I join in and start to experiment?'
That's a lovely creative challenge, Ichi. It's very much on theme for The 21st Century Creative where we've been saying, 'Something old, something new,' is one of the mottos of the show.
Ichi, I'm sure people will be very curious having heard you speak about your work, where can they go to see some of your work? Where can they find you online?
ICHI: I have a website, artist website, ichihatano.com. And then you can see my work on Instagram, ichi_hatano, Ichi Hatano.
MARK: Okay, ichi_hatano. Okay. And it's the same for the website, .com, but minus the underscore?
ICHI: Yes. Ichihatano.com.
MARK: Ichihatano.com, okay. I would really encourage you if you're listening to this to go and see Ichi's website, his Instagram, his YouTube videos. There's some incredible work there. It's really exciting, and quite a variety to see Ichi tattooing an image on somebody's skin, and then the images in the book, the dragons. Also, I'm very curious to see the house project.
ICHI: It's Konnichiwa Channel.
MARK: Konnichiwa Channel?
ICHI: Yeah, Konnichiwa Channel on YouTube.
MARK: Okay, Konnichiwa Channel. Okay. Obviously, I will make sure I link to this in the show notes and we'll get some videos in the show notes, as well. Make sure we've got some links to the NFT artwork. If anybody would like to collect a unique piece from Ichi, I'm sure that would be very collectible in future.
Are there any new projects, any current projects that you would like to tell us about?
ICHI: No. Just, still we are doing DIY renovation. That's quite busy right now.
MARK: Okay, that's cool. You've got plenty to do.
ICHI: Yeah. And couple of NFT project I got invited, but still not sure so…
MARK: Okay. Well, I guess if we go to your website, then we can find the new projects and follow you on Instagram.
ICHI: Yes. Thank you so much.
MARK: Then that would be great. Brilliant. Ichi, thank you so much for your time and your…
ICHI: Thank you so much for your time, too.
MARK: It's a really amazing story.
ICHI: Thank you so much.
MARK: I'm so glad to have found this, so thank you very much. Domo arigato.
ICHI: Dōitashimashite. Thank you very much. I appreciate it.
About The 21st Century Creative podcast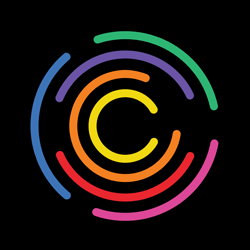 Each episode of The 21st Century Creative podcast features an interview with an outstanding creator in the arts or creative industries.
At the end of the interview, I ask my guest to set you a Creative Challenge that will help you put the ideas from the interview in to practice in your own work.
And in the first part of the show, I share insights and practical guidance based on my experience of coaching creatives like you since 1996.
If you'd like my help applying the ideas from the show to your own situation you are welcome to join us in the 21st Century Member's Group.
This will give you access to Goal-setting, Accountability and Q&A videos, as well as other exclusive insights and glimpses behind the scenes of the show. Due to the pandemic, membership is currently on a pay-what-you-want basis.
Your membership fee will also support the podcast and help to make it sustainable.
Make sure you receive every episode of The 21st Century Creative by subscribing: