Podcast: Play in new window | Download
Subscribe: Apple Podcasts | RSS
Welcome to Episode 3 of the CREATIVE DISRUPTION season of The 21st Century Creative, where we are hearing stories of creatives around the world who came up with a creative response to the challenges of the pandemic.
Today we are looking at the world of film and TV production, which was massively disrupted by the pandemic restrictions. All of which created a huge headache for TV production companies, movie studios, advertising agencies and other media producers.
At the same time, filmmakers all around the world were sitting at home, frustrated that they were unable to use their skills, and anxious about their financial situation. At this point, as you'll hear in today's interview, my guests Harrison Winter, Brandon Bloch and Lagan Sebert realised the solution was staring them in the face.
Listen to find out what their solution was – it's a really dramatic example of a creative opportunity opening up when your innovative approach puts you ahead of the curve.
In the coaching section of the show I encourage you to make your marketing personal with a media dashboard.
Hometeam
In today's interview Harrison Winter, Brandon Bloch and Lagan Sebert explain how in early 2020, when many people in the film and TV industries were lamenting the fact that it was impossible to send film crews around the world, they realised they were sitting on a solution.
Hometeam – Global Content from Hometeam on Vimeo.
Because they had already spent years building networks of film-makers around the world, and providing remote shooting services to clients via Harrison's company Co.MISSION Content Group and Brandon and Lagan's company Magic Seed Productions.
Between them, their two companies had the resources and experience to reboot productions while the rest of the industry went dark. So they took the next logical step, and founded a new company, Hometeam.
Hometeam leverages a highly-curated network of over 500 top-tier filmmakers across more than 150 countries to provide remote shooting solutions to clients around the globe, including NBC's The Voice, HBO Max's Legendary, NBC's Global Citizen Prize, and Trillions of Questions. No Easy Answers, a feature-length documentary for Google.
In the course of our interview, Harrison, Brandon and Lagan talk about the chaos of early 2020, and about spotting the big opportunity in front of them – the point where their innovative approach had suddenly gone from niche-and-risky to mainstream-and-essential.
They tell the story of how they joined the dots, connecting clients and film-makers, to reboot filming, get productions made, and provide work for talented creatives around the world.
And they argue that their model is not just a band-aid for a temporary problem – it can deliver many creative benefits, as well as logistical ones. So it opens up new possibilities for the future of production for TV, film, brand and agency clients.
If you are involved in film production in any way, you'll find this a compelling and thought provoking conversation.
And even if you're not, I think you'll find it an inspiring story of finding the creative solution in a set of constraints – and about the importance of pursuing an innovative idea, in the face of external resistance, to the point where a big opportunity opens up.
Hometeam Interview Transcript
MARK: Harrison, Lagan, Brandon, how did you get started on the creative path that you are now on? I'm aware there may well be three different answers to this!
BRANDON: Do you want the short answer or the very long-winded answer? I won't go so far as to say we're an overnight success yet, but whenever you hear of an overnight success the saying is 10 years went into that journey to get you there. And I would say it's been at least 10 years, but you could trace my journey back to childhood, and drawing, and being creative, and going to school for entrepreneurship, and then dabbling with film equipment, and learning how to tell stories on my own, learning how to use the equipment on my own, going back to school for film, working in the industry at every level, playing every crew role on a set.
That informs every decision we make at this point. I think it's a strength of mine and ours, but is the fact that we've rolled up our sleeves and gotten our hands dirty, playing every role in the film production process. So, we have this innate understanding of what's needed to create something in film and video, and also what our crew needs to be successful, what our clients expect, and what it takes to meet their expectations. Yeah.
LAGAN: I'll jump in. I do think it's interesting. I think all three of us do come from different backgrounds, but there's a similarity to the story because I think is not a coincidence that we're all basically the same age. Because there was definitely some advances in technology that happened in around the mid-2000s where I think in the film community, they call it the 5D revolution where there were new cameras that came out that gave independent filmmakers the ability to make something that looked cinematic, to make something that looked like it came from Hollywood, within a camera body that only cost maybe $1,200 or $1,500. And so I think all three of us were kind of part of that.
I know for myself, I was very interested in film, I was working in production in Los Angeles, but was inspired by the independent filmmakers that I saw making documentaries. At that time, I was very interested in social documentaries. And just seeing that the technology had advanced and the tools were there, that anybody could grab a camera, and as long as you had the talent and you had the commitment, and you had a good story to tell anybody could really do it. A lot of the people that we work with now, not all, but a lot of them do come from that same generation, where in the mid-2000s when the technology got to a point where anybody could pick up a DSLR and go out and create something beautiful.
MARK: Harrison, does that resonate for you?
HARRISON: Absolutely. I think the original question was how did we individually and collectively find our way to creative path? That was the question, right?
MARK: Yeah.
HARRISON: I think what Lagan said resonates for all of us. We all 'grew up' that way in our professional careers, and found each other as collaborators and partners that way. I think being a creative in general means that you're just wired a little differently, and that wiring can come from a range of different places. I come from a fairly creative and entrepreneurial family, where that's a part of who we are. I spent the first 10 years of my career in advertising, and marketing, and things like that before I just really got bored. And as Lagan said, all these filmmaking tools became immediately much more readily available. And so I started filming, and directing, and producing, and editing, and coloring, and just really got bit by it and fell in love with it, and made a career switch in some regards. I think we've all found our own winding paths into this, but I think especially over the past 10 years, have a ton in common on our creative path, on how we arrive at where we are today.
MARK: And if we could maybe fast forward to late 2019, none of us had ever heard of Covid, what did your work look like at that stage? Where were you? What were you working on? What were you planning for 2020?
BRANDON: I'll take this one. Lagan and I were running a production company called Magic Seed. And what that looked like was a pretty traditional model for a small, full-service production company. We were doing a lot of branded content, a lot of music videos, social content, some commercials. I think we had that pretty dialed in, and we're really proud of our work. It was a lot of really creative stuff for brands and agencies and companies. What's unique and set us up, I think, to respond so quickly to what happened in early 2020 was Harrison came back into the picture and we were all having a conversation at that point. As 2019 moved into 2020, the three of us were having conversations about how could we do this better?
We were identifying pain points of how, based on 10 years of experience for each of us something could be done better here. There seems to be a lot more effort put into making a video than needs to be, and a lot of frustration, like pitches that go nowhere, a lot of effort goes into that, overshooting just tons of footage that all leads to a 30-second spot. And you're like, 'We left so much on the cutting room floor.' As a father of two young kids having to spend more and more time on the road. Every time I had to make something, I had to go travel for 4, 5, 10 days at a time. And so, just identifying inefficiencies in the model, ways that could be done better.
We have a document from late 2019, early 2020 pre-pandemic of like, 'Here's a bunch of pain points and as three partners with experience and innovative spirits, maybe there's ways we could solve this.' And that's the conversation we were having right as the news dropped of the pandemic.
MARK: Okay. And little did you know what that news was going to be, and maybe which specific pain points got ramped up.
What was your sense at that point of what the most important pain points were? The biggest problems to solve?
LAGAN: I definitely think Harrison should jump in here because if there was any of us that had the crystal ball, it was definitely Harrison. Because obviously, when the pandemic started, the most practical thing that stopped is travel. So, Harrison's the one who's been working on this model of doing production without travel for a long time. Harrison, do you want to just like, talk about that a little bit?
HARRISON: I would love to. It's funny, as soon as Covid arrived on the scene, within the first couple of weeks I turned to my wife and I said, 'This Covid thing is going to be a big deal, and it's going to be a mess, and it's going to be really bad.' But one of the first things I said is, 'It's going to be amazing for our business.' Production had started to come to a standstill because you had a legacy industry that was built on putting crews on planes to go and shoot. And I had been running a production company for a decade that had a very specific, unique model that really was about remote, global production. We had done huge campaigns where we were filming with 30, 40 crews on a single day spread out around the world.
But leading up to 2019 and early 2020, that production company that I was running had really started to reach its limits in terms of client growth and things like that, just because we'd carved out such a niche in global that it just became limiting. When Covid arrived, my first instinct was the entire industry was then going to have to go through a really big, painful adjustment. The first knee-jerk reaction was let's hold productions. Let's hold productions and wait and see what happens. And then what happened was, after two or three months, when everybody started to realize that this wasn't going to turn around anytime soon, and everybody's livelihood as advertising agencies, as brands, as TV networks was like…content's been the lifeblood of those industries and those businesses in driving revenue and advertising dollars. Something had to be figured out.
It was very, very immediate in 2020, me, Brandon and Lagan all kind of immediately came to the idea that we've got to launch something new, and it's really got to be focused on remote production, and we've got to do it quickly, and come to the market with something that is fresh, that is timely, that is solution-oriented to solve this problem because there's nobody really better fit to do it. That's my long-winded answer. Does that make sense?
MARK: Yeah, that does.
I'm curious, before we go too far into the pandemic story, what was it that made you prioritize global production and remote production for such a long time before this came along and everyone had to think about it?
HARRISON: Before I started that production company, I was in advertising and marketing for a decade at brands and at advertising agencies. The last account that I had helped to run at an ad agency was one of the biggest hotel travel companies in the world. And that client and a lot of other clients around the agency were starting to ask for a lot more digital online content that was not huge TV campaigns, and the agencies were having a really hard time delivering on it. They were starting to ask for content that needed to be filmed in a lot of different places. And it just wasn't a request from clients that anybody out there was really able to meet.
At the same time, I had started to create content. So, I had become a filmmaker in the sense of learning how to shoot, direct, edit, all of that. At the same time, I started to meet a ton of other filmmakers that were very similar to me. I was living in Brooklyn at the time. And that's when Brandon and I linked up, and I started to do small projects for brands. As I was meeting more and more of these filmmakers in Brooklyn because Brooklyn was a massive creative hub at the time. Brooklyn was like one of the epicenters of where this new filmmaking meets technology was starting to really like bubble up globally. Brooklyn was one of those main hubs, but I started to notice Brooklyn was not an anomaly. Because of the technology, these filmmakers are budding up everywhere.
I saw these two things meet. I saw the need because I come from advertising and marketing, and then I knew that there was this supply to meet it, but nobody had really made that connection yet. In these early stages of this industry transformation, it's back to your original question, why did I decide to focus on this? I needed something and I wanted something that I could go into any room, at any client, at any agency, anywhere in the world and say, 'Wherever you need your content filmed, we know how to do that tomorrow. And we've got it covered.' I needed to have a stake in the ground in order to really drive attention and confidence, and to be known for something. I saw the trend and I felt like that's where everything was heading, and I started to just build it around that.
MARK: So, you observed that trend. You noticed it in your own experience, your own ambitions, and your own practice as a filmmaker. You looked around, you saw other people were doing it, not just near you, but in other parts of the world. And you had this idea of joining up the dots so that, as you say, you could walk into that room and promise remote production, wherever, whatever the project is, around the globe.,/p>
So, is this why you said to your wife, 'I think there's a good opportunity for us when the pandemic…'
HARRISON: When Covid hit?
MARK: Yeah.
HARRISON: I think the big reason was the first 10 years of running this type of model, we were working with amazing clients. But the reason why we were working with amazing clients is because those types of clients were the early adopters. It was the tech companies of the world, it was Facebook, Instagram, Google, Starbucks. It was these really, really forward-thinking early adopters. But they would only have a few key projects a year that were a very good fit for this model. What had happened over that decade is there was nothing that had really happened yet to really push this model beyond the very early adopter clients. There wasn't enough momentum to push it a little bit more mainstream as a model that more and more clients could see a reason to use.
The reason why I turned to my wife immediately was because I could understand that this was going to be the huge shift in the fabric of the world and the fabric of reality that was going to, all of a sudden, make this model an absolute necessity, where it was no longer going to be relevant whether it's early adopters or late adopters. All of a sudden, within a matter of a month of Covid happening, this model then, all of a sudden, became really, in our minds, the only way forward.
The task of finding early adopters and educating them on the model, and how it's going to work, and you, for a decade, having to push upstream, all of a sudden, the current in the stream changed direction. And all of a sudden, I knew the stream was going to start to flow towards us. And that's kind of where my mind was going and why I said that to my wife, I knew the river current was going to change.
BRANDON: I could say it another way is that it went from a nice-to-have, I think. If you wanted to tell a story that was a global story, and you didn't want to put a crew on a plane and fly them to those locations, it was a nice model. And the client had to come around and say, 'Oh, well, maybe we could use this different model and take a risk on it.' And then it went to a must-have solution; this is the only way we're going to be able to move forward because travel's impossible. Covid created this constraint, and the solution had already been solved by Harrison and his model. And Lagan and I were already familiar with this solution because I had been a director for Harrison's company.
So, I had been on like the crew and director side of using the model and knowing it works, and this is how you build productions. And Lagan and I had also spent a career doing music content, hopping on tour buses, landing in cities, and crewing up with local crews. So we kind of had our own version of this. And the important thing is a comfort with it too, knowing that I could fly to Seattle. One of our last productions before Covid hit, was Lagan and I flew to Seattle and we connected with an entire crew in Seattle. We didn't fly the whole crew there. We were comfortable flying there as the creative leads and hooking up with a crew that already had the infrastructure. So we were all very comfortable with this model of there's remote, distributed crews all over the world.
I want to tell a little story of in the early days of Covid, the other thing was we're friends with agency leads and creatives who commission business. Personal friends. We're also friends with the filmmakers, people who run around, own the gear, travel, create awesome content. So for me, what the experience looked like in the early days of Covid was scrolling through my Instagram feed, and one friend who works at an agency is like, 'I guess full stop. No more production until this passes.' And the next little frame on Instagram was my buddy Mike, down the street, or in another state who owns a closet full of tens of thousands worth of amazing RED cameras and gimbals and drones, he's saying, 'I guess my life is going to be doing still lives of my cats, or the flowers on my table because we're all quarantined.'
So what it looked like to us, I think, is demand meets supply. Demand of, 'I guess we're never going to do production again,' and the next thing you slide down, you see a filmmaker, 'I guess I'm never going to shoot again,' and us saying, 'Well, I guess we could actually be the matchmaker between those two parties and help them all realize you can keep your projects going for your clients because we could shoot it wherever you need to shoot it without needing to travel. We could shoot it locally. And for the filmmakers, you could still have a livelihood. You don't need to hop on a plane to earn a paycheck. You could shoot with the resources you own, and you could shoot with your friends and your family members even. You could tell stories locally, you could tell stories in your own backyard, at your own kitchen table.'
So when I flash back to those early days of the pandemic, it was motivated by a lot of, 'Let's solve this problem for our friends who work in agencies and need the work made, and our friends who are filmmakers and need to keep making a living, honestly.' It seemed like a very easy, 'Aha, okay. Let's just link these two parties together and keep making stuff.'
LAGAN: Yes. One really quick note on that, because of the three of us, I do the most work in the music world. So, what happened in music was really fascinating because all the tours got canceled. Which is the main driver of income for musicians. So, because there's no album sales anymore, the main way they can make a living is by touring. All the tours got canceled. So all of a sudden, all of these musicians, their best option for earning income was doing live streams or doing concerts online, things like that. The demand for video spiked I would say probably overall. I think there's probably somebody who's figured that out, that it's probably the demand for video since the pandemic started has spiked in general.
But I can tell you from experience in music, it has absolutely spiked. In my network, which is much more heavily focused on music it was just a necessity. A lot of people, the artists and the labels and things like that, they're like, 'How can we do this?' And the reality is that the way that we've all three of us been brought up…we've done production is a more nimble model. And that's the style of production that works within a pandemic, is a more nimble model where you have 5 to 15 people on set instead of 50 to 150 because that is exponentially more complicated during a pandemic.
BRANDON: I think we all got really comfortable in our careers over the past 10 years. You could make something really beautiful and compelling with…I'll be honest, with a two-man crew. My most popular video I ever made that looks beautiful, in my opinion. No, but it's award-winning, it got all the Vimeo staff picks, it got into a lot of festivals and won some festivals. I made that with my friend, Tim. It was two people. That's it. And then I would go as a director to a set where I come in, I look around, I'm like, 'There's 60 people on the set. What are all these people doing?' And then the end product comes out and I'm like, 'This is nowhere near as lively, and exciting, and entertaining as the thing I made with my buddy.' So, just to say, I think all of us got really used to that scale of production.
A lot of our clients still with Hometeam, come to us, and one of the things they're having to get comfortable with is, 'Wait, are you saying we can make something for television with a crew of four or five?' And maybe that's actually one of the big things they're having to get comfortable with. We've seen that for over a decade.
MARK: So you're saying there's a clear and obvious benefit to all of this in terms of logistics, being able to get people on the ground where you want them to be, to shoot without having to get on airplanes, etc.
But you are saying that beyond that, and the efficiency, and the environmental impact, and so on, that there's a creative benefit in being leaner and being more nimble?
HARRISON: You're teeing up Brandon's favorite subject.
LAGAN: Go for it, Brandon!
MARK: Yeah.
HARRISON: New creative possibilities…
BRANDON: My favorite part of what we're doing is…I mean, there's a lot of things I really love about what we're doing, but one of my favorite things is meeting agency creatives on a call. And they're like, 'We've heard of you guys. I think we might need to use you because there's no other way to get this done.' So they meet us because they're stuck, their back's against the wall. And my goal in those conversations is to turn them into seeing this isn't just a, 'You're forced to use us.' What the tool we've built with Hometeam actually offers is a new creative tool in your toolkit that opens up the ability to tell bigger stories across a global scale. So, rather than you needing to crew up in the most expected hubs of maybe LA, New York, Atlanta, your story can be more authentic, and more local, and feel more homemade.
Nobody knows the texture of their city better than a local crew. So when we're shooting for NBC or HBO you can imagine how they used to arrive as a crew, flying from LA, lands in Iowa, and has to immediately start sourcing locations. And they're going to hit the highlights, the most expected kind of touristy things you could search on Google. Instead, if you hired a crew from Iowa, they're going to say, 'There's this awesome cornfield.' And, 'My buddy owns that coffee shop.' And, 'There's this really cool alleyway nobody knows about where all the locals do graffiti or whatever.' You're able to bring more flavor out of the creative.
By the end of these calls with agencies, I start to see their eyes open up and they're like, 'Wait, we could tell stories that exist across the United States,' or 'We could tell stories that exist across the globe rather than…' Yeah. We have another client that's an education client and this is an example I like to use. We used to say, 'Let's land in Seattle or Austin. And we have to tell the story of five students and what their experience looks like, but we have to cast it all in that one city because we're doing five days of production in that city.' With that same client, we can now say, 'We could tell the story of what does the first day of school looks like in every one of the 50 states in the US?' And we could film it all on the same first day of school. And it's just a whole different creative possibility.
LAGAN: Can I add one thing to that too? Is something that's really…and this, you have to chalk it up to technology in the way it's advanced, but like on a traditional set you've got your director, your cinematographer filming. And typically you've got, whether it be like the clients or other interested parties, if they're on set, they're typically away from where the filming is happening behind a monitor. And they're watching the monitor, right? What's crazy is, so what is the difference between that and watching the same footage on Zoom?
Because here's the other thing, is if that client has a note on what they're shooting, they're not going to go yell at the director, 'Hey, hey. Stop doing that. We gotta change and do this thing.' What they're going to do actually, is they're going to text the producer. So, what's actually happened is like when you're on Zoom or Google Meet or whatever, and you're streaming the camera feed, it's actually making things more streamlined. Because then you could just put in the chat to the producer, 'Oh, by the way, we need to get another version of that because the guy pronounced the name of the city wrong.' There is absolutely nothing different from a client or an interested party doing that, watching the feed on Zoom or traveling halfway across the world to sit in another room behind a monitor. There's no difference.
HARRISON: I'd love to add one other important thing about the creative possibilities that Brandon was talking about as well, a really super important thing is I think our industry right now is…there's two, I think, parts of our industry. There's an old guard and a new guard. And what's happened is when Brandon talks about these additional creative possibilities and finding or using that filmmaker in Iowa, who knows all about the best places to film because they live there.
What's interesting is the old guard of our industry who's been filming in New York and LA for decades is still operating under the assumption that the only good filmmaker talent, directors, DPs, etc., are still only residing in New York and LA. What we have found over the past decade is the guy in Iowa is filming on the same gear, and is as talented as the filmmakers in New York and LA. He might be hard to find, but he's there. He's in Iowa.
LAGAN: He or she.
HARRISON: He or she. Great point. And there might not be 50 in Iowa, but there might be 2. And that level of talent is a big part of why these creative possibilities are open. I guess what I'm trying to say is what we do is not just stick somebody behind a camera. What we've done over the 10 years is we've done the really hard work of finding, all right, if there's only one guy or woman in Iowa at this level of talent, who is he or she? And we found all of them across the U.S. and 150 countries around the world. And that's a big part of what's also opened up these creative opportunities. The old guard might have also assumed that there are camera operators in every state, but that the talent is very subpar. And that's just changed completely gradually over the past decade. And that's a huge part of what's opened up those creative possibilities.
LAGAN: And it's also why we call them filmmakers. I think that's a really important classification because there's nobody on our roster who's a camera operator. We only work with people who are filmmakers. And the difference is, that means that they are technically capable to operate cameras, but they're also very adept creatively to have the vision, have a great eye to know how to get the beautiful shots, and how to tell a story visually. So there's a big difference. And that's why we always refer to our network as filmmakers.
BRANDON: I just want to jump in and say it's because the only reason our model works… people say, 'Well, you have less control if you're doing this remotely.' For this model to work, we have to find the right people who can take a vision that's 80% baked in, and we deliver the correct shot list, and style guidance, and gear specs, and all that. We take it 80% of the way and then we trust them as talented filmmakers to take it across the finish line and add 20%, 30%, 40%. They always plus it. That's how this model works. One of the things I think for your podcast and your audience is for all of us, I think, to succeed, we need to trust each other a lot.
If we were the types of creatives to say, 'This is my vision, it's only in my head. I need to control it 100%. I need to be there onsite telling everybody exactly what to do.' We wouldn't have come to this solution. The people in our network all have a similar spirit. It's egoless, collaborative, independent. And so, that opens us up to consider a lot of different possibilities that others might not open themselves up to consider.
MARK: Okay. So, if we go back to the early part of 2020, Brandon, you are scrolling through Instagram, Harrison, you're talking to your wife, you're all trying to get your heads around, 'What is happening to us? What are the implications?'
How did you get from there to forming Hometeam?
BRANDON: I remember it one way, but I would love to get both of your guys' perspective. I think one of the first things we did was start reaching out to our filmmaker friends and say, 'Let's hack together a bit of a Rolodex of where you located? What kind of gear do you have? Things like who's in your family who might appear on camera? What parks do you live near?' We were basically expecting no one could leave their house, or go more than a mile in any given direction. Also we were thinking there's going to be some clients who want to shoot a tabletop orange juice commercial with a young kid, there's going to be some clients who want to shoot a really cool music video in an urban environment.
So we were just thinking, what are the possible scenarios of clients and what they might need? And then who do we know amongst our friends and our network, and Harrison's vast network that he had created with his previous Co.MISSION company? Let's all just combine all of our Rolodexes, and just start reaching out to our friends who are all stuck in the same way and say, 'Hey, we're going to figure this out. But in order for us to figure this out, we need you to help us out and tell us, what are you able to do locally?' I remember that as the first step.
HARRISON: Here's the story. So me, and Brandon, and Lagan had already linked up in January 2020 to start to try to figure out how do we all figure out how to work together? Despite having two different production companies, how do we go in and start working more together? We had started to try to map that out. And what happened was when Covid hit I'm in Charleston at the time, Brandon is in Austin at the time, Lagan is still in New Jersey, hadn't yet moved to Nashville. And so we're all communicating on text, day to day, tossing around ideas. I remember I got up one morning and I was just trying to brainstorm like, okay, production's at a standstill.
We knew had this remote model that would work, but at the same time, brands also wanted commercials and things like that, where you need actors, you need talent, not just the crews. How do you start to do that again? I definitely jokingly texted Brandon and Lagan. We also had like some really great contacts in Seattle. I said, 'We should just rent like a massive house in Seattle, put all of our crew and gear into the house in Seattle, and bring in an awesome wardrobe stylist, and bring in a cast of five to seven talents, and just churn out different commercials for clients. Make everybody in that house quarantine so that nobody would catch Covid, and we could just repurpose talent, and just make commercial after commercial.'
I was joking. And I'll never forget, Brandon texted back and he was basically like, 'Fuck that. We should just have all of our filmmakers that already have their family that can act as talent. And every single filmmaker that lives in a home is a different one of these things.' And he was like, 'And we should just call it Hometeam.' In that singular text exchange, is the story of how it happened in terms of like, if you were to make it into a story. Then we went to work, and then it was like, 'Okay, there's really an idea here. And we can make it work. It's essentially like the model that we already have with remote global production, but now let's plus onto it everything.' Does that make sense?
BRANDON: I would go further just for your audience and say that encapsulates one of the lessons of Covid, I think. We could either put up our shields and say, 'Okay, we all have to quarantine and just get really small and maybe bring the resources in, but stay really protective of what we have, or we could share it all. And together we could all rise together.' So, that's what we're proud about with Hometeam, it's this massive fellowship. It's a big tribe, it's a big community. And by grouping together, we're able to offer something really special to clients to keep going. But it's a different approach. It's a different model. I think there's lessons in a lot of industries; if you share it and if you become more of a distributed model, there's different opportunities.
MARK: I think there's a lesson for life there. That's such a great perspective. The one thing I've said from the beginning of all of this on the show, is that I hope we all come out of it with more choices and more possibilities than we went in. And it certainly sounds like you are delivering on that with what you're doing with Hometeam.
LAGAN: Could I say one thing based on your last point, or the last thing you said?
MARK: Yeah.
LAGAN: I think, with what we've been up to for the last few years, the thing that gets me the most excited about it when I think about, 'Oh, okay. This is something that actually does have some legs, it's starting to catch on.' The thing that gets me the most excited is that I think in the early days of the pandemic, I think there was an enormous amount of stress, especially around people who work freelance as freelance filmmakers. Is our way of life even going to be able to go on? Do I need to like go get an office job somewhere, or choose a different industry? And honestly, I think all of us, at some level, had that fear ourselves.
So what I'm most proud of is that we found avenues to bring interesting work to these filmmakers who are within our network and that they can do it without traveling, without spending 80% of their time on the road and being away from their families. But then, when I think about where this could go, I'm really excited about growing the Hometeam community of filmmakers and having it actually become more of a community where people can lean on each other for advice and also as a way to get more work for everybody.
But then also if you look ahead even further than that is it a way to help empower local art communities? These filmmakers who if they live in Birmingham, Alabama, or Madison, Wisconsin, or places like that if we're bringing them more work, and I know it's a far off goal, but it's on a very small level, are we helping to make these artistic communities in all these places across the world just like a little bit more vibrant? I think it's something that really excites me about it.
MARK: Thank you, Lagan. That is a really great perspective.
I know one question I'm going to get in response to that from my listeners, I'm going to have filmmakers contact me saying, 'Can I join this community? Are you recruiting?' If somebody is in a part of the world where they think, 'I've got skills, I've got professional equipment. Could I be a part of Hometeam?'
BRANDON: Yeah.
LAGAN: The answer is yes.
BRANDON: I think we're always recruiting. I think the goal is we're only so many people able to do so many hours of searching for the next talent. Or these hidden gems. Our goal is to turn it into sort a banner, or a beacon. Then we've really done our jobs well, if people start to know that we're out there and come to us and say, 'I believe in your values and your mission, and I want to be involved.' I'm so excited for that day to happen. Yeah.
MARK: Where should they go if that's the case, somebody's listening?
BRANDON: If what we're doing excites them, they could go to wearehometeam.com, and on there, just shoot us an email, and it'll arrive in our inboxes, and we'll start the conversation. That's how they could get in touch.
MARK: Fantastic. And of course, I'll be linking from the show notes as well. We've been on quite the journey here, and I think there will be a lot of creatives listening to this, particularly within film and TV, obviously, but also other creatives. I think you've opened up some really important, fundamental ideas for us all in how we respond to this situation.
I think this would be a good time to focus on your Creative Challenge. If anybody is new to the show, this is the point where I ask my guest, or today guests, to set you, the listener, a Creative Challenge. This is something that is on theme for the interview, and helps you maybe integrate some of the ideas into your own practice. And it's something that you can do, or you can get started on within seven days of listening to this conversation.
So, Hometeam, what is your Creative Challenge?
HARRISON: My Creative Challenge is the question, when and what is your next reinvention? As creatives, what I feel at this stage in my career is I feel like I've, in retrospect, had to go through a series of reinventions as a creative, as an entrepreneur, as a business model personally, as a company. I used to not really realize the reinventions until after they had already happened. And so now when I look back, I'm like, 'The reinventions are constant. They're like every four or five years.' And when I sit down and I look at it, it's like, what still holds true in your value that you provide, and what needs adjustment? And if you can separate those two things, it'll help you get closer to your next reinvention. That would be my challenge, is to look at it proactively rather than reactively, of seeing your next reinvention coming, and shape it, and know that it's coming, rather than being reactive. I think that's one of the biggest lessons that I've learned. That would be my challenge to any creative or any entrepreneur.
MARK: Okay, great. Because it's coming, ready or not, is what you're saying?
HARRISON: Yeah, absolutely.
MARK: All right. Who's next?
LAGAN: I got one.
MARK: Okay.
LAGAN: Mine's a bit more straight-forward, I think, for our topic, but I think a lot of times when you're trying to do something creative, you're always asking permission to do it, because there's always some sort of gatekeeper who's the barrier between you and whatever creative endeavor you want to do. And I always tell people, if I talk to younger people who are trying to get into film specifically, is to just start doing it, because that's really the only way to learn. And especially when you're specifically talking about filmmaking, the tools are there. At this point a cell phone camera is as powerful as professional cameras were 10 years ago. If you have the vision to write a script and you have a cell phone, then you can make a movie. Stop asking permission and start making stuff.
MARK: Fantastic.
BRANDON: I love that. My dad's a designer and he's a consumer advocate, really interesting guy with a whole diverse set of experiences. But one thing he really instilled in me was, he always said…I think this is from his dad too, so maybe advice from my grandpa, 'Throughout life challenges will come your way. But whenever that happens, look for a chance to turn a disadvantage into an advantage.' Is what he would always say. So this sort of disadvantage into an advantage is burned into my head.
And as a guy who has a design and consumer advocate background, I was exposed to that, it turned into whenever you feel a pain point or a constraint, that's where your answer is. So, for the challenge, what I would encourage your listeners to do, and this has always stayed true for me, is rather than accept the things that piss you off or are standing in your way, look at them and say, 'How can I solve this?'
If you could solve it, it probably means a lot of other people want it solved. And that might be your answer to opening up a whole world of possibility. Look for the constraints, look for the things that piss you off, make a piece of art about it, make a comment about it, solve it, share it with the world. That's how I try to approach things, actually.
MARK: Thank you, Brandon, Lagan, Harrison. One thing I'm really taking from today, and I always say to my listeners: 'Listen for the attitude. Even if it's not your industry or your creative field, listen to the attitude that these people have.'
You've really showed it in spades that coming to a crisis, you can't expect the crisis, but actually you already had a lot to draw on before it hit. Also what I love is the fact that you were outward-looking. You were looking to connect people, you were looking to come up with solutions. There was no end to commiseration and what Raj Setty likes to call 'the sympathy exchange'. But you were looking to the future and saying, 'Hey, here's what we can do. Here's the opportunity in the constraint.'
Where should people go who want to find out more about Hometeam? Is it wearehometeam.com?
BRANDON: That's it. We've built a pretty robust site. We turned our capabilities deck that we are sharing with clients and filmmakers into a website, so it's a collection of our work, it's a collection of case studies, how we got stuff done, some behind-the-scenes photos of our crews out in the field information about how we approach things. I think it's like a pretty robust website that you could learn a lot about who we are, where we come from, and what we're doing at any given time.
MARK: And also, I would say, if anybody's list listening to this who is thinking, 'Yeah, but really, can you get the quality? Can you get the consistency creatively?' Go and have a look at the project section of the website because there's an eye-popping set of projects. And several of them, you list all of the locations where you've shot and I wouldn't guess. It looks and it feels seamless in terms of the look, and the feel, and the style, and the atmosphere, and also the quality. So, that's a great place to go and check all that out, wearehometeam.com. Thank you very much, gentlemen, for your time and your hard-won wisdom.
HARRISON: Thank you for having us.
BRANDON: Thank you, Mark.
LAGAN: Yeah. Thanks for having us.
About The 21st Century Creative podcast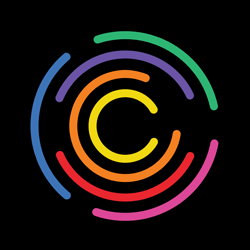 Each episode of The 21st Century Creative podcast features an interview with an outstanding creator in the arts or creative industries.
At the end of the interview, I ask my guest to set you a Creative Challenge that will help you put the ideas from the interview in to practice in your own work.
And in the first part of the show, I share insights and practical guidance based on my experience of coaching creatives like you since 1996.
If you'd like my help applying the ideas from the show to your own situation you are welcome to join us in the 21st Century Member's Group.
This will give you access to Goal-setting, Accountability and Q&A videos, as well as other exclusive insights and glimpses behind the scenes of the show. Due to the pandemic, membership is currently on a pay-what-you-want basis.
Your membership fee will also support the podcast and help to make it sustainable.
Make sure you receive every episode of The 21st Century Creative by subscribing: