Podcast: Play in new window | Download
Subscribe: Apple Podcasts | RSS
This week's guest on the 21st Century Creative podcast is CJ Lyons, a New York Times and USA Today thriller author who has sold more than 2.5 million books.
She has won numerous awards, including the International Thriller Writers' prestigious Thriller Award, and the Daphne du Maurier Award for Excellence in Mystery and Suspense.
Once upon a time CJ was a pediatric ER doctor (for those of us outside the US, ER stands for Emergency Room) so she was helping children and their families facing medical emergencies. She has also assisted police and prosecutors with cases involving child abuse, rape and murder.
As she says in the interview, working as a doctor meant she saw people at their very best and their very worst. This experience has clearly been a big influence on her fiction. And in our conversation she has some compelling things to say about the value of art and storytelling in the face of the darker side of life and death.
I first met CJ about 10 years ago, when her career as a writer was starting to take off, and since then it's been amazing to see her success, and inspiring to see how she has handled it, with good humour and generosity, inspiring others through her writing and speaking.
So asked her to come on the show and share some of the learnings from her extraordinary journey, and she kindly made the time to give me an extraordinary interview.
If you're in the early phases of your career, as a writer or another kind of creative, you'll find CJ's story inspiring and instructive, especially in relation to dealing with adversity and setbacks. It's sobering but maybe also reassuring to that a 'big name' writer didn't have things all her own way, and that she had to fight to get where she is.
If you're a more experienced writer or creative, then you'll be particularly interested to hear CJ reflect on the ups and downs of a successful career, and on how to stay true to your inspiration over the long term, regardless of external circumstances.
CJ Lyons interview transcript
MARK: CJ, when did you first realize you wanted to be a writer?
CJ: That's a question everyone asks, and like so many people, I actually started out as a storyteller very young. In fact, my earliest memory is of doing puppet shows with my mother's hair curlers and telling stories. I went to a Catholic school and the nuns were always very distressed, and I was in time-out quite a lot. Because to their mind, I had difficulty discerning the difference between a lie and telling the truth, and really it was like, 'Well, no, I know what the truth is, I just think it's much more interesting if we go in a different direction,' and I would tell stories.
So, very young, I wrote my first novel which was a young adult fantasy, total rip off of Terry Brooks' The Sword of Shannara when I was 14 or 15. But even before then, I always wrote short stories and poems and I had won awards for my writing in elementary and junior high. So I just always knew that was part of me, I just never dreamed of turning it into a career until I was much older.
MARK: Because your first career was as a doctor, right?
CJ: Yes. I was a pediatric emergency medicine physician, and I was a doctor for 17 years before I took a leap of faith to write full-time.
MARK: How did you get from writing to doctoring? Was it just a completely different part of you took over or was there a link in your mind?
CJ: Well, as I said, I was always a writer, and writing is really my way of, as an extreme introvert, of coping with the chaos of the world around me. And so I even wrote two novels while I was in medical school despite attending class and being on the wards and working 100-hour work weeks, because I needed to process.
MARK: Sorry, CJ. I'm just thinking of all the clients who've told me they don't have time to write, and you wrote two novels while you were in medical school?
CJ: Oh, yeah. That's an excuse that I refuse to accept from anyone! Because I mean look at so many romance writers who are managing households and working outside jobs and still writing brilliant books. Look at, well as a physician, there's such a huge tradition of physician writers. In fact, a lot of physicians who know that I left medicine are like, 'Well, why did you leave medicine? You could just do both.' And I just don't have the temperament where I could handle giving 120% to my patients and 120% to my writing, because at that point, I had two contracts with a New York City publisher. I felt obligated to give them the best I could.
So leaving was a huge decision for me. It was very difficult, but it was the right decision in the end. But it was a leap of faith, I saved up my money, I prepared myself to really lower my cost of living. And I just wanted to give the writing at least a year or two a chance to see, could I really turn this into a full-time career. And if not, I, of course, still maintained all my medical credentials so that I could have gone back if I chose to, but things turned out in a very different direction.
MARK: When I was a student, I went to see the novelist Leon Garfield give a talk at the Literary Society, and I asked him if he had any advice for somebody considering a career as a writer. And without hesitating, he said, 'Yeah, do something else first.' He said, 'Because otherwise, you won't have anything to write about.'
CJ: Yes. I totally agree. You need life experience. Even being a writer all my life when I look back on the early works, the problem with my writing was, it was pure imagination because I didn't have enough experience with relationships and people. It's not so much that you need to experience like with, I don't know, rocket ships if you're a science fiction author, you just need to know how to research those. But you need to understand people, because your audience is people.
And if you can't interact with them and make that deep, personal, heartfelt, emotionally honest connection, they're not going to be reading your works and feeling that. Stephen King calls it telepathy. Feeling that they are immersed in the story or are actually part of that story world. And I think the only way you can get that is through experience. I would tell people, honestly, the best experience I ever had was one of my jobs when I was in college and early on in medical school was as a waitress.
I learned everything I needed to know about emergency medicine and writing, just right there being a waitress on the floor, you learned how to triage or prioritize and customer service, and how to be kind to people that were having a bad day, but also how not to take shit from people that were trying to abuse you. Oh, excuse me. I hope this is isn't a rated G podcast!
MARK: Oh no. You've just earned us the explicit tag for this week. So thank you!
CJ: Oh, okay, sorry about that. It's the ER doctor in me. I tend to be a bit blunt.
MARK: It's fine, it's fine. So the rule is on the show, you can always swear as long as it's artistically justified.
CJ: Oh, there you go.
MARK: So waitressing prepared you for being an ER doctor. You must have seen a lot of life in both of those jobs?
CJ: Yes. And in the emergency room, you see people at their absolute worst point of their entire life, but you also see them at the absolute best. And that's where I came up with this whole concept that has driven, and is really the theme that runs through pretty much all of my work, which is that heroes are born every day, you don't have to be a Clark Kent or Superman. You can actually be a hero just by finding the courage to stand up for the people that you love or for the beliefs that you love. And I got to see that in the ER all the time.
I also got to see the worst of humanity, unfortunately, I was involved in cases of child homicide, sexual assaults, domestic violence. I even met a serial killer, which not many thriller writers can say, quite honestly.
MARK: I know.
CJ: So I saw the best and the worst of people, and I think you need to open yourself up to those kind of life experiences in order to bring that emotional honesty to your writing, no matter what genre. And, in fact, that's why I had to find a new term for my genre because no one was writing these kind of books that had emotional honesty in addition to all the thriller tropes of explosions, and car chases, and the adrenaline rush. And that's where I came up with my personal subgenre of 'Thrillers with Heart.'
MARK: Say more about that subgenre, because I think it's a really interesting point. Because a lot of thrillers tend to take place in a universe where there aren't really any consequences emotionally. There's lots of explosions, and fights, and chases, and it's all very macho, but the hero dusts himself, and it's usually him.
What are you trying to do with this new twist on the genre?
CJ: Well, for me, 'Thrillers with Heart' took things in a different direction, and that's why it became my brand. And as a victim's advocate and someone that has worked with so many victims, I just could not do what at the time was almost every thriller out there did, which was to put you in the point of view of a victim, it's usually a child or a woman, as they were being assaulted and tortured and eventually killed. And that was like the opening chapter of like almost every thriller out there during that time. Now remember, this was over a decade ago. And I just could not see that, it felt like it was taking advantage of these victims instead of really addressing their experiences and the cost to real human life that violence takes.
And I've been unfortunate enough to have violence in my own life, and so I understood that it really is a grieving process because you lose something when you're a victim of violence. You lose the life that you always dreamed that you were going to have and everything changes. So my first books actually featured an emergency room physician, someone who's very smart and educated, who was the victim of domestic violence. And she found the courage to leave that marriage but still had to deal with the professional and the personal downfall that came from her leaving that kind of situation. And where do you find the ability to move past that and be able to trust someone again in an intimate relationship? So those are my Hart and Drake Thrillers.
And I was not certain how people would accept them, because people weren't writing that kind of book when those were first published. And I was amazed. I got letters from women who said, 'Thanks to you and your honesty, I could relate to this character, and I found the courage to make a phone call and to start to get help, and to start to escape from this abusive relationship.' And so that was very fulfilling, and I realized I could reach so many more people than I could as a physician just meeting patients, one person or one family at a time.
MARK: I think that is such an important point to bring up, because it's very easy to look at the work of a physician and say, 'Well, you can see the contribution that they make to other people's lives.' But with artists of any kind it's not so obvious, and maybe it's never as life-and-death in the case of many artists.
CJ: No. See, I would disagree with that. I think artists save lives in a different way than a physician that can do the hands-on and can actually collect data and say 'Oh, this technique saved this life but, I wasn't able to save this one.' Artists, I mean look at how many people who say their lives have been changed by a song they heard during a crisis point. I used to work a suicide hotline, and it was always amazing to me the different things that they would talk about that were keeping them, because one of the questions we would ask is 'Okay, why would you not kill yourself?' I mean we didn't phrase it that way, we had a very, I don't know what you would call it, approved way to phrase it, but basically we're asking them what is keeping you here on earth? What is making your life feel like you can actually make it through today and go on living for another day?
And so many of them would say, 'Well, this song has really inspired me,' or 'I was on the subway and I saw an advertisement for an art exhibit, and I really want to go see that.' And so just having one thing to hang onto was enough for many people to start to realize that they could live another day and they could work on their issues. And they could get help, and they could find the courage to ask for help and accept it and keep going.
I think this is where a lot of people think of artists as just elite or isolated or away from the rest of humanity, but I think real artists immerse themselves in humanity. And that's how they make those very, very important connections on an emotional level. Even artists that have been dead for 100 years. I mean how many people, when you go to a museum are in tears? I know I always cry when I'm at art museums, and there are tears and it's these works of art where the artist died centuries ago.
MARK: CJ, I'm absolutely delighted to stand corrected here. What an inspiring riposte to my blundering assertion about the redundancy of art!
CJ: Well, I wouldn't say blundering because unfortunately it is a common misconception, especially nowadays.
MARK: So CJ, you said as a doctor you got to see the best of people and people at their worst. And that's making me think of something that's been on my mind the last few days thinking about this interview. Because whenever I speak to you, you're always charming, and upbeat, and so positive and inspiring, and yet you write about the most horrific subjects.
Firstly, how do you stay so upbeat in the face of the really gruesome facts of life?
CJ: Well, I think a lot of that comes from not just observing people at their worst moments but also living them myself, and realizing that there's such a wealth of untapped strength, and power, and decency that normal people, everyday people that you will never see in a headline in the paper or caught on a YouTube video. That just normal, every day people can step up and be heroes. And the thing is, yes, there are terrible, terrible things in my book, but I never show any gratuitous violence, even when there is violence and I try to be very honest about the implications of the violence and consequences to the people.
My books all have happy endings, but the happy ending comes at a cost. It's not going to just be the glossy ride off into the sunset, there's a price to pay just like in real life. But I think the thing is, what I'm always focused on, isn't the violence, it isn't the crime. it's that gray area between good and evil of people coping with this, and healing from it, and rising up or falling to making the wrong decision. I have a lot of books where the only difference between the good guy and the bad guy is that they're both trying to do the right thing in their minds which is often say, protect their family, or save something important to them. But they decide where they diverge in that one of them decides to sacrifice something and the other decides not to sacrifice. And often that's the main thing, there are two sides of the same coin.
I love exploring that gray area between good and evil because it's in all of us, it's in all of us, the potential to go either way. And I think to show someone consciously deciding to go one way or the other is very powerful, and that's really what fiction is all about.
You know, I did an Earthwatch volunteer expedition that was in the outback of Australia. So an archaeological expedition mapping the cave art and we carbon dated it back. So here's this cave art telling a story via paintings. And it carbon dated back to 47,000 B.C. So for over 50,000 years and actually they just recently found some new cave art that they dated back to closer to 100,000 years, I think it was on the African continent.
MARK: Yeah, South Africa, originally.
CJ: I think it was South Africa. So for 100,000 years we have been using stories to educate and to explain the world, and to share and connect with other people in our tribe. And I would argue that the six most important words in the English language are, 'Let me tell you a story'. Everything starts there, whether it's the Bible, whatever religion, your chosen religion uses as a Bible, whether it's educating kids so that they don't touch the fire, whether it's explaining the squeaky noises outside the cave, it all starts with 'Let me tell you a story'. And bad things happen to people and we have to honor that, we can't just brush it aside. But we also don't want to use it as just gratuitous, titillating, almost semi-pornography.
In fact, when I started writing thrillers, there was a term that they threw around to describe thrillers, they weren't held in the highest regard at the time. And this again was a decade ago. They were called torture porn.
MARK: Really?
CJ: And I just despised that because I was like when terrible things happen that's often when humanity rises up and shines, and I wanted to show that but in a very honest way not in an overblown, Superman, superhero type of way. And I think that's honestly why I still have a career is that that kind of emotional impact I try to include in every single one of my books. Now my audience is very narrow, there's not a lot of people that like having that emotional honesty enmeshed in their thriller escapism.
Because let's face it, Lee Child's Jack Reacher, basically your Paladin character. But, people want to dream about being the lone ranger, but they don't want to necessarily dream about what kind of pain that might cost. They want the fantasy, and that's fine, that's what entertainment is. But for me, my particular audience, for my form of entertainment that I promise them with my 'Thrillers with Heart' is that, you know what? You are going to get some pain and suffering before you come out the other end. But you're going to also get that uplifting, courageous, everyday people becoming heroes that hopefully pays off the pain and suffering of the crime. And I always make that promise that you're going to get the thriller part but you're also going to get that emotional heart.
So I think my main job is mainly to be able to take characters like that and put them in a story using words, but an artist, or a photographer, or cinematographer, they use different kind of media to create that same sense of storytelling, of connection with their audience.
MARK: Okay. And you gave a wonderful example. I can't imagine how it must feel to get messages like that from people who've read your books.
But at the point where you decided to quit your job as a doctor and go for the writing full-time, you hadn't had that level of feedback yet, or am I wrong about that?
CJ: No, you're right. I had the first two in the Hart and Drake series were under contract but they had yet to be published.
MARK: Right.
CJ: And, in fact, I don't know how much you want me to go into detail but my story takes the interesting twist before I actually had my first book published. I had already quit my job as a physician. I had moved a thousand miles away from home, because here in the United States at least, the idea of a writer getting a mortgage is fraught with a bit of peril, shall I say. So I figured, 'Well, if the writing takes off, where do I want to live?' Basically I didn't want to shovel snow anymore, Pennsylvania, so I moved near the beach.
And so here I was, a thousand miles away from home and family, left everything behind, made a clean break, but my first book is coming out and then it wasn't. It was cancelled by the publisher because of cover art, something I had no control over, no input on. I had been telling them for months that the cover art didn't work, and it wasn't until the vendors, Barnes & Noble, Borders, Books-A-Million, Walmart, saw the actual cover art which wasn't revealed to them until right before the book was due to be released, and they canceled their preorders. And their preorders were significant for a debut author because they had an advanced reader's copy of the actual book. And so they fell in love with the books, but the cover art, they just couldn't abide.
And they told my publisher, 'Change this cover or we're going to pull our orders.' And my publisher said, 'Well, we have an award-winning art department, we stand by them.' And, of course, the lowly, debut novelist that has absolutely no power in the traditional publishing system gets caught in the middle. So my career should have ended before it started because those first two contracts were canceled, my book was dead, forget about it.
MARK: So you'd quit your job. You'd committed and then the publisher bungled.
CJ: Basically, yeah, that's my point of view. I'm sure they would have a different alternative story but…
MARK: Or let's say Barnes & Noble and the publisher between them, right?
CJ: No. I have to admit, the bookstores were right. This cover for a debut hardcover thriller novelist was designed to literally make people nauseous and seasick when they looked at it. It was shades of bile-green that shimmered like silvery. And there was a little picture on the cover, but it was free stock art from Microsoft. So it was very common and they washed all the color out of it and turned it also into shades of bile-green. So even when you were like reading the title or the wonderful cover quotes I had from people like Sandra Brown, and Lisa Gardner, and Tess Gerritsen, you literally got seasick trying to read the cover.
So who would spend a hardcover, at the time it was like $25.99 for a hardcover, who would spend that on an author they've never heard of, to literally take home a book that was going to make them seasick every time they looked at the cover art? So they had a point, I have to admit.
MARK: Yeah. I must admit, it would give me pause for thought! I want to highlight this as well, because it's easy for people to look at the success that you've had, and say, 'Well, it's all right for CJ and people at that level.'
But going through an experience like this is part of the price of success, right?
CJ: Yeah. I had a nice debut deal and a second contract already under my belt, but then suddenly I had nothing. So in a way, I was worse off than many people because I had put all my efforts and energies into this one series, the Hart and Drake series that suddenly appeared and that was all wasted, that it was not going to go anywhere. It had already been reviewed in the advanced reader's copies that circulated, so there was no way another publisher would pick it up. So what to do, you know? Here I was, I suddenly had no job, no income, other than my savings, you know, what to do?
MARK: Well, what did you do?
CJ: I wrote, that's what I always do. I told you it's my way of dealing with chaos and understanding it. And here's the funny thing that shows you that karma is a bitch. The book I wrote during that time, it was actually editor or publisher at Penguin called me up and asked me to create a medical thriller series, specifically for Penguin. And that became my actual first traditionally published books, the Angel of Mercy series, but before that happened, the book that I worked on and that I just poured everything into, in response to basically having the rug pulled out from under me on my debut books, was Blind Faith.
And that book, when it was eventually published, it went on to debut at number two on the New York Times bestselling list, it stayed on the New York Times list for six or seven weeks, I can't quite remember, and won the Thriller Award, won an RT Reviewers' Choice Award. It went on to just do really wonderful things despite the fact that it was self-published.
So it was kind of like me having put such heart and soul into that project after coming off the devastation of my traditional publisher saying, 'Oh, we're just going to cancel your career, you're worth nothing to us, we're not even going to fight for your books,' to just within a couple of years achieving that just felt so validating. I just really, it's hard to find the words. And it's all due to my readers. I wrote the best book I could but it was my readers passing it on, and giving me word of mouth, and just getting behind that title that really did it.
MARK: So at what point did you start considering self-publishing? You'd landed the deal, you knew you could play in that arena. At this time self-publishing was very much still a new thing, right?
CJ: Oh, yes. This was before Kindle even had the KDP platform out. But what happened was, my first book from Penguin came out in 2008, and that's the Angels of Mercy medical suspense series. But, despite the fact that I already had the books written, they asked for four books in that series. What happened was they decided to only put out one book a year. And after that first book came out, which it was a national bestseller and it won several awards, readers found it and they wanted more, and they wanted more now.
And so I was like, 'Well, how can I keep my readers happy?' Which turned out that was the best question for me to ask, because that became the foundation of everything I have done as a publishing professional is 'What will make my readers just jump for joy, and dance with delight, and want to tell all their friends about my work?' And that's very different from how many people approach the business. But for me, that was the perfect question to be asking.
So I realized, well, that there was this new KDP platform, and I read several people and bloggers that were using it, and that there was a lack of Kindle books and people were embracing the idea of reading outside of printed books. So I went to my publisher, and I'll never forget this meeting. It was the publisher, my editor, my agent, and myself and we were talking about prepping for the second book in the series. And I said, 'Look, I have these books that were good enough for New York City, they got good reviews but the contract was cancelled, but they've already been copyedited, they were ready to go to print. I could self-publish them and use that as a marketing platform with your help.'
And they were like, 'Well, no, we're not interested in that.' And I said, 'Oh, well, what about if I wrote just a short story for you, and you could publish it through Kindle?' Because even at that time you could get much better placement going via a traditional publisher than self-publishing on the KDP platform, on the Kindle platform. Plus, they could host it on their website or use it for giveaways or what have you. And I said, 'You could publish it for free and have links to the preorder on the second book.' And they were like, 'No. We are in the business of selling books not giving them away.'
So when I realized that they just had no interest at all in dealing with Kindle, I took advantage of that. And I said, 'Look, this is what's going to serve my readers and make them remember my name because they have to wait for a whole year from the next book from Penguin.' So what I did was, I started self-publishing and again, it was mainly as a way to entertain my readers and it was much more about reaching them than making profit. At the time, and this is like December, January, so end of 2009, early 2010, so very early in the lifespan of Kindle Direct Publishing.
At the time, I wasn't even thinking about making money, but I did already have a newsletter going. So I reached out to them and on my blog and I just told them, 'I'm doing this.' It happened to be coincidentally at the same time as the Haiti earthquake, and I said, 'All of the proceeds from the books we sell for the next month are going to go to Doctors Without Borders.' And at the time, I only had two titles up, and we sold over 2,000 copies, and that money went to Doctors Without Borders. And I was like 'Well, wait, I could sell 2,000 copies just with two titles up, and just sending out one newsletter?' And I realized there was tremendous potential there that was untapped.
So that's when I took my older manuscripts that again, were professionally copyedited. I have to admit, the original covers, because I had no idea how to reach out to a cover designer, so they were kind of done by myself using stock art, and then I was able to find professional cover artists within a year. So those original covers, you're really not going to be able to find them anywhere, thank goodness. But they were still better than the cover art by the professional New York City house that was designed to make you seasick, so hey, it was a step in the right direction!
But that's when I started self-publishing, and within a year, so by early 2011, so only a year of doing it, I was paying the bills with the self-published books. And within 18 months I was earning as much in a month self-publishing as I did in a year from my New York City contracts.
So it was very, very dramatically evident to me that this was a resource, a way to reach readers which again, that was my primary goal, it wasn't about the money. It was about, can I reach readers, and grow my audience, and connect with them, and give them what they want? Which at the time was good books but put out faster and at more of a value pricing than what New York City was giving them. Because at the time, New York City was pricing their ebooks very expensively compared to like trade paperback in mass markets, because they saw it as a niche audience, I think, early on. And so I could give my readers more value and make them happy, and so it was a win-win, right?
MARK: And, I mean you could have just sat back and waited a year for Penguin to put the next book out, couldn't you? But I love the way you step forward and you took charge of the situation yourself, and it's not just about the publishing platform, is it?
Because setting up that newsletter and contacting your readers directly, what difference did that make for you as a writer in terms of your sense of how you moved your career forward?
CJ: Honestly, that was everything. The newsletter, I was a very early adopter of having a mailing list, permission-based marketing is how Seth Godin calls it. And the other thing I did after I lost those two debut contracts and was abandoned by my publisher. So I realized I couldn't trust anyone else to manage my business, not my agent who left me high and dry. He just didn't even want to get involved with it. He had other writers that were published by that same publishing house, how could he have defended my best interests when he had other people, so his interests were divided. My editor, obviously wasn't going to champion me. She had to fight with the Art Department, and the publisher obviously wasn't going to put my career above their award-winning Art Department.
So I realized very early on, by, we call it in the writing industry, at least in fiction, I don't know if they call this in different genres but in fiction we call it being orphaned. Which is usually when a key member of your publishing team just leaves or moves on to a different position, and you're lost in the void. Well, being orphaned at that early, early stage in my career forced me to realize I need to learn the business. I knew nothing about business, I was a doctor. I don't even balance my checkbook. It's like I needed to learn the business. And that's when I actually found you, and Lateral Action, and I took your course. At the time it was titled, The Creative Pathfinder course which was brilliant. I highly recommend it.
MARK: So folks, that's what's now called The 21st Century Creative Foundation Course. Originally it was called The Creative Pathfinder. I'm very glad that I put that out and met CJ through it.
CJ: Yeah. And then because of some of the resources that you recommended, I found Seth Godin, I still follow his blog religiously. I found Copyblogger and I did one of their courses, and then I took a course by Brendon Burchard. He is much more tailored towards nonfiction and product marketing but he is just so energetic and his information, I was very easily able to translate into fiction and what I needed to do. Which was by focusing on connecting with my audience and taking control of my audience, instead of letting the publisher tell me who my audience was, I told them who my audience was.
And in fact, in future book contracts, we would have meetings and I would pull out my demographics. And I'd say, 'Listen, my readers are 65% female, they skew over the age of 34, most of them have gone to college and over half of them have gone to grad school, this is how much they make a year.' I could give them all the demographics. And I was in a meeting like that, and one of the publishers, this is a major New York City house, looked at my information. And he turned to me, and he said, 'Where did you get this, who did you have to pay to get this?' And I was like, 'It's free, it's called Quantcast, how come you don't have the numbers to give to me?' It's like, 'Why do I have to tell you this information? This is your job, you should be telling me.'
But they just don't know that. To them, their audience are the buyers from the major bookstores. And my audience is the individual reader. I'm going to care about every single person that picks up one of my books, and I love hearing from them and connecting with them. And so I nurture that. And big conglomerates aren't used to nurturing anything.
MARK: So there's two really important things I want to highlight here. Number one is week in week out, I hear creatives saying, 'I just want to find someone to take over the business side of things for me, so I can get on with doing the creative stuff.' And when you listen to a story like this it's scary how badly your career could have gone down the chute.
CJ: Yeah. If I'd let the professionals handle it.
MARK: If you'd let the grownups and the professionals handle it, because, folks, A), they don't necessarily know better than you. And B), it may not be that they have bad intentions but they have other priorities.
CJ: Yes. And I think that's important to understand. I still partner with New York City Publishing, in fact, my next book coming out November is from HarperCollins and it's a young adult thriller called The Color of Lies here in the U.S. And I partner with them because to build a platform and to find a young adult audience from where I sit now today is so much more time-consuming, and takes a lot of talent in arenas that I am not talented, so it would not play to my strengths. So I let them do that heavy lifting. Now I take a significant pay cut because they take 90% of the profits. And my advance is smaller; I make less in a young adult book than I would if I self-publish an adult thriller.
But I love writing these books, and I want them to reach an audience. So if I have to give up something, that's a creative choice to me more than a business choice. If it allows me to reach an audience with these books that I love writing, then I'm happy to do it. If you're looking at it strictly from a business choice and you're looking at the spreadsheet, that may not make sense.
So you have to decide what kind of creative professional you are, and where your strengths lie. And, do you need the money right now today to feed your family? Well, then you're going to go down a different path than someone who has adequate funding and they can take their time and kind of nurture that audience, and they understand that they want something different. That's one of the wonders about being an author today. Also, other creative artists, I have a friend that's a professional photographer, and the internet has changed how she can reach people around the world with her art work instead of just the people that would walk into her art gallery.
So I think you have to decide what kind of creative professional you are and where your strengths lie. And for me, my strengths lie in the storytelling and connecting with my audience, so that's where I still do my mailing list and my newsletters. Now, I am not good at social media though, that kind of instantaneous 24/7 connection, I just can't sustain. I am a hermit at heart. And so, no, I'm not good at Facebook or Instagram. I keep those very professional. They're pretty much all focused on the books or topics that the books deal with, you're not going to find anything about my personal life on there.
But there's other people that are more extroverted that they love that, that's, to them, the ultimate connection with their audience. So you have to weigh these decisions based on how much of your time and energy they're going to cost, almost as much as… well, actually in my case, more than how much money are they going to cost. So I think it's a very interesting idea that's different from traditional business philosophies. The whole idea of being a creative entrepreneur, it's so different than just learning marketing, or just learning budgeting, or just learning how to hire people.
You can make money, and actually, there are some very well-known writers out there that have made tremendous fortunes where they will admit they don't even write their own books. They were marketing professionals and they know how to reach an audience, and so they hire other people to write the books for them because to them, that's the least important part of their business.
Now for me, the stories come first, and I have to write stories that will delight my audience and allow them to enter my world and experience that emotional journey with an honesty that they can connect to. So I come at it from a totally different direction, but that doesn't mean that any one of us is right or wrong, you have to figure out what's right for you.
MARK: I think this is so important and very wise that you need to know yourself, what you're good at, what you love doing the most, and you need to know who you're trying to reach.
CJ: Well, that's actually the three secrets that whenever I teach, that's what I always tell people. There's three secrets to success, know yourself, know your story, know your audience. And if you can nail those three, you can create your own path. Now, everyone has to measure success because they know themselves, and they know what they need, and they know their strengths, and they know their weaknesses. I just cringe sometimes when I see some of these online courses that are guaranteed to make you a bestseller or blah, blah, blah.
They're great for some people, but there's no one answer for everyone. And I think it's important because this isn't the business of making nuts and bolts or a gadget, where there's one way to make the gadget and you put that on the assembly line and that's it. When you're talking to creatives, there's no one way of creating. But there's also no one way of being a creative entrepreneur running your business.
MARK: And I think this is maybe one of the downsides of the internet is because you could pick any tactic can say 'Oh, Facebook for authors.' And you would find somebody making a really convincing case about why Facebook is great for authors, and why you would need to learn how to do it. But if you look at the big picture then maybe you might be like CJ, that it's just not for you.
CJ: Yeah. Facebook is great for many, many authors and a lot of this is trial and error. And that is one thing that I think separates a lot of creatives from people that may want to be a creative whether they want to like write their memoir or write a story, but they're maybe not going to be able to pursue it as a full-time career. And that is, creatives, we aren't afraid to fail. We see each failure as a learning experience that will help us to be better and to raise the bar on our next endeavor, and show us where we need to improve.
I'm a lifelong learner as you know, because we've talked about this before, so I am constantly taking classes on all sorts of bizarre topics. Like right now, I'm taking an online class on the history of the Irish language. Now, I don't set my books in Ireland. I know nothing, but I love the poetry of the language. And I'm taking another class on cryptology and code-breaking which may or may not go into any of my books but it's just fascinating. And I'm taking another class in cooking.
So, you know, it's like when you approach life in that idea of I want to get these experiences and part of having a life experience is letting yourself fail. I mean like I said, my career as a writer should have failed. I was technically a failure, I had no income from my chosen profession of writing, and I had left behind a very good profession, the income wasn't great because I was a pediatrician and we aren't paid much here in the United States. But money aside, it was a very fulfilling oppression that I loved.
And in my first step, not by choice, was to be a failure. Well, you have to learn from that. And that's why I love it, that the book I wrote during that time of basically grieving my career as a writer was the book that has sold over a quarter of a million copies and has gotten such critical acclaim. Because to me that was so validating that no failure has to be a failure, it's a step in a process.
MARK: Okay, at this point, CJ, you've sold, goodness knows, how many books and you've won lots of awards, you've hit the bestseller lists over and over again. So in terms of external markers, it doesn't look like there's a lot left for you to achieve.
How does that affect your motivation or does it affect your motivation these days? And what is important to you these days about your work?
CJ: I love that you asked this. Because this goes back to the fact that there are so many paths and you really have to know yourself as an artist or as a creative and what is your definition of success. For me, if you looked at my sales numbers over the last 18 months, you would say, 'Oh, she is a nobody, she's a has-been, she is not selling that great.' And you would be right, if you only looked at the sales numbers. And a part of that is because right now, so many people are entering the self-publishing arena and many of them excel at marketing, and so they know how to inundate the audience with their product and get that visibility. And that's something that, quite frankly, I have never been able to master. Like I said, my Thrillers with Heart are designed to reach only a small niche audience, they're not designed for every one that's out there on Kindle buying a book. And I'm still able to keep my niche audience very happy, but I have not been able over, especially around the last 18 months since Kindle Unlimited, well, I guess it was more like about two years since Kindle Unlimited came out and just created this tsunami of content that makes it very difficult to get any visibility, any traction on the Amazon algorithms.
So I can still reach my readers, that core niche, but it's been very difficult to grow past that. And if this was early in my career, I would find that extremely frustrating, and I would be spending time and energy in learning alternative ways of perhaps marketing or maybe writing faster, maybe providing more content would have been the answer I would have chosen. But I'm lucky enough that, because I came in early when Amazon had less than a million books in its catalog, and I was able to get that visibility and reach more customers because of that, more readers, that I have that kind of opportunity to sit back and relax and just focus on my work. I'm constantly taking classes and trying to learn how to increase my impact through my writing, through the actual words on the page, instead of learning how to handle the spreadsheet data managing of Facebook ads, for example, or AMS ads. That's just beyond me.
And so I've decided, and it's a personal decision, and everyone has to make the decision that fits with their definition of success, I've decided for me, the best way for career sustainability is actually to step back. I've turned down most speaking engagements, so I said 'yes' to you because we've known each other for so long but most podcast interviews and teaching opportunities I've started saying 'no' to.
My blog that I had for writers was called No Rules, Just WRITE!, W-R-I-T-E. But I closed that down after hackers took it down, and I realized that was a blessing in disguise because it was becoming so hard to find the time to give it the energy that it deserved. So now I direct everyone to places like TheCreativePenn.com or Lateral Action. And that's great because I can just refer them to people that are doing the same thing but marvelously.
So I've decided myself, as my personal decision, to concentrate on my craft. How can I keep raising the bar on my books? And part of that might mean publishing less often and not making as much money, and that's okay. I'm at a point where the money sustains what I need it to sustain. But that may not be a viable option for someone early in their career, so you do have to take all of those pros and cons and understand the different paths to success, and see where you measure success.
MARK: So CJ, this is now the point of the show where I invite my guest to set the listener a Creative Challenge, so something to do with the theme of today's interview and your work that our listener can go and do herself or himself in their own studio or workplace.
CJ: Okay. So I alluded to the fact, early on that I chose for my business pathway or guidelines that every decision had to be focused on my audience. And what would excite and delight them, and make them jump for joy, and tell their friends about my work. So that's going to be my challenge to you guys.
I want you to go out there, and I want you to think of one thing, just one thing that you can do that would give such added value to your audience and excite them that they want to share your work with all of their friends.
So if you're a visual artist, it might be creating one specific piece of work that you could offer as a free download for a desktop or a free print that they could get and take home and frame. For a writer, it might be creating something targeted to your audience that is something that you can give them, you can just gift it to them. There's so much. I just can't even emphasize the amount of uplifting creativity that springs when you give something away to your audience, and you start getting the feedback from them that how much they appreciate it. It just creates this bond that cements you to them on an emotional level that no man of advertising or marketing money can buy.
So that's my challenge to you, find one thing that you can give your audience, and just give it with an open heart and open hands and just be as generous as possible and invite them to share it. And I want you to be open to that and see what kind of feedback you get.
MARK: Beautiful, thank you. So CJ, last question, where can people find you online? And also, you've written so many books, where would you recommend people start and maybe there are different places for people with different tastes?
CJ: Okay. My website is CJLyons.net, so that's C-J-L-Y-O-N-S-DOT-NET. And a good place to start is I do the same thing I just challenged you guys, I give away the first book in my most successful, most popular, critically acclaimed, bestselling series, The Lucy Guardino Thriller series. The title is called Snake Skin and you can sign up for my mailing list and download it for free right from the website. So that's a great place to start in my books. And if that doesn't quite seem like the kind of book that you're up for, if you go to my Books page, you'll see a listing of all my books with more information on them and where to get them. But most people just start with Snake Skin and the free download and go from there.
MARK: Great. So CJ, thank you so much. I for one, I'm very glad and grateful that you did say 'yes' when I invited you onto the show.
CJ: Mark, no one could say no to you. Are you kidding me?
MARK: I'm sure my listeners will be just as grateful. I mean you've really shared a lot about your art and your journey, and some really powerful insights about the attitude we can take to a business. And we can be maybe a little more creative and successful in that sphere than we think we can be. So thank you so much, CJ.
CJ: Well, thank you for having me. It's been a lot of fun.
About The 21st Century Creative podcast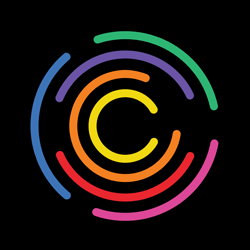 Each episode of The 21st Century Creative podcast features an interview with an outstanding creator in the arts or creative industries.
At the end of the interview, I ask my guest to set you a Creative Challenge that will help you put the ideas from the interview in to practice in your own work.
And in the first part of the show, I share insights and practical guidance based on my 21+ years experience of coaching creatives like you.
Make sure you receive every episode of The 21st Century Creative by subscribing to the show in iTunes.