Podcast: Play in new window | Download
Subscribe: Apple Podcasts | RSS
Welcome to Episode 7 of the Creative Disruption season of The 21st Century Creative, where we are hearing stories of creatives around the world who came up with a creative response to the challenges of the pandemic.
Today we're focusing on a creative sector that is close to my heart, which was massively disrupted but didn't get quite the level of coverage that others did. And that's the field of personal development and learning.
And I'm delighted to welcome a guest, Laura Davis, who is something of a legend in the field of therapy and healing.
Laura's latest book is The Burning Light of Two Stars, a really powerful memoir about her relationship with her mother, how that was disrupted by Laura's writings and how they took steps to make peace with one another.
In the first part of the show, I argue that all arts are performing arts – even if it's just you sitting alone in your office or studio. So we need to show up accordingly!
Laura Davis
Laura Davis is an author and teacher who writes books that change people's lives.
Her first book, The Courage to Heal, which she co-authored with the poet Ellen Bass, came out in the eighties and it was the first book to give survivors of sexual abuse a pathway to the healing process.
Laura's books have been translated into 11 languages and sold millions of copies. She is also a very experienced teacher who has been helping other writers find their voice and tell their stories at classes and retreats for many years.
And when the pandemic struck in 2020 she had to cancel all her retreats for the year, leaving her with the question: what next?
The obvious answer was virtual teaching. But Laura had always resisted this idea – she thought it was fine for teaching information or skills-based learning. But for the kind of deep personal transformation she facilitates, she'd always said it just wouldn't be the same.
In this interview you'll hear how she challenged her own beliefs and stepped out of her comfort zone to take her work online. So if you do any kind of teaching or coaching or facilitation, this interview is essential listening.
Laura also talks about her new memoir, The Burning Light of Two Stars: A Mother-Daughter Story the story of her embattled relationship with her mother, the rift in their relationship after the publication of The Courage to Heal, and the dramatic and surprising collision course they ended up on at the end of her mother's life.
Before I spoke to Laura I read The Burning Light of Two Stars and I found it compelling reading, on several levels. I said to her, there are some books you read and others you experience, and this is definitely one of the latter! It's an extraordinary account of love in the face of abuse and pain, and also demonstrates great artistic skill in the storytelling.
You can read the opening chapters of The Burning Light of Two Stars here.
And you can find out more about the book and where to buy it here.
Laura is now back to teaching in-person retreats again, as well as online classes – you can learn about all of thes at her website LauraDavis.net – including a transformative writing retreat in Tuscany.
Laura Davis interview transcript
MARK: Laura, you've been a columnist, a talk show host, a radio news reporter, and now a bestselling author and teacher. Is there a common thread in all of these different roles?
LAURA: Yes, there is. On my website, I have a little tagline. It says, 'Healing words that change lives.' I really do see that as the umbrella for everything that I've done. For instance, I've spent the last 25 years as a writing teacher in many, many different kinds of settings, but for me, writing is really just the vehicle, and it's the means by which I build communities and connect people to themselves and to each other in the deepest ways.
So, although I've been a writer, and I just published my seventh book, I think in a broader way, I have always been a communicator and an agent of change. I was first published in elementary school. I started a little newspaper with my friends called The Literature Club Journal. I wrote it for my high school paper. In my early 20s, I was writing feature articles for small newspapers and published my first book, The Courage to Heal when I was 31 years old. Writing has been a thread, but also, when I was 23, I worked as a volunteer at the local community radio station. I had a women's rhythm and blues show, and I just fell in love with the medium of radio and just the intimate sound of the human voice.
A couple of years after that, I crammed into a Volkswagen with some friends from the radio station. We drove 1,000 miles to a public radio conference in Colorado in the Rocky Mountains. And when we got there, there were all these representatives of these radio stations in Alaska, Alaska Public Radio, and they were all hiring. And so, I applied for a job as a radio news reporter. I had to fake my audition tape, which I guess showed I had the necessary skills to create a compelling story. And they flew me to Alaska for an interview, which at 25 was, like, the most amazing thing that had ever happened to me. And then they hired me. I made $16,000 a year, which at the time felt like this amazing fortune. I worked there for a couple of years, and the second year, I was able to parlay that job as a reporter into having a live daily talk show. I was allowed to interview anyone I wanted and I just fell in love with interviewing people. I found that I was really good at it, that I could make people dig down and talk about the most real, honest things that they often would never tell anyone. It was my favourite job I've ever had in my life.
But I was living on an island. In Alaska, it rained 13 feet a year, and I was just desperate to get back to California. I moved back to San Francisco and I knew that I was giving up my potential for any career in broadcasting because, to make it in radio, you have to be willing to move from a smaller market to a little bigger market and then you just keep moving every two years and I just wasn't willing to do that. The other thing that happened that year when I was 27 was I began remembering having been sexually abused as a child by my mother's father, my maternal grandfather. Like many survivors, I'd blocked it out, and when I began to remember it, it was just absolutely devastating and threw my life into a complete tailspin.
One of the ways I coped with it was writing my way through it. And that's what led me ultimately to team up with Ellen Bass and write the book that later became The Courage to Heal. It was published by Harper & Row in 1988. It was the first book to give survivors of sexual abuse a roadmap to the healing process. Within about six months, it became this grassroots international bestseller. I was 31 years old and suddenly the publication of this book had catapulted me into this weird fame for the worst thing that had ever happened to me.
MARK: I'd like to pick up on that word, 'courage', in the title because, clearly, it takes a lot of courage to face up to an experience like that, to go through the healing process for yourself. Also, it must've taken extraordinary courage to then write about it and put it out there in public in that way.
How did you find the courage to do that?
LAURA: I was compelled. I think I have a very strong creative drive and as a creative person, I think there are certain subjects, certain themes, certain core experiences that are our material. At that point in my life, that was my material and Ellen and I always felt like we were meant to write that book. I don't usually think that way or talk that way, but I felt like we were in the right place at the right time with the right message, and we were able to communicate it in a very simple, clear, accessible, and deeply emotional way so that people reading it felt like we were writing about their lives and giving them hope.
But for me, the hardest part of publishing it was my family, how they would react. I had to really face my worst fear, was that I would lose my family and it actually did happen. So at the same time that I was experiencing this success, I was cast out of my family. And in particular, my mother and I… it really cemented an estranged relationship that was already going sour, and it just created this terrible rift between us. So I gained the world and lost my family.
The next five years I wrote four other books about healing from sexual abuse. I was out on the lecture circuit. But then I came to this crossroads where I realized I really didn't want my whole life and my whole career to centre around the sexual abuse I'd experienced as a child. I didn't want to be a professional incest survivor anymore. So, I walked away from it really at the peak of my success and I leaped without a safety net. I didn't know what I was going to do next. In some ways, that took more courage than writing the book and publishing it, to begin with.
MARK: These days, thankfully, the climate around sexual abuse is much more understanding and supportive than it was in those days. You really were a pioneer, you and Ellen, in opening up the conversation about this, weren't you?
LAURA: Yes. We were pioneers and it was really an amazing experience and it still is because The Courage to Heal has been out for 34 years and it still is selling. It still is considered a classic. We still get letters and emails and messages from survivors all the time saying they've picked up the book. And unfortunately, there are new generations of survivors who need it. I think at first, we had the misguided idea that all we'd have to do is put this book out, communicate this information, and then it would stop. But obviously, it hasn't. So, the book has had new life with new generations.
That's a remarkable experience is to put something out in the world that not only is commercially successful but really touches people in those incredibly deep ways and creates a change in the conversation in society. I experienced that at a very young age. And I really wasn't equipped to handle it the way I would be now. It was a challenging, exciting, difficult, and wonderful time in my life. After that, I began teaching writing, and that's what I've done for the last 25 years. And first, I just taught some weekly classes in my own town designed to help people find their voice and unpack their own life stories. Later, I started doing it in retreat settings and eventually, internationally. I've never worked for a university or a college. This is all me hanging out my own shingle. I've always been, for the last 35 years, a self-prompting, solo-creative entrepreneur.
MARK: Going back to the point where you've had this huge success very early on in your career. In one sense, you must've had the world at your feet.
There's all kinds of options that would've been available to you. Why did you decide to focus on teaching writing?
LAURA: I think when you get notoriety for a particular topic in this case, it was a topic of healing from trauma, people want you to do the same thing. The opportunities that come your way are in that same narrow band. it's like a band that has their first album that's a huge success and everyone wants them to repeat.
MARK: Exactly.
LAURA: I didn't want to repeat. I had discovered that I'm a natural teacher. I love group dynamics. I love helping other people find their voices. It just was a niche that suited me. I started small and I found I not only really loved doing it, I was good at it. It's more than just conveying information. I found that I was able to create safety in a group that would enable people to access memories and feelings and experiences that they really didn't have access to any other way. I just feel like it's my skill, it's my dharma to teach like that.
I love building those communities. One of my favourite things is when a former student of mine says they're still meeting with people they met in one of my workshops or classes and they've been friends for 20 years now or they still get together to write. I love that I'm connecting people with each other. That to me is really important, much more than the craft, is the community building.
MARK: I think a lot of people would see writing as a solitary activity. Tell me about the relationship between that work in solitude and the very intimate experience of writing and indeed reading a book and community. How do those two relate?
LAURA: I think they're both really important. Obviously, no one is going to write for you and you have to be the one with a pen in your hand or your fingers on the keyboard and nobody else is going to do it for you and that does require deep concentration and solitude. I have found that when I'm in the company of other writers, either as a student, as a colleague, or as a teacher, it gives me so much impetus to keep going. And when you actually write in a circle with other people, what they write will influence you.
Here's an example. I was teaching a weekly class one day, and I don't remember what the prompt is that I gave, but one woman wrote a story about her son being a heroin addict. And this was a subject that had never come up in the class before. The next time we wrote, three other people in the same class, this was a small class, they wrote about members of their family who were drug addicts. So, it's like the permission of one person breaking silence about something crates the space for other people to be able to write as well. One of the reasons that I really love teaching in a group setting is that when people share their words out loud… and I really encourage people to read their work out loud for many reasons.
MARK: Yeah.
LAURA: That's how it is in a writing group. And also as you listen to others, maybe one person has a real gift for dialogue or someone else really creates a vivid setting or someone else… they just have the courage to admit and write about things that you would never consider. And it just keeps expanding the possibilities of the group. There's also something very powerful about being witnessed which is very different than just letting your writing fester in a notebook. When you speak it out loud, you understand what it is you've written in a way you don't when you only write it. We often just don't know the impact of what we've written, but if you say it out loud, whether it's in a group or even just to yourself, it is a really important step in the writing process.
MARK: I agree 100%. I'm discovering this over on my poetry podcast. Not just my own poems, but a lot of classic poems that I'm reading, I've known these poems for years and years and years, but I never read them out loud. And as soon as I read them out loud, I learn something new about them and maybe about why I chose them.
There's something about really being embodied with the voice, isn't there?
LAURA: Yeah, it's interesting. Last spring, I recorded my memoir, The Burning Light of Two Stars as an audiobook, and what I experienced was that reading it out loud, I learned so many things about my book that I didn't know even though it had taken me 10 years to write it. I found mistakes, but more than that, I found deeper emotional resonances with some of the scenes that I didn't experience until I spoke those words out loud. I didn't expect that at all.
MARK: In one sense I'm not surprised because I've said to you I've read the book recently and it was a really powerful experience, on several different levels. Partly, the structure of the book. You've got it beautifully structured in the way that you build out the narrative and you've got different layers and different perspectives and different time scales. But also, I think because there's so many layers of emotion and different relationships and time in the book.
You say it took you a long time to write this one, which, again, isn't surprising. Could you say something about the process of writing this book?
LAURA: It almost didn't get written because I wanted to give up so many times. My first version, I wanted to write it as a play. It's a story about my tumultuous relationship with my mother from my birth to her death and she was an actor. So, I thought that writing a play would be a great tribute to her, but I didn't know anything about writing a play. So that version was a failure. I gave it to a director friend and she just said, 'Laura, this is not a play. Just write your damn memoir.'
Then I tried to write it as an epistolary book because there'd been this long correspondence between the two of us and I wanted to do it as a series of letters. That didn't work either. I had readers look at that draft and they said they felt like they were on the outside of a private conversation. Then I started writing it as a narrative. I found that the problem was I didn't have all the skills I needed to write it because the books I'd published before were how-to books, they were information. I really knew that structure very well, but here I was writing a full-length story. I really had to learn about how to create the arc of a story, how to create tension, what to leave in, what to take out, what sequence to put things in to build momentum.
I think the other challenge was when I first started writing it… and I was writing about my mother and I had beta readers early readers and they would say, 'Wow, your mother was really difficult', because I would always ask the question, 'How do you feel about the mother character?' And so, I knew I had a long way to go just psychologically and spiritually in creating the story I want which would have no taint of revenge or anyone being a villain or a hero. I had to do the internal work to be able to see my mother from a much vaster perspective. I also had to be willing to bare my own underbelly. As a friend of mine said when she read an early version, she said, 'Laura, this isn't the courage to heal. It's the courage to reveal.'
I put that up on the wall by my desk and I looked at that every day and I started to show my own flaws so that the two of us became very, very human, complex characters, and I knew the book was finally finished after 10 years when people would read it and they would say, 'Oh, my God, I hated your mother on this page and loved you. And on this page, I hated you and I loved your mother.' I'm always happy when people say they loved her even though she was an incredibly difficult person. But I was able to create this full-bodied portrait of her on the page.
MARK: That was absolutely my experience. I could see that by any stretch of the imagination, it would be difficult being in a relationship with her. And at the same time, there's a lot of love in the book. You talk about her strengths and her charm and her wit and her charisma, and there was a really mischievous spirit that was very attractive and charming about her. I could tell you'd done a lot of work on that and it really came across, I felt. It was a very human book.
LAURA: Thank you. I did work really hard at that.
MARK: Let's go back to, say, the second half of 2019 when you are firmly established on your track as a writing teacher and as a writer. You're exploring different subjects in your own writing. You've built this really very powerful and valuable community.
I know that you were doing the retreat work in particular. You were doing that all face to face, right?
LAURA: Yes, at that point, I was still teaching weekly classes in my local town which were all face to face. And then I was teaching probably maybe 10 to 12 retreats a year. Some of them were weekend long, some of them were a week, some of them were two weeks. I was taking people traveling. I took people to Bali, Vietnam, Greece, Scotland, Peru, and these trips would combine writing, sometimes yoga because my partner, Karen, is a yoga teacher, and always a lot of cultural exploration and adventure. These weren't primarily writing-intensive retreats but more like a creative vacation where writing would be a way to bond the group and also give people a record of some of the experiences that they had.
So, I was doing that. I was teaching a retreat annually about writing through grief, loss, uncertainty, and change. I had a workshop called 'How to write about what you can't remember'. I taught lots of different things but all in person.
When the pandemic hit, it was just devastating to my business. I remember in February of 2020, really before the impact was starting to hit a lot of people around me, I was really one of the first because I had this big retreat coming up in June of that year. I had a sold-out group of writers I was taking to this beautiful villa in Tuscany and it was my biggest event of the year. And I remember at first this bargaining in my head of like, 'Well, maybe this will pass. Maybe this will just be a few weeks or a month and then things will go back to normal.' Ultimately after really a lot of soul-searching and then just having to face reality, I cancelled not just that retreat but all the retreats I had lined up for the rest of the year. And this was much more than half my income for the year, so financially, it was really devastating. Boom! Just like that. And just like everyone else who's in the travel business. even the weekly classes, they were all online as well.
I had to immediately pivot like many, many other people and it was a huge challenge. For many years, people had emailed me or written and said, 'Why don't you teach online?' because I had fans or students or people who followed my work who wanted to study with me and didn't want to travel across the country to do it. And I always said 'no'. There's no way I could replicate what I do in person in a digital environment. I was certain that I had to be in the room, that I had to feel the energy in the room, that I had to be able to be physically proximate to people, I had to be able to touch them or listen to them or go over to them or read their body language or their facial expressions.
And I felt like especially in a retreat, that everything that would happen in the physical container was essential. I chose really beautiful, sacred places to teach and I felt like the environment was part of the container. I just couldn't imagine doing any of that online. So, I just always dismissed it. But suddenly, I had no choice. I had never heard of Zoom like most of us, but in a Hail Mary pass, I posted on my Facebook page saying I was considering a move to online teaching and I just said, 'Does anyone have any tips for me?' I ended up hearing back from a woman I didn't know and she was one of these many people who had benefited from The Courage to Heal back in the day. She was an online tech host and she offered to help me for free.
A couple of days later, she sent me a link. I got online with her. She taught me how to be on Zoom. And within a week, I had moved my weekly classes online. I remember having to instruct everyone. It was so fun to show everyone how to get on Zoom and how to do this online thing. And really, those initial students and I learned how to do it together. I was so pleasantly surprised that we could maintain our intimacy and cohesiveness as a group online.
So that was a really pleasant surprise. And then I started doing small retreats online. I had a weekend workshop coming up and I scheduled it online. I moved it and I changed the focus and within just a few days, I revamped the whole curriculum and centred the retreat on helping people cope with the changes of the pandemic. I was still using writing as a tool for healing and grounding like always, but I also brought in other teachers who brought in other modalities for dealing with anxiety, uncertainty, and stress. And the other thing I did is I made that retreat on a sliding scale all the way down to free because I didn't want money to be impediment. I really saw it as a service. And I ran that retreat a few times.
Then I taught another class for more than a year of the pandemic called 'Writing Through the Pandemic', and I had people from all over in that class, and we met once a week and we would write two prompts that focused on whatever was happening in the moment. And again I had a sliding scale down to zero because I felt like it was something I could offer at a time when people needed so much. I think the best compliment I got during that time was an old friend of mine, a former student, and she just said, 'Laura, you are the most nimble person I have ever met.' I really took that as a great compliment because I had to do something and I just found a way to reconfigure in a new setting, and I found that I could bring the same human qualities into that setting. And that was a big surprise.
MARK: Tell me more about this pleasant surprise because, clearly, you'd had a very unpleasant surprise with the whole disruption and losing over half your year's income.
What was pleasantly surprising? Because, obviously, it can't have been the same. What did you discover when you went into that virtual space with a group like this?
LAURA: I think especially at first when it was all new I think things are a little bit different now, people have Zoom fatigue and all of that. But I think in the beginning, people's need to connect was so strong and, in a way, everyone was blown open by the pandemic. It's like everything was turned on its head and people were so vulnerable and really needing to connect and needing to cope with these huge changes in their lives that they were hungry for what I was offering. I think that was one thing is how do you meet the moment with your material? And the context of what I do the procedures, the way I teach has not changed. But the content, I adapted for the circumstance.
One of the best things, which I think many people have found who are teachers, is that I suddenly could have students from all over, so it was a benefit to me to teach online because I didn't have to just be putting up posters in my town trying to get people to come to my little weekly classes. And that made a huge difference for me and for them. Overall, there are real benefits and there's also benefits to being in person. And I think that's true both as the teacher and also as the recipient or as the student.
MARK: Maybe we could open up that subject of what you'd learned about the pros and cons of in-person versus online. I'm really glad that I've got the opportunity to open this up with you because I've done both myself in my own work as a therapist and a coach and I've been doing online for a number of years, and I totally understand and respect the position of colleagues that I've spoken to who have said, 'No, I couldn't do what I do online. There's something so important about that actual sharing the space and the presence that goes with it.'
So, I'm really curious to hear from you. And let's face it, the work you do, it doesn't probably get a lot deeper or more intense or more human than what you do. What have you learned from making that transition from in-person to online?
LAURA: In some ways what's important in getting people to open or to write from the deepest places or to build the communities I'm talking about, a lot of it is what I call the container. And it can be a physical container as I was describing about these different retreat centres. I like to teach in beautiful places because I think nature is incredibly important to me, and I think when people are doing deep work, if you can go out and walk in by the ocean or walk in the woods or just sit and look at the sky, it really helps you integrate and digest. So, I like those settings.
Building a container also has to do with the guidelines that I establish at the beginning of every workshop. And it has to do with how I define confidentiality and how I talk about it. It has to do with the instructions I'm giving for how to write to just write the first thing that occurs to you and you're not planning or plotting or figuring out what you're going to say. You just write really from your solar plexus, from your gut. And then the way we listen. In these workshops, the ones that are not focused on craft, we don't critique. Your work is not being evaluated but it's being witnessed, so it's that feeling of being deeply listened to.
So, the way I set the container creates pretty predictable results. And I found that the same results were happening online. I didn't think that would happen. I also found that I was able to read people, that I was able to pay attention to what was going on with people, and as I got more facile with the online interface I found there were a lot of ways to keep communicating with people whether I was sending them a private chat message, whether I was checking in with them before or after the class if I noticed that they were not paying attention or their voice was flat, that I was still able to connect in those same ways.
One of the things I stress more now… I'm just now designing… I teach these work weekends where people just come for three days to write and just get a lot of work done and I create an environment conducive to that. And I just decided to take it online for the first time. Last night, I was sitting and writing some instructions and that one of the things I think that's important online is to give people guidance in how do you create self-care for yourself outside of the retreat. One of the first things I might do at an online retreat is have people make a list or think about what they could do to take care of themself if strong feelings arise or if the writing is challenging or if they're having a hard time so that before that situation happens, they have a plan.
Most people coming to my workshops, they already have a lot of internal resources. So, it's just reminding them, 'What do you do when you're having a hard time? Who would you contact? Would you go out in nature? Don't put another activity right butted up against our workshop so that you have time to integrate what you've experienced.'
MARK: So, moving on and looking at what you've learned from this experience and maybe what you want to carry forward into your work in the future, what would you say that you've learned maybe that online is really good for and you want to keep doing it for those reasons? And then also is there anything that you're going to say, 'Well, okay, there is a limit and this is what in-person can do that nothing else can and this is what I'm really looking forward to getting back to'?
LAURA: I think for me, I am definitely going to keep teaching online. Some of it is my own convenience. I don't have to get plane tickets, I don't have to deal with jet lag, I don't have to stay in a hotel. I can just walk from my house about 20 feet into my office, put on a set of headphones, and teach and then go right back and cook dinner. I really love the convenience of teaching online. I like the fact that I have potentially a worldwide audience who can participate in my workshops. My pool of potential students has grown exponentially. Those are two things I would not want to give up. So, I think I will definitely keep teaching. And also, like, the weekly classes I have which are ongoing, now many of the members live far away from me. Most of them live far away from me and a smaller percentage are local. So, I would definitely keep doing that.
I do look forward to teaching in person again. I think there is something unique and special about being in-person that you don't get online. I do miss that. I miss just three dimensionality. I had a work weekend with mostly my local students at a beautiful place up in the country at the beginning of December before Omicron. It was a three-day retreat. And I was just so thrilled. Everyone had to be vaccinated, they had to send me their vaccine card, they had to get tested before the retreat. We even wore masks indoors because I had a couple of people who were at very high risk.
And we all were like, 'Oh, my God, we're seeing each other!' It was very wonderful just to be together, and many of these were people I've been meeting with online for a long time. So, that was wonderful. But there's also something about the accessibility of online that I feel like I'm not going to turn back from it, both for me and for the students. If someone wants to come to a retreat with me online, they just pay the tuition. They don't have to have an airline ticket. They don't have to rent an Airbnb or pay for a retreat centre or pay for their meals. So, there's pros and cons and I think I will definitely do a hybrid.
I don't think I would try to do both at the same time like a retreat that is simulcast. I don't think that would work for what I do because it's not primarily a lecture or a talk. It's interactive. But I think I will, going forward, definitely have both in my toolkit. And I'll have both on my schedule. I don't see ever turning away from teaching online. It's been incredibly valuable and rewarding and surprisingly good.
MARK: That's lovely to hear, Laura. One thing I've said right from the beginning of this whole business is that I hope that, as some consolation, that we all come out of this with more choices than we went in with. And it sounds like that's the case for you. I'm also hearing that a lot of students are benefiting because they can access your work and your help and who wouldn't have been able to do it beforehand.
LAURA: Yes.
MARK: Maybe we can circle back to the other aspect of your work, the writing. Am I right in thinking that you finished writing The Burning Light of Two Stars during 2020 when Covid was very much a part of our lives and that you then had to launch it in the midst of the pandemic?
LAURA: Yes. That's true. I had finished a draft at the end of 2019, and then at the end of 2020, I didn't look at it for a year, which was incredibly beneficial because I looked at it with fresh eyes and I was like a laser beam. I just cut 12,000 words in that last pass. I restructured the whole book. I shortened the chapters and I think it has a very propulsive momentum and I created it in that last edit. I don't think I could've done it if I had been working on it the whole time but I was able to look at it with really fresh eyes.
So, I finished it really at the end of 2020, beginning of 2021. And then I wanted to publish it and I went with a hybrid press and it was a very compressed timeline. I think I signed the contract in February. The book originally was supposed to come out in October. It got delayed because of paper shortages and was finally released in November. And in that time, I also did the audiobook so it was really all I did in 2021. We got a puppy, so I was raising a puppy and the book and a little bit of teaching. But that was my main activity. In some ways, I think because I knew I was launching a book during the pandemic, it was better for me than for some authors who were in the midst of launching their book and heading out on a book tour when the pandemic happened because I was able to plan an online launch, I knew that's what I was going to have.
MARK: How did you approach it differently?
LAURA: I didn't have any live events. No bookstore readings in person, no physically signing books for people, no eye contact with the reader saying how much they love the book. I knew I wouldn't have any of that, and so I did a lot of things. I have a lot of colleagues who have audiences of their own, and I did a lot of collaborative events with other people. I have a colleague and friend, Ann Randolph, who also teaches writing and performance. She does one-woman shows. And she and I got together and taught a one-day workshop called 'The Courage to Complete'. It was about how to get your creative project over the finish line.
She and I did that together. We wrapped a free book into the cost of the retreat. So all the people who came to that ended up getting shipped a book. It was definitely a wonderful workshop and I got to talk a lot about the process of finishing the memoir. So, I piggybacked on other people's audiences as much as I could. I developed a stronger social media presence. I had three major launch events. They all were online. I just had to do it that way. I had to rely on digital mediums. I did some of the things I would have done anyway, but it was a very different experience.
MARK: Again, do you think there are elements of this you might take forward? I don't know how keen you are to write another book soon, but when you get around to it next time, do you think it will affect the way you approach that whole process?
LAURA: I would love to meet readers in person. I have really missed that a lot. But I think a lot of the skills I learned in terms of getting more savvy about online marketing, I absolutely would move that forward for whatever I do next, whether it's teaching or retreats or another book. It's just like my quiver is more full than it was before. I've just learned new skills, new ways to reach people, and I will just keep integrating that into whatever I do. So, hopefully, both will be available in the future.
MARK: Yes, let us hope fervently that that's the case. I think this would be a good time, Laura, for you to set our listener your Creative Challenge.
If you're listening to this show and this is the first time you've heard it, at the end of every interview, I invite my guest to set you, the listener, a creative challenge, which is on the theme of the interview and is something that you can do to stretch yourself creatively and maybe personally as well and that you can complete or at least get started on within seven days of listening to this conversation.
Laura, what's your Creative Challenge?
LAURA: I'm going to give everyone a writing prompt and some very simple directions to complete it. To write this prompt, I want you to use writing practice which is one of the core practices I use in all of my teaching. And it's a pretty reliable way to get right into the deepest material to get the editor out of the way and to write from the core or the gut where the real treasures are.
I'm not going to give you the prompt yet but here's the instructions. When you sit down to write to this prompt, don't plan or think before you write. I want you just to start with the very first thing that pops into your head, the first thing that occurs to you. If you can't do it immediately, you can jot down the prompt and whatever story comes to mind and then come back to it later. You'll be able to take a look at this in the show notes. But the main thing is don't plan what you're going to say. Don't spend time saying, 'Oh, I think I'll do this, I think I'll do that.' You want to follow that impulse.
And then once you put your pen on the paper… and I do recommend hand writing for this because you make a different connection physiologically between the brain, the hand, and the heart. What I want you to do is write without stopping for 20 minutes. Let the writing go in whatever direction it wants to go. If you move away from the prompt, that's fine. If you circle back to it, that's fine. Just follow the impulse and write without stopping for 20 minutes. And don't cross out because that is the editor coming in and getting in the way. Just write moving forward. Don't reread, just keep going forward.
If you get stuck, you could start back at the beginning with the prompt again or you could try inserting the phrase, 'Here's the part I never told anyone before.' Or, 'What I really need to say is… ' It's like your conscious mind is prompting your subconscious giving you more permission to get underneath your habitual stories.
MARK: Yeah.
LAURA: So, I'm going to give you the prompt and you'll write it for 20 minutes. And in this exercise, just writing it is not enough because we often don't know what we've written until we speak it out loud. Natalie Goldberg, who created writing practice says, 'Writing is like the inhalation and reading out loud is the exhalation.'
So, the second part of the Creative Challenge is to read your words out loud. And you can do this with a trusted friend or a family member or even just out loud to yourself. But you want to speak the words so you could hear the impact and really feel it in your body.
Here's the prompt. It starts with a quote from Alexander Graham Bell. 'When one door closes, another opens, but we often look so long and regretfully at the closed door that we fail to see the one that has opened for us.' Let me read that again. 'When one door closes, another opens, but we often look so long and regretfully at the closed door that we fail to see the one that has opened for us.' The prompt is, tell me about a time this was true in your life.
MARK: Wonderful. Thank you, Laura. I think that is a really great invitation to all of us to be a bit more courageous in our writing, in our speaking, in our communicating.
Thank you so much, Laura. I've learned a lot from listening to you, from reading the book. I would really encourage people to get hold of a copy of The Burning Light of Two Stars. It's an extraordinary experience to read it. I was saying to Laura that it's like there are some books you read and there are others you experience. This one is definitely in the latter category. It's a book that you won't forget. I think my experience was it is very moving and parts of it are very painful. But it's also a real page-turner and some of it is very funny and very entertaining too. It's a very human book.
Laura, apart from picking up the book, where can people go to find out more about you and your work and maybe reach out and get some help from you?
LAURA: On my website, which is www.lauradavis.net, you can read the first five chapters of the memoir and also order it. All the other online offerings that I have, it's www.lauradavis.net. I also send out weekly writing prompts similar to the one I just gave you. And if you sign up at my website for my mailing list, you'll start getting those every Tuesday. They're great spurs for either writing or conversation.
MARK: Great. Thank you, Laura. And as usual, I'll make sure all the links are available in the show notes at 21stcenturycreative.fm. And also if you want to have the reference for the writing prompt, you'll find a full transcript of this interview and you'll find the writing prompt at the bottom of the transcript. Laura, thank you so much for your time and your wisdom.
LAURA: You're welcome. It's been a pleasure.
About The 21st Century Creative podcast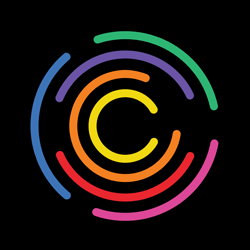 Each episode of The 21st Century Creative podcast features an interview with an outstanding creator in the arts or creative industries.
At the end of the interview, I ask my guest to set you a Creative Challenge that will help you put the ideas from the interview in to practice in your own work.
And in the first part of the show, I share insights and practical guidance based on my experience of coaching creatives like you since 1996.
If you'd like my help applying the ideas from the show to your own situation you are welcome to join us in the 21st Century Member's Group.
This will give you access to Goal-setting, Accountability and Q&A videos, as well as other exclusive insights and glimpses behind the scenes of the show. Due to the pandemic, membership is currently on a pay-what-you-want basis.
Your membership fee will also support the podcast and help to make it sustainable.
Make sure you receive every episode of The 21st Century Creative by subscribing: