Podcast: Play in new window | Download
Subscribe: Apple Podcasts | RSS
This week's guest on the 21st Century Creative podcast is Emily Cohen, a consultant who provides strategic advice to principals of creative firms, and author of the book Brutally Honest.
I first met Emily back in 2012 when we were both speaking at the HOW Design LIVE conference in Boston. I loved Emily's no-nonsense attitude and down-to-earth business advice for designers.
Since then we've stayed in touch and hung out at other conferences over the years, and I've got to know Emily as someone with a distinctive point of view, who is a highly valued source of advice for designers grappling with the business side of things.
So when Emily told me about her first book, Brutally Honest: No Bullshit Strategies to Evolve Your Creative Business, I knew I wanted her to come on the show and share her ideas with you.
It's a book about business for designers – and by extension for any kind of creative running a service-based business. As Emily says in the interview, many of the business challenges are common to any creative firm.
It's a very comprehensive book – covering just about everything from dreaming up your vision for the business, marketing and promotion, pricing, proposals, contracts and how to manage clients and employees. A staggering amount of work has gone into writing it, not to mention the years of consulting experience that it's based on.
It also includes case stories, with stories of real life design firms and their approach to the issues Emily describes. And it's beautifully designed and printed, with gorgeous colours and infographics, so it looks more like a coffee table book than a business manual.
In this interview Emily shares some of the most important ideas from the book, including why running a creative business is like being a parent, why you should specialise, and the dangers of relying on great word-of-mouth for new business.
She also talks about her own journey from designer to design firm manager to consultant and author. As you'll hear, her own career took off when she was brutally honest with herself about her ability as a designer and started looking for another path.
If you run a creative business of any kind, Emily will give you some great questions to consider as well as insights you can take away. And if you're like me, you'll appreciate the fact that she delivers these with her trademark humour, enthusiasm and frankness!
You can learn more about Emily's work on her consulting site, and her book at BookSellersDaughter.com. She's active on Instagram and Twitter.
Emily Cohen interview transcript
MARK: Emily, how did you get started in this line of work?
EMILY: That's actually a really good story. I actually went to graphic design school. I have my BFA in graphic design, and I was a designer for a few years, about five to seven years. And I worked in-house at the Pottery Barn, and I worked in a design studio, and I worked in a magazine. And in my last job at the design studio I realized very quickly that there were amazing people that were so much more talented than I was, and that I just didn't have a passion for doing design. I wasn't going to ever be great. And I always wanted to be great at what I did. I never felt like I wanted to be just average. I'm a super ambitious kind of person. And I was struggling. So I was like, I don't know, 25 and I was struggling with what I was going to do… or 26 maybe. And I was struggling with what I was going to do with that.
And so I just asked everybody I knew, I asked my clients and colleagues and everybody just asking them, 'Well what should I do, because I still love design?' I really was involved in the profession, I had tons of friends in that area and I didn't want to leave design, but I also felt like I was never going to be a fit designer. And so basically, I asked a lot of people and everybody is like, 'You're really good at kicking everybody's butt! That should be your job.' And so I was like, 'What does that mean?'
And when I first started, so this might show my age, there were really no project managers in design. There were more like account managers and agencies, but in design, a lot of design firms, if you remember this, at least in America, there weren't a lot of people running studios other than creatives. And so I just went to a bunch of creative firms. I think I went to about seven firms in like a week, that I just admired. And I think one from a random studio that posted an ad for a studio manager, and I introduced myself and said that I was very interested in managing a studio, that even though I didn't have any experience, I knew design very well and I was really good at writing and managing people, and I was wondering if there was something there.
And basically, all the firms offered me a job within the same week. And it wasn't really because I was awesome – although I think I am! – it was more because there was nobody offering to do that and who knew design. So, I took obviously the highest paid position and ran a studio for seven years. And so I pretty much learned on the job.
MARK: Also, you were the person who knocked on the door and said, 'Let me do this.'
EMILY: Yeah, exactly.
MARK: So that's maybe a thing we'll pick up on a bit later on, is putting yourself forward and asking. Because you went to seven firms in one week?
EMILY: Yeah. And I asked them. And it was more like I wasn't asking necessarily for a job, but I was just saying, 'This is something I could do. Is that something that you need? Is that something that exists?' It was more like a conversation.
MARK: And what kind of responses did you get?
EMILY: I got people who were so excited that I knew design and I was organized and they're like, 'Sure, we'll try it out.' I think the only response I got that was surprising to me is they thought it was an admin job, so I had to convince them that it wasn't to me and in my mind administration, it was more like a management job. And so that was a little bit of a convincing part of it. And luckily, I took a job with a firm that completely got that.
And that was really great because then I ended up managing that studio and had a lot of experience growing them. So when I first joined them, I think there were about three to five people. And then when I left, I think it was like 25, 30 people. And we moved twice. So I had a lot of experience just with the growth of the firm and managing all their clients, and then when we grew a big enough, managing the project managers that managed the clients. And it was fantastic.
But pretty much the word spread very quickly because, I'm sure you know this, the creative profession is sort of incestuous, everybody knows everybody else, and the word spread pretty quickly that there was this woman out there that loved design and knew design and was involved in design but could also write proposals and teach you how to manage a team. And so I started getting a consulting practice on the side. I just built up a consultant practice just through word of mouth. People were like, 'Hey, can you write this proposal?' Or, 'Hey, can you help me hire?' 'Hey, how do I manage this person?'
So then I started working, I don't know, 70-hour weeks. And my fiancé at the time was like, 'That's a full-time job. You should quit your job and start being a consultant.' And that's what I did.
MARK: So okay, why design? Why didn't you walk away and walk into another profession? What's special about design for you?
EMILY: I love designers. First of all, I love the value we bring to the business world. I really feel very proud of the work that designers do and I love it. I still love what design does and who designers are. I think designers are incredibly great people and creatives, in general, are actually some of the nicest people I've ever met. They all, for the most part, are actually really kind human beings. And I didn't want to leave that profession.
And also because I had a lot of equity in that already. And then I had become actively involved in our industry, through our local AIGA, which is the American graphic design association. And I was really involved in that. I didn't want to lose that kind of equity that I had built and all those relationships. It's what I knew. It was my whole world and I didn't want to leave it.
MARK: And you're talking with great enthusiasm of this job of growing the firm and kicking people's butt. Presumably, you enjoy this?
EMILY: I love it! I'm the happiest person in the world. I absolutely love what I do. And I work all the time and it's mostly because I just love it. I love who I work with and the impact I have on them and yeah, and I just love the profession. I've so many friends in this space and my clients turn into friends. It's been a privilege to do something that I absolutely love.
MARK: And what is it that you love? It doesn't sound like you're hankering to get back to designing. You actually love the managing, and kicking butt and leading.
What is it that's satisfying about that?
EMILY: I think it's who I work with. Designers, in general, are very open people and very nice people. And very interested in learning, and growing, and changing. And so to see that I can have impact with those kinds of clients. I have less patience for politics and corporate hierarchy. And whereas, with working with creatives, there's really none of that. So I get to have a lot more impact. And so they, not always, but for the most part, listen to me and I get to see the results of my efforts. That's the other thing that I think I love so much is that I actually get to see if my consulting pays off.
And also, I think the other thing, what I love about our industry is it's changed so much in the 30 years I've been doing this. I love change, I'm sort of a risk taker. I love learning new things and growing and changing and pivoting. And I think that's also something that has always intrigued me about our profession. That just when I think I can do one thing, my clients will say, 'Can you do this other thing?' And I'm like, 'I've never done that other thing.' And somehow they still want me to do it and I do it and it works. And then I do more of it. And then it's a business.
So I've allowed my clients a lot of times to tell me, 'Hey, you should do this one other thing I need you to do.' And if I want to do it, then I did it and it worked. So I kind of love that. I love that my business keeps growing and changing. It's not static.
MARK: And I love the fact that you're showing up, you're asking questions, but you're also trying things, seeing what happens.
EMILY: Yeah, that's really important. I'm not going to let them push me into doing something I don't want to do or something that I don't feel I have any ability for. But yeah, I love trying new things and changing my services to go with the flow.
So here's an example. When I first started my career, a lot of designers didn't really have any business skills. So the generation that I was in really were just creative people, they were artists, right? And they considered themselves artists. And so they needed me to write proposals and do kind of like tactical stuff. And so that's what I did. But then over the years, I started working with more millennials and millennials are so much smarter than my generation ever was in terms of business and they could do a lot of the stuff that I was providing. They didn't need me to write proposals. They didn't need me to do things that I wouldn't have normally done, but they still needed my insight and my advice. So then I developed a new service where I helped them plan their business and look towards the future and how to evolve.
I love that my business has evolved depending on who I'm working with at any given moment. And the generational differences is amazing. I love working with millennials, in particular. It's made me even just happier because they're smart. They're really smart. So they make me think. And they challenged me, which I love.
MARK: And talking of generations, there's a lovely section in the book where you talk about why running a creative firm is like being a parent. Before we get into that, I'd like to say the book is primarily aimed at design firms, which obviously is the area that you specialize in, but I also think a lot of the points that you make are relevant to any kind of creative business.
EMILY: Yeah. I actually just spoke at a conference that were industrial designers there and all kinds of other creatives. And a lot of people came up to me and said that there was so much in that book that was applicable to them. So I was feeling very good about that.
MARK: Great. Well, then let's pull out some of the wisdom from it. So let's start with that question.
Why is running a creative firm like being a parent? Give us a couple of examples.
EMILY: It's funny. That's actually the most popular part of my book. I've gotten a lot of inquiries about that. And it's been really interesting. It's just one page around my book, but as somebody who is a parent, I realized that there's a lot of commonalities from being a parent and running a creative firm. Obviously, to start with, the obvious thing is that shit happens! You just have to deal with it. I think the other thing, and this is, I think, the most important analogy is that when you raise your kids and even dogs, like if you have kids and dogs, you understand this, maybe not cats, but they need structure and rules and they need to be praised and rewarded, but they also need consequences of bad behavior. And when you do that, when you give them these kinds of rules and consequences, they don't stop loving you. Right? They still love you, but they thrive.
And I think that that same thing applies to staff and clients that a lot of designers kind of treat their staff and clients sort of as… they just want to be people pleasers and they're afraid of pushing back. So they're afraid of giving authentic performance reviews. They're afraid of telling clients 'no' or pushing back when a client has art direction that they disagree with.
And just like being a parent, if you push back and give them consequences and give them rules and structure, and I've seen this happen, clients will value you and trust you more and they will accept that and still love you. I think that's one of the biggest analogy I can have to parenting is that clients are just like your children. They need rules, they need structure, and they need consequences, they need praise. And if you manage them well, they'll still adore you and defend you and be your advocates.
MARK: And I think maybe another way you could look at that from the client's point of view is it means you are going to be reliable and you're going to be a professional. Because if there's one thing that you don't want when you're a client hiring somebody is promises are not kept, commitments fall through and you're left thinking, 'Well, what's actually happening here?' So I think if you can let the client know the way you work and have some established ground rules, then it's reassuring for a client.
I certainly know if I hire a creative that if I get a professional who talks about this stuff, I feel like, 'Oh, I'm in good hands here.'
EMILY: Yes, exactly. You have to be the grownup in the room, you're the adult. Just like with kids, you have to be the adult. And same with clients. You have to be super professional. And not only do you give them the rules, but you actually have to enforce the rules. Right? Any parent learns that you can't just let them slack off and waive the rules. You have to really enforce them. And the same with clients. I think clients, if they're misbehaving, you have to guide them and tell them how they're misbehaving, how that's impacting the project and how you're going to fix the challenge.
MARK: Okay, Emily, I love that. Any other ways in which running a business is like being a parent?
EMILY: I think the other thing is it takes a village, right? We always hear that about raising kids. So you need additional resources, you need grandparents or caretakers, and you need the neighborhood. And I think the same thing with designers or creatives, any kind of creatives. We need a team of people behind us that we trust and that we admire. And that might be vendors, it might be strategic partners, it might be your clients, it could be fellow competitors and colleagues. And it's your accountants, it's your consultants, it's your lawyers, it's everybody that's involved in your business is your village. You can't do everything and knowing when to get in help, that's better suited to what you need that you can't do. If you're missing a skill, that you bring in some people that have those skills. So I think there's that, we need a village to support us and to grow.
I have this philosophy that I think it's very, very, very hard, almost impossible and not sustainable to run a one-person creative endeavor. You need a village. You need people's support. Whether those are full-time employees or if there's just a team of contractors. You need people who can help you because it's very hard. You stagnate otherwise.
MARK: Even if you are normally one person, on any given week, it's like it involves a lot more people than that.
EMILY: Yes, exactly. And we don't work in isolation. And also not only that, but what we do affects the community at large. We need to be people people… people persons. I don't know what the right word is.
MARK: People people?
EMILY: People people! Sometimes my words trip me over, but yeah, I think there's something about that.
MARK: Emily, the book is chock-full of great questions. And I think you must see a lot of the time, there must be some really big questions that design firms either avoid or overlook.
What are some of the most common and really important questions that they're likely to be ignoring?
EMILY: I think there's a lot of good questions that you have to ask yourself. And some designers are afraid to ask those questions. Like the most important thing I think is who do they want to be when they grow up?
I think creatives, in general, have a tendency to kind of do whatever they're interested in at the moment without having a long-term vision. So I think asking yourself, 'Where do I want to be in five years and how will I get there?' Because then you'll be able to make some decisions along the way that are more informed rather than just kind of rambling around and wandering around doing random stuff or allowing your clients to drive the direction of your business, I think it's about taking control of your business.
So I think that's really important question is, 'Where am I going and who would I want to be when I grow up?' And that means, 'What kind of work do I want to do? What is going to be my reputation? What do I want people to say about me? Who are the kind of clients I want to work with?' If it's a client-based business.
MARK: This is one of the things that you pick up on is that you say a lot of designers will say to you, 'Oh, well we pride ourselves on having our new business through referrals.'
But you actually argue that that's a weakness. Could you expand on that?
EMILY: I don't know if I'd call it a weakness, but I think that it's not something you should rely on 100%. Obviously, we love referrals because that's a pretty easy source of business, and it's also based on people loving us, right? So referrals are coming through our kind of trust and through our great work, which is great, but if we rely on that, and honestly, most creatives rely for all their new business to be 100% referral-based.
What happens, and this is why I think it doesn't work, is that if you allow your clients, and all your colleagues, and all the people you know to drive the direction of your business, so it might be going in a direction you don't want to do and you start taking on work or clients that maybe are not the kind of clients you want. And there might be awesome clients out there that you want to work for, but you never reach out because you're just waiting for somebody to connect you. But if your connection and your group of people do not know that person or that company, you'll never reach them.
First of all, I hate that word, new business, I think it's a terrible word and it stops us from moving forward because people think that means cold-calling. But if we curate our relationships and reach out to new people and be open to meeting new people. I'm not 100% against referral-based businesses because obviously, being referred is wonderful because that's easy and you're getting clients pretty easily without much effort. And it's all based on trust and love so that people are recommending you because they love you and that feels really good for your ego. But I don't think that's a sustainable way to generate new opportunities.
I'm a really big believer in reaching out and trying to get the kind of clients we want to work for because if our businesses, and I will say to you that most creative businesses, 100% of their new business is through referrals and they're proud of it. And I always say they shouldn't be proud of it because that is not sustainable. It allows your clients and that kind of community of people that you only know to drive the direction of your business. And it's your business and you should take the reins and go after the kinds of clients and the kinds of projects you want to do. And that means you have to reach out and build new relationships. And introduce yourself and be open to meeting new people and generating new relationships.
And I don't love the word 'new business', I think it's just being proactive and reaching out to people and introducing yourself and saying, 'Hey, I would love to work with you,' or, 'Hey, I just wanted to meet you.' And so I'm a real big believer in exposing yourself to the industries and kind of clients you want to work for and then introducing yourself. So if you see them speak or if you read their book or if you read a blog that they posted, is simply to write them and say, 'Hey, I loved what you said. I was intrigued. We have things in common. I would love to meet you.' So it's never actively pursuing new business, it's really just introducing yourself to people that you admire or that you want to work for and letting them know you're out there.
And as a result, you'll get opportunities that will help you grow and expand your business in a direction you control, not the clients that you currently work with.
MARK: Okay. And then, so presumably, this relates to what you say about specialism, the dirty word?
EMILY: Yes, I have very strong beliefs in a lot of different areas.
MARK: Okay. That's why you're on the show Emily, let us have it!
EMILY: But I'm also very flexible. So I should say I sound like very strong-minded. And I am in a lot of ways, but I'm also open to hearing it. I think that a lot of creatives just want to be generalists. And they do that because they believe, and I think rightfully so, that they can do anything, that they're creative and they love to be challenged and do new things and they want to be open to new experiences. Basically what I say is they always want to design or create cool shit, right? And I love that. I think that's awesome. But because the industry has changed so much and it's such a saturated market, there are so many creatives out there. Many young students right out of college are starting their own business, which is very different.
And so there's so much more competition than there ever was, that in order to stand out, in order to command higher fees and to be recognized and easily found, you have to be an expert and specialize in something or in a few things. And when I say this, because designers, in general and creatives, in general, hate the word specialization and they almost shut me down whenever I bring that conversation up because they think it's about that they can't do cool work and they can't do interesting work. That doesn't mean that.
It means anything that's coming in that comes to you through referrals, you can still do, right? It doesn't mean you can't do the fun new project that you've never done in your entire life or something really interesting. It just means that you're also telling your clients and prospects that you're an expert in something and it makes you stand out from the slew of competitors out there.
MARK: And you have a few different types of expertise in the book. Could you maybe talk us through some of those?
EMILY: Yeah, actually that was developed by my colleague, Jennifer Rittner. There's a chapter written by my colleague in there. I don't necessarily agree with everything, but I wanted to show that there's lots of different ways to specialize and there's pros and cons of each. Some people specialize by aesthetic style. They have a very specific style and people come to them for that. But to me, that's very difficult to specialize in because nowadays your style can get easily copied pretty quickly. So there's that.
I'm a big believer in specializing by industry, so you might be specializing in the financial space or in working with nonprofits. But even that, I think it's difficult to be a specialist in just nonprofits because most creatives want to be in nonprofits. You could specialize so in the type of work and a deliverable. So you could just do app development.
Okay. So there's lots of different ways to specialize. I'm a particular believer in specializing by industry. I think that's the best way to differentiate yourself is to really go deep and know a type of industry really well. Whether that is something exciting to you, like cultural institutions or something that you have experience in, like law firms or any kind of specialist. I have a client that's specialized in kind of all different things. I have a really interesting client up in Canada that specializes in what they call aboriginal or indigenous communities because they know the indigenous world very well and they specialize in that. So I think that really helps because then you have that kind of market and you could really go after it.
But you can specialize by process, so a certain kind of process that you might have. But again, a lot of people think they have a proprietary process, but I think to a lot of people, all the process sounds the same, but some people have a good job of differentiating themselves by process.
Sometimes it's around how you provide strategy and how you look at strategy and if that's a strategic process. So that's a way of specializing.
It could be through a unique business model. Pentagram is a perfect example of having a very unique business model that makes them really stand out.
MARK: Maybe for people outside of the design world, could you just say a little bit about the Pentagram business model because it's quite interesting?
EMILY: Actually, yeah. I don't know enough about it, but basically, Pentagram has many, many partners across different locations, and each of the partners work together for the company, but they're responsible for their own little business entity. And so they're responsible for contributing to the larger culture, but they all have different skills and expertise. So they have architects, they have interior designers, they have graphic designers, they have people that are specialists in different kinds of like magazine design versus branding. So it's a partnership model that is different in that but each of the partners have their own staff and their own practice.
MARK: And it's real badge of honor to be selected, isn't it?
EMILY: Yeah, it's very exclusive little club.
MARK: Some kind of elite guild within the industry.
EMILY: Yeah, it really is. And really, I haven't seen a lot of people mimic that, but I think there are some firms that have different business models and so you can differentiate yourself that way as well. And Pentagram is obviously the most famous one for that.
MARK: Personally I'm a fan of the industry specialization or maybe topic because if it's something you really love, then it's not hard to keep up with it.
EMILY: Exactly. The other thing that's great about specializing by industry is then you know you have some action items. You can find out where all that industry congregates. What do they read? What conferences do they go to? And so that'll be easier to find them because you'll see that there are events and conferences and blogs and all kinds of things that attract them so you can just pay attention to that market and it'll be much easier to reach out to them. But if you're a generalist, a lot of generalists don't know how to go about and get new business because they don't know where to start. And being an industry specialist gives you a starting point.
There's a specialism around deliverables too. So you could specialize in a type of deliverable, like all you do is develop apps or you're just branding specialist or you just do annual reports, although that's a little outdated. I think that you can also specialize by deliverable, but again, that's very hard to figure out who is your clients because they will only pass through you one time for that one deliverable, but that is something that a lot of firms do. They'll specialize by a type of deliverable.
MARK: Great. So that's specialism versus generalism.
Another distinction that I think is really interesting in the book is executional versus strategic firms. Could you talk a bit about the difference between these two?
EMILY: This is my actually driving belief. I really think this is a trend in our industry, and I've been talking about it a lot because I think our industry essentially, the creative industry essentially, across all different kinds of industries, not only graphic design but industrial design and all kinds of areas is basically become two separate and entirely different kinds of industries.
There's executional industries that are just simply service providers. The client says, 'Hey, I need this done.' And you go do it. And it's very much like churn and burn, and there is a ton of work in that space. Actually, there's more work in that space than any other space. And there's a lot of firms that are in that space. But if you're in that space, you have to have a lot of different resources and you might have to have a bigger team and it's all about schedules and budgets.
It's a different model than what I think where a lot of firms want to be or what I think are strategists or strategic firms. And those firms might be smaller and there's definitely less work in that space, but it's not about quantity, it's about quality over quantity, so it's not about how much work you are doing and how fast you're working, but it's about your ideas and your thinking and your expertise.
And when I say that, when I say strategic versus executional, it's not only what kinds of work you're doing, but it's how you organize your team. So a strategic firm, everybody on your team is an expert. Even if you have production people, they are experts in production and their advisory and they are providing insight to clients and clients are looking to them for their expertise. Whereas an executional farm, they're like, 'Just go program this site.' And they're not looking for any expertise or any insight, and they might even have their own expertise internally and they don't need it from you.
So I think firms need to decide which one they are. And a lot of them try to be everything to all clients and I just don't think that's easy. If you're at the strategic level and then you continue to work with a client at executional level. So you've developed the brand guidelines, for example, and you've developed the look and feel, and then you start executing a bunch of communications or they say, 'I just need an email.' They call you and say, 'And I need an email' or, 'I just need this.' You end up becoming executional. And then when they need the have high-level stuff again, they forget that you do that and they will go to another firm.
I think it's hard to be both and I think I'm telling the creatives that they really need to take a stand and decide where they are, and then really be the best that they can at that level. So if they're executional, they should be amazing at being executional. They should have the schedules and budgets down to a science. They should have a team that could support all kinds of projects. And if you're at a strategic level, you might have a smaller team, but every single one of those people are strategists and advisors and consultants.
MARK: Do you have an example of a firm that might be a really great illustration of the difference between the two?
EMILY: Sure. And so you think about Frog or IDEO, they are definitely at the strategic level.
MARK: And again, for the non-designers out there, these are big names, right, in the design industry. Could you give us kind of a potted portrait of them?
EMILY: Well, IDEO is about design thinking and Frog is around product development, industrial design. So executional firms or executional providers are people that simply do work upon the client's request. So if you're an illustrator, it might be, 'I want this mural on my building and here's the exact image I want.' But if you're a strategist, they might say, 'We have this mural, give us some ideas, what do you think would be great for this kind of market or for this neighborhood?' So they're looking at you for advice at a strategist level, but at an executional level, they're just literally art directing you and telling you exactly what they need.
So even with a website, if you're doing a website, they might give you the content and they tell you exactly who their audience is, they might've done all the research already. Or they don't even think of that and they just say, 'I need a website, I don't care what it is, just do it.' And then they continue to art direct you along the way. But if they say to you, 'Hey, I have this challenge,' and, 'I am having difficulty reaching my target audience or selling a product, and I think I need a website, but I would love your expertise.' Then as an expert or as somebody that is more strategic, you're saying to them, 'Well, I don't actually think you need a website or if you do need a website, you might need just a microsite.' So you're being more advisory and clients are coming to you purely for your insight and ideas. But if you're executional, they say, 'I need this, go do it.'
MARK: Right? And from my conversations with design clients, some of them say it's the difference between being given a brief and being able to create the brief or help the client formulate the brief. Because it's usually a much more interesting and creative conversation than having to basically execute someone else's decision.
EMILY: Right. It's around solving problems, right? So they say, 'Here's a problem, can you solve it?' That's awesome. If have identified their problem and it's your job to fix their problem, right?
MARK: Yes.
EMILY: Yeah. That's really true. I think the creative brief is a perfect example.
MARK: So you've given us a lot of outward-facing examples about who the firm is, who they serve, the kind of work that they do. Let's have a look behind the glass doors for a moment.
You have this really nice section where you talk about the five most important roles in a creative business. And maybe we could pull this out because I think this applies to many businesses other than design firms.
EMILY: Yeah. So in working with creative teams, I've identified five areas or functional areas that I often feel are overlooked in a creative firm and if any one of these don't have somebody paying attention to that area, then I feel like the firm will suffer. And it could be that one person does all five of these roles or it could be that you have different people assigned to these roles, but the five roles that I see that are often overlooked or not given enough attention because you're spending more time on billable stuff or your business vision.
One of them is your business vision. This is about your firm's positioning and your overarching business goals. Where are you going and who do you want to be when you grow up? Spending some time and thinking about that and having somebody dedicated to that or somebody that just knows that's part of their responsibilities. I think that's one of them.
The second one is operational leadership, and this is not project management. Project management is billable. Operational leadership is looking at the bigger picture and planning how you work as a team. Developing training and looking at how we can have technology managers, I think looking at operational areas from a bigger picture is missing on design teams. So operational leadership.
The third one is creative leadership. That is one that's a little bit more common, which is about team building and mentorship and growth. It's not just doing the work and art-directing people. It's really grooming them and growing them and learning and developing. So looking at creative leadership as a functional area.
The fourth area is business development. Most people spend a lot of time, and we talked about this, just on reacting to incoming business, and I think business development also needs to be proactive and so spending and having dedicated time or resources spent in new business is critical.
And the final area is financial management. So managing your finances and looking not just doing your accounting, but really having advice about what are best practices in the industry, how can we leverage taxes better, how do we look at our company or what are their financial benchmarks? And paying real deeper attention to your money and how you manage it and how you plan it. I think creatives, in general, are terrible with money and they just rely on their accountant and their accountant simply does taxes but is not really looking at the bigger picture.
So those are the five areas.
MARK: Okay. And would any of these, you would say, could be outsourced or do you think they should all be taken on by people within the firm?
EMILY: Well, I think it depends. Every firm is different depending on their size. Sometimes in financial management, I think it is sometimes outsourced, but it's somebody that you have to ask them to help you. So if you have an accountant, you have to say, 'Okay, you do my taxes, but can you do more? Can you help me look at the industry at large? Can you help me provide some financial benchmarks? You meet with me quarterly.' So that is something you can outsource, but it's still in collaboration with you. It's not like you are not paying attention to it.
So none of these roles should you be out of the loop of, but you need to be collaborating with and understand what's going on. So operational leadership, I think, is something that's more of an internal role. And usually, you need somebody dedicated to operational leadership when you have more than 20 people on your team. Any less than 20 people somebody might have some involvement in that on a part-time basis.
I think in most cases you can have strategic partners in some areas, but I think that doesn't stop you from having a role in that and being still involved.
MARK: But whoever does it, these are the five that you think really need to be covered, and are easily overlooked in the rush to get the day-to-day work done.
EMILY: Yeah. I would say the one thing you can never outsource is your business vision.
MARK: I would hope not because it's someone else's business in that case, right?
EMILY: Yes. I think many of my clients just want me to tell them who they want to be when they grow up. And I'm like, 'No, I will help facilitate those conversations, but that needs to come from you. I don't have the answers and it's your job to figure out what you love. Who do you want to work with, and who do you want to be, and what kinds of business do you want to run, and how big do you want to grow up to be?' Those are the things you have to focus on.
MARK: Okay, so then maybe moving from that question, what kind of business do you want to be? The last topic I'd like to ask you about is this: Everything we've talked about so far has been centered around client work, but you also, towards the end of the book, talk about design entrepreneurship as an alternative or a complement to client services.
Could you say something about maybe some examples of how you've seen that done well, and what you think is important if you're considering it for your own company?
EMILY: I think design entrepreneurship is a really wonderful direction for a lot of firms, but I hesitate. And this is why. I actually haven't seen that many firms that can do it well because it's very hard to do anything really well unless you finish one thing first. So I think the people that are design entrepreneurs, and those are people that basically do products and sell products independent of clients, right?
MARK: Right. So developing your own product and hopefully, taking it to market and selling it and generating revenue from that?
EMILY: Yes. Or doing side projects that benefit you in other ways. And maybe it's not financial. It might be good for the world kind of thing. And I think the firms that do that well are firms that already have a great solid business model and now can focus on other things. A lot of creatives have a tendency to pull themselves in a lot of different directions and do nothing very well. So when they're doing design entrepreneurship, they neglect their business. So once you've shored up your business, then you can do design entrepreneurship.
I think one firm that doesn't really, really well is Hyperakt; they're a firm in Brooklyn, and they have a lot of different things that they do on the side, but their core business, which is called Hyperakt, is very solid and very well-run. And then they have then leveraged that passion and that interest to develop products and initiatives that they're interested in and that keep their team engaged. And they have what they call Hyperakt Labs, which are self-driven projects or design entrepreneurship.
Hyperakt developed an online tool called onthegrid.city, and it's an online site that is curated. They have curators across the world that are creatives that take a city, and they curate a city, and they recommend restaurants and places to shop and places to see that are creative. So creatives will curate a city, and it's basically if you want to go visit a city, you go to On the Grid and you'll see your peers recommend the places to eat and the places to go. It's a fantastic tool. And they don't lose money from it, but it's a model that they've developed that I think is in progress. It's working really, really well. And it's just a passion of theirs. And it's a great way to build community because now they know these creatives across the world.
MARK: Yeah, very smart. Okay. So that's onthegrid.city, and we'll put the link in the show notes. And actually, I want to go and check that out myself. That sounds great.
EMILY: Yeah, it's awesome for all creatives to know about that. I think that's a perfect example of design entrepreneurship. And also podcasts, right? So a lot of designers do podcasts. I have a client that specializes in retail design. She does design for a lot of brick and mortars that want to then take their business online. And so she came up with the genius idea to do a podcast for retailers. And it's a relatively new podcast and it's a fantastic idea because it compliments her business.
MARK: Do you have the name of the podcast?
EMILY: Transforming Retail.
MARK: Again, I'll link to that in the show notes.
EMILY: And she just started that, so it's just a relatively new effort, but I think it's also smart because it's related to her business model.
MARK: Right, and this is the thing about specialism, right?
EMILY: Mm-hmm, exactly.
MARK: Excellent. Thank you, Emily. This has been a really fascinating journey on the inside and out of a 21st century creative business. Now we come to the part of the show where I ask my guests to set a Creative Challenge based on the theme that we've been talking about. And something that you, the listener, can go away and do or start doing in the next seven days after listening to this interview.
So Emily, what's your challenge?
EMILY: Oh yeah. I'm a big believer in saying 'no' to an opportunity or to a client or to a project that you've simply outgrown and to open that space in your business. So my creative challenge is to think about what it is you need to say 'no' to now that you've been avoiding, so you can make space in your life for more 'yes's.
MARK: Right. That's the big reason that it's not just about no, because each time you say 'yes' to one thing, you're saying 'no' to something else, right?
EMILY: Exactly. So every time you say 'no', and it's very hard, but you just say 'no' to one thing, you'll have more time to do other things that you really should be doing or that you want to do. And honestly, I do this every year. I always think about, 'What's the one client I want to fire?' Or, 'What's the one thing I don't want to do anymore?'
MARK: Every year there's some client praying, 'Please, please don't let this be the year that Emily gives me the chop!'
EMILY: As a matter of fact, in my book, I have what I call my business manifesto that's on the cover of the book. And one of them is that you should fire a client once a year. One client a year. It feels great.
MARK: Great. Well, then that's a big bold 'no'. So have a thing. And I'm sure any of us listening to this in business or not, there's got to be something in our lives that we say 'yes' to by default because it seems easier, but actually, it comes at a big cost.
EMILY: Yeah. Or you've been doing it so long that it's no longer creatively challenging.
MARK: Right. Emily, where can people go to A, to get the book and also to get some more of your wisdom and advice? I'm sure there may well be some design firms listening who could benefit from some of your straight talking and enthusiasm.
EMILY: I hope so. I do love working with creatives. You can get my book on my website, which is emilycohen.com. Also, you can get it at my publishing site, which is booksellersdaughter.com. And my Emily Cohen site has a lot more content and resources. And if they want to see me speak or whatever, I'm always constantly posting on social media where I'm speaking next.
MARK: Great. Okay. We'll put all those links in the show notes as usual. So thank you very much, Emily. I always enjoy talking to you. Today has been certainly no exception. And I'm sure there'll be lots of listeners out there who've got a lot out of your enthusiasm today.
EMILY: Great. Well, thank you. I really appreciate being included. It's been awesome.
About The 21st Century Creative podcast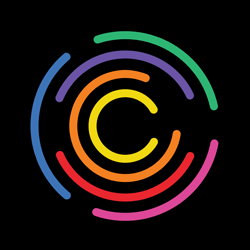 Each episode of The 21st Century Creative podcast features an interview with an outstanding creator in the arts or creative industries.
At the end of the interview, I ask my guest to set you a Creative Challenge that will help you put the ideas from the interview in to practice in your own work.
And in the first part of the show, I share insights and practical guidance based on my 21+ years experience of coaching creatives like you.
Make sure you receive every episode of The 21st Century Creative by subscribing to the show in iTunes.