Podcast: Play in new window | Download
Subscribe: Apple Podcasts | RSS
Welcome to Episode 5 of the CREATIVE DISRUPTION season of The 21st Century Creative, where we are hearing stories of creatives around the world who came up with a creative response to the challenges of the pandemic.
Today we are going to look at one of the biggest challenge for many people during lockdown, whether or not they were creatives, and that is: parenting.
Kay Lock Kolp is a coach and podcaster with many years experience of helping parents to be better parents, and also to take better care of themselves.
In today's interview Kay shares her practical wisdom on how to stay creative as a parent (and yes that title does have a double meaning) even during lockdown and the other stresses and strains of the pandemic.
In the intro to the show I introduce Mami McGuinness, my wife and also my business partner here at The 21st Century Creative. We talk about her work as a writer and coach, and she has a special message for the Japanese speakers in the audience.
Kay Lock Kolp
Kay Lock Kolp is a coach, podcaster, artist and author, with many years' experience of helping creatives navigate the competing demands of parenting and work.
She lives in Massachusetts, USA, with her husband, sons, and the family's twelve-and-a-half-year-old pet chicken. Via her coaching and her podcast, Practical Intuition with Kay, she offers support for 'grown-ups and our inner lives'.
So it was already in my mind to invite Kay onto The 21st Century Creative, to answer questions on the theme of How to Stay Creative as a Parent. And then the pandemic struck, and many of us were plunged into lockdown and involuntary homeschooling, and it suddenly felt like all the reasons I had to invite Kay onto the show had multiplied and become even more urgent!
So I reached out to her and asked if she'd be up for doing the interview about parenting for creatives, with a special emphasis on the acute and increasingly chronic challenges of the pandemic. I'm delighted to say she accepted.
In the course of this interview she talks about her own experience of art and parenting, and about what she learned from homeschooling her children long before the pandemic arrived.
She also shares insights based on her work helping parents who face hard choices about where to put their time and attention on a daily basis.
And if you're in a situation where the children are currently taking priority over your creative career, then you may be interested to hear Kay's ideas about how to keep your creative flame alive, even if it's not on a full-time basis.
Kay tackles the practical challenges of lockdown parenting and homeschooling, as well as psychological insights around self-care, permission, and what she calls 'the inner life of parents'.
Throughout the interview you'll hear Kay's upbeat and resilient spirit, in the face of her own health challenges as well as parenting in general and the pandemic in particular. The attitude that prompted one of Kay's clients to say that she helps people 'knock the bricks off their wings and truly fly'.
More about Kay at her website: kaylockkolp.com.
Kay Lock Kolp interview transcript
MARK: Kay, how did you get started on your creative path?
KAY: Wow. I think I've been on this creative path since I was small. It is winter time right now as we're recording, and some of my favorite memories of winter time are when you could go out and there would be a brook, for example, or a creek, or a pond, or something, and just at the edges, there would be these frozen bits of water, and you could press down on them and they would make these cool crackling noises. I always felt like I was in a dance with them. And I think that is really where it started for me.
In my childhood, there was always singing, and lots of joy and silliness. And there have been times in my life, I think, where that's been stymied, that's been stoppered, or someone has tried to put me in a box, or tell me to stay in my lane. But there's something in me that wants to come out. And so, it's funny because I've been thinking of myself recently as a creator, not necessarily as an artist, or a podcaster, or a writer because I'm all of those things.
MARK: Yeah.
KAY: I hope that's okay to say. It started a long time ago for me, the idea of being creative.
MARK: How did that translate into career choices, work choices when you were older?
KAY: I love this question, and I'm seeing my career choices in a way that I really hadn't before. I became a teacher. I wanted to become a teacher. But before that, I was enrolled in the School of Fine Art at the University of Connecticut, and I spent my freshmen year there for photography but when you do one, obviously there's a lot of other fine arts classes that you need to take and electives and those sorts of things.
I did really well up until I took a drawing class. In that class, I was put into a box, basically and the box was, 'You are not an artist. Go away. You are not an artist.' And I was like, 'Well these aren't really my people anyway, I guess.'
MARK: Sorry, how were you getting that message?
KAY: Oh, well, because the teacher would hold up my work in front of the class and say, 'Look at this lousy garbage.'
MARK: No!
KAY: 'Look at this. Everybody do the opposite of this.' It was rough.
MARK: Whoa. That was some garbage teaching, huh?
KAY: Yes, it really was. It really was. The creativity has come out of me in other ways in my personal life. There's a quilt that I made years ago that's right behind me. I've been a knitter. I've made really fun and beautiful landscape quilts. I've given myself permission to do that …but I've always said to myself, 'Well you're just not good at drawing, you're not good at freestyle, freeform art.' And it's only in the last six months that I have invited that back into my life and given myself permission and said, 'You know what? You get to define your worth. Not some jerk from when you were 19.'
I think it comes up because I was working at this wonderful place called the University of Connecticut Child Labs. And they were my people. I was like, 'Oh, this is where I belong.' I was especially drawn to child development, to human development, but especially child development, and the interaction between parents and kids, adults and kids has always been very fascinating for me. And to be able to take that into teaching was wonderful. For a while, I joyfully homeschooled our two sons. I recognized that we were so lucky to be able to do that. I know that's not everybody's path but I think even if you're not homeschooling…and a lot more people are these days. Right, Mark, in the pandemic?
MARK: I was going to say, there's been a lot of involuntary homeschooling going on in the last couple of years!
KAY: And there's a lovely attitude that we can have about it which is, it has much more to do with what does our child need versus what is the school system saying we should do with them. I don't know if that makes sense.
MARK: Yeah. So, you went into homeschooling?
KAY: Yes. And then when my oldest was 11, I got very sick with an intestinal disorder, and the antibiotics that I took to alleviate that have since been shown to have an ingredient in them that causes things like tendon rupture, tendon scarring.
MARK: Right.
KAY: About 10 and a half years ago now, I stepped into an unplanned adventure which was I lost the ability to walk more than a few steps. I needed a wheelchair when I left the house. And the worst of it was I lost hope because I wasn't getting messages from my environment that something can change about this. And then about eight months in, I met someone who could change it and did change it. About 18 months after that, after I relearned how to walk and… I was able to ski, for example, again. I was able to run, I was able to do all the good, fun things.
MARK: Right, so that's a pretty good indicator things are moving in the right direction, huh?
KAY: Yes. Then what happened was the tendon problems returned. They've never really gone away but I lost the ability to use my hands, my thumbs, my forearms. At the beginning there, for a long time, I had 5% use of my hands. I feel like this is where the beginning of the what I do now, where that really started because a friend of mine said, 'Okay, you can't do the usual home things that you love to do. You're not cooking. You're not folding laundry. You're not doing any of that stuff. What can you do? You've got a lot of time. What can you do?'
I started to think about what I was good at. And what I was good at was helping parents and children thrive together and helping parents not be frazzled through my interactions with kids in the classroom and getting to know their parents. And so, I thought, 'Well, I can do something with that.' And obviously it's a much longer story than that but that's as simplified as I can make it, and that's really brought me to where I am now.
MARK: For the purposes of today's conversation, let's make now maybe late 2019 before you-know-what happened. Tell me about the work that you had evolved, the business that you had evolved. What life and work were like at that point?
KAY: I had a podcast for parents of young children that was thriving and from that, I had built an online community for parents. People would log in and there would be courses there, and people could ask questions, and it was very fun. But I was way too invested in it. Then the pandemic happened, the you-know-who thing. I should say I loved my life at that point. I did have a lot of good time with my family. I didn't work 40 hours a week. It was less than that so I was able to be active and do things that I really wanted to do. But I wasn't living a really authentic life quite yet, I would say.
MARK: Okay. What things were you helping parents with?
KAY: I was helping parents with things like going from spanking to a more empathy-centered style of parenting where a child feels really seen and cared for, and it's much gentler, it's much more fun. So, I was helping with things like that, things like potty-training which is along in the same vein because we can come down really hard on a kid who's just wet the bed or we can help them understand that it's really okay. And we can try again tomorrow. Those sorts of things. Really situational, 'This happened, what do I do now,' things.
MARK: Okay, so really practical…
KAY: Yes.
MARK: Would you call it coaching, mentoring, teaching?
KAY: I would probably call it a mix of coaching and teaching.
MARK: One reason I've been meaning to invite you on the show for a while, Kay, is that every so often I get an email from a listener who says to me, 'I really loved episode so and so and it's really great, Mark, but I can't help thinking…it's all very well but what if you have kids? It's not so easy to focus, it's not so easy to block out the day, it's not so easy to be productive. It's so easy to feel that actually I'm not making any progress as a creative, as an artist.'
Did you ever find yourself faced with that question from the creatives in your community?
KAY: Oh, God, yes. And that was one of my favorite ways to be helpful was to help people see that you don't have to just twist in the wind. There are things we can do here. But I really appreciate what you're saying. Especially for someone; you'll have a day planned and then you'll get a call from a teacher or in 2019, you'd get a call from a teacher and you'd have to go handle something or do something or deal with something. And it would wreck your whole day. And you would feel like, 'What's the damn point? What am I doing here?' You can get so easily interrupted.
One of the things I was able to be helpful with was people would come to believe that what was going on with their child mattered more. This is not for emergencies, but on a daily basis; the drama that was unfolding in their child's life was much more important than their own feelings of wellness, or happiness, or contentment, or fulfilment, or joy. And it can just feel such a treadmill that you can't get off of. And to help people know that they can and then take steps to do it is so cool.
MARK: And even maybe without dramas, taking kids of out of school, particularly when they're young, they're really young and they're small, and they're home all the time, and they want attention all the time, I know how frustrating that can be. Just for context, we had twins. And suddenly, my well-ordered productivity routine just went out the window for a few months. It took quite a long time before Mami and I managed to get any semblance of a structure back in place where we each had some space. And I know from talking to clients, quite often one parent will end up doing more of this than another, or obviously if you're a single parent, it's really hard to get relief. What things did you find yourself saying to a creator who's really frustrated? Obviously, they love their child. The child's always going to come first in the moment because that's nature. But who is feeling really down, frustrated about the lack of progress, the lack of focus in terms of their own creative work in their career.
What things were you saying to them?
KAY: It's really interesting because the way that it presented was not so much, 'I'm experiencing these feelings of loneness in my own creative career.' It was really much more of like, 'I've had to put all that on hold. I can't do that because all of my focus needs to be on my child.' And so many times when they would come to understand that actually putting all your focus on the child is detrimental to both the child and to us…even though that sounds really counterproductive or counterintuitive but then, once they started to realize like, 'I do not have to be organizing their lives all the time.' By the way, when I say them, I do mean me. I don't come by this work without some of my own helicopter parenting tendencies.
But the realization that your five-year-old isn't going to spontaneously…and this is not in every single case but you can take steps to make sure that they're safe while you are doing something creative. You can take steps. You don't have to just go with their whim. In fact, it's much more dangerous to go with their whim because then they don't have a good sense of safety or security.
Julie Lythcott-Haims is a really wonderful writer and woman who talks about parenting, and she gives a TED Talk and she has said that basically the basis for that TED Talk is that kids need two things. They need love and they need to be assigned chores. I always loved that.
MARK: Oh, okay, great. Maybe my kids should watch that one! But seriously, I'll make sure we can get a link to that TED Talk in the show notes. We'll put it in the transcript of the interview.
Okay. Kay, I'd like to back up a little bit to what you said because it is counterintuitive. You said that putting all your attention, putting all your focus on the child, and putting your own art career or any career, I'm guessing, completely on hold, it isn't good for you or the child. Could you unpack that a little bit for us?
KAY: The first glimmering I had of this was in a book series that I read probably when the kids were five and one, or something like that. Even just taking time for fiction for me was like, 'What? You're doing what? You're not concentrating on them because you're reading? Oh, my gosh. what a crime.' But I still did it and I can remember my mom doing it and I thought, 'All right, I can do it. I've got good role modeling for this. I'll do this.'
In those books, his name is JW Jackson, you watch him fall in love and get married on an island right near us called Martha's Vineyard, and he and his wife eventually start having children, and they don't stop their lives. If they want to go fishing and the tide's coming in and it's 4:00 a.m., they bundle their little baby up and they bring him to the water and that happens all over this child's life, and then they have more kids. I remember thinking like, 'Boy, that must be nice.'
From that glimmering of wanting to be able to do what I wanted to do, and have my children along with me or doing what they wanted to do themselves came the idea that that's actually better for them, and it's better for me because if I am…and I'm going to use a word that…I don't mean it in an accusatory sense. But the micromanagement that we can do in our children's lives, what we're doing is we're giving them the message, 'I don't trust you to make good decisions. I don't trust you to choose something to play with, or choose someone to play with. Instead, I'm going to handle all this for you because I know best.' And it takes my life energy and my continual questioning of what will be best for them and how do I arrange this, so that I can go to bed at night feeling like I've not done anything to fill up my own well, my own cup. And also there was always a vague, 'But is this really what you ought to be doing for them?' I hope that makes sense.
MARK: It does. And that phrase not filling up my own well, my own cup it's so easy to do that, to think you're doing the 'right' thing by giving everything to everyone else. But at certain point, I think you need to fill your own well up even if you're only thinking in terms of for them because who are you going to be for them if you don't find a way to do that.
KAY: Exactly. One of the joys, again, pre-pandemic, was a mom who had…we had really been working together on how is she speaking to the school, because she was getting these horrible messages from the school about her son's behavior, and she would just get so upset and derailed. One of my favorite conversations we had was when she was like, 'What I'm going to do now is I'm going to let him be at school and I'm going to pick up my paint brush.' And I just thought, 'Oh, so good.'
MARK: One thing I'm hearing is just giving yourself permission to do something for yourself.
KAY: Yeah.
MARK: I'm guessing whether that's something artistic or even something else that, dare I say, may not even be work, or be seen as being important.
KAY: Yes.
MARK: Any other things that, say, somebody could keep a sense that their artistic practice is continuing and they're still building some momentum in their career. Maybe it's not going to be as full steam ahead as it was before the kids came along. But what could you say around that?
KAY: I would say think small is what I would say. Each six months I do a little planning document, and because I've recently given myself permission to draw again, I drew a little door on it and the doors open and the label on the door says, 'Think small.' And there's magic sparkles coming out of the door and there's lots of flowers and stuff around it. For me, what that means is take a tiny step. KJ Dell'Antonia, who has a wonderful podcast with her friend, Jessica Lahey called 'Am Writing,' #AmWriting. They talk about even if you can't do anything else, open the document. Chances are good that if you open the document, you will find a little time to write a sentence or something like that. But even if you don't, at least you opened the document.
And I have found that 10 minutes of drawing, 10 minutes of writing, 5 minutes of those things, a sentence to keep yourself. I think we have this idea that we need a week in a castle where we're completely isolated and by ourselves. I totally have that fantasy. But in a daily situation, that's not that's not the reality. What is in our control? It is to take an action, even if it's a tiny action and just make a stroke of drawing. I once did a pastel painting and I gave myself permission because it felt more like coloring than it did like freeform drawing. But anyway, it took me two years because it was when my hands were not as good as they are now. And I could only do a few minutes a day of this. I didn't have the stamina or the hand strength to do more. But I felt like an artist because I did what I could do.
MARK: Right. Because you are still doing something. I found this loads of times in my own life and also working with clients. Just a small thing every day that you do for yourself because today's the day that I lived or I got something too.
KAY: Yes.
MARK: It doesn't need to be as much as the energy and attention you're giving to the child for it to have a big effect.
KAY: Yeah.
MARK: One thing actually I'm finding out this year is that you've reminded me of…this isn't in relation to childcare directly but I recommitted to having a notebook. So, I got a nice notebook, and I've just been making sure I just carry it with me into the room that I'm in when I'm working or doing stuff around the house. And the amount of just little ideas, because the notebook's there, I'm just jotting it down and I'm making a note, and then I'm going back to it and I know where to find that now. I'm capturing so much that when it is time to say write that idea up, that article or that podcast episode or whatever, I go and open the notebook and there's gold dust in there. There's all these little nuggets of stuff that I've captured.
KAY: Yeah.
MARK: In just odd little moments. And it's a way of just thinking but capturing the thinking.
KAY: Yeah.
MARK: I'm not in a particularly time cramped situation from external circumstances but I could imagine if I were traveling or indeed had small children again, I think just the sense that I was capturing something that would be a seed for something in the future I think I'd find I can get a surprising amount in those little, tiny, little moments in the day.
KAY: I love that you say that. It's making me remember, I've heard of someone. I've not met this person or worked with this person but I've heard of someone who wrote a book in five-minute snatches with one hand. They've got the phone in one hand, they're dictating into their phone. The other hand is holding their baby's head as their baby is nursing. It's about us. If we can overcome that resistance and say, 'No, this is worth it. This minute, these few moments, I'm going to do this.' And so much of it is about giving ourselves permission. So much of it is about saying like, 'Even if nothing ever comes of it, it's a worthwhile thing to do because it feels good and right in this moment and it's making me feel like a creator.'
MARK: Absolutely.
KAY: Yeah.
MARK: Absolutely. Yeah. Okay. So that's where you were towards the end of 2019. You developed a really great way of teaching and helping parents. Like so many of us as coaches and teachers, you were helping them with them thing that you had struggled with. That's certainly been a theme for my career.
When did you first become aware that this Covid thing was going to be serious, and was going to have an impact on your work, and on the lives of all these parents that you were helping?
KAY: I remember it so vividly. I live about, I don't know, a couple of thousand miles away from my parents. They're in the Colorado Rockies. And I think it was March 18th, I was visiting them with my son. At the time, he was 15, I think. We didn't know if we were going to be able to come home. Everything was shutting down. It was such a scary and terrifying time. I'd just been invited to give an endorsement for a friend's book that she had written. It's called Coping Skills for Teens. It's by a very good friend of mine named Janine Halloran, and she's an amazing, amazing woman. She's a licensed mental health counselor.
So, I'm reading this book about coping skills for teens and I'm out there in Colorado with my teen and we are both just beside ourselves with fear and anxiety. Physically, we felt safe. I know people who've been in so much worse situations in the pandemic, but we just felt so grateful to be able to come home. I can remember getting of the plane and getting the news that the Governor of Colorado had just announced that if you are coming from Colorado, you must quarantine for 14 days. And we're in the car with my husband and so now does that mean he needs to quarantine for 14 days?
MARK: Right.
KAY: Our older son was not living at home at that point. So, I couldn't see him. I couldn't hug him. He would bring us groceries and put them at one end of the garage, and we'd go in at the other end, and wave, and say thank you and it was just terrifying. One of the first things that I did was I put together a little online free virtual summit called 'Okay Con 2020.' In doing of that, I got to talk to so many parenting experts that had come on my show that had become friends. I think I did 10 interviews in 10 days. And every time I did an interview, I would feel so good because here was someone else experiencing what I was experiencing. Here's them giving their best advice on handling money right now, on finding a job, you name it. It was amazing.
MARK: Yeah.
KAY: That was so helpful and I realized that there are some themes here. One of the themes is even if we're stuck at home, we don't have to be isolated. We don't have to be any more isolated than we want to be as long as we've got a phone or something like that. And every time I took steps to help somebody else, I felt better. So that really was the theme, I would say, through most of the pandemic. What happened after 10 or so months of that was, I got diverticulitis again which I hadn't had in 9 and a half years because I had been so busy filling everybody else's cup that I completely left my own health in the dust. So, the pandemic has been a really interesting crucible for selfcare.
MARK: What did you learn from that?
KAY: I have this memory of lying in the hospital and because you're not having visitors. No one's visiting you in Covid. It was such a tense time but I felt very cared for and I was starting to feel better, and I remember lying there and saying, 'You've got to close your community. You can't do this anymore. You've got to come first or else you're going to die.' I remember having these very, very stark feelings and then thinking, 'But how can I do that? I'll be letting them down. I don't know how to do that.' When I brought that to them once I was on the mend, they were so gracious and wonderful and they said things like, 'Thank you for being a good example of taking care of yourself. I 100% respect your decision.' And that was where I started to think, 'I've got to approach this differently or I'm not going to make it through the pandemic.'
MARK: Before we get onto how you then approach that differently, could you say something about the issues that you were seeing from parents as the pandemic, first of all, hit and then it became apparent that this wasn't going to be over within a few weeks? We were in it for the long haul. What issues were you hearing about?
KAY: I really appreciate this question. They were going through basically what I was going through, which is everyone is pouring from an empty cup. No one knows what's going to happen next. So what do we do? This is information. If we can try and take it out of the realm of panicking and instead see it as like, 'Okay, this is actually the facts on the ground. This is what is happening.' A lot of it was really focused on, I would say, two things. One is helping our kids and helping helping them name emotions instead of trying to push them away because people were feeling so much more emotions. I don't think that's necessarily true. It's just that suddenly the zeitgeist was just full of rage and fear and you couldn't get away from it unless you could recognize that, and recognizing any emotion is the first step towards being able to move beyond it.
So part of it was that and part of it was a real sense of time management. Often, I find with clients that they're super stressed out, they're working many hours. I work with folks who some of them are single parents, which makes things even more complicated. And they have young children, for example, and young children need stimulation and activity and it can be so incredibly difficult for them. So, if someone needs to be isolated on a conference call or even just spend that time working. If they're in a situation where they're alone at home with a young child, especially but this can be on up into older children as well, it can feel really hard and awful and parents can just not know what to do.
Something that I have found that's worked really, really well with clients. Well, I suppose the first thing that I found that's worked really, really well is for someone to give themselves permission to say, 'You know what? There is something I can do about this, maybe I don't know what it is yet.' But to be able to ask the question, 'What can I do instead of shutting down and being stressed?' Something that's worked really, really well is a simple…it sounds so simple, a simple timer where you might, for example, have a timer that you set for…and there's a little bit of lead up you don't want to do this on the five minutes before your big meeting or your conference call or whatever.
To be able to set that timer for three minutes, just as an example and to say to your child, 'Mama's going to work.' I say mama, it can, of course, it can be mum or dad. 'I'm going to go off and do my work. And while I'm doing that, you get to be out here and you get to play with the trains or you get to you get to stay out here. And when the timer goes off, I'm going to come back and we're going to play together.' Then you are spending some time playing with your child when that timer goes off so they're feeling that bond, and you are starting to establish a boundary. And the beautiful thing is that you can expand that. I've worked with people with very young children, very energetic children who have been able to expand to maybe it's 30 minutes when that timer goes off and they can come out and reconnect and have a lovely bonding five minutes with their child and then back they go for half an hour. And in the meantime, their child is exploring their world in ways that are safe and not plunked in front of the television.
MARK: I'm hearing a theme that I know from listening to your podcast and other conversations with you that I think really key to your approach as I understand it is just looking for that chink of possibility and saying, 'Look, there is something in here that can be done, however small, and that thing can then grow.'
KAY: Yes.
MARK: Kay, I'd like to pick up on the thread from a bit earlier on where you talked about, for you, homeschooling was a decision that you took quite a long time ago as a positive decision, as something you really wanted to do that you felt it was a better option than was available in the usual schooling system. But as we said, a lot of us have been through the process of involuntary homeschooling over the last couple of years in various versions and phases of lockdown.
What have you been sharing with parents who thought, 'I would never have to do this. I thought that the school would take care of all of this, and now it's devolved onto me.' What advice have you been giving them?
KAY: I've worked with people who are like, 'I never wanted this. I never wanted this. I love my child but this is not a responsibility that I signed up for.' I think really the first part of it is working through those feelings because we can have those feelings, and then we can feel so guilty because we have them.
MARK: Yeah.
KAY: I think being able to say, again, 'Okay, taking emotion out of it, these are the facts on the ground. How can we make this work for us?' And I mean, God, I've known parents who got a lot out of sitting right next to their child. They're coloring while their child is doing social studies or whatever, and it really worked for both of them. And I wanted to say too my work started out to be with preschoolers and very, very young children but I used to say my license ended at third grade or age nine. And I was like, 'Okay, I've now got a 10-year-old child. what do I do here?'
MARK: Right.
KAY: What I've noticed is that they're still the same child. we don't suddenly get another kid when they're an adolescent. There's changes of course. But they're still the same kid.
MARK: Yeah.
KAY: But they have different needs. For example, I remember working with one woman who said to her daughter who was really struggling with the online schooling, she said to her daughter, 'You know what? You can have the video. I'm going to write to your teacher and say that if you want the video off, you can have it off.' And then her daughter was able to learn while building dollhouse structures out of cardboard, out of paint. She'd build these beautiful things and she would still know the lesson. That helped her take it in in a way that worked better for her.
I think I'm going to always suggest and I have always suggested that working with a teacher, coming from a very cynical place, I think cynicism is a real symptom of burnout and there's so much burnout in this. But if we can get beyond that cynical place and say, 'I'm going to talk to my teacher about this. I'm going to talk to my child's teacher about this. This is something that needs to be addressed.' I've worked through that with so many parents of like, 'But they're saying this.' Was it a person who said that or was it a newsletter? How is this coming to you? Can something be individualised?
MARK: Who is 'they'?
KAY: Exactly. I think everything comes back to the emotions and the socioemotional piece of our children is overarching and this is my opinion. There can't be any learning until that is addressed. And so, when we get into adolescence, we get into older kids, highschoolers have had it, in my opinion, again, worse than anyone because things are already hard when you're 15, 16, 17, but it's so much harder. My memories of being that age are sitting on a sofa with six other friends and singing our guts out together and just laughing and you can't do that now. How do you keep going when you can't? As they get older, I feel like it's a lot more about saying to them like, 'What do you need here? How can I be a support for you?' Because we think we know what they want or need. And oftentimes we do but if we say it that way to them, 'You need this,' they don't hear that.
MARK: We've been focused, if you like, on the really hard end of things like homeschooling during lockdown, and managing the calendar so you can actually get your work done. But just thinking about the impact of the pandemic more broadly and maybe even opening the door to some positive possibilities and options, what trends are you seeing among the parents that you talk to? I guess where I'm coming from is my wish, when all of this started, was, 'I hope we all come out of this with more choices than we went in.'
I'd love to hear about any choices that you're seeing that parents now have that maybe they didn't feel they had before.
KAY: Oh, I love this. It really is reflective of where I am in my creative life and my professional life, as well as the people that I work with and what they're seeing in their lives and that is, I would say, they now know that they can choose. I think in a lot of us, a coaching friend of mine has said it that, 'There's a dormant 'Don't fuck with me' inside of us.' And that has come out now.
MARK: Yeah.
KAY: The people I am working with, and again, even for myself you don't get to mess with me. I'm the one who gets to decide. You don't get to decide for myself or my children.
MARK: Yeah.
KAY: And I do see that as an incredible positive because what's happening is we are ordering our lives the way that we want them.
MARK: Okay, so, Kay, can I pick up on another thread from earlier on which was when, on your own journey, you talked about that big decision to close your community. What did you then move into doing? What was the next phase of your work about?
KAY: One-on-one coaching is what I do, one to one. That's really the only way that I work, although I have a newsletter a group of subscribers to my newsletter and I write to them each week. And I share a piece of art more or less every week that I've been working on, a story behind it, like, your poetry podcast came up in my newsletter.
MARK: That was really nice of you. Thank you.
KAY: It really fit in with something, you helped me work through something that I had been thinking about. It's such a great show. Each month I share one month of my playbook of days so that people can print it and enjoy it and use it. We have a once-a-month complementary meetup where everyone in the newsletter gets this link. And you can come and spend an hour together and this past month what we did was we talked about our word of the year for 2022. I'm in community in that way. It's not that I've completely isolated myself. But what I love to do is be in conversation with people. And so, the one-to-one coaching has become a much bigger part of my life. And it's evolved. I love it.
MARK: Are you working mainly with parents these days?
KAY: I am. Actually, as it turns out. I like to think that what we do is we work on the inner lives of parents. Very often it's a transition time for them. So at least one client I'm working with right now they've just become an empty nester. So, what is that like? And what do they do now? But others, sometimes sometimes temper tantrums come up as they come up in our lives. But very often what we talk about is what's going on with them inside, how are they feeling, what are they doing, and what could make it better. Do you know what I mean?
MARK: Yeah.
KAY: It's building their future, and I think the by-product of that that we've seen is that they're now an amazing role model for their kids.
MARK: Right. This is another reason really for not 'giving everything' to the kid because what are you teaching them about is what it's like to be a parent. What will they internalize and grow up with? And you're setting them up for a lot of guilt and pressure. I love this phrase, the inner life of parents because you think about all the books on parenting and the advice, understandably, there's an awful lot of outer focus stuff because by definition a parent is outer focused. There's a lot of hands-on practical skills to be learned.
KAY: Yep.
MARK: I love that phrase, though, the inner life of parents is something that could be neglected and often is. So, it's great that you're there nurturing it, Kay.
KAY: I appreciate that.
MARK: Kay, I think this would be a good time for your Creative Challenge. If you are listening to the show and this is the first time, then this is the point of the interview where I ask my guest to set you, the listener, a Creative Challenge, which is something that will stretch you creatively and probably as a person as well, and it's something that you can do or at least get started on within seven days of listening to the interview. And it obviously will be on the theme of the interview.
Kay, what is your Creative Challenge?
KAY: I just want to say how excited I am to be able to be the setter of the challenge. I've done so many of these challenges, Mark, over the years and this feels really, really exciting. So, when I reflected, really what I came up with was something that was a huge challenge for me but that has been such a gamechanger for me, and I would like to invite our listeners to give it a try. And it is this. As a part of your bedtime routine for the next seven nights…this is within a week.
MARK: Yeah.
KAY: Each of the next seven nights, take a few moments to look at yourself in the mirror. Smile if you can. I know sometimes we don't feel like smiling at ourselves but if you can, that's a part of this. And just take a few moments to talk to yourself and out loud, audibly tell yourself good things that happened today. Tell yourself about the things that were a joy in your day, or if you can't find any joys because sometimes it's that, give yourself a little hug in the mirror and just tell yourself that good things are ahead, and that you can access them, and that they are here for you. And I would invite you to end each night by saying, 'Good night. I love you. And I'll talk to you tomorrow night.'
MARK: Oh, how lovely.
KAY: As I say, do it for seven nights and if it feels good, keep doing it. I think I started seven nights five years ago and it felt so weird. But I used to say to my kids like, 'You guys, you're going to hear me probably talking to myself in the mirror.' It's one of the best things that I have done. In the tough times, it's been a comfort and in the good times, it's been a fun way to celebrate.
MARK: Great. Thank you, Kay. That's a lovely challenge.
KAY: You're welcome. I would really love to hear from those of you who try it. I'd really love to hear your experience with it.
MARK: Where should people go, Kay, to learn more about you and your approach, and if they're at a point where they're looking for some help, maybe get in touch and ask you for some help?
KAY: Well, thank you for asking. I am very excited. I've just started a new website. I've just moved from my old one to this new one. It is kaylockkolp.com.
MARK: Okay.
KAY: And there's a contact page there where I would love to hear from folks. And there's also kaylockkolp.com/weekly if somebody wants to subscribe to my newsletter, that is where they can do that. I'm just remembering, Mark, there's one more aspect of this that I think is really important to highlight, if it's okay.
MARK: Sure.
KAY: It's part of the inner life of the parent. I think maybe of the coolest parts is the idea of being present instead of worrying about the future or regretting the past, but being here in this moment. And what's very, very fun about that is we can do that for ourselves, be present for ourselves. We can also do it with our kids. And then that, to me, that's where the fun really starts when you are present, fully present with your child, when you can be silly with them, and listen for their questions, and just be with them, that's when things are the best. At least that's how I feel.
MARK: That feels like a lovely place to end the conversation today. So, here's to more moments of joyful presence, presence, joyful or otherwise with kids. Thank you very much, Kay. Like I say, this has been a really requested topic on the podcast and I'm so glad that we could get you to…with the expertise that I don't have in this area…I'm a keen amateur when it comes to parenting. So, it's been really great to get your more informed and professional perspective on it, so thank you very much.
KAY: You're welcome. I appreciate it. Thank you so much.
About The 21st Century Creative podcast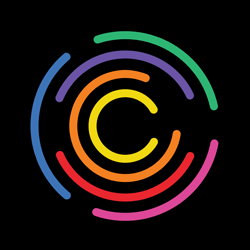 Each episode of The 21st Century Creative podcast features an interview with an outstanding creator in the arts or creative industries.
At the end of the interview, I ask my guest to set you a Creative Challenge that will help you put the ideas from the interview in to practice in your own work.
And in the first part of the show, I share insights and practical guidance based on my experience of coaching creatives like you since 1996.
If you'd like my help applying the ideas from the show to your own situation you are welcome to join us in the 21st Century Member's Group.
This will give you access to Goal-setting, Accountability and Q&A videos, as well as other exclusive insights and glimpses behind the scenes of the show. Due to the pandemic, membership is currently on a pay-what-you-want basis.
Your membership fee will also support the podcast and help to make it sustainable.
Make sure you receive every episode of The 21st Century Creative by subscribing: