Podcast: Play in new window | Download
Subscribe: Apple Podcasts | RSS
Welcome to Episode 8 of the Creative Disruption season of The 21st Century Creative, where we are hearing stories of creatives around the world who came up with a creative response to the challenges of the pandemic.
Have you ever had the idea for a creative project that you've never quite got round to starting?
That's the situation actor and voiceover artist Nicky Mondellini was in back in 2019. She dreamed of making a podcast to share her knowledge, meet interesting new people and create opportunities. But there never quite seemed enough time.
Then along came the Coronavirus and her upcoming movie project was cancelled, and she found herself with more time on her hands than anticipated.
Nicky decided it was now or never – and in this interview she tells the story of what happened when she decided to go for it.
In the first part of the show, I look back over the CREATIVE DISRUPTION season interviews, and identify 4 main paths creatives took through the pandemic. Listen to identify which one you took, and the questions I have to help you make the most of your situation.
Nicky Mondellini
Nicky Mondellini is an actor who had an early start in show business, since childhood she was attracted to the magic of the stage and later, she continued her path by working in television and film as well as the theatre.
Alongside her acting career, she developed a voiceover business. Having grown up in Mexico City with an Italian father and a British mother has made her equally proficient in Spanish, English and Italian, as well as different accents.
Specialising in commercials for the Hispanic market, she has been the voice of major brands such as Ford, Google Pixel, Fiat Alfa-Romeo, Texas Lottery, Blue Cross Blue Shield and Ikea.
In 2017 she received the Voice Arts Award for Outstanding Spanish Language Narration by the Society of Voice Arts and Sciences. The Society also nominated her for awards in 2019, 2020 and 2021.
At the beginning of 2020 she had been cast in a film and was looking forward to starting shooting in February. Then the pandemic arrived and the project evaporated, as well as all the other acting opportunities she had been lining up.
It was a frightening time and a part of her was very tempted to play it safe. But in today's interview, Nicky told me how she came to treat the pandemic as an opportunity to lean into her voiceover work, raise her game and attract new clients.
So she invested in her professional development, ignoring the voice at the back of her mind telling her not to spend any money she didn't have to.
This led to the launch of her Spanish language podcast La Pizarra, which features interviews with experienced professionals in the entertainment business on both sides of the camera.
Creating the podcast has given Nicky another outlet for her creative talent, and is paying off by raising her profile, growing her network and creating opportunities for her career.
Listen to Nicky's interview for an inspiring story of having the courage to set aside firefighting and anxiety, and commit to a project that is creatively fulfilling and strategically smart.
You can learn more about Nicky's work as an actor and voiceover artist at www.nickymondellini.com
And you can find her podcast La Pizzara at www.lapizarrapodcast.com
Nicky Mondellini interview transcript
MARK: Nicky, how did you get started on your creative path?
NICKY: I got started at a very young age. I was 11 years old when I did my first musical. So I've been in the business for quite a while. I don't exactly like to say, 'Oh, yeah, over 35 years in the business,' because then they'll think I'm much older than what I am. But that's when I got started and it's been lovely.
MARK: Gosh, that's an early start. What was that experience like? Was it love at first sight? Did you think, 'Yes, this is what I want to do,' or was it more of a slow burn?
NICKY: Yes. No, it was. I should say my first experiences on stage were I started dancing when I was 4 years old. And we did the recitals, end of the year recitals, and they were always a magical production. It wasn't just like, oh, all the different groups, they take five minutes for each group to dance and that's it. No, it was all weaved into a story. I loved that element. It was a very magical element and being on stage, instead of being nervous and being afraid of people there, for me it was a beautiful reaction. I wanted to be there. I wanted to express. The lights, the stage, everything, I just fell in love with it. Each time we had a recital, I just couldn't wait for it.
And then when I got the opportunity to play Baby June in Gypsy when I was 11, my goodness I really, really enjoyed all of that experience. The rehearsals and then going on tour. And I felt it, that that was my path. That's definitely what I wanted to do. I caught myself fantasizing about dancing on stage, about doing this, doing that. Whenever I would hear a piece of music, I was already imagining the choreography and all the creative things that go with it. It was my world and I just felt alive in it and it just made me feel wonderful. And so, I've always looked to express myself creatively in many different ways.
MARK: So, from that early on, you were thinking, 'This is the thing I want to do'?
NICKY: Yes, for sure. At one point, I thought I wanted to be a classical dancer, but I'm 5-foot-10. It's not easy to get dance partners when you're 6 feet tall or more when you're on your toes. But also, I always wanted to also be acting, doing all three things, acting, singing, dancing. And so I looked for ways to do that. I would say there was a bit of an interruption at one point when I was in high school. All of my friends they were all talking about what they would do when they were going to graduate 'I'm going to study communications,' and another one was going to go into biology and another one was going into med school. At one point I thought, 'Is a career in the arts going to make me be able to support myself?'
MARK: Good question.
NICKY: I started to question all of those things. I thought, 'Hmm.' And then also because I remember my dad saying… , I lost my dad when I was very young also, but he was saying, 'Well, you have to prepare yourself. if you're a dancer, what if you break your leg and that's it? Your career's over.' And so, I was always thinking, 'I have to have something more, something to sustain me if things go wrong creatively.' So, I decided to go to Italy and live with my grandmother and my aunt and uncle and study. I was going to go down a diplomatic path and study international relations. But for the first year, I had to pick up another two languages.
I speak three languages because I grew up in Mexico City, actually. I was born in Italy. My father's family, they're all Italian and my mother's British. A couple of years after I was born, my father got an opportunity to go work in Mexico. They were very adventurous, my parents so we just went there. I grew up there, so school was in Spanish, everything was in Spanish. And I grew up listening to my dad speak to us in Italian, and I would reply in Spanish and same with my mum. I spoke three, but they required four. So, I thought, 'Okay, well, let me study French, or wait, why not French and German?' So, I started to just do French and German for that first year, and then I was going to go into university.
But six months in, one night I was just tossing and turning and saying, 'Okay, no, no, there's something missing in my life. I have to go back to the stage. I need the stage. I need to be there and I need to be in front of a camera and that's my path. who am I kidding? That's my path. So, I'm going to do the best I can.' I call my mom. And she's like, 'Well, yes, of course, come back.' she was missing me like crazy and my sisters, and she said, 'Here I will support you 100%. You want to go down that path? All right. You go to the best theater school, you get the best teachers, you get the best training, and you go on that path with firm feet.' You're not just going to wing it and see, 'Oh maybe I could do this. Maybe I could do that. No. If you're going to choose that path, do it correctly, get the proper training, and you build your career from there.' So that was like coming to my senses thing and establishing, 'I am a creative person and I just love to perform.'
MARK: Isn't always supposed to be true in the Hero's Journey, there's the call to adventure, and then the hero always refuses and says, 'No, I'll go and do this other thing first or instead?'
NICKY: Yeah.
MARK: But then there comes a point where they have to do it the calling is too strong.
Then where did you go? You went to school to train?
NICKY: Yes. My mom had been working with a very good theater director in Mexico. And his name was Hector Mendoza. And I had met him when I was younger because my mom would bring us to rehearsals with her me and my sisters. He knew me and then would come to classes when she was teaching at the university and with all the same actors that she would then choreograph in a play. And she said, 'Well, look, this teacher, he's now opening a school, a specific school.' So instead of going into the university, he wasn't teaching there anymore for what they call the Centro Universitario de Teatro, which is the theater center in the national autonomous University in Mexico. Instead of that, he was just teaching theater there, but he opened up a school with another two very, very good theater directors in Mexico.
It was very tough, but I'm happy to say I made it all the way to the end and it was fantastic. It gave me a lot of the bases and the structure and the professionalism that I apply in everything I do nowadays.
MARK: Once you graduated, where did you get going with your career and how did you find your groove professionally?
NICKY: It was fortunate that I was working while I was studying and that's the way I paid for my acting career, for my studies. I was modeling and I was also working in television already. I was one of several hosts of a morning show and my sections were fashion and then paint and sculpture. And I would do bits and pieces. I started to do a bit of voiceover there, but I didn't have a studio. I was asked to do that at the studios within Televisa the TV station where I was working. I was already just getting to know producers there and working a bit more.
When I graduated bigger projects started to come along. I had bigger parts in soap operas and in drama shows. And I was also doing a lot of theater. My own teacher, the main teacher, the main director of the school, they love to work with their own students, of course. So, I became part of his company and working in productions that were put on with the UNAM the university, and with the Institute of Fine Arts as well. And I continued there. So, it was mainly acting theater and television, and bit by bit as things started to evolve, I started to do more and more television. Committing to a soap opera and the recordings there for the soap opera were lasting from six months to maybe nine months to a year, depending on the length of the soap opera. In Mexico, they're not long-running like you have Coronation Street in the U.K.
In Mexico, they're short. They're short stories. They go on for about six to nine months to maybe a year and a half. That's a very long soap opera if it goes beyond a year. In that sense, it was really nice because I ended up doing a lot of different characters for each of the soap operas that I was in. That became my main source… still doing some theater here and there.
And finally the bigger change was in 2006 when we decided to move to Houston, and that's where my career in voiceover really started to grow a lot more. I did a little bit less acting and that was because of my family situation living in Houston. There's no big TV studios here. And because I didn't want anybody else to take care of my kids while I was working I wanted to be here for them and do more the mom thing and voiceover was a godsend in that sense because I was able to work while they're in school. And so, I wasn't at a standstill. A lot of the people that saw me, fans from the soap operas on social media, they were saying, 'Where are you? Why did you retire? You should go back to the soap operas and all that.' And I said, 'No, I didn't retire. I'm just going into a different avenue right now, but I'm still working.' Definitely I continued doing a lot more of that.
As my kids grew older and were able to do more things for themselves, I also started to pick up on a few things with acting, going away from home for a little bit, my husband being here with them. And having the VoiceOver studio, setting it up the way I hadn't done in Mexico, was something completely new for me. I had to learn all of that learning how to use a recording software learning how to edit, learning how to take out the breaths and how to take out little clicks and things within the audio and setting up a voiceover business basically. It was a learning curve for me but a very exciting one. Interacting with a lot of people in the voiceover community has been amazing because everyone is just very happy to give you advice and to help you along.
In that sense, I was learning how to be a business owner like I had never been before. With acting you have an agent or producers call you because they see you on a show and they want you on their show. But having to do it on my own with voiceover, I had to learn how to contact clients and how to have a CRM to be getting in touch with people, following up, and everything else. That has been very interesting and very satisfying because suddenly when I call myself a business owner, I feel very good. It's like, 'I've been building something bit by bit. Clients trust me and they know that I deliver, that I'm professional, that I'm going to do everything in my power to deliver the best audio possible and exactly what they need for their project.'
MARK: Nicky, I'm really interested to hear you talk about your two roles. One is the classic actor-with-agent setup that is the way that industry has traditionally worked, but then also as a business owner, which a lot of creatives tend to resist the idea that they could be business people, dare one say it, entrepreneurs.
It sounds for you though that that transition or having that aspect of your work as well sounded quite empowering.
NICKY: It definitely was. I had never realized or seen myself as a business owner before. I was just a performer being booked for this job or that job. I would get paid through the actors' union in Mexico. I never even had an idea of what a CRM was or anything. I would just organically bump into someone when I was taping something and I would say hi to this producer or that actor or whatever, not knowing or not structuring it as, 'Oh, I'm doing my networking now.' Never had established it that way before. I just heard a tip from someone saying, 'When you've been out of work for a while and you are worried, just grab a bunch of old scripts that you have, put them in your hand, go walk around the TV station, and that's going to signal to people that you're working, that you're in a project, .' It's like work begets work. If they see you're busy, they'll want to see what you're doing and call you for their project.
Then when I started in voiceover, I had an agent here. When we moved to Houston, I did get in touch with an agent and I would work and do whatever they would give me. Whatever auditions they would give me, I would do. And then I was fortunate enough to have my demos on their website and people would call me directly from hearing my demos wanting my voice for their project, but it wasn't happening fast enough. I started to realize, 'Well, then what's going to happen?' So, the more I got into the voiceover community and I went to voiceover conventions, then I saw finally all of the aspects that you need to take into consideration to build a voiceover business and call yourself a business owner.
That was for me a turning point to see, 'Oh, okay. Now it's also in my hands. I don't just have to wait for my agent to send me auditions. It can be in my hands. I can actually create something and build the business upon that and contact people.' Made me very nervous because I hate calling someone and asking for a job, and I'm very insecure about that. I'm a very shy person, even if I love being on stage, but I'm very shy to talk to people and tell them how wonderful my voice is and I should be doing their project. Because no, I realized I'm one of many and they have a choice. I needed to do all of that and just be confident in the way that I approach clients and start to build the business from there. The more I knew about it from other people within the voiceover community, the more confident I became and the more I learned about how to start building my voiceover business.
MARK: If we can now fast-forward to late 2019, the last days of normal life as we remember them fondly now, what were you working on at that stage, and what plans did you have for 2020?
NICKY: I had been doing quite a bit of networking, in-person networking. And from there, I met a producer that called me to audition for a film. He cast me in that film that was going to be done in Houston. And then also I was in about three projects that clients had told me that they wanted me for those projects to work in and that we needed to do follow-ups on those. The other thing is that I had finally made up my mind to join this mastermind group that was going to be quite an investment. I was a bit nervous. My financial goals weren't exactly where I wanted them to be by the end of the year. And it was a question of, 'Are you going to invest in it or not?' But I had heard from other people that joining a mastermind group specifically with this coach was a game-changer.
So, I thought, 'You know what? I'm just going to go all in. I'm going to do this and it's going to be great, and I'm going to learn new things and push myself in ways that I never pushed myself before and give myself deadlines for that.' I did it and then the coach right after, of course, the pandemic and lockdown and everything, the coach said, 'Guys, I have to confess, I don't know if I'm going to lead you in the right way because the world is upside down right now. We don't know what's going to happen. But that doesn't mean that you have to forget your goals, so do the best you can and let's see what happens.'
We were all nervous, but I was definitely having those goals in mind and I started to complete them one by one, bit by bit, doing the kinds of things that I could do. It was devastating when projects started to be canceled. I was counting on that film. I was counting also on those other projects for voiceover that I was going to do because, of course that would mean I was going to start paying backward. I had invested in the mastermind group and get an income and not be in the red numbers at the beginning of the year. So I just thought, 'Okay, I'm not going to worry about that because it's just ridiculous. I'm not going to let that frustrate me. Things are going to happen anyway. What can I do?'
Part of my goal there was to train with specific people that were very excellent coaches. For voiceover, in particular, one of them for commercial voiceover. I also wanted to book a national campaign and become a union actor within SAG-AFTRA, the union here in the U.S.
MARK: At what point did you realize that this news story about this new virus was actually going to impact you and your work directly?
NICKY: Oh, my goodness. I think that when I heard someone say on the news, 'It's not a question of if it's going to hit the U.S., it's a question of when. This is real.' I was very worried. At one point I thought, 'Well, I have a home studio. I don't have to go out for work. It's no problem. People are still going to want voice for their businesses or whatever.' But then, of course, it hit me that the economy, everything was halted. Why? Because I was sending out emails that more than usual were not being answered or follow-ups to, 'Hey, when's the film going to start? I'm ready for that. Is it going to go on or… ' And they're like, 'Oh, sorry, our investors had to pull out because everything is up in the air right now.'
It was something that I had been looking forward to a lot like, 'Oh, finally, I'm going to start doing more things on camera,' and then, 'No, guess not.' That was devastating. Also knowing that we just didn't know when projection was going to go on for the videos where I was going to lend my voice. Nobody wanted to invest or move anything in their economy and everything was just halted. And so, I'm like, 'Well, what do I do now?'
MARK: So, what did you do?
NICKY: I thought, 'I'm not going to let myself be too invested if things are not going to move.' I just kept thinking, 'Okay, this is not going to go on forever.' I always had that positivity in the back of my mind or in the forefront saying, 'You have to keep pushing. You have to keep moving. Even though things are halted, what can you do to prepare yourself for when the economy does improve, for when things start picking up what can you do?' One of those things, of course, was that I wanted to start my podcast. And now I had the time to do it and I could invest the time into preparing for it.
In all of my beginning episodes there, all of my guests were all talking about the… not in the first two episodes, but after that, when it was really there, really present, everyone's talking about the pandemic and when things will go back to normal or whatever. But I got great interviews with people about their journeys, about things that they could offer to help other people in their creative business, either on-camera or behind the camera or at the mic, which is most of what my podcast is about. It was also an investment to pay for the production costs for the podcast, but I'm my own editor. So, I wasn't investing too much in that sense. I was able to go on bit by bit and still hoping for productions to pick up. And then bit by bit, this client said, 'Okay, now we're able to produce this thing.' And another client started to want to push things out more. And so production started back again very slowly.
MARK: Is this voiceover production?
NICKY: Yes. Those were voiceover production. They were promotional videos.
MARK: Are you saying that the podcast was an idea that you'd had before the pandemic, but you hadn't had time to do?
NICKY: I hadn't had time and I wasn't sure when I would start. I kept wanting everything to be perfect for it.
MARK: Yes. No doubt there.
NICKY: In the mastermind group, the leader was saying, 'What are you waiting for? Go do it. Go there.' I'm like, 'No, no, no, I want it to be perfect. I need this guest and I need to structure it.' So, I was very worried about all of the details. I just wanted it to be great perfect from the get-go. He helped me realize that it doesn't have to be perfect to start off with. It can be bit by bit building up on what you do and you're improving from it. But if you don't start now, you'll never do it. I went ahead and started it and since the first interview, I loved it. I thought, 'Wow, this is amazing. I love interviewing people about a thing that I'm passionate about, which is show business. So yes, I'm going to continue this podcast.'
MARK: What were your aspirations for the podcast? Obviously, I can hear from your voice that you love making it, but professionally, what were the goals of making a show like that?
NICKY: The podcast was also to establish myself as a professional and for credibility. If I spoke to someone when I do interviews and I talk to someone about that and they can hear the type of question that I do or the comments that I do, it's showing either my credibility, my professionalism, my willingness to be there, to learn more about the business and to improve, and to always be someone who is a good candidate also for their project because they have had all these years of experience.
It was a bit of a branding thing I would say between the marketing and branding thing of my own business. But also highlighting the guests, highlighting their contribution, highlighting their importance in the business. I think it was also or it has been also networking because some of those guests that I don't know very well, some of them are my colleagues and friends, but a lot of them, I find either on LinkedIn or other places. And so, it ends up being networking as well. It's worked in all of those ways.
MARK: I think this is really one of the wonderful things about a podcast is that it is so multifaceted. that it's creatively rewarding to make in its own right. It's a great chance to get to know other people, to learn from them, to network, if you like. And it also is getting you and your voice and your ideas and your brand out there in a way that can benefit your career. I've always felt that it's a really rewarding and, I think, a very effective medium to long-term strategy for a business.
What I'm hearing from you is that maybe all the day-to-day stuff was getting in the way until the pandemic came along.
NICKY: Exactly. Also, a fear of, 'Am I really doing this or not?' I'm a perfectionist. If I don't have everything right, if I don't have the perfect script and the perfect answers or questions or everything, I'm just not going to do it. But once I started to let go of that because I'm like, 'Well, no, I'm never going to be as perfect as I want. I just have to get started and just do it and just enjoy the journey.' Now I have gotten seriously busy I did have a huge turning point in 2020.
MARK: It also sounds like you had a great nudge from your coach. Who was your coach? Let's give them some credit!
NICKY: Oh, for the mastermind group?
MARK: Yeah.
NICKY: Marc Scott from the 'VOpreneur' podcast. He's also a voiceover artist.
MARK: Great. So, he gave you a good nudge in the right direction, as well as the opportunity from the pandemic.
NICKY: Oh, yeah. All the rewards that I've received from the podcast have been amazing because listening to my guests, as well as continuing with the goals that I had set myself for the year were starting to reap a lot of rewards. I was training with someone that was part of one of the goals and so trained for a commercial voiceover. That helped me start to put that little extra that I needed into my auditions and helped me book a very good national campaign, which I'm still doing to this day for that same client. That has been amazing, very big game-changer. Also, I've been invited to talk at voiceover conferences and also to talk about creating your podcast in the courses that a friend of mine is teaching about everything that has to do with voiceover.
She's like, 'Why don't you talk about creating a podcast and all that?' And I'm like, 'Well, I'm not an expert.' She says, 'Well, yes, but none in the group know about what you do to get started and all that. If you contribute that to our group, that would be amazing.' So, then I started to do that. I became more confident in myself as a business owner, as a producer, and as an artist. I think both the mastermind group and the podcast have helped me a lot in that sense.
MARK: That's fantastic. I really do believe when you put yourself out there in the world in a way that you're bringing something of genuine value and interest to your audience, magical things start to happen from that.
I can absolutely hear you, at that point in the pandemic, you'd already invested in the mastermind. You were investing in the podcast. It's an act of faith up to a point, isn't it? Particularly when the economic outlook was so uncertain. And it's great to hear that that's coming back to you in the form of work and other opportunities.
NICKY: Oh, yes. Yes, absolutely. It's been wonderful.
MARK: What happened to the actor during this period?
NICKY: The actor's there, she's always there. Since I really had to push for the growth of my business, I'm very fortunate also that my husband also has his own business, nothing related to voiceover at all, but both of us together pull through. We have two kids and soon three in university.
MARK: That's not cheap, is it?
NICKY: No, not cheap. I've been able to do that and it's just been wonderful to see how I can start to support myself and all that. But still, of course, every time I watch a movie and I see it from the actor's perspective and with a different eye thinking, 'Oh, that actor is so credible right now. What are they doing that touches me or how would I do that differently?' Those are things that I always perceive or always have in mind whenever I watch a TV show or a movie or something, and always wanting to be there and to develop a character and to be either on stage or in front of the camera.
So, knowing that, 'Okay, I have to put the actor here.' The actor is expressing herself in different ways, I would say. Even if you're in front of the mic, you don't have an audience there, but voiceover has its own things and you need to be creative. You are doing a character. You're not on stage or in front of the camera, but every time you talk, it could be something as simple as IVR, which is the voice you hear on telephone message it's like, 'If you'd like to leave a message, please press one.' That sort of thing. I do tons of those in both English and Spanish. But even if it's something as simple as that or something as beautiful and enjoyable as narrating a documentary, and it can be with any theme at all, and you're playing the part of the expert talking about that theme. So, you are acting. When you do a commercial, you also have to be the one who is knowledgeable enough to offer the information to the client. You have to believe it and you have to be very credible. Otherwise in your voice, people won't perceive that, you won't be booked for that. I have been pushing my acting in all those different ways.
Of course, the interaction and having the dialogue spoken back to me with same partners, that is amazing. I miss that, but I've kept going to acting classes. I haven't forgotten about that completely and I'm still auditioning for films. The one that got canceled has been pushed to October. So, I am going to do it in the end. Now hopefully, if everything goes well.
MARK: That will have a happy ending, that story, fingers crossed.
NICKY: That will have a happy ending, yes, fingers crossed. People are wearing masks when they're not on camera or everyone rehearses with their masks on. All the safety precautions are really there and they're very strict and that's the only way that productions can go on. Part of me not pursuing that much also has been not wanting to be away from my kids because, of course you have to travel to other cities and be on location for about three months and that just wasn't possible for me. I just didn't want to do that be away from my kids for that long.
My youngest one is about to graduate high school. So that's about to change. I'll be more confident to do that and knowing that I can also take my voiceover studio with me because I can take my computer, my microphone, or even rent a professional studio in any city when I need to do what we call a remote connection, sort of what we're doing now, but it's just voice. The studio can record me directly into their own studio through my microphone with a specific platform that we use. So that's where I'll be heading into more and more.
MARK: Great. Overall, it sounds like the fact that you had these two strands to your career, when one of them was blocked by the pandemic, you were able to lean into the other one more and develop that and build that side of your business?
NICKY: Yes. Another investment that I did during the pandemic it was not easy to make also because I definitely was living on savings at that point, but I thought, 'Okay, I definitely want my voice to be or my delivery to be completely different every time I audition. I want a different take. I want to have a fresh approach to my auditions.' This coach in my mastermind group had been recommended by several of the people that were in the group. And I thought, 'Okay, well I'll just reach out to him.' And yes he wasn't cheap, but he was making a discount because of the pandemic. So, he was offering a discount if you were booking two sessions at a time. So, I thought, 'Well, I'm going to do that.'
From the first session that I had with him, I booked something. He led me in the little way that I needed to do. And it was similar to my acting training, actually. A lot of things clicked and made sense to me, started to give me more confidence in the way that I would approach my auditions so much so that I continue to pay for that training and pay for more sessions with this coach. And that led me to then book this very good deal, the national commercial campaign that I'm still doing to this day. It was thanks to that training. I wouldn't have been pushed to do that had I not invested in the mastermind group, had I not invested into these sessions with him.
It did make me very nervous because I'm like, 'Oh am I going to be able to pay for this?' Remember, I started to pay for production costs of the podcast as well. So, I'm like, 'Oh, I'm depleting my savings.' And then I thought, 'Well I better do it,' because I knew it was going to move my delivery, my business, everything into a different realm into a different aspect. And it has. I just kept thinking this is going to be good. Because I felt it. Every time we had a session, every time I felt more confident, I was taking more secure steps towards the things that I needed to do to keep building my business and to book the work that I know can sustain me financially, as well as let me express myself creatively in the way that I know I can.
MARK: That's a terrific story, Nicky. And it really emphasizes something I think that a lot of times people think about coaching as remedial or something that you do if you are not quite up to scratch, or maybe it's something that you do one day when you've got all your ducks in a row, but actually, very often it's the most beneficial when you are already an experienced professional because a coach is the person who can take you to the next level.
And the next level on from where you were already sounds like it's quite something special.
NICKY: Yeah. Oh, yes, absolutely. Totally worth it. In my mastermind group, everyone was talking about this coach, Dave Walsh, and how great he is and how amazing it is to do his training and how he's helped a lot of people. So, I thought, 'Yes, I'm going to reach out to Dave and I'm going to book a few sessions.'
MARK: Thank you, Nicky. I really appreciate your openness in sharing the challenges that you had, the way you rose to those challenges. It's been so great to hear that your investment of time and money and courage and faith and effort is paying off so well.
If somebody's listening to this and maybe actor, maybe a voiceover artist, or maybe working in another creative profession, and I think all of us are still facing some version of the challenges of the pandemic, what would you like to share with them that you learned from your own experience of pivoting and reinventing yourself in response to the pandemic?
NICKY: I would say that, first of all, you need to establish your goals. Really where do you see yourself going? Where do you want yourself to be to really make a difference in your business? And then not settle for 'Oh, well, there's no work because all of these external things are out of my control. That's it. I can't do anything about it.' No, you have to be proactive and you have to keep moving forward. And I was also looking at all the free resources that I could and some coaches were offering free sessions. If you're well-connected into the community of the business that you're in a voiceover community, oh, my goodness, there's tons of free advice that you can get out there. Go to the forums, the Facebook groups, listen to podcasts like one of the ones that is my favorite and was my mastermind coach is Marc Scott and the 'VOpreneur' podcast.
Shout out to him because he gives out great advice. From there, you will find out about others other podcasts, other forums, other things where you can pick up a lot of information, valuable information that you can use for your business and keep moving forward and keep growing. Acting as well. What can you do? Can you spare the money to invest in online classes as well?
Because a lot of online classes for acting were going on as well and there's a masterclass if you want to pay a subscription to masterclass and a lot of amazing people, directors and famous actors, A-listers are there giving courses. What can you do to keep moving forward if you don't have the resources at first that will help you gain the confidence starting to book the work that you can then reinvest to pay for those targeted, specific people that are going to help you move forward with your business and with your creative spirit and with all your talents?
MARK: On that theme, Nicky, I believe you have a rather interesting Creative Challenge for our listeners. If you're listening to this episode and this is the first time you've heard the show, this is the point in the interview where I ask my guest to set you, the listener, a creative challenge. And this is something that is on the theme of the interview and will stretch you creatively and personally, and maybe professionally as well. And it's something that you can do or at least get started on within seven days of listening to this conversation.
Nicky, what's your Creative Challenge?
NICKY: This Creative Challenge has to do with your voice since I use my voice a lot for work. You have to think of ways, new ways, in which use your voice creatively, either in your personal life or your professional life, and what that would mean for you in ways that you've never thought before.
For example let's say work. You're just used to texting or emailing your clients, what about just picking up the phone, talking to them? If you get a request for a certain project and things are not clear to you, instead of going back and forth with email, just pick up the phone and talk to them call them. You clarify more things, you get a sense of the person that you're going to work with. They get a sense from you and then they gain more confidence because you made the effort to call them and to be able to clarify things.
I'm going to say phone calls which are not as used now as they were before, but actually work very well to improve things in your work. Another example is if you have young kids or a niece or a nephew or grandkids, when's the last time you just read a story for them bedtime story? Or just 10 minutes within the day where they're maybe overexcited or they're having a bit of a meltdown or a tantrum or whatever, and you just sit down and pick up a book and say, 'Well, let me read you a story or tell you a story.' If it's a story that off of the top of your mind, why not? Communicate with them and be creative that way. And, of course that's also something very nice that you can do. And there's all sorts of things that you can use your voice for if you think about it. And so, the challenge is that. See how using your voice can change your life and your business.
MARK: What a lovely challenge, Nicky. I think particularly in these days when we are so challenged around the area of connection that very often we can't meet in person as much as we can a voice can really bridge that gap in a way that email and text and SMS never will. So often people hide behind email and messages get lost or you don't get that same level of trust and connection that is so vital if you're going to be working with somebody because creative projects rarely run entirely smoothly. I think that's a lovely thing to do, really don't forget what a wonderful instrument your voice is, even if we haven't all developed it as much as Nicky has. Thank you so much, Nicky, for coming on and sharing your experience on the show.
I'm going to let you pronounce the name of your podcast because I won't get the accent right! So, give us the podcast name and also your website and where people can connect with you, and what they can connect with you for online.
NICKY: Absolutely. Well, first of all, this has been a pleasure talking to you. So, thanks so much for the opportunity. The name of my podcast is 'La Pizarra Con Nicky Mondellini', which means 'The Slate with Nicky Mondellini'.
They can find out about it on lapizarrapodcast.com. There's also an app called La Pizarra Podcast downloadable on iOS and Android. And they can listen to it most major platforms. just find it that way. If you just put La Pizarra, you'll get 10 or 15. That's why I needed to put my name there as well.
MARK: And that's spelled P-I-Z-A-R-R-A? Is that right?
NICKY: Correct. Yes. So, it's L-A, and then Pizarra is P-I-Z-A-R-R-A, and then C-O-N for Con Nicky Mondellini. And Nicky is N-I-C-K-Y. And La Pizarra is a podcast made for people in the entertainment business who are probably just starting their career or they've been in it for a while and they like to hear the perspective from others who are experts and who have been in the business for a while to know how they navigate the highs and lows of the business, that there are so many and what they can do to get the best training and maybe create a good demo for voiceover people or get the best pictures, headshots or all sorts of advice for people.
But it's for people on both sides of the camera because I also talk to producers and creative directors and what their journey is like, what their perspective is in working with actors. It's about putting those two things together. And it's not just voiceover, it's acting, it's theater, it's singers. I started to do the podcast in Spanish because most people know me from my working in Mexico, but lately, I've started to do more episodes in English as well because I know a lot of amazing people that are English speakers that I know can contribute a lot to the podcast and to the followers. So that's why I've been doing it in both languages lately.
MARK: That's great.
NICKY: And then people can also find out about my work if they want to hear demos or anything. It's nickymondellini.com.
MARK: Brilliant. Thank you so much, Nicky.
NICKY: Thank you. It was really, really a pleasure. Thank you and best of luck with all your endeavors and your poetry podcast as well, which is amazing.
MARK: Oh, thank you.
About The 21st Century Creative podcast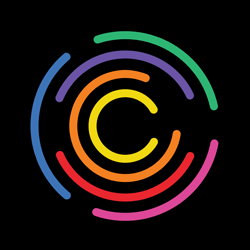 Each episode of The 21st Century Creative podcast features an interview with an outstanding creator in the arts or creative industries.
At the end of the interview, I ask my guest to set you a Creative Challenge that will help you put the ideas from the interview in to practice in your own work.
And in the first part of the show, I share insights and practical guidance based on my experience of coaching creatives like you since 1996.
If you'd like my help applying the ideas from the show to your own situation you are welcome to join us in the 21st Century Member's Group.
This will give you access to Goal-setting, Accountability and Q&A videos, as well as other exclusive insights and glimpses behind the scenes of the show. Due to the pandemic, membership is currently on a pay-what-you-want basis.
Your membership fee will also support the podcast and help to make it sustainable.
Make sure you receive every episode of The 21st Century Creative by subscribing: