Podcast: Play in new window | Download
Subscribe: Apple Podcasts | RSS
This week's guest on The 21st Century Creative is Deborah Henry-Pollard, a creative coach based in London who describes her work as 'Using my skills to support creative people who make us see the world in another way'.
She is also the author of a great book called What's Your Excuse for Not Succeeding as an Artist? where she lays out and then expertly demolishes a long list of the excuses we give ourselves for shying away from doing what it takes to achieve our creative ambitions.
Organisations Deborah has worked with include English National Opera, Cameron Mackintosh, Siobhan Davies Dance, The Society of West End Theatre, Chester Literature Festival and Studio Voltaire.
She is one of the creative business mentors recommended by The Design Trust in London. (You may recall that the Director of the Design Trust, Patricia van den Akker, was a guest in Season 2 of The 21st Century Creative.)
I'm pleased to count Deborah as a colleague and friend of mine, someone who is utterly sincere in her desire to help her fellow creatives succeed, and who also practises what she preaches in pushing herself past her own fears and excuses.
Listen to this conversation and you'll hear that sincerity in Deborah's voice, as well as her infectious enthusiasm for creativity and the difference we creatives can make in the world through our work.
Deborah and I also have some fun towards the end of the interview, where I pull out a series of excuses from the book, and she knocks them down as fast as I can set them up.
So whether you're in the grip of a whole set of excuses, or you just have one or two lingering at the back of your mind, this conversation with Deborah Henry-Pollard will help you banish the excuses and get back to work.
You can learn more about What's Your Excuse for Not Succeeding as an Artist? as well as Deborah's coaching service, at her website Catching Fireworks. For bite-sized inspiration follow Deborah on Twitter.
This is not a film about tango from Deborah Henry-Pollard on Vimeo.
Deborah Henry-Pollard interview transcript
MARK: Deborah, how did you get started on the creative path?
DEBORAH: When I was very young, I wanted to be an artist. That was my dream. And then I went to art college when I was 19 and studied graphic design for a year and discovered that I wanted to be an artist, but I didn't need to be an artist. It wasn't that thing that was really pulling inside of me that I had to use art to express myself. And so what then happened was a very long term creative journey of trying photography… Writing has always been a constant but I've always been curious about different art forms and trying them out. And it wasn't until about 15 years ago that I started dancing the Argentine tango and discovered my creative home.
MARK: Wow.
DEBORAH: Yeah. Which was wonderful, but the thing that has been so marvelous is that everything that I tried out and experimented with, I still use somehow and has still been incredibly useful for opening my eyes, making me look at things a different way, and making me appreciate how people work creatively. So, it's been an utter joy, finding my own creative path through lots of different avenues, if you like.
MARK: Okay Deborah, please expand my knowledge of dance. What is the Argentine tango and is it different from the other kind of tango?
DEBORAH: It is. Yes, there's ballroom tango and Argentine tango. And ballroom tango is the sanitized version, should we say. It was the version that was created to be danced in polite company, whereas the Argentine tango is much more earthy. It comes from all kinds of influences from Spain, from Havana, from… I mean, just amazing, absolutely amazing.
And one of the things that is wonderful about it is it's all improvised. So there are kind of figures that you can learn. But once you start dancing with someone, you never know what's going to happen. So it's all about really listening to that other person, and listening with your whole body, listening with your instinct. And it's all about collaboration. And I love anything that's about collaboration. And it's sort of having a conversation.
It's about whatever is happening in that moment. It's all about mindfulness as well. It's what's happening in that moment. I used it in a little film I made, which is called 'This is Not a Film About Tango,' which is explaining coaching through tango because it's the same properties, it's that same engaging with someone, listening to someone actively, and going with whatever is happening. It's very much about being in the flow.
One of the things that I find so valuable about it when working with creatives is for me, it's a way of me saying I understand the creative process because, although my creative process is very different, I know what it's like when you know all the moves, you know the music, you know your partner, and sometimes it just isn't going to happen. It's like every creative process when you have that moment when sometimes it's just blissful, and everything is working perfectly. And other times, it's like 'Elvis has left the building, it just isn't going to happen.'
MARK: Okay. So, again you talk about partnership and creativity here. So I think there's something here about creative collaboration, right? Because it's easy to think of creativity as the solitary act. Clearly, that's not the case with this kind of dancing and a lot of types of creativity, right?
DEBORAH: Absolutely. I love it when you see people coming together and bringing those different creative skills, even with things which you can think are solitary, like, if you're painting or you're writing, you can go away and do a part of it on your own, but there's a great joy in bringing ideas together and getting different viewpoints.
It's one of the things I love doing, is connecting people together and saying, 'You've got this interest and you're an artist, and this person has an interest who is a musician. What happens if you come together and find those…?' It's those little moments and the points of similarity, which create the connections. And then suddenly, there are much bigger possibilities than there were before.
And I think there are so many myths about the poor artist, the poor writer sitting in their garret and doing things on their own, when actually, collaboration is something that seems to be built into a lot of DNA of creative, of wanting to share. It's that curiosity. It's that wanting to create something bigger than themselves.
MARK: Yeah. I'm a writer but even then, there's a kind of imagined collaboration, because one is always thinking of the reader.
DEBORAH: Absolutely. I've worked with a lot of actors who always say that even when you're doing a one-person show, it's not a one-person show because obviously, you have stage management. But the important person in the cast is the audience. And audiences vary so much sometimes.
And I've been in audiences where I've seen it. Sometimes you've had a show that is just really struggling because it's not engaging the audience. And then you go on another night, and the audience is just up for it, I mean really ready. And it's a completely different performance on stage. Although you couldn't necessarily say what it is that's different, it's just about the energy. It's that sort of feeding off each other. And the collaboration is wonderful. It happens in music. It's fine creating music, but if no one is going to listen to it, and bring their stories to it as well.
With artists you look at a painting and you as a viewer are bringing your background, your experiences to that piece of work. And you can see it in a completely different way to how the artist intended. And that can be quite thrilling. You know, when you get into conversation with an artist who said, 'Wow, I didn't even see that that was there,' it opens up more possibilities for them as well.
MARK: You've tried various creative fields and learned something from each of them. And Argentine tango is clearly close to your heart. Where does coaching enter the story for you?
DEBORAH: I would have said that it entered about 11 years ago, when I went to a career coach. I was working as a fundraiser and I had been doing that for some time working for charities. Obviously, it's an incredibly worthwhile job to do, but I never wanted to do it. I sort of fell into it. And I was at that point where I was completely stuck, and I was running around in circles in my head thinking, 'For my next job, it's just going to be the next level up in fundraising.' And I thought, 'Do I want to be doing a job that I don't like doing at a higher level where I have more pressure, etc.?'
And it was somebody else who said, 'Have you thought of going to a career coach?' And I said, 'Well, no, not really. I'm intelligent enough to work this out for myself.' And then I thought, 'Well, I'm spending so much time just getting depressed and frustrated,' that I went to a fabulous coach called Cherry Douglas, who alas is no longer with us. And within about three sessions with her, I'd gone from thinking, 'I feel really trapped' to, 'My goodness, anything is possible. I have all these transferable skills. I have all this possibility. I have all these ideas.'
And it was through talking with her about what I'd done in the past and how I worked, that she pointed out that I had always worked in a coaching way so that when I was working with people who wanted projects to be funded, I would be always asking questions, the obvious logistical ones, you know, 'How much money do you want? What's the project for? How will it work?' But it was always also, 'What are the benefits? Who is going to benefit from this? How are they going to benefit?' And it was always working like that.
And so sometimes projects I was working with, as I was talking to the person who was coming up with them, these projects will be getting bigger, because they'd be saying, 'Oh, but if we did that, that could happen, or we could add in that,' or sometimes, it would be, 'Mmm, this isn't quite going to work. I think I'm going to have to go and think about this a bit more.'
And when Cherry put that idea in my head, I thought, 'Well yes, of course you ask people questions.' Of course, even when I worked with staff and was managing staff. It was never, 'This is how you do things.' It was, 'This is the result we want to get. How can we get it? What can you bring to the party? What are your skills? What are your insights?'
And when I was thinking about this, I thought, 'That would be such a wonderful thing to do, to do what Cherry was doing,' because I knew the benefits this had for me completely changed my life. I thought, 'I would love to be able to do that even if only a small way for other people.' And that's when I decided to hand in my notice on my job. And I thought that I would find a company that would take me on to coach. And I never wanted to be self-employed.
And in fact, when Cherry had said to me, 'Have you ever thought of being self-employed,' I just said 'No,' very firmly, and we never discussed it again. And the thing that was amazing, I thought, 'If I leave my job and spend six months networking, connecting with people, I will find somebody who will give me a job doing this.'
And what happened was the day I left my job, I went out with my tango dancing colleagues, and was very hyper and was going, 'Oh, my God, I've handed in my notice. I will never eat again because I'm not employed!' And they said, 'What do you want to do?' And I explained, and I got four clients on the first night.
MARK: Oh wow!
DEBORAH: Because they said, 'If you did that freelance, I would come to you.' And I was, 'What? You've got to be joking. This is absurd.' So I said, 'Well, okay, I will do this.' And I took them on. And after about another six months, I thought, 'Well, if I'm going to do this, I suppose I ought to put up a website or something.' So it was always still thinking about, 'I will get somebody else to do this.' And that was 10 and a half years ago, and I haven't looked back. And it's been the most wonderful experience, and I love every moment of it. And I do truly feel that I have found my vocation. So between the coaching and the tango is just, like, perfection, really.
MARK: Gosh, isn't that amazing? It shows the difference that it makes when you show up and you say what you're looking for into the world what can come back.
DEBORAH: Oh God, absolutely. It's been astounding because I'd always sort of thought that. Because I'd read a lot of self-help books and it says, 'You have to show up.' But I was always doing it a bit half-heartedly. But when I put myself out there, it was like, 'The universe is waiting for you and it's put something out there.' And my results were very immediate, but even throughout these 10 years, sometimes things take a little bit longer to show up. But because you've put yourself out there, the seeds are being planted, there's somebody out there listening, it's going to reach the right person at the right time.
MARK: And maybe it was no accident that your results were immediate. You were there in the tango zone, weren't you?
DEBORAH: Absolutely. And it was also about building trust because when you dance with someone, you build up a huge level of trust. I was just thinking, what's going through my mind is, 'There so many people I've danced with who I only knew their names. I don't know anything about what they do in the rest of their lives or what their families are like.' But because you dance together, you build up this amazing bond of trust, which, of course, is the heart of a coaching relationship. So, it's also about the networks of where you're going to find your clients aren't necessarily the ones that you think they are. It's a great business lesson.
MARK: That's really surprising, isn't?
DEBORAH: Yeah.
MARK: I was thinking of it in terms of you being plugged into your creativity.
DEBORAH: Yes, absolutely, because we have been dancing. I was just recreating the moment in my head. We have been dancing. We went to see a group called The Gotan Project. It was at the Roundhouse. We had been dancing. So I was completely in that tango vibe, that creative vibe. And so, although I was going over, 'I haven't got a job,' I wasn't really worried about it. It was just pushing it out there as, 'So this has happened to me today.' But it was that creativity and feeling, feeling safe in that creative environment.
MARK: My description of this is it's like it's 'the bigger you.'
DEBORAH: Yes. Yeah.
MARK: And if you show up as the bigger you, then that person can usually achieve any ambition she sets herself. And I always say to clients, 'If you are practicing your own art, even if it's completely non-commercial or not obviously related to your business…' Like my poetry. I know if I'm writing poetry, then I'm a much better coach.
DEBORAH: Yes absolutely. And I'll take this even further as well because I do public speaking, and I run workshops. And I will be completely honest. It is not my natural home. Once I get started, I quite enjoy it. But I get terrific nerves beforehand.
And one of the things that I do is whenever I go to a venue I have my laptop if I need to. I have all my books, all kinds of stuff you take along, and I always take my tango shoes with me. And if I'm feeling particularly nervous, I will wear my tango shoes because it kind of makes me assume the position. The rest of the audience can't tell.
I'm not saying I'm the greatest tango dancer in the world. I'm not saying I'm the greatest coach in the world, but they're the two places where I feel most in flow. And it's a trick that I say to other people, 'If you're going into an atmosphere or a place where, maybe you're going to pitch or maybe, it's your open studios and you're feeling really nervous, have something with you that reminds you of where you are,' as you say, the bigger you, the best of you.
I know an artist who carries a putty rubber in his pocket. And if he's feeling nervous, he just puts his hand in his pocket and feels that. He just knows, 'That's who I am at my best. That's who I'm going to be now.' It sounds kind of a silly thing to do, but it makes so much difference because you just go, 'No, this is who I am really. This is who I am,' as you say, the bigger you, and I can do anything when I'm in tango mode.
MARK: Right. And so back when I was doing hypnotherapy, we would have called that an anchor.
DEBORAH: Of course. Yes. Yeah
MARK: It triggers the state of mind, whether it's the putty rubber, or the shoes, or whatever. I think that's a lovely technique to use to, to keep you plugged in. Okay. It sounds like you started your private coaching practice almost by accident.
DEBORAH: Yes.
MARK: How did you end up specializing in working with artists and creatives? Was this a deliberate decision, or was it something else that just emerged?
DEBORAH: It was a very deliberate decision. When I started, my first four clients were very mixed. But then I went and did a training course because I'm a little bit like the scarecrow in The Wizard of Oz. I need to have a piece of paper that says I have a brain that I'm actually qualified to do this. And it was a brilliant course.
And one of the things they were talking about then was picking a niche and from a marketing point of view, etc. It was very sensible. And some people were picking areas such as, maybe career coaching or bereavement or divorce, things like that. And I thought, 'You know what, I really want to work in the creative fields,' because I always feel that anything that I have ever learned of any value has come from consuming the arts in some ways.
When I was a child, I was always encouraged to read books, to listen to plays on the radio, to watch films, to listen to music. And I just found it opened so many worlds for me. And it was also about the whole thing of seeing the world through someone else's eyes.
I remember seeing a Van Gogh painting when I was about four, and of having an almost physical reaction to it. I just thought it was just so amazing. And I was thinking, 'But that doesn't look like how I would draw a cafe. It should have nice lines, and it should be correct.' And this was just, well, you know what Van Gogh is like. It was just color and energy.
And it made me think of, 'That's really fascinating. So he saw the world like that.' And then you look at something else that's almost like an architectural drawing and you go, 'Oh, and that's another way of looking at the world.' It made me so curious to find out more. And one of the things that I love so much about working with creative people is that it's about that openness of thinking and creativity, the curiosity of creative thinking that I find just amazing.
And after I've been in a coaching session… I don't know whether you find this, Mark, but I find that I'm usually as excited as the coachee. I come away thinking, 'Gosh, anything is possible because I've always…' It sounds awful. It's like feeding off their energy of seeing them as they're getting their breakthroughs and their ideas. And I sort of go, 'Oh, this is amazing. There's this whole new thing about to be brought into creation by this wonderful person who's had this idea, whether it's musical, whether it's visual.' I'm talking about this, I wanted to be an artist. It's also a little bit like being an artist by proxy in a way.
A lot of the jobs I've had in my life have been around marketing or admin or project management. But a lot of them have been in creative environments, working in theaters, working for English National Opera. So it's been supporting creative people in some way. And for me, creativity has given me so much. When I was young I had very few female role models outside of being a wife and a mother. And being a wife and a mother is brilliant, and I knew it wasn't me.
I wanted to see other paths. And so reading books, seeing films gave me openings to other lives that were available, other possibilities. I want to give that back to people in some way. And it's that thing of realizing that I don't need to be creating the work. But it's being able to facilitate that work to support the makers. Creative people are just the most exciting people to work with, I think.
MARK: Amen! Obviously, I'm down with that idea. I can totally relate because when you're with somebody who's working at a high level. Picking up on the point about energy, I think a great coaching conversation generates energy.
DEBORAH: Oh, yes, yeah.
MARK: And it's a real privilege to be a small part of someone's creative process who's out there doing things. Nearly all my clients can do things I can't do, like make feature films or TV or dance or paint or play music or whatever. A, it's a lot of fun sometimes, and B, it's a privilege to just be a little part of that process and see how a bit of questioning and reflection and knocking things back and forth can really open it up. And that person goes away with probably more energy than us.
DEBORAH: Oh, absolutely. And it's interesting you say about, they can do things that you can't because… I don't know about you, but I find that really useful sometimes because you can step in and say, 'So why do you do it like that?' Or 'explain how that works.'
MARK: Yeah. You can ask the dumb questions.
DEBORAH: Exactly, the dumb questions, the best ones! Where it makes people step back and go, 'Oh, well, I hadn't really thought about that. I've just always done it like that.' And also from a business point of view, I've said that public speaking isn't my natural home, neither is networking, really. I'm quite introverted. I need to gather up my energy before I go into these sorts of environments.
And of course, the great thing about working with creatives is that I get to network, not at sort of the boring networking meetings, but going to private views, or going to theater, going to do things that I love doing anyway. And so it means that I'm walking into a very enjoyable atmosphere for me, somewhere that feels like home. Oh, and along the way, I might get to meet some people as well. It's a way for me to be able to do all the business stuff, whilst at the same time be nurturing myself and taking care of myself and not putting myself in an atmosphere, which is too stressful.
MARK: Yeah. Well it's a tough job, but somebody's got to do it, huh?
DEBORAH: Exactly! Yes. I have to go to the theater. I have to go to private views, whatever.
MARK: Right. And it's part of your job!
DEBORAH: It's part of my job.
MARK: You recently published your first book, What's Your Excuse for Not Succeeding as an Artist? How did you end up writing a book about excuses?
DEBORAH: It was very strange because I know the publisher. It's a very small independent publishing group called, What's Your Excuse? that was started by a coach who wrote two books herself. She's a health and fitness coach.
So one was about eating healthfully, and one was about getting fit. And as she was writing these books, based on excuses that her clients came up with, she thought, 'This is quite a good format.' She started inviting other coaches to write on other subjects, and they're around money and productivity and confidence, all kinds of things. And they're all really good books.
And I would go along to the launches to support her, never occurred to me to write a book, although I think you and I, at one point, we were having a conversation and you said to me, 'You should write a book.' And I go like, 'No, I'm not going to write a book,' because I thought, 'What am I going to write about?' So it was sort of in the background.
But it was at one of these launches that she said, 'Have you thought of writing one of these books?' My first reaction was I came up with a lot of excuses not to write it. 'I don't have the time. I couldn't possibly write that much. People like me don't write books. I'm actually a coach. I'm not a writer,' all that stuff, it wouldn't be good enough, impostor syndrome, the whole lot. So I thought, 'This is interesting. Maybe I should write this down.' And I started writing down some of the excuses I was coming up with. And there was a part of me that felt that this had fallen into my lap. But then I realized that I'd been writing blogs for about seven or eight years. And Joanne, my publisher had been looking at those and thinking, 'Well, she can write.'
I'm not one of these people that likes a deadline. I don't like pressure. I don't thrive under that sort of, 'I've got to write X amount words every day.' So what I did was I said to Joanne, 'I'll think about it.' And I went away and I wrote the first draft before I'd agreed to write it because I needed to know for myself that I could come up with the word count, that I actually had enough to say.
And I started by pulling a lot of my blog material together. And I sent her a first draft. And I said, 'This is absolutely first draft. I know this needs a lot of work, but do you think that there is enough basic material here to work with?' And she said, 'Yeah, I think so.' So that was the point at which I signed the contract because I wanted the process to be fun. I didn't want it to be a burden.
I can't remember how long it was in the editing process. And we talked about collaboration. And working with Joanne was absolutely wonderful. I've heard some stories about working with editors where people haven't been entirely happy. But mine was a joy from beginning to end. We discovered very early on that we both share a very great love of Laurel and Hardy, which is a great place to start any relationship, I think.
MARK: Of course. The Masters.
DEBORAH: Absolutely. And it was wonderful because she was very good at pulling me back from my purple passages occasionally. I love the English language. I would refine these beautiful phrases. And she would say, 'Yeah, really nice, totally unclear. I don't know what you're talking about.'
And I think one of the things that I've loved most is in terms of the reactions of people who've read it is that people who know me personally have said that it sounds like I'm just talking to them, it's kept my tone of voice. I think that's where Joanne has been absolutely spot-on.
She was brilliant. I cannot thank her enough in this process. It was wonderful. I had lots of moments when I thought, 'This is just going to bomb. People are just going to hate it. Who do I think I am to write this?' And it was brilliant because every time this came up, I thought, 'Well, that's another excuse.'
MARK: Oh yeah, that's delightful, isn't?
DEBORAH: It is.
MARK: It autogenerates its own material as you go along.
DEBORAH: It was. It was brilliant, and it was so great. And, of course, I could use so many excuses that my clients come to me with that throw up things from them. And one of the things that I think is important about this book, and about these series of books, is that when you open them, and you look down the contents list, you immediately see all the excuses written down.
And one of the things I think that does is well, first of all, you go through and you tick off the ones that you've got, but the fact that it's in the book, it kind of goes back to remind me of when I was reading books when I was young, where you find someone who is describing experience that you've had. And so I thought I was the only one who thought that.
And so when you're going down the list, and you're saying, 'Oh, yeah, impostor syndrome, I don't have the confidence, I don't have the motivation, somebody else must have had that as well. Otherwise, it wouldn't be in the book.' And it suddenly makes you feel, 'Oh, perhaps I'm not such a bad person. Perhaps I am actually getting this right.'
MARK: So, a couple of things. First of all, I think this is a great book because to open it and look through the table of contents, which is basically all the excuses laid out. I think my experience was just you flick through it until I get to the point where I go, 'Oh, I need to read that one.'
And also the normalization of the excuses, I think is great. I used to say this to clients a lot. 'You do realize I've heard this hundreds or thousands of times from others? It's just an occupational hazard if you're an artist or a writer or whatever it is that you do?' And I sometimes say, 'I wish I could get you all in a room and then you people share the experience.' Because then you'll see how normal it is. A book is another lovely way to do that because, by definition, it's not getting in the book if you haven't heard it a certain number of times.
DEBORAH: Exactly. Exactly. And I think the thing that also I think is good about the book is, as you say, the normalizing, I think that's such a good way of putting it is because we can see excuses as being bad. When we talk about exercises, it's always about, 'Oh we can't do this, we can't do that, because I've got this excuses, therefore, I'm a bad person.'
I see excuses as things which are there to protect us from danger, from looking foolish, from embarrassing ourselves. And they can just be a bit overprotective sometimes. And I think one of the keys about this is, it's not about judging our excuses, but trying to sort of take the emotion away from it, because you can get into the cycle of, 'Oh, I've got this excuse, therefore, I'm a bad person. And I feel guilty about that.' And so, it just goes round and round and is an ongoing loop in your head. And I think it's about acknowledging the excuses, 'Yes, I have this excuse. So what's behind it? What is there simple that I can do and then move on?'
And sometimes, it's not even about completely banishing the fear or whatever excuses. It's just going, 'Okay, I've got this.' It's like that wonderful book. Is it Susan Jeffers? Feel The Fear And Do It Anyway. It's about you can still have those excuses. Yeah. But 'Okay, it's there. It's fine. And I'm going to just…' Instead of it being a barrier, it's a hurdle you can get over or you can sneak around. It doesn't need to stop you.
It's also an opportunity of seeing what's important, because I thought about this when I was writing a book, so many excuses were coming up. And every time I knock one down, another one came up. And I thought, 'You know what, if this wasn't important, this wouldn't be happening. I would just say, 'No, I'm not going to do it, because I don't have the time, end of story.''
But when more kept coming up, and more kept coming up, I thought 'This is obviously something I need to be doing. This is obviously important in some way, and it's also something that is pulling me forward to develop me. So I think I better listen to what's going on here.'
MARK: Absolutely. I love the way you're reframing excuses and saying, 'Look, it's a good sign if they're popping up because it shows you're reaching the edge of your comfort zone.' And the fact that you had so many excuses coming up for you, I think shows you were really leaning into your edge. And that's probably what made it a book worth reading.
DEBORAH: Oh, thank you, Mark. I do value that. I really do value that. You know how much I admire your books. So, I do thank you. I think also, what happened, as I was starting to tell people… I didn't tell people for a while I was doing it. I think I'd written my first draft before I said to people, 'I've been approached to write a book.' And then I couldn't stop talking about it.
But the thing that kept coming up for me was people were saying, 'Oh, this will be so valuable, so useful.' And I realized that as I was writing it, it was almost going back to what I was talking to you earlier about creators. It was my love letter to creative people. Some people may think it sounds a bit wet or a bit mawkish. But at my launch, I said, 'I wanted it to be a hug on a shelf.'
MARK: Oh, that's lovely.
DEBORAH: I wanted it to be there so that when you're sitting you're thinking, 'Oh I'm not doing this because, or I can't do this, or I'm not good enough,' you could reach for this book. And you could just flick through it, and you could know that there was somebody else aside from your mom, aside from your dog, who thinks that you're wonderful, and who thinks that it's worth you carrying on.
So, for me, it was a way of doing some very light touch coaching. There's lots of very simple kind of exercises. There's lots of reframing what excuses are just to support you and go, 'No, it's all right. Don't worry, this is just a blip. Get on to the next thing. Try this. Have fun with this. But it's all right, it's going to be fine.'
MARK: I think that's another thing that really makes it as a book. And also this relates to your choice of working with creatives as a niche is just the fact you really care about these people. You really love them. And that shines through on every page.
DEBORAH: Oh, thank you. Thank you. Yes, I consider creative people as my extended family, definitely. I think it's because I do wear my heart on my sleeve.
There's a Dior exhibition at the moment at the V&A, which is just astounding. And the first time I went to it, I cried almost all the way around. I cried when I went to the Van Gogh Museum. I love that feeling of being moved by creativity, because creativity is so personal. You know this as a poet. I can't imagine what it must be like for you when you actually put a poem out there for someone to read. It's quite soul-baring, isn't it?
MARK: Yeah. The pulse quickens!
DEBORAH: Yes. And it's going back to this whole thing of trust, again, in the tango, and in the coaching. It's about somebody putting themselves out there and trusting that there will be someone who will respond, and who will connect. And I find the bravery in that from creative people is incredibly admirable. And also, it's such an honor to be on the receiving end of that of being invited to participate in the process as well.
MARK: Well, let's have a bit of participation now, Deborah. I'd like to rack up some excuses, and then you thwack them out of the park!
DEBORAH: If I can…
MARK: I'm just going to pick some that jumped out at me when I was looking through the table of contents. So let's see. Where can we start? 'I don't have the confidence.'
DEBORAH: Oh, yeah. Of course none of us on this call, nobody listening to this ever has this one! [Laughter] But we all do. It's one of those things where we tell ourselves that we can't do something. Public speaking, for instance. I use that one a lot. I've done a lot of public speaking things which have worked. The one I can remember in the greatest detail is the one that didn't, where the tumbleweed was rolling across the room. And we do that so often.
One of the things I encourage clients to do, and this is an incredibly simple thing, is to create a confidence list of 10 things that you have done that you felt really proud of and confident of. So in my case, it could be the tango. Maybe you run a marathon, maybe you're a really great cook, maybe it was when you got that particular piece of work in an exhibition, maybe it was when you got a really good testimonial, and you can remember the feelings of that moment of how that really felt for you.
And you can list this down, and you can put them on your phone, you can put them at the back of a sketchbook or a back of a notebook. And when you're thinking, 'Oh I really don't know if I can do this. Hang on a second. I did these things. And I did them really well.' It's again, it's pulling out the biggest self that you were talking about earlier, that we can forget about. But it's having an instant list that you can just refer to and go, 'That's who I am at my best. And I'm just going to step into that now. And I can do this.'
MARK: Next one. 'I'll never be as good as dot, dot, dot…'
DEBORAH: Yes. We all have that. 'I'll never be as good as Mark McGuinness.' That was one, I will be honest, that went through my mind when I was writing this book. No, it's true! It's true. But why would you want to be like someone else? This is something I ask. Absolutely, use other people for inspiration, learn from them, ask for them. I'm a great believer in picking other people's brains for insight and feedback. But the key to creativity is surely your authenticity. And it's recognizing the fact that you bring something very, very special and very unique to the party.
It's very frustrating when you see somebody who can do something brilliantly. But you have to remember they didn't start off like that. Nobody came hurtling out of the womb with a 2B pencil saying, 'I know how to draw perspective.' People practiced.
And it's about practicing, forgetting the finished work almost of your role model, and remembering the behind the scenes practice and their commitment to turn up and do the work. It's doing that, it's doing the practice, and it's remembering that whatever you produce is yours. I'm just remembering something. I told you I did a year of art. One of my art teachers actually turned up at my book launch. She's a fantastic watercolorist.
I used to love the idea of being watercolorist, and I couldn't do it, I thought. And when I was talking to her at launch, I said, 'I always wish that I could have been a better watercolorist.' And she said, 'The problem is with you that you think that you can't do watercolors because you can't produce them like other people. But you actually produce really good watercolors of your own.'
And I thought, 'Oh, oh, right. Okay,' because I was trying so hard to be like other people. And that's what we try so often to do. And it's great to try other people's styles on and to try other people's techniques, it's a fantastic learning process. But then if you produce something that doesn't look or sound like somebody else's work, that's actually the advantage. That is the thing that makes you different, it's the thing that makes you unique, and it's the things that people will respond to.
MARK: Next excuse: 'It's self-indulgent.'
DEBORAH: Yes. 'Get a proper job,' is also the other one, I think. And because of this, people perhaps don't market themselves. They're reluctant to charge the right prices for their work. Some can even feel guilty when they sell work when things are going well for them.
Something I hear a lot, which is… you said it earlier about bugbears, is about people who I say to them, 'So have you sold work?' 'Yes, but only to friends.' Your friends don't have to buy your work! They really don't have to buy your work. They buy it because they want it. And I always say to artists, 'If I say to you, 'Have you sold work?' just say 'Yes,' Don't add the other bit.'
Hopefully, when you've heard me talk about what creativity means to me, it's about what you are generating for other people. Here's a silly example. If you think about footwear, all we actually need in footwear is something that's going to keep our feet warm and dry. So we could all just walk around in one pair of Wellington boots. That's what we need for practical reasons.
But we want all those intangible benefits that shoes give us how they feel, what it says about us, what other people will think about us through wearing these really funky shoes, and things like that, how we express our personalities. And so we need shoe designers. We need people to create things to enhance our environments. We need people to create things that will make us happy that will give us enjoyment.
Okay. This is something silly. Before I came on the line with you, I put on a piece of music, and I danced around my sitting room to get some energy up and to get me kind of, 'Yay I'm ready to be out there and to talk.' And I could have danced in silence, I guess. But having that piece of music, having that inspiration from somebody else, it just really helped to get me in the zone, as they say. So we all need something.
Even people who say, 'Well, I don't go to art galleries, I don't go to museums, I don't go to opera houses,' they all consume creativity every day, everything around us. And so we need people who are original thinkers, who can see things in a different way to inspire us. So, it's not self-indulgent, it's one of the most giving things, the most contributing professions that you can be involved in, I think. And we need you.
MARK: We should have a poster that says, 'Your country needs you!'
DEBORAH: Your country needs you! Yes. And we need you for well-being. We need you for just making us feel better about ourselves. We need you to educate us, the films that you make, giving us insights into other people's lives, the world's, other things thinking.
I'm just so sold on the people who are creative. It's not self-indulgent in the slightest. So it's when you're creating a piece of work, if you have that feeling coming up, just think about the effect that your work is going to have on someone else, and the benefit, the joy it's going to give to someone else.
MARK: Thank you, Deborah. I think that's a really nice place to land. So, maybe now would be a good time for you to set our listener your Creative Challenge. And for anybody who's new to the show, this is the part of the interview where I asked my guests to set you, the listener, a challenge that will stretch you creatively and probably personally as well. And it's something that you can do or at least get started on within seven days of listening to this conversation. So Debs, what's your Creative Challenge?
DEBORAH: Well, to give you a little bit of preamble, when I was writing the book, a lot of people said… because it's called 'Succeeding as an Artist,' they asked me what I meant by succeeding. And they expected me to say, 'Well, obviously million-dollar incomes, being game-changers or thought leaders, being a household name, all those kinds of things,' which is great if that's what you want to become, want to be. But we all have our different aspirations and priorities for our lives. Some it's about the tangible things, recognition of others. For others, it's about the self-development, self-expression, million other things.
And also, although I am a very great believer in setting a long-term vision for yourself and goals for yourself, success can often feel like it's something that you're chasing that you will get one day. But it can be something which is your daily motivation the successes you have every day. To give you an example, my company is called Catching Fireworks. I love kind of fireworks imagery. And for me, success, and you'll understand this, Mark, it's that moment when you're working with a client, when you see that something has just shifted. It could be something in the body language, a light in the eye. And I call it sort of the 'light the blue touch paper moment.' It's that moment when you know something isn't going to be the same for them again. And I ride on the back of that success.
Now, it doesn't happen every single session, but it happens a lot. So I ride on the back of those… well, they're not small successes for the people concerned but those successes, and that keeps me going for my longer-term vision, which is I want to still be doing what I'm doing when I'm 80 because I still want to be working with people who are coming up, and helping them to get their creativity in the world.
So what I would like the challenge to be is to take some time out, and to think about what success means to you. And this is not the oughts and the shoulds or the other people's expectations, but what it really looks like for you. And if you can, maybe distill it into one idea, or an image, or a phrase, like my 'light the blue touch paper,' that you can use as a reminder and an aid to support you for when all those excuses start popping up. So it's kind of like, 'Well, if I want to create this success, I've got to deal with this excuse. I've just got to handle this and move on.'
MARK: Is this a bit like the equivalent of your tango shoes, or the artist's putty rubber?
DEBORAH: Absolutely. Yes. It's what's that thing that's success to me. And it can be something the day-to-day and it can be something that pulls you forward.
MARK: And also something that you can maybe either touch or at least call to mind, maybe a phrase like the blue touch paper.
DEBORAH: Yeah. A phrase, it can be a little sketch, it can be a little tangible thing, whatever works for you because I know some people are visual, some people are aural, etc. So pick what works for you.
MARK: Great. Thank you, Deborah. That's a lovely challenge. And I think it's one that will be like the instantly practically useful to people on a daily basis that makes success a little closer than sometimes it seems.
So Deborah, as always, it's been a real joy and a pleasure to talk to you. And I'm really delighted that this time we could share the conversations so other people can eavesdrop. We always have great conversations. So if somebody would like to know more about excuses, obviously, they should go to the nearest bookshop and get hold of What's Your Excuse for not Succeeding as an Artist? Where else can people go to learn more from you and maybe get some help one on one?
DEBORAH: Well, I have a website, which is CatchingFireworks.co.uk. And that gives you all the information about me. And it also gives you lots of links because I am all over social media. So, follow me and befriend me, and I will be very happy to have conversations with people there. But you can find everything there about my coaching practices about the workshops, and also about the book. And you can also see my tango video there as well.
MARK: Can we embed the tango video in the show notes?
DEBORAH: Oh, absolutely. Please feel free.
This is not a film about tango from Deborah Henry-Pollard on Vimeo.
MARK: Okay. This is going to be fun. Okay. So folks, as usual, all the links that Deborah's just talked about and obviously the link to the book, and the tango video will be in the show notes that you can find at 21stcenturycreative.fm/deborah. And thank you, Deborah. Like I say, it's been another enlightening and enjoyable conversation. And it's been a real pleasure to have you on the show.
DEBORAH: Oh thank you, Mark. It's been a real honor. And I must say I listen to this podcast a lot, and I absolutely love it. So, thank you for inviting me to be part of it.
MARK: Great. Thank you.
About The 21st Century Creative podcast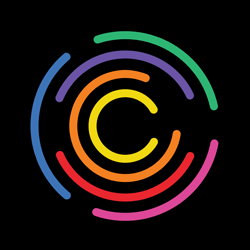 Each episode of The 21st Century Creative podcast features an interview with an outstanding creator in the arts or creative industries.
At the end of the interview, I ask my guest to set you a Creative Challenge that will help you put the ideas from the interview in to practice in your own work.
And in the first part of the show, I share insights and practical guidance based on my 21+ years experience of coaching creatives like you.
Make sure you receive every episode of The 21st Century Creative by subscribing to the show in iTunes.