Podcast: Play in new window | Download
Subscribe: Apple Podcasts | RSS
This week's guest on The 21st Century Creative podcast is Naomi Dunford, a contrarian marketing guru who has been 'helping weirdos sell things on the internet' for many years. So if you're the kind of creator who loves making your work but hates the very idea of marketing, then I recommend you listen to what Naomi has to say on the subject.
Even if you're fairly experienced at putting your work out into the world to grow your business or move your career forward, I think you'll get plenty of insight from listening to what Naomi has to say about marketing for creatives.
In the first part of the show, I update you with some new events and projects from former guests on the show: a virtual poetry masterclass with Mimi Khalvati this Thursday 30th July; a new podcast about work in the age of Covid, Work, Interrupted by Christina Patterson; Jarie Bolander's new podcast for entrepreneurs, The Entrepreneur Ethos; and Freelancing.eu, a new website from Robert Vlach for European freelancers, and others outside of Europe who want to work with European clients.
In the coaching segment, I seek to persuade you that systems can set you free – no, really.
Naomi Dunford
Naomi Dunford has been a source of unconventional marketing advice for unconventional business owners since 2006 when she launched her blog at Ittybiz.com.
As the name suggests, she was writing for the owners of very small and unusual businesses, making marketing comprehensible and doable for them.
I first encountered Naomi as a reader of Ittybiz, where I was entranced by her irreverent style, the fact that she managed to swear a lot and make it sound elegant and witty, and also that she could solve marketing problems while making me laugh at the same time.
Since then I've hired her as a consultant and experienced first-hand how good she is at finding creative solutions to problems faced by unusual business. And also how much she genuinely cares about her clients.
In this conversation Naomi tells us how she got started as a writer and marketer, and how she repurposed some of the timeless principles of classic marketing for the digital age at Ittybiz.com
And if you are the type of creative who thinks you are no good at marketing, and/or that marketing is the spawn of the devil that has nothing to do with your creativity – then Naomi has some surprising and empowering things to say.
She also talks about content marketing overload, with the tsunami of content we've been experiencing for the past few years. So if you're worried that it might be too late to start attracting an audience and too hard to cut through the clutter online, then you'll be pleased to know she has a very interesting and hopeful viewpoint on this.
And if you're further down the line with your business and your online presence, and maybe feeling a little jaded and weary, Naomi has plenty to say that should help you reignite the spark of enthusiasm for your work.
As she says in the interview, Naomi has recently retired from running Ittybiz, which is now in the capable hands of Kris Faraldo. So we are extra lucky that I managed to coax Naomi out of retirement to talk to us. But if you want to follow Naomi's further adventures, she has recently launched a new blog at: xxnaomi.com
Naomi Dunford interview transcript
MARK: Naomi, when you set out on your career, how did you think it was going to turn out?
NAOMI: This is the question you lead with? No pressure! How did I think it was going to turn out? When I was very small, I assumed I would write because I didn't really know how to do anything else. And that situation seemed to sustain itself for quite some time. Eventually, I figured out how to do a few other things, but I couldn't really find a way to make money at any of them. So, it sort of was one of those things that I wrote as a child and then I wrote as a teenager and then at some point I had to financially sustain myself and this seemed as good a method as any.
MARK: What were you writing to begin with?
NAOMI: I started out freelance writing on the internet in this beautiful half-an-hour-long heyday where you could write absolute garbage and get paid decently for it. Not quite handsomely, but if you did enough of it, it moved into handsome. So, I started out with freelance writing and it nearly killed me as it does with anybody who writes freelance for very little money.
Eventually, I started writing for my own blog and the rest is history. I started writing blog posts back when nobody really had a clue what they were doing and nobody knew how to write content to get eyeballs. And I just sort of winged it. Is winged winged or is it wung? I don't know. And that's how we got to here.
MARK: It could be either. Wung!
NAOMI: Wung. I wung it.
MARK: So, that was IttyBiz, was it?
NAOMI: That was IttyBiz, yeah.
MARK: Right. So, for anyone who hasn't had the delights of visiting ittybiz.com, can you tell us a bit about what they could expect there?
NAOMI: Absolutely. I help weirdos make money on the internet is really the shortest way to phrase it.
MARK: You helped me!
NAOMI: The people rest, Mark, the people rest! Yes. I give marketing and business development advice to solopreneurs and very small companies. Technically, we call an IttyBiz fewer than five employees, but the reality is it is one, maybe a couple, but usually it's a person and a cat.
MARK: Yes. It was one of the websites that says 'we' when they mean, 'It's me and the cat'.
NAOMI: Exactly. Yes. And any mice the cat has found in the meantime. Yes, exactly. So, generally speaking, solopreneurs or couples who are running businesses together.
MARK: Okay. Now, so you started off as a writer and I know you've always written in some shape or form. I know an awful lot of writers who don't have any interest at all in marketing or so they tell me.
Where did your interest in marketing come from?
NAOMI: I've heard that, yes. My parents were both in marketing and my grandparents were in marketing as well. It was how I grew up. Both my parents separately had their own businesses. My grandfather used to write copy in the old Mad Men era. And yeah, pretty classic third-generation, it's just all I've ever been around.
MARK: What was your image of marketing when you became aware of what the rest of the family were up to?
NAOMI: Oh, I think that's like asking a fish what its image of the water was. It was really just life and marketing was, well, how in the hell else are you going to sell something? It just was, I realize that's an awfully boring answer, but it was just all there was. And somebody in my house was always hustling for something and my mom did service and my dad did products and my grandfather did the higher-level stuff at agencies and it's just all I ever knew.
MARK: So, okay. But I'm still interested in your interest in it.
What would you say your definition of marketing is?
NAOMI: That's a good question. I would love to say I'm classically trained. That would imply that I am trained, which I am not.
MARK: You play the piano.
NAOMI: But I follow a very classic approach to marketing, which was the original AIDA formula devised way back in the, I don't know, 20s or something. And it's this process that a customer or a prospect or a potential client goes through, which is first Attention, they need to know you exist. Then interest, it has to be something that Interests them. Then Desire, they have to want something. And then Action, they take action in some way. Traditionally, that's known as a purchase. But in this day and age, in the attention economy, sometimes eyeballs are far more important than money. So, taking some manner of action, subscribing and sharing, those kinds of things.
I really like the classic approach. I like the simple approach that every prospect, every potential customer has to go through that journey, maybe quickly, maybe slowly and I find the process of moving people along that little four-step journey fascinating. And I think so much of who we are is based on what we buy. And that can be true of organic produce, that can be true of luxury goods, that can be true of services to have people make our lives easier, all of those things. And I just find it really, really interesting.
MARK: And I know, like me, you work with a lot of creatives and not all of said creatives are as enthusiastic as you are about marketing, to put it mildly.
What do you say to somebody who comes and say, 'Well, look, I want to sell my stuff but I don't really want to sell it. I would rather not have to do this at all. I would rather just make it.'
NAOMI: On one level, we would all rather just make it. And so, I empathize with that perspective. Even though I'm in marketing, I don't like marketing my own stuff. I just want to make it and get on with the next thing. So, I certainly have empathy for that. And I think it's important to give people a safe space where they're allowed to be nervous or frightened or apathetic or contemptuous, let's be honest.
So, we need to provide a safe space for that but on the other level, I generally don't particularly want to brush my teeth. I don't, I just want to have them. But so it goes, if you are going to have teeth, you need to care for them and if you're going to have products or services, you need to care for those too. And marketing is not optional. In this day and age, it is even more not optional as people who don't even have businesses or products for sale need to have personal brands so that they can look cool on LinkedIn. Marketing is not optional. And so, I think in many cases, the faster we move on from that idea, the happier we're all going to be.
MARK: And we creatives like to think that we are special, unique even.
Would you say there is anything particularly special or different about the challenges we face, marketing/sales, as creatives versus the rest of the world? Or is it all pretty much the same thing?
NAOMI: I think the greatest uniqueness that we face is the constant belief that we're unique. I think a lot of… this is one of those words that I've just gotten so into lately, my brother introduced me to it, normcore.
MARK: Normcore?!
NAOMI: Normcore. Which means like supernormal.
MARK: Okay. It's now crossed the Atlantic, it's landed in Bristol!
NAOMI: Exactly.
MARK: Now I'm going to start propagating, supernormal, normcore, they're like hardcore.
NAOMI: Yeah. It's like hardcore but with normals. And those people often think they're normal because they are. And so, they don't get quite as precious as people like us tend to do. And on the other hand, because they don't get as precious, they're much more likely to just follow the rules. And I don't mean rules as in strict rules, I mean rules as in the rules of physics: do this and the chances that somebody will buy your thing go up.
And normal people are much better at following the rules, but one of the reasons that creatives don't is because that's a key component of being creative. Creative is creating something new and that is intrinsically anti-rule. And while we may follow these rules or those rules, a photographer may follow the rule of thirds, but they're not going to follow the rules of you're supposed to take pictures of people and fruit. And it's intrinsically rule-breaking, so we have this massive cohort of people who break rules for a living. Well, of course, when we come in and tell them you have to do this or you have to do this, well, they're going to rebel. Shocker.
MARK: Okay. So, yes, there are things that they have to do and there are rules that they have to follow or laws of marketing/physics.
Would you say that there are opportunities to be creative within marketing that some creatives have not quite realized yet?
NAOMI: Yes. There are an infinite number of them. I would say though… because making a list of infinite is difficult, I would say that the key thing that I would want creative people to realize is the classic, 'I'm not good at marketing' is very firmly entrenched as a belief among many creative people. And what I would like to communicate to them is: creative people are the only people who are good at marketing.
When Coca-Cola says, 'Right, we want some more ads.' And they go to a little advertising agency and a bunch of people in slim-fitting suits with expensive espresso makers make them a big mockup of a picture, that thing that they show them, it's called a creative. The person who runs that company is the Creative Director and marketing, advertising, all of these things, it's only creativity. And so, what I would love to communicate is by being a creative, that is a necessary condition for marketing. It is not a sufficient condition for marketing in that it's not the only thing you need to be, but we believe it's a liability when not only is it an asset, it's a requirement.
MARK: Okay. Then so, what else do I need? If I'm a creative, say, okay, great, I'm creative. Therefore, I can do marketing. What am I still missing?
What do I need to combine with my natural curiosity and creativity and instinct for breaking the rules?
NAOMI: You need to replace any disempowering narratives and stories that you have with positive ones. One of the biggest, I suppose, pitfalls that befall us is… okay, there's this really classic Dilbert comic in which some normcore character… that's gonna be the word of the day now, isn't it? Right. Is going into the marketing department and it's like a 24/7 party and there's like a disco ball and unicorns and velvet couches and music is everywhere and there's this constant amazing party, right?
And on the other side, we believe in what the good Mr. Adams said when he says, 'Marketers are the first up against the wall when the revolution comes.' And so, deep down, we have this conflict of marketing is fun and lucrative and money falls from the sky. Marketing is worthy of execution. And with that conflict comes, well, conflict. And in states of conflict where we don't know what we believe, we then, therefore, have no belief system to sit under our actions and create an infrastructure for them. And so, we generally do nothing.
And so, the biggest piece of advice I can give to creative people who are squeamish about marketing or are perhaps not confident in their abilities is you have to do it and like anything, whatever your art is, I'm guessing it took you a while to get good at it. Well, the same is true for marketing. Yeah. Nobody's first emails to their newsletter list are good. Most of our, still, newsletters to our lists are not good! Like, my Instagram literally says, 'Mostly just cats giving business advice.' They are stock photography cats with little blurbs. I'm going to tell you, Mark, some of them are great. It's fine.
You just have to do it and build the skill. But to build the skill you need a belief system that supports that skill and that, no, I live and breathe marketing. I do it every day, not just weekdays. I'm like the Bletchley Park of IttyBiz owners. I'm always kind of on. I live it and I breathe it and I have people from all over the world that I'm talking to on Saturdays and Sundays. It's my whole life. And I live and I breathe this and I'm still not that great at it when I'm not that great at it, so you just have to keep going.
MARK: Yes. Well, I think I can certainly relate to that artistically because it's easy to get discouraged. I could look at the bookshelf behind me with all the great poets up there and either take inspiration or intimidation down from the shelf. And yet I keep doing it because I love doing it and I see the value in it. And so, I guess it's the same with marketing. Maybe it's more like teeth cleaning, we love the result rather than the doing. But I don't know, what about this whole idea of content marketing, Naomi, as a way of doing marketing that is actually enjoyable and maybe even creative?
NAOMI: That's a fad! Nobody listens to podcasts, right? Sorry.
MARK: And for anyone who didn't get the introduction, I've known Naomi at least 10 years. And so, the fad's been going a little while…
NAOMI: Yeah. Yeah. Maybe it might stick around, perhaps. Right. Content marketing. Ask your question again. I'll stop making stupid jokes and actually properly answer it.
MARK: Well, this is very often part of my comeback to people who say, 'I'd rather be creating than marketing.' I say, well, I like doing creative marketing. I like creating stuff that's known as content, but I tend to think of it as media or just an extension of my work, like this podcast. Technically it's marketing, but actually I really enjoy making it because it satisfies my curiosity. I get to interview interesting people like you and share the results with my listeners. So this is one of the ways that people hear about me and get to know me and that helps my business.
I think it'd be great for people to hear your take on content marketing and creativity and how the two fit together.
NAOMI: I have been in this world I guess 14 years now and here's what I would say. There is talk of what's called content shock and the basic idea of content shock… I forget. Maybe you can put in the show notes or something, a link to the original piece or something like that.
MARK: Okay. I'll make a note. Yeah.
NAOMI: Perfect, do because this idea of content shock came about at a time when we had all been… you remember these days, Mark, we were all blogging dutifully every day…
MARK: That's right.
NAOMI: … and we would get up a little early and write our blog post for the day and it would take about an hour and then you'd click publish and then you'd go to work. And there was a voracious desire on the part of the viewer, reader, listener to get more and more and more and more, right?
At some point, there was plenty. We were good for a while and what happened then was what was called content shock. I've heard this referred to in media as peak TV, peak podcasting, whatever it happens to be, which means we have now reached the point where there is more to consume that we would like, not just randos, there is more that we would like to consume than we could ever consume.
Having said that, the audience is just as voracious now as they used to be. We cluster now. We cluster and find things that are really customized for us so it's not so much, I write a blog post today and I can reasonably assume that I will get 5,000 visitors reading it today because they have absolutely nothing else to do because nobody else is making contact. Now, everybody and their dog is making content, but what that means is, it's this amazing opportunity to do incredibly creative things that maybe 10, 15 years ago would have been too weird.
MARK: Yes.
NAOMI: The rules have become so lax as to be virtually non-existent now and if I were a creative TM title case, Creative Person, coming into creating content, this would be the time that I would be thrilled because you and I, well, maybe you're a little more flexible than I am, but I really locked into the old ways and the old rules and it took me a long time to stop being so old and dusty and start bringing in that creative spirit again to my own work because I got really locked into existing habits and patterns.
Now, you can make a YouTube channel about anything. And certainly, production standards have gone up, but the cost of creating things well has also gone down. So, nowadays, you can make weirder videos than you used to be able to, but they better be nicer videos.
MARK: Yeah. I think, for me, there's a sense that you've got permission to be more extreme or even there's an incentive to follow your own extreme inclination because maybe 10 years ago if you did something that was a bit more mainstream, you would probably get more attention. But now there's already loads of people doing all the mainstream stuff.
So, you might as well do that weird, extreme thing that obsesses you because, you know what, there will probably be enough people out there who go, 'That's exactly what I want!'
NAOMI: Exactly! Exactly. And they find it and they fall instantly in love. And if I could communicate anything to people who are considering creating content marketing like that, it's like, that love, that connection, that initial spark of, 'Oh my God, this is perfect!' if you can get that with 1 person, you can get it with 10 people and if you can get it with 10 people, you can get it with 100 people. And if you have 100 or 1000 people who had that initial spark, you now no longer need anyone like me to tell you about marketing because that train is going to go all on its own. It's going to have its own natural momentum because that spark is inimitable, and I can't teach anybody marketing that will have a greater effect than that spark of recognition of a fellow weirdo.
MARK: Yeah, that's wonderful. So, look for that spark, folks!
Okay, Naomi, suppose I'm listening to this and I'm not necessarily a beginner in my art or my creative work, but I haven't really shown up online. I haven't put my work out there and I'm thinking, 'Yeah, okay, now's the time.' And particularly I love the idea of doing something weird or extreme.
Where should I start? What kind of questions should I be asking myself? What kind of media platforms or channels should I be considering? How do I come up with a strategy that's going to cut through all of this content shock?
NAOMI: Now, that is a very interesting series of questions that you present. My general answer is going to be this, I'm not going to say in all cases every single listener and every single conceivable type of creative pursuit, but I would say that the overwhelming majority of creative stuff that we do at some point incorporated the concept of reverse engineering.
So you, at some point, were inspired by a piece of poetry. You were inspired by a video, by a photograph, or over the course of your life, you have absorbed just information from your environment. We see pictures, we see movies, we hear music, whatever, right? And we have this amalgam in our mind and then we get an idea, whatever that idea is. So, whatever your creative thing is, lovely listener at home or on a train, at some point there was a process of reverse engineering where you imagined the ultimate thing you wanted to achieve, your painting, your song, whatever, ad campaign.
And you sat down and said, 'Right, how am I going to do that?' And you did that via reverse-engineering. So, you imagined the end on some conscious or unconscious level and you worked backward to create your creative results. You have to do that with building your business and marketing your business.
So, you think to yourself, 'Right, website, probably need one of those', and you sit down and you go and absorb just like you did with whatever you do for your creative living, look at other websites, think to yourself, right, they usually have about five pages at the top. Got it. There's a homepage, there's an about page, there's a place where you can give money for something, there is a contact page, and then there's usually another one, something like testimonials, some things like content marketing or articles or go listen to my podcast or watch me on YouTube or whatever, and you look at that and go, 'Five pages, I think I can probably pull that off.'
And you make yourself a little list of things to do and you go, 'Right. Maybe the next thing is, okay, I think Pinterest is for me.' Sure. You've decided Pinterest is your thing. Fantastic. Okay, look around. Use those sensors that you use to perceive the world kind of at work and creative capacities in this area that we… this sort of special, hallowed, glowing, lovely area of creativity and use those same sensors to look around and go, 'Right, what should I do?'
And whatever it is is easily reverse-engineerable. Just like if you're going to say, 'I'm going to make a meal and it's going to have these three components. I've never cooked anything in this meal before in my life.' So, look it up and just make your little steps and do them and take away, like we said earlier, the disempowering narrative. It's hard, it's overwhelming, it's scary, it's difficult, I don't know how to choose. And just do it step by step, and I assure you that whatever it is that you do creatively is far, far, far, far more difficult than writing a newsletter.
MARK: I love this, Naomi, and it's made me realize, artistically, a lot of us do start with reverse engineering. I got into writing poetry because I loved reading poetry. And it was that moment of, 'Oh, well, could I do that?' And, of course, you start off by copying or imitating types of poet of writer that you like. And it was the same when I started blogging. I remember I saw the first blog that really sparked something in me was Steve Pavlina's blog.
NAOMI: Oh, I love him! I love him.
MARK: And this was like 2005 or something. And I'd never really seen a blog and I'd heard about it through Seth Godin and I looked at his and it was fine, but it was kind of marketing and big-picture insights, which I knew wasn't my thing. And then I saw Steve Pavlina and his tagline was 'Personal Development for Smart People.' And he was writing all this weird stuff about polyphasic sleep and productivity and relationships and whatever.
And I thought, wow, and he's just putting it all out there on the internet and I thought, 'I could do that, but I would do personal development for creative people.' But in a way, he'd figured out all the hard stuff. He'd figured out the model and yeah, publishing stuff online will help your readers and therefore will help you. And yes, there are people who want to read it because he wouldn't have all these readers. And I was like, 'Oh, well, I'll do my version of that.'
NAOMI: Exactly. I was actually inspired by you, a conversation that we had years ago. Something about poetry because, of course, it was. And I was on my way back from something and I remember I was sitting in the back of a car and I don't remember any of the details, but I remember there were a lot of people in the car and I was very squished in because I was the smallest, and I sat down and wrote a poem on my phone and it was the first poem that I had not been assigned by a teacher that I had ever written.
And for whatever reason, that idea that you should probably Google it first just to make sure that you're doing it right just left me and I sat down with the Notes app on my old, like, iPhone 4 or something and I sat down and I wrote a poem. Why? Because how hard can it be? Writing excellent poetry, probably tricky. Writing poetry at all, probably I think I can hack it, and the same is true with marketing.
MARK: Okay. So, that's for people who are getting started, who are looking to make their first mark on the internet, the wider world. What about somebody who is, say, a bit further down the line career-wise, maybe presence-wise, maybe they've had an audience for a while and they're feeling they've reached a bit of a plateau maybe creatively and business-wise?
What kind of challenges do you come across when you work with people at this stage of their career or their business?
NAOMI: That is a really easy question and thank you for that. We get stuck. That's the biggest issue with mid-career and beyond. We get stuck. Whatever era that we came of age in, came of marketing age, as it were, or business development or career and exposure, whatever era we came of age in and whatever it was that we did when we came of age, we lock into those strategies and tactics and it is very difficult to get oneself out of those locks. And this is why coaches can continue to exist and feed themselves and their children is once you get locked, you usually need somebody else to come in and unlock you. And that is the biggest challenge by far without a close second, they just get locked into the old way and it becomes very, very difficult, neurologically difficult to break out of those habits and routines.
MARK: So, what do you do with them?
NAOMI: Well, I'll tell you what I personally do. Is this what other people should do? I don't know because it's going to be very based on temperament. But I will say, what I will usually do, I try to always lead with empathy because if you're at this stage, you have already achieved something remarkable. You have already achieved something that I assure you, somebody in your childhood said couldn't be done. You have already beaten the odds. You have already achieved even microcosmic greatness. And so, a huge part of that initial part of working with people like that is creating a compassionate safe place for them to stop beating themselves up about, 'Oh God, I should be this. I should be this. I should be this.'
Maybe take a moment to see what you've accomplished and logically, of course, you're going to be locked into that. If it works, we do it again. I do not reinvent the wheel when I'm making scrambled eggs in the morning, I don't go, 'You know what? I'm really in a scrambled eggs rut. I should probably make them a little bit differently.' That's how the brain manages resources efficiently. Once it finds something that works, it stops looking for other ways and then it becomes quite loyal to that way that works and gets a little cross with you if you decide to start changing things up. So, forgive yourself, it makes perfect sense.
Then the next step, once I feel like they're feeling safe and loved and respected, then we can move into, 'Okay, what do you think you should be doing? What do you wish you could be doing? What is nagging at you that really you should do that?'
So, if you and I, let's say this was years ago and you hadn't published books yet, and you came to me and said, 'I'm in a rut and my marketing sucks and blah, blah, blah,' we'd go through all of that nice, kumbayah, lovey-dovey, make you feel empathized with, and then I would say, 'Right, what do you think you should be doing?' And you'd pause for a moment and you'd say, 'I think I should be writing a book.' And then I'd say, 'Right, then I guess you should write a book.' And then we work through the necessary struggles and the reconciliation that comes with embarking on new projects, that comes with coming out of a comfort zone, things like that.
But realistically, people who are in a mid-stage of their career or later know exactly what they should be doing next. If we gave you truth serum, that potion that you have in Harry Potter that forces you to tell the truth, if we gave you truth serum, you would know exactly what you should be doing, but something is stopping you. And that's probably some level of neurological attachment to your existing ways or a big narrative of how it's going to be hard, about how you can't do it, about how it's going to be overwhelming, it's going to take forever, all the classic stuff. But the next step is to do exactly what it is you know you should be doing. You know the next step is blogging. The next step is podcasting. The next step is going on the interview circuit. The next step is running ads. The next step is building your email list. The next step is building your website, getting more involved in social media. You know what you should be doing
MARK: As simple as that.
NAOMI: Done.
MARK: And you know, folks, it sounds simple when Naomi describes it like that, but it really isn't. And really, it's kind of the thing that's simple and obvious when it's someone else. But when it's you, it's so hard to see. It's like Chip and Dan Heath say, 'It's really hard to read the label when you're in the bottle.'
NAOMI: Oh, that's beautiful. That's beautiful.
MARK: And that's where someone like Naomi can really help and I can certainly testify to the way she does that. Okay. So, Naomi, let's take a step back. You have got a real range of marketing knowledge and history here. You've come from a family that's really steeped in the classical marketing traditions. You've lived through the Wild West period of the internet. You've seen what happens with the tsunami of content overwhelm, the rise of social media and what that turned into. What would you say are the things that still keep working?
Is there anything that you could point to and say, 'That's evergreen. Whatever era of marketing you're in, you need to be doing that. You need to focus on that.'
NAOMI: People. Individual humans that either you know and they know you or just they know you. But if your great-grandmother was a laundress and took in clothes to scrub in her back garden, everything she did came back to her relationships with people and that's still true today. You, for example, emailed me and said, 'Naomi, would you like to come on my podcast?' And I went, 'Of course.' I do not wake up before 10:00 in the morning unless I am taking a plane or there's an alarm of some nature. I am the classic. Okay. This is one area where I do have the classic artistic, I stay up late, I wake up late. But I did it because I know you and I like you and the time slot was 9:30. So, all right, I'll wake up like an adult. I woke up at 8:00 in the morning for you, Mark.
MARK: Dear listener, I hope you appreciate the sacrifice Naomi is making! Because it's very inconvenient to meet when you live over on this side of the Atlantic when Naomi is on the other side.
NAOMI: It's really quite intense, but that's it. I know you and I like you and you said, 'Would you like to do this thing?' And I said, 'Of course, I'd like to do this thing.' There you go. That was true 100 years ago and it was true 5,000 years ago and it's true now. So, whatever the medium, whatever the message, whatever the forum, the thing that remains is people.
MARK: Okay. So, obviously, to me, that's a very relevant and pertinent example because I'm thinking about the email I sent you was quite short. Whereas, if I'm inviting someone to come on the show who's never heard of me or the podcast, the email is a lot longer because I've got to work even harder on the subject line of the email. I've got to grab their attention. I've got to make it clear, it's an invitation, and what it is quite quickly because if they see a long email, they think, 'What the hell is this?' And I know that I need to persuade them that this is the kind of show that they would want to be on and I need to spend a lot longer crafting the copy, if you like, the text of that email than if it's someone I've been in touch with for years.
I think this is an important marketing principle that, if you've been showing up for years in somebody's life and they already know and like and trust you to an extent, it's a lot easier to make an invitation or to make an offer whereas if you don't, you've got to work a lot harder at it.
NAOMI: Exactly. You're actually on a list of people that when I hired a new assistant, I gave them a list and I said, 'If anybody on this list gets in touch, make sure it goes directly to me.' And that's because I know you and so you already have my attention and my interest. Now, you came to me and told me, 'I have a podcast. Do you want to be on it?' And that created instant desire and subsequent action. There you go, marketing in a nutshell. It's a whole lot easier when we've drunk three bottles of wine together in Chinatown in London.
MARK: Yeah. Maybe we should do a members-only version of the show for that!
NAOMI: Oh, I always had this dream of doing a podcast called 'The Second Glass of Wine.' Where I drink a glass of wine and then I pour another one and turn on the mic and talk to somebody else who's done the same thing. And we just did that like inhibitions, just slightly lower. That's what I always thought. I thought, 'The Second Glass of Wine,' that's what I was going to call it.
MARK: Okay. I think it is time, Naomi, for your Creative Challenge for the listener. So, if you are listening to this and you're new to the show, this is the part of the show where I invite my guest to set you, dear listener, a creative challenge. So, this is something that you can do or begin doing within seven days of listening to this conversation and something that will stretch you creatively and probably as a person and likely professionally and business-wise as well.
So, Naomi, what is your Creative Challenge?
NAOMI: May I just say this is such a cool idea. Way to go, Mark. I love this idea. Such a cool thing. I mean, your idea of having a Creative Challenge, not my creative challenge.
MARK: No, no, yours will be cool, I'm sure!
NAOMI: My goodness, I love my idea! Okay. It has been said that we are exposed to, give or take, 10,000 marketing messages a day. Now, depending on who you ask, that number can be stated to be much higher. But let's go with the conservative 10,000.
What I would like you to do, especially if you have any nervousness, squeamishness, blocks, disempowering narratives, stories in your mind about marketing being difficult or marketing not being creative, what I would like you to do is in the next seven days, of the 70,000-odd marketing messages that you will be exposed to, I would like you to find and note 25 of them that you saw to be particularly creative.
These are fun subject lines that you got… and ideally, we're looking for things that are marketing or advertising, something is for sale. So, you're on a mailing list for a shop you go to and you get a fun subject line that makes you kind of giggle or curious or excited or something like that. This is Wendy's, I don't know if they do this anymore, but Wendy's on Twitter used to do these roasts where people would submit themselves to have Wendy's mock them on Twitter. This could be interesting copy that you see, ads, in-person, on the tube, in a magazine, whatever it happens to be, sales pages that you see for products like internet marketing kind of products, those things, neat offers, something other than the standard buy one, get one half off, if you hear something creatively approached, anything like that. So, I'd like you to find and make note of 25 creative uses of marketing. Now, I wanted to say one more thing.
We in the marketing world will often advise people to create what's called a swipe file and a swipe file is basically legalized theft where you find cool things in the world, like a cool subject line or a cool headline, and you put them in what we call a swipe file where you put all these cool headlines or all these cool subject lines that you might want to adapt for your own purposes at some point in the future, just for inspiration. This isn't that. You don't have to be about to use them. Don't turn this into school. Don't make it any harder than it has to be. Just note the things that you thought were particularly creative so that you can start reconditioning your brain to know that creativity and marketing live in the same house. It's not this different, other thing. So, that's my challenge.
MARK: I love this. It's like we're all wearing your glasses for the week.
NAOMI: Yes.
MARK: And we see the world the way you see it. It's like because one thing I know that you notice cool marketing, creative, delightful marketing stuff around us though maybe the rest of us don't pay quite so much attention to.
NAOMI: Exactly. We think that we don't see it, but we do because that thing that made you buy the thing, it was sufficiently compelling that you did notice it, you did register it, you just didn't file it under creative marketing, you probably filed it under 'thing I want to buy'. And so, if you can start… like website tags, you know how it would say… like there'll be a little tag instead of a category that says this is something, start creating tags in your mind for creative marketing. So, as you see things, you can go, 'That was creative, that was creative, that was creative,' and then you can start realizing in your bones intuitively that marketing is a creative profession.
MARK: Brilliant. Love it. So, Naomi, as always, it's been a lot of fun to talk to you and I've learned a lot. We haven't drunk quite as much wine as usual, but maybe we'll do that next time.
NAOMI: Yes. Well, next time, don't have me on at half-past nine!
MARK: Yeah. That really would be unforgivable, if you've got to drink wine at half-past nine in the morning. That wouldn't be good.
NAOMI: I'll survive.
MARK: Okay. Naomi, this is usually the point of the interview where I say to my guest, okay, where should people go? What's your website? How should they connect with you online? But I understand your circumstances have changed rather radically recently. What's happening there?
NAOMI: They have indeed. I, at the ripe old age of almost 39, retired.
MARK: Wow.
NAOMI: Yes. I sold my business to the beautiful, charming, and eminently talented Kris Faraldo who has been my assistant since the year dot. And she has been gently suggesting and/or haranguing and/or full-out harassing me to stop it and give it to her. And eventually, I stopped micromanaging, I stopped getting in the way, and I did give it to her. So, now, I am retired.
MARK: And how is retirement?
NAOMI: Fantastic. It is a great way to take loads of baths, read pre-Victorian fiction.
MARK: The best kind.
NAOMI: Right. I'm learning to cook my own food again instead of just having a man bring it to my door. It's great.
MARK: Great. So, does this mean there's nowhere people can go to get more Naomi online?
NAOMI: Well, as it stands for what I'm up to at the moment, as I said, I'm primarily focusing on bathing and reading. But if you want to have access to my entire body of work and yeah, my whole life's work is available in what we created and called the Karma Store. So, what we've done is we've taken every modern product that I want anyone to ever see.
MARK: So, not a retro section?
NAOMI: Exactly. Every product, every book, every audio program, every course, anything like that that I've done is in what we call the Karma Store. And it is all on pay-what-you-can pricing and the profits are going to kiva.org. If people aren't familiar with Kiva, it is a micro-lending platform where IttyBiz owners all over the world can apply for small loans to help them get their businesses off the ground. So, if you want to do something for a good cause and if you want to inexplicably hear me talk for longer about marketing, you can pretty much have an infinite amount of it for any amount of money you care to pay.
MARK: Wow. That's quite an invitation. And also, there is another benefit, Naomi, isn't it? That they get the benefit of your accrued years of marketing wisdom. So, it's not just about listening to Naomi's voice, great as that is, but you will learn an awful lot. I've learned a lot from working with Naomi and studying with her over the years. So, if you would like to do something good for your business as well as for IttyBiz owners around the world, then head on over to IttyBiz.com.
NAOMI: Exactly. I believe it's ittybiz.com/karmastore. That seems like the sensible thing for it to be, but I'm sure you can put it in the show notes, but otherwise, it is emblazoned all over the website at every available pause point. So, you should be able to find it.
MARK: Great. Okay. I should make sure that the correct link is in the show notes. So, thank you, Naomi, as always, it's an absolute delight to talk to you.
NAOMI: Well, thank you. I think you're doing wonderful work here. I'm so excited to see the other people in your… what do you have here, seasons, right?
MARK: That's right. Seasons.
NAOMI: Yes. Yes. Well, I'm very excited about the next season, Mark.
MARK: Excellent. Thank you.
About The 21st Century Creative podcast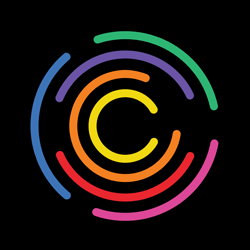 Each episode of The 21st Century Creative podcast features an interview with an outstanding creator in the arts or creative industries.
At the end of the interview, I ask my guest to set you a Creative Challenge that will help you put the ideas from the interview in to practice in your own work.
And in the first part of the show, I share insights and practical guidance based on my 21+ years experience of coaching creatives like you.
If you'd like my help applying the ideas from the show to your own situation you are welcome to join us in the 21st Century Member's Group.
This will give you access to Goal-setting, Accountability and Q&A videos, as well as other exclusive insights and glimpses behind the scenes of the show. Due to the pandemic, membership is currently on a pay-what-you-want basis.
Your membership fee will also support the podcast and help to make it sustainable.
Make sure you receive every episode of The 21st Century Creative by subscribing to the show in iTunes.