Podcast: Play in new window | Download
Subscribe: Apple Podcasts | RSS
This week's guest on The 21st Century Creative podcast is Peleg Top, an artist, a writer, a speaker and an inspired guide who coaches creative professionals to succeed and become extraordinary leaders in the process.
As you'll hear in this interview, he started out as a graphic designer, breaking into the very competitive niche of designing in the music industry, and running his own agency, Top Design, for 18 years in Los Angeles.
Some of his biggest clients included The Rock and Roll Hall of Fame, The Grammy Awards, Universal Music and Capitol Records. During his career as a creative professional, he designed over 200 album covers, he published four design and branding books as well as the best selling The Designer's Guide to Marketing and Pricing: How to Win Clients and What to Charge Them.
Like many young creatives, Peleg was so focused on achieving success that when he finally achieved it, he discovered it didn't bring him the true fulfilment he was seeking. But unlike most people in this situation, he took it as a cue for self-exploration, taking a deep dive into the world of personal development and spiritual growth and facing up to some uncomfortable truths about himself that he had been avoiding.
At the age of 40 he sold his firm and took time to awaken his creative free spirit. This led to him reinventing himself as a coach and an inspired advisor to creative business owners who were seeking prosperity, helping them to balance the pursuit of external success with inner work and the acquisition of self awareness.
I first met Peleg back in 2012 when we were both speaking at the HOW Design conference in Boston. We went out for dinner and discovered we had many things in common, as coaches for creatives and on a personal level.
So we stayed in touch after the conference and our conversations led to me hiring Peleg to coach me, which was a transformative experience for me and my business.
Since then we've stayed in touch as friends and met up for adventures together on both sides of the Atlantic.
In this conversation Peleg talks about his journey as a creator, from his early days as a designer in LA, to his travels around the world in search of wisdom, to his current life as an artist and coach in Santa Fe, New Mexico.
He also talks about the importance of self-awareness and love for all of us as creatives, and how we can confront and transcend the culture of fear that is rife in the creative industries.
And Peleg shares a very unusual and liberating perspective on money, and sets us a really fun and surprising Creative Challenge to help us find a healthier and more creative relationship with money.
Peleg is an extraordinary and special person in my life and I'm thrilled to be able to introduce him to you. Listen to this conversation and you'll hear the wisdom and compassion in his voice. You'll also discover his gift for making big concepts like love and spirituality very practical and meaningful in your everyday life.
You can follow Peleg's art on ArtbyTop.comand Instagram, and find out more about his coaching at PelegTop.com.
Peleg Top interview transcript
MARK: Peleg, when did you first start to see yourself as creative?
PELEG: That's an interesting question, Mark. To see myself as a creative happened a lot later than being in the experience of creative that I made myself. As early as a kid I didn't really realize that I had this type of wiring in me, but I remember one of my earliest memories that I have as a kid was growing up in Israel and in the Shabbat newspaper at the end of the week, at the back of the newspaper, there was a 'Guess the Logo' weekly competition. It was a brilliant marketing advertising scheme. The paper basically presented about a dozen logos of brands and companies and readers would have to guess which company it is and mail it in to win a prize.
And that was just the one thing I couldn't wait to do every weekend was that the logo game. Some people like crossword puzzles, for me, this was just so interesting and I don't really know why. And I'd done that for many, many years. Little did I know it was foreshadowing for my future profession as a designer is somebody who designs logos for a living.
But the actual working as a creative started right out of high school. I didn't really have the means to go to a traditional art school even though I really wanted to, it was just not in the cards. One thing I know about myself is that I learn by doing and a lot of it so oftentimes by failing as well. I'm a doer, I kind of went to Street University. I got a job right out of high school working for a record chain, Tower Records in Los Angeles.
And that was really an opportunity for me to be around music, which was such a big part of my life and an opportunity to begin to earn my own money in the world. And very quickly the job of being a cashier behind the register selling records moved very quickly to becoming the in-store artist, and this is something that doesn't really exist anymore, this job, this position. Tower Records was a really amazing company because it had an art studio and an in-store studio artist for every one of their stores. And our job was basically to decorate the store, create displays, paintings of the album covers, promotional contests all that stuff.
And I did that for six years and that was for me the best art school and the best marketing school I could ever be in. Because I really learned design, I really learned typography, I really learned to mimic copy some of the greatest artists and designers by working with their work. And, there's a famous quote that I've heard once that says, 'Copy, copy, copy, and you'll find yourself.'
And that was the experience of being immersed in this record world, in this music world in the art part. But the dream was really to be a designer and to design the album covers versus copy them in record stores. And after about six years of working in the record store, I took the plunge and decided to start freelancing, and luckily I had some independent clients from the record companies and they had work for me to launch my company.
But it was a lot of hustling for the first few years in establishing myself as a designer in that pool of industry, that niche. And it wasn't easy, because that niche was an extremely tight niche. Art directors and designers in the music industry – you had to get in, it was almost like a private club. And I wasn't really invited, because I didn't have the credentials, I didn't have the education. I was just this kid off the street who worked at a record store.
But one thing I knew about myself is that I was very ambitious, and a couple of years after I opened my design studio, I went to my first design conference. And that was a life-changing event really, and a business-changing event. Because for the first time I was able to connect with other creative people who were doing what I was doing, who were dreaming of what I was dreaming. I was able to meet the greats. I was able to learn from an unbelievable selection of speakers and teachers and that's when my eyes opened up to the possibility of, I can actually really have a career with this. It showed me some sort of a promised land, a destination of what's possible.
And that was enough for me to motivate myself to continue. And I came back from the conference and pretty much, for the first time, began to market my work, began to understand and learn about marketing. Also understand and learn about the financial part of the business, the selling part, proposals part, all those things that were completely foreign to me. And that only grew and developed and I really had that experience of going to these design conferences and being a part of the design community as a living force in the success that I experienced in my business.
And it was an unbelievable experience having this design shop. We did some amazing work. I could say that I checked off a dream of doing the type of work that really resonates with who I am and enables me, to a degree, to express myself, express my art, and create things in the world that didn't exist before, things that actually people enjoy and people get something out of, and people cherish. Like album covers, like logos or identities, it was an incredibly satisfying experience.
And throughout that time, being part of the design community and being in conversation around the design business was ongoing. And it wasn't until about 15 years into my studio time that I actually started to begin to be a little bored with the work, and in hindsight, it was also a beginning of a bit of a spiritual crisis. Because my identity was so wrapped up in being a designer, in being a creative, is how I saw myself, how I was. And teaching other creatives how to navigate through the world of business, and the professional side of creativity was something that I just love to do.
I decided to help me get a little bit more excited about going to work because I was kind of bored with the design experience at that time, I began to teach weekend workshops at my studio to other creatives around pricing and marketing. But this thing took off, it would sell out every month. And I found it to be such a natural experience for me to be able to teach other people and coach them into understanding who they are and what's possible, and just explaining to them the whole concept of marketing and helping them also begin to understand their own value in the work that they do in the world. And the value of who they are, because it was absolutely affecting the prices they were charging and ultimately the financial success and stability of their business.
After a couple of years of doing that and keep teaching workshops around the country, it was time for me to walk away from my design business. It was a pretty dark time in my life, because I really had no idea what's next for me. I didn't really see that the coaching or the mentoring was a possible path. But I had to walk away, I had to let go of that in order to open the space up to what's next. I had to let go of whatever it was I was holding on to, to be able to step into what's next for me. But at the same time that experience, little did I know would open up such amazing new doors and opportunities and a true path of growth for me as a human being.
MARK: Okay. So before we come on to that amazing next phase, I'd like to maybe just pause for a moment. I feel like the last few minutes we've been blasted into a rocket going out into outer space!
PELEG: A time tunnel!
MARK: You were on this trajectory of ambition, is a word that jumped out at me, that even though you didn't have the means to go to art college, you found a way, you got some hands-on experience. You worked your way up from being on the till to doing the art. You branched out on your own, you found clients, you broke into a very competitive niche or niche as you might say, and you made that happen as a successful design business in a very competitive space.
But even that didn't satisfy you. You wanted to go beyond that. You started reflecting on your own practice and teaching other people. And then it sounded like the agency had run its course for you. When you look back at your younger self, what do you think you've learned about ambition from that whole experience?
PELEG: I love this question. What I can tell you today about ambition that I know now that I didn't know back then is, what creates ambition is motivation. And the motivation that I had back then changed over the years. When I began my path as a creative professional, I was extremely motivated to succeed, I was extremely motivated to make money, I was extremely motivated to be independent in the world, and to be able to create the type of life that I want, or at least I thought I want. That motivation was strong enough to create an ambition.
I believe that as we grow older, as we mature for those who truly mature, who truly begin to reflect on why they're doing the things that they're doing and why things are happening to them or not happening to them, and when we begin to ask ourselves those inner questions that we generally don't tend to do when we're much younger, the motivation oftentimes changes. Because we are able to get to a point that forces us to examine our values and what's important to us.
Because at the end of the day, we could achieve whatever level of success that we dream of and still not be satisfied because that success was being driven by maybe unhealthy motivation. The ambition that was driving me back then, I wouldn't say was unhealthy. It was maybe a bit unconscious. It was very ego-driven, and it was very much about the need of feeling important to the world, the need to prove something to myself. And at one point, I did prove it, but I realized that this ladder that I've been climbing on for so many years was leaning against the wrong wall.
MARK: What did you see when you got to the top of that ladder?
PELEG: I began to see myself. I began to truly see the things in me that I wasn't paying attention to before. I began to see my wounds, I began to heal my wounds. I began to reflect and question who I was, the one consistent question that kept coming up was not just who am I but who am I really?
And when I began to ask that question, the right teachers began to show up, the right tools began to show up, the right path began to unfold. But I needed to almost get to this very dark space spiritually and emotionally to be able to be vulnerable enough and courageous enough to say, 'I need help, I can't do this alone.' And I'm not sure exactly how to do this alone, even if I wanted to.
MARK: This is an archetype, isn't it? The creative, I guess the real archetype might be the rock star who achieves fame and fortune and is so focused on getting there, on the competition and the excitement of the ride, that when they get there, they realize it's not what they wanted or it doesn't fulfill them in the way that they'd hoped. And, and of course, we've all seen this story end badly.
PELEG: It can.
MARK: It can, but for you, it sounds like the answer was really looking in the mirror and looking deep inside and saying, 'Okay, well, what is it that needs to be worked on here?'
Where did you go from this stage? You were running an agency, you had a team at the agency?
PELEG: Yeah. The agency was as small as one and as big as 10 over the evolution of its 18 years in business. When I ended up closing the studio, we were extremely efficient and small, we were down to three. So it was one of those defining moments in my life, where I sat my staff down a chilly Monday morning in October and basically looked at them and said, 'Guys, I'm done.' And they looked at me and they say, 'Done with what?' I said, 'This, all of this, this whole thing, this thing called Top Design, this brawl, this life, I want out. So I'm giving you a three months' notice. I will support you in whatever way I can to whatever happens next, and wherever you want to do go to. But I need to move on.'
And, in a way, letting my staff down was one of my biggest concerns in making the decision in closing the agency. There was a lot of fear around it because there was a huge responsibility that I was carrying. I had some people working with me for 12 years. Their livelihood was dependent on me. But I think that was also one of the first acts of self-love that I consciously made where I choose me over everything else.
And, to my surprise, the first response I got from my staff that morning was, 'Congratulations, it's time.' It was a very emotional moment. And the way that things turned out was just ultimately beautiful, because, two of my staff members decided to continue serving our clients and they wanted to open their own small agency. And this was a great launching board from them. And it was all done on a handshake, and all done with a lot of love and trust, and they took over, and I basically began a new path.
MARK: Where did you go? What did you do?
PELEG: I first went to see a spiritual director, because I needed to do some work. And I needed to be in a conversation where I feel like I am really being heard from a soul perspective, not just therapy, not just psychologically. And I began to do some work, I found a spiritual director, spiritual teacher that I started seeing on a regular basis, and that was not easy. It was some of the hardest work I had ever done at the time, which forced me to look at my own shit. It forced me to really look at my wounds, it forced me to begin to change my perception on who I am and who I can become.
And one thing that I learned very, very early down the road was that my creative, free spirit was dormant. I wasn't creating for myself, I was so busy creating for other people, for clients, for friends, for family. I was very much outside-in. And for the first time, I woke up to the idea of creating from the inside out, and I realized that I needed to wake my creative free spirit up. So I went to cooking school.
MARK: The obvious next move!
PELEG: The obvious thing, right? Well, my spiritual teacher gave me homework to work on one session and he said, 'I want you to go home and make a list of all the places where your creative free spirit lives.' And that was a really interesting question that I've never really asked myself, and I went home and I made this list. And the first thing I wrote on the list is when I cook, because when I'm in the kitchen, I play. And I love cooking and I don't do it enough.
And then, I wrote other things, I wrote photography, I wrote painting, I wrote other areas that I honestly don't engage much in, but places I know that that's where my creative free spirit comes alive. I went back to the next session, and then he said, 'All right, what's the first thing on your list?' And I said, 'Cooking, kitchen.' So he said, 'Great. Your next homework is, find a way to engage in cooking on a daily basis, and do it just for you.'
So I decided to go to culinary school, it was a dream actually to maybe become a chef. So I thought maybe that's the next thing for me, something that's still creative but very different. So I enrolled in culinary school, and boy, little did I know how much culinary school was not about food! It was more about leadership and communication and teamwork and organization and production and empathy, and all of these areas that I really needed to begin to pay more attention to.
And every week I had a different kitchen partner. In the classroom, there was a new teacher who taught me something about myself. It was hard work, five days a week from 6am to about 2pm. I mean, I had no life for that period for that year. And at the end of that experience, I realized that I don't want to to be a chef, that the physical work around it is not really something I'm interested doing, and that I got what I needed out of the experience.
The timing was really perfect because a couple months after I graduated from culinary school, The Designer's Guide to Marketing and Pricing, a book that I wrote with my, then at the time, mentor and business partner, it came out into the world, and became a bit of a launching board for me working as a coach. It just opened up the path and people started knocking on my door to coach them around marketing and pricing and business and all that.
And it was fantastic and a wonderful experience to be able to continue teaching people from that space. But I was also in a very deep process myself, in my own spiritual evolution. I was working in the background with my own spiritual director, with my own coaches.
And with this continued thirst for self-knowledge and self-awareness, one thing that I began to realize was that everybody that was hiring me to coach them and had business issues, whether there was marketing or pricing or clients, all those issues were personal problems in disguise. All those issues had to do with how people were meeting themselves, how they were operating, where were they coming from. And I began to see that there was a common thread here of creative people operating from a place of fear.
And that was an interesting aha, because one of the things that I've learned in my own process of evolution was that I was operating from fear as well, for many, many years. Didn't even realize it. And even though I achieved some of the successes that a lot of people envied, I was still operating from fear. I wasn't satisfied, I wasn't content, I wasn't truly experiencing abundance like I could have.
And the beautiful thing about being in this profession is Mark, is that almost every client that knocked on my door was a mirror. They helped me see something about myself. And me coaching them and helping them heal something in them, helping them understand how to begin to operate from a place of love. And I really have an understanding and awareness of what operating from fear looks like in their lives. It was a healing process for both of us. And that space is a bit addictive as you know.
We want to heal, we like to heal – the level of satisfaction that I begin to receive from this work, I can't even compare it to the satisfaction that I received from the design work that I did. Because a lot of the satisfaction that came from the design work really fed a lot of ego. It fed my ego, it made me feel important. And we know how much ego exists in the creative industry. And, by now, I've learned that level of ego is really only a reflection of the very common low self-esteem the creative people have. The ego act as a protective barrier, as a way of coping with the world.
And I can't say that we have a healthy industry. We have an unhealthy fear-driven industry that we don't talk about, don't like to acknowledge, but I see it in every single person that hires me to work with them; whatever question they have, it's mostly fear-driven. They're mostly operating from fear, and honestly, most of them are not truly creating. They call themselves creatives, we call ourselves creatives, but are we really creating, or are we just pleasing other people?
And that shift of moving from pleasing people to serving people, from truly creating with other people, that's the key to abundance, that's the key to that flow that we all seek, that's the key to that space that we all crave. And the reason that we all get into this work in the first place.
MARK: There's a couple of things I want to pick up on here. One is, you used the phrase, 'the thirst for self-knowledge.' Now, I've spent a lot of time with people seeking self-knowledge, I've hung around with psychotherapists, and lots of therapy clients and coachees and used to hang around Buddhist monasteries, there's plenty of seekers there, I don't think I've met anyone who's had such a thirst for self-knowledge as you.
And this really shines through, all the way through this story. I just want to draw people's attention to this. You're curious about your own experience, and you're inquiring into: where is this coming from? And one big generality that I'm hearing about is this choice between whether you're coming from fear or coming from love, which I've heard a lot from you about over the years. Could you say something about that now? Because that seems to be at the root of what you're talking about.
PELEG: I've learned that we only have two choices to come from. We can either choose to come from fear, or we can either choose to come from love. I've also learned that it matters less where you're going and it matters more where you're coming from. So, if I'm coming from a place of fear, I am looking at the world from very different lenses. I am not as trusting, I need to be more in control, I am much more ego-driven, and I am in a prison, in other words.
But when I come from a place of love, I'm able to walk through the world with more compassion, with more empathy, less ego, more self-confidence, I'm able to truly show up in the world as the creator that I am. And this is the daily inner work that I find myself doing that always brings me back to that, where am I coming from? Every time I make a decision or need to make a decision, I ask myself, 'Where am I coming from?' because our tendency would be to come from fear.
MARK: Yeah.
PELEG: It's almost like fear is the default state of being. I have an uncle in Israel, who's a rabbi, my uncle Motty, and he once shared with me something that never left me. He said, 'We are always hungry, that's our default state. We have to nourish ourselves, we have to put food in our bodies to actually relieve the hunger, but our body processes it and we get back to hunger, which is our default. So it's our job to be mindful and conscious as to how to not stay in a place of hunger. So we eat three times a day, and now we do it as a habit. We don't think about it, because we don't want to be hungry.' Right?
I relate the same story to fear. Fear is oftentimes our default. Our darkness is that default, for many of us. It's our job to do the work to bring light into our lives, it's our job to be conscious around coming from a place of love, and understanding what that looks like, and understanding what that sounds like, and understanding what that feels like to operate from a place. We have to be aware of it, because if we're not aware of it, our default is fear. That's the wakeup call that I love seeing when people get. When they really understand this, like in their DNA, it's almost like I take off a pair of glasses and I put a new pair of glasses on, and all of a sudden I'm looking at life in a very different way.
I also begin to see the people who surround me are perhaps not the same people I want to be with, people who may not be lifting me up to be the best version of myself that I can be. Because I chose those people coming from a place of maybe fear and insecurity, so it keeps feeding that fear and insecurity. That's one of the reasons that I would have had an allergy to going to design conferences after a while because there was so much negativity that I was feeling energetically. I'm not just saying it was a negative experience, but I was very sensitive to that fear-based way of being. It felt toxic.
Even when I began to speak more and more, I would just go to the conference, do my talk and just leave the conference, because it's just hard for me to be exposed to all of that. But the coaching work and the work that I've been doing with people over the years, alongside my own inner journey has been a healing process, and has been a strengthening process. And inside of that process, my creative free spirit actually woke up in a tremendous way. And I discovered the true artist in me, all of a sudden begin to paint, sculpt, and create art for myself as a form of self-expression without needing a client's approval.
But that was a journey because if you would have asked me 12 years ago to stand in front of a blank canvas and begin a painting, I would freeze up, my inner critic would completely take over. I would not enjoy the experience. I would have a lot of anxiety around it. And the work that each of us creatives, the inner work that each of us is challenged to do, is the work that helps us get to that natural state of being a creator and an artist.
And if we don't nourish ourselves and love ourselves enough to put the time and energy into creating that, well, I know what that looks like, because a lot of those clients knock on my door at the age of 50 and 60 and they are empty, they're depressed. They have no idea what's next for them. They're lost.
MARK: We're on a high spiritual plane here, talking about love and fear and so on, but, knowing you, this is also very, very practical and down to earth, isn't it? Could you give us maybe an example of a daily choice that we face between love and fear?
PELEG: Yeah. It is very practical, and it needs to be practical for us to make it a practice. I think there are different areas in our life that we can pay attention to. We could pay attention to the conversations that we're having. The way that we're listening to other people, I might be judging the person when they're speaking right now. Am I trying, do I need to look important right now? It's really about being able to slow down the dial on our life enough to be able to observe ourselves. So we are having our own experience while we are observing ourselves. And that takes the work, that's the work.
And if I can observe myself in my everydayness in the way that I communicate with people, in the way that I make decisions, in the way that I care for myself. I would say start with looking at what's keeping you up at night, what are the things that you're worried about? And once you identify those, ask yourself, why am I worried about those things? Why am I worried about those things? And then ask yourself, why am I worried about those things that I'm worried about? And the more I can ask myself those questions in those moments of peace that I am with myself. And this is where journaling comes in, this is where meditation comes in, this is where walking in nature comes in, this is what being quiet for 10 minutes a day comes in, where I can actually observe and ask myself those questions.
I begin to increase my level of awareness of who I am in my everydayness. And once I begin to really learn about myself, and you and I know there's some amazing tools that we have access to, all of us have access to, that can help us observe ourselves and get to know ourselves better.
Once we learn those things, we can't unlearn them. Once we notice those things, they begin to show up even more, and we begin to pay attention to how those things are running us. So it is in the little things, but the little things can become really big insights and big aha moments if we have the awareness, if we have the ability to notice that they're happening inside of us. Does that answer the question?
MARK: Yeah it does. And since working with you, I found it tremendously useful just having that question in the back of my mind: 'Where am I coming from at this moment?' And I asked myself that, obviously, the moments when I'm more likely to ask are when I'm struggling, and invariably – oh, the switch has gone over to fear, right? So the alternative is, 'What would I do if I came from the love side and the creative side?'
PELEG: Right. Here's the thing, Mark, and it saddens my heart to say this. But I believe a lot of us don't trust love. So many of us have been wounded by love so that we have a hard time listening to that voice, because fear has become so loud. It's hard for us to trust love unless we begin to have a different relationship with love, and really understand what love really is. Because our perception of love in the world has been shaped by Hollywood.
MARK: And what a great job they did of it!
PELEG: And they continue to do. But look at the level of loneliness we experiencing in our world today, look at the level of fear that's running our country, our leadership, so many of us, it's everywhere. And oftentimes when we experience somebody who's truly in love, living from a place of love, we become sarcastic. We don't believe it. Well, I think it's because we're not that exposed to it so, of course, it looks foreign and weird to us.
But coming from a place of love means that I need to trust love. So if I'm facing a decision, if I'm worried about something, or I need to decide something, my go-to decision will be fear-based. I want to do this, because I'm afraid this will happen as a result, that's a fear-based answer. If I can ask myself that question and identify, if indeed I'm coming from fear, I also have the opportunity to ask myself: what would I do if I came from love? What would it look like?
MARK: Yes.
PELEG: This is where we get to be the most creative, Mark, this is where we can really tap into our creativity. Because creativity lives in love, it doesn't live in fear, right? When I ask myself, 'What would love do? What would be the love-based decision?' and really sit with that and see if I can feel it, and see if I can really play that out in my mind if I can trust it, that's my moment of healing, that's when I'm actually taking a different path in my life, that's when I'm beginning to really listen to that pure essence of who I am. And the more I do that, the more I practice that, right to the smallest decision of what should I have for lunch?
MARK: Big decision!
PELEG: Yeah. Sometimes it's a big decision. Why do I want to? Do I want to have this lunch because I forgot to take care of myself, I only have 10 minutes, I have a meeting to go to next and I just need to put something in my body, because if I don't, I'll begin to get a migraine? And I'm afraid I'll get a migraine, so I have to eat something, so I'll stop anywhere, even McDonald's on the way, and just choose whatever it is that I can just stuff in myself. Or can I make a decision that actually nourishes me? And even if I have 10 minutes, what's the choice that I want to make?
And if I begin to ask those questions of myself, every time I make a decision or a choice, even if I'm booking an appointment with a client on my calendar, make that a conscious choice that's coming from love. Meaning take a look at your whole day. Where are you in that day, how are you caring for yourself in that day? Or, are you completely jamming your day with pleasing other people and forgetting about yourself until you get home at the end of the day, and you are a wreck, you're tired? You just need to escape from the day you just had, and you begin to make not the best choices for yourself. So this is why it's a practice. This is why it's not just a one-time thing. And awareness is a practice, because we fall asleep every day.
MARK: Another area I know that is central to your work, where we fall asleep big time, is around money, isn't it?
PELEG: Oh, yeah. Creative people, I found that we have a really interesting relationship with money. We don't realize how central that relationship is in our lives, but it is. And when we begin to heal that relationship with money, when we begin to really question that relationship with money, that's when we really heal. That's when you really can step into a financial space in our lives where money is not a source of worry and concern, and it's not something that is creating the fears that are making us make sometimes very poor decisions around who to work with or what to do with our money.
And I know this because I was there too. I was unconscious to that very much. The relationship that we oftentimes have with money is unconscious and fear-driven, and I'm sure you've heard many horror stories from your clients as well around money. There's so much coaching I've done with people around money that understanding that relationship and helping people shift into that relationship, I believe it's a central part of our spiritual evolution because money is such a dominant energy in our life.
I know this because it was a process that I had to go through. I had this idea, this wish when I was in my 30s that I wanted to be financially free by 43. It rhymed and it sounded good. And, the irony was that here I was at 42, I had money in the bank. I had real estate investments. I had a business that was, financially stable, but yet I wasn't feeling financially free. And I said to myself, 'Self, you got to take a look at this, because you made a promise to yourself, and you're not there, so what's up with that?'
That was a moment in my life that I realized that I need help, that I want help. That I want to have a different relationship with money, that I don't want to come from a place of worry, anxiety, and fear, that I want to experience true pure abundance in my life and a flow of money, regardless of where I'm at in my life.
And I did some work around that, I hired a coach, I joined a mastermind group, I did some deep healing around that. I really learned a lot about myself at that level. And at the end of that year, as I was turning 43, I could actually say, 'I feel financially free.' Because what I realized was that being financially free has nothing to do with the amount of money that you have in the bank, the flow of income that you have, the assets that you have. Because both you and I know, and we've worked with people who are fairly wealthy, but still are not happy and worried about money all the time.
The awareness around financial freedom really had to do with how do I know myself as a creator, because there is a lot of money out there, there is infinite of money out there. It's really only up to us to tap into it, and the way we do that is with our creativity. We do that by understanding that money gets created, money gets created through service, through pure service. And as long as I trust my creativity, that's the thing we've got to trust, that I'm able to create money whenever I need it. And the idea of living in a place of abundance is being able to do whatever I want to do whenever I want to do it.
If I'm able to tap into that, and if this is my way of being, if this is the knowledge that I walk around with, I have that power, I have that ability, I have that connection, then that's freedom, that's liberation. I'm not being driven by the balance of my bank account, because I know at any given time, all I have to do is turn on my creativity and create money. And that's fine.
MARK: Can you give us an example of this? Maybe the difference between going in with this attitude of creating money versus the old fearful, worried, scarcity mindset.
PELEG: Yeah. I have an example from my own life that I can share with you.
MARK: Okay.
PELEG: About four years ago I decided to travel. I was on the heels of a divorce and some other life changes and other separations in relationships. I decided to take a little break and travel for a while. And during that, I also decided to go off the grid and not work, not see clients, not make money. And I tapped into my savings. And I said, 'I will travel for as long as my savings last, and then come back.' It ended up being a two-year travel process.
My money ran out after a year and in the second year I ended up living courtesy of my credit card. But this entire time, I really didn't worry about the money part. I knew that when I return, even though I went off the grid and abandoned my coaching practice, I knew that when I come back in order to open up that flow of income again and create money in my life again, all I really have to do is serve people again.
So when I returned from my travels, I asked myself, 'What can I create, who can I serve?' And I began to have conversations with some old clients, I started putting myself out there back into the world and started to re-engage in the type of conversations that serve people well. And money started flowing back again. Within six months, I paid all the bills of my travels, and I got back on track. But I wasn't worried about it because I knew that as long as I have my creativity to fuel my actions when it comes to creating money, I'll be fine.
If I hadn't had that knowledge and that understanding and that self-awareness about myself during the two years that I was traveling, I could have been a lot more anxious around what would happen if I come back. What would happen if I didn't have that ability?
Thankfully, this place of feeling financially free and understanding what it takes to create money enabled me to really give myself permission to be present to myself and the travels that I was having, and not be consumed with, 'Oh my God, what's going to happen next?'
MARK: So one thing I really love about this is that attitude that you came back into work with, which was: what can I create, who can I serve? And you were really leading and going out there and creating things, which is very different to the passive attitude I come across in a lot of creatives. Where they're either waiting to see what comes in or they're waiting to see what the client wants or what the brief is, and they let that define their work and their business. What you're doing is much more proactive, much more creative.
PELEG: Thank you. I think it's a simple formula, Mark: fear equals passive, love equals active. So if I'm coming from fear, I am more passive. I am waiting for the approval, for the client to love what I created in order for me to actually earn his money. If I'm operating from a place of fear, I will initiate less, I would take fewer risks. I would not speak up as much. I would let clients lead the way. But if I am coming from a place of love, I'm more active, I'm more of a leader. I'm more of a guide to my clients. I have more self-respect and self-value and self-love, and I'm able to show up in a completely different way. It is a forward-moving energy. It helps us propel to whatever it is that's next that's waiting for us. It's being in action, it's being active. It's that simple.
MARK: I want to pick up on the phrase you used just now, 'pure service.' And maybe if there's somebody listening to here thinking, 'Okay, well, I can see how that works in a service business like, design or coaching or consulting or whatever. But what about if I'm an artist?' Does this attitude, does this approach still apply?
PELEG: Absolutely. It applies to everything we do in life, not just with our clients and our work. It applies in every relationship that we're in. And if I'm an artist, I want to begin to ask myself, why am I an artist? Why am I an artist? Why am I creating what I'm creating, whatever it is that I'm creating? And if I'm creating it just to serve my ego, to make me feel important, to be a space where I deal with my insecurities, I'm really not in service to other people consciously, anyway.
But if I begin to see that my art serves others, my art brings more love into the world… well, the way I make my art begins to change, the way I approach marketing and selling my art changes. And the level of satisfaction changes, because now my art is a conduit for something. And if I can see that and if I can put service-oriented energy into it but truly serving someone for the sake of serving someone, not for the sake of getting something in return, not for the sake of getting paid. If I'm serving you, because I want to serve you, that's a completely different relationship. Money doesn't play a role.
Here's the bottom line: as human beings, when we truly feel like we're being served, and that we're being served from a place of love and when that's the intention, well, money doesn't seem to be an object at that point. I see that from my own life as a creator and a creative, as a business owner, that when I can really get a sense that I'm being seen and being heard, and being guided, and being served, the decision is very easy to trust you. And the value of what you bring to the table increases. I may not be able to buy your art right now, work with you right now because of my own financial situation, but maybe I will in the future. And I may be the type of client that can work with you, and that does have the financial means to buy your service, or buy your product, or buy your art.
If I feel that emotional connection, if I feel that I'm really being served, if I look at a piece of art, and there's some sort of a resonance there that just catches me. I see that when I sell some of my paintings. When a person looks at a piece of art, and all of a sudden, they see the story of their life reflected and only they can see it, the desire to own that piece, to pay the artist for that piece becomes a very beautiful thing. It's a very natural thing for me to want to create the money to buy this piece from you.
MARK: I think we've come full circle from where you were talking earlier about, it's really important where you're coming from, not worrying about where you're going to or how you're coming across. What I'm picking up from this is, if you're really and genuinely coming from a place of love and creativity and sincerity, the buyer or the client or the collector, they will pick up on that.
PELEG: Absolutely.
MARK: Either through you directly or maybe through the work itself.
PELEG: Absolutely. I think it's one of the reasons that most creative people, when they think about selling and money, and I've heard this answer come up in hundreds of workshops that I taught, people begin to feel like a used-car salesman. Because that's the energy that we feel when we walk into a car dealership and that salesman's coming to us, towards us, we don't really feel that they're actually coming here to serve us. We can really sense all they care about is just making the sale, is selling us a car.
And had we had the experience of truly feeling like we are being served… think about it: if I go to a restaurant, and the server at that restaurant does an exceptional job, they go above and beyond as to what I expected the experience would be, and they help create a dining experience for me that is memorable and nourishing fun and joy. My natural inclination is to thank them, is to reward them, is to give them something back, because I really sense that, wow, they really care about me having a really good experience. That's a very different exchange of money that happens.
MARK: Okay. And talking of a very different exchange of money Peleg, you have a very unusual Creative Challenge for us today. So if you're listening to the show for the first time, this is the point of the episode where I ask my guest to set you, the listener, a challenge. And it's something that is related to the theme of the conversation, and that you can do or at least start to do within the next seven days. So, Peleg, what Creative Challenge would you like to set us?
PELEG: I love this challenge idea. And I really invite every one of you who's listening right now to use this challenge as a way of gaining a little bit more self-awareness around your relationship with money. And the challenge is really around getting the experience of joy around money. So that there would be an ongoing flow of joy around you creating money in the world.
We have a lot of experiences with paying for things and using money for commerce, and we forget that money is a much more powerful tool. It's a tool that enables us to grow and to progress, and to connect, and travel, and do all the things that we want to do in life. But also it enables us to sustain ourselves in our life and in our culture today.
But for that flow to happen there has to be a balance of giving and receiving to keep it healthy. And unfortunately, I don't think that we really give as much as we can could when it comes to money. We're often so consumed with worries about where we can get money from. So the challenge this week really is about getting that a little more balanced in our lives, getting the experience of giving money for the sake of serving others, for the sake of creating a moment of happiness, a moment of joy. And to practice it enough to have an idea of what it feels like when I'm in that flow.
So the challenge is I invite you to go to your bank or to your ATM and withdraw $180 in cash, that could be pounds or whatever your currency is, but take that $180 out in $10 bills. So now you have 18 $10 bills for the next week. I invite you to give away $10 to 18 different people, give from your heart, give and see what happens in that moment. I can promise you, this is an absolutely phenomenal exercise in generosity.
The way that it would fill your heart can be remarkable. Imagine walking through the world for the next week looking for opportunities to give, because you have this challenge and you have 18 people to find. So rather than worrying about 'Where am I going to get my next paycheck from or where's money going to come from?' I'm focusing on 'Where can I give this money away?'
It could be the checkout person at the supermarket who smiled at you, or a street artist, or a homeless person, or your son or your daughter, or somebody you know that needs money and $10 is what you can give them today. Start looking for those opportunities and begin to pay attention.
And if you want to take this step further, write down each one of the experiences. So have 18 journal entries around the experience of giving money away, coming from a place of love and generosity.
MARK: I have to ask, why $180? Why that number?
PELEG: This is where I reveal some of my attraction to numerology and to other spiritual methods. 18 is a very special number in the Jewish tradition. In numerology, it's the word 'CHAI,' which means 'life.' So when I give money in increments of 18, when 18 is the driving number of the experience, I'm tapping into life source. And that's just something that I wanted to include inside of this practice.
Because the 180 dollars or pounds that you will be giving away that week will be connecting you also to a new energy in your life, so it's symbolic. And, being a person that loves symbols, I just found it was an appropriate number and it just feels right. 18 transactions of giving money away is not too little, not too much, just feels right.
MARK: My curiosity is satisfied! Thank you.
PELEG: I would love to hear some of people's experience Mark. Is there a way for people to share them on your blog?
MARK: Sure. We'll have the comments open on the blog, the show notes. So if you go to 21stcenturycreative.fm/peleg, and that's P-E-L-E-G, then you can leave a comment just under the interview transcript for the episode.
Peleg, thank you so much. As always, it is an enlightening experience to be in your presence. I'm so pleased I could introduce you to my listeners and share some of your wisdom with them. So if they would like to learn more from you, where should they go to find you?
PELEG: Thank you, Mark. And before I answer that question, I just want to say that knowing you and the gifts that you bring into the world, the gifts that you bring to my life are remarkable. I am so impressed with this podcast project that you've been so dedicated to, but most of all, I'm impressed with how you love in the world and how you share yourself with the world. And the way that you are so dedicated to love, I think that's what makes this space and this conversation with you just so delicious and so inspiring.
You and I, we know this, we could talk for hours, and we often do. But to be able to be in this space with you and serve others, thank you for that opportunity. If anybody wants to get in touch with me to learn more about the work that I do in the world, they can visit my website, which is PelegTop.com or email me directly at [email protected], and I answer every email and every request that I get. So, thank you.
MARK: And I would just like to say a conversation with Peleg is a life-changing experience, so if you're feeling curious then reach out to him!
Okay, Peleg, as you say, we could talk forever and I'm sure you will be back on the show before too long. So, thank you again, and I really look forward to hearing the responses to this conversation.
PELEG: Thank you, Mark. Keep loving.
About The 21st Century Creative podcast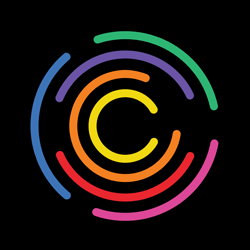 Each episode of The 21st Century Creative podcast features an interview with an outstanding creator in the arts or creative industries.
At the end of the interview, I ask my guest to set you a Creative Challenge that will help you put the ideas from the interview in to practice in your own work.
And in the first part of the show, I share insights and practical guidance based on my 21+ years experience of coaching creatives like you.
Make sure you receive every episode of The 21st Century Creative by subscribing to the show in iTunes.