Podcast: Play in new window | Download
Subscribe: Apple Podcasts | RSS
Today's guest on The 21st Century Creative is Krystal Lauk, an illustrator who took an unconventional path by creating illustrations for tech companies, and founded a studio that counts Google, Uber, Facebook and The New York Times among its clients.
It's a fascinating story of discovery and enterprise at what Krystal calls 'the intersection of delight and clarity through illustration'.
And she gives us a peek behind the curtain at what it takes to land big name clients for a small creative studio. So if that's one of your ambitions for your business, pay close attention to what Krystal has to say on the subject.
In the first part of the show I share with you something I've found myself saying to coaching clients many times over the years, that has helped to relieve a lot of frustration and anxiety on the journey to completing a big creative project: every creative project is a revolving door.
Krystal Lauk
When we think of illustration, probably the first thing that comes to mind is a children's book – and we have already featured a wonderful children's book author and illustrator, Nadia Shireen, back in Season 4 of The 21st Century Creative.
But my next guest has found a very different canvas for her work as an illustrator – Krystal Lauk is the founder of Krystal Lauk Studios in San Francisco, and her illustrations can be found on the web pages and apps of Google, Uber, Facebook, Intercom and other tech companies, as well as in publications such as The New York Times and Fast Company.
Her work has been recognised by American Illustration, the Society of Illustrators, and 3×3 magazine.
Operating at what she calls 'the intersection of delight and clarity through illustration', she and her team help to communicate complex ideas and brand values in an attractive and engaging way.
For example, they help their tech clients make their products and platforms feel more human and user-friendly – using illustrations to enhance the look and feel of websites, apps, and internal communication systems.
Krystal is really opening up new territory as an illustrator, both creatively and in terms of business opportunities. She's a great example of taking a traditional artistic skill and applying it in new ways.
So I invited her onto the show to tell us about her journey as an illustrator and creative entrepreneur, from developing her artistic style, through happening upon her first clients in the tech space, and eventually founding her own studio to fulfil her ambitions and serve her clients on a bigger scale.
The result is a fascinating conversation about her journey of discovery, where she explains what illustration can do that other media can't when it comes to humanising technology.
She also gives us a peek behind the curtain when it comes to landing big-name clients – so if that's something you would like to do, listen out for Krystal's advice, and I warn you, it takes a bit of courage!
Whatever your own creative discipline I'm sure you'll find plenty of food for thought in this conversation with Krystal about carving out an original path as a 21st century illustrator.
You can follow Krystal's work on her website and on Twitter and Instagram.
Krystal Lauk interview transcript
MARK: Krystal, when did you get seriously interested in illustration?
KRYSTAL: I think from the very beginning, when I was a kid. I was always really fascinated with children's books. I was drawing all the time. So I think I just knew from the beginning that this is what I wanted to do. Obviously, there were a lot of twists and turns. At one point, I wanted to do anthropology. At one point, I wanted to be a writer but it always came back to illustration.
MARK: What was it about drawing or painting, specifically illustration, what was it about that form that captured you?
KRYSTAL: I think it was just a really wonderful way to express myself and that it was almost cathartic for me. I think growing up very different from my family, and growing up in a town that I didn't feel quite welcome in, I guess it was just a way for me to really express myself and delve down into my emotions and my feelings and my journey really.
MARK: You mentioned children's books, which I think is where most of us first encounter illustrations and where we get captured. There's a lot of images really, from that age that, to me, are really indelible. But these days, there's a lot of illustration being used by tech companies, which is where you've done a lot of your work.
Why is it big online at the moment?
KRYSTAL: I really think that it's big online because this is a way to bring humanity, to bring that expression onto the interface. I like to say a while back especially when I got started as a UI, UX designer, everyone was still trying to figure things out. And now that we got the technical aspects of apps and websites down, now there's a lot of creative freedom. And it's a really great way for companies to express their brands. And they're finding illustration to be this amazing tool to really be their voice to express their mission and vision and really capture their users' interest.
MARK: I find this really intriguing because on the one hand illustration, particularly if we think about children's books, it's quite touchy-feely. It's quite charming. It's got a sense of innocence and wonder that we associate with it.
And yet on the other hand, there's an awful lot of business value for companies to get this right and to have their interface to be more engaging than the next company.
KRYSTAL: Yeah, absolutely. It's really interesting how even a lot of the first tech company illustrations, if you look back at the early Google and even a bit now, is that it does mimic a little bit of that children's book vibe too. There's an innocence to it, right? I think that's because that's what companies are choosing to be. They want to be this kind of utopian positive light, I guess, to the world, which I think is quite amazing. They're out to do good, I think, and disrupt and make the world better, at least, I think. There's a lot of complicated sides to that, but I think illustration puts that face out there.
MARK: It is a complicated situation at the moment, certainly, I think over here on this side of the Atlantic as much as on yours. But to not exactly sidestep that, but maybe if we focus on the potential here, and the opportunity to channel a lot of the idealism, which I'm certainly sure does go into the tech space:
What do you think is the opportunity here to create something great, and also, specifically, what can illustrators bring to the table?
KRYSTAL: Illustrators can really bring delight and really communicate a lot of complex concepts. For example when you think of specifically product illustration, there's a lot of user flows where it needs to be engaging to the user. But at the same time communicate what they need to do to get on with a certain task, a certain thing that they're trying to achieve on the app. And so you might come up with these kind of complicated and tangible concepts.
For example, for an onboarding process what does that look like, or a certain kind of product feature? And so, that's why illustration comes in hand because it really is just this limitless tool where you could really take things in a very metaphorical way, just run with it and create this whole kind of different world out of that.
MARK: You have this lovely phrase on your website, 'The intersection of delight and clarity, through illustration.'
KRYSTAL: Yeah, and that pretty much boils it down. I think the biggest thing, especially for illustration in tech is that it needs to communicate. And I think, especially for editorial illustration, which runs along a lot of the same things, that's the biggest thing, and that's our job, is to communicate. It's not just a pretty picture. It needs to engage and be clear.
MARK: Coming back to your personal story how did you get started as an illustrator?
KRYSTAL: I grew up in Arizona, and I was going to the state university for painting and English literature, and I think a couple of years in I was like, 'What am I doing? This is not really going to get me anywhere.'
MARK: Little did you know!
KRYSTAL: Yeah. I knew that I needed go to a big city, do the private art school thing. Of course, my parents were really not down for that and so I had to somehow find a way.
I visited San Francisco a few times, and I just fell in love. And one day when I was in San Francisco, I wandered into the Academy of Art Industry Show and I was like, oh, wow, this is some really great work that the school is putting out. I saw that it was a much cheaper option than some of the schools that I was really, really into such as Art Center. And so I found that okay, maybe this is a way.
So gosh, it took a lot of sacrifice and it took me a long time to get through school just because of financial hardship but I got there. And on my last year of school, I was still trying to figure out okay, what avenue of illustration in the industry do I want to pursue? Down the road, I've been interested in children's books and animation, and editorial illustration, but I couldn't really put my finger on what is it that I really wanted to do, and my style was suffering because of that.
And then I met this guy who is now my husband and he was in tech and he had a startup and I was like, 'This is the strangest world.' I was so intimidated by it. But we started dating and it was fascinating hearing more about his world. A friend of his got me an internship at a digital agency. At the time I was a total analog artist. I did not know a thing about Adobe Suite. I had to learn digital art and UI, UX design, really quickly. And it took off from there. At the agency, I got to learn more about how it is working with clients and about the tech world. And that was my first experience of where it all started.
MARK: And it's a truism about creativity, isn't it, that very often, the most interesting things happen where two different worlds come together? And this is certainly an example of that. You were a complete analog artist with your artistic background, and then you're in this tech space, which is very different.
What was it like making that transition?
KRYSTAL: At the time I was doing mostly painting or pen and ink, and I was doing this really surreal, psychedelic, kind of Gothic art, very different from what I do now. I knew that that wasn't commercially viable. But something that really inspired me was learning more about graphic design. And it's not something that I never really dealt in before and I was really intrigued by it. I loved the commercial, almost democratic aspect of graphic design, and I felt that illustration really kind of fit into that, too. It's something that invites anybody to understand it, whereas fine art sometimes always doesn't do that.
I think that was the overall vision that I fell in love with, in terms of how to apply my illustration. I set to work finding a lot of digital illustrators that I was inspired by, and started to mold my style into this new world that I was intrigued by. I loved the idea, for example with graphic design of minimalism and keeping things really concise. I love that and it was such a far departure from what I did in the past, so, it was refreshing to me.
And so that took off from there. My final year I started creating this very different work and I started getting a lot of attention. I was able to get a several month-long project with Facebook, right off the bat, off of graduation and shortly after got a project with Uber. And so that was really exciting and just sheer luck as well.
MARK: What was it like when you realized that this was out there and people were seeing your work and clients were valuing it and it was making a difference to these products?
KRYSTAL: It was really exciting because it was a new way of illustration being utilized and I loved that because I always saw the value of illustration. But it was always in this very traditional way and I think a lot of people still view illustration like that. But I think just being such a proponent of illustration and seeing it as this vast, limitless communication tool, it was really exciting to jump on the bandwagon and see how these tech companies are using illustration.
For example, one of my first projects with Uber was to create storyboards to inspire and inform the product design team. So you're literally just making comic-book style illustrations for how users would use a product and what they might look like. And so that was a really great use case.
MARK: So what you're talking about there, this isn't public, customer-facing work, this is actually to help the design team in their process?
KRYSTAL: Yeah. So it's really interesting. I've had my fair share of really cool internal projects as well as consumer-facing projects.
MARK: So it's really illustration as a tool for prompting and facilitating other people's creativity?
KRYSTAL: I've never thought about it that way but that's totally true.
MARK: Obviously I've not worked on these projects, but I'm guessing there's a lot of complex information that needs to be made simple and needs to be made well, ideally delightful, but at the very least usable and comprehensible to users.
I can imagine that being a really useful tool to have, in terms of the briefing or the materials that you have to work with as a designer?
KRYSTAL: Yeah, absolutely. Not too long ago I created a series of posters for a company's values. So that was another internal project where it was intended to inspire and motivate employees. I never thought illustration would be a cool use for that but it was. And so it's fascinating just seeing all these different avenues that illustration can fit into.
MARK: I remember years ago, seeing a blog post by Ben Terrett, who's a designer here in the UK. He was looking at starting work on the UK government's online presence, making the government websites more accessible and user friendly. And the analogy he used was, he said, it's a bit like being asked to design all the road signs in the country because once you lay down that iconic style, then that goes forward. Since we've had proper roads here in the UK, as I understand, it's been essentially that style. So that design team really had a big influence on our everyday lives.
And I guess what he was saying in the digital spaces, it's like opening up a whole new plane of opportunity there.
KRYSTAL: I love what you said about creating this world because that really is what it is, especially when you're delving into brand illustration for a company. So that's a big project that I recently did for a company out here called Thumbtack. I was responsible for creating the illustration style for the brand. And with that, you really have to build a whole, vast world that works together that can apply to everything that they want to communicate within their product or marketing. And so that was a really amazing project.
The process there was to really look into their mission, and their values, and their demographic, and what they're all about. And what does that look like, when you take those concepts and build it into a visual world? What does it operate on? That was a really, really cool project and very similar to the example that you gave.
MARK: Okay, so you graduated from college, you got these really cool projects right out of the gate, Facebook, Uber, the other startups.
At what point did you form your own business? Were you a freelancer for a while? I know now you've got a small agency, but how did that side of things evolve?
KRYSTAL: Straight out of school I was at that digital agency doing UI and UX design for about a couple of years. And shortly after school ended I decided to just make it out on my own, especially having Facebook and Uber under my belt. And so I did it for about a year. I was mostly doing some graphic design work to make ends meet. And then I got an email from a team at Google and they were interested in bringing me on as an illustrator for Google Play. And that was really exciting. And I loved Google from the start. They were like kind of the forerunners in bringing illustration especially the Google Doodles of course. And so I was really excited by that.
I did that for almost two years, I led illustrations for their merchandising campaigns on the Google Play Store. And that was so exciting, because you got to do these illustrations for lots of different countries all around the world. I learned how you needed to be culturally sensitive in your illustrations and different sensibilities. That was really awesome.
But I was wanting to kind of get out of the big bureaucracy of a big company. I was a full-time contract worker there, which wasn't the greatest set up for me. And so I ventured out on my own. And it was scary at first then I had one client coming out of the door. But within two or three months of just
banging on lots of people's doors and signaling that hey, I'm open for business everybody, work started flowing in. And a few months in it started to be so good that for a long time, I kind of had this idea that I wanted to someday start an agency.
I had a really good friend who I would talk to this about and we always talked shop. He was like, 'Well if you ever need a guinea pig, I'm your guy.' And so I decided to bring him on to my first project and then another, and then another. And then I found a couple more illustrators and brought them on to projects and learned how to art direct. And yeah, it's been a really cool journey.
MARK: What would you say has been the most challenging aspect of running the business?
KRYSTAL: I think the most challenging aspect is sometimes you do have the droughts, right? It's an absolute roller coaster of a ride. You will be absolutely swamped with projects and working all the weekends and working 15-hour days, and then there's nothing. During the times when there's nothing you start panicking and thinking, oh, my god, this is it. I'm done. But you just have to realize that there's always ebbs and flows. I think the biggest lesson that I've learned is to calm yourself down, things will happen, trust the universe, just continue putting yourself out there and things will happen.
MARK: I like the way you say, trust the universe and continue putting yourself out there. So we're not sitting there, saying that you trust and they will come to you.
You are actually reaching out and making this happen, right?
KRYSTAL: Yeah, absolutely. A way that I like to think about it is everything can be a spark of opportunity. It's just the way that you look at it. I go to a lot of networking events. I email lots and lots of people that I'm interested in working with. I follow-up with them, and follow-up with them again. Obviously I've been doing podcasts like this. It helps as well. And so like everything worth doing, it just takes work.
I think one of the biggest lessons that I learned is always be signaling. Always be signaling that you're open for business, that this is what you do, that this is something that you're really passionate about. People will see that and I think it will intrigue your potential clients that this is your world and this is something that you have this great knowledge about. And signal how you can help them. That's the biggest thing, it's a business need.
MARK: How do you signal then?
KRYSTAL: So I think I always reach out to someone, hey, like, let's grab a coffee. I would love to hear more about your company and how illustration can fit into that. People really respect that, just a chance to sit down and brainstorm and just make a conversation out of it.
MARK: So it's very much about direct outreach for you a lot of the time.
KRYSTAL: All in all this is a people business. It's all about your reputation, and it's all about the connections that you make. I love getting really, really involved with the illustration community here, and reaching out to as many people in the tech industry as well and kind of bridging that gap.
MARK: I'm imagining somebody listening to this conversation and being really excited and inspired by the opportunity, whether they're an illustrator or a different type of creative, the opportunity to build something very special and original – and business-wise, rewarding. And then maybe their heart sinks when they hear you saying: 'You've got to reach out. You've got to send that email to a stranger.'
What would you say to somebody who's feeling a bit nervous about doing that and thinking, 'Do I really have to do that?'
KRYSTAL: Well, yes, you really have to do that! I think, all in all, it is all about balancing that entrepreneurial spirit with your creative side. And a lot of times I get it, I'm an introvert at heart that's had to learn to be an extrovert for my business to get the work that I love. And so it just takes that little kind of ounce of courage. And why not? Just do it and just be thoughtful, just be human, just be yourself.
Remember that these are people too who are hiring people like you because they need to fill a business need. And I think the more that you separate out that from this passion that is the center of your soul and also know that it has this other aspect of being a business it will allow you to do more things like outreach.
MARK: I love the way you say that you're an introvert who's learned to be more of an extrovert. Because I'm absolutely an introvert on any kind of scale that you would care to mention, on top of that, I'm a poet and even worse than that I'm British. And so what I say to clients sometimes is, 'Well, look, if I can do this, then you can do it.' There are some people who are quite happy doing it. But a lot of creatives are introverted because we gravitate to doing things that take a lot of solitary concentration to get it done.
KRYSTAL: Yeah, absolutely.
MARK: But you could be the opposite and you could be great at reaching out and partying and networking, but actually find it hard to sit at the desk, so nobody gets a free ride.
KRYSTAL: Exactly. And you have to keep that introverted part of yourself. As you said, it would be hard to sit at the desk all day and really delve in and focus and get in the zone if you're just extroverted all the time. So there's a time to be introverted and observe and be in that world but then you have to step out of it and put on another hat and do the business side and outreach side as well.
MARK: How do you manage that transition or those two roles so that they don't interfere with each other?
KRYSTAL: It's difficult. Sometimes they do and it takes a little bit of discipline, to be honest. I think just knowing how to manage your time. A great thing for me is to set aside specific amounts of time that I'll commit to outreach. And you almost get into a particular kind of zone when you do that. And then if you have a whole day where you don't have any meetings, you don't have any events, or you don't have any times when you're talking to strangers on a podcast, then that's your time to sit down and be your introverted itself and really delve in, get into that yummy kind of zone time.
MARK: I really like that idea that you can get into the outreach just as much as you can maybe get into flow when you're doing a piece of illustration. I think it's David Allen, who said somewhere, 'If you batch all your most difficult phone calls, then you don't have to work yourself up to make the call every time.' You work yourself up to do the first one and then you do that. And then you do the next one and the next one, and the next one, while you're in uncomfortable phone conversation mode and then you've blitzed through it.
KRYSTAL: Exactly.
MARK: And you've got the rest of your day or the rest of your week even to get back to doing the things you enjoy the most.
KRYSTAL: Exactly. I think that's the hardest thing about business, and building your own business, running your own business is not so much oh, how to fill out W9s or whatever or budgeting or what have you. It's actually the psychological part of it and the hat switching that's going on. It just takes work. It just takes discipline.
MARK: Yeah, a bit like the artistic side of things. Because if it was not emotionally demanding to sit there and produce brilliant illustrations or learn the skill, or to write a book, or whatever, a lot more people would be doing it. And it's the same on the business side, that very often the emotional… what Seth Godin calls the 'emotional labor' is the hardest bit.
KRYSTAL: Yeah, exactly. Oh, I love Seth Godin. Yeah, he really inspired me into this world as well.
MARK: And he can turn a phrase too.
KRYSTAL: Yes.
MARK: So, we've talked about some of the really hard things, the roller coaster of feast and famine, to mash up the metaphors a bit, the fear of reaching out, overcoming introversion and so on.
Tell us a bit about what makes it really worthwhile when you're your own boss and you've got your own company, and you're doing the work you love to do?
KRYSTAL: To expand on the metaphors, just the whole rock gathering moss bit is so fulfilling and so gratifying. When you're starting out so small, like I said, a couple of years ago, starting off with one client, and then building that up, building it up more, and then having these clients that come to you over and over and over again, that's the most like gratifying thing. But like, oh, I did a good job and they trust me, and they respect me. And that's just the best. It's just something that you have control over. What you put into it is what you get.
And so that's something that I love. And you never know what's going to come into your inbox. It's always an amazing surprise. I obviously loved the security of a full-time job, but there's something just so exciting about like, not quite knowing what the upcoming months are going to hold for you, what clients are going to come through your door, what exciting projects you're going to get. There's so much variety and so much to learn too. With every company that I take on that's vastly different, you're learning about what they do, what they're trying to do for the world, and what they need, and sometimes it requires a different style, a different way of thinking. And so that's the most exciting part is just the variety and growth.
MARK: I guess this is, if you like, the opportunity dividend that you get paid. If you reach out and you put yourself out there at some point, word gets around, people notice what you're doing and then they start coming to you. And as you say, you wake up and there's a nice email in your inbox with an opportunity you would never have thought of.
KRYSTAL: I think the most gratifying thing is when an email starts with, 'So and so referred me to you.' Yes, that's the best.
MARK: Okay, so staying with the tech world for a moment, because this is something we were talking about earlier on before we started the call, is I think there's a lot of good effort going in to encourage women to get more involved in tech particularly on the coding side, the technical side of things.
What's it like, as far as illustrators are concerned? How's the gender balance there?
KRYSTAL: I think the gentlemen from my point of view, when I think about the community of illustrators that I have here, I think that it feels equal parts, men and women. I think a lot of the sensibilities might be a little bit more male-oriented. But all in all, I think it feels okay for me. I see a lot of amazing effort and I see a lot of women empowered art being done by women as well. That's really inspiring, really cool.
I'm part of a co-working space here called The Wing. They have locations all over the world really. And so, I think that's a really great way to kind of get into the female community and see what a lot of women are doing and how they're leading and that's always really inspiring.
MARK: Obviously a lot of the users are going to be female so it makes sense to have that diversity represented in the teams that are actually creating the product in the first place.
KRYSTAL: Oh, yeah, absolutely. And I think of the projects that I've been a part of, for example, going back to Thumbtack, and considering color palettes, for example, you have to be very mindful of what you're saying with the most subtle of things. It was like, okay, let's not use too much of that purple. That feels a little bit more feminine. Let's not use too much of that blue. That feels a little bit more masculine. What's that balance so you can kind of appeal to as many people, as many different demographics as you can?
So, all of that needs to be put into consideration, the diversity of your characters, for example, is so huge, making sure that you represent everyone.
MARK: Again, a lot of these platforms are going to be rolled out worldwide so you've got a lot of different cultures that you've got a touchpoint with.
KRYSTAL: Oh, yeah, absolutely. But that's what's so fascinating about illustration is that you could fit in all those people in different inventive and creative ways.
MARK: Okay, so coming back to our imaginary – but hopefully not imaginary! – listener, there are quite a few people listening to this who may be thinking, 'That sounds like a really exciting path that Krystal has carved out. I would love to follow that.' And of course, there's going to be all the doubts and yes, buts in their mind.
If somebody is in that position, and they could be an illustrator, they could be a different kind of creative, when you look back, what is there that you would like to share with somebody that maybe you wish you'd known when you set out?
KRYSTAL: I think one of the biggest things is, going back to the outreach thing, I think something that I would say to myself all the time that helped, and I mean, this is a little like nerdy because it's just a Nike saying, but just do it. You can always see a pathway to getting what you need and what you want. And just do it. Just take the first step.
I think another thing is this can be a very isolating career. A lot of the times you're very much alone and finding your community is so, so important. And that's been major for me, to be able to find a really great network of other illustrators. I have a lot of illustrator friends who are more in editorial or they're more in concept art, but there's a lot of similarities within the industries that you could talk about and relate to, and that helps so much. And so I would find that pronto.
MARK: Yeah, I think that's really important because it's so easy when you're at home, in your own studio, or office, or whatever to feel that because I'm struggling, there must be something wrong with me. How come I haven't figured this out? And then you go along, and you meet people who do the same thing. And very often you find oh, they've all got the same challenge. It must be an occupational hazard.
KRYSTAL: Exactly.
MARK: If I'm in a room full of poets, I can have conversations with them and find commonalities with them I wouldn't find anywhere else, or the same with coaches or podcasters, or whatever.
KRYSTAL: Exactly. I think another thing is to just be authentic. I know that's kind of what everybody is saying now but there is a lot of truth to that. I think when I was first starting out, I'm being paralyzed by writing these emails or approaching someone. I would just be so scared like 'Oh, what's the perfect thing to say, and what's the…' And sometimes it's just recognizing that people are humans. And I think that's what I'm learning with social media too is that transparency will actually take you a long way. Not the kind of transparency where you're making someone carry your burden. That's not what I mean. But being more just yourself and not being afraid to be quirky or share ideas, be you.
MARK: Circling back to what we were saying earlier on about different worlds coming together, I get a real sense that your quirkiness, your difference from your clients' worlds is actually really key to the value that you deliver for them, that you are outside of the tech mindset and you can look at things maybe from more of the user end.
KRYSTAL: Yeah, especially you're in the business of creating an emotion, and expression and so you have to, you have to show that side of yourself. And that's actually the most intriguing part even though it's kind of the most challenging and vulnerable place, right?
MARK: Yeah, because if you don't feel it they won't feel it.
KRYSTAL: Exactly.
MARK: Okay, so talking of next steps and reaching out, I think this would be a good time Krystal, for you to share your Creative Challenge with the listeners. So if this is the first time you've heard this show, this is the point of the interview where I ask my guest to set you, the listener, a creative challenge. This is something that you can do or get started on within seven days of listening to this conversation and that will stretch you creatively, professionally, and very likely personally as well.
Krystal, what's your Challenge?
KRYSTAL: My challenge is you have that client in your mind that you would really, really love to work for. For example, mine was The New York Times. I've heralded The New York Times so much. I really, really wanted to do a project with them. And so for my example, I booked a trip to New York and I emailed as many art directors as possible at The New York Times and some other publications and just wrote, 'Hey, I would love to work with you guys. Here is my portfolio. I actually will be in New York this week. Let me know if we can set up a time to meet for coffee.'
I reached out to enough people, and I got a response and got to meet with an art director at The New York Times and a couple of months later got a project from them. So I inspire you to kind of do the same. Maybe not take a trip to New York but just email that client that you've been paralyzed about. Just being you, just write a thoughtful email, show your portfolio and why you want to work with them.
And if you don't hear back from them in a couple of weeks, follow up because that's kind of the secret sauce as well is following up. And yeah, that's it. I hope it works out and good luck.
MARK: I love this Krystal because from the outside someone could see you in The New York Times and think 'Oh, it must be nice for her. I wish I could be in The New York Times.' But this is the bit that we don't see, isn't it? This is the nerve-wracking bit or the boring bit where you've already emailed maybe half a dozen art directors and not heard any response and you think 'Oh, well maybe I won't send anymore.' But actually, if you persist and if you follow up, like you say, you only need one person to say yes and have coffee and come up with a commission and something magical has happened.
KRYSTAL: And that is the keyword actually is persistence. That is I think 60% of this job is being persistent and reaching out to that potential client, following-up a couple of weeks later. A couple of months later follow-up with new work. And then a couple of months later after that, follow up with more work and more work, and just keep emailing until you get a response.
MARK: I can feel the fear down the pipes from iTunes, people listening to this and thinking…!
KRYSTAL: Yeah, and I was wasn't without fear.
MARK: Well that's great but you're doing it anyway, right? Could you say a little bit about how to make an email that's going to connect with them, because everyone's fear I know is going to be 'Well, I don't want to be annoying, I don't want to be spammy…'
How do you craft an email that is more likely to get their attention and get a response?
KRYSTAL: First of all, it needs to be concise. Nobody is going to read two paragraphs of what you want to say. So you need to be concise. You also need to be very personal because the reality is that a lot of these people get spam emails from different agents or what have you.
So, a way that I like to do it is, 'Hey, I really loved that illustration that you commissioned for this one article,' or something like that. Do a little bit of research before so you know what to write.
Obviously, tell them what you are about in a nice, concise sentence. For me, it's I specialize in brand marketing and product illustration. And obviously a link to your portfolio, a couple of images that relate to what they do always helps. And that's it. And just be personable.
MARK: Brilliant. Thank you, Krystal. That's a great challenge and a really enlightening interview.
So if somebody is listening to this and they would like to know more about you and your work, where should they go online?
KRYSTAL: Just to my website, krystallauk.com or you could really find me on Twitter, or Instagram, just with the same handle, just my name Krystal Lauk.
MARK: And that's Krystal with a K and L-A-U-K is Lauk. And obviously, as usual, we'll put all the notes in the show notes for this episode. Krystal, thank you so much. I've really enjoyed this and I know my listeners will enjoy it too.
KRYSTAL: Well, thank you so much for the honor.
About The 21st Century Creative podcast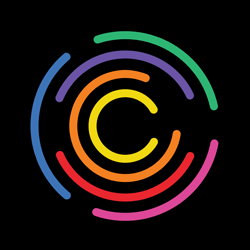 Each episode of The 21st Century Creative podcast features an interview with an outstanding creator in the arts or creative industries.
At the end of the interview, I ask my guest to set you a Creative Challenge that will help you put the ideas from the interview in to practice in your own work.
And in the first part of the show, I share insights and practical guidance based on my 21+ years experience of coaching creatives like you.
If you'd like my help applying the ideas from the show to your own situation you are welcome to join us in the 21st Century Member's Group.
This will give you access to Goal-setting, Accountability and Q&A videos, as well as other exclusive insights and glimpses behind the scenes of the show. Due to the pandemic, membership is currently on a pay-what-you-want basis.
Your membership fee will also support the podcast and help to make it sustainable.
Make sure you receive every episode of The 21st Century Creative by subscribing to the show in iTunes.