Podcast: Play in new window | Download
Subscribe: Apple Podcasts | RSS
This week's guest on The 21st Century Creative podcast is Patricia van den Akker, the Director of The Design Trust, an organisation based in London with a mission to help designers and makers 'create a business they are proud of'.
Patricia is also the author of Dream Plan Do, an annual planner journal to help creative entrepreneurs reflect, plan and take action throughout the year.
One of the themes of The 21st Century Creative is 'something old, something new' and Patricia is a fantastic example of this – many of the creatives she helps are living in remote areas, using traditional craft skills that go back generations, and they are often working in super-specialised niches.
Patricia helps them thrive by reinventing their business model and their marketing communications so that they can reach their customers wherever they are in the world.
I've known Patricia for years and worked with her on several occasions, running workshops or speaking at her events. It's always fun to go to a Design Trust event, because you're guaranteed to find yourself in a room full of talented and enthusiastic people who spend their lives creating all kinds of beautiful and useful things.
In this interview Patricia gives us the benefit of her experience of working with hundreds of creatives, about what it really takes to succeed in a small creative business. She has a lot of interesting things to say about the intersection of artistic tradition and our modern connected society.
If you run a creative business of any kind, you'll find plenty of practical inspiration in this interview. And if you see yourself as good at your creative work but clueless at business, I recommend you listen right to the end, where Patricia points out how your artistic skills could actually be the key to unlocking your success as a creative entrepreneur.
The 2019 edition of Patricia's Dream Plan Do planner journal for creative entrepreneurs will be available to pre-order in October – if you want to know when it's available, sign up for updates at Dream-Plan-Do.com.
About The 21st Century Creative podcast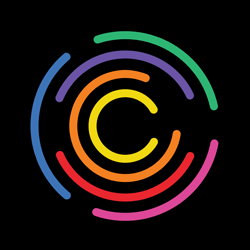 Each episode of The 21st Century Creative podcast features an interview with an outstanding creator in the arts or creative industries.
At the end of the interview, I ask my guest to set you a Creative Challenge that will help you put the ideas from the interview in to practice in your own work.
And in the first part of the show, I share insights and practical guidance based on my 21+ years experience of coaching creatives like you.
Make sure you receive every episode of The 21st Century Creative by subscribing to the show in iTunes.