When you set out to earn a living from your creative talent, you're aiming pretty high.
Whether you're an artist, designer, writer, actor, musician, filmmaker, entrepreneur, or working in another creative field, you know that competition is fierce and only stellar work gives you a chance of success.
If you've been in the business for any length of time, you've probably also noticed that creativity is not enough. Like it or not, things like motivating yourself, choosing the right career path, managing your workflow, understanding your intellectual property rights, building a reputation, and convincing others of your worth can make or break your career.
But if you're anything like me, the idea of a conventional job is something to be avoided at all costs. Which means the usual career advice isn't much use to you.
This is why I'm inviting you to become a 21st Century Creative, and take an alternative route to success…
When you sign up, you'll receive The 21st Century Creative Foundation Course – a FREE 26-part creative career guide, delivered to your inbox. It will equip you with essential skills to succeed in the 21st-century creative economy – whether you're a freelancer, independent artist, entrepreneur or employee.
The course is taught by me – Mark McGuinness – based on my 21+ years' experience of coaching and training creatives of all kinds. I'll be your guide through the maze of opportunities in the creative industries.
As well as the 21st Century Creative lessons, you will also receive the following:
The 21st Century Creative Podcast – featuring interviews with leading creators in the arts and the creative industries
My articles about creativity and related matters, on the Lateral Action blog and elsewhere
Offers (and special offers) for my books and other products
Announcements of my coaching programs, workshops and other events
To get started and receive your first lesson right away, just enter your email address in the form above and click 'Join the course'.
Who the course is for
I've written the course for the specific needs of creative professionals, including:
Professional Artists and Performers of all kinds
Creative Freelancers – e.g. designers, photographers, copywriters
Creative Entrepreneurs – running unconventional businesses fuelled by their creative talent
Creative Industries Workers – e.g. agency and studio staff
What you will learn
The 21st Century Creative will teach you the knowledge and skills you need to achieve your ambitions as a creative professional.
Topics covered include creativity, productivity, networking, intellectual property, marketing, sales, managing money, motivation, communication, presentation skills and managing creative teams.
On the journey you'll learn:
why following your heart makes sound business sense
the most powerful types of creative thinking
how to handle a creative block – when you're supposed to be the creative pro
why opportunities just land in some people's lap (and how you can be one of them)
the most effective ways to make a living from your creativity
why having a resume could handicap your career
how to turn your website into a magnet for new business and career opportunities
the weird and profitable properties of intellectual property
how to sell without selling out
what to do with all the money you earn
why other people seem so weird – and what to do about it
how to succeed in the face of overwhelming odds
How the course works
There are 26 lessons in The 21st Century Creative Foundation Course, delivered as follows:
Lessons 1-10: once a week
Lessons 11-26: every two weeks
This schedule is based on feedback from students, who asked for the later lessons to be spaced out to allow more time to absorb them.
Each lesson will be sent to you via email and includes:
An article explaining the what, why and how of the topic
A practical worksheet for you to download and complete
Links to extra resources – articles, books, ebooks etc
Having written the lessons myself, I'm obviously keen for you to read every word. 🙂
But it's even more important that you take action based on what you read. That's why each lesson comes with a worksheet full of questions and suggestions for action.
Plus: The 21st Century Creative Podcast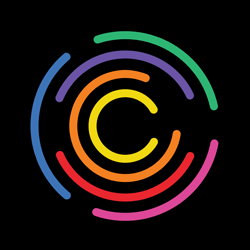 As well as the 21st Century Creative lessons, I'll send you every episode of The 21st Century Creative Podcast as soon as it's released.
In the podcast I share insights from my own practice as a writer, and my work as a coach. I also interview outstanding creators in the arts, business and other fields, probing for the secrets of their success and the lessons we can learn from their example.
Plus: save on my books and other products
Whenever I launch a new book, course, or other product, 21st Century Creatives have first chance to get their hands on it – often at a significant saving.
So if you want to give yourself the best chance to succeed, and take advantage of some great offers to help your creative and professional development, make sure you're enrolled on The 21st Century Creative.
Your guide – Mark McGuinness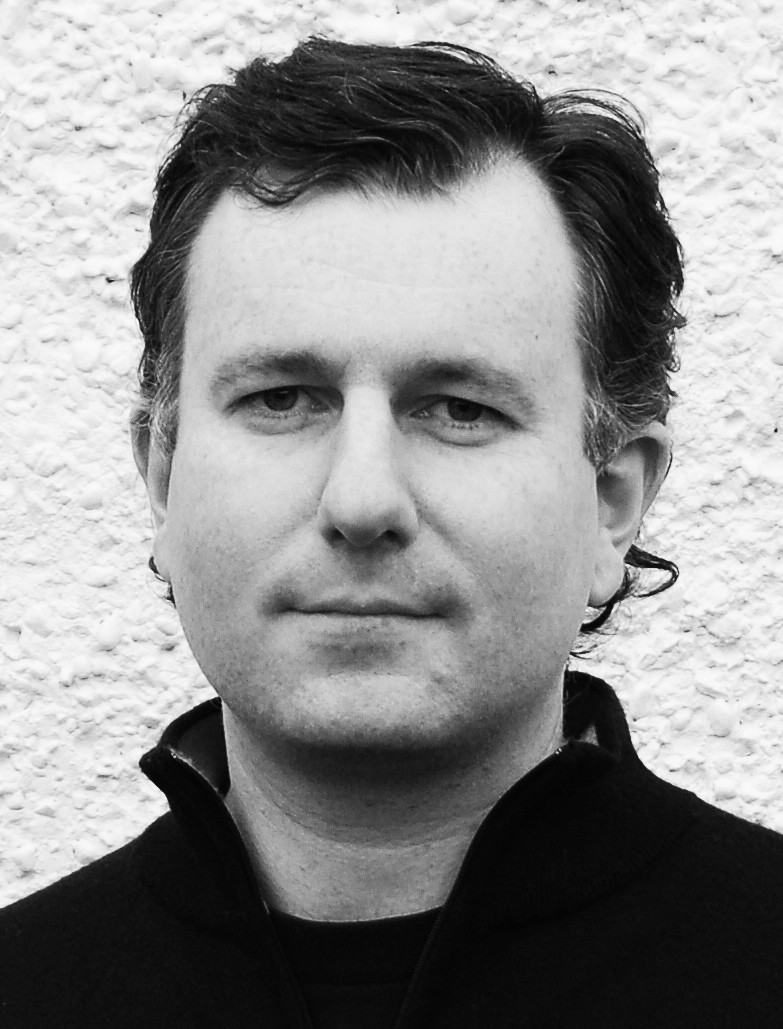 I'm a poet who earns my living as a coach for other creative professionals.
My poems are published in various literary magazines, and have won prizes in national competitions here in the UK.
I started coaching artists and other creative professionals in 1996. Since then I've worked with all kinds of creatives, including visual artists, photographers, writers, actors, filmmakers, designers, musicians, architects — and many others.
I've also consulted for organisations including the BBC, Channel 4, Magnum Photos, McCann Erickson, The Royal College of Art and The University of Warwick.
My work has been featured in Vogue US, The Wall Street Journal, Creative Review, and on the Discovery Health Channel. Conferences I've spoken and delivered sessions at include 99U in New York and HOW Design Live in Boston and Chicago.
I've published three books for creatives: Resilience: Facing Down Rejection and Criticism on the Road to Success; Motivation for Creative People; and Productivity for Creative People. I also contributed to two bestselling books from 99U: Manage Your Day-to-Day and Maximize Your Potential.
Over the last decade I've transformed my business into a digital enterprise, writing two popular blogs for creatives, coaching clients all over the world via webcam, and selling books and delivering e-learning courses to thousands of students.
My clients tell me what it's really like in the pressured workplaces behind the glittering facades of the creative industries. While there are rarely easy solutions to the problems they face, I've paid close attention to what works — and what doesn't.
The 21st Century Creative is my way of sharing what I've learned from hundreds of clients and my own experience, about what it takes to succeed as a creative professional — while maintaining your integrity, peace of mind and enthusiasm for your work.
"Mark McGuinness is a rare cat—part poet, part coach for creative professionals, part old-time, overeducated Brit who thinks deeply about stuff you and I have never heard of."

Steven Pressfield, bestselling author of The War of Art
Ready to set out?
If you're ready to embark on your creative adventure, just enter your email address in the box and press the magic button.
This is your confirmation that you would like to receive:
The 21st Century Creative Foundation Course
The 21st Century Creative Podcast – featuring interviews with leading creators
My articles about creativity and related matters, on the Lateral Action blog and elsewhere
Offers (and special offers) for my books and other products
Announcements of my coaching programs, workshops and other events
Important: once you send me your email address, I'll send you an email containing a link that you need to click in order to confirm your subscription. This is to protect your privacy and ensure that you only receive emails you have opted in for.
You are free to unsubscribe from the list at any time, and never receive another email from me. Every email I send you will contain a link for you to do this easily.
I will never share your email address with anyone else. As a coach, confidentiality is extremely important to me, and that applies to your email address just as much as a coaching conversation.
OK, there's a ship about to sail with your name on it. You know what to do if you want to be on board. 🙂
Mark McGuinness
What creatives say about the course
Over 11,000 students have taken the course. Here's a small sample of the enthusiastic feedback I've received from them:
"Let me take this opportunity to THANK YOU! I've found the course full of great stuff and it's definitely helped me clear my head and get down to doing the work…

"Since completing the course I've 'dared to ship' 5 books I'd written over the past years. Now they're on the Amazon Kindle selling pretty well. So now I'm a Creative Entrepreneur and it sure beats being a frustrated author with too many manuscripts in the desk drawer!"

Claudia Ruiz Arriola – ElZoológicodeYahvé.com
"The 21st Century Creative has helped me make advances in all levels of my creative practice – the actual act of creating, reflecting on my practice, promoting my work, creating an image, building confidence. (Thank you!)

"Lessons provide both food for thought & actions to carry out. The topics address the creative practice as a whole – most resources only focus on the actual creative process or only the business side of things.

"One of the joys of this series of lessons is learning things I didn't know I needed to learn."

Nicole Murphy, Composer – NicoleMurphy.com.au
"The 21st Century Creative has given me:

A wider knowledge of myself and the industry I'm in
An understanding I'm not alone in some of my feelings
Focus
Appreciation and respect for others that 'make things happen'
Ability to make things happen myself
More understanding of networking and content marketing
A different understanding of the value of the internet"

Simon Oliver, Graphic Designer – SimonOliver.co.uk
"It was comprehensive and insightful, but more importantly, actionable. The worksheets helped copper fasten the lessons and hammer the points home. The articles themselves were laid out in an easy to digest format too.

"For artists of any discipline, the 21st Century Creative will bring your creative career forward and fill your mind with great ideas.

"It has shed light on some shadows around art vs. success and taught me how to better handle rejection, indifference, and criticism. It has also shown me that I'm on the right track. I just need to leave a a few more comfort zones to progress further."

Conor Ebbs, Songwriter – ConorEbbs.com
"I loved the practicality but also the way you understood the issues I face. I didn't feel so alone and that was a huge encouragement for me.

"Last February my husband left his full time position to work with me, taking my freelance design business from a one woman show to a …business.

"Your lessons have helped me to understand that I have options. That there are paths that might work for us that don't necessarily follow the model I think we both started with. It's been a compass for me.

"I think both of us are more inclined now to think about developing products rather than working towards constant service, and we value our work much more. You have also helped me with the creative side of things, inspiration, etc.

"I want to go back and reread these. There was so much, I know I need to go over a lot of it again and see that as I look at this list of lessons."

Anne Sallee Miles, Owner, Red Toad Media
"Almost all of the lessons were practical and applicable to my creative practice. A lot of other resources are too focused on 'regular' business (corporate, in-house) or swing to the other end (too esoteric/new agey).

"It helped me refine my message and define what I want to be doing with my business and art."

Aaron Winters – AaronWinters.net
"Though I've been a songwriter and musician for years, I'd convinced myself that I couldn't make a living with music; couldn't even make money with it. The 21st Century Creative lessons have helped me challenge my beliefs about creativity and commerce.

"Rather than being spoon-fed the answers (which would certainly have been wrong) there were questions; deep probing questions that drove me to dig up answers from my own head and heart.

"Never once did I feel you were selling me an easy answer, a get-rich/famous quick scheme. There's no paint-by-numbers blather. I need solid psychological and emotional reasons to keep creating, and this has been a great start."

Joel D Canfield, Author
"I like the fact that your writing is based in the real world – it's encouraging and motivating without being fluffy, rah-rah motivational nonsense.

"The 21st Century Creative has helped me to resurrect my long-lost creative self and get working on some projects I've wanted to work on but never quite found the time. It's also allowed me to admit to myself, after years in the corporate world, that I do have creative skills and talents that need to be exercised. Thanks!"

J.T.
"I loved the format: very easy to read and follow. The graphics were great too. The content was right on the money, in a sense like I felt it was directed to me."

Gustavo, Oceanographer and Cartoonist – Frugal-Science.com
"Great content, along with worksheets to help a person think and apply the lessons to one's own situation, plus links to additional resources if one wanted to delve further on a topic.

"I took a leap (for me) during the course and entered my art quilts into a local juried art show. I not only got into the highly competetive show (40 out of 130 artists got accepted), I was 1 of 9 artists who had all three of their works accepted. I don't think I would have even entered, but the course helped me focus on what I want to achieve and has given me some momentum despite other major life interuptions in the past 4 months."

C.J. Betterley
"The 21st Century Creative and the way you have structured it with easy to read passages and lingo was really helpful! Also the topics you cover have been so VERY pivotal in bringing understanding around the fact that creative people can and do succeed!

"The links to other websites, books and articles were also very helpful to provide points of view that assisted in understanding the concept. The 21st Century Creative also showed me the ways in which success happens which helped to light the fire under my arse toward the creation of my business! Thank you!

"I have needed validation about my choice of path and The 21st Century Creative has helped me with that. Also I have stepped further into creating a business of which I am now in the toddler phase! Yippee! I have a deeper sense of knowing that I can do this! I know that I can look back on any article to find tips that will help spur me forward or bring insight."

P.S.
"I liked the style and system of communication. It's practical and at the same time spiritually engaging.

"It has given me an orientation in life. Formally I had no idea of what to do or become, but 21st Century Creative has helped me decide a carear path (Motion Graphics and Web Design), as a Multimedia professional.

"The lessons have helped me to create areas of focus and also to see the realities that are invovled in building a career. I am still in the process, and I believe that with time every effort will pay in kind and cash."

Isaac Chukwuemeka
"Every lesson is a sparkling gem on its own. Each lesson comes with a basket-full of resources which add further depth to an already very thorough investigation into the subject.

"Everything is delivered with a careful personal touch by the author. Personal stories attached to the lessons make them even more memorable.

"Because the author himself is a creative (poet), the course is de facto his handwritten LETTERS to other creative-hopefuls, letters just as passionate as Rilke's.

"It has made me more aware of things that makes a creative more creative.

"It has given me a positive affirmation that I can be allowed to call myself a trainee-creative, even no one else would see me as such.

"'Creative Doing Beats Creative Thinking' is the best summary of what I've taken away so far.

"Also highly practical and user-friendly.

"A priceless gift to all creative-minded people."

Chieko Persimmons, Writer
"I haven't found anything else like it. I think creative people generally feel they don't fit in with the rest of society, and it's great to finally be 'understood'!

"And its author…

"You communicate in a friendly way, it's not preachy or authoritative, there seems to be a lot of love in what you do. Good people – friends – are sometimes hard to come by in this busy world, so reading your work has been like 'getting mail'."

Marni Farrant
"I enjoy hearing about your own experiences and how you've overcome challenges. The resources at the end are always useful, especially because you can pick and choose those that are most relevant."

S. Ramsey Watson
"The course has helped me find more confidence in approaching my trade, that the barriers I encounter are normal and overcome-able (is that even a word?), and that I'm not alone when I feel something (whatever) is overwhelming."

Martha Downs, Custom Furniture Designer, DownsWorks.com
"Thank you Mark for the 21st Century Creative course which I throughly enjoyed and found extremely helpful. I liked the whole course and learnt a great deal from it.

"I like the clear accessible format of the course, the humor and comprehensive list of resources. In particular I like the fact that a lot of the content of the lessons are based on personal experience so there is a sense of being encouraged rather than told what to do.

"It has helped me to draw up a structure which supports my creativity and approach marketing my work in a broader more varied manner.To think outside and also when appropriate inside the box."

Ahrabella Heabe Lewis, Artist – AhrabellaHeabeLewis.co.uk
"I liked the optimistic point of view in the articles. Also when I was reading the articles I always felt that I was reading someone's real ideas, nothing artificial… I felt heart from the articles."

Jolana Popadakova
"I love the tone of your language that's more like talking to a good friend or likeminded creative spirit rather than a reading a dull text book. All your topics are mostly relevant and I enjoyed all of them of course finding some of them more relevant for myself and my work than others.

"I also like all the references to what other people say. makes your work trustworthy."

Bette Bondo, Fashion Designer – BetteBondo.com
"The timing of your lessons was perfect for me – as my business was stuck in a rut with little direction and I wasn't sure where to go and what I should do to get out of it.

"I found you helped me re-think where I was at and what I was doing and you had me questioning where I wanted to go. You asked the 'right' questions to enable me to move forward.

"The most useful information for me was identifying who I am, what I wanted out of my business and especially what I wanted my business to 'give' to others. Identifying my target market and USP through your pointers was crucial.

"Before your course I found ; subconciously was working on this but your course made it black and white. It gave me the opportunity to sit down and answer some of the 'hard questions' you posed.

"You have helped me achieve a clearer direction of who I am and what my business direction is. Most importantly what my goals are."

U.D.
"Regular inboxed goodness – logical thinking in the structure of each lesson and each always held something to ponder over. Personal stories helped also. I found creative encouragement in almost every post for 26 weeks.

"I believe it helped to strengthen knowledge that sat inside of me (sometimes nigglingly), giving me another person's words wrapped around some of my own learnings or inklings.

"This gave me more resolve to get out and create and write in many different forms, to feel more confident in contributing to my local community, and most importantly I found the courage to actually tell people I am creative, an artist and a writer."

S.A.
"The course was thorough and covered every aspect one needs to succeed as a creative entrepreneur. Furthermore, the delivery of the course was specific to creatives and did not include lots of boring business speak, which makes me cringe!

"It's allowed me to realise the importance of marketing, especially content marketing, as a creative entrepreneur and how I can harness my creativity to get the best results. For instance, I always felt instinctively that multi-tasking just did not work, and it was lovely to have some confirmation on that.

"It's also made me realise how creativity is now a sought-after commodity in the world's economy and that with just 1,000 loyal fans it IS possible to work doing the work that I love."

Liane Rose-Bunce, Actress
"I liked the tone of voice, the structured approach, the worksheets, the many extra resources in links, the 'recognition' (it helps knowing there are others like me), the combination of reflection and action."

Jet Sebus
"I loved everything about the 21st Century Creative!

"The most important thing it gave is HOPE with every lesson, that things are possible and they will happen.

"Thank you."

C.M.
"Great resource – Looked forward to weekly then bi-weekly lessons.

"It helped me understand what is involved in becoming a creative professional from many different angles."

Janet Daley
"Very broad range of subjects, that were all discussed in-depth. Great links to other sources, good workbooks.

"Very trustful. Not too much sales (like some information-marketing-people do), but you do apply the 'laws' of information marketing very well. In this regard, you are a great example for me. You showed me how to use the ideas of information marketing in a creative and respectful way. Loved it!"

Ellen, Faxion.nl
"The 21st Century Creative is great for two reasons: usefulness hence all the tips provided are easily applicable to real life challenges, and the positive vibrations which are transmitted through every lesson."

Gordan Zoric
"I am so delighted and impressed with the 21st Century Creative course. I have noticed a seemingly huge number of people online who seek to sell services that do not offer even a miniscule fraction of what you are providing for free in the course.

"Your work shows that you walk the talk of having a thorough grounding in what others have said and what is known about fostering creativity, whereas many other people give advice based solely on a narrow personal one-size-fits all philosophy.

"Thanks for the quality, and I am only on week 4!"

Fritzie
"I want to express my gratitude to you for writing and providing the 21st Century Creative to creative professionals who may have trouble getting to their goals.

"Your course was specific, hit every topic, gave me time to think, allowed me to interact (with PDFs and Word Docs), and expand (with additional resources provided).

"I cannot explain how much this course has helped me. You are talented and gifted – I get the sense that you rather help people get to the first step instead of trying to sell, sell, sell."

"Thank you thank you thank you!"

Crystal Barrineau, Graphic Designer – AngriBunni.com
You've heard how The 21st Century Creative Foundation Course has helped some of the 11,000+ students who have taken it.
So if you'd like your creative career or business to benefit from the ideas in the course, simply enter your email address in the box and press the button.
This is your confirmation that you would like to receive:
The 21st Century Creative Foundation Course
The 21st Century Creative Podcast – featuring interviews with leading creators
My articles about creativity and related matters, on the Lateral Action blog and elsewhere
Offers (and special offers) for my books and other products
Announcements of my coaching programs, workshops and other events
About The 21st Century Creative