Hosted by poet and creative coach Mark McGuinness, The 21st Century Creative podcast helps you succeed as a creative professional amid the demands, distractions, and opportunities of the 21st century.
Each episode features insights from Mark and interviews with outstanding creators – including artists, writers, performers, commercial creatives, directors, producers, entrepreneurs and other creative thought leaders.
You can also take part in the Creative Challenge set by Mark's guest at the end of every episode.
The show is released in seasons of 10 episodes – and every season is carefully composed, with a balance of topics including creativity, personal and professional development, and creative entrepreneurship, as well as guests drawn from a range of creative fields.
Each episode can be listened to as a standalone – and it builds on ideas from previous episodes. So to get the most out of each season, start with the first episode in that season and listen to them in order.
Never miss an episode
You can subscribe to The 21st Century Creative in iTunes, Stitcher Radio, SoundCloud and TuneIn.
And if you want every episode sent to you via email, plus the free 21st Century Creative Foundation Course, you can join the mailing list.
Season One
In which we identify the big challenges and opportunities for 21st century creatives, discover that fiction is often truer than truth, explore the virtual worlds of the future, resist the seductions of email, and reconnect with our authentic voices.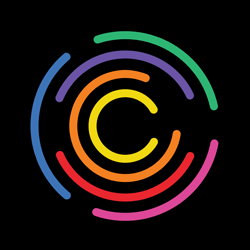 Episode 1: The Power of Community for Creative Professionals with Scott Belsky
Episode 2: Truth and Fiction with Steven Pressfield
Episode 3: How Virtual Reality Will Shape Our Future with Fabrice Bourrelly
Episode 4: Designing a Global Small Business with Laurie Millotte
Episode 5: The Successful Creative Mindset with Joanna Penn
Episode 6: Say Less, Ask More and Communicate Better with Michael Bungay Stanier
Episode 7: Kill Email Anxiety and Do More Meaningful Work with Jocelyn K. Glei
Episode 8: The Floatation Tank – a Short Cut to Your Superpower? with Nick Dunin
Episode 9: Freeing the Natural Voice with Kristin Linklater
Episode 10: Creating a Job that Doesn't Exist with Aileen Bennett
Mark McGuinness