Podcast: Play in new window | Download
Subscribe: Apple Podcasts | RSS
This week's guest on The 21st Century Creative podcast is Josh Szeps, a TV and radio host, political commentator and comedian, and creator of the podcast #WeThePeople LIVE.
Josh hails from Australia and has spent the last few years living and working in the United States. He was one of the founding hosts of HuffPost Live, the innovative online TV network run by the Huffington Post. There he interviewed guests including Russell Brand, Jeremy Irons, Michael Moore, Liz Hurley and Jesse Jackson.
Josh is currently hosting a radio show for ABC, the Australian national broadcaster.
Many of you will know of him through his podcast, #WeThePeople LIVE. The show's tagline is 'make debate healthy again', and it features live panel discussions in front of an audience Josh describes as 'as wise as it is drunk', as well as in-depth interviews and very lively discussions with guests including Scott Adams, Richard Dawkins, Joe Rogan and Louis Theroux.
Josh is never afraid to speak his own mind, but one of the hallmarks of his podcast is his willingness to invite people with radically different viewpoints to his own, and to attempt to engage them in a respectful and productive debate. The results are sometimes considered controversial, but never boring.
#WeThePeople LIVE has hit the No.1 Position in the iTunes comedy podcast charts on numerous occasions. And Twitter explodes with outrage on a regular basis.
In this interview Josh talks about his own path to success, and tackles some of the big questions about old and new media and how they relate to each other. He also has some great advice for those of you who want to carve out a career in the media.
Listen to #WeThePeople LIVE on iTunes or get the raw audio feed here. You can follow Josh on Twitter here and get updates about the podcast here.
In the course of the interview Josh mentions a feisty encounter between Madonna and David Letterman, which you can watch on YouTube here.
Episodes of #WeThePeople LIVE he references in today's interview are his conversations with Ben Shapiro, Scott Adams and Andy Kindler. He also talks about his interview with Jeremy Irons, some of which you can see here (at 2m 8s).
N.b. Josh used to spell his name phonetically as "Zepps" earlier in his career. But as he modestly explains, 'Now that I've become the world's most successful broadcaster, the original spelling of "Szeps" will do'.
About The 21st Century Creative podcast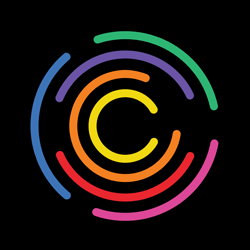 Each episode of The 21st Century Creative podcast features an interview with an outstanding creator in the arts or creative industries.
At the end of the interview, I ask my guest to set you a Creative Challenge that will help you put the ideas from the interview in to practice in your own work.
And in the first part of the show, I share insights and practical guidance based on my 21+ years experience of coaching creatives like you.
Make sure you receive every episode of The 21st Century Creative by subscribing to the show in iTunes.