Podcast: Play in new window | Download
Subscribe: Apple Podcasts | RSS
This week's guest on The 21st Century Creative podcast is Steve Lawson, a musician described by Bass Guitar magazine as "Britain's most innovative bassist, no contest". Instead of playing in a band as part of the rhythm section, the way bass players are supposed to, Steve is a solo artist, who creates what he describes as "melodic, ambient, wonky electronica".
And instead of chasing a record deal, stadium gigs or millions of stream on Spotify, Steve deliberately keeps his audience small and intimate. He releases several albums a year via an innovative subscription model, which frees him up to make music on his own terms. He's here to talk about his unusual path as a musician and how to build a sustainable career as an independent creator.
In the first part of the show, I reflect on the Black Lives Matter movement, and the importance of diversity for our creativity, for the health of the arts and the creative industries; as well as some thoughts about the interview I recorded with Monique DeBose for Season 4, where she spoke powerfully about her experience of growing up mixed-race in the US.
In the coaching segment, if you have a love-hate relationship with your phone, or if you're feeling your anxiety stoked by the stream of bad news and social media outrage at your fingertips, then I invite you to pick up a poem instead of your phone.
Steve Lawson
If you talk to most musicians about the state of the music industry, you will hear a tale of woe – no one buys music any more, piracy and streaming are killing music, it's impossible to get a record deal any more, and even if you did, it wouldn't be worth it, and so on.
But talk to Steve Lawson and you'll hear a very different story.
He experienced early career success in what now feels like the 'good old days' of the music business, getting regular gigs as a session musician and touring with the likes of Howard Jones and as the opening act for Level 42.
Steve has played headline sets at festivals across Europe, and recently he has also collaborated in the studio with artists including Reeves Gabrels and Jason Cooper of The Cure, and Mark Kelly of Marillion. So he knows what it's like to play for big crowds and with big stars.
But Steve decided to take a very different path.
As an experimental solo bass player, he occupies what by any stretch of the imagination is a pretty specialist niche in the music scene. Described by Bass Guitar magazine as 'Britain's most innovative bassist, no contest', he creates otherworldly cinematic soundscapes, improvised live, in his own words, 'with nothing but a 6-string bass guitar, an MPC-style MIDI controller and a bewildering array of pedals.'
His music has also been regularly played on BBC Radio 3, 6Music and numerous stations across Europe and the US. And he has been written about in The Times, The Guardian and The Independent.
Steve takes an equally unconventional approach to the business side of his music.
Most musicians bet their career on chasing the numbers – previously with the goal of having a hit record and filling stadiums, more recently getting millions of streams on Spotify and Youtube. But Steve has opted to build a strong relationship with a small but very dedicated following who really appreciate his music.
So you won't find his music on Spotify or Tidal. Instead, he makes most of it available via an annual subscription in Bandcamp – for a one off annual fee you get all the music Steve releases in a year, which is typically several albums' worth, plus his entire back catalogue.
He calls this Steve's Ever-Expanding Digital Box-Set and for his listeners, it's an incredible bargain, when you explore the volume and quality of its contents. It also gives them the opportunity to connect with Steve, giving them insights into his creative process.
In return, as he says in today's interview, his subscribers give him a valuable source of direct and honest feedback about his work.
It's working out pretty well financially too – he has enough subscribers to pay his rent, which frees him up to spend his time making the music he wants to make, and to enjoy teaching the bass to his students. So he has that very rare thing in the current music scene, a business model that makes his music sustainable, and where he is not beholden to labels or management.
I first met Steve about 13 years ago, at Social Media Club in London, a weekly gathering started by Lloyd Davis in the innocent early days of social media, when we were all excited by the potential of the new technologies to facilitate new social structures. We've stayed in touch ever since, mostly on Twitter, and as a subscriber to his music I can confirm that it's a phenomenal offer and a lovely surprise when an email arrives in my inbox every few weeks with another album from Steve.
Here at The 21st Century Creative of course, we are all about taking an unconventional path, and I wanted to showcase a positive story about the music industry – so Steve was the obvious choice.
In this conversation Steve tells the story of how he found his calling as a solo bass player, literally by accident, and how he tried various paths in the music industry before developing his own style and business model.
He talks about what makes his membership program work, when so many artists have tried without success. And he has some strong opinions about the state of the music business, how it keeps musicians stuck, and what musicians can do to achieve sustainable success on their own terms.
I should emphasise we recorded the interview before Covid landed, so we don't talk about the new challenges for musicians in a world where live music at public gatherings is currently banned. But I think it's entirely possible that subscription models like Steve's will become more relevant in the world of social distancing, so if you're considering this, it's really worth listening to what he has to say on the subject.
And there is plenty of wisdom in this conversation for those of us who are not musicians, such as elements of his creative practice and business model. But the most important thing I think we can learn from Steve is his attitude – contrarian, creative, and irrepressibly determined to succeed on his own terms.
So this is a great interview to listen to for all of us who want to make our creative practice and our creative career more sustainable over the long term.
Steve Lawson interview transcript
MARK: Steve, when did you start playing music?
STEVE: Ooooh. The question is normally, 'When did you start playing bass?' And actually, 'When did you start playing music?' is much more interesting because I think I probably first played recorder when I was five. And I went through a whole bunch of instruments. I remember my mum trying to teach me the guitar, and she showed me a G major chord and an E major chord and I couldn't hear the difference. I had no ear for it at all, they're not even in the same key so they're actually quite jarring. And I just wasn't able to discern the difference between them. So, there was this assumption that I had zero musical talent.
And I then tried violin and trumpet and was suitably terrible at both of them. And eventually landed on electric bass when I was 13. I got one for my 14th birthday because the kid next door, we just moved from Wimbledon to Berwick-on-Tweed and the kid next door was a drummer. So, I bought a bass off of a local school teacher for 25 quid. And definitely, there was that feeling of coming home, with going, 'Oh, this is what I should be doing.' And I was supremely terrible at it.
But it just suddenly felt like I think, my problem… and I think it runs across music education entirely, is that kids are being taught music they don't care about. And all of a sudden, I landed in a place where I can play music that I was actually listening to, and it wasn't just exercises out of a tune-a-day book. I was going, 'Okay, well, there's that song by The Who or that song by Queen.' Despite the fact it was mid-80s, we were all obsessed with the late 60s for some reason, and I could learn those tunes and play them. And as I got into different kinds of music, I could actually sit down with my bass and have a go working those out. And I think it was that connection between what I was listening to and what I wanting to play that solidified that as being, I think, the path that I wanted to be on.
MARK: So, okay, the kid next door was a drummer, so that's how you picked up the bass. But I'm intrigued about this feeling of, 'Oh, yeah, this is it. This is what I'm meant to do.'
What is it that you love about the bass?
STEVE: It's a really interesting one. I think the bass tends to attract a certain kind of personality. And it's weird because I now play solo so much of the time, which is quite outside of that. In its normal form, bass doesn't often sit on its own. This is so odd for me being the one talking about this because I've spent 20 years way outside of this. But the thing that drew me to it was actually that team thing of playing with other people, of not being the soloist, of not expecting a bunch of other people to support me while I go off and do showy stuff, but actually being part of that whole. And I really like that.
I like the sense that you were the bit the people dance to. I once did a gig in, a very odd gig in a jazz bar in Soho, filling in for the keyboard player in a funk band. And it was a student of mine that was on bass and they were looking for a keyboard player and they couldn't find somebody to cover. And he just went just on a whim said, 'Why don't we get Steve to come in and play the keyboard parts on bass?' Which was a fantastic exercise. It was totally weird. I'm glad that he was a lunatic and did that. But they asked me to go and do that.
But the odd thing was I suddenly realized that from the bass, when I'm playing bass lines, I'm very much in control of what's going in the band. I can slow the drummer down. I can speed him up. I can support the direction that the singer is going. There's an awful lot of control you have. You're basically playing in goal as the bass player. And suddenly, playing keyboard player and realizing I had no control at all. That I was sitting on top of what the rhythm section were doing. And I think there were situations where either the rhythm guitar or the keyboard sit as part of that rhythm chunk. If you listen to Bob Marley, the rhythm guitar is absolutely part of the rhythm section. It's not just bass and drums.
But in that situation, I realized that I would hit a chord and I couldn't drag things back. I couldn't push things forward. The rhythm section had its own momentum, and the rest of us were beholden to that. And I realized that that was one of the things I loved about being a bass player was being in that steering role and taking responsibility for that. Even though the audience much of the time weren't aware of it. They were aware of it when we screwed up. But until then, it was just the engine room. That was the thing that kept you going forward.
There are all these amazing metaphors that come out when people start talking about rhythm sections and bass playing, and they're often quite industrial, it's quite an industrious process. It's not about being showy. There's also a flip side of this. The completely opposite end of this, as a 14-year-old, was that my favorite member of so many of my favorite bands was the bass player. So, Nick Beggs of Kajagoogoo and Curt Smith in Tears for Fears and John Taylor in Duran Duran. They had the best hair, and so I was like, 'Great. I want to play what they play.'
So all of that, that kind of engine room stuff, of course, when it came down the line as I was playing, I was like, 'I love doing this. I like this aspect of it.' But then, it wasn't that long after I started that duality of playing bass in a novel and experimental way alongside this functional role became two sides of a thing. It wasn't I only wanted to play weird stuff on my own, but I loved the compliment that that gave to the functional side of it. And that's still there now. I still get a real kick out of playing other people's music and not worrying about the aesthetics of it in the sense that I like or dislike the music. But focusing in on the craft of it, and that art-craft split, that developing your craft so you can serve the music in a way that is where you're beholden to someone else's production or conception of what the song should be versus the unfettered exploration of art for its own sake. Although maybe we can unpack the fact that that's nonsense as well.
But that perceived duality was one that… it came about when I broke my arm and got kicked out of my first band at the age of about 15. I couldn't play normal bass for ages. And so, while I had this big plastic cast on my arm, I just borrowed a distortion pedal and started making a really horrible racket on my own. And that was the seeds of what I'm still doing now in a lot of ways. I started to see the bass as not just about being specifically about that role, but as being a tool for… it was just a lump of wood with a magnet on it and some strings and I could use it however I wanted to. And that became really rich seam to mine, and at 46, nearly 47, I'm still digging in that same space.
[MUSIC 1: 7'11"]
MARK: Tell us about your approach then because famously, you're an experimental bass player. What does that mean?
STEVE: I got that first bass in, would've been, 1986. And at the time, there were a couple of people who would experiment with bass as a solo instrument, or as a lead instrument. As a lead instrument, the pioneer was Jett Harris, the former bass player with The Shadows, who had a number one hit in about 1961, '62 with the theme from a film called The Man with the Golden Arm. And the whole melody is played on a bass and nobody knew it at the time. Nobody knew that it was a bass, but you listen to it now and it's this extraordinary sound. That particular piece of music is kind of groundbreaking without anybody referencing it these days.
And then through into the late 60s, early 70s, there was a guy called Colin Hodgkinson who played in a band called Backdoor, and he did blues tunes just for the bass. And then into the 70s, there was this explosion of jazz fusion, and people like Jaco Patorius with Weather Report, and Stanley Clarke who became, certainly within jazz, household names who were playing bass as a melody instrument but also as a solo instrument.
But it was still incredibly esoteric when I started doing it, and it was right up until I started gigging solo. My first couple of solo performances were either demos at music trade shows in the late 90s or… I did one performance for a contemporary theater group in a site-specific piece in a car park in East London, which was making random noise. But my first proper solo gig where people were buying tickets with my name on it was December the 15th '99, so we're coming up to the 20th anniversary of that.
And even at that point, playing bass on your own was like telling someone you made your own shoes. They were like, 'Wait. Wait. You do what?' 'Yeah, I'm just fashion them out of a bit of litter and I put bags over my feet with elastic bands on them.' It was, 'There are shops that sell shoes, why are you messing around like that?' And it was playing bass in your own was like, 'What? Because you have appalling hygiene and nobody else will stand near you? What's going on?'
MARK: No friends!
STEVE: Yeah, absolutely. There was this sense that… and well, for me, this is my instrument and I want to squeeze everything I can out of it. It's like the Dead Poets' Society version of bass playing. Suck out the marrow of the bass. And I remember, it was a pivotal moment for me was I used to go to master classes at the Bass Centre, which was a shop in Wapping. It was on Wapping High street. Back then Wapping was derelict. There was this one building that they got for dirt cheap at a certain point. Someone incredibly prescient had signed a 20-year lease on this building. And I used to go in there.
Even as a kid, my dad would drop me there to go and hang out there while he would go off. And he was a courier, so he would and deliver things around East London, and I would spend 2 or 3 hours as a 14-year-old sat in the basement and just looking at basses. It was extraordinary. But I used to go to master classes in there. And there was one by this French-Canadian bass player called Alain Caron, and he played just like 16 bars of a chord melody. That's a jazz term for playing the chords and the tune at the same time. A chord melody arrangement of 'My Favorite Things,' the John Coltrane version. And he just did it on a six-string fretless bass.
And in that moment, I went, 'That's the instrument I need to play.' It was like, 'Laaa.' You know? Angels singing and Monty Python cartoons playing trumpets. And I just saw it and spent the next two years saving up to buy that instrument. And I got it in September '99, I think, about 6 weeks before I went out and toured with Howard Jones. I got that six-string bass. But it was very much the sense that this was a blank canvas because so few people were doing it, and I was just curious. It wasn't about inspiration.
I keep pushing this with students that they're all waiting for inspiration to strike. And I say, 'You don't need inspiration, you just need curiosity.' That the pursuit of advancement comes to you wondering… I was just asking questions. I was going, 'I wonder what would happen if I did that?' And if you're waiting for something to come along and inspire you to greatness, you're going to miss those incremental steps through mediocrity that are required to get to where something is meaningful. And that process was driven for me by curiosity and me going, 'I wonder if I can get to that point?' I still can't play 16 bars of 'My Favorite Things' as a chord melody thing. I never bothered going back and learning that.
It was the potential within that tiny phrase that made me go, 'That's the space I want to explore. I don't want to learn that piece of music.' And then there were a couple of quite practical things that defined what happened at the start of my career that I'm still lumbered with now. One of which was that I got that first gig on December 15th, '99 because a promoter who's still working in London now, a guy called Sebastian Merrick, amazing guy who promotes a lot of music from Turkey and the Middle East, he saw me play a solo piece with a band that I was in. I was in this quite esoteric band called Ragatal. And he saw me do a solo piece and he said, 'Oh, have you got a whole set of tunes like that?' And I just lied and said, 'Yeah, sure. Loads.' I had one tune. And so he booked me for this gig.
But in between him booking me doing the gig, I had this tour with Howard Jones who had been my boyhood hero. 'New Song' by Howard is probably the first pop song I ever learned all the words to. I'd gone to my mum at the age of 12 and, 'Can I have my hair like that?' And showing a picture of him with this wicked mullet at that time. I was like, 'I want a mullet like that.' And obviously, didn't get it. I had this tour with him and so I had to learn those songs and rehearse those, and then go out on tour. So, I didn't have time to actually write a set of material for this first gig.
What I came up was with a series of start points for improvisation. They were 4, 8, 16-bar loops because I was already using… well, I guess we'll unpack what that's about in a moment. But I was already using looping technology to play things live, and then have them repeat like a long fixed delay. And so, I had these initial loops but I hadn't written tunes over them. I didn't have entire compositions, and none of them had a B section. There wasn't anything with a verse or a chorus. They were all these evolving repetitive explorations of particular tonalities or color or whatever. And it was only for the process of recording them that they became fixed in any way at all. And so, I recorded that show and put some of that on my website. The format at the time was Real Audio. I don't think if you remember that, which was a very early…
MARK: Vaguely, vaguely.
STEVE: … hyper-compressed web format of the late 90s. Terrible sounding, like AM-radio-level of horribleness. And I put a bunch of the recordings up on my website with that. And people went, 'This is great. When is the album coming out?' And I was like, 'Wait, what?' So, it wasn't that I had a strategic plan to become a solo bass player. I was curious. I was experimenting with it. I was using it as a demo thing for the… I'd met the editor of Bassist magazine at the time in a shop and said, 'I can do that,' sort of, Yosser Hughes-style. You know? 'Gis a job! All right mate, I can do that.'
And he did and I started writing for them. They didn't have anybody who was a specialist in pedals and technology. And so, I reinvented myself with that in the mid-90s. So, I was writing for them, and that meant that I then got to do demos of that stuff at trade shows and I could bill them a couple of hundred quid for doing it. That was the start point of me actually using those experimentations at home, pursuing that curiosity at the point where it actually had a utility. And I think that functionalism, it sort of stuck with me and it's been both an inspiration and a millstone at times, kind of wondering what it's for.
It's such an interesting question for an artist to ask because within post-Enlightenment art, we have this… or post-Renaissance even, I guess we have this idea that art shouldn't be functional. That function is for plebs and proles. And actually, the bourgeoisie are meant to have art that just exists for its own beauty and its own aesthetic majesty. And I've always deferred to a much more pop process, even while my music is sort of, I don't know, where it would land as soundtrack-sounding music, I guess. Maybe that's where it comes from. Maybe it's the idea that soundtracks have a utility, that they tell a story.
MARK: So, you went on this amazing journey of discovery, Steve. You followed your curiosity. You started exploring and experimenting. You put your work out there and found that, amazingly, people were interested in this kind of weird and wonderful concoction you were coming up with.
And then, you stepped into this space where you were on tour with Howard Jones. What was that like?
STEVE: There was this bizarre crossover in that. Before I started playing solo, my career trajectory was very much that I assumed that I would be a session player. The traditional role of the session musician where I would be hired to play for people. And there were a couple of moments when it felt like that model fit me really well. I played with a Canadian gospel artist for a while, and I did a couple of records with him. And there was a moment when one of those tracks was being played on a radio station, some kind of a regional station in the country, and it was being played.
And a singer-songwriter from Scotland heard it, rang up the label to find out what the track was called, rang the studio to find out who the bass player was on it, got my number and rang me up and said, 'I want you to come and play on this album.' And it's the sort of stuff that you imagine would happen to people who are massively successful. And I thought, 'Oh God. If that's going to be happening every time I do a piece of work, this is going to be brilliant. I'm going to be the next, I don't know, Paul McCartney or Pino Palladino or something.' It happened once in my entire life but it was a really lovely moment.
And so, I was playing on records and there were a couple of studios that I got to do a fair bit of… not massively high-profile stuff, but decent, reasonably well-paid professional sessions playing on other people's music. And I was toying with a number of different artists, mostly on the gospel scene. So, I avoided a lot of the weirder excesses of the rock and pop scene because it just happened to be the world I ended up in.
But also being in London, I was getting hired for other things. I had a student… because I was teaching all the way through this, as is so often the case with creative practitioners, that we discover that either that's our way of paying the bills, or in my case that was my way of understanding what I was doing was to show other people that. And I've always found that actually the best way for me to solidify a set of ideas or a concept or an approach is to then sit somebody else down and go, 'Okay, this is how I've been doing it. Does this make sense to you?'
MARK: Yeah, I find that a lot.
STEVE: That reflects the process. I'm sure doing the podcast gives you a fair amount of that as well. There is that space to reflect on what you're doing.
MARK: It does. Yeah. It's a nice place to reflect, 'Okay, how do we do this and what do we have in common, and what can we learn from each other?' Yeah.
So you were teaching and playing…
STEVE: I was teaching as well. I had this student who was making hip-hop records and hired me to come and play and a couple of things. It ended up in circulation on XFM. And I ended up with the Howard Jones gig because… who was that? Oh, Nick Beggs who was one of my… the reasons why I played bass in the first place. Nick was the bass player in Kajagoogoo, and we'd become friends over the years. I'd written to him when I was in college and said, 'You're great. I love you.' And we met up at a gig for him to show me… he played a bizarre instrument called the Chapman Stick, which I wanted to check out, so he showed me that.
But we stayed in touch, and I ended up giving him a lesson ahead of him touring with John Paul Jones from Led Zeppelin, which is incredibly complex music. And so, my theory background was useful to him, so I showed him that. And at the end of it, he just said, 'Well, it clashes with the Howard Jones tour. Do you want to do the tour with Howard in Europe?' So, I was like, 'Yeah… I'll just check my diary. What have I got going on? Oh, a couple of pub gigs. No sorry, I'm busy.'
MARK: Hang on a minute!
STEVE: Yeah. 'Sorry, I've got a student booked in that Monday. I have to cancel the whole thing.' Well, it was funny because he then said, 'Okay, you can do it.' And then, a few weeks before rehearsals were meant to start, Howard realized he'd never actually heard me play. And so he said, 'Do you want to just come over for the afternoon and we'll meet and just play?'
MARK: Just to make sure!
STEVE: 'Just in case you're awful and Nick's judgment is appalling.' And we played one song and he just had this look of relief, and he went, 'Okay, we're going to be fine,' which was great. I was 26 and an idiot. I didn't know what I was doing. I was assembling this concoction of behaviors that somehow looked vaguely like a career from the outside and doing bits and pieces. And suddenly I was playing with my boyhood hero. And it wasn't like we were doing stadiums, but we were playing decent size club venues across Europe, and playing amazing music. Howard is still, even now 20 years on, he's still an extraordinary performer and a great songwriter. And so, I was playing this brilliant music with an amazing band, and it still felt like that would be my main thing.
And I guess this is an interesting one to unpack because what happened was when I did the solo gig, which came about because I lied to a promoter and said I could play it, because of that happening, I did such a good job of telling people about it, and I'll explain why in a moment, that the phones stopped ringing completely, literally overnight. What I felt was the pinnacle of my session career was actually the end of it in any kind of sense of it being the main thing that I did.
And that was about two things. One of which is a sort of general conservatism in terms of the way that people viewed bass players specifically, but musicians more broadly, in the sense that they don't assume we can do lots of things. So, people would immediately assume that because I was playing solo, I'd lost the ability to play normal bass. And it's like, 'Oh, well I can't hire him. Why? Because he'll turn up with a six-string bass and play melodies through my entire gig.' So, I was incapable of playing a groove anymore. So, there was some of that.
But there was also this sense that I was extremely busy because the… and that nascent period or the birth of the internet, or birth of the World Wide Web, I guess, not the internet. For two or three years, I was the only bass guitar teacher in Europe to have a website. So, I would get phone calls from Finland and places where, 'I see you teach.' And I'm like, 'Yeah, but quite a long way from you.' They're like, 'I'm coming to England. Can I get a lesson?' I'm like, 'Yeah, sure. But there are teachers in Finland.' And they were like, 'Yeah, but you're online.' So I said, 'Okay, fine.'
There was a very odd relationship with the internet at the time. And because I was talking about what I was up to, again, I was a journalist so I had a bit of a head start in terms of communicating thoughts in the written word. And I just manifest all of this ridiculous privilege that comes with being a native English speaker online, for example, that gives you an advantage that I was British and male and able-bodied and there are all these things that just meant that… I never thought about the web defensively. I never felt that I needed to protect anything. I just go out there and said, 'I'm doing this and you should all come to my gig.' in this sort of bold and relatively erudite but occasionally culturally slightly clumsy way. And people showed up.
And so, it wasn't that I was playing for thousands of people, but I was playing to enough. But it also meant that my peers had seen that and all went, 'Steve's so busy playing solo because he keeps talking about it. We shouldn't be phoning him up for deps to replace his own gigs because he's too busy.' And so, the two sides. One was the conservative side, if you like, 'We don't trust him to play anymore.' And the other side was, 'He's so busy, he can't do these normal gigs anymore. He's off all over the world playing solo.'
And in the middle of that, I was like, 'Oh, okay. I guess I'd better make as good a job of playing solo as I can.' So, there was this bizarre coming together of the esoteric nature of being a solo bass player and people's perception of that as this weird gimmick. Even though it never felt like a gimmick to me, thankfully. It just felt like the music I heard in my head involved lots of layers of me. And so, I use this loop device and played lots of parts. And so, there was that on the one side, and on the other side this practical thing of, 'Oh, well, if you're not going to phone me up for gigs, I'd better get some more gigs of my own.'
[MUSIC 2: 25'30"]
And so, at that point, and this again is interesting because as a session musician, I obviously was actively looking for work. But you are pursuing an intermediary to you being able to reach an audience. You get in touch with an artist or a manager or a label or whatever it is and they hire you to do a thing. And suddenly as a solo artist, I didn't know how any of that worked for artists. I didn't know what a manager did. I didn't know what a booking agent did or a record company did. And so, I just took on all of that burden, and I didn't see myself as some entrepreneurial self-starter.
It was just if I want these things to happen, I will do them myself. I think part of it was through being a journalist that I knew that nobody, even the people who were doing similar things to me that were extremely well known, very, very few of them were making any money out of recordings at all. They saw recordings as a thing that a record label did in order for them to get access to better-paying gigs, so the record was a loss leader. And that just didn't appeal to me. I was like, 'I don't want to do that. I want to make some money off this.'
So, I researched how much it was to press CDs rather than going to a label and saying, 'Will you put my record out?' I was like, 'If I make a thousand CDs and they cost me £1.80 each, then that means I break even after 180 or 200 if I'm charging postage. And then, I can make £8,000 grand of these. That sounds like a reasonable amount of money to make off a thousand CDs.' And so, I just went down that path, and some of it was naive and some of it was back to the curiosity thing that I started to… that wasn't just applied to the playing side of my development. All of it was curious.
MARK: Right. So again, this is really an interesting point. One thing I notice about the people who succeed professionally as well as artistically are the ones who have that curiosity about the professional side of things.
They're willing to go out and try things and ask, 'Well, why is it done that way? Can't I do it this way?'
STEVE: Yeah. And I have encountered so many people along the way who would say, 'Oh, I couldn't get a deal and I couldn't do that.' And I'd go, 'Did you not think about putting it out yourself?' And there is, within music in particular and I think it's specific to me, acting may have this, but I guess there is a respectability in fringe theater that isn't necessarily there in, certainly, mainstream-sounding music. It's there in folk music and punk, which is this idea that you can muddle through and you don't need some other agency or agent in between you and your audience to validate your work.
So a record label, for a lot of people, was the point at which they felt like something validated what they were doing. They weren't listening to audience feedback. They were looking for somebody to throw money at them without thinking about what that meant. Without thinking about the fact that they were being ripped off in the middle often. Without thinking about the fact that the label doesn't necessarily like what they were doing. They just thought they could sell it. The labels, their great skill was always to try and spot things that were commercially viable and then spread their bet so that if one of them came up trumps, they didn't need to use that money to pay off anybody else's debt. It's a very bizarre set of economics. I guess book publishing is similar.
But there was a time when making music independently was seen as the last thing that you did because you were a failure. And so, your point about the successes being the ones who were willing to engage with those industrial processes, the business side of things and start thinking about that, that's absolutely true. There were a number of us at the time. I wasn't unique in making my own records. And there were some people who did it aesthetically in a very kind of guerrilla way. They would print CDRs and handwrite on them, and it became pretty much a sort of low-fi, almost like a folk art aesthetic, a sort of Howard Finster kind of approach to music.
But that wasn't where I wanted to be. My creative model, my aesthetic model for putting out records was labels like ECM, the German jazz and experimental label, or Windham Hill, which was an American new age and acoustic label. And they had these beautifully taken cover shots and fantastically made packaging. And I wanted that beauty. I wanted that sense that the frame within which my music sat was one that added to the meaning of it. And I've always been fascinated by that.
MARK: So, now you've got this extraordinary frame for the way you put your work out there. You call it Steve's Ever-Expanding Digital Box Set.
STEVE: Yeah.
MARK: What on earth is that, Steve?
STEVE: The very quick, kind of, straight-line path between making those first CDs and this was the realization at a certain point that whenever I put out a CD, I needed to recoup the money I'd spent on it. And early on, when CDs were still the primary currency within the demographic of my music consumers, the people who actually bought what I was doing, that I could recoup that before the record came out. I can do that in presales. But it became increasingly apparent that that wasn't possible, and so I switched to digital-only.
And in 2009 just over 10 years ago, a platform called Bandcamp came along, which anybody who's interested in independent music will have encountered, I guess. But they focused on the beauty of the presentation that it's quite uniform, you kind of know what a Bandcamp page looks like. But they highlight artwork and they allow you to upload above CD resolution, so there's none of that argument that, 'Oh, iTunes is terrible because the MP3 is such a low resolution.' The files that I upload to Bandcamp are 24 bit, so they're DVD audio quality.
So again, that aesthetic thing that I was trying to get with the CDs, I now have with a digital format. But what I then realized was that if I wasn't trying to recoup the cost of a CD, I could release a lot more music. And at that point, the stumbling block became marketing and promotion and I realized that I couldn't send a download code to the journalists that I knew at magazines and radio four times a year. That they weren't going to go, 'Oh, and now we have a new track by Steve Lawson,' four times a year.
Tom Robinson, who's been incredibly supportive at 6 Music, if I send him one thing every couple of years, he says, 'Oh, well, I've got a new track from Steve Lawson. It was exciting to hear from him.' And that works on an every-other-year cycle. But if I did it every three months, he's going to be going, 'So, Steve, I just played you. I can't do it again.' And so, I needed another model that didn't require me to promote each album and have the economic success or failure of that one product be predicated on me promoting it as a single entity.
And at that point, the subscription model was becoming more and more prevalent. Obviously, it's been there forever. One of my heroes in this format is a Welsh-English songwriter called Martyn Joseph who ran his fan club as a page subscription model which got you a couple of free CDs a year. And he's been doing that for 25 years. The Passport Queue is what it's called and you subscribe to that, and it's been a physical subscription model for that long and it's sustained a lot of his career.
And so, it's not that it was invented at this point, but it became popular online, and Patreon was one of the platforms that emerged. But Bandcamp, by this point, I was a bit of an evangelist of Bandcamp and had been seen as a poster child for this model of doing it yourself, which again, was weird because it wasn't that I felt the only way to do things was to do everything yourself. It wasn't that I was anti-manager, or anti-agent, or anti-whatever, or anti-label even. It's that I'd never found anybody who could do what I needed to do better than I could do it myself. I'm still open to working with all of those people. It's just nobody that's come along and gone, 'Actually, I think I can help you with that.' Maybe the perceived level of success of what I've done has been a little intimidating from the outside.
So, when Bandcamp started talking about subscriptions, by that point I'd got to know the CEO. We'd been in touch. We'd been put in touch by a mutual friend and I'd met up with him when I was in California, because they were obviously fascinated by how people were using the platform. And it seemed that I was really selling a lot of music. Seeing that I'd, by that point, pulled my music off of all the other platforms, certainly all the streaming platforms, and was focused entirely on Bandcamp. And so, he wanted to talk to me about what that meant and how they could support that. And they started to bring up this idea of starting a subscription and I got so excited, and there are a bunch of my initial ideas in the subscription and how it works because of that meeting with Ethan.
And so, when it launched, there were three artists, I think, that got to trial it before the other half a million people that were on Bandcamp. It was me, an ambient guitar player from Texas called Andy Othling who plays his lower case noises, his music is beautiful, and a brilliant band from Oxford called Candy Says. And so, we all set up subscriptions and tried it out, and then a year later they launched it to the public. But immediately, I was like, 'Wow. I don't actually have to do promo. I don't have to think about who I need to sell this album to. I've just got this audience who care about it, and every time I release a record, the subscription becomes more valuable.'
Initially, the sweetener when you sign-up, you got the music from the coming year, which still for me is the most significant thing about it is that you're part of this forward-looking journey. But the sweetener is, obviously, that you get a bunch of back catalogue stuff, and initially, it was my 10 solo records. And now, I think it's up to about 49 albums that you get the moment you sign-up.
MARK: Wow.
STEVE: So for the 30 quid annual fee, there is like three days of continuous music if you want to plough through them in that way. So, in album terms, in terms of the way that we think about the monetary value of an album, it's a ridiculous offering. If you don't like what I do then it's worthless, obviously. This has always been the odd thing with art is that we talk about the value of a painting or an album or whatever as though there is a unit price that's meaningful. And actually, great art is priceless and bad art is worthless, and those two things are hugely variable.
MARK: But if you do like what you do, it's a phenomenal offer.
STEVE: Yeah. And it gives me a space to talk about the things that I see as valuable within our ongoing relationship with art. It's that sense of direct connection between me and the support. There's very much that patronage model. The idea that you are providing a significant level of support to what I do that you get all this additional music, and that is so far outside of the norm that it's very easy to see how you're facilitating that. That for you as a subscriber, when that new album drops in and you go, 'Wow. There's another new record? Really? There was only one like six weeks ago. Where did this come from?'
And I go, 'Well, because I'm not spending my time doing promo. I'm not spending my time on the phone with journalists trying to convince them to write an article about me.' Whenever somebody chooses to write about me or put me on the radio, I'm super grateful. But it happens on its own. I don't have to do much for that. I don't spend a lot of time schmoozing the press. I spend a lot more time making music.
MARK: This is one of the things that really interests me, is that a really well-designed business model is one that creates more value for everybody.
STEVE: Yeah, absolutely. It's totally win-win.
MARK: So, if I'm your fan, I'm getting an incredible offer. I get all access to the whole back catalogue, plus the excitement of following the new journey. And for you, it sounds like it brings you a lot of creative freedom.
STEVE: Well, it does. And also, it gets me out of that conversation about, 'How do I get a quarter of a million people a month to listen to me on Spotify in order to become sustainable?' Which is basically where the rest of the music industry is at, is there are all these ridiculous…
I've been to a seminar recently where a guy was talking about streaming economy. And he was saying, 'It may not sound like a lot, the fact that you make $5 grand of a million streams, but new markets are opening up and you could have a hit in India or China.' And it's like, 'Yeah, but you're not talking about the marketing cost of getting music to India.' Because everyone in India has access to 40 million songs. Why are they going to listen to my work unless I'm actively promoting it there? And if I am, is that cost going to be greater? Is it going to cost me more than five grand to reach a million people? Of course it is. That's ridiculous. The idea that I could stumble into a market that I know nothing about and suddenly leapfrog everyone because I'm amazing, that's nonsense.
And so, with this, I have this sustainable practice which… I love the way that we can invent benchmarks for things. And the latest one that I hit was that from my… it fluctuates and increases over time and then dips and whatnot. But I'm around at 250 subscribers at the moment and that pays our rent for the year. So our housing is effectively free because of the music. Now, the same amount of money that I've made off Bandcamp across my 10 years on it would've required me to have between 12 and 15 million streams on Spotify, depending on how you calculate their payment rate. And the cost of me getting those would've been astronomical. The marketing strategy that would've been required… unless I got lucky and landed on a playlist. One of the sleep playlists or something, or music for writing, or something that has a million subscribers.
But I never wanted that gamble. I never wanted to focus on one piece of work and try and promote it in that way. What I needed was a way of… exactly what you said, that it needs to be a creative and an economic win-win. I needed to find that audience who were interested enough in what I was doing that me releasing 10 albums to them a year wasn't going to feel like massive overkill, and were willing to fund it. But also, that gave me this latitude to keep looking forward.
The music economy, the vast majority of the sense of value within the music economy is about music that already exists. If you're a publisher and you own the rights of 750,000 albums, so 7.5 million songs roughly, if you're Warner Publishing or Sony ATV or something like that, then the music that you're often thinking of releasing this year, the several hundred songs that are going to come out over the coming year that you actually are going to put any weight behind are infinitely insignificant compared to the value in that music the people already love and the ease with which that could be marketed and monetized.
Say you own Michael Jackson's back catalogue, why are you even going to pay any attention to new music at all? You have a couple of people whose job it is to try and get that out there. But actually, where your focus is, is: how do we scrape more cash out of people who already love ABBA, and Chic, and The Eagles, and Neil Diamond, and God knows who else? And the artists themselves end up focused on that. So, you have 17 different remix versions of the Led Zeppelin back catalogue and it keeps getting redone, and there's a 24-bit, and then a 24-bit remaster, and then a flat transfer vinyl copy. And you go, 'Why? It doesn't matter. This is such marginal, incremental benefit to anybody.' But nostalgia is where the big money is in music.
When I realized, as an artist, that I don't occupy that space, I'm never going to accrue that kind of social capital, to put it in bourgeoisie terms, that's not a thing that is significant to me or my audience. What I want to do is I want to invite people into a journey that's going forward where they get a bunch of music that is entertaining and perhaps soothing, perhaps there's a story to it, but where they actually experience it as an episodic process, that each album that comes out is a new episode in this journey. And I think the language around that has changed. Netflix and the way that streaming TV, and I guess Hulu and HBO have done the same thing in the States, has changed our understanding of the value of volume creativity in that way. And it's not just about a radio show that feels ephemeral, that we can actually have things that are episodic and evolving that are of equivalent aesthetic value to standalone works like films or whatever.
So, I can do this process where… we can talk about it as being 10 albums a year, but it's 10 independently packaged sections of music, almost all of which are live because the technology allows me to record all of my gigs and record them… because my studio is the same as my live work, so I just… it depends where it's set up what I'm recording, but that's what's happening.
[MUSIC 3: 44'05"]
I record all these live albums, and then if I like it, I can mix and master it, but I can also tell the story of it. And that, for me, is another key element because I never felt like music's value was never independent of the story that it used to be when you and I were lads that we would buy music magazines. And I graduated from buying Smash Hits and Number One in my early teens to buying heavy metal magazines for a few years. I bought Kerrang! and Metal Hammer, and then the grown-up ones, NME, Melody Maker, Sounds and then Q and Uncut and so on.
And those stories impacted so heavily on how I viewed the music I was listening to. And what I wanted was a space where I could tell that. And so, the subscription wasn't just about the access to music, it was about that space where we could talk about it, that we created what a friend of mine who is an author in the States refers to as 'the space of the talk-aboutable,' which is a lovely phrase. It's beautiful. The space of the talk-aboutable. And that, for me, is what the subscriber area is, and it's fun. Again, one of the lovely things about doing it at my level is that there's very little social capital to be gained for an audience member by talking to me in a shout-out kind of way. That if you look at the Instagram feed of someone who's monstrously successful, their comments are full of people who just are commenting for the sake of feeling like commenting is significant in and of itself. And that doesn't exist with my audience.
I'm not cursed with people posting banalities because they want to feel like they have a connection with me. What I get is a bunch of very intelligent, very well thought out commentary on my own work from people who care about it, and that's an extraordinary luxury. That's an amazing thing to have, and it's one that I don't see replicated in many places. It's one that I feel fortunate to have it, but it's what I've worked towards. So, I don't feel lucky in that sense because I've curated that space and I've done it intentionally, and I've resisted attempts from other people to try and position me in a more lofty space where I would get that kind of banal nonsense from people who want the association with me. And so, they chime into a conversation they don't really belong in.
But the private nature of that subscriber space, the exclusiveness of it, means that people will just come in and chat and sometimes I'll post things in there and they just get completely ignored by subscribers. Nobody is like, 'Oh, I better respond because Steve posted something.' No, 'This doesn't appeal to me,' and so they don't talk. And that, in and of itself, is really useful. That's actually quite a gift to not clog up my time and theirs with conversations that don't matter.
MARK: So, if I'm listening to this and maybe I'm a musician or maybe I'm a different kind of creative and I'm thinking, 'Wow, this sounds amazing because I get money, I get support, I get freedom, I get real, genuine, direct, authentic connection and feedback from my audience. That sounds good.'
How widely applicable is this model, Steve? Could it work for other kind of musicians or other kind of creatives? And if so, what do you see as being the key elements that you have to have in place for this to be a success?
STEVE: There are a number of things that are utterly key things. One of them, which is you have to have the ability to hold your nerve and retrain your audience. If you suddenly launch a new platform, or launch on a new platform, your immediate experience will be one of total indifference from your audience. Nobody is waiting to go to a new platform to see you do things there. When I moved to Bandcamp, I didn't suddenly have hundreds of people going, 'I must buy it here.' What I did pick up was a bunch of people for whom Bandcamp was already a significant thing, that they wanted to be in Bandcamp. That's cool, they liked buying things there. And that certainly has cachet now.
So, choosing a platform where people already are familiar with it is really useful. Patreon now for a lot of writers is quite a key platform. When you launch there, there will be a number of people who are already familiar with that. But platform switching is a really, really hard thing to do with any existing audience. You need to spend your time making a case for why they should be there, why you want to be there, and why you think it's better for them.
So, that conversation, you need to be in conversation with your audience. That's not a marketing journey. It's one way you treat them like a community of people who are supporting what you do. And you say, 'This is the space where we all get to do this better. You get more work. You get a closer relationship with the work. And I get to do it without that perilous sense that, 'Unless I land an article in The New Yorker I'm going to starve this month.''
So, I think that making the case… and for me, the key language shift is the shift from success in volume terms to success in terms of sustainability, and it's, 'Can I keep doing this? How can you be a part of me being able to keep doing this?' Nobody's getting rich out of this. This subscription model isn't going to suddenly… I don't want to retire on it, because it has built into it the need for new work.
There is an option on my website to buy my entire back catalog for a single click. You can get it, and you get it 70% off the list price of it all for whatever that means. And hardly anyone ever does that because I've explicitly and repeatedly expressed my sense that the forward journey is the one that matters. And your audience will listen to you when you tell them things like that. So, if you spend your entire life talking about old work, about your old work and other people's old work, and then you say, 'And now you need to join me on this journey while I write new work,' they're going to go, 'Why? You've spent 10 years telling us that old stuff is what matters.'
I see this with musicians all the time. I see musicians whose Facebook feed and Twitter feed is full of them going, 'Oh, no one's made any great records like Stevie Wonder or David Bowie or whoever since 1980. Everything went rubbish at a certain point. File sharing has destroyed music. There's no good music happening.' And then when they put out a new record, which they invariably do, everyone ignores it and they get really upset. And you go, 'But you've trained everybody to believe that. You've spent hours and hours and hours of your time crafting the words to explain to people why what you're doing now is meaningless.'
MARK: I think that's a lovely illustration of what you said, the way the story that you tell affects the perception of the music.
STEVE: Completely. Yeah, the vitality of it. My latest album is called The Arctic is Burning. And it's because as I was recording it, I'm reading news about the fact that the Arctic is literally on fire. It's such a ridiculous image, the idea of the tundra being alight, and that satellite image from space. And I got the sense… because I'm an improviser so I don't write music in the sense that I sit down and construct before I play a thing. I never have an idea in my head of what it's going to sound like. I make judgments about music retrospectively either in the moment, so as I'm playing, I'm going, 'What's the best thing I can do right now?' But when I listen back and I treat it as a whole. I don't edit. Everything I put out is a single live take because I want that narrative sense.
But that sense of writing music for now in order to foster a sense of togetherness about where we are in the world and who we are as a species. And that's what I want to do. That's a massively lofty, ridiculous aim. And if I was trying to do that on a global scale, I would need to attach myself to someone else's wagon. I would need for this to be part of a movement. I would need to start to represent it at a level it doesn't really deserve to sit at. I don't think anything does. I think we're, hopefully, heading out of a time when art is seen as part of that kind of global messaging and actually becomes… we go back to a more, sort of, bardic tradition where people soundtrack their community.
And I definitely see what I'm doing is part of that. There's an aim within that, that is about me trying to tell those local stories, and I don't want to be listening to music from 30 years ago and relying on that to help me to understand where the world is at now. Because all of that music that we're nostalgic about, the meaning that we attach to it is what it meant to us when it came out.
MARK: Steve, for a long time I've wanted someone to come on the show and tell a positive story about the music business because we all know the stories of disaster and disruption and the sky is falling for musicians. And I'd like to thank you for coming and showing us an alternative way of looking at it, and an approach that's working for you and could work for other musicians and maybe other kinds of creative too.
On that note, Steve, I think it's time for you to set the listener your Creative Challenge. If you listen to the show and you're new to it, then this is the point of the interview where I ask my guest to set you, the listener, a challenge that will stretch you creatively and as a person. And it's related to the theme of the interview and it's something that you can get started on within seven days of listening to this conversation.
Steve, what's your Creative Challenge?
STEVE: My challenge is very much about where we ended the conversation about sustainability, and it's about reframing your notion of success. It's a thought experiment that requires you to reframe your notion of success around the longevity of your creative practice.
If your number one priority was to keep doing what you do or keep your practice going for 20 years, and not even thinking about it in the sense of paying your bills for 20 years. This isn't about the commercial viability of it in those terms. It's about the work itself. What would you do differently if that was your number one priority? If 20 years of meaningful creative practice was your number one priority, what would you do differently? And then start thinking about that.
Because as I mentioned earlier on, I'm now coming up to the 20th anniversary of my first solo gig. And when I did that I had no sense that I would be doing this for two decades, let alone be at this point where I'm looking forward to the next couple of decades. And I've let go of the idea that I should be globally renowned, or on TV, or any of that kind of stuff. None of those measures matter now. What I found is a space where I get to make the work that matters to me and make it in a volume that is meaningful to me and my subscribers. And they're a small group of people that sustainably support that work and have given me 20 years of it. So, what is the lesson in that for you? What does it look like for you to do your practice aiming to keep that practice going for 20 years?
MARK: Brilliant. Thank you, Steve. That is giving us all a lot of food for thought, I think, for some time to come.
Steve, where should people go to find you and your music, and maybe to join your community online?
STEVE: Okay. So, my website is stevelawson.net and that has links to everything. If you want to skip the wordy bit and jump straight to the music, then the Bandcamp URL is music.stevelawson.net and that forwards straight through to Bandcamp. And you can listen to about 36 hours of continuous music for free on there and you don't need to subscribe. It's not 30-second previews. You can go and listen to all of it because I'm not interested in selling music to people who don't love it. I want people to be able to fall in love with it and they go, 'Great. How do I support this?' Rather than being hoodwinked into buying a thing by giving them a sneak preview. That doesn't make sense to me. So, stevelawson.net, music.stevelawson.net is where the music is. And on pretty much every social platform, I am solobasssteve. All one word, three S's in the middle, solobasssteve.
MARK: Great. Thank you, Steve. And I'll see that all those links will be in the show notes as usual. As usual, Steve, it's been mind-bobbling… mind-bobbling?
STEVE: Mind-bobbling? I like to bobble a few minds!
MARK: Maybe that as well. A pleasure to be in your company, so thank you so much for sharing your hard-earned wisdom with the 21st Century Creatives today.
STEVE: And thank you for giving me the space to talk. I really appreciate it.
About The 21st Century Creative podcast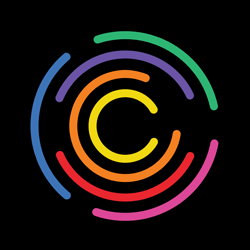 Each episode of The 21st Century Creative podcast features an interview with an outstanding creator in the arts or creative industries.
At the end of the interview, I ask my guest to set you a Creative Challenge that will help you put the ideas from the interview in to practice in your own work.
And in the first part of the show, I share insights and practical guidance based on my 21+ years experience of coaching creatives like you.
If you'd like my help applying the ideas from the show to your own situation you are welcome to join us in the 21st Century Member's Group.
This will give you access to Goal-setting, Accountability and Q&A videos, as well as other exclusive insights and glimpses behind the scenes of the show. Due to the pandemic, membership is currently on a pay-what-you-want basis.
Your membership fee will also support the podcast and help to make it sustainable.
Make sure you receive every episode of The 21st Century Creative by subscribing to the show in iTunes.