Podcast: Play in new window | Download
Subscribe: Apple Podcasts | RSS
Welcome to Episode 6 of the Creative Disruption season of The 21st Century Creative, where we are hearing stories of creatives around the world who came up with a creative response to the challenges of the pandemic.
Today we are off to Australia in the company of Charlotte Abroms, a music manager based in Melbourne with a roster of successful clients and many years' experience in the industry.
Music was one of the creative sectors that was hardest hit by the pandemic, with gigs and tours cancelled around the world, and artists cut off from their connection with fans as well as their income. In today's interview Charlotte talks about the devastating impact of the virus and restrictions on the music industry.
But she's an incredibly upbeat and resourceful person, so she also talks about the silver lining she discovered, when she had a lot of extra time on her hands, and used it to find new ways to support musicians as people as well as in their career.
In the intro to the show I talk about the video talk 'Forget the Career Ladder, Start Creating Assets', that I gave to Robert Vlach's community at Freelancing.eu, and which you can watch for free on YouTube.
I also introduce some new projects from former guests on the podcast:
Christina Patterson's beautiful, funny and wise family memoir, Outside, the Sky Is Blue.
Maria Bovin de Labbe's debut album, SKIN.
Jarie Bolander's new guide to email marketing, Story-Driven Outreach.
Charlotte Abroms
Charlotte Abroms is a music manager based in Melbourne, Australia, who when the pandemic struck, had years of experience to draw on, to help her and her musicians see it through.
As a manager, Charlotte guides the careers of artists such as Ainslie Wills and Haarlo, and producers Jonathan Steer and John Castle.
She is a recent recipient of Australian accolades the Lighthouse Award, the Fast Track Fellowship and the Outstanding Woman in Music Award. Charlotte comes from a background as a freelance digital strategist in creative agencies, working in some of Australia's most highly regarded agencies.
In 2010 she co-founded the music blog Large Noises, a website dedicated to filming live bands in various locations around Melbourne. For the blog, Charlotte helped scout, film and edit over 50 local and international bands. Some of the videos went viral, with millions of plays, and were picked up by BBC radio and other media outlets around the world.
She became a campaign manager for music startup soundhalo, working on campaigns in London for Atoms for Peace (Thom Yorke, Nigel Goodrich, Flea), alt-j and Muse.
Driven by passion, belief and commitment, Charlotte has evolved a voluntary role in the music community into a full-time professional artist management and consultancy role.
Charlotte focuses on creativity, building international teams of likeminded people, creative strategy and finding innovative ways for music to connect to audiences.
When the COVID-19 pandemic struck, Charlotte was about to book tickets for a major European tour. Instead, she found herself enduring one of the longest and strictest lockdowns in the world in Melbourne.
I was inspired to reach out to Charlotte when I read articles about her creative response to the pandemic on several fronts – helping musicians create virtual gigs and sell tickets, organising a fundraiser to help people in the music industry, and creating a new mentoring service for musicians as well as younger music managers.
I was really struck by the fact that, faced with such an overwhelmingly difficult situation, Charlotte responded by looking outward – to her musicians, her peers and the wider industry, to see what she could do to help.
In this interview, she talks about her own journey in the music business, from starting a blog and filming gigs in backyards and even bathrooms, to growing her passion project into a full time business. She also talks about the challenges and some unexpected benefits of lockdown.
Whether or not you're a musician, you'll likely recognise many of the challenges Charlotte describes. And I think we can all benefit from her upbeat attitude and creative responses to the challenges of the pandemic.
You can learn more about Charlotte on her website and follow her on Instagram.
Empty music stage photo by Santeri Viinamäki
Charlotte Abroms interview transcript
MARK: Charlotte, how did you get started in the music business?
CHARLOTTE: I think my story is quite common for a lot of people who are music managers where it, generally, starts out, and it did for me, in a voluntary position that, eventually, became a full-time role.
I started out working in the acting industry. That was just purely because my cousin works in the acting industry and I finished high school and he asked me if I wanted some part-time work. And that role that I did with him at an acting agency turned into like a junior agent role, which is equivalent to, what we would call, transferable skills to a music manager as well, managing the career of actors. That was a job that I was doing alongside studying film at university. I've always just been really, really passionate about music.
My entry into music was a combination of all of these things. I'd learned the skills to be a manager or an agent in my day job. I was studying film and I was really wanting to hone my skills as a filmmaker, an editor, a writer, a storyteller. While I was at university, it was partly a university project that my friend Eliza and I started. Her name's Eliza Hull and we studied at university together. She's also an artist in Melbourne and a disability advocate. We decided to start a blog that no one was really doing anything like this at the time, in Australia, but it was something that you see a little bit in the UK, they have Mahogany. And in France, they have Logitech, basically a blog that captures live music on film.
MARK: When was this, you started?
CHARLOTTE: This was in 2009, I'd say, 2010.
MARK: Okay, so, reasonably early.
CHARLOTTE: Yeah. We were scouting bands that we loved, we naturally went to gigs quite a lot. And we would see a band that we'd love, we would share it with each other, because we were so passionate about it, and then we decided to offer to film them, just on a voluntary basis. I was wanting to learn a little bit more about filming and editing. Eliza loves writing and she was getting really into the idea of producing this content, so, finding the bands and being the main communicator with the bands.
And then she onboarded a sound engineer who is actually my now partner, Jonathan Steer. The three of us co-founded this website together, the blog was called Large Noises. We ended up on a voluntary basis, filming about 50 plus bands, locally. The idea was that we would film these artists in locations around Melbourne to showcase a little bit of Melbourne but sometimes obscure locations in bathrooms and bathtubs.
MARK: Literally in bathtubs?!
CHARLOTTE: Yeah, we filmed a Melbourne band in a bathroom and we filmed a really amazing singer-songwriter named Oscar Lush in a bathtub just with his guitar and his harmonica. We branched out and filmed a few international bands as well, which was a highlight for us at the time. And that was my entry into working in music.
MARK: What was it about music, if it's not a dumb question? But maybe it isn't such a dumb question. I love music but I never ended up working in the industry.
What was it about actually working with musicians that you loved?
CHARLOTTE: I think you'll relate to this as a poet yourself, but the thing that draws me the most to music is lyrics, and always has been. I love the musicality of lyrics, of poetry, and words when it is put to music. What I was finding was I identified, and still do identify more as a creative than a typical music industry quote-unquote, 'industry person.' And I felt like I had developed a skill set that could help people.
I was finding myself in these underground bars and pubs when I was 18-19, watching bands play and going, 'Wow, they're amazing,' 'This could be the next big thing.' And then asking, 'How are you releasing music?' or, 'How are you getting your name out there?' And often they didn't know how to. Often there was this amazing skill set within their craft, which, in this case, is music, but not really knowing how to market themselves. And, I've seen that a lot across the board with creatives. Then there I was really enthusiastic going, 'Well, this comes quite naturally to me. I know how to market your music because I am your audience'.
MARK: Tell me more about that. How does being their audience help you? And what is it that comes naturally to you? Because you've mentioned this skill set a few times.
CHARLOTTE: I think I have an understanding when it's music that deeply connects to me. And like I said before, that's often to do with lyricism. I found that the types of bands that I love tend to have a bit of a cult following. What we were able to do with this website, at the time, was create really raw authentic content. 'Content' wasn't really a buzzword back then but beautiful cinematic footage, even though we were just starting out. Our aim was to give the viewer that feeling that music gives you or poetry gives you or a film can give you, something that really hits you in the heart.
I think I had a knack for identifying that because I love that myself, as an audience member, but what I realized was there are a lot more people like me out there who also are drawn to this same thing, which is the authenticity and the vulnerability and the rawness of the type of music that I like. And so, I knew how to market to those people because I am one of those. That's what I meant before.
MARK: Okay, so, that's the core of it, but how do you join the dots? How do you help a band reach more people like you?
CHARLOTTE: To begin with, and this is before I officially became a manager, what we were doing was we were making these videos. I think the first one that had some success was a Melbourne artist named Hayden Calnin, and we filmed him playing his song 'Summer.' Which is still on YouTube, so, any listeners out there, you can go…
MARK: Is the whole blog still online? Can we link to it?
CHARLOTTE: It is, yes.
MARK: I'll definitely make sure we will link to it in the show notes, folks. Go and check this out.
CHARLOTTE: It's pretty much retired these days but sometimes we think about bringing it back.
MARK: If the archive is there, then nothing dies on the internet, does it?
CHARLOTTE: Yeah. We filmed this artist named Hayden Calnin, and I was actually in London at the time. I think the version of the YouTube video that we had filmed was streamed on a radio show. I think it was on BBC 6. And so, we woke up the next morning, and the YouTube account was linked to my email, and I just had hundreds of emails of people commenting on how talented Hayden was. And I was like, 'We're going viral,' didn't really know Hayden was going viral.
From then on, I think what we realized was we had a knack for scouting talent before these bands blew up. And probably the greatest example of that was an artist named Vance Joy who has a song called 'Riptide.' And we filmed him playing 'Riptide' with his ukulele in our backyard. I think that song's had over a billion streams these days on Spotify.
MARK: Backyards and bathrooms, this is terrific!
CHARLOTTE: Yeah. A few weeks after we filmed it, and this isn't to do with us filming it, it was just the song got released and it really connected, and he went to number one all over the world. What we were finding was that we were scouting local Melbourne talent, just it came from such a pure and passionate place of just a couple of music lovers at uni. 'Maybe we can film these bands.'
That led me into forming connections and friendships and relationships with people who work in the music industry, whether that was managers or publicists or booking agents, just purely through booking these bands. I found myself, as I said before probably more aligned with the artists. A lot of my friends are artists, whether it be music or otherwise. And having worked in the acting industry, as an agent and also, at that point in time, studying communications, I was learning a lot about how to market products or, in this case, music.
I just started volunteering myself too. Do you want me to write your press release for you? Because it came really naturally to me and to some people. My friends would say, 'I've been trying to work on this bio for days and I just can't get it right,' and I'd be like, 'I love writing bios, why don't you send it to me?' It really started out from a voluntary place of building a portfolio and just wanting to help people who I thought were talented.
MARK: It must have been a dream come true for them. Because this is all the stuff, I mean I hear about this week and week out, I'm sure you do, people will say, 'I just want to do my creative thing, my artistic thing. I want someone else to take care of the business side of things.' And you are that fairy godmother, by the sound of it.
CHARLOTTE: I honestly can't even imagine what it would be like to have someone come in to your life and say, 'I'll take care of everything, you just focus on being creative.' I'm looking at this objectively, at other managers I know, it really is quite a selfless pursuit. I'm interested to talk to you about it because, the angle of your podcast is around creativity. I appreciate being put in a creative space because often people will look at the relationship of all of the different people in the music industry and they look at the band and the artist and they go, 'They're the creatives,' but really there are so many creative people who sit behind the scenes as well.
MARK: Oh yes. Oh yes, indeed! For me the more time I spend on it, the more I realize creativity is really a team sport.
A lot of us think that we have impeccable taste in music, and a lot of time I think it's a bit of a delusion. But in your case, there does seem to be evidence that you had a really good eye and a good ear for talent and you were able to present that to the world in a way that other people could relate to it.
You developed that into your own management agency, is that right?
CHARLOTTE: Yeah. By this point, in terms of my day job and career, I'd moved on to working at, what we call, creative agencies, digital agencies, advertising agencies. Which are quite similar to the process we just spoke about, really collaborative process of working alongside people to market a product. And so, again, I was still building that skill set, and I think the voluntary management position just started out with two people who I'd met who are a band called 'Haarlo,' who I still manage to this day. They said, 'Oh, we've got this CD and it was really, really high-quality.' It was a five-track EP and it was back when, people were still listening to CDs. And they're like, 'We don't know what to do with it but we've made 300 copies of our CD.'
I didn't really know what to do with it either but I sent it to a friend of mine who was a musician, in New York. She had a blog and she said, 'I'm putting this mixtape together, I'll pop one of their songs on this mixtape.' And when I say 'mixtape,' it was on SoundCloud, so, it wasn't actually a physical mixtape. She popped it on there and then they started getting all these emails, mainly from the States, just saying, 'I love your stuff.' 'So and so from Atlantic A&R,' and they were like, 'we don't know what to do with this.' I was like, 'Forward them to me, I love writing emails.' That was the entry into becoming a manager. It took me about 7 more years to actually turn it into a full-time job and build a roster. That was the beginning.
MARK: Can we fast forward a little bit then to late 2019? I'm curious to hear, obviously, before the coronavirus hit the headlines, what was your work life looking like at that point and what were your plans for 2020?
CHARLOTTE: At that point in time, it was very touring-heavy for me. Not all managers become tour manager hybrids but when you start out managing developing acts, sometimes tour managers are unaffordable, at that point in time. I love traveling and I love live music. I would say 2019 was pretty much jam-packed full of tour managing, traveling alongside bands. Both nationally, within Australia, and internationally. 2020 was looking to be much of the same.
When I look back in hindsight, I was very close to experiencing quite severe burnout but I had no idea that that was the case until the pandemic… which my friend, who also works in music, her and I refer to it as, 'We were unfairly dismissed,' like, it was an unfair dismissal from our jobs. But there was, no one to look after us. I've spoken to a lot of managers and crew tour managers, sound engineers, lighting engineers, I think the general consensus is that everyone had the opportunity to stop and pause and reflect on how they were working. When I think about how I was working late 2019, 2020 was already completely planned out and I was going to be all over the world.
MARK: At what point did you get the unfair dismissal notice? Or what point did you realize, 'Oh, hang on a minute, this is going to be serious for me and my musicians.'?
CHARLOTTE: Interestingly, I was about to book flights for a major European tour. I joke about how I was getting a lot of my news source from my mom at the time because everybody was talking about this coronavirus, and this was early January, I found that it was just stressing me out, this impending virus, that was in China at the time, and no one really knew how it was affecting people. One day I just happened to be on the phone to my mom and I said, 'I'm about to book all of these flights,' and she said, 'I don't think you should do that.'
Thinking back, at the time, I was like, 'Is she overreacting?' She's like, 'I think this coronavirus it's starting to break out.' At that point in time, it's when the cases were starting to break out in Italy and Greece, from memory. And she just said, 'I think you should hold off on booking flights.' Which was such a good thing because, I was about to book international flights for a tour party of eight. And people still haven't received refunds on those flights they've all just been credited.
Thankfully, I think that was the point in time where I said, 'Okay, well, I'll hold off, and maybe we'll give it a week or so.' Within a couple of weeks, I went to a workshop with one of the artists that I managed and we had just flown in from Sydney to Melbourne and then we drove to this workshop. And when we got there, the host of the workshop greeted us and said, 'Oh, you didn't touch anyone at Melbourne Airport, did you?' and we were like, 'What does that mean?' We just had no context. 'No.' And she was like, 'Well, apparently, the coronavirus is in Melbourne Airport.' That was the first I'd heard of it hitting Melbourne. Then I think Melbourne ended up being in, I think, the longest lockdown in the world.
MARK: Ooh, that's not a record you want to hold, is it?
CHARLOTTE: No. Unless you were very burnt out and also needed a bit of a rest.
MARK: Okay. Well, maybe, we'll come on to that. But, we've got listeners all over the world, everyone had a different experience of lockdown.
What was the lockdown situation like in Melbourne, how strict was it?
CHARLOTTE: It was very strict. There were I think, in total, we would joke, it was five or six major lockdowns, and we would joke like, 'Is this lockdown 5.1 or 5.2?' because the rules would slightly change. I think, at its strictest, you weren't allowed to travel more than 5 kilometers, you could only leave the house for 3 reasons, and I think that was medical. It's funny that it wasn't that long ago but I've blocked it out now. It was for medical reasons, for supermarket shopping, and what was the third reason? Oh, to get tested, I think, to get tested for coronavirus. There was a curfew, which sometimes was 8 p.m., sometimes was 9 p.m. There were border blockages between metropolitan Melbourne and what is considered to be regional. I was actually based in regional for a large portion of the pandemic, and the rules were slightly more lax there. But within the city it was really, really strict.
In my experience, speaking to other young people, it was pretty damaging to people's mental health. Even just speaking to colleagues of mine who were in Sydney, they had such a different energy to anyone who was in Melbourne because all lives went on and off for almost 12 months of being in pretty strict lockdowns and not being able to see friends and family.
MARK: This is a pretty dramatic shift from jet setting around the world on international music tours. What was going through your mind at that point? And also, because it wasn't just you, you had the musicians that you were taking care of, right?
CHARLOTTE: Yeah. I think that was quite a common, and still is a common issue for managers was also not just learning how to be resilient yourself but learning how to help creatives cope through them having a huge part of their identities stripped away from them. When I say that, I'm referring to live music because in the realm that I work in, most people, their major source of income was live. And when that was just gone, you're dealing with a lot of friends and colleagues who are musicians who are just not getting any feedback. I don't think it was overly motivating to be writing, at that point in time, either when I know that a lot of industry went, 'Well, this is the perfect time to write.' You're locked in the house but no one's having any experiences.
MARK: Which brings its own pressure, doesn't it? I've spoken to a few people who felt guilty that they weren't writing the great lockdown novel or, in this case, album or whatever. But creativity can be mysterious but it's maybe not a great mystery why not everyone was a fountain of creativity during the lockdown that you've described.
How did you respond to this? Firstly for you and then for your musicians. At what point did you start to see, 'Okay, this is going to be my game plan through this'?
CHARLOTTE: I think we had quite a health-first approach within not just the roster of musicians and producers I work with but the colleagues and the wider team that we had appointed. When I say 'health-first,' I mean emotional health, as well as physical health. It was around staying safe. We didn't know what this virus was. At that point in time, there was no vaccine. Just doing whatever you can to look after yourself as well as there was a lot of just checking in on how people were doing in the early stages. We almost had a little bit of a joke between us that it was a forced break to begin with. There was something appealing in that, to go, 'We don't have to be rushing around from airport to airport and changing currencies.'
And, as sad as it was we were holding on to hope that, this is in like February, March, we were holding on to hope that, things might reopen later in the year and some of those concerts might still go ahead. And then I would speak to my news source, my mom, or one of my colleagues in Sydney who was really, really following the situation. And he was saying, 'I don't think it's going to open by the end of the year.' The word that got thrown around the most, I pivoted into relying on my digital-marketing background and skills. A lot of the projects that I had worked on before, dating right back to the blog I started when I was 18, was about finding an audience in an online capacity.
I think the first idea that I wanted to execute was to work alongside Jonathan Steer, who's a sound engineer here, who I started Large Noises, the blog, with. And he had created a studio setting that he made it so that it was possible to be completely isolated within that studio as one person. As an artist, you could go into the studio and he could operate the studio from another location. There was no risk of infection, and it was completely legal at the time. Our first venture was almost an extension of the blog that I told you about. We started a little platform, that doesn't exist now because it was an on-demand platform, where we filmed and recorded some online solo concerts. I worked with a web developer and a designer to find a way to monetize it. We partnered with Ticketmaster, and it was very, very early days when people were open to the concept of streaming and, watching online concerts from their homes. It was a great little revenue stream for a while.
Then I think what happened was people, particularly in Melbourne, got frustrated with having to watch concerts online. Around the time we started to feel that as well, we thought, 'Maybe we'll put that idea to bed,' but that was the first thing that we executed, first idea that we executed. It was an idea that I wanted to work on prior to the pandemic. Having spoken a lot to Eliza who I started Large Noises, with, back in the day, about accessibility, we had a really interesting conversation about a gig that I'd put on. It was a seated gig at the Melbourne Recital Centre. I had three pregnant women emailed me to say, 'I missed out on tickets, and I was so excited about this gig because it was seated,' and I said, 'Oh, it's funny.' I've never even thought about the fact that if you're seven, eight-months-pregnant, you're not going to want to go to a sweaty band room, you must just be missing out on music altogether. But if it's a seated venue, then you can access music.
And then I had this, obviously, there's a much bigger conversation around that, which is around accessibility and people who have disability or people who are homeless, we started to talk about all of these audiences who might just miss out on live music altogether. I think it came from I'd seen this film about Leonard Cohen and how he used to go into the prisons and play for people, play live for people. I had this idea that we could try and create, a really beautiful high-quality online concert and show people, who live regionally or are disabled or pregnant or have social anxiety, that they could still access music that way and live music that way. Which I think is something that the pandemic opened up in terms of accessibility, with the Melbourne comedy festivals on at the moment. And I've noticed that you can buy an online ticket for that now, which was never a thing in the past.
MARK: Right. It sounds like that gave you, and, obviously, the wider industry, the opportunity to reflect on things like that, that might have been seen as nice to have or something that we'd either hadn't thought about or hadn't quite got around to before.
CHARLOTTE: Yeah. And I think that also people assumed it was quite a costly thing to do. And then musicians realized that they could really just, with one decent microphone, they could record content from their homes, from their bedrooms, and their audiences were responding to that.
MARK: That's quite a discovery, isn't it?
CHARLOTTE: Yeah, I think that leads into a lot of people upskilling themselves is something that I observed from the outside. A lot of musicians were upskilling themselves during the pandemic, which anything that can allow a musician to be more creatively free is for the best. To not have to be stuck with a particular producer or a particular studio and to actually learn how to record parts at home and mix their own music, I think, was really beneficial. But that was, one of very few things that came out of the pandemic that probably was beneficial to a creative person or, in this case, a musician. Well, really what happened was we watched our industry just get almost completely decimated.
MARK: Yes. We are looking for silver linings and slivers of hope. That is one. But I mean the big picture, and for the music industry in particular, it was really one of the ones that was worst affected by all of this.
CHARLOTTE: Yeah. I did an interview really early on with a London-based journalist named William Ralston, who was doing a piece on the music industry globally, and he was asking how it affected me as a freelance manager with independent artists. And what the article presents to you is that, without the live music revenue stream, some artists are not left with any cash flow. If an artist doesn't have cash flow, the manager usually works on a commission basis, so, the manager doesn't have cash flow either. And that's what I watched, sadly, happen is a lot of managers and artists going, dipping back into those corporate jobs to stay afloat.
MARK: I think we've established you and your musicians did not have your challenges to seek. The big picture was horrific and there's no sugar coating there.
Where did you go next? What was your response about where you could be most effective?
CHARLOTTE: I think one of the blessings of having more time was that I would often receive emails from people who would say, 'Can we catch up for a coffee? I wanted to pick your brain. I've got a few questions about my music.' This would come from artists who were generally self-managed and didn't have a team but often really, really talented. We were talking about, when I started out, that was something that I did. I fulfilled, every time anyone asked me, 'Could I have a coffee?' or, 'Can we catch up for a drink?' or anything, I would say, 'Yeah, let's do that.' I had a real yes-person mentality. And then because touring and traveling was eating up so much of my time, there's a little bit of guilt that I had, not that I owe anything to anyone, but sometimes I would've loved to have been able to sit down and have lunch with someone and brainstorm how to release their music. And I wasn't able to do that.
Then, when the pandemic hit, I found myself with a lot more time and I was able to offer those services in a mentoring or consulting capacity. It started off with me just saying, 'I've got a couple of hours on a Friday afternoon.' I think I might just offer that to the first person that I started to work with was a manager, he was actually my assistant and he helped with all of the logistics for the live shows. And then, suddenly, I didn't have a job for him anymore. But he's also a manager himself and he's a really talented manager. I said to him like, 'I don't really have any work for you, but do you want to do some mentoring? Like, maybe every Friday we can get together for an hour and we can talk about your business? It wasn't something that I had any help with, when I was at that point in my career, and I think it would've really helped me to have someone to bounce ideas with.'
That's where it began. And through doing that once a week on Zoom talking about his business plan and his ideas and whatnot led me to going, 'I might just make this actually a bit more of a formal offer.' Which I didn't really formalize in any way, I guess I just told a few people and then word spread around and it was just like, I was I started offering these consultancy sessions. Then I created a mentor program for an emerging artist, which was amazing. I worked with an artist named Julia Wallace, who's based in Western Australia, on releasing their music for the first time.
That was really creative and it made me realize why I started doing it in the first place was to help artists facilitate a career for an artist where they could, it sounds a bit clichéd, but bring out their best selves, learn about who they are as people. Do they need a big team around them or are they better off to release independently? Or are they someone who needs assistance with visuals? Or do they know how to draw pictures themselves and could it be a bit more of a DIY thing? It became a really, really creative pursuit, talking to a lot of independent self-managed artists. Which led me to thinking that there really should be a new model of management where you don't have to commit to someone for X amount of years and sign contracts and whatnot. Some of these people just needed another person to bounce ideas off.
MARK: Maybe for someone who hasn't done mentoring before, could you just talk a little bit about what you actually cover in these sessions, what the conversations are about, maybe how it's different to what you were doing as a manager?
CHARLOTTE: Yeah, absolutely. As a manager, it's a really all-encompassing role. You are invested in every single part of that person's career and, also their lives, in a sense, because you need to get to know someone quite well to understand how they operate in different environments. Whether that be like promotional or interviews or, backstage, or whatever that might be.
These mentoring sessions that I was offering were one-hour sessions that always began from a strategic place. From my perspective, that's what I love the most is talking to someone and saying, 'What is it that you want out of your career? What are your goals? What drives you? What gives you that spark that we talked about before, that passion?' And how can I help them form a team, how can I help them find like-minded people who might love their music but also gel with them personally, who are the publicists I can introduce them to or labels I can introduce them to.
With every session, whether it was more of a mentoring role or a consulting role, it would be me answering questions, industry questions. There's not a lot of resources out there to help new artists about how all the different roles interact and what they actually need on their team or how payment works if you do get a manager, those sorts of questions. And then, also, just giving advice about their music. I don't mean that in a musically-creative way, I wasn't doing any like, 'Oh, the piano should be turned down at first to… ' I don't really operate like that, it was more, maybe introducing them to the right producers or, people who I thought they might gel with.
I ended up doing this mentoring with both artists and managers because I felt like, we were so close to losing a whole generation of new managers because there was just no way for them to get these projects off the ground without live shows or it was really difficult for them. With some of the ongoing ones, the mentoring and consulting resulted in me creating strategies for them. Whether that be a 6-month strategy or a 12-month strategy or a 2-to-3-year strategy, it was almost like doing like a research project or something, take all of the commonalities from every interview and consolidate it into a document to go, 'This is what I think you want and this is how I think you can achieve it.'
MARK: It sounds to me, Charlotte, like you're someone who is really motivated to help people.
CHARLOTTE: Definitely.
MARK: And, your instinct was, way back, was to look at a band and think, 'They need help connecting with an audience.' In the middle of the pandemic, I'm hearing you looking at, 'What do people need? What would be helpful that I can do for them?' now that, as you say, their main identity has been stripped away. And you're even looking to the health of the management industry and saying, 'We're in danger of losing this generation.'
How sustaining was this for you personally, just feeling useful, feeling helpful in the midst of so much chaos?
CHARLOTTE: I definitely think that there's an element of feeling good about being able to use my skill set at the time to help other people. I think that, at times, I felt a little bit burnt out and I think most managers, a lot of people in music in general, would say this, the opportunities for new musicians just decreasing so quickly. It started out quite hopeful and then you start speaking to record labels and they go, 'I absolutely love this band that you've sent me but we've got a backlog from 2020 who are waiting to release music and we're not signing anyone new at the moment.'
It started out feeling like, 'This is great, I'm using my skill set,' and then eventually, at times, has felt a little bit helpless and I've had to explain that this is new territory for all of us and these are the things that we can focus on. And that might be making music and making really good music or creating all of the content that surrounds a release but it doesn't necessarily mean that a label is going to sign you this year.
MARK: Looking at the big picture again, we can all agree it would've been better if this thing had never happened, and particularly with the impact it's had on music and other performing arts.
But picking up on the idea, looking for the little slivers of comfort, the flashes of silver lining for instance, the upskilling you mentioned earlier on, as we, hopefully, look to a more open future where live gigs are more of a thing again and the industry picks up, what, if anything, do you think that musicians and the industry, as a whole, can take forward?
What new options are there that maybe weren't there before?
CHARLOTTE: I think one new option that I've identified amongst managers and musicians are these new ways of working together. Like I said before, the management model is, generally, quite long-term contracts. I noticed that a lot of other managers did what I did and they started offering their skills on a consulting basis, which I think has empowered artists. That's where my drive came from from the very beginning was to find ways to empower creative people to be able to upskill themselves to understand the industry that they work in and how it operates. Because, it's an age old saying that knowledge is power but I think, when the music industry was moving so so quickly, often artists didn't even know what positions they were getting themselves into.
And, within my roster, I was always very, very conscious of making sure everybody fully understood the terms of the deals that they, might be getting into, which were often very artist-friendly flexible deals. But I know a lot of friends, there was this sense of urgency before the pandemic. A lot of friends who were artists would sign to the first manager they met or the first booking agent they met or the first record label they met. And then, if it doesn't go well, often that's enough to deter someone from working in the industry altogether. Which is, sadly, something that I've seen happen more often than not to young women than young men. In my experience of talking to people, it seems to be really, really common that young women get burnt quite young and then decide to put down music forever, or they come back to it years and years later.
What I think the pandemic taught us by slowing everything down was to take a good look at the revenue streams, for one, and ask ourselves, 'Why is it that, when gigs stop, there might not be any cash flow?' Well, obviously, that's a much bigger conversation around the streaming model. I know a lot of people who invested a lot more in buying vinyls and buying merch to try and keep their favorite artists afloat during that time. But it's made us, like myself and, Ainsley, for example, who's Ainsley Wills, an artist that I manage, it's made us reflect on different ways that we can release music in the future so that we're not so reliant on touring and live shows.
I think, in general, with the consulting model, I've seen people just make more informed patient decisions as opposed to what I explained before, the example of rushing into working with the first person that they've met. It allowed a bit more time for everyone to have meetings over Zoom or get to know each other and make really strategic careful decisions with their careers, which I think is a really good thing.
MARK: Well, amen to that. As a coach, this is a huge part of what I do is just get people to stop and slow down. It's not like I'm telling them what to do but just giving them a chance to really think through what the decision is, what their reasons are for going one way or the other, and making that well-considered decision. That's an interesting take on it, the fact that, slowing down, it was a pretty frenetic industry.
Obviously, there's an energy to that that we never want to lose from music but maybe you could balance that with a bit more downtime and slowing down to think things through.
CHARLOTTE: I definitely agree that, there's an energy and there's a sense of ego that needs to go into a performance or a song. But then there is sometimes an energy sense of ego behind the scenes in what we refer to as the industry itself, which is quite toxic. From my own personal experience, the biggest thing that I learned when I found myself mentoring and consulting with very like-minded people was that, possibly, in the past, I was finding myself in situations with people who I didn't actually share the same values as. When you said before, 'You seem like you're driven by helping people,' I've noticed that that's quite common in managers, within music. Quite difficult to find in other realms of the industry at times. Not to say that, there is no one who's driven by helping people but often, sadly, people are driven by money or exploiting artists.
That's something that we saw during the pandemic within our very geographically small part of the world, there was a huge takedown of the music industry during the pandemic. Basically, Australia had its #MeToo moment during the quiet times, and a lot of people at the top lost their positions due to musicians and whatnot coming forward and sharing their stories about toxicity.
MARK: A bit of a day of reckoning for the industry?
CHARLOTTE: Yeah, which I think had to happen. It was sad that it happened at such a difficult time as well because, for some people, they were just overwhelmed with, 'I've lost all the good things about music and about my career and now I'm daily receiving information about these terrible terrible people that work behind the scenes in music.' I was partly driven by that as well to show people there are caring and compassionate people who work behind the scenes as well, which are most of my friends in the music industry are those people. Unfortunately, I think there was an older generation that didn't operate like that.
MARK: Let us hope that that spirit is carried forward into the future of the industry.
Charlotte, thank you. You've really taken us on quite an extraordinary journey, pre and during pandemic. Hopefully, we're moving to post pandemic before too long. This would be I think a nice time for you to share your Creative Challenge with our listener.
If you're listening to this and this is your first time with the show, this is the point in the interview where I ask my guest to set you, dear listener, a Creative Challenge. This is something that is related to the theme of the interview and is designed to stretch you creatively, personally, maybe even professionally as well, and something that you can do or get going on within seven days of listening to this conversation.
Charlotte, what's your Creative Challenge?
CHARLOTTE: This was one of the benefits of everything slowing down. I had a lot more time to talk philosophically with one of my clients, Ainsley Wills, who is an amazing musician but also one of the most creative people I know. She said to me, it's such a simple task, but she said to me, don't overthink this too much, but, 'When we hang up, you have to do this task where you write down on a piece of paper what makes me feel the most me. And then, underneath that, just stream of consciousness. Write the things that make you feel the most you.'
MARK: Ha… I love that, that's so simple. And yet, well, it's got me thinking already. I think, obviously, I always do the creative challenges, but particularly this one I think is definitely something that I want to go in. What a lovely question.
CHARLOTTE: It was also really interesting because I tasked a few of my friends with it as well. I'll give an example of something that ended up on my list. I wrote down swimming. And if you asked me, at that point in time, when was the last time I went swimming, it was probably a couple of years. It's like, 'Why aren't we doing these things more often?'
MARK: Yes, very good, very good question. There's quite a lot of implications of this I think that I'm sure there will be creative benefits. Because, when we are most ourselves, as you were saying, that's what we value the most in artists, not to mention personal benefits. I think I'd rather not go and talk too much about that because that will be a side effect of the main thing, which is just being you, being yourself. Lovely, thank you so much for that, Charlotte.
Where can people go to find you online? And I'm curious, are you still offering the mentoring service, is that available?
CHARLOTTE: I'm quite booked up at the moment but I do have a website which has all of the details on there, which is just www.hearheargroup.com, which is H-E-A-R-H-E-A-R, Group.
MARK: Hear Hear Group, that's lovely.
CHARLOTTE: That's the one.
MARK: dot com. Okay.
CHARLOTTE: Yes. I'm also not overly active but I'm on Instagram and I do share some updates on there; instagram.com/charlotteabroms, which is A-B-R-O-M-S.
MARK: Brilliant. I will, obviously, make sure that these links are in the show notes, as usual. Charlotte, thank you so much, it's been really inspiring. And, as I was saying earlier on, I really wanted to cover the music industry because it's been so hard hit. I really think you've told an inspiring story in very difficult circumstances. Thank you very much for that.
CHARLOTTE: Thank you so much for having me, Mark. It's been great to chat to you.
About The 21st Century Creative podcast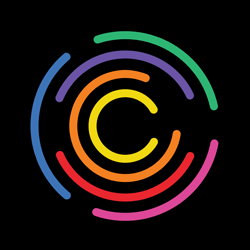 Each episode of The 21st Century Creative podcast features an interview with an outstanding creator in the arts or creative industries.
At the end of the interview, I ask my guest to set you a Creative Challenge that will help you put the ideas from the interview in to practice in your own work.
And in the first part of the show, I share insights and practical guidance based on my experience of coaching creatives like you since 1996.
If you'd like my help applying the ideas from the show to your own situation you are welcome to join us in the 21st Century Member's Group.
This will give you access to Goal-setting, Accountability and Q&A videos, as well as other exclusive insights and glimpses behind the scenes of the show. Due to the pandemic, membership is currently on a pay-what-you-want basis.
Your membership fee will also support the podcast and help to make it sustainable.
Make sure you receive every episode of The 21st Century Creative by subscribing: