Podcast: Play in new window | Download
Subscribe: Apple Podcasts | RSS
Today's guest on The 21st Century Creative is Emily Kimelman, a thriller author who has travelled the world in a boat and criss-crossed the USA in an Airstream trailer while writing and publishing her books, and selling hundreds of thousands of copies in the process.
Emily's adventurous spirit shines through in her writing as well as in her approach to travel and entrepreneurship. And she gives us a really inspiring interview about her journey as a writer and creative entrepreneur.
To me this conversation is a real breath of fresh air, especially at a time like now when travel is a distant memory for most of us.
I should mention that like most interviews this Season, we recorded this one pre-Covid, but it's not hard to join the dots and see how the principles Emily used to creative a business that she could run from the road or the high seas can help us in an age of remote working.
In the first part of the show I suggest that if you want a constant stream of new ideas, you should practise the art of overhearing yourself.
Emily Kimelman
Emily Kimelman is an author and traveller who has written from all over the world including the beaches of India, the jungles of Costa Rica, and the islands of the Caribbean.
She spent many years working while travelling, firstly sailing the seas in a boat, and later criss-crossing the United States in an Airstream.
In childhood she lived in Soviet Moscow, where her father was a correspondent for the Philadelphia Inquirer. While living under communist rule, the KGB sprinkled her entire family with 'spy dust', a radioactive compound that left a glowing trail so they could track them …which she says, might explain where some of her ideas for spy thrillers come from!
There are currently 13 titles in her Sydney Rye series, and her other books include a series of Romantic thrillers co-authored with Toby Neal. With hundreds of thousands of books sold, she has an army of readers eager for each new release.
I met Emily in 2016 when she asked me to coach her, and I had the privilege of working with her for 2 years while she was travelling in her Airstream and transforming her business, from working as a solo author to expanding her team so she could delegate a lot of the business tasks and focus more on her writing.
I was really impressed by Emily's independent-mindedness, enthusiasm, and dedication to carving out the life she wanted for herself and her family. So I asked her to come on the show so you could her her remarkable story and experience her creative and enterprising attitude for yourself.
In this conversation she talks about how she got started as a writer in spite of not being able to read until the age of 10 due to Dyslexia, and went on to find success as one of the early writers to self-publish via Amazon's Kindle.
She also tells the story of her journey as an entrepreneur, from running a glass-blowing businesses, through to applying her entrepreneurial skills to the business of authorship.
If you like to travel, and you're pining for distant lands with the current travel restrictions, you'll also enjoy her stories of balancing work, family and travel, by air, sea and land.
Finally and in my view most importantly, she talks about the mental game of authorship and creative entrepreneurship – which is the part that makes the biggest difference over time.
If you're the kind of creator who values quality of life as much as money or fame, and you want to succeed on your own terms, you'll find plenty of inspiration in this conversation with Emily Kimelman about the adventure of writing.
Emily Kimelman interview transcript
MARK: Emily, how did you get started as a writer?
EMILY: I think it's not unusual. I think most writers, what happens is that you read a book that's so terrible, you figure you could do better. And that's what happened for me. I was living in New York the time I was going to college and I'd taken a few years off. So, I was an older student. I was on the subway and I was reading a mystery I'd picked up at the local Barnes & Noble on the sales rack and it was a cat mystery. And it turned out the answer of the mysteries was: aliens did it! And there had been no hints throughout the book that aliens were involved. And I closed the book and I remember looking around the subway and thinking, 'Well, that was horrible. I could do better than that.'
At the time I was taking some writing courses and so I had been writing some stuff and I had my brother and my best friend had been reading it and saying how great it was and that I should be doing more writing. And so, the seed had been planted. I loved mystery so much and I was trying to figure out what I wanted to do with my life and basically what I wanted to do was just read books all day. And so, writing them seemed like the way to get paid for that because I didn't think anyone would pay me just to read them. I had no interest in writing reviews or critiques. I figured this was the chance I had that I'd be able to be in that world all the time. And once I read that book, I figured I could do it and I was ready.
MARK: I love that because usually some writers say 'I read this book, it was so inspiring…'
EMILY: I'd say inspiring books often just scare me. There's definitely some books I read, and it makes it hard to write for days because I'll never do anything that good, what's the point anymore? I prefer the bad books.
MARK: Yeah. They always make you feel good, right?
EMILY: Exactly.
MARK: Okay. And why mysteries?
EMILY: That was the first genre I got into. I was severely dyslexic as a kid and actually couldn't read until I was 11 and I basically went from not being able to read it all and kind of a flick switched in my brain and suddenly I could read at college level. One of the first books I ever read to myself was an Agatha Christie book. And I just tore through them. My parents are both big readers, they love mysteries, so their bookshelves were filled with the genre. And so I went through P.D. James and kind of all of the classics basically from as soon as I could read, that's what I started reading. And it's what I'd always enjoyed.
In college, I went to Gallatin at NYU, which is a college where you can create your own major. And so, I actually have a degree in The History of Homicide, Forensic Science and Detective Fiction. What is the interplay between our fears of death and these horrible violent things that could happen to us and the fiction that we all want to read, which somehow comforts us? Because there's justice on the page is always more perfect than justice in reality is going to be. I think that the play between those two has always fascinated me and, like, so many other people. That's really what I wanted to explore in my work.
MARK: For those of us who are new to your fiction, could you, obviously, without too many spoilers, give us an introduction to the kind of world you write about, the kind of characters that you like to put center stage?
EMILY: Sure. So, my main series, the Sydney Rye series – 'Sydney,' like the old Jewish man 'Rye,' like the whiskey – is about a young woman who ends up getting wrapped up in a mystery. She has no skills or reasons to do this but, of course, they're given to her throughout the course of the book. And she has a giant dog, which when… it was based on the dog I had when I started writing this book. My giant mutt Nova was not a hero! Her dog is very much a hero.
But in any case, it's the idea of an unskilled female character who through grit and determination is able to take on the powerful forces against her, usually a male powerful force and best them in a violent and a brilliant way. That's my Sydney Rye series.
And that basically is the setup for most of my books is there is a young female character who is being oppressed by, should we call it the patriarchy? And she bests them. It's certainly my own fantasies of how I would like the world to work and obviously, lots of other people's, it's why people read the book.
A paper I wrote in college was about James Bond and the way that the James Bond stories, movies specifically, have followed foreign policy and those movies take these big frightening things that are so complicated and far-reaching and put them into one bad guy on an island who we can just kind of parachute in and take him out and we've solved the pressing issue of the day. And so, basically, I'm trying to do that with patriarchy.
MARK: What do you hear from readers about what they value in your work?
EMILY: I get a lot of emails from women, especially older women. And my readers do seem to be older. And I think that's because who has time to read books? It's often retired people. And a lot of them are women who say, 'God, I feel so brave when I read these books and so powerful.' And so, I give them that taste, I think, that every person would want to kind of be able to take on these incredibly powerful forces that you don't have control over, and to take control of them and to best them. Older female readers definitely respond to that.
And then I can have male readers who are like, 'It's so awesome. She kicked such ass. It's so much fun.' So, I think it's the same thing because obviously a lot of men don't like the way things are set up either. They're happy to see it'd be taken down by this character who is funny and insightful and fun to be with while also kicking ass.
MARK: When you started out, what were your ambitions for the writing? Did you see it as a business, as a profession, or did that come later?
EMILY: Yes. Like I said, I was an older student. I was in my early twenties, and I was looking for a profession. I was actually working as a dog walker, and I knew that wasn't going to be the profession long term, although I did enjoy it. Sydney Rye, in the first book is a dog walker, and that's where I got the idea because I worked for an agency and so I was in these people's houses that they'd never seen me. They wouldn't recognize me on the street, and yet I knew their dog really well. I was in their apartment every day. And that, to me, just seemed like a really kind of cool setup. I started playing with that idea and I knew from the beginning I wanted to do a series because that's what I like to read. And I think most writers are writing books in many ways for themselves.
All the books that I write are the books that I want to read. I knew I wanted to do a series. I knew I wanted this to be my life's work. One of the things I love about writing is that you're never going to master it. It's not like one day I'm going to be like, 'Well, I did that. Perfect, perfect novel. Moving on.' That's just never going to happen. P.D. James wrote into her nineties. It's the kind of thing where I knew I wanted a work that would challenge me and that I could do forever and that I would never be able to master. Writing was the perfect choice for me. I didn't expect obviously to be making a living immediately. I had expectations of being a dog walker, and I was, and I bartended for years.
The amount that actually I've been able to make is surprising to me. And it's because of self-publishing. When I started writing, self-publishing didn't exist. The Kindle didn't exist in 2005 when I started working on my first book. I think it came out in 2007 or 2008 maybe, I can't remember. But e-publishing wasn't a thing and self-publishing was a vanity thing. It wasn't cool, and it wasn't going to make you money. I had an agent. I thought I would find a publisher and get a little money and just keep bartending for at least another decade or two. So, I was pleasantly surprised.
MARK: I'd like to come back to the whole self-publishing and the business side in a minute. But I'm really intrigued by this, what you said that you wanted something that could be your life's work. And I think this is often, it's an overlooked element of success is that sense of dedication to something over the long haul. In most creative professions, overnight success is the exception rather than the rule.
What was it that let you know, 'Yeah, this is something I could see myself doing in my eighties?'
EMILY: I think because I love to read so much and learning to read was such a hard-fought process for me. I always had such huge admiration for stories and for writers because I couldn't do it for so long. And I think that there was something; I say now that being that dyslexic and having to fight so hard at such a young age to overcome it was so good for me because it taught me that basically, 'If you just keep working at it from different angles, you're going to get it,' if it's something within my control. So, 'Can I read? Can I write the book?' These are all things that are completely because of me. Nothing else is going to stop me except for, basically, if I stop trying.
I think that overcoming dyslexia gave me that thirst for challenge. Because it was so satisfying when I did it, it felt so good. And I'd always admired writers because it was so hard for me. And then the big stumbling block for me really deciding I wanted to become a writer, the reason I shied away from it for so long is because I thought, 'Well, I couldn't read for so long. How could I write?' I knew I wanted something that would keep me interested forever. I knew I wanted to be a creative person. I thought I was wanting to be a visual artist, I wasn't that good at it. So, it wasn't that fun. I didn't have the talent. My husband is a glassblower and my brother's a graphic designer and a lot of my friends are visual artists and I really admire that. But I think in order to be a successful visual artist, you do have to have some spark of talent that then makes it exciting and fun and a challenge that's worth pursuing. I didn't have that.
But it was a lot of my visual artist friends who were like, 'You should be writing. You're a good writer.' So, I knew I wanted to be creative. That's what I was drawn to. And I think that, I don't know. It's an interesting question, 'How did I know I wanted a life's work?' I think that just always was in my head. That's something I wanted. And books are just so limitless. Stories are so limitless that how could you ever run out of work?
MARK: Yeah, that's a good place to be. Okay.
Talking of kindling that spark of talent, at what point did you become aware of the self-publishing world that it was starting to change away from the old vanity?
EMILY: I bought a Kindle because I've always been a big traveler and the amount of books I had to take with me when I traveled was a joke. My husband, on our first big trip together, we went to Thailand for a month and most of my luggage was paperbacks. And he couldn't believe how much he was hauling around. I would leave the paperbacks as we went so the baggage did get lighter, but he just couldn't believe that I insisted I needed this many books with me because I didn't know what I'd want to read. I had so many reasons why I needed all these books. And so, I bought one of the first Kindles. I thought, 'This is the answer to all of my reading problems. Now I can just have these, I don't have to carry a suitcase for my books when I'm on a month-long trip.'
And then authors were starting to come out and talk about it. And I was reading up on publishing. I had an agent; I'd finished my first book. And I didn't do it right away because I still felt like I wanted to go the traditional route. And then more and more stories were coming out of people finding not just massive monetary success, but also finding readers and really connecting with people. I was following all that, but I was also working and writing books and not paying that much attention to it.
And then there kind of came a point and I was talking to my husband about it and he was like, 'You should just do it. What are you waiting for?' And I talked to my brother about it and he said, 'Just do it.' So, I did. I formatted a book and I made my own cover and I put up Unleashed on Amazon and I set it at 99 cents. And I sold two books that day. And I just thought, 'Oh my God!' I said that. I said, 'Who are these people? How is this happening?'
MARK: You rang them up and thanked them!
EMILY: Yeah. So, then I spent a lot of time on Kindle Boards reading about what people were doing to reach people and learning about the business side. It was a while before I started to take it seriously. The book was up there for a long time, and I was working on the follow-ups, and we'd opened a studio and gallery for his glassblowing. I was helping him with that, running that.
I was busy. But I was also becoming a businesswoman through running that gallery and learning so much and realizing how much I actually loved being a businesswoman. And the challenges there were fascinating to me, and it was also, as an entrepreneur, your work is never going to be done either. It's like writing in that way. And you're never going to master it.
MARK: What did you love about business?
EMILY: I love numbers. They're so concrete. I love marketing because there's just so many different angles to look at it and experimenting and seeing what works, what doesn't, what works today and then doesn't work tomorrow, is fascinating to me. It just all is a very fascinating world to me. And the glassblowing studio, obviously you're talking about objects, you're talking about permanent things, whereas ebooks, you're talking about files that you write it once and then it just gets sold over, and over, and over again, and there's no more cost to it.
Working as someone who was selling these actual products that each one had to be made, I could just see so clearly, 'Oh, this business model is not as good as making something once and selling it forever.' I talked to my husband about it and we sat down and we talked about the business and he totally agreed that in terms of the model of a business, if you just look at it that way, that selling stuff online makes more sense just black and white, but especially for us because we're such perpetual travelers. And when we set up that business, we couldn't travel the way we had before, and we just didn't like that we felt too tied in one place. And so, basically, we shifted our entire life so that we could start traveling again. I started writing full-time and putting out books quicker and basically took everything I'd learned in the studio and gallery and put it into the books.
I was a step ahead of a lot of authors because I had been a businesswoman. And it was very useful background. I understood marketing, I understood how to work with customers. I understood the power of email marketing because, we'd had a big email list for our gallery and we'd sold a lot of stuff by bringing people into the store by doing different promos that we put out through email. Being able to do promos where you send out an email and that's just a click to buy it instead of having to actually show up in my shop, isn't that easier?
And back then, at the end of 2012, beginning of 2013, you could still do a free run on Amazon, give away 15,000 books and then sell a thousand books from that.
MARK: For people not familiar with that world, this is, say you have a series of books and the first one's free and the people read that and then go on to read the others?
EMILY: The way Amazon used to run their algorithms is that when you gave away a free book in terms of the rankings, it counted as about a quarter sale. If you gave away 15,000 books, you would be in the free charts and the top 50 or whatever, 15,000 books could get you higher than that then. And then when you went back to paid, you were in the top 500, or top 1,000. So, you were suddenly showing up in all these charts and getting all this visibility. Buyers would buy your book, it was free yesterday. They don't know that. It's $2.99 today and in the top 1,000. And so, they would just buy it. You didn't even need to have follow-up books. You could just sell that one book that you'd given away the day before.
MARK: Tell us about the good old days.
EMILY: Yes. Now that happens to a degree, but it's not nearly the same. And the first time I had a big free run was when I was like, 'Oh wow, this is serious. There's a living to be made here.' And then, BookBub came out right around then, and I was one of their early advertisers. I booked with them when they were like three months in, four months in maybe. And they would book you every three months then. Now they won't, they'll only book the same book every six months. I just started putting out books and running them as freebies, and it just built.
MARK: So, again, for people outside of the world, BookBub is email marketing, isn't it?
EMILY: BookBub is an email that people get in their inbox that has free and discounted books and it's the biggest player in that world. I'll put a free book in BookBub and give away 60,000 copies in five days. And the thing is that one of the things that us early indie authors were able to do is the people who tested us, the people who were paying 99 cents for a book, $2.99 for a book, these were people who were desperate for books and they are people who read a book a day. And so, they're on a budget and they're just voracious.
A lot of the readers I picked up five years ago when I started are still my readers today and have brought more readers in, are people who read a book a day. They're just serious readers. And indie authors were able to take a lot of those readers from traditional publishers because we were charging 99 cents, $2.99, $4.99 at the top back then. And traditional publishers were still trying to get the same prices as paperbacks, sometimes even more for an ebook. But those biggest readers, of course, like me, we all went to the Kindle because we didn't want to carry suitcases of books anymore.
MARK: And what was it like that moment when you had that free run, and you realize, 'Wow, this is serious. It could be a living?'
EMILY: It was exhilarating. I was so happy. My brother was visiting at that point, Sean and I, so we'd sold everything we owned and moved onto a boat, which had always been a dream of Sean's. And I had been kind of, 'Oh, whatever.' And so, I said to him, 'Let's rent a houseboat for a month in January,' which was my test. I was like, 'If we like it in January, then we'll like it,' thinking I wasn't going to like it and that and that he would learn his lesson, that he won't to live in a boat. And three days later, I was like, 'We're buying a boat. This is all my dreams come true. I had no idea.'
And so, we were on the boat, we were living on the Hudson River, and my brother was visiting, and he actually took a picture of me, and I'm on the bottom and deck kind of yelling up to him and Sean about it. And I have this giant grin on my face. I'm just so excited that this is possible. And basically that the future I dreamed of where I was going to be able to write full time was kind of at hand much sooner than I'd ever expected it to be.
MARK: And you're on a boat at this point. So, this is another really intriguing thing about your story is the fact that you're not just sat there at home, the stereotypical of the idea of the writer sitting at home all day while the world busies itself around her. You're out traveling and having adventures in the middle of all of this.
How did you balance the writing, and the traveling, and the business?
EMILY: Sean and I are both big travelers, and I've always loved traveling. I would say traveling is as important to me as writing. And one of the things that drew me to writing was, 'All I need for this career is me, a laptop and a pair of headphones, and I can do it anywhere.' And so, that's what I've done. I've written on trains in India, I've dictated while walking through national parks. I just like being on the road, and I find it very inspiring.
Before we had kids, we lived on the boat, and we would live on the boat for the summer in the New York area. And then in the winters, we would go to a different place. We went to India one year, and that's where I wrote the fourth book in my series, Strings of Glass. And then, when we went to Costa Rica, I wrote the book Inviting Fire. Basically, that lets me really create the places in these books that people feel like they're there. It's important to me to get those details right and gives me a great excuse to go and live in exotic places and enjoy that.
MARK: So, you're actually in that location as you're writing about it?
EMILY: Yeah, a lot of the time. Sydney Rye ends up in Syria, I did not go there! There are different places I have not been to that are in the books, but the majority of them I have been to. And YouTube is great for everything else.
MARK: One question I'm going to get from listeners is well, if I was on holiday then I would find it hard to sit down and write every day. How was that? Was the distraction a temptation?
EMILY: Well, I didn't think of it as being on holiday. This was just my life I was living. I was in India for four months. It's not like I was there for a week. I was in Costa Rica for four months. I wasn't there for a short period of time. Sean and I love to travel, but we don't like to travel fast. We like to go slow. In each of these places I'd kind of figure out how to work there.
We later ended up moving onto an Airstream once I had my daughter. And that's the thing where me and my laptop and headphones aren't going to cut it because a kid is not going to let you just sit there with your headphones on like other passengers on a train! So, I started dictating. I would basically get up in the morning, get my recorder, and walk out the front door and just walk wherever we were dictating my stories. You have to change your brain to dictate rather than type. But it's always been very important to me to write and to travel. I just make the two work together. And because traveling is so inspiring to me, it's not hard. It gets my brain buzzing, and I actually find it harder to write when I've been in the same place for too long.
MARK: Okay. And then as the catalog grew, as your experience as a writer grew, obviously as the business grew, and the family's grown as well.
How have things changed and evolved for you?
EMILY: One big difference is that I have a woman who works for me or with me, I should say, Jamie. And she is my business manager at this point. And basically, what happened is after I had my daughter, I realized how much I had been working. I hadn't quite grasped how much time I spent working prior to that because I did my writing. Which is always my first thing that I, 'Eat the frog, get the writing out of the way'. And also it's the most fun part. So, I do it first. And if too much of the world comes into my brain, it becomes more difficult to kick it all out. I would do that, and then I would do my marketing and stuff and then Sean and I would have dinner, and then after dinner, I would work for another few hours. And I hadn't realized I was doing that.
We will be watching a movie or something, and I would just be on my computer making newsletters, doing social media posts, creating graphics. And basically, once my daughter was born, that time disappeared. Post-dinner was sleep time for me, or if I wasn't sleeping, I certainly wasn't using my brain because I was brain dead. And so, I kind of was like, 'Okay, I need to get some help here.'
And that's when you and I started working together because I needed to learn how to get my business out of my head and into the hands of somebody else while still having control over it. That is something that now I'd say I'm very good at. Jamie does all of the emails, all the social media posts. She's a great sounding board. We talk once a week, and we talk strategy, and we talk about what's happening tomorrow, next week, a month from now, six months from now, five years from now. She's really a partner for me. She's someone who cares about my business as well and we've become good friends.
I'd say that's the biggest change in the business is that a lot of that smaller stuff that is so time-consuming, like graphic creation, emails, someone else does those actual tasks for me now. And also, having someone to talk to about this business because it is so niche, who understands the business as well as I do, is another great thing that she provides for me. And that is something I didn't have when I started. But when I started, it was much more Wild West. Things have settled to a degree where there are proven strategies that work now. Whereas when I started, it was everyone was just like, 'What is happening? This is amazing.'
MARK: Yeah. Jumping up and down on boats!
EMILY: Yeah. And it's not that easy anymore. That's the biggest shift in my business is I've gotten some great help and, I think, my writing has shifted too. I'm a much better writer, and my first drafts are so much better. I used to just kind of go, start a book, and just go to the end full-steam, don't look back, or you'll get stopped and then fix it later. And now I don't worry about getting stopped. If I want to write a book, the book's going to get written. I'm not going to get bogged down in worries about my skills or, 'Will anyone like it? Or will anyone care?' Because I have readers who want to read my work, and I know that.
So that confidence allows me to do kind of slower, more methodical first drafts. I still can't outline to save my life, but I really don't need to at this point because I just start writing. I go slowly, I cycle back, and the story just appears. And it's really tight, and it's really good kind of from the get-go, which is different than how it's been, how it was when I started writing. It took me five years to write my first book, Unleashed. And now, the average book takes me three to four months.
MARK: Wow. That's quite a step change.
EMILY: Yeah. And this book that I'm working on now, if I continue on the schedule I'm on, then it'll be done in about six weeks… It'll be six weeks of writing.
MARK: Okay. I think this is a really important transition that a lot of creatives go through as their career matures because when we start off we're doing everything, and we're trying lots of things. And we bootstrap, and we do lots of things that aren't really in our zone of expertise but time and success and learning often get you to the point where you realize how valuable your time is and that time away from writing and the things that you do best are really, A, they're less fulfilling but also you're eroding some of the potential value to your business or your career.
You used the word 'strategy' when you talked about your conversations with Jamie – what do you think some of the big strategic priorities that you use as your kind of guiding light at this point in your career?
EMILY: I think we basically have a two-pronged approach. We are trying to bring in new readers, and we're trying to keep the readers we have, happy.
There's the people who are on my email lists. I have about 20,000 people on my email list and a lot of those people have read all my books and are waiting for the next one. And a lot of those people haven't actually even read any of my books. They just ended up in my email list. They entered a contest or something. So, there's getting those people who kind of, we've got the hook, but they haven't bitten yet, we're trying to get them to bite. We've got the people who have read all the books and are my cheerleaders, and we want to keep them happy and show gratitude and appreciation for their support. And then we have people who have never even heard of me who we want to bring into the fold. The kind of people who are going to like my kind of books. We want to let them know that this book exists.
There's different strategies for those three things. And there's advertising to try and bring in new people. Going after cold audiences and then there's retargeting those people to try and convince them to actually start reading the books, doing giveaways to kind of get people interested and then also doing giveaways to reward people who have read my work.
So, a lot of the tactics overlap, but the strategies are enticing versus thanking. Once I've enticed someone to read the book, and they take that chance on me, I'm very grateful for that. That makes me feel great. I really appreciate that someone is taking time to read my work. That's huge. Any artist, any creative, feels a lot of gratitude when a person is interested in their work that they're creating from their brain. I think that one of the things that we try and do is once I have those readers, we want to keep them around and really express how much they mean to me and how much I appreciate that they're into this, that we're into the same stuff. Like, 'Oh, you guys are into this too? Awesome.'
MARK: Okay. Obviously there's plenty more to come from you. You're going to be doing this a long time as we've established. But, when you look back on your career so far, if there's somebody listening to this who's thinking, 'Well, I would like a bit of that. I would like that kind of freedom and artistic expression and business success,' and maybe this person, it could be a writer or it could be another kind of creative.
What are some of the big lessons you would want to share with them?
EMILY: Well, I think there's the practical, and then there's the mindset. So the mindset is, "Nothing is going to stop me no matter what. This is what I want, and it's not a question of 'if,' it's a question of 'how' and 'when'." So I think that's the first thing. If you want to have this kind of creative expression, you have to keep creating no matter what is happening.
And if you want to have this kind of business success, you have to keep trying different strategies and tactics until you land on the one that works for selling your work. And in terms of the practical,
this is specifically for writers, but I would say learn to dictate early because your hands and back will thank you. And now I can interchange between the two. Last week stuff was going on that basically, it made sense that I was out dictating a lot. And then, editing my transcriptions and this week I've been typing all week. So, because I've got two kids and just the way any week goes to be able to go back and forth between those two is a skill that's really useful for writers specifically. But for any creative, doing that same thing no matter what you do, but having ways to create your art, no matter what else is going on, is a really good skillset to build that just, 'I'm not going to let anything stop me. This is getting done. It doesn't matter what else is happening.'
MARK: Firstly, I would second the dictation thing even if people who aren't primarily writers, because I discovered dictation about ten years ago. I had really bad RSI and couldn't touch a keyboard for six months. And that's kind of inconvenient when you're running a web-based business. And I discovered Dragon NaturallySpeaking at that time, and it was a huge relief. And I can't use Dragon now because I've got a Mac, but I still use dictation. And it's very freeing because I can walk about the office and talk and get thoughts out in a much easier way for that initial draft.
But the bigger point I think is what you said just before that though, the mindset of, 'I am going to make this happen, nothing is going to stop me,' because so many creatives I come across, it's almost as if as long as you're thinking, 'Well, can I do this? Will I do this? Is it possible?' You're waiting for permission. Whereas one thing I've noticed very clearly from talking to you is that, you are going to figure this out. That's your attitude. Whenever there's a problem, there was an obstacle, a bit like Sydney Rye herself.
EMILY: Except I don't kill people! It's a big difference between us.
MARK: You don't kill people. Crucial difference.
EMILY: It's the main difference.
MARK: But there's that resourcefulness, and that sense of embracing the adventure, I guess, is something I very much pick up from you and in person and in your writing.
EMILY: Yeah. And I think if you can do that, if you can look at the thing that's trying to stop you, not as a thing that's trying to stop you, but as a new challenge to overcome. When you're traveling, when you miss the train, when something goes wrong, and it turns out just insane, that's the story you tell all your friends. You don't tell them about the beautiful museum you went to and all the art you saw that might've been really moving and beautiful but doesn't make a great story.
If you can kind of look at whatever is trying to stop your creative work as that missing the train, then that's going to give you a better place to work from. And just because you missed the train doesn't mean you're not going to go on the trip now, right? You're not going to be like, 'I guess I'll just live in Shanghai.' You're going to get the next train. So, I think if you go with that as like, 'Okay, I didn't get my words this morning because my daughter was sick, and I had to take care of her, but that doesn't mean I'm not getting my words today.' Or, 'I'm going to write double tomorrow.' You can't just sit in the train station forever.
MARK: Okay. I think this is a good point, Emily, for you to share your Creative Challenge to our listeners. So, for anyone who's new to the show, this is the point where I invite my guest to set you the listener, a Creative Challenge, which is something that you can do or at least get started on within seven days of listening to this interview. And it's going to stretch you creatively and probably as a human being as well.
So, Emily, what's your Creative Challenge?
EMILY: I think that something that would be really fun and help with when stuff comes up is sit down and write down every excuse that comes up for why you can't get something done. So in order to create, I need space, I need silence, I need a laptop and headphones. What are even the most basic things that you think you need? Write them all down and then go through each one and come up with a plan B. So, you don't have your headphones and your laptop? I'm going to dictate. I don't have silence, I'm going to grab my headphones. Whatever it is, but that way you have all the things you think you need. And then throughout the seven days, as things show up and you're like, 'Oh, that's something I should probably add to my list,' add it to the list and come up with a plan B.
MARK: Because otherwise in the moment, it can be, 'Oh, well, I can't write, I can't paint, I can't create today because X happened.'
EMILY: And you can just end up getting mad and frustrated. And being angry and frustrated, it's not an awesome place to create from.
MARK: You'd be like me on Monday when we had a power cut in Bristol for an hour, and I was like, 'What's going on? I was just about to get going.' I was mad for five minutes, and then I dusted off this thing called pen and paper.
EMILY: I don't know about that!
MARK: And I guess that was my plan B for the day. But I think this is a really good one, Emily, because otherwise, it's so easy. If you don't have that mindset of, 'I'm going to do this,' then you're easily knocked off course by the printer running out of ink, or the laptop battery going, or whatever it may be. Okay. So, identify those excuses ahead of time and have a plan B ready, so there will be no excuse when you're tested for real.
EMILY: Yeah. And I think that also having an idea of forgiveness though in the back of your mind is important as well. Because I definitely, when I was younger, if I didn't get my words done, I would really tear myself a new one, and that's not helpful. So, if everything does stop you, your plan B even gets stymied, don't think, 'Oh, well, you know, that's it. I'm a loser. I hate myself.' Forgive yourself for that stumble. Be prepared to forgive yourself for the stumbles and just say, 'Okay, I need to add to my list. I need better plan Bs.'
MARK: Yeah. No sackcloth and ashes. I think one thing I sometimes do if something comes up and I do have to lose my mornings writing, say something's up with the children or whatever, I always look for an opportunity to pay myself back. Think about it like that, that, 'Okay. I can find another time to do it rather than beat myself up.'
Emily, that's a great challenge, and I'm really glad we could do this conversation because I've been inspired by talking to you for some time now and I'm really delighted we could share the story, some of the stories with my listeners.
For those who are listening to this thinking, 'I really want to read about that heroine who's kicking the patriarchy's ass,' where should they go?
Where can people find more about you and your books?
EMILY: My website is emilykimelman.com. And if you Google Emily Kimelman or Sydney Rye I'm the only thing that comes up. And it's Kimelman with one M.
MARK: Great. And we will obviously put the links in the show notes as usual. 21stcenturycreative.fm, you'll find all the show notes to all the episodes, including this one. Emily, thank you so much. It's been a real pleasure.
EMILY: Thank you. It's always great to talk with you.
MARK: Maybe you can come back in your nineties, and we will continue the conversation to see how things have changed then.
EMILY: Definitely!
About The 21st Century Creative podcast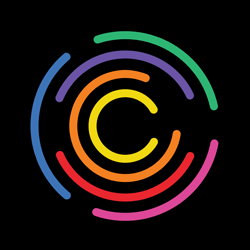 Each episode of The 21st Century Creative podcast features an interview with an outstanding creator in the arts or creative industries.
At the end of the interview, I ask my guest to set you a Creative Challenge that will help you put the ideas from the interview in to practice in your own work.
And in the first part of the show, I share insights and practical guidance based on my 21+ years experience of coaching creatives like you.
If you'd like my help applying the ideas from the show to your own situation you are welcome to join us in the 21st Century Member's Group.
This will give you access to Goal-setting, Accountability and Q&A videos, as well as other exclusive insights and glimpses behind the scenes of the show. Due to the pandemic, membership is currently on a pay-what-you-want basis.
Your membership fee will also support the podcast and help to make it sustainable.
Make sure you receive every episode of The 21st Century Creative by subscribing to the show in iTunes.