Podcast: Play in new window | Download
Subscribe: Apple Podcasts | RSS
Welcome to Episode 2 of the CREATIVE DISRUPTION season of The 21st Century Creative, where we are hearing stories of creatives around the world who came up with a creative response to the challenges of the pandemic.
This week we are off to South Africa, to hear from Earl Abrahams, an artist and filmmaker who likes to get up and close with his subjects, by walking and skating the streets of Johannesburg, sometimes hitching rides on the traffic as he captures the life of the city.
But all that came to an abrupt end in early 2020, when a strict lockdown saw Earl confined to his apartment block. He responded by making his camera his window on the world, a way of reimagining his surroundings, in a Lockdown Series of images that represented a new direction in his work.
Listen to Earl's interview for an inspiring story of how art can be not only a refuge and a consolation but also a solution at a time of crisis.
In the intro to the show I update you on my poetry projects, including my other podcast, A Mouthful of Air, which has just been selected as one of the Top 9 Podcasts for Poetry Lovers, by Podcast Review.
I also talk about my latest poetry publications – you can read some of these and watch a video of me reading at the Ambit Competition Event here.
Another great poetry project I did, was a collaboration with the sculptor Sheena Devitt, we made a poem sculpted in sandstone that we exhibited at the Lettering Arts Trust in southeast England. You can see the piece we made together here.
In the coaching part of the show, I explain why rejection doesn't mean you work isn't good enough.
I also talk about the first week of the 21st Century Creative Members' Group, where we have been sharing the goals we will be working on for the 10 weeks of the podcast season.
So if you would like to set yourself a meaningful goal for the next 2-and-a-bit months, and get some encouragement and support from me and the rest of the group, you are welcome to join us in the group on Patreon.
Earl Abrahams
Earl is an artist working in lense-based media, in Johannesburg, South Africa. His practice spans film and photography, and investigates the intersections between race, identity, the state and social mobility.
He is an official Fujifilm X-Photographer and has showcased work in Paris through an exhibition titled 'Créateurs en Mouvement' which was arranged through the Swedish Institute in 2018, and took part in an online group show titled 'Habit at', during lockdown in 2020 with BKHZ.
He has also worked as a photographer and camera operator to create marketing campaigns for brands such as Fujifilm, SAB, KFC, ALDO, MTN and Vodacom.
All his photographs are taken in spaces whilst moving – he walks and skates the city streets, and even hitches a ride on his skates from vehicles in fast-moving traffic. We have some videos of Earl skating through the city, you should definitely check them out in the show notes. It's quite an adrenaline rush just to watch the videos, goodness knows what it feels like for Earl on the skates!
And this way of working produces images with an incredible energy and vividness and authenticity.
As well as his own photography, Earl is making a series of short films about other South African artists and their process, which you can see in the Process section of his website, earl-abrahams.com. He also films news segments around the city and videos for corporate clients, so on a typical day he's really out there and engaging with the people and the life of Johannesburg.
And then suddenly, in early 2020, all that was taken away from him.
There was a strict, heavily-policed lockdown in Johannesburg, and he found himself confined to his apartment block and its parking lot.
In response, Earl used his camera as a window on the world, documenting the experience in a remarkable series of photographs, which became known as the Lockdown Series.
As he tells me in this interview, photography became his place of solace, that kept him grounded and gave him an outlet for his emotions at a time of anxiety and uncertainty.
The images are quite remarkable, some of them almost abstract, in the way he's framing a restricted field of vision, inside his apartment and also glimpses of the city outside. You'll find some of these photos in the show notes, and more of them on Earl's website.
But Lockdown Series wasn't just a personal project – Earl shared the images on Instagram and then started selling prints online, which helped him sustain him financially through lockdown without government support.
As you'll hear in the interview, Earl's art was firstly a way of making sense of his isolation, and then then a way to connect with the outside world, touching other people's lives and sustaining himself emotionally as well as financially.
He also talks about new collaborative projects he started, including Redefinition, a video art piece that grew out of the Lockdown Series, made in collaboration with poet Toni Giselle
Stuart and Flexpressionist and dancer, SEEFLêHX the ART1ST. Again, you can find the video in the show notes, and the full project on Earl's website.
As well as talking about his own journey through the pandemic, Earl shares some valuable thoughts on how we can keep going in difficult circumstances, by trusting our creativity and our connections with other people to see us through.
Earl Abrahams interview transcript
MARK: Earl, how did you get started on your creative path?
EARL: I'd like to backtrack to childhood specifically because I think that those are amazing connection points to help you understand where you find yourself within your creative path. So one was, I remember always drawing at home and being so excited to show my grandfather my drawings. I feel that that form of expression still finds its way in what I do today. That was one.
The second part was skating. Skating was such a big introduction to the creative world. When I say skating, I mean in-line skating. A lot of people think it's skateboarding. I did the whole trick-skating, ramp. They called it aggressive in-line skating or aggressive skating. So I did the whole trick-based stuff, grinding, etc. I still do it. But skating as a whole was such an amazing introduction to the creative world. One, taught me how to shoot stills and video, and introduced me to an arts community, which I was never exposed to because I grew up in an area called Bonteheuwel, which is on Cape Flats. I'm not sure if you're familiar with the Cape Flats, how that came about in terms of the Group Areas Act?
MARK: Lots of us won't be, so do tell us, please.
EARL: How the Cape Flats essentially came about, you could call it a township or I think in the States you would call it a 'hood. I'm not sure what it would be in London or other parts of the world, but it was basically a community that was established through the Group Areas Act during the apartheid regime, where all people of color were designated to very specific areas, sometimes they are viewed as concentration camps. It's a community that I spent most of my formative years in, that I'm so grateful for because it showed me so much of who I am and who I could be. It's taught me so much about redefining space. And essentially, skating became that part that introduced me to the creative world.
So from skating, I did a short course in graphic design. I was always shooting during the time because what my mother used to do, she used to get the work hand and borrow to me over weekends, which she wasn't supposed to do, but that's kind of how I got into shooting. And then just connecting with other people that are in the creative art spaces. And that really opened me up to the world of creativity and discovering my own forms of creativity.
MARK: At what point did you start to think that this was something you would want to do professionally?
EARL: That happened by accident. So besides doing my graphic design short course, I studied community development. I spent quite an extensive time in the development space, program development, youth development, and basically, underground development programming that we did in different communities. I came to a point, I think it was about 2015, 2016, where I was really just so exhausted of doing development in the way that I used to do it in that form. I really just wanted a shift and I wanted a change. But throughout the time of me doing my work, photography was a huge part of the way that I saw the world because I viewed it as journal entries, like it was the way that I journaled.
And I just decided to take the plunge. I was freelancing as a facilitator within the development sector still, and I decided to take the plunge in signing up for residency in Cape Town. And that's what really started me on my journey. The photography studio is no longer open. It was called Amplify Studios. I really owe a lot to them for allowing someone like me into a space that has no background in art, but only has street knowledge of the people that I've connected to, which I still feel is knowledge because I think that sometimes knowledge can be quite… it can be boxed in. We have these different institutions that, how do I say? Have control over knowledge production and what knowledge is. So my street knowledge coupled with knowledge that I've gained along the way through connecting with people, I'm so grateful that they allowed me in to explore my craft.
Through that process, I developed a body of work titled, 'Colored In,' which is looking at the impact of the Group Areas Act on so-called colored people. That's still a term, a racial term that is used in South Africa. It's one of the boxes, even in the forms that we still have to tick. I would be seen as colored in specific certain contexts, especially in Cape Town more. More so in Cape Town than in Johannesburg, because I think Johannesburg is such a melting pot that you can't really define as who are you, which box do you fit in? So I was really using that project as a way of unpacking my box that I'd been boxed into. And also, looking at that in reflection to other boxes that people find them in. Because essentially, these boxes have not been decided for by ourselves, we've been colored into these boxes. My question was, how do we color outside of the lines of these spaces and these worlds that have been created for us?
MARK: Where did you get to with that through the photography?
EARL: I produced a body of work, had a show after my residency. It went fairly well. And I think that gave me the confidence in order to say, 'Hey, cool. I have an idea. I can do it if I just put it in motion, even though I don't have the plan fully laid out.' From there, I decided to take the plunge in moving up to Johannesburg. At that time, a previous partner, an ex-partner of mine, she wanted to make the move to Johannesburg, and I was 'Hey, I'll go along.' Because at the moment I was freelancing and I didn't really have much to do. So with her support, with family support, I decided to make the move to Johannesburg and pursue this wild idea of being a photographer artist.
Like I said, I'm still trying to define where I'm finding myself within this whole world, but I decided to make the move to Johannesburg. And from there, I got more involved in the film sector than the photographer sector at that point. I got more involved in the film sector and the commercial sector working as a camera operator, working as a loader, and doing behind-the-scenes photography. That's what really got me on course in trying to solidify my position in Johannesburg as well.
MARK: So film has turned into a creative interest as well, hasn't it? It sounded like maybe you were getting into it as a way of making a living when you first came to the city.
Can you talk a bit about the relationship between film and still photography and your work?
EARL: I do see them as separate mediums. I don't see them as one medium. I gravitate to each one specifically depending on what I'm wanting to achieve. Like I said, sometimes I view photography as these journal entries. I've been shooting a lot of artists quite extensively during this time. And what I've been using photography as is that initial step to understanding and grasping who the person is that I'm going to interact with. It's this small step before I actually document it through moving images. The video component is something that has really come to me in the past six years and has become quite an important part of the way I see the world. So it's not only just in the artists that I document, but it's also in me documenting myself, following my skates through the city, giving people an experience that they might not have in other ways.
MARK: Right. I think because I've seen some pretty amazing footage of you skating through the city. Can you talk a bit about that and how that is bound up with the work itself? And maybe we can put some video in the show notes if we have some.
EARL: That came about of me wanting to explore Johannesburg as a city. I know that a lot of people have a lot of ideas about what the city is, that it's not safe, that it's this, that it's that. But to me, I wanted to challenge myself to experience the space in an unconventional way. So, like I said, I journey through the city on my skates, filming myself or hanging onto taxis, interacting with people along the way. And for me, it's just all these forms of self-discovery. There's not really one particular intention. The intention is to go out and discover.
MARK: Wow.
EARL: Maybe that's an intention. Discovering something as an intention.
MARK: It strikes me looking at some of the films and hearing you talk, you really put yourself on the line there for your work in quite a bold and physical way, as well as, socially, even just interacting with people like that.
What do you think that brings to the work that you create as opposed to sitting safely at home in the studio with a model arranged or whatever?
EARL: That's a beautiful question. I think interaction is such an important part of my work. I need something to interact with, whether it's space, whether it's people. Even backtracking to my 'Colored In' body of work, my interaction was collaboration with the sitter, who were the people that I was photographing. Because within the world of even documentary photography, my focus is always documenting people with their permission. So there's a saying, I can't remember who mentioned it, but it says, 'Nothing About Us Without Us.' And that has stayed with me for a while where I can't document people without their permission. So yeah, I think that interaction and collaboration is such an important part of my work, and that's what I'm trying to do even just with the skating and forming and just trying to experience my world in a new way.
MARK: If we can fast-forward to late 2019, early 2020, what was your practice and your business looking like at that point? And what were your plans for 2020?
EARL: My practice at that point, I was still working within the film industry. And I had quite a lot of context with agencies, and working in the advertising space. I run a production company, a small shop, and I was working with different organizations and different agencies. And then also freelancing as a camera operator myself, predominantly within the commercial and the film realm. I would do this thing called tracking. I'd do it on my skates with a gimbal and stabilizer. That was really starting to grow and really starting to pick up. And I was feeling really confident about putting a lot of plans in place and wanting to scale my business. That's where I was at, I was excited for the year. I was excited to make things happen. And, then along came something else.
MARK: Along came something else.
Just before that something else; are you saying that the film, the advertising work, the agency work that was going on a parallel track to the art photography?
EARL: Interestingly, no, it wasn't. I've always had that as a backburner. It's something that I would do alongside the work that I do for money, and just keeping it on site. When I have time off, I get to my artwork. It wasn't something that I really prioritized.
MARK: I'm like that about poetry. It's never the poetry's job to pay the bills. And so whenever I do it, it always feels like a release or an escape into my world.
EARL: Yeah. That's exactly what I felt with my art because it's still photography, but still art at the same time. But that's what I really felt like when it came to work, cool, I'll do it for work, which I enjoyed my work as well because it was also a creative outlet. Many a times, it really just felt like play. And when I came back to my art, it was just a natural transfusion from one plate to the next.
MARK: It's so great if you've got that. I often think if you've got more than one creative discipline and somehow they're not exactly the same, there's maybe not a direct link from one to the other, but there's something about the energy that they can complement each other.
EARL: I agree with that. Because I feel that also what happens is that one craft or one creative outlet also feeds the next, and it's just a beautiful thing. I feel that I never stop being creative. Because I have a daily practice of shooting, and that feeds into every single thing, like feeds into the way that I see the world.
MARK: Yeah. And it's very different, for instance, to people I talk to who they say, well, they have their non-creative job, the thing that they do for money. And then they do their creativity in the evenings or the weekends or whatever. And that's great for some people, but it is a very different energy if you feel everything you do is creative but in a different way, that's quite different.
EARL: Yeah. And I feel that some people that are not in traditional creative work… I was chatting to a friend of mine who's a lawyer, and she does the least creative thing. I'm 'But there's so many creative elements in there.' I feel like creativity has been so limited. It's in the way that you deal with your clients and speak to your clients. It's in the way that you set up your contracts, the words that you use. And I feel that creativity has become so boxed in. I mean, before people were scientists and artists.
MARK: Right. Right.
EARL: Now it's like we have to choose one.
MARK: In Leonardo's time, it was just all the same thing.
So there you were at the end of 2019, looking forward to 2020 with a really great balance it sounds between the different strands of your work. And then you say there's something else came along.
How did you first become aware of that something else?
EARL: Where I became aware of it was obviously, through the news that was running around, what was happening in China at the time. And at that time it was 'There's no way it will make it to anywhere else around the world.' I thought that was the only place it's going to be.
MARK: Thank goodness it's far away!
EARL: It's far away. You know what I mean? Lo and behold, I think it was March. I can't remember the exact date. I know that I have it in a write-up that I did. We had our president speak to the nation and he made the announcement to say that obviously, Corona has made its way to South Africa, and we're going to be on lockdown for a certain time. And at that time, I think much of it was three weeks or if it was a month. I can't remember the exact time.
I was pretty calm at that point, the very first point. Because I was 'Okay, cool. it's a good break. It's a forced break, one that I need, and it's a bit awkward that it's happening in the beginning of the year, but I'm going to take this break and I'm going to do what I need to do.' And it was only after the second announcement that I realized how serious this was, and how it began to not only just impact my work but impact just the way I viewed myself, my psychology, like just impact my movement.
But during that first three weeks, we were obviously, on lockdown because I was living in the city at that time, in Joburg CBD. And it's interesting, this city was heavily policed. So it felt like there were border controls. Like when we wanted to exit certain spaces during a certain time. I was living in an apartment block and it was heavily monitored. So you couldn't just get out if you wanted to get out, you needed to chat to security. We had these four levels of parking lots, and I spent my time basically running and exercising and skating in the parking lot. That's what I started doing the first three weeks. And then, like I said, after the second announcement, that's when I started to realize how serious this really is.
MARK: What was the second announcement? What did they say?
EARL: The second announcement, again, details are failing me, we were going to be on another extended lockdown, with a lot more serious protocols, etc. That's when I realized that one, I couldn't work. I literally couldn't work. So, all the plans that I had made literally went down the drain. And let me actually go back. Before the lockdown was actually announced, because we heard the president was going to obviously speak, I had a conversation with my family in Cape Town and they were 'Hey, do you want to come home, before they shut things down completely?' And I was 'No.' I was toying around with it, but I didn't know what I was going to do back home because all my connections was in Joburg. So if anything was to happen or anything was to open up, Joburg would be it.
I decided to bite the bullet and decided to stay. I realized that I couldn't work. there was nothing else that I could do, and I felt like I was going slightly insane and having a little bit of a mini-breakdown during that time. What I decided to do was to put in a serious routine. So after that second announcement, I felt like I was losing it a bit because one, my livelihood was dependent on things being open. I couldn't shoot, I couldn't work, I couldn't do any of these things. What I then decided to do was to really just put in a crazy routine. A daily practice of… I would get up at 6:00 in the morning and start journaling then start reading. From there, I would work out. And I think it was a book, Robin Sharma's book, The 5 AM Club that I actually started reading during that time. So I was in. I was 'This is what I'm going to do.'
MARK: Great.
EARL: Lockdown or no lockdown, I'm going in. And yeah, decided to just go head in. And then on top of that, I decided to build in a daily practice of shooting. So this came from, I think 2017, I really started shooting every single day. So whether it's one image a day or even if I'm sick and I'm in my bed, I grab a shot of the light coming through the window.
MARK: Really?
EARL: So I really just made this… Yeah.
MARK: That's hardcore. No sick days!
EARL: No sick days. I had off days, but I really had off days. Like even with me now, I have my camera with me while doing this interview. I needed to make it a habit and a way of being able to express myself. Because what I found was that sometimes I find that journaling through words was something that didn't fit for me during times, and photography and the art of making pictures really just became a way for me to see my space in a different way. So I would document my space within my apartment. And then, like I said, luckily, I was able to go outside, not outside, but within the parking lot. So I started documenting the parking lot, documenting things over the wall. People that are cruising in the streets. They were not allowed to be there, but we have a big homeless population. So I made sure to document people in spaces, but moving through shadows and moving through spaces.
And that made me ask very particular questions about who's in the shadow. There were just certain things, who's in the shadows that exist within our public? Thinking about light and form. I started seeing my building in a very different way because every day I would go past the same pillar and see the light hit it in a particular way. And then go there maybe two hours later and see the light reflecting against the wall in a completely different way as well. So I would use the walls and the wall as my subject. And use the natural light as this relationship or this collaboration between light and materiality.
MARK: Wow. Okay. So there's a couple of things I want to pick up on here. One is the value of the routine. And this is something, as you were talking, it brought it back to me that for years and years, I've been working with freelancers and also I've been through this myself with the question, what do you do all day when you haven't got a boss? When there's no clock-in, clock-out guide? One thing I came to realize, and I've been saying to clients for years is you need to put some hard edges in your day because, you need to have that kind of routine. Otherwise, it's so easy to lose yourself and lose the day and lose your motivation and energy. And it strikes me how important that was in lockdown specifically in your description that you said, 'Okay, this is going to be the routine that I'm going to put in place for myself.'
The other thing that I'm even more interested in is, it sounds like even though you were so restricted in space where you could go, you couldn't see people, you weren't able to interact. Because it strikes me that word interaction is so important to your work from earlier in the conversation. That was all taken away from you. But from what it sounds like you were using the camera to investigate and to interrogate in minute detail, in some cases, your environment that it was giving you a… I don't know.
As you described, it sounds like you got really absorbed in looking at the world up-close like this or from this very restricted angle. Is that accurate?
EARL: That's really correct. I think that you are on point. Yeah, it really gave me an opportunity to see myself in a different way. And also to step outside of myself because I feel that it was an important way for me to step outside of myself because if all I'm going to be doing all day is just thinking about the situation that I'm in and how things are not working… And mind you, I wasn't making any money during that time. So it was a really tough seat. It was a tough time. A time where I had to ask for help, in order to just make it through.
So I'm grateful that I could touch base with family and say, 'Hey, I'm struggling.' And that kept me afloat here and there. And I was also able to, from the work that I shot… Because all I did was every day, follow the bread crumbs, follow what I'm feeling, go dig, dig, dig, dig, shoot, see. I used that work, and I actually started to make a bit of money online selling it through Instagram.
MARK: Oh, really?
EARL: I started selling images. Yeah. That's how I stayed afloat during lockdown.
MARK: Wow.
EARL: And that was the first part of lockdown before things started to open up here and there. Then I got involved shooting some news segments for Deutsche Welle, a German-based news agency, and they have a… how do I call it? I think field reporters or reporters based all around the world. So one of the reporters is based in Johannesburg and he basically produces these new segments, and whenever he needs a camera operator or an assistant to come on board or someone to operate a stabilizer, that's when I come on board and do. So that's what I've been doing quite often for them.
Because of people seeing what I was doing and the way that I was shooting, they were interested in how I'm redefining my space within lockdown. What am I doing different that other people are not doing? And it's not that I was better off, it's just that I have to do this in order to survive and to come out better on the other side. And I was just pushing because I think life teaches you that sometimes you don't know what lies ahead, but all you got to do is just follow the process. So that Lockdown Series that I shot is also helping me to stay focused in this part of my life right now in terms of following the process.
MARK: And again, it sounds like that this was something that you reached for instinctively as an artist, almost to keep yourself together during this process. But there was also a component where you were sharing it, putting the images out, helping other people make sense of their situation. And you were even able to sell them and create new opportunities for your freelance work through that. So it really worked on both sides of that equation.
EARL: One hundred percent. For me, another thing that also stood out was community. Made me realize how important community is. I had friends that I couldn't connect with every morning, every afternoon, every evening. Having a space to share. When we're doing suppers, we're doing video calls and doing suppers together. I was so appreciative for technology and what it offered me. And it also just showed me and taught me how I can make new friends online organically, and with intention, and also with integrity. So, community was also such a big foundation that really kept me through because I don't know if I would've been able to carry on for that long without my community.
MARK: Can you say something about how you were able to make? Because you said you made friends organically and with intention and integrity. And I think even in normal times people find this a bit of a struggle online.
EARL: Sure, sure.
MARK: How did you do that?
EARL: I guess that you can connect with people that share. I would connect with people that would share online. I would connect with their work first, and mostly follow the hashtags, follow the bread crumbs and see what people are putting out there, and use that as a point of touching base and saying, 'Hey, I really appreciate your work. Is it possible that we can stay in touch?' That's one aspect. And I really love music. So what I've started doing is connecting with people that are into music as well. And then it would be this organic way of sharing on a daily basis or sharing every week. And what I've noticed is that that has created really strong friendships.
Because music is so transcendent, it speaks different languages. It's not only grounded or rooted in one way of communication. I'm not sure if it answers the question, but that's the way that I've been connecting. And maybe it's connecting through culture. Because there's always something that needs to connect you to the person. So if I know that someone listens to a particular kind of music, you can really tell something about who they are and the layers that exist, because in order for someone to discover this kind of sound or this kind of style of photography, it's weird.
I shoot a lot of weird abstract images, and then there was a guy in the Netherlands, I can't remember his name now, but I have him on Instagram. I touched base with him because I started looking for abstract photographers. And it was these connections that I started seeing within myself first, connecting the dots within myself and started seeing outside in the world and started seeing 'Hey, these are people that, I could potentially be aligned to and then I could potentially connect with.'
MARK: How has all of this developed since that initial period of lockdown? And also just to maybe put us in the picture, how did the lockdown pattern evolve in South Africa?
EARL: So, as lockdown went on and took its course, things were not completely open yet. I started working because of the work that I've been pushing online. And some of the news work that I've done before for Deutsche Welle, DW, there was a friend that I recall that commented on one of my images and then we immediately just touched base and I was 'Hey, what are you doing? Are you available maybe to do a segment on maybe your lockdown experience?' And that's what kind of led me into the new space again. Basically, he interviewed me on my experience of lockdown, the work that I was shooting, and all of these other things that I was doing and what I was doing to stay afloat and to cope with everything. And it was through that interview that opened up work opportunities that actually continued throughout the lockdown period until the end of last year, that really helped me to stay afloat.
I realized that community's such an important thing. And the online community was such an important space to be a part of in order to show people what you're getting up to, to show people your work. And as things progressed, the lockdown started calming down a little bit more. So things became slightly open, but there wasn't a lot of productions happening at that point. But then I started getting into doing a lot of Covid-y content. Going into corporate shooting, Covid corporate videos as a means of communication tools to the employees. So that's what really also kept me busy during the time. And still throughout that period still shooting. I actually traveled quite extensively during the Covid period doing a lot of new segments with Deutsche Welle, like I said, which also really assisted and aided me to get out there and to have work.
So, there was a big shift for me when I realized that, even though I was getting work, there was a lack of consistency and there was a lack of control that I had in determining how I could run my production company or what I could do. And obviously, throughout that period, I was doing my art.
And I actually decided to set up, an online… I see it as a residency now, but an online collaboration between two artists. One was a contortionist and one was a poet. And what I had them do was respond to three of my images. I actually didn't mention this. A part of some of the lockdown work was I took part in an online exhibition with a gallery in Johannesburg called BKhz Gallery. And three of my pieces was showcased on their platform. And then what I did was during the exhibition, I decided to collaborate with two artists, as I mentioned, one contortionist, one poet, and I asked them to respond to my work. Some of the money that I made from selling my prints, I actually made sure to pay them for their collaboration. It wasn't much. But I was 'We're really not working and you're giving me your time and you're giving me your energy, and you're actually pouring into this.'
So I paid them for their contribution. And it worked in a way where they, every week, I think we did it for like a month or two, but it extended for a little bit. So every week, every second week they will send me journal entries like a voice note, saying where they're at within their process, reflecting on the images, what are they gaining from that? Because essentially, the three images or the title of the three images were called Re-definition. I had them think about how they're re-defining themselves, their space within the Covid situation, within the pandemic. And that was a lot of fun. Toni Stuart did the Soundscape. She did the poem and then Conway did the movement, the dance. And then Toni was actually the one that put the video together, layered the sound with the video. And then I just put the final bits and bolts together, but it was such a beautiful and fun project to work on.
MARK: It's mesmerizing that final video.
EARL: Thank you.
MARK: I will link to it. It's called, Re-definition, right? And I'll make sure we have a link in the show notes so folks can go and watch it. So basically, you've got spoken word poetry over footage of this.
Is it Conway, the contortionist?
EARL: Oh, yeah.
MARK: He's almost like the frame of the film, it's like a box that he's inside. And the range of movement that he comes up with is extraordinary. I won't say too much, but it really feels like it resonates with the poem as well.
That was a beautiful thing to do, Earl. To connect people and start making your work in that way, in the midst of all of this.
EARL: It really was. It felt that I got so much from that. Conway, his artist's name is Flexpression. Hopefully, he doesn't mind me calling him Conway! Flexpression. Working with them, it was such a joy, challenge, it was really a relationship because as they were looking at the work and as they were needed to respond with the work, there's a tension that takes place, especially having to produce during a pandemic and stay productive and do all these things, it's hard.
MARK: Yeah.
EARL: It wasn't the easiest thing, but I commend them for pushing through. I commend them for showing up the way they did. Because I know that that project is something that I'm thinking about now, this year, in terms of the work, the way that I want to work. So I owe a lot to that peer and what they gifted me with. To also realize that my work has value. I can say that to myself and say that for myself, but without the viewer and the interaction with the viewer, there's a disconnect. Once again, that interaction is so important.
MARK: Looking back on this whole period, one of the themes of this season is, I really hope that given what we've all been through, that we all come out of it with more choices and possibilities than we had before.
What would you say you have learned from the whole process and particularly anything that you say, 'Well, I'm going to carry that forward in my future work?'
EARL: I think that one, follow the bread crumbs there. That just stays in my head. That's like this pigeon that's bobbing the head down.
MARK: Yeah, yeah, yeah.
EARL: Just picking at it. But still having enough headway to look around. Following the bread crumbs has been such an important thing for me, because now what's happened, I started my honors in fine arts this year.
MARK: Great.
EARL: And there's so much that has shifted. And that actually came through a conversation that I had with a friend of mine in 2020, who I also met online. We met offline first and then we reconnected online. And I think he was the one that brought up this, he liked my work and we were chatting, and I think I spoke to him in 2018 about wanting to study, and he just started reminding me, he was 'Hey, have you thought about getting back into your studies again?' And I was 'Yeah, but I don't know how, how am I going to afford it?' All of these excuses. So lockdown essentially gave me that opportunity to really reflect on, what is really important to me?
2021 was when we picked up the conversation again and he was 'Yo, it's now or never.' And because I had that process of following the bread crumbs and not really knowing what lies ahead, yeah, I decided to take the plunge to apply, send in my work, and I got accepted to study this year.
MARK: Fantastic.
EARL: Yeah. I'm, again, in a space where I'm in deep waters, but what I know is that I need to follow the bread crumbs and I need to follow that process. Because now I'm having to develop a new body of work that is in line with my research, and trying to figure out, within this new world, how do I make this happen? But I go back to that same thing, follow the bread crumbs, follow the process. So I've learned to stay committed to that when I find my back against the wall.
MARK: There's real trust in that, isn't there?
EARL: Yeah.
MARK: It's going to lead to something bigger, even if you can't see it.
EARL: That's the thing. I think sometimes it leads to clarity as well. And I think that that's the most important thing, clarity about what I'm trying to do, what is my intention? And I've seen it in every single stage, seen it with the body of work that I created when I was doing my residency with Amplify Studios. I didn't know what the work would look but I knew that I needed to trust the process. And certainly, it's not easy. Trusting the process it's not an easy thing. And I know it's easy for me to say, but even till today, I'm struggling with that idea, but I go to studio almost every day, and I'm 'Cool, I need to work on this idea and start to develop it further.' And trusting that that will connect to something else in the future.
MARK: I think the bread crumbs have done a pretty good job. Well, you've done a pretty good job of following them through. This has been an amazing story, Earl. Thank you so much.
EARL: Thank you. I appreciate you. Thank you so much, Mark.
MARK: I think this would be a great moment, Earl, for you to share your Creative Challenge for our listeners. If you are listening to this, and if you are new to the show, then this is the point where I ask my guest to set you, dear listener, a creative challenge. And the challenge is something that you can do or get started on within seven days of listening to this conversation. It's going to be on the theme of the interview. And it's designed to stretch you creatively, maybe professionally, and very likely also as a person.
Earl, what is your Creative Challenge?
EARL: Perfect. I think it's linked. It might not be one challenge, it might be linked together. The first thing is to not put too much pressure on yourself surrounding the idea or your craft that you're working on. That's the first thing. And maybe this is surrounding the idea of play.
My challenge is whatever your craft, whatever your mode of communicating is, if you're a photographer, if you're a poet, gift yourself time to play each and every single day with your craft.
Go to that space with no pressure on yourself, or try to not put pressure or apply place on yourself. And utilize that space of play for the next month or even two months with not any expectation but to play.
MARK: Right.
EARL: I don't care where you do it or where they do it. They can do it at home. It would be interesting for play to happen in different spaces, but use your craft as a form of play. And then maybe what we can do is they can contact you or me within the next two months and see what that has developed into. Allow the play to speak to you, essentially.
MARK: That would be lovely. I tell you what, the comments are always open on the show notes after this interview for at least 30 days. Sometimes it closes down because of spam. But if you are listening to this and within 30 days you would like to leave a comment to tell us, or show us what you've been up to, that would be a lovely thing to do.
EARL: I'm also thinking that the play doesn't have to be… don't put a time limit to it. Whether it's two minutes of play because that's all you have time for because your kids are waking up. 20 minutes of play in the evening, whatever it is, create a world where you can really just get lost in. I get lost in my world through music as well. So that's something that really gets me tuned into my own language of play. So for me, it's going out to shoot and reviewing those images, playing music, printing those images on little Polaroids and sticking it into my book. And just thinking about what is my eye seeing, because that frames every part of my journey and frames my life in the way that I see the world. And that has an impact. So play, play, play.
MARK: Beautiful. Thank you so much, Earl. I'm sure plenty of people are now listening and thinking, 'I want to see more of this man's work.' So where can people go to find you online?
EARL: They can either check my website, which is www.earl-abrahams.com. And then all my details are on there. I think that even in the show notes, I'll put my website, my Instagram handle. Because Instagram and my website are the only platforms that I really interact with. And then if they want to stay in touch, they can contact me on my email, which is [email protected] com, but I'm sure that will be in the show notes as well.
MARK: Brilliant. Okay. We will make sure that is all in the show notes and maybe some nice images and videos from your work. Thank you so much, Earl. It's been a really inspiring conversation.
EARL: Appreciate it. Thanks so much, Mark, man. It means a lot.
About The 21st Century Creative podcast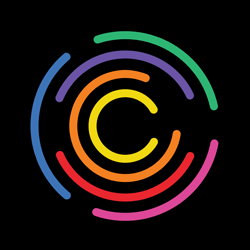 Each episode of The 21st Century Creative podcast features an interview with an outstanding creator in the arts or creative industries.
At the end of the interview, I ask my guest to set you a Creative Challenge that will help you put the ideas from the interview in to practice in your own work.
And in the first part of the show, I share insights and practical guidance based on my experience of coaching creatives like you since 1996.
If you'd like my help applying the ideas from the show to your own situation you are welcome to join us in the 21st Century Member's Group.
This will give you access to Goal-setting, Accountability and Q&A videos, as well as other exclusive insights and glimpses behind the scenes of the show. Due to the pandemic, membership is currently on a pay-what-you-want basis.
Your membership fee will also support the podcast and help to make it sustainable.
Make sure you receive every episode of The 21st Century Creative by subscribing: