Intellectual property may not sound like a sexy topic, but in some ways it's very similar to sex.
When we first learn about it, much of our knowledge is based on rumours, speculation and gossip. Lots of people have an opinion, but it's hard to establish who's telling the truth.
We have a vague sense that Bad Things could happen if we make mistakes, and we need to take precautions if we are to protect ourselves. But a lot of what we think we know turns out to be false, and misinformation can be dangerous.
And if you're a creative professional, then intellectual property is as vital to your career as sex is to — well, I won't stretch the analogy! Suffice it to say that since ideas and their execution are the basis of your creative and commercial success, you can't afford to be ignorant about intellectual property.
So this week's lesson is a frank, grown-up conversation about the facts of intellectual property law, giving you essential information you need to enjoy yourself without getting into trouble. (No sniggering at the back please!)
If you've read this far in the course, it should be blatantly obvious that I'm not a legal practitioner. Plus the law is different in different countries, and the 21st Century Creatives are scattered across the globe. So the information in this lesson is offered as an introductory set of guidelines — for important decisions, you should always get the opinion of a local lawyer who specialises in intellectual property.
Having said that, I did study intellectual property law as part of my MA in Creative & Media Enterprises, so I have looked into the subject in more depth than most layfolk. And many of the basic principles are enshrined in international treaties that (theoretically) apply worldwide. So I hope this lesson will serve as a useful introduction to the basics.
The three areas of intellectual property law that are most relevant to creative professionals are copyright, trademarks and patents.
Copyright
Copyright is a blanket term covering a range of exclusive rights granted to the creator of an original work, such as a text, drawing, painting, photograph, audio recording or software program.
A key point to remember is that copyright does not protect ideas – only their expression in concrete form.
So if you have an idea for a novel or a computer program, and you think someone has 'stolen' it, then copyright won't be much help to you! But if you have actually written the novel or program, and come across someone who has taken and used or published an exact (or near-exact) copy, then you have the right to invoke copyright law against them. (Whether you can practically enforce it is another matter.)
Most countries in the world have signed up to the Berne Convention, according to which copyright is granted automatically, as soon as a work is created. So even as I type these words, I become the owner of a copyright protecting them. (I feel richer already.) The same goes for any 'literary or artistic works' you create – so there's no need for you to register your copyright.
Originally, copyright only applied to books, but it has now been extended to cover a wide range of types of work, including maps, charts, prints, musical compositions, dramatic works, photographs, paintings, drawings and sculptures, motion pictures, computer programs, choreography, sound recordings and architectural works.
Although copyright is granted automatically, it's good practice to append a copyright notice (e.g. 'Copyright Xavier Xanadu 2010') whenever you publish your work. This signals to others that the work is protected. So the ignorant may be less likely to copy it out of ignorance, and the unscrupulous may think twice before ripping it off. (Sadly, this isn't always the case.) So although it's not a legal requirement, if you look at the foot of this page, you can see I've included a copyright notice.
There are exceptions to copyright restrictions, notably the principle of fair use (in the United States) or fair dealing (in many Commonwealth countries), which allows for reproduction of part (or occasionally the whole) of a work, for purposes such as criticism, review and satire. Beware that this is a notoriously grey area – numerous lawsuits have centred around whether a particular use of a work qualifies as fair use or infringement. The Copyright Advisory Network provides an interactive online Fair Use Evaluator that can give you an idea of how likely your proposed use is to be considered fair use in US copyright law.
Trademarks
A trademark is a sign or symbol used by a person or organisation to identify themselves and their products and services in the marketplace.
Trademarks can take several forms, including names, words, phrases, logos, symbols, design, images — or combinations of these.
Trademarks must not be narrowly descriptive. E.g. You can't trademark the word 'hip-hop' or 'hamburger', otherwise no one would be allowed to advertise hip-hop records or hamburgers for sale. But Def Jam Records, which has a strong association with hip-hop, own a trademark in the name Def Jam, and can prevent anyone selling music, merchandise, events or other products under that name. And woe betide anyone who tries to sell hamburgers under the name McDonald's or Burger King!
It's possible for two different companies to have the same trademark name, or similar logos — as long as they are not competing in the same industry. E.g. the Beatles founded their Apple Corps record label before Steve jobs founded Apple Computer Inc (now Apple Inc), which was originally focused exclusively on the computer industry. There has been a history of legal battles between the two companies, with Apple Corp pushing hard to prevent Apple Inc encroaching onto its territory in the music industry, notably with the launch of the iPod and iTunes. It was not until 2007 that the two companies reached a settlement.
If you have a company name or another kind of brand name that is vital for your business or career, it makes sense to protect yourself by registering the trade mark with your national intellectual property office.
In some countries you may be able to claim protection even if you have not registered the trade mark – for example, in the United States there is the concept of a 'common law trademark', which allows traders to claim a trademark (and pursue infringers) if they have been using a name or symbol to identify their business for a period of time. But this kind of action can be expensive and time consuming; if you have registered the trade mark, this typically makes it much easier and cheaper to protect your brand(s).
If you trade internationally it may also make sense to apply for a worldwide trademark; this is a more complex process than registering a national trade mark, but it may well be worth it to gain the extra protection. Your lawyer will be able to advise you of the best course in your particular circumstances.
Trademarks are identified by the ™ symbol (for unregistered marks) and the ® symbol (for registered marks). As with the copyright notice, using these symbols is not strictly necessary, but it does signal that you are aware of your rights and prepared to defend them.
Trademark infringement is arguably even more serious than copyright infringement. If someone rips off one of your products, they profit unfairly and/or deny you a share of profit. But if someone impersonates you in business, they are trading off your reputation. And if they are unscrupulous enough to do this, they may well be operating a dishonest and substandard business — which will reflect badly on you! So it's wise to be vigilant in protecting your trademark, and careful not to infringe others' trademarks.
Patents
A patent is a right granted to an inventor in return for public disclosure of their invention. The essence of a patent is the right to stop other people using the invention without authorisation.
For example, Bob invents a new type of musical instrument, and keeps his invention to himself and his trusted advisors until he is granted a patent. Once he has the patent, he can take it to market in relative confidence, knowing that if anyone copies and tries to sell it, the law should be on his side, and allow him to stop them. (I say 'relative' and 'should' since, as with all intellectual property rights, enforcing patent law is often easier said than done.)
The classic conditions for being granted a patent are that the invention is:
As time goes on, and more and more things are invented, patent law has grown more complex. It becomes harder to ascertain whether something is genuinely new, or whether someone else has already invented it.
Even in cases where the invention is essentially new, the inventor can run into trouble if he or she has infringed someone else's patent. E.g. If someone has a patent on the particular types of string used in Bob's musical instrument, he will not be able to produce it without their permission, or finding an alternative.
Patent law gives inventors a dilemma. On the one hand, they want to protect their inventions as soon as possible, to avoid possible copying. But on the other, applying for a patent is a complicated and expensive process, with no guarantee of success. They could spend a lot of time and money trying to patent a new invention only to fail in their application, or to discover that nobody wants it anyway.
If you see the phrase 'Patent pending' it means a patent has been applied for. This does not offer watertight protection to the inventor, but can dissuade people from copying it.
Just because it's on the internet, it's not in the public domain!
Every so often I come across someone cheerfully using Google Image Search as a handy way to find images for their websites, presentations, products and other projects. When I ask them why they are risking a lawsuit from the copyright owners, they are usually horrified, and say "I had no idea it was illegal. Surely it's in the public domain once it's on the internet?"
So let's get this clear: the internet is not the same as the public domain.
Yes, the internet is a public space, but 'public domain' means something very specific in legal terminology. It means that a work has been released from copyright to the public, with no restrictions on how it may be used.
This usually happens in one of two ways:
The copyright term has expired. The works of Shakespeare are no longer subject to copyright, because the author died a very long time ago. The term of copyright varies from country to country. Here in the United Kingdom, it's equal to the lifetime of the creator plus 70 years. So in January 2010, the copyright expired on the works of W.B. Yeats and Sigmund Freud, who both died in 1939.
The creator has explicitly renounced his or her copyright, in a spirit of generosity or scepticism about copyright, or a desire for the work to be spread as widely as possible. See for example Leo Babauta's uncopyright page on his Zen Habits blog.
How to protect your work — and yourself
The worksheet has detailed information on how to protect your work from infringers, as well as how to avoid infringing others' work, especially when you are publishing material on the internet.
Here are some of the key principles to bear in mind:
Don't copy and republish entire works without explicit permission from the copyright holder.
Add a copyright notice to works when you publish them.
Register domain names associated with your trademark – e.g. yourcompanyname.com (and .net, .org etc), yourproductname.com.
Use your trademark publicly (e.g. on your website, your marketing materials, your products) if you want to be able to protect it.
Get legal advice on whether you need to register your trademark.
Be careful who you show your invention or new product to.
Don't apply for a patent without taking advice on whether your invention is likely to be (a) commercially valuable, or (b) easy to protect.
Just like sex, it's important to take appropriate precautions when dealing with intellectual property. But fortunately there's a lot more to both subjects than sensible precautions!
So in the next lesson, we'll look at some of the creative opportunities presented by intellectual property – and why, in some circumstances, you might actually want people to copy your work without waiting to ask permission…
Worksheet
Resources
Written by me, unless otherwise indicated
Wikipedia pages:
United States Patent and Trademark Office
UK Intellectual Property Office
Copyright and Intellectual Property by Steve Pavlina
The Content Producer's Copyright Checklist by Georgina Laidlaw
10 Big Myths about Copyright Explained by Brad Templeton
Fair Use Evaluator – interactive online tool that will help you evaluate whether your use of a work qualifies as fair use (under US law).
The Creative Economy: How People Make Money from Ideas
by John Howkins. Contains an excellent chapter on intellectual property and its implications for the creative industries.
Lessons on Turning a New Invention Idea into Money Good series for inventors considering applying for a patent.
Sources of Images You Can Legally Use on Your Website
Compfight offers an excellent way to search for Creative Commons-licensed images. If you want images for your business website, remember to set it to search for images you can use for commercial purposes.
You can also license images for reasonable fees from istockphoto.com and Bigstockphoto.com.
Tune in next week …
… When we'll look at how you can exploit the mercurial properties of intellectual property to your creative and commercial advantage.
About The 21st Century Creative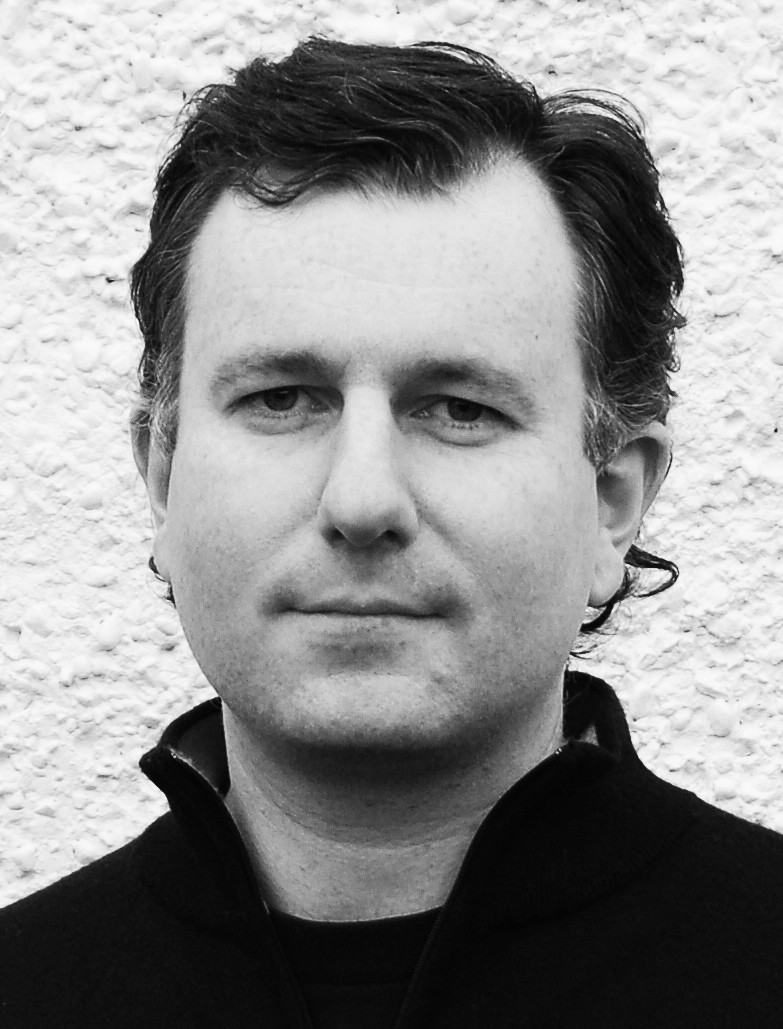 Copyright © Mark McGuinness 2010-2019