"So what inspired you to choose your creative path?"
More often than not, the answer to this question isn't a 'what' but a 'who'.
One day you went to a gig, saw an exhibition, watched a movie or TV show, listened to an album, or read a book that changed your life.
And the creator who produced that work became your hero.
You started idolising them and obsessing about them — devouring and collecting their work, cutting out magazine clippings, reading books and interviews about them, queueing for their shows or waiting impatiently for their next release.
Maybe your family and your usual friends didn't know what all the fuss was about, but that didn't matter — if anything, it made your hero all the more attractive. And when you came across other people who shared your passion, they became very special friends — part of your inner circle of people who 'got it'.
Chances are you went through a period of creative imitation — if you look back through your old notebooks, you'll probably find plenty of pastiche work, as you tried on their style in search of your own. And you've probably gone through the same process several times with different creative heroes.
These days, your hero worship may not be so pronounced, but each of your heroes is still a touchstone for something important that you aspire to in your own work — a tone, attitude, or atmosphere that you instinctively love.
You've learned a lot from your creative heroes. And they still have plenty to teach you…
Your heroes are a clue to your own creative potential
When a hero inspires you, it's because he or she embodies something of your own creative potential.
If Superman were Superman all the time, he would be boring and alien to us. What makes him interesting is the tension between the geeky Clark Kent and the superhero who emerges when his powers are needed.
The same goes for Peter Parker and Spiderman, Bruce Wayne and Batman — they lead a double life, firstly as ordinary Joes with the same weaknesses and insecurities as the rest of us, and secondly as powerful heroes.
Superheroes are modern version of a very old idea. The ancient Greeks believed that each of us has a Daimon — an inner spirit or higher self, which is wiser, stronger and more intelligent than our everyday self. The Romans called this spirit a person's Genius – crucially, the ancient Roman idea of genius is not confined to the special or exceptional people. Each one of us has a Genius.
So the message of the Daimon, Genius or superhero is that you are potentially much bigger, bolder, stronger and more talented than you usually imagine. This can be a scary thought, but it's also an exciting one. Because it means that you too can be a hero.
Image by carlosphotos via BigStock
What I learned from two of my heroes
When I was a teenager, two of my heroes were Mervyn Peake and David Bowie.
Peake is best known as the author of the Gormenghast novels, but he was also a painter, sculptor, Illustrator, poet, playwright and incurable Romantic with a flair for bringing the fantastical into the drab world of 1940s and 1950s Britain. As a young man he cut a distinctive figure, striding across the hills of the Island of Sark in gold earrings and a crimson cloak. On being conscripted into the army, a drill sergeant barked at him: "Get your haircut son! You look like a bloody poet!" Without blinking, Peake replied: "That is exactly what I am." On one occasion he even wrestled an octopus.
And David Bowie, as you know, is the chameleon of rock, creating a succession of outlandish alter egos — Ziggy Stardust, Aladdin Sane, Halloween Jack, the Thin White Duke etc — whom he portrayed on stage, on album and on film. His lyrics were a dreamscape full of weird and wonderful creatures, as well as allusions to Alisteir Crowley, the Kabbalah, Orwell, Nietsche and Warhol. Not content with the limited palette of rock 'n' roll, he mixed it up with funk, soul and proto-electronica, while introducing elements of mime, kabuki and vaudeville to his stage shows.
Peake and Bowie were both 'alternative' artists, with eclectic tastes and multiple facets to their personalities and works. They fused fantasy and reality, traditional and futuristic forms and themes. Both had a vision that transcended the usual boundaries of media. When Peake realised his vision of the castle of Gormenghast was too vast for him to paint, he put down his brush and wrote it as a novel. Not content with simply recording songs and playing gigs, Bowie invented characters and play them on stage, so that the music sometimes functioned more like a soundtrack than the main event.
Now, I don't wear multicoloured jumpsuits or wrestle octopuses. I don't write novels, paint pictures or play in a band. But I can trace some similarities between my heroes' work and my own. I like working in different media, old and new — from books and Petrarchan sonnets to blogging, live workshops, podcasts, books and even animated cartoons. Peake and Bowie's example gave me the confidence to pursue my own diverse interests — in poetry, psychology, hypnosis, entrepreneurship, education, healing, marketing, and communication — and trust that they would come together in a meaningful pattern.
The same goes for you and your heroes. You may be tempted to put them on a pedestal, but they are telling you something very important about the nature of your own gifts. So make the most of them …
Get to know their work
Start with your hero's work. Get to know it — all of it, even the not-so-well known stuff. Even the frankly duff stuff.
Make an effort to see the originals – manuscripts, canvases, preliminary sketches, whatever. Get the rare and extended mixes, the director's cuts.
Make yourself an expert on their work, so that you can spot their signature style from the smallest fragment.
Peake used to play a game with his children where they would take one of the many art books down from the shelves and cover up the entire painting except for a tiny corner of brushwork. Almost invariably, Peake recognised the artist in an instant. Another game was for one of the children to open Peake Treasure Island and begin a sentence, whereupon Peake would complete the sentence … then the paragraph … and even the entire chapter, since he loved the story so much he had memorised the entire book.
Once you're familiar with your hero's oeuvre, start reading what other people have written about it — even the ignorant, misguided and downright stupid comments. An insightful critic can show you a lot about their work, but even the dumb ones can sometimes make you ask worthwhile questions.
Look for clues about their creative process
Read interviews, biographies, magazine articles and blog posts about them. Watch the documentaries, go to the retrospectives. And look out for the little snippets of information that reveal something about their creative process. As a creativity geek, I'm constantly on the lookout for quotes, interviews and stories about creators' working habits.
Like the radio interview where Bowie talked about the early days of Ziggy Stardust — even when he was up on stage, a little part of him would be asking: "What would this character do next?"
Or this description by Mervyn Peake about the writing of Titus Groan:
As I went along I made drawings from time to time which helped me to visualise the characters and to imagine what sort of things they would say. The drawings were never exactly as I imagined the people, but were near enough for me to know when their voices lost touch with their heads.

(Mervyn Peake, 'How a Romantic Novel was Evolved')
Or the endnote in Philip Larkin's Complete Poems, where he explained that all his best poetry had been written on the top floor of a building — apparently a stint in a basement flat resulted in writer's block.
If you're interested in this kind of thing, then books such as the The Paris Review Interviews
and Creators on Creating
are treasure troves.
Imitate them
Give yourself permission to imitate your hero's work. As a creative experiment, have fun and produce a shameless pastiche!
"But won't this just lead to plagiarism?"
Maybe, at first. But copying isn't so bad as a starting point. Once upon a time, apprentices were expected to spend years copying the works and techniques of the Masters before they could hope to produce an original masterpiece of their own.
Bowie's earliest recordings are indistinguishable from other generic sixties rock 'n' pop bands. Shakespeare started writing blank verse plays in imitation of Christopher Marlowe. Picasso's early works were anything but avant-garde. Virginia Woolf's first books read like typical Edwardian novels. The juvenilia section of Larkin's Complete Poems contains reams of pseudo-Yeats and pseudo-Auden. But they all digested their influences and found their own voice soon enough. And so will you.
Model their creative strategies
In Neuro-Linguistic Programming (NLP), the word 'strategy' has a very specific meaning. It refers to a sequence of thoughts, feelings and actions that are involved in the performance of a complex skill.
For example, NLP developer Robert Dilts studied accounts of Walt Disney's working methods, and identified a 'Disney strategy' used by the great man and his team in the development of feature films, amusement parks and other projects. It involves adopting three distinct personas at different stages of the creative process, each of which thinks and acts in distinctive ways:
The Dreamer – the visionary who dreams up new ideas
The Realist – the pragmatic producer who makes things happen.
The Critic – the eagle-eyed evaluator who refines what the Dreamer and Realist produce
Working with strategies in this way goes beyond mere imitation, since what you're trying to do is to learn fundamental patterns of creative thought and action. Applied in different contexts, they can produce very different results to those achieved by the original creator.
Disney used his strategy to create movies and theme parks. I've used it to create training courses, blog posts, and ebooks. I've also helped clients apply it to fields as diverse as advertising, music, acting, business models, cookery, education and graphic design.
If you're interested in learning more about creative strategies, check out Robert Dilts' excellent series of books Strategies of Genius
, in which he models the strategies of Disney and other great creators including da Vinci, Einstein, Tesla and Mozart.
Beware the dark side of hero worship
Hero worship is an inspiring place to start, but if you don't move beyond worship, it can actually block your inspiration. Because when you idolise someone and put them on a pedestal, you are externalising your own creative potential, and dissociating yourself from it.
If you do this too long, it becomes a form of procrastination and a cop-out. Instead of pursuing your own creative vision, you are content to watch someone else live the dream. So if you ever catch yourself doing this, stop and ask yourself what happened to your own inner superhero…
Superhero images by C.D. Lenzen via BigStock
Worksheet
Podcast episodes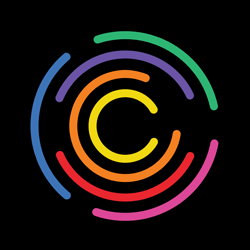 The following episodes of The 21st Century Creative Podcast touch on the themes of today's lesson:
Josh Szeps on 21st Century Media: TV, Radio, Podcasting and Beyond
Javier Weyler: A Journey into Sound
Other resources
A few of my creative heroes:
7 Creative Lessons from Bowie in Berlin
The Led Zeppelin Guide to Creative World Domination
Mervyn Peake: How to Build a Castle in the Air
The Secret of Walt Disney's Creativity
The T.S. Eliot Guide to Success
How Did Darwin Get His Big Idea?
The Shakespearean Guide to Entrepreneurship
Other articles and books. Written by me, unless otherwise indicated
What Do Your Possessions Say about Your Creative Obsessions?
Daily Rituals – 'How writers, artists, and other interesting people organize their days'. A superb compilation of accounts of famous creators' working habits, including Mozart, Freud, Picasso, Beethoven, Plath, Einstein and Warhol.
Strategies of Genius, Volume One
by Robert Dilts – covers Mozart, Disney, Aristotle and Sherlock Holmes (yes, really).
Strategies of Genius, Volume Two
by Robert Dilts – devoted to Einstein.
Strategies of Genius, Volume Three
by Robert Dilts – covers da Vinci, Tesla and Freud.
How to Think Like Leonardo da Vinci
by Michael Gelb – terrific in-depth guide based on da Vinci's life and work.
If you're a fan of da Vinci, check out Simon Brushfield's article on Lateral Action: 8 Lessons for Modern Creators from Leonardo da Vinci
Creators on Creating
edited by Frank Barron, Alfonso Montuori, Anthea Barron. Compilation of interviews and essays by famous artists, creatives and scientists about their creative process, including Laurence Olivier, Brian Eno, Frank Zappa, Maurice Sendak, Ingmar Bergman, Igor Stravinsky and Rainer Maria Rilke.
The Paris Review Interviews
– compilations of the legendary interview series, featuring famous creators talking about their work, including Ernest Hemingway, T.S. Eliot, Kurt Vonnegut, Elizabeth Bishop, Gabriel Garcia Marquez, Philip Larkin, Toni Morrison, Stephen King, Robert Lowell, Ralph Ellison, Joyce Carol Oates, Raymond Carver, Salman Rushdie, Martin Amis, Maya Angelou, Haruki Murakami and Paul Auster.
About The 21st Century Creative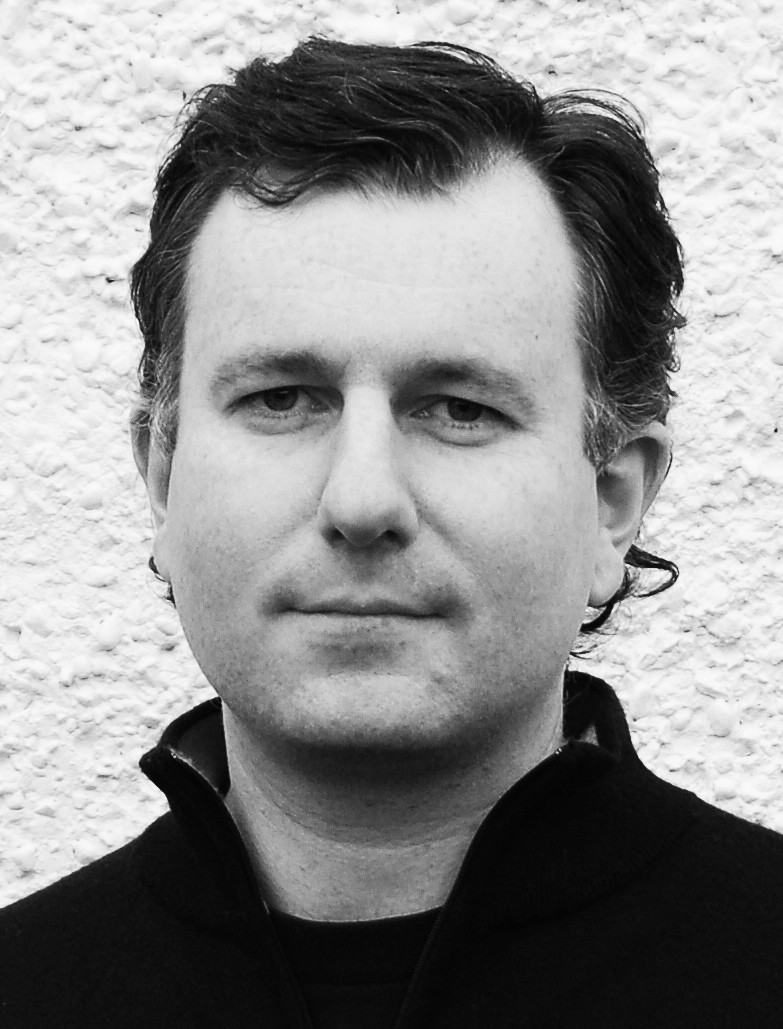 Copyright © Mark McGuinness 2010-2019