Podcast: Play in new window | Download
Subscribe: Apple Podcasts | RSS
Today is the launch of my new podcast, and it's something I've been planning and dreaming of sharing with you for years.
It's called A Mouthful of Air. And in several ways, it's the opposite of my 21st Century Creative podcast. I designed the two shows to work together from the start, although it's taken a while to get this one up and running.
In this bonus episode of The 21st Century Creative podcast, I explain:
The wonderful news that derailed production of Season 6 of The 21st Century Creative – and when you can expect the new season
Why A Mouthful of Air is the opposite of The 21st Century Creative – and how the two shows are designed to complement each other
How A Mouthful of Air works – and how it could help you become a better creator, whatever your creative discipline
Listen to A Mouthful of Air

Episode transcript
Hello long time no see! I hope you're doing OK in the midst of it all.
Here in the UK we are very fortunate with our vaccine rollout, it's making a big difference and we've been opening up and getting out and about and meeting up with friends and family we haven't seen for months.
I keep thinking about animals coming out of hibernation and poking their noses out and sniffing the air and getting excited at the prospect of going out into the world again.
On the podcast front, I was aiming to have Season 6 of The 21st Century Creative ready for you by now. I have started work on it, and I'm doing something a bit different with this season, which I hope will make it more relevant and helpful to you in our current situation.
So anyway, a few weeks ago I was working away happily on Season 6, when I was interrupted by some fantastic news – I received a letter from Arts Council England, telling me I had been successful in the funding application I had made for the brand new podcast I have been working on behind the scenes.
And I really wasn't expecting to get this funding, because I know it's always very competitive applying for public funding for the arts. So I'm delighted and very grateful to the Arts Council England for stepping up and supporting my new show.
As well as the money, it's been a real confidence booster, dare I say it, a real shot in the arm, to know that such an eminent funding body buy into my vision for the show and they want to support it.
At first I naively thought I'd be able to launch the new show at the same time as creating Season 6 of The 21st Century Creative and come back with a bang with both things at once and hopefully surprise and amaze you. But it quickly became apparent that there was no way I could do both at once.
So the bad news is, I've decided to pause production of Season 6 The 21st Century Creative until late summer. I apologise for the wait, but rest assured I am not abandoning The 21st Century Creative. Far from it, I'm excited about the new season and I have a considerable backlog of ideas and guests to share with you.
And the new podcast is designed to complement The 21st Century Creative – I actually came up with the idea for both shows at the same time, way back in 2016, and they were always intended to work in tandem.
Why the new show is the opposite of The 21st Century Creative
So let me tell you a little bit about the new show. Because if you The 21st Century Creative I hope very much that you will like the new one too.
It's called A Mouthful of Air. And in several ways, it's the opposite of The 21st Century Creative podcast:
Unlike The 21st Century Creative, the episodes are relatively short: 20-30 minutes instead of an hour or more.
Unlike The 21st Century Creative, I'm not releasing it in seasons: I'll release new episodes every two weeks for the foreseeable future. So you won't have these long waits for new material from me.
And unlike The 21st Century Creative, A Mouthful of Air does not focus on a wide range of art forms and creative industries.
It focuses solely on my own art: poetry.
If you're already a poetry lover, I think you'll find a lot to enjoy in A Mouthful of Air. And do I realise poetry is a bit of a minority interest, even among creatives.
Many people, even professional creators, tend to read just about anything but poetry – fiction, non-fiction, biography, newspapers, magazines, blogs, graphic novels and so on. But not poetry.
And I understand that some people had a bad experience of poetry at school, that put them off. Or they get the impression that modern poetry has become a bit academic and elitist – poets talking to each other, in a way that doesn't really mean much to the rest of us.
But the thing is, poetry used to be a part of everyone's lives and it used to matter – way back in history and even prehistory, when we were a tribe gathered round the fire in the evening, it was the poet, the bard, who would recite poems of heroism and adventure, humans and gods and monsters, love and loss. And those poems were how we made sense of our world.
And it struck me that a podcast is the perfect medium to recreate our own version of that original experience – of finding a quiet time in the day, and listening to a voice speaking words that conjure images in your mind and feelings in your heart.
So Episode 1 of A Mouthful of Air goes into that story in more depth and explains what I think poetry can add to your life, and how the podcast will give you a 'way in' to poetry that is very different to the way it's taught in a lot of schools.
Personally, I've been reading poetry all my life. Because me it's the most magical, memorable, moving, funny and entertaining of all the arts.
And I appreciate that it's not that way for most people. So on this show I'm inviting you into my world, to experience the pleasure, the joy and sometimes the consolation that poetry brings me.
I'll take some of my favourite poems down from the bookshelf and read them to you, and talk about what makes them special to me.
I'll also be reading some of my own poems, and sharing what went into them.
And, I will introduce you to some of the amazing poets I've met on my journey as a poet.
Several of the first poets who appear on the show were fellow students of mine years ago, at the Poetry School and the City Lit in London.
I remember sitting in those classes, hearing them read amazing poem after amazing poem, and thinking what an incredible evening of live entertainment I was being treated to, over and above from anything I was learning from the class.
Now, those students are award winning poets, with multiple books and prizes to their name. And I'm delighted that they have accepted my invitation to come on the show and share their poems with you. And they are giving me the most amazing readings and interviews about the creative process behind their poems.
As well as the students, you will hear a little more from and about two of my teachers, who you have already heard here on The 21st Century Creative.
The first guest poet on the show is Mimi Khalvati, who has been teaching and mentoring me for almost 20 years, and who I interviewed back in season 2 of The 21st Century Creative.
In Episode 3 of A Mouthful of Air Mimi reads a delightful poem about 'eggs' and has some wise and inspiring things to say about writing in general and sonnets in particular.
And in Episode 4, I share a story about a breakthrough teaching session I had with Kristin Linklater, the renowned voice teacher who I interviewed all the way back in Season 1.
(By 'breakthrough', I mean, of course, 'terrifying'. It's also quite funny in retrospect.)
Kristin is sadly no longer with us, having passed away last year, but I hope to pass on some of the spirit of her work on this show.
At this point, you may be curious to check out A Mouthful of Air. Or maybe you're thinking:
'OK that all sounds great Mark, but I'm really interested in more ideas that will help me with my own creative work.'
Fair enough. And rest assured, there is plenty more to come on that front in future seasons of The 21st Century Creative. Plus… you may find A Mouthful of Air surprisingly relevant to your own creative practice.
You see, here on The 21st Century Creative I focus on the things that are common to all the arts and creative disciplines – motivation, mindset, imagination, working habits, emotional intelligence, communication skills, courage, stubbornness and persistence, and so on.
But it's also true that, in the words of James Joyce, 'In the particular is contained the universal'.
On A Mouthful of Air I get really specific and particular about one art form. I look at individual poems in close up, and consider what went into them. I talk about craft, and I interview poets about their craft and their creative process.
And friends and members of the Patreon group who have heard the first few episodes have told me they have gained some valuable insights into their own creative practice. So maybe this show will have a similar effect on your creativity. If so, I'd love to hear from you about that..
Where to get A Mouthful of Air
If you're curious to try the new show, where can you find it? Actually in quite a few places.
Poetry is a multimedia art form – the same poem can live in a listener's ear as well as a reader's eye.
So A Mouthful of Air is a multimedia podcast. Here's where you can get it:
Obviously start with your favourite podcasting app, whether that's Apple Podcasts or Spotify or Google or whatever. And search for 'A Mouthful of Air'.
And start with Episode 1, I know that sounds blindingly obvious, but it's designed as an introduction to the show, it explains more about why poetry matters and what it can offer you, and also how to get the most out of the podcast.
You can also read all the poems on the website AMouthfulofAir.fm and on Instagram @airpoets
And, if you want me to email you the audio and full transcript (including poem texts) of every episode of A Mouthful of Air, you can sign up here: AMouthfulofAir.fm/subscribe
You might find the text version particularly useful, because one of the things I'm encouraging you to do on the show is to read the poems out loud to yourself – so you'll always get the poem text in that email.
Why would you want to read the poems out loud? Well, you'll have to listen to episode 1 to find out. 🙂
I've spent a lot of time working on A Mouthful of Air and I'm thrilled to be sharing it with you today. I hope you enjoy it. And I look forward to seeing you back here later in the year for Season 6 of The 21st Century Creative.
In the meanwhile please stay safe and stay creative.
About The 21st Century Creative podcast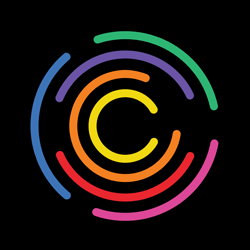 Each episode of The 21st Century Creative podcast features an interview with an outstanding creator in the arts or creative industries.
At the end of the interview, I ask my guest to set you a Creative Challenge that will help you put the ideas from the interview in to practice in your own work.
And in the first part of the show, I share insights and practical guidance based on my 21+ years experience of coaching creatives like you.
If you'd like my help applying the ideas from the show to your own situation you are welcome to join us in the 21st Century Member's Group.
This will give you access to Goal-setting, Accountability and Q&A videos, as well as other exclusive insights and glimpses behind the scenes of the show. Due to the pandemic, membership is currently on a pay-what-you-want basis.
Your membership fee will also support the podcast and help to make it sustainable.
Make sure you receive every episode of The 21st Century Creative by subscribing to the show in iTunes.