Podcast: Play in new window | Download
Subscribe: Apple Podcasts | RSS
This week's guest on The 21st Century Creative podcast is Jarie Bolander, a serial entrepreneur, living in San Francisco who has started and run several businesses in the tech, medical and PR sectors. His latest book is The Entrepreneur Ethos: How to Build a More Ethical, Inclusive, and Resilient Entrepreneur Community.
Jarie is inventor or co-inventor on over 10 patents and has published three other books besides The Entrepreneur Ethos: Frustration Free Technical Management, #ENDURANCE tweet — A Little Nudge to Keep You Going, and Business Basics for Entrepreneurs.
He blogs about 'tips, tools and techniques to be a better entrepreneur' at TheDailyMBA.com. He also gives talks like this one at San Jose State University about How Not to Be a Jerk.
Not content with the rigours of the startup world, Jarie is also a keen endurance athlete – when I once asked for his definition of endurance athletics, he told me that it's 'any athletics event that is so demanding that you can't finish unless you eat while you're doing it'.
I met Jarie years ago, when I worked with him as a coaching client, and we have kept up our friendship ever since.
When he told me he was writing a book called The Entrepreneur Ethos, I knew it was a topic I wanted to feature on the podcast. Because there's so much attention paid to the external aspects of entrepreneurship – the money, the fame, the public controversies and so on. But like any creative endeavour, the internal factors such as mindset, motivation and intention, are critical to success – and are often overlooked.
Jarie's done a great job of addressing the human factor of entrepreneurship in The Entrepreneur Ethos and it's a book I will be buying for coaching clients for years to come. In this conversation he shares his thoughts on what it really takes to succeed as an entrepreneur – behind the scenes, away from the spotlight, where the hard work is done and the difficult conversations take place.
He talks about the motivation of top entrepreneurs, and makes the perhaps surprising claim that it's not about the money.
He also shares some of the unexpected traits of the entrepreneur, including awkwardness. And he touches on some of the problems in the startup sector, particularly in its treatment of women and minorities, and what needs to change for a true Entrepreneur Ethos to emerge.
Jarie's words about endurance are particularly poignant due to the fact that a few weeks before we were due to speak, his wife Jane died of cancer. I asked if he wanted to postpone the interview, but he was adamant that he wanted to go ahead – partly because he had written the book in response to some of the challenges Jane had experienced as a female entrepreneur in the male-dominated startup world.
In this conversation you'll hear Jarie speak from the heart about his own journey and what it takes for any of us to overcome the personal and professional challenges life places in our way.
Jarie's Creative Challenge
At the end of the interview, Jarie sets you the challenge of writing a Business Narrative for your creative business or project. This article will help you complete the challenge: Writing your business narrative.
About The 21st Century Creative podcast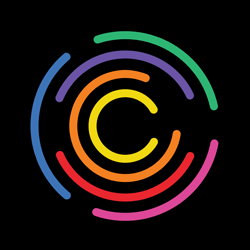 Each episode of The 21st Century Creative podcast features an interview with an outstanding creator in the arts or creative industries.
At the end of the interview, I ask my guest to set you a Creative Challenge that will help you put the ideas from the interview in to practice in your own work.
And in the first part of the show, I share insights and practical guidance based on my 21+ years experience of coaching creatives like you.
Make sure you receive every episode of The 21st Century Creative by subscribing to the show in iTunes.